I mentioned in my previous blog entry that my first ad as one of SM Mall of Asia's Style Icons has finally been released last week. If you haven't seen it yet, I've also placed it on my sidebar to your right.
Of course, like a true blogger, I made sure to take outfit shots of the clothes I prepared for the shoot. This is the first of the 3 outfits I wore.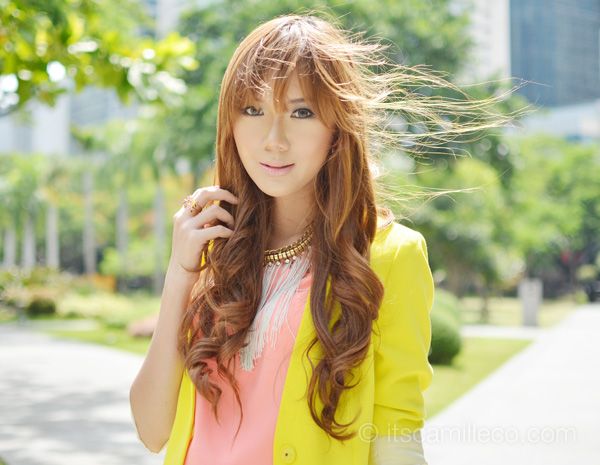 I was asked to prepare a casual outfit for the first layout. And since I had little time to prepare, I just got my shorts, top and blazer. It's my go-to attire. It's just so simple and fuss-free!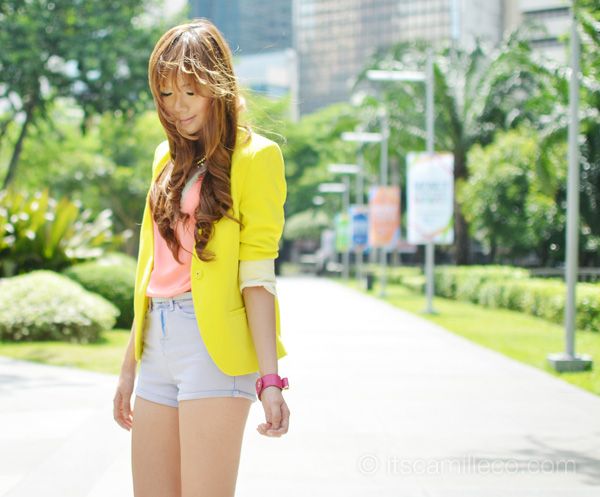 [button link="http://lookbook.nu/look/3706501-Neons-and-Pastels" size="small" bg_color="#e5b3b9″ window="yes"]Hype this look at Lookbook.nu[/button]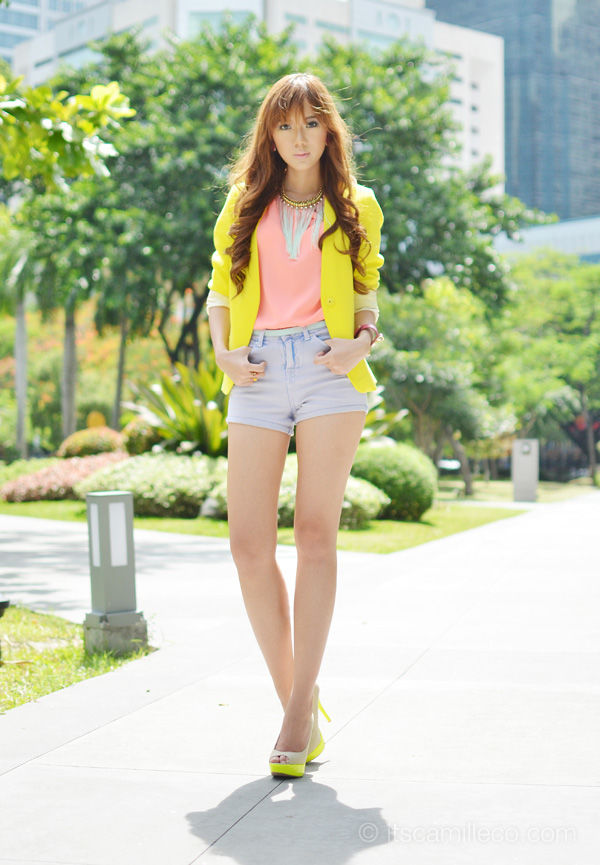 To make the look pop, I mixed neons and pastels together. It's such a refreshing combination instead of the usual neon on neon and pastel on pastel. This time, it's both funky and sweet.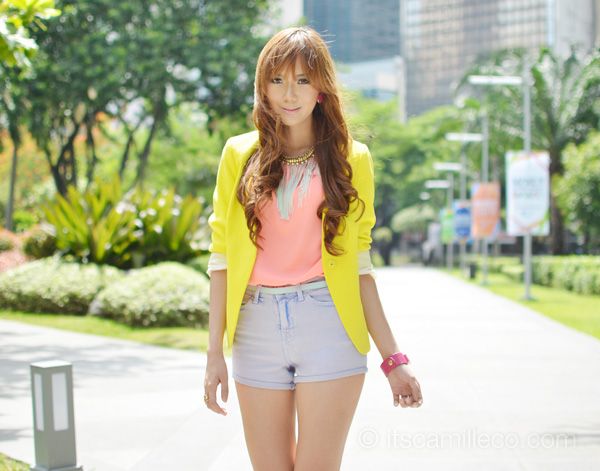 ZARA blazer | Mango top | Topshop shorts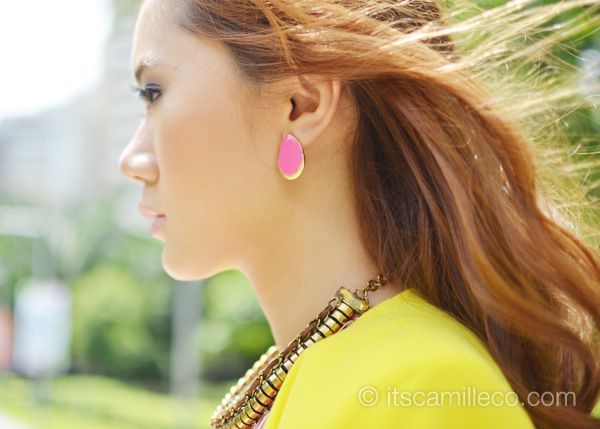 SM Accessories earrings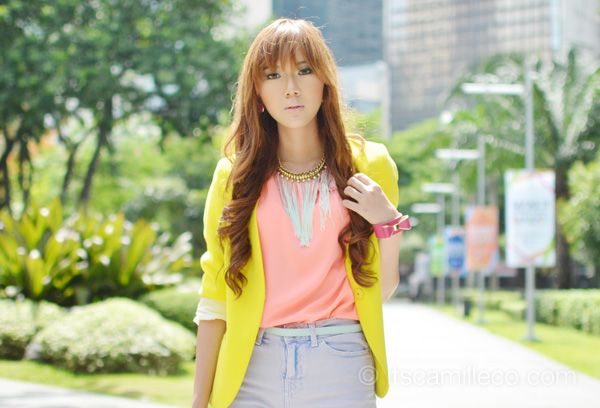 Extreme Finds fringe necklace | Miss Selfridge belt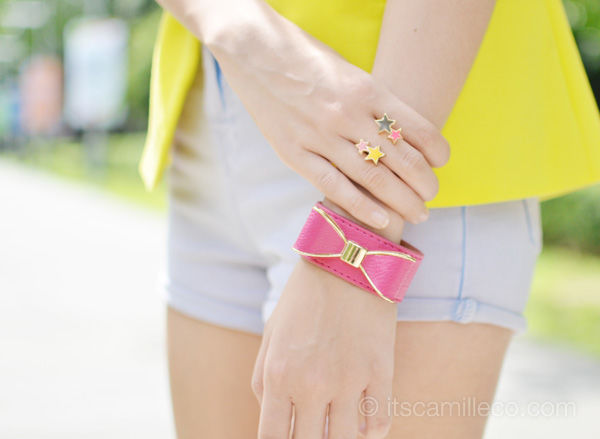 Extreme Finds ribbon leather cuff | Gifts Ahoy ring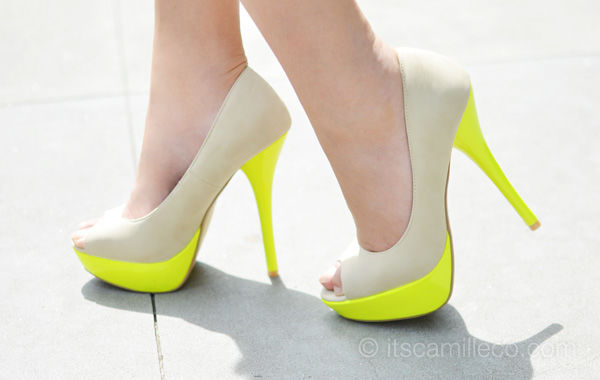 Primadonna heels
My favorite item in this ensemble is definitely the shoes! I love the neon surprise on the heels! They made these neutral basics look so young and modern.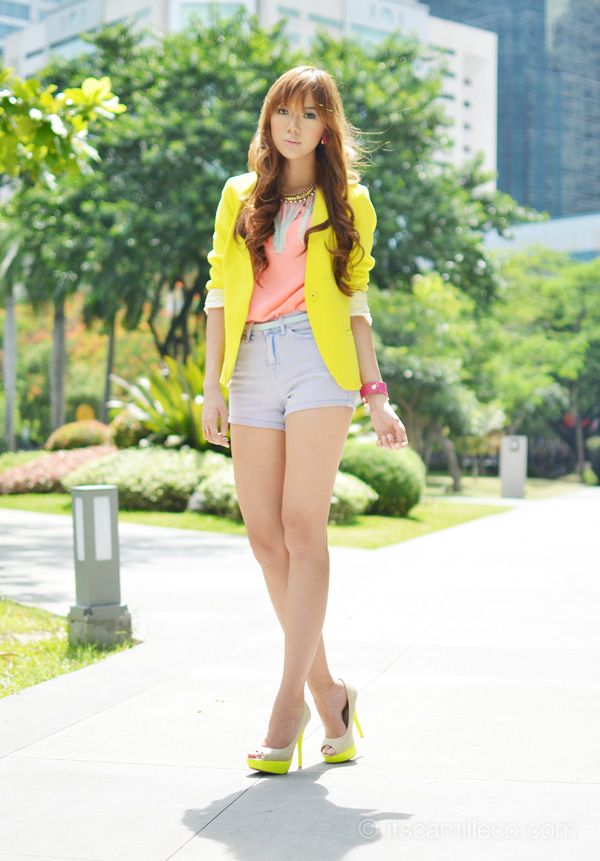 Can't wait to see the rest of our ads! Speaking of which, are you ready for the SM Mall of Asia end of season sale tomorrow? Attack!