Remember the teasers I released a few days ago about my collaboration with Pantene? (Read it here.) Well, look number 1 for the Stylista x Pantene series is finally here! The F/W 2012 hair trend assigned for this look is called "controlled chaos". Pantene hair expert Alex Carbonell was tasked to execute a hair style that shows controlled spontaneity, where textures, colors and technique vied for prime position.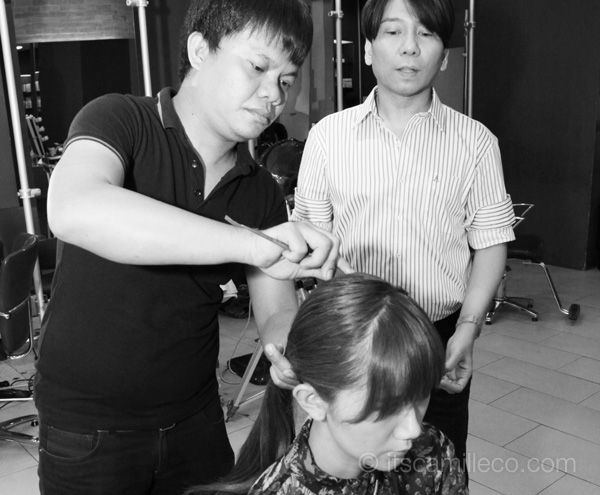 Prior to this first step, Alex's team already shampooed and conditioned my hair using Pantene's Total Damage Care variant. See how shiny and manageable my hair looks here as Alex's assistant combed through my hair and gathered it in a ponytail.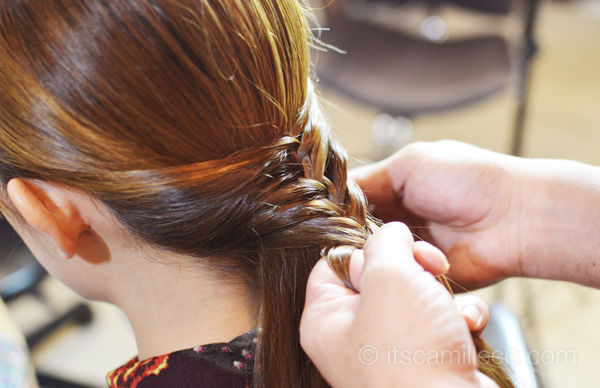 So what's my textured but controlled hairstyle? Fishtail braids!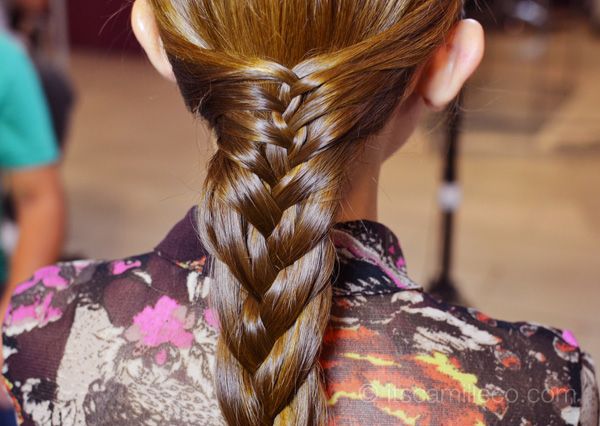 I love it so much!  I wish I know how to do it myself so that I can keep my hair away from my face while keeping it interesting all the time.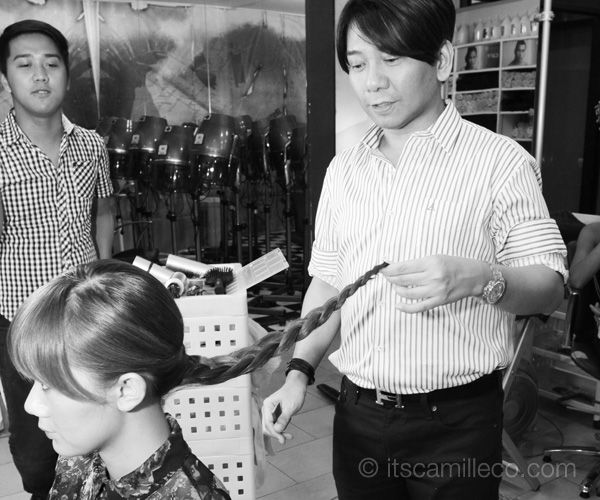 This is Alex doing a final check on my awesome 'do! As I've mentioned in my first entry about this project, all the hair trends we're doing were gathered from F/W 2012 catwalk hair trends. This particular hair look was inspired by wanting to create a contrast between the beauty of the clothing collection and the girls who modeled it. Taking my cue from this, here's the ensemble I came up with.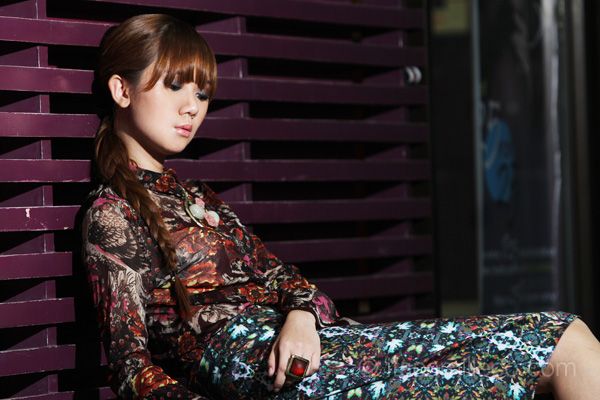 It's my version of "controlled chaos". The chaos here is brought about by the clash of colors and prints. The clothes I'm wearing may not be textured but the prints on them give my look a 3-dimensional appeal and provide a nice transition from the textures of my braid to my top's print. But even amidst this "chaos", the pairing of these prints was carefully thought out. You can't just randomly throw prints together especially when they're of different kinds. There has to be a certain type of "control".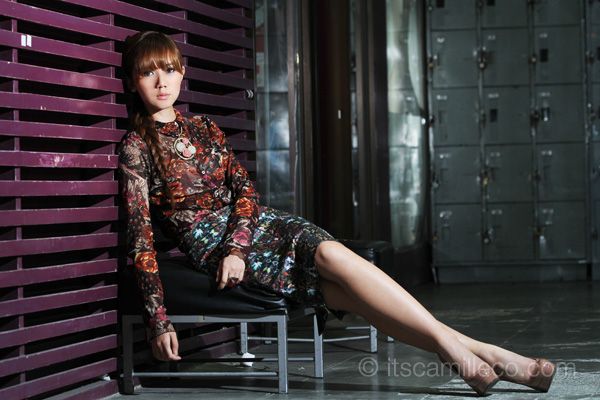 To tame down the "chaotic" look even further, I also made sure my top and skirt are in basic silhouettes. Nothing too fancy. They have to be streamlined.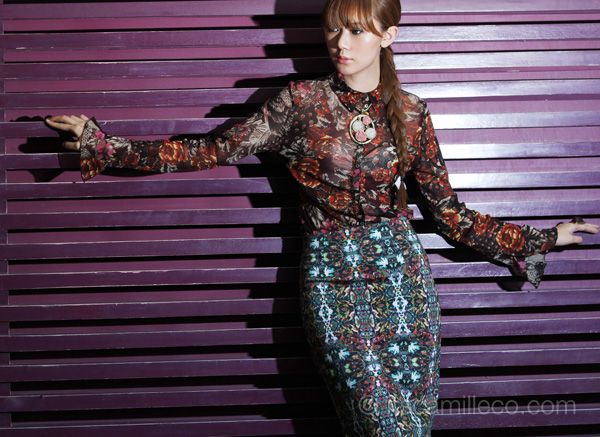 I kept my accessories simple as well. I made sure they blend in well with my top and skirt so I definitely stuck to the same color palette.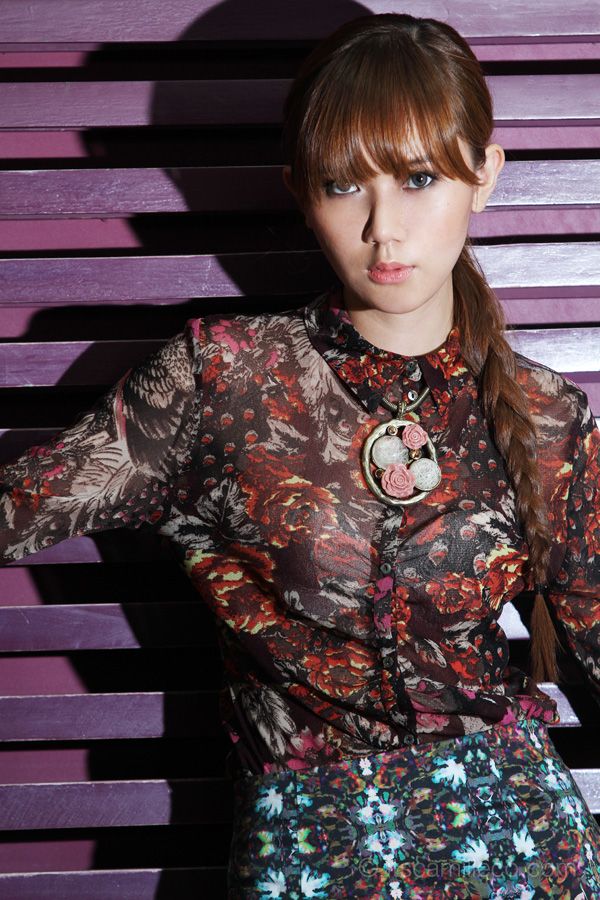 [button link="http://lookbook.nu/look/3702179-Controlled-Chaos" size="small" bg_color="#e5b3b9″ window="yes"]Hype this look on Lookbook.nu[/button]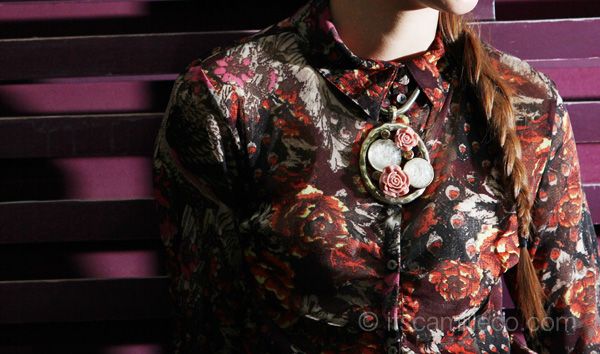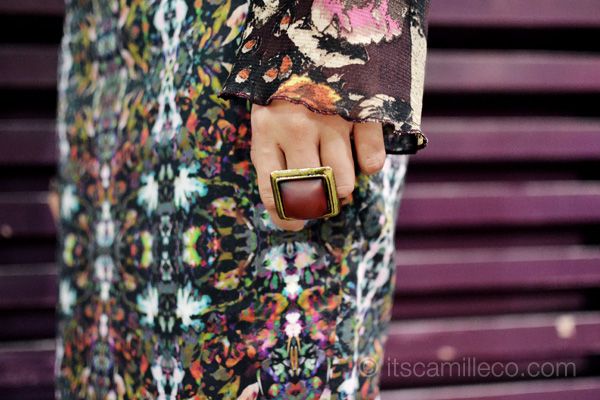 SM Accessories ring | ZARA skirt
Topshop pumps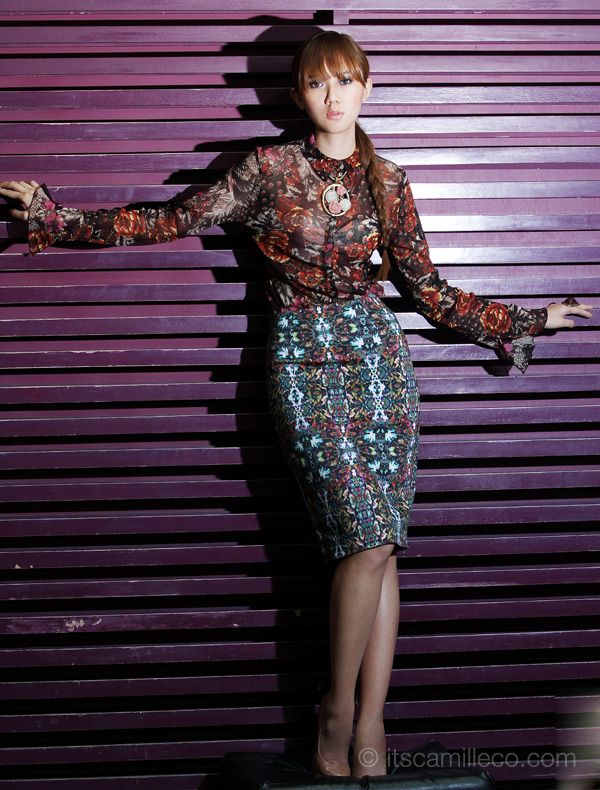 There you have it! My first of 4 Stylista x Pantene hair + fashion challenges. How do you like my hair for this ensemble? If you want to make your own version of controlled chaos, don't forget to pamper your hair with Pantene's Total Damage Care. This look involves a lot of texture so damage from extreme styling may occur. Remember, no amount of great styling can hide damaged hair. If great makeup starts with healthy skin, beautiful hair starts with healthy hair.
Love your hair doctor, Camille. :)