As I've previously mentioned, I'm currently in New York. And because Independence day is just around the corner, I've been spotting crazy sales left and right! Jealous? You don't have to be, especially when we've got one of the largest malls in the world holding their end of season sale right in the heart of Manila! There's no need to travel halfway around the world just to shop the best deals! What mall am I talking about? It's none other than SM Mall Of Asia!
What I love most about SM MOA is that it probably has one of the best mixes of foreign and local brands, so just imagine how many great deals you'll find there during their end of season sale this July 6-15. I actually went to SM MOA a number of times before leaving for New York  to scout for hot items. I'd love to tell you all about my shopping experience but I enjoyed so much that it deserves a separate blog entry. And I'm not just saying this because I'm one of their Style Icons. I mean, contrary to popular belief, shopping at SM MOA is actually so convenient and hassle-free! I've really been converted!
Anyway, as I've said, I promise to tell you more about it in a separate entry. In the meantime, let me show you the first of the many great finds I was able to find. (Search for "itscamilleco" to follow me on Twitter and Instagram as well for more of the items from SM MOA that I love and recommend!)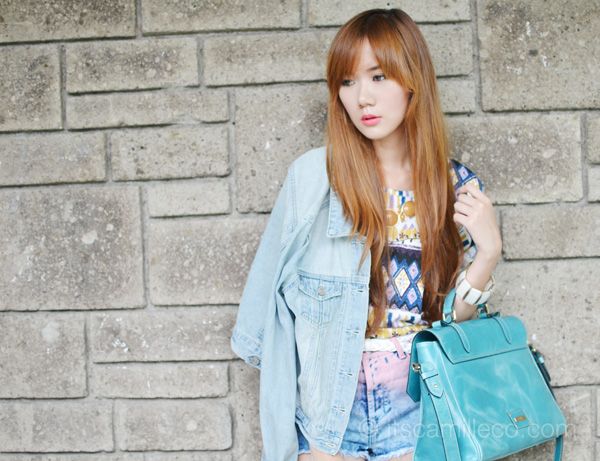 [button link="http://lookbook.nu/look/3698267″ size="small" bg_color="#e5b3b9″ window="yes"]Hype this look at Lookbook.nu[/button]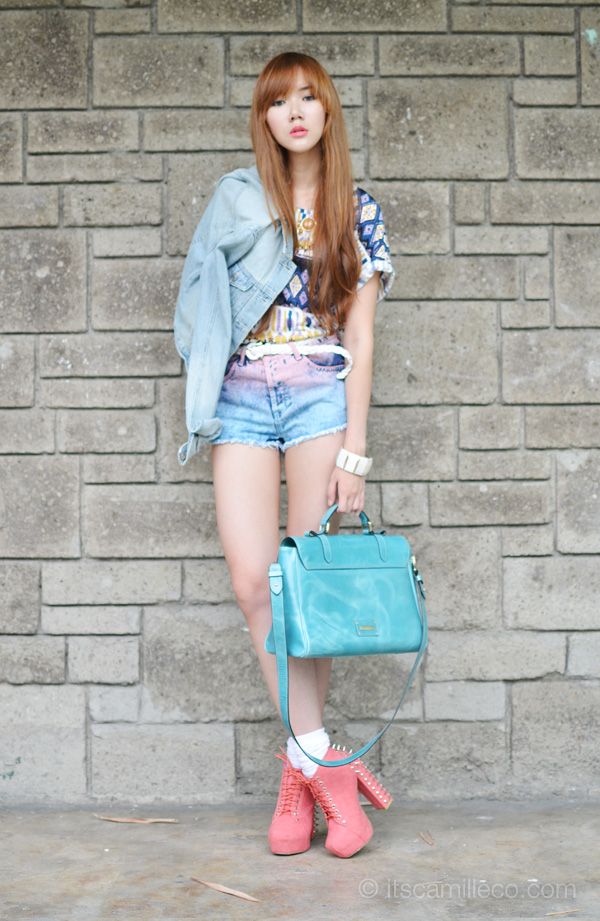 This is a look that goes perfectly well with our schizo weather. The colors and print are summery enough but the layering and boots make this ensemble rainy weather-friendly.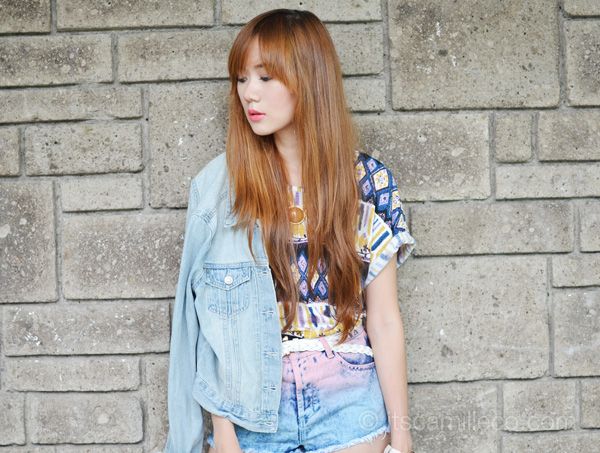 I highly recommend this denim jacket from Topshop. It's not made in the usual heavy denim. It's actually light enough for a tropical country like ours but provides enough warmth and protection for the occasional rainy days. I paired it with a another "nagshorts ka pa" kind of shorts. If it's not for the to die for ombre on these shorts, I wouldn't even think of getting them for myself. There's a chance they won't be as short and revealing on other people but because of my built, they look that way on me. But how can I resist that ombre??? Look at that! It's so pretty! Plus, when I saw this tribal print shirt from Folded & Hung, whatever uncertainties I had of getting these shorts quickly disappeared! I could already picture them together in my head. I had to get the whole ensemble! But then how did I go out in these shorts? I tied my denim jacket around my waste! Voila! Fashion meets function! It made my look a tad bit grungy while making these shorts wearable. It covered me on all the right places! Haha!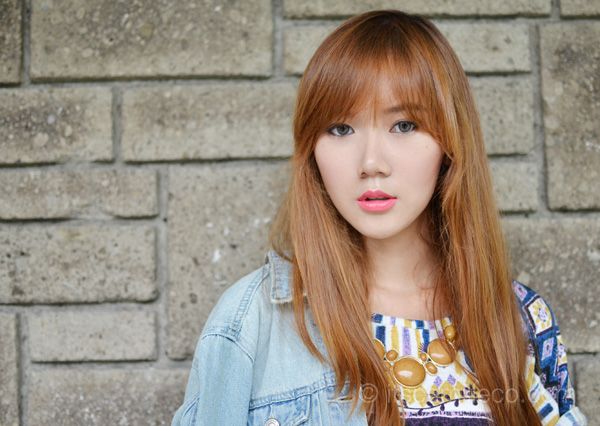 Topshop denim jacket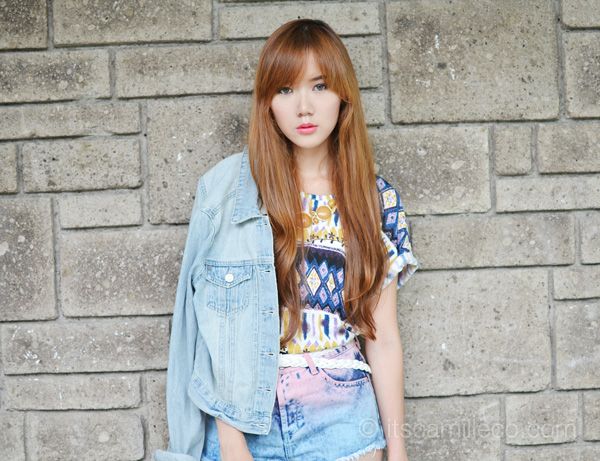 Topshop shorts
Folded and Hung shirt
I was actually pleasantly surprised with all the pretty prints available at Folded & Hung this season. I love!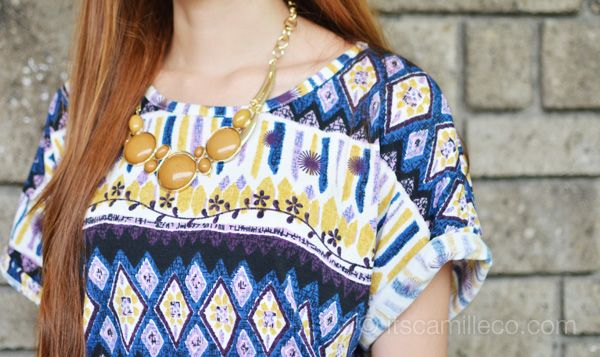 SM Accessories necklace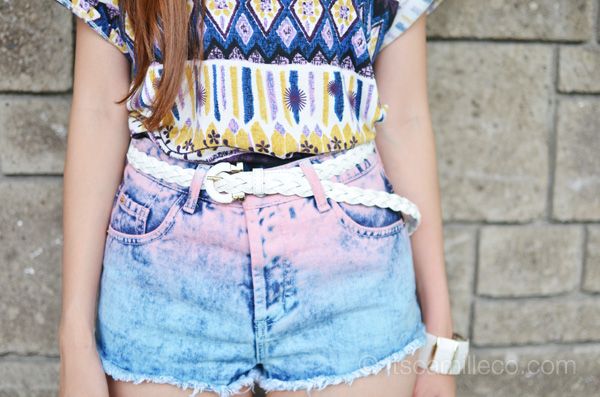 SM Accessories belt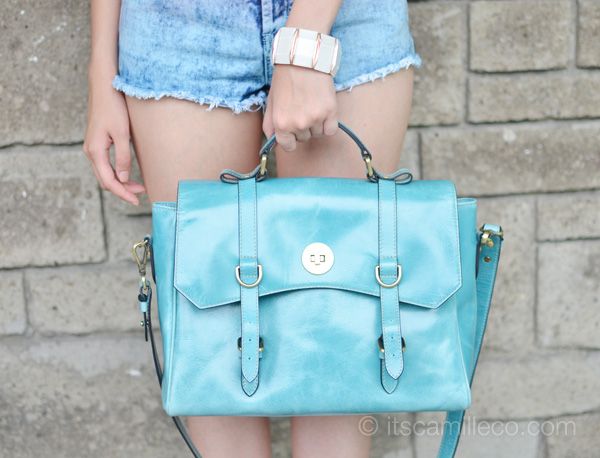 Fino leather bag
Another pleasant surprise! I didn't know Fino was available at SM Mall Of Asia! My family loves Fino! For those who are not aware, Fino is a local brand that sells the finest leather goods. In my opinion, Fino bags and wallets are world-class in terms of design and quality. I love that they have more youthful colors now too like this bag.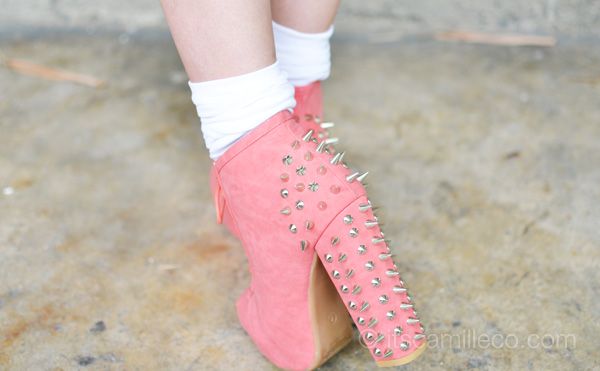 SM Accessories socks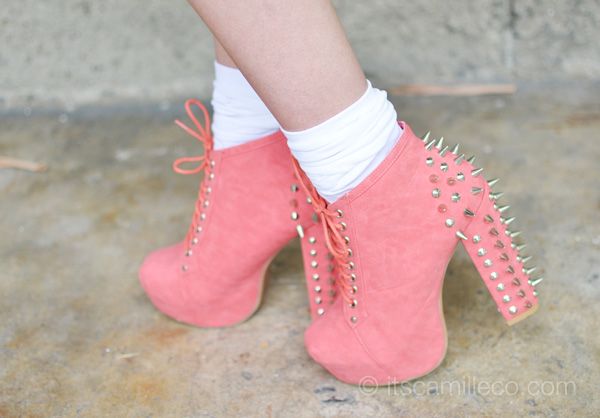 Feet For A Queen boots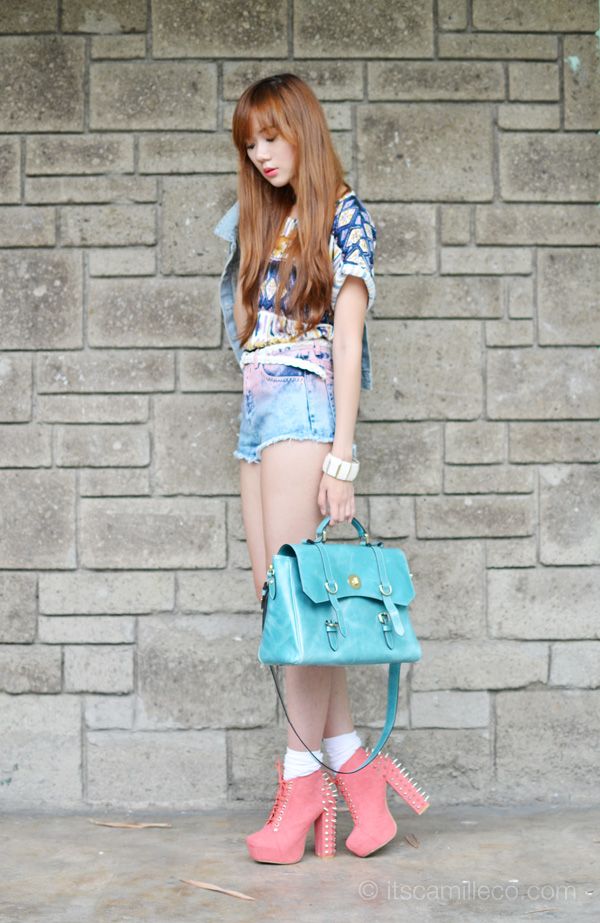 So, want to get my accessories, top, jacket, shorts, bag and more??? They're all available at SM Mall of Asia. My ad for SM MOA (which you can also see on my sidebar) was actually just released last week. It's just a friendly reminder of the biggest sale you'll find this side of the Metro! I repeat, don't you dare skip out on SM MOA's end of season sale this July 6-15. MARK YOUR CALENDARS!
For updates and more, follow SM Mall of Asia on Twitter and LIKE them on Facebook.