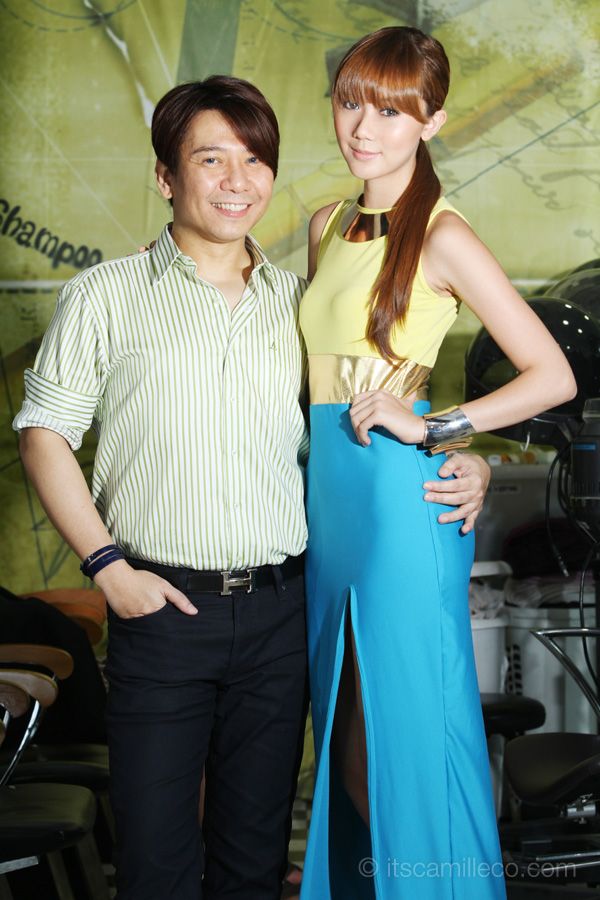 Here I am again with Pantene hair expert Alex Carbonell, which only means 1 thing–time for another Stylista x Pantene look!
This second A/W 2012 catwalk hair trend is called The New Realism.  It's supposed to be rich, defined and elegant with a hint of youth. As you can see, Alex chose to translate this trend into a sleek ponytail tied together by braided hair.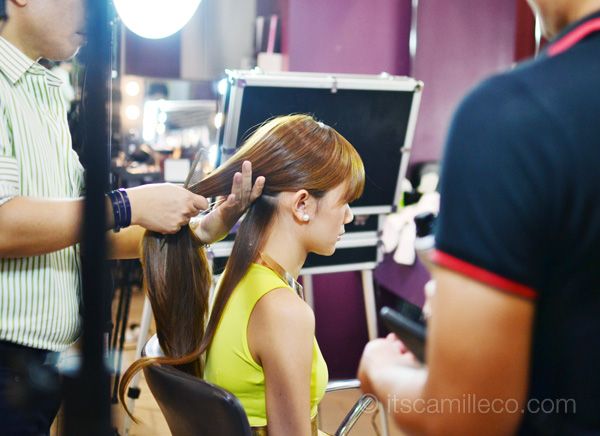 Step 1: Gather 7/8 of your hair into a tight ponytail. Leave a section of your at the bottom for the braided part.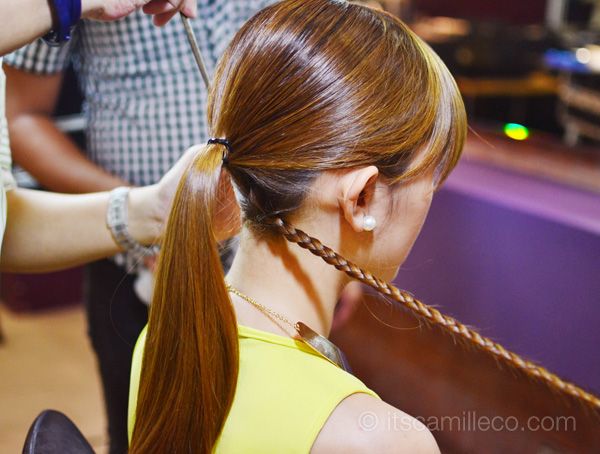 Step 2: Braid the small section of  your hair that you didn't include in the ponytail. Apply hairspray after.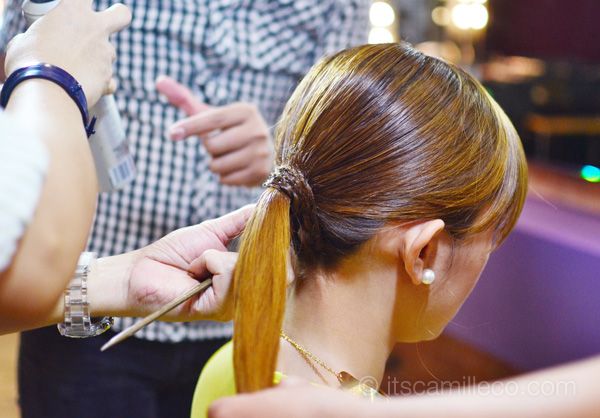 Step 3: Wrap your ponytail with the braid. Make sure to cover the elastic you used. Pin the end of your braid at the bottom of your ponytail so that no ends and pins are exposed. Apply hairspray again.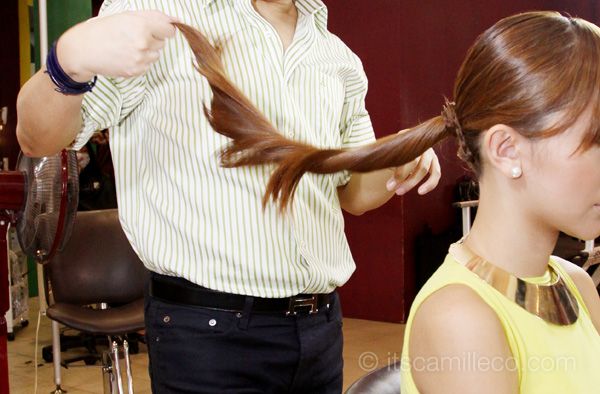 Voila! This is a really simple hair style so I'm sure you won't have a hard time achieving it. The only thing you have to look out for is how to make your hair  extra smooth without the greasy look. You want your hair sleek and chic, not flat and oily.  The solution? Make sure to use Pantene Silky Smooth. It makes your hair shiny and smooth without weighing it down. As I've mentioned before, Pantene products don't leave residue build-up, unlike other shampoos and conditioners, which leads to dull and flat hair. Pantene takes care of your hair to make it silky smooth but still full of life!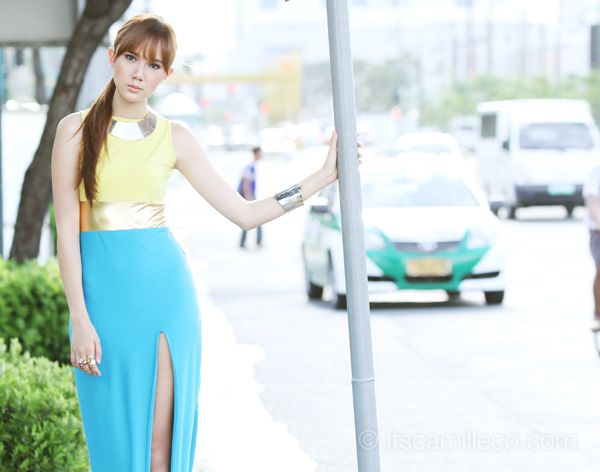 Now that we've got the hairstyle covered, on to my outfit. The key words for The New Realism trend are simple yet elegant and youthful. So how did I interpret it?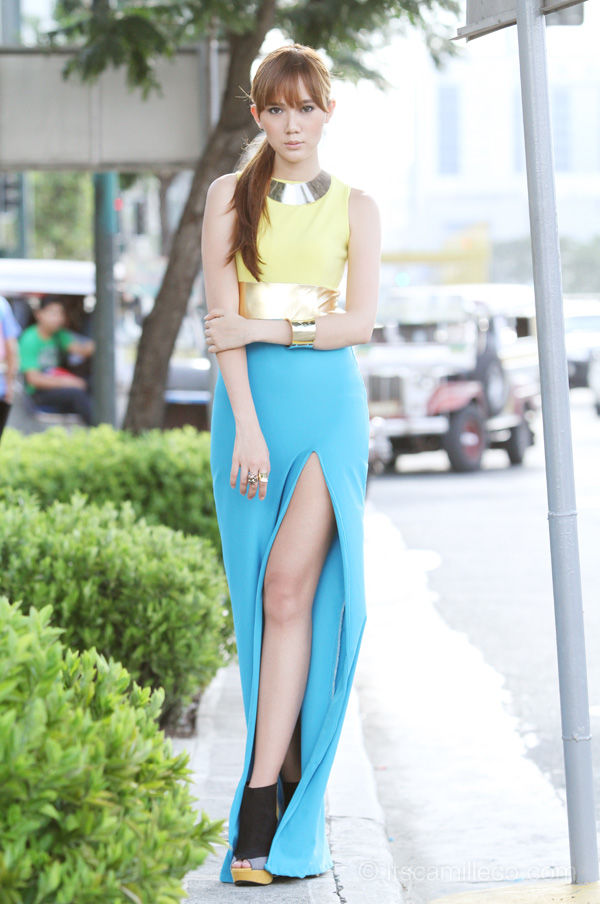 This dress from Style Staple has such a simple silhouette. It's a silhouette we see a lot of but because of the vibrant colors of this dress, it's now a youthful version of a classic. Of course, let's not forget the thigh-high slit. It makes Angelina Jolie's right leg proud, don't you think?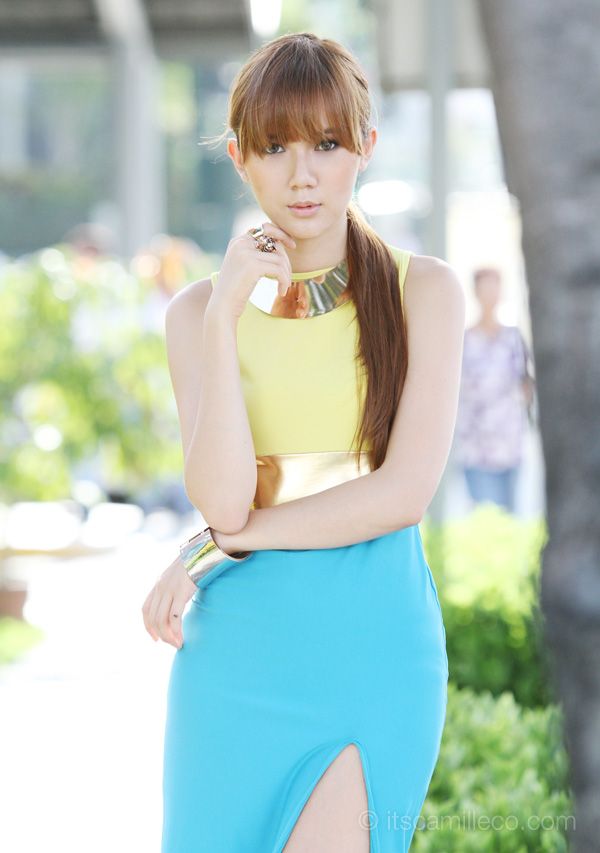 Since the dress already has a gold accent on the waist, I didn't look any further when it came to my accessories. Gold it is!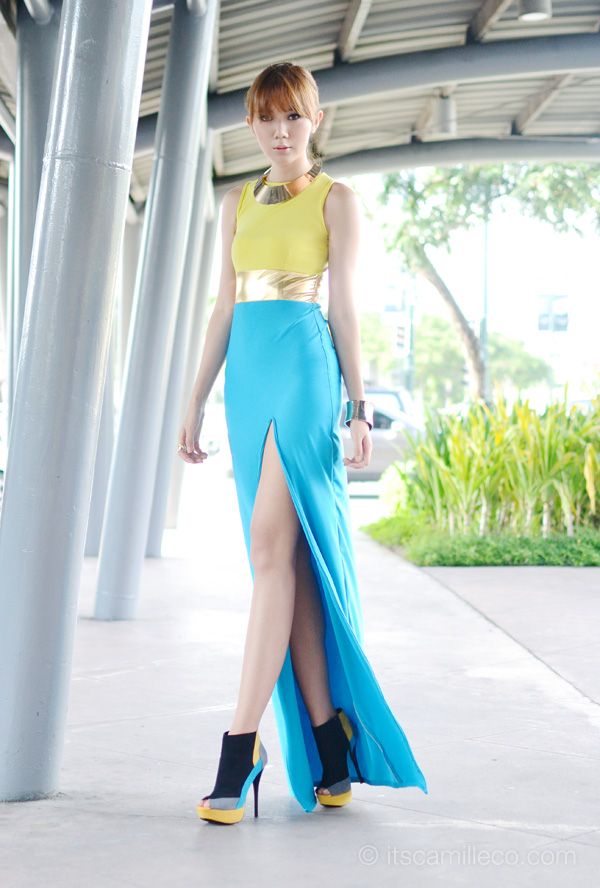 For my shoes, I could've opted for classic pumps or feminine strappy heels but I opted for matchy-matchy high-cut booties instead just to keep the youthful vibe going.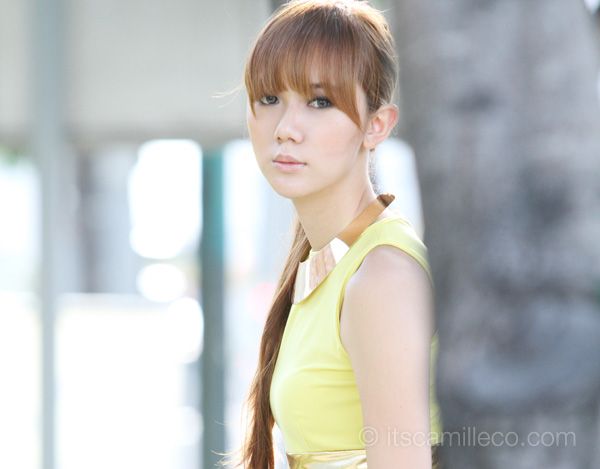 Fayeness necklace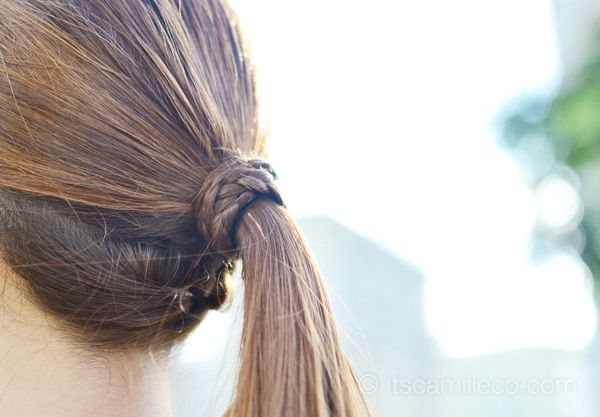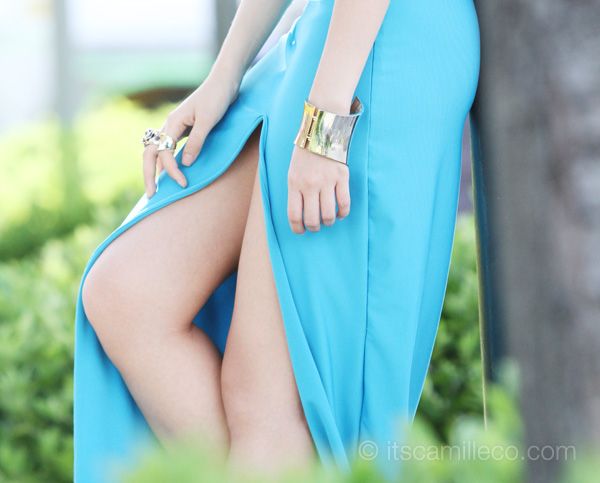 Style Staple dress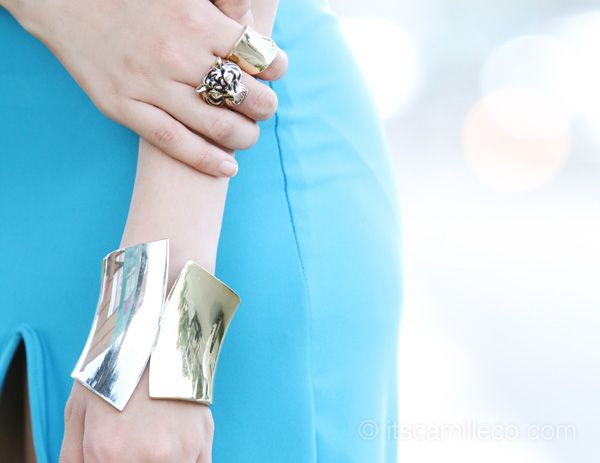 Fayeness cuff | Mango ring | Thrifted leopard ring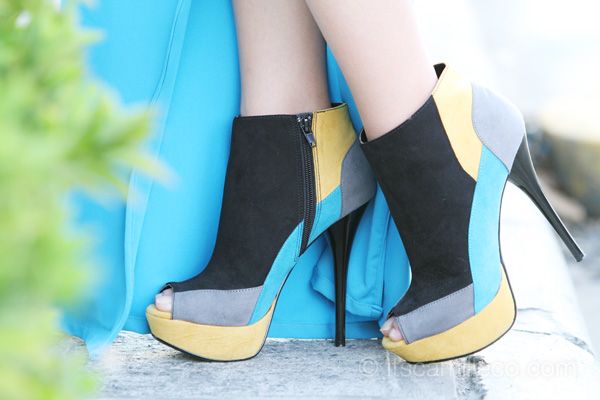 Feet For A Queen booties
[button link="http://lookbook.nu/look/3731739-The-New-Realism" size="small" bg_color="#e5b3b9″ window="yes"]Hype this look on Lookbook.nu [/button]