Here it is! My first ever outfit post in New York!
You might be wondering where I am. For one thing, the streets here  are wide and there's no traffic anywhere. How can this be New York???!! The reason for this is because I'm actually at the outskirts. For our 2nd day, we decided to stay in Woodbury for some good old outlet shopping first before we face the hustle and bustle of New York City. Now, as much as I love the city, I can never say no to great deals. Balenciaga, Jimmy Choo, Versace, Theory, Marni, Marc Jacobs, Tory Burch, Prada and so much more–all at special prices with extra discounts because July 4th was just around the corner. AHHHHHHHH! ATTACK!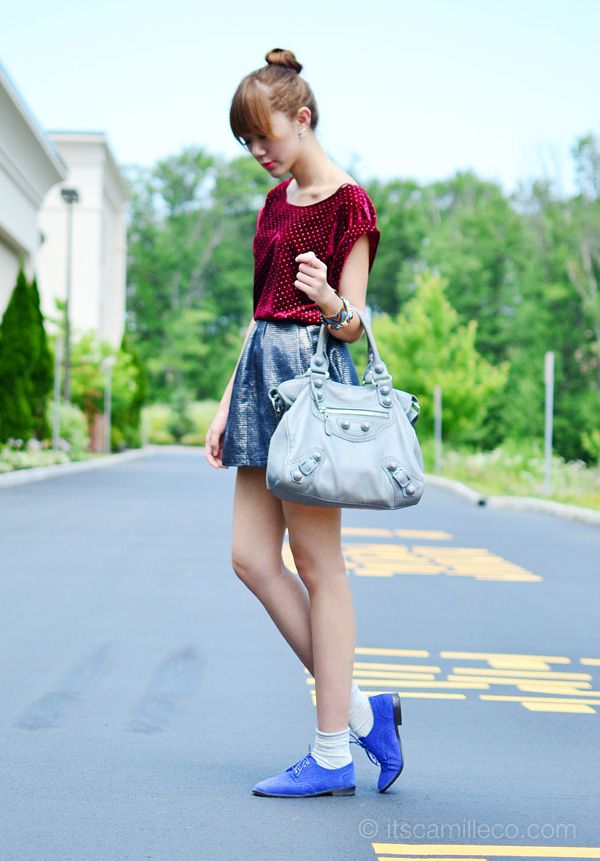 As I always say, when it comes to shopping, you dress for comfort. Get your favorite flats out and put on a fuss-free outfit to get the job done. Say goodbye to your heels for now. You'll be thanking me later once you get yourself a new pair!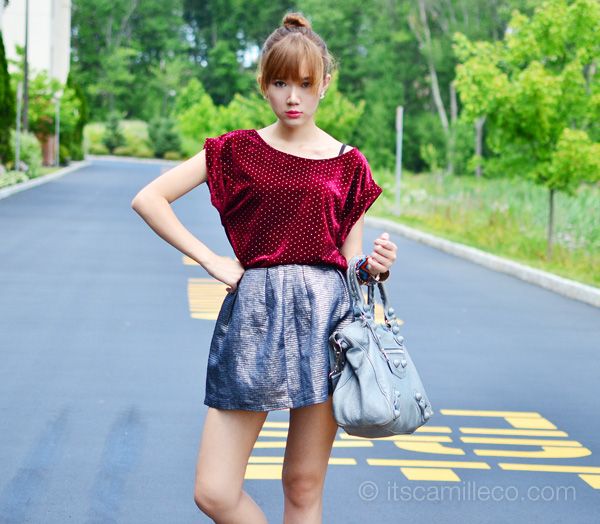 On to my outfit! My top is actually made of velvet with little gold dots on it. If it were Chinese New Year, I'm in for a lucky year! Anyway, as with all velvet pieces, my top is a little metallic so I paired it with an even more metallic skirt. This skirt is actually repeat performance. If you're a regular on my blog, I'm sure you've seen this skirt before.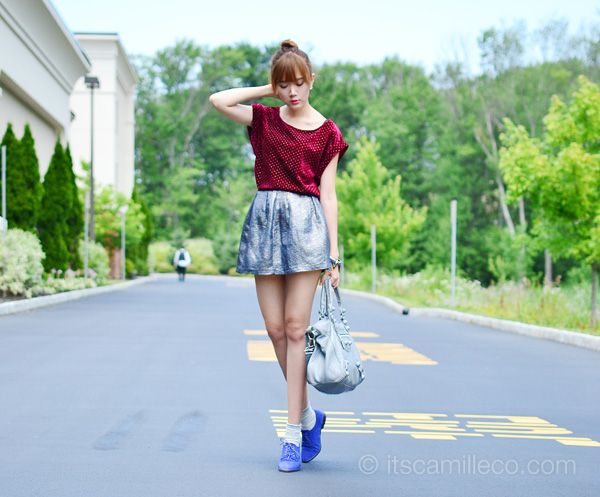 To liven up my outfit, I got my favorite blue suede shoes on. No really, it's really suede. I'm not just quoting Elvis here. (Yes, we're close like that. First name basis, yo!) Added cute gray socks to them too for a little quirkiness and to soften the transition from metallic gray to blue. Now, time to pose with a little peace sign and I'm ready to fly to Korea! Haha I kid. I'm starting to get foolish and random again so I'm going to end this post here. :)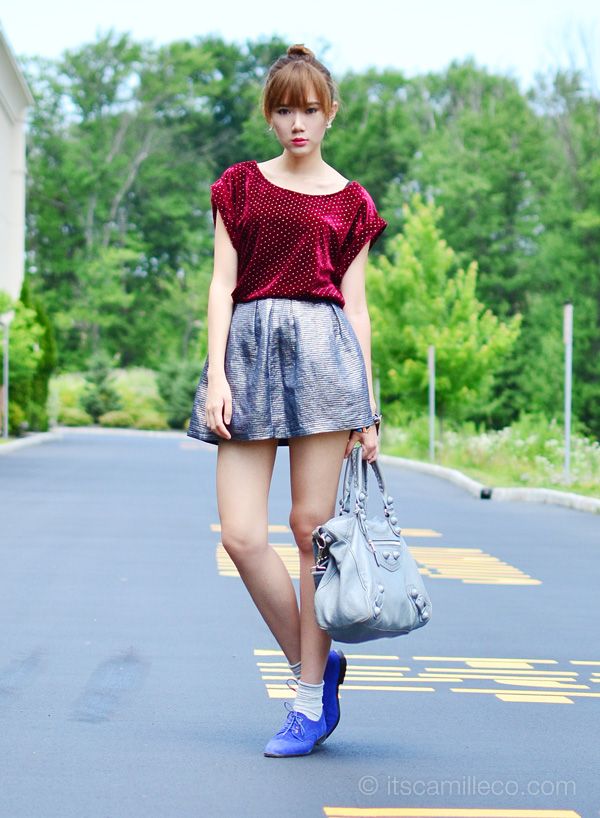 [button link="http://lookbook.nu/look/3817551″ size="small" bg_color="#e5b3b9″ window="yes"]Hype this look on Lookbook.nu[/button]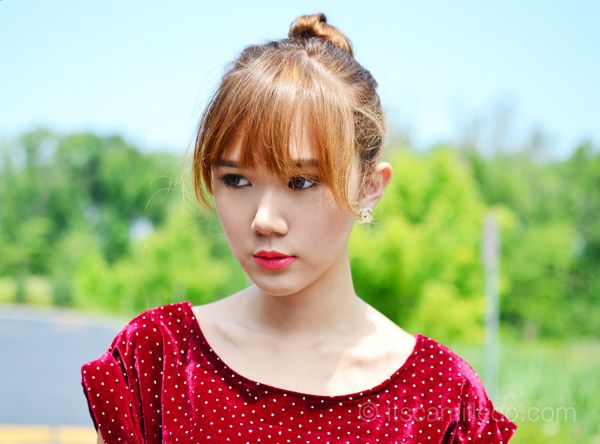 Chanel earrings | Goody spin pins (hair)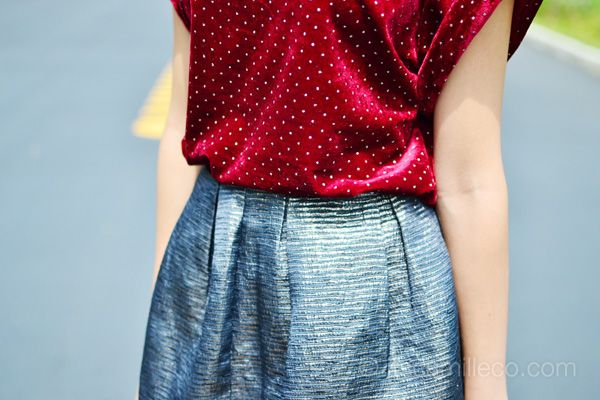 Freedom velvet top | Berrybow skirt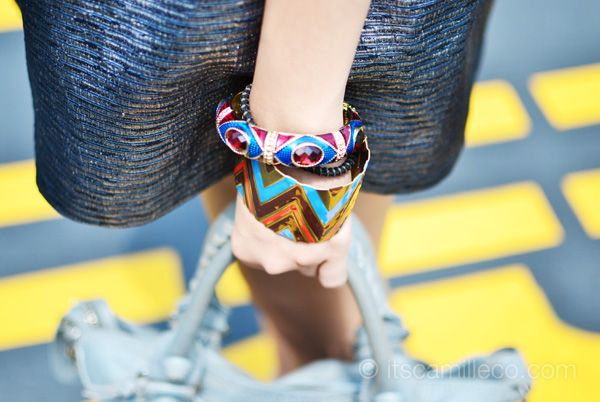 SM Accessories thick cuff | Extreme Finds thin cuff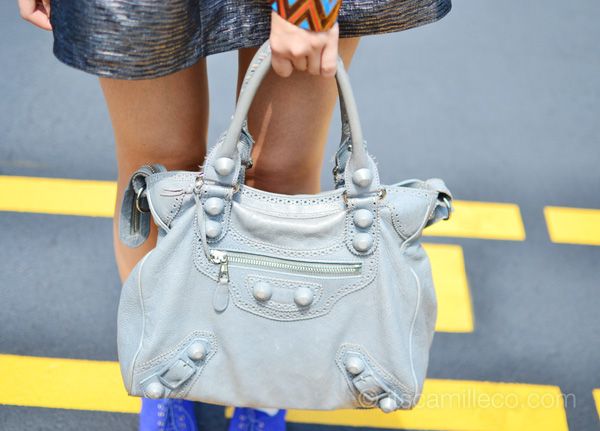 Balenciaga bag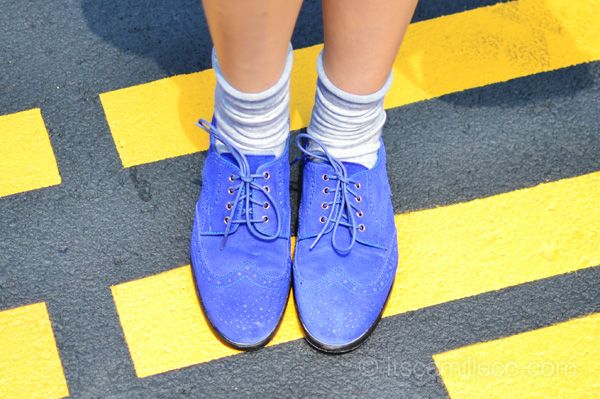 Anna Sui x Hush Puppies oxfords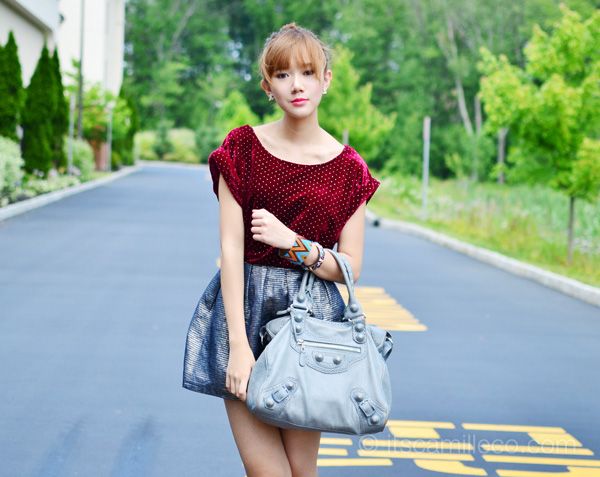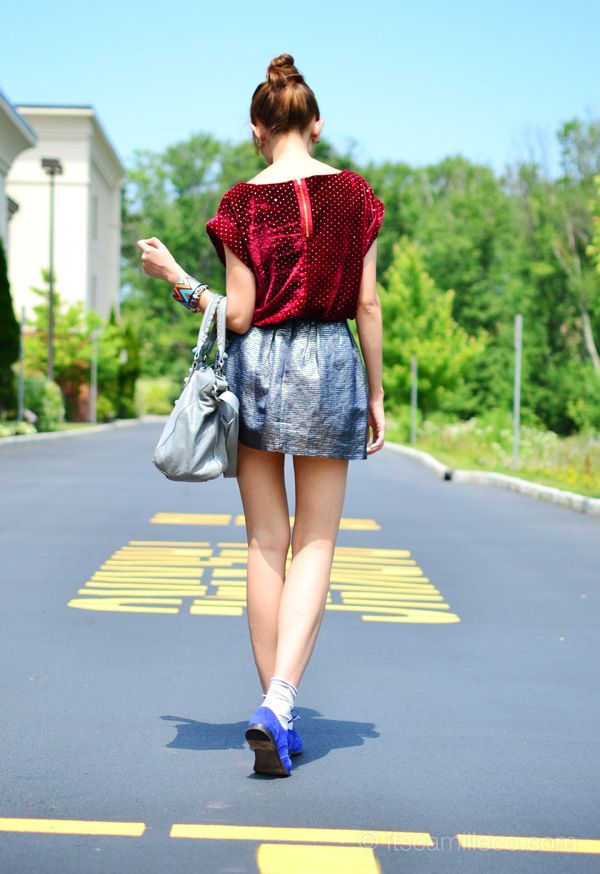 More about my trip tomorrow! :)