Another major backlog. A number of you have been asking me to post what I wore to the MEGA Pinoy Pride Ball which took place at Makati Shangri-La Hotel last June 12. I'm so sorry it took me so long! I have so much material to blog about, this post kept getting pushed back. But as I always say, better late than never!
Being that this is the PINOY PRIDE ball, I made sure to come in Pinoy designer wear. Originally, I wasn't really planning on attending the ball which is why i didn't make/design my own gown. It's not that I didn't want to go to the ball, but I had an early flight the next day and as you all know, I almost MISSED that flight! (Read about that debacle here.) I eventually decided to go at the very last minute because one, I just could not say no to Mega Magazine's wonderful Meryll Yan; and two, I really wanted to watch the main event of the night featuring one of our country's most successful designers, Furne One's designs.
So, who does a girl turn to in this time of need?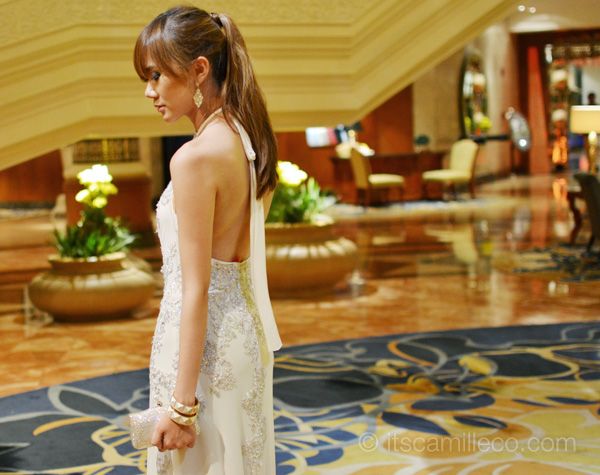 Eric Delos Santos, of course! :) I love him to bits! He's always there to save the day. He sent me so many pieces to choose from, it was so hard to choose! (Such a big problem, I know haha!) I ended up wearing this simple white gown I've been eying every time I visit his atelier. It's made of powerknit and jersey with lace appliques all over.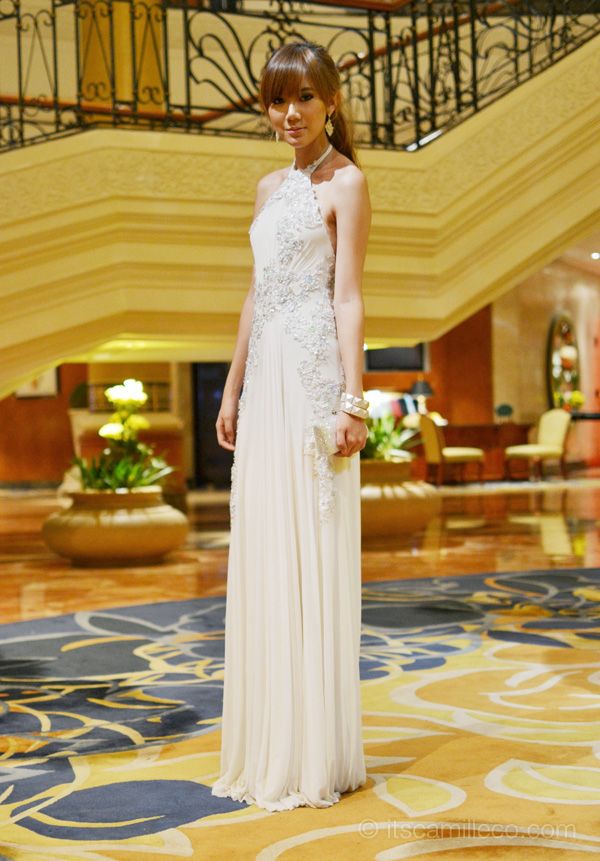 I really wanted to be simple that night, nothing too fancy but still very much elegant. I tied my hair up in a messy ponytail to highlight the gown's sexy halter cut and low cut back. Since the gown already has an embellished neckline, I kept my neck necklace-free and wore these lovely pair of dangling earrings instead.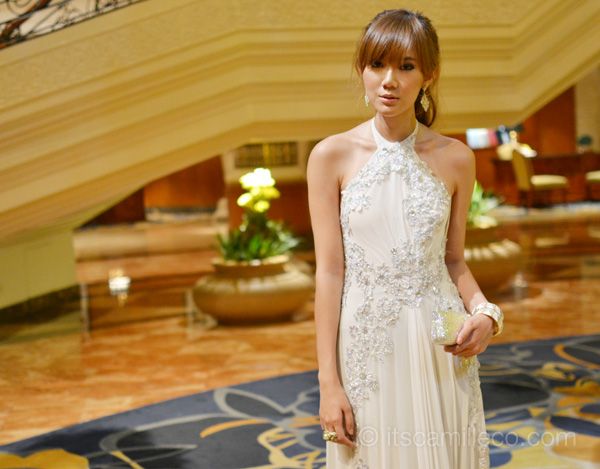 For my bag, I got my mom's super blinged up tiny clutch to match my gown and earrings. Don't you just hate clutch bags that are so tiny, only your money, credit cards and lipstick can fit in it? But we still end up using them anyway since they're the only bags that match our dress and the event.
Dear bag designer,
Please update your designs because iPhones are kinda big now. We no longer use Nokia 8310s. Please make your formal bags big enough to fit my iPhone, money, credit cards, lipstick and press powder.
Looking forward to new and improved formal bags,
Camille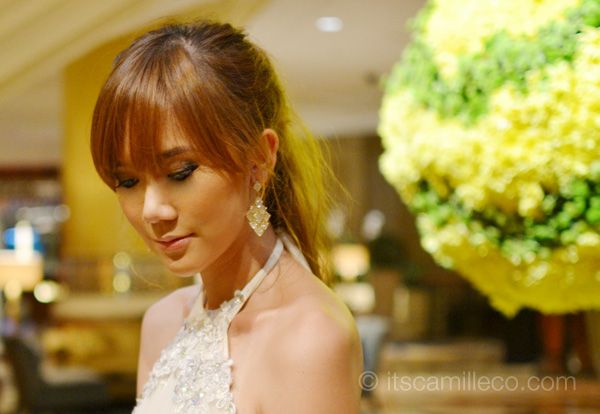 [button link="http://lookbook.nu/look/3748197″ size="small" bg_color="#e5b3b9″ window="yes"]Hype this look at Lookbook.nu[/button]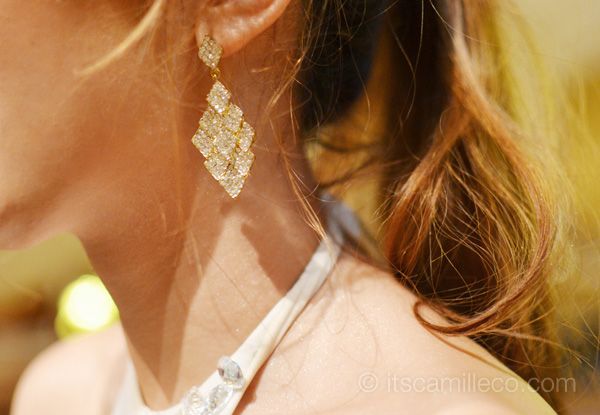 SM Accessories earrings | Goody elastics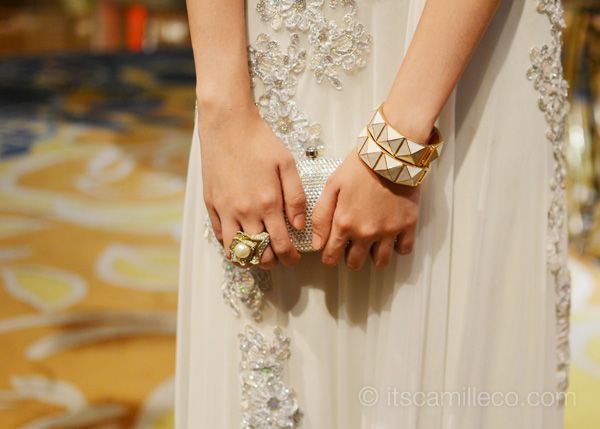 Forever 21 cuffs |  SM Accessories ring
Eric Delos Santos gown