Say hello to 12 year old Camille again haha! It's been a long time since I last wore my ruffled lace socks. I just couldn't help it! Bayo's collection of sweet and preppy items are just too cute not to be styled this way.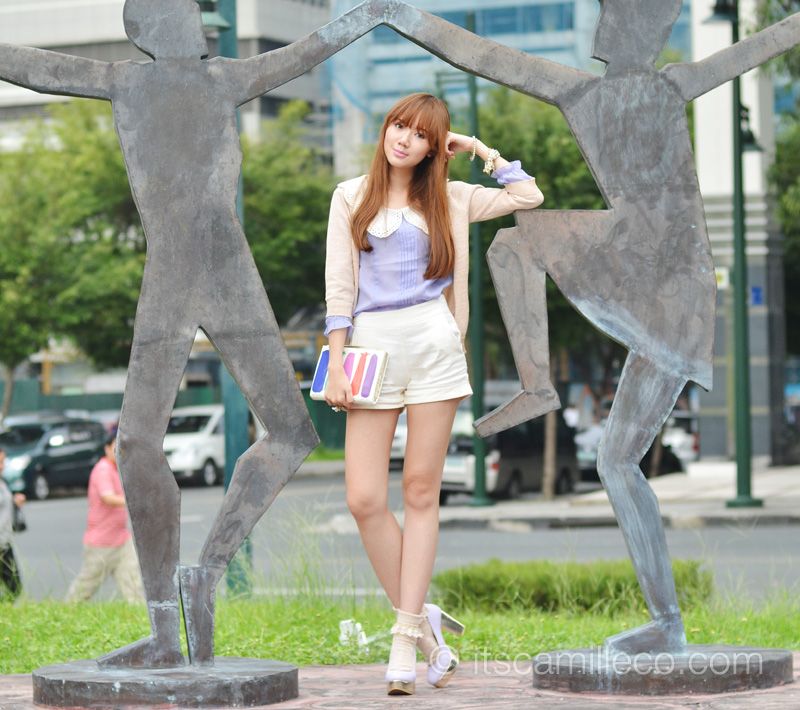 My favorite piece is actually this lavender-colored top. It's too sweet for words really! Aside from its powder color, the thing that attracted me the most to it is its huge peter pan eyelet collar. It even has scalloped ends!!! And look at its sleeves! They have ruffles on the ends too! ACK! CUTE! If this top had cheeks, I'd pinch them like crazy!!!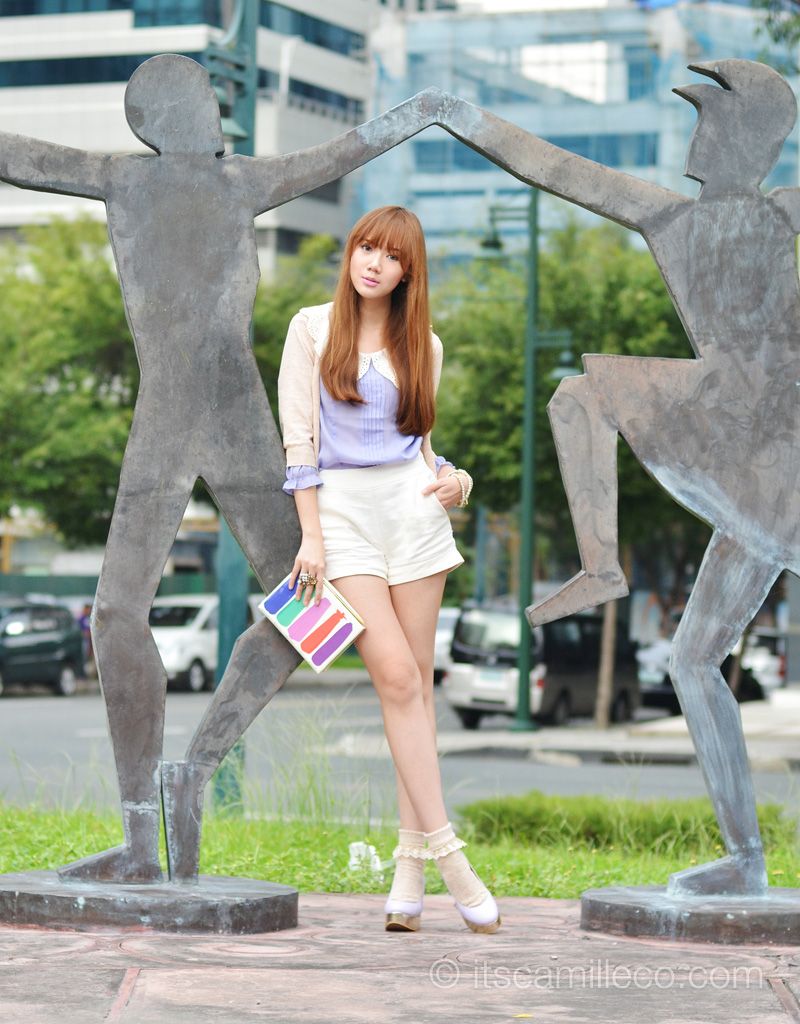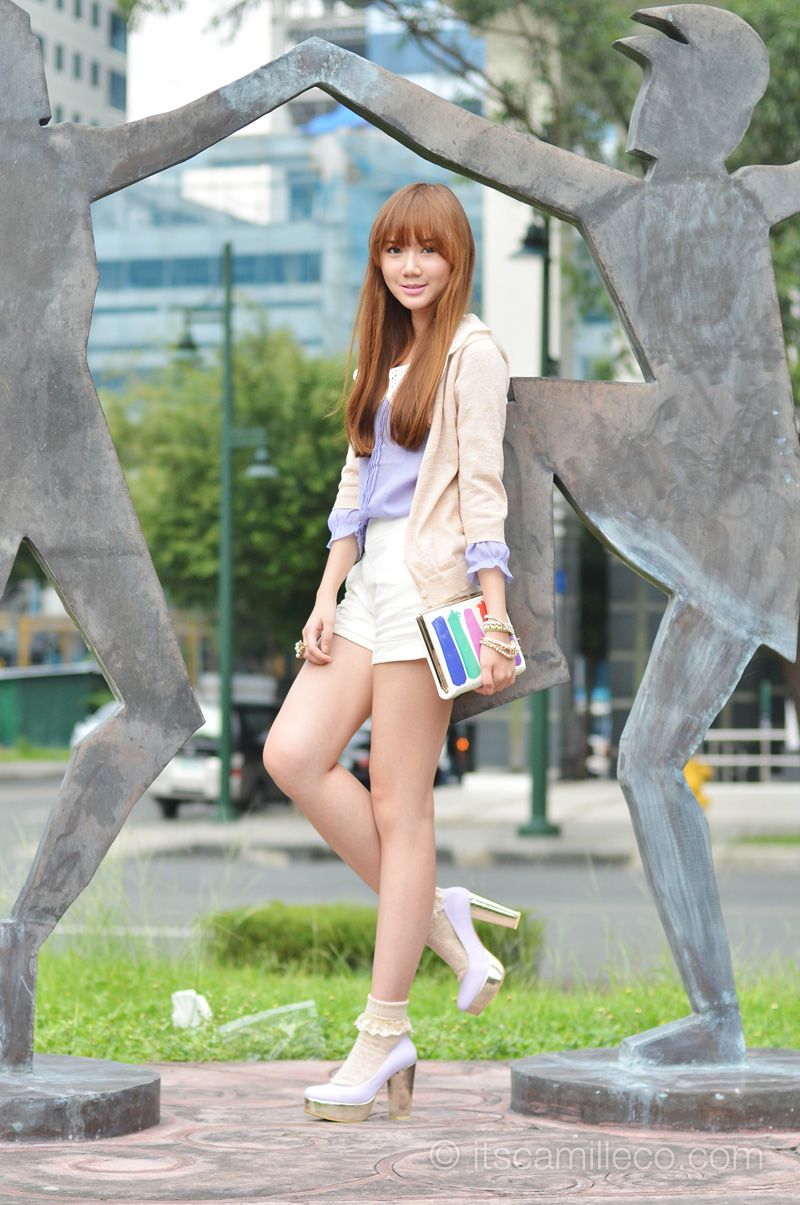 [button link="http://lookbook.nu/look/4121574-Baby" size="small" bg_color="#e5b3b9`" window="yes"]Hype thos look at Lookbook.nu here[/button]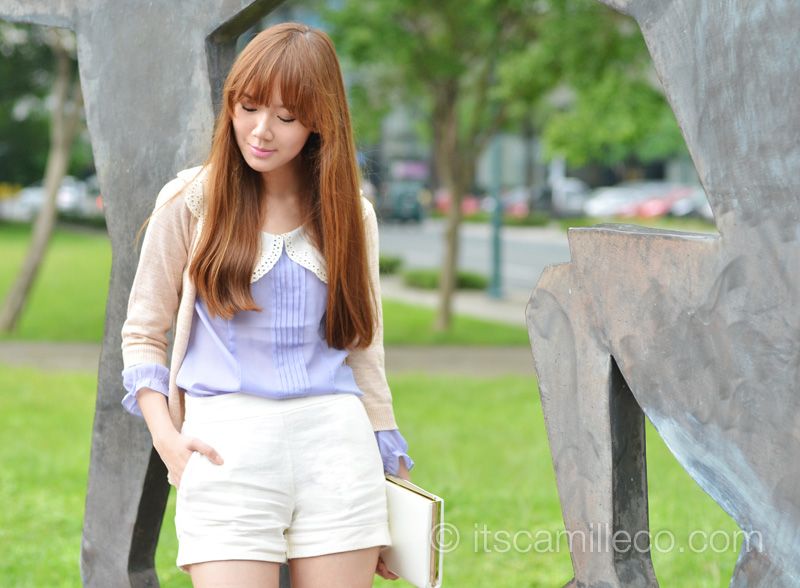 Bayo cardigan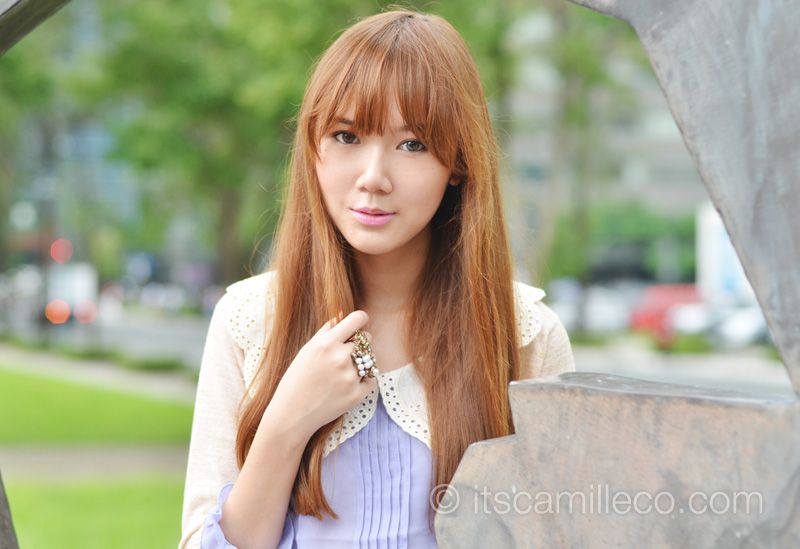 Bayo top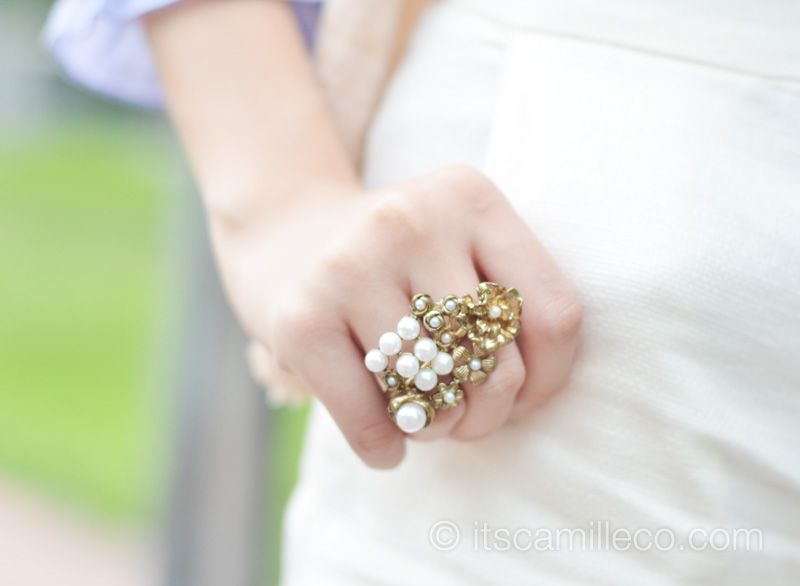 SM Accessories ring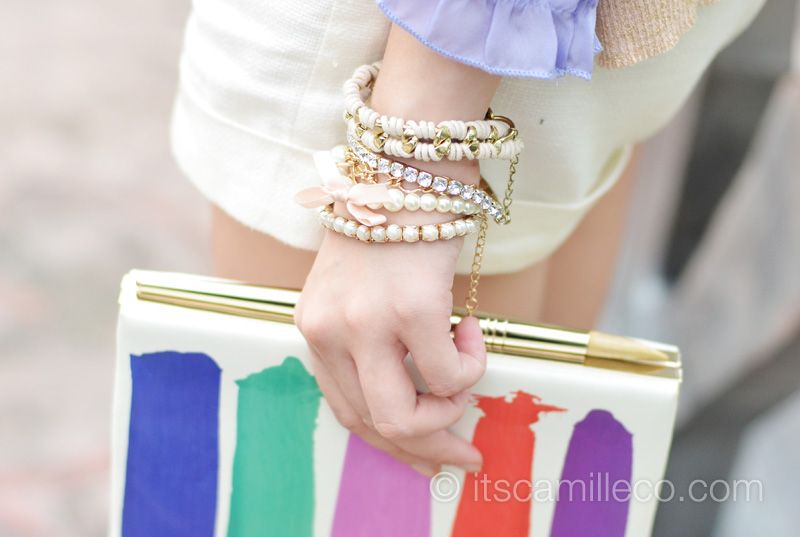 Mauve pearl with ribbon bracelet | Holic braided bracelet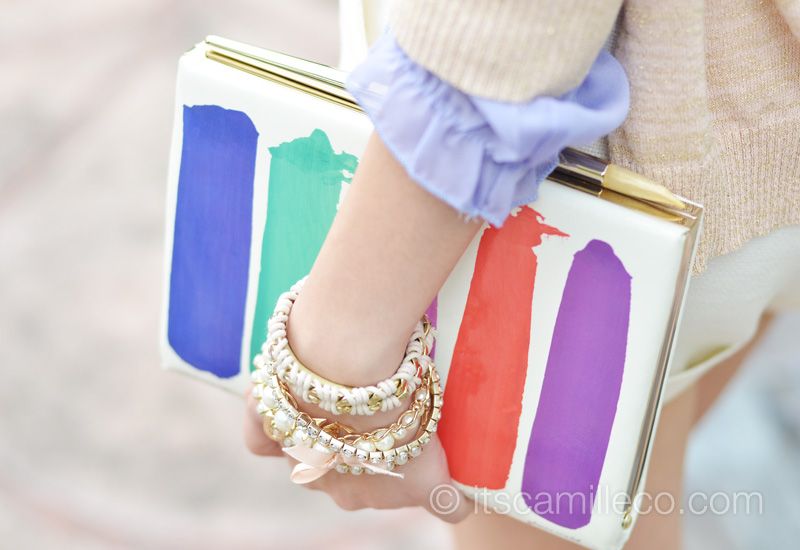 Kate Spade bag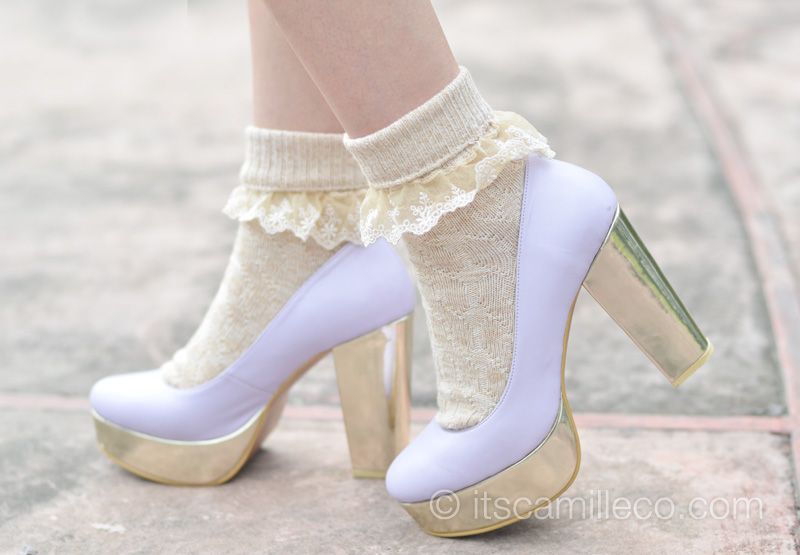 From Hong Kong socks | Trunk Show heels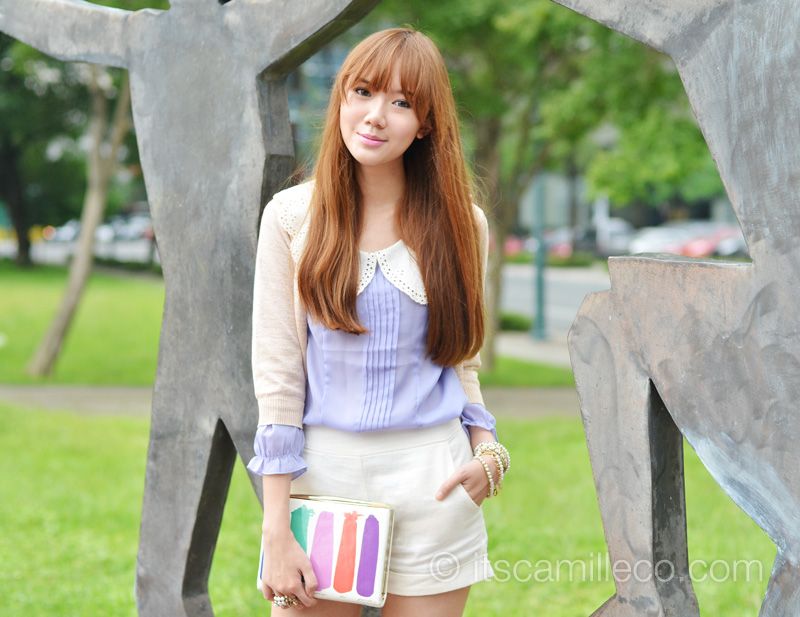 Bayo shorts
I couldn't resist stealing this clutch from sister. She was actually away on a business trip when I got this. Har har. Now she knows I sneakily stole it. But can you blame me? This is the most charming clutch I've ever seen. I mean look at the paint brush on top! So here's my peace offering to my sister, kisses! O, priceless yan! LOL.