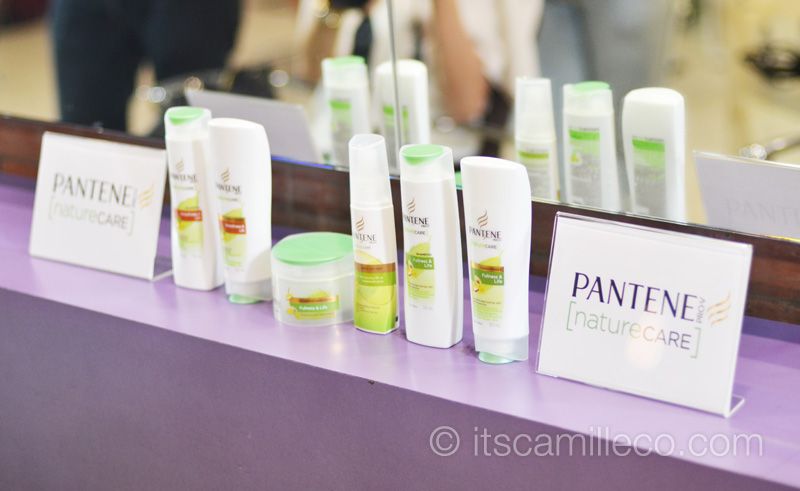 It's that time again! I reunited with the Pantene team and my fellow Pantene Stylistas a few weeks back for another awesome project. This time it's for Pantene's latest line, the Nature Care series. Pantene Nature Care has 2 variants: Smoothness and Life for sleek straight hair that sways effortlessly and the other variant, Fullness and Life for hair that bounces.
"Bounce!" "Sway!" Ring any bells?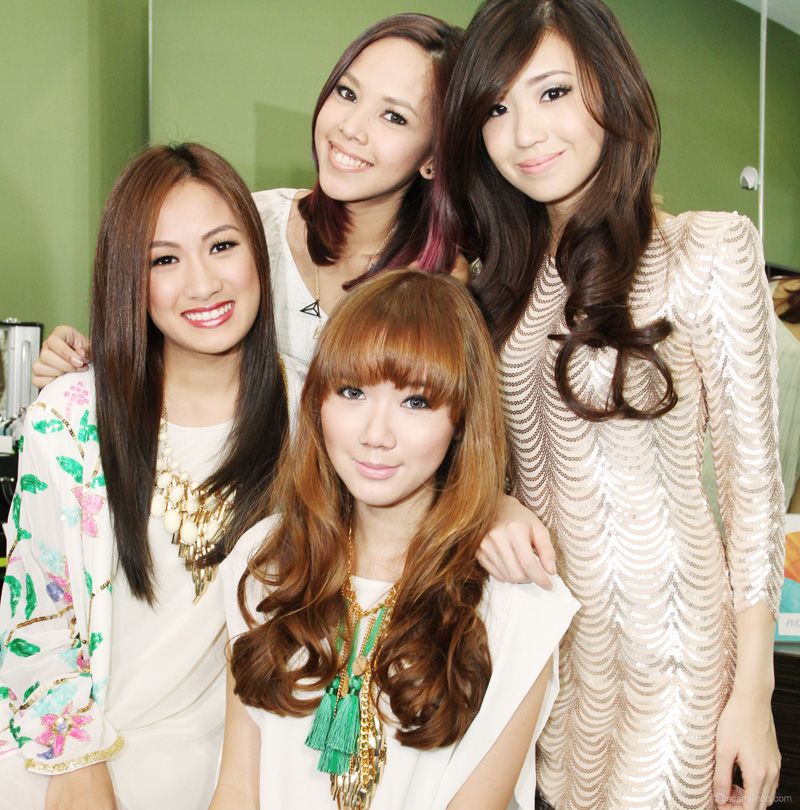 I'm sure there's no need to introduce these girls. They're my fellow Pantene Stylistas who I fondly call my blogger besties. Laureen and Patricia chose to use Pantene Smoothness and Life while Kryz and I used Fullness and Life.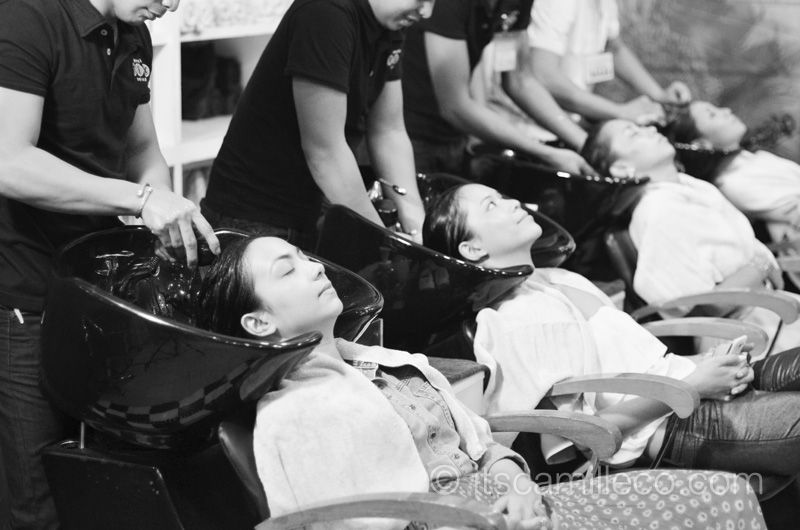 What made this project really special is that it wasn't just the four of us. This time around, Pantene gave us the chance to choose fellow bloggers to join us in our bounce and sway transformations. We got to choose one blogger each and helped out with their mini makeovers. I chose Bestie Konisis of The Capricious Club to be my partner blogger.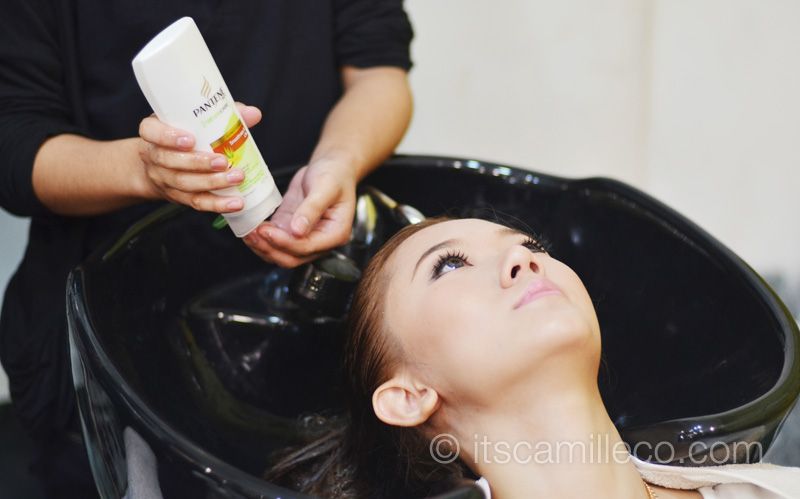 Of course, all four of us Pantene Stylistas also had our hair pampered, as you can see in this photo. Ang lakas maka-product shot ng photo na ito haha! But seriously speaking now, I really love this new line. It smells really good and feels so light as well. It must be because of the new and improved ingredients. They're much healthier! It's nice that Pantene is always finding ways to improve their formula.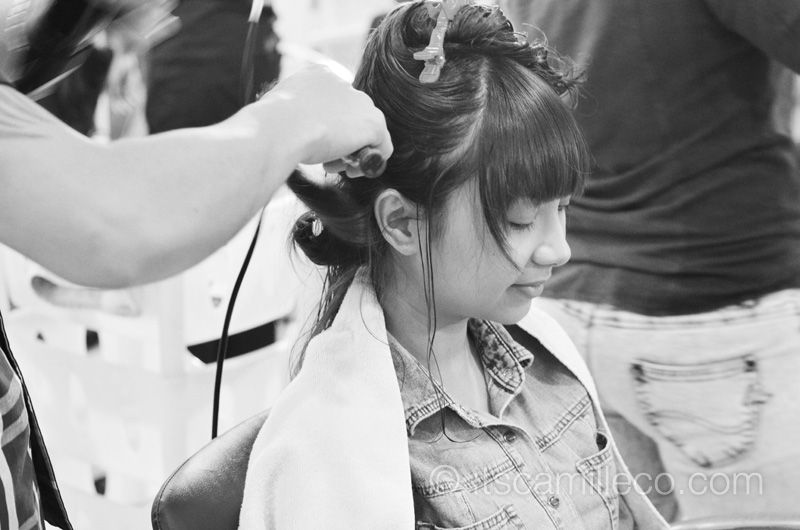 So anyway, back to Bestie, my partner blogger. Bestie was assigned to do "bounce". She has a really cute and charming appeal so doing "bounce" definitely suited her.  Here she is having her hair done after washing with Pantene.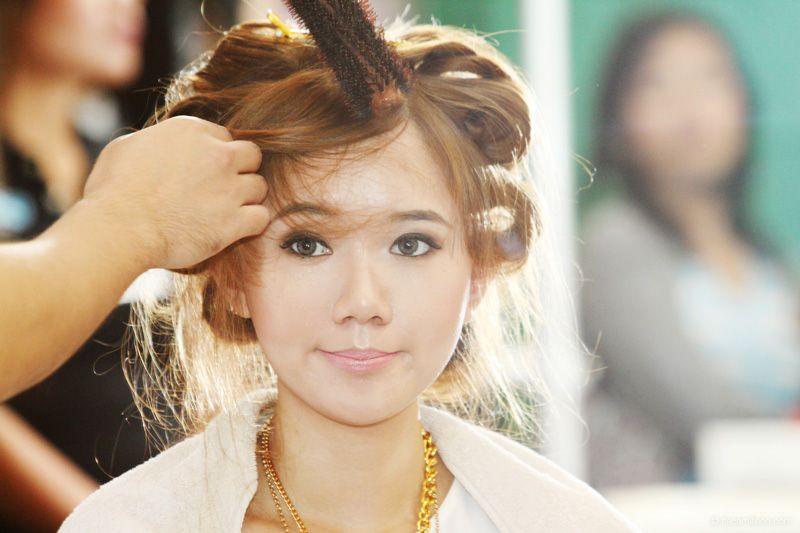 Since I already did "sway" during Kris TV and I wanted to match Bestie's hair style, I did "bounce" as well. Please try your best to forgive my face here. I have no idea why I'm making this face haha! I'm so weird. :/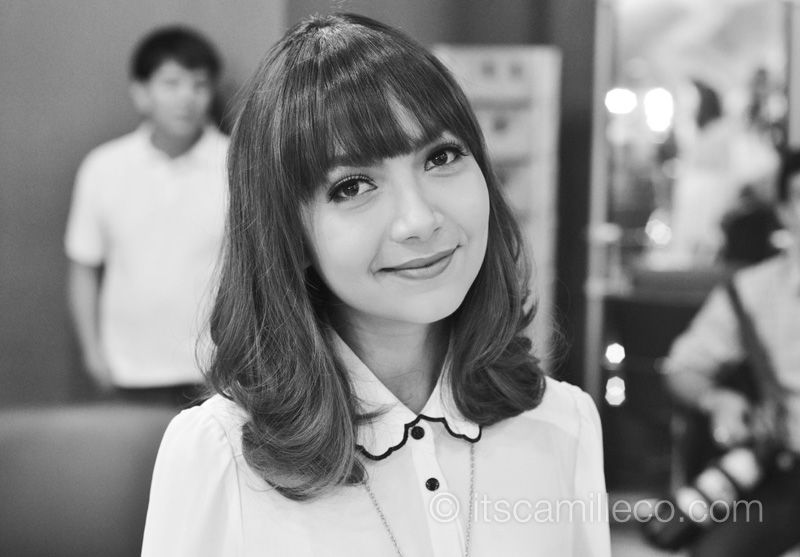 Here's Bestie's hair transformation! Isn't she the cutest???!!!??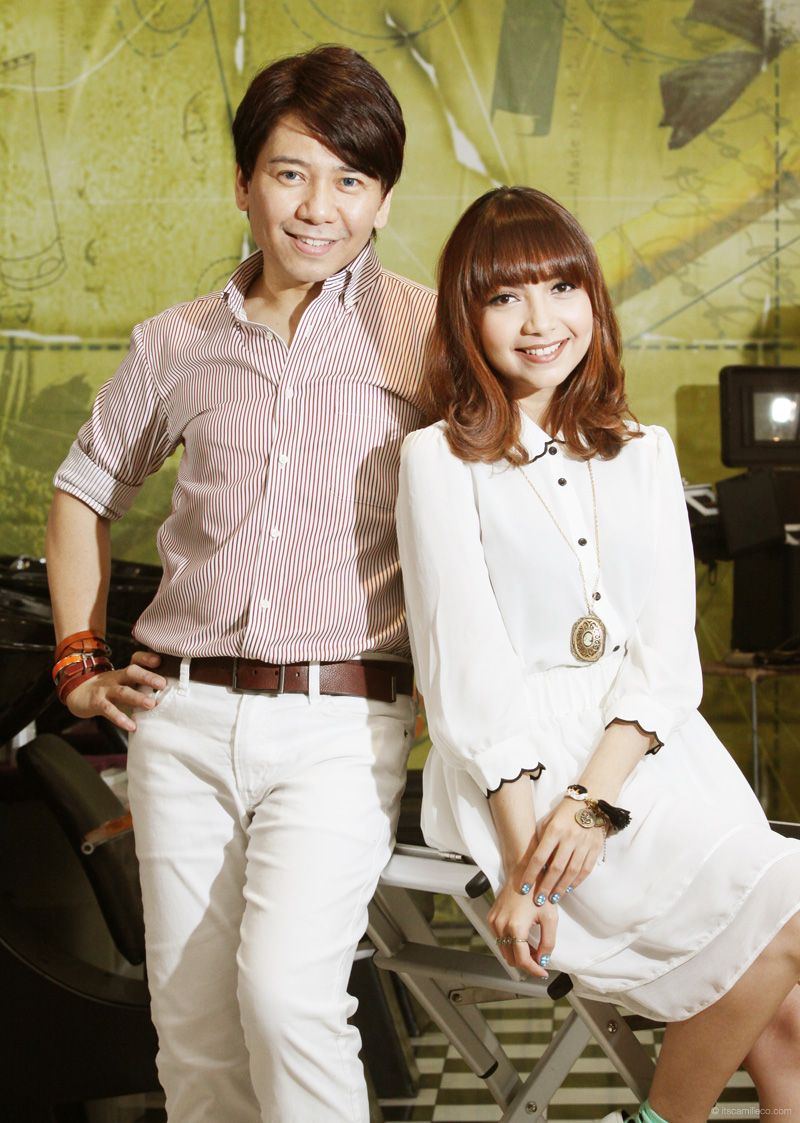 And here she is again with the man responsible for our awesome hair styles, Pantene hair expert and celebrity stylist Alex Carbonell.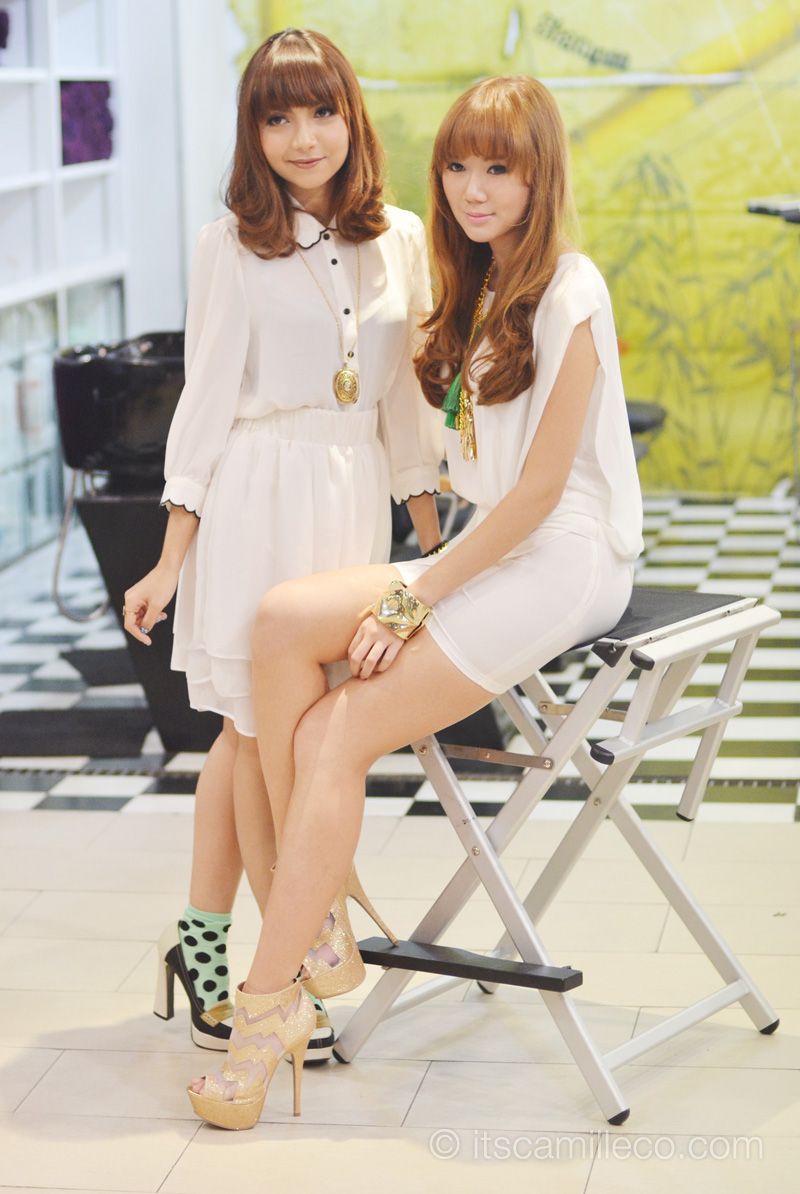 This is what I call–labanan ng bangs. Or in English, "the battle of the bangs/fringe". I could not have found a better partner! I love how our hair fall the same way. I mean not just our fringe but even our curls! The volume is just right. These are type of curls that I love–so effortless and natural-looking.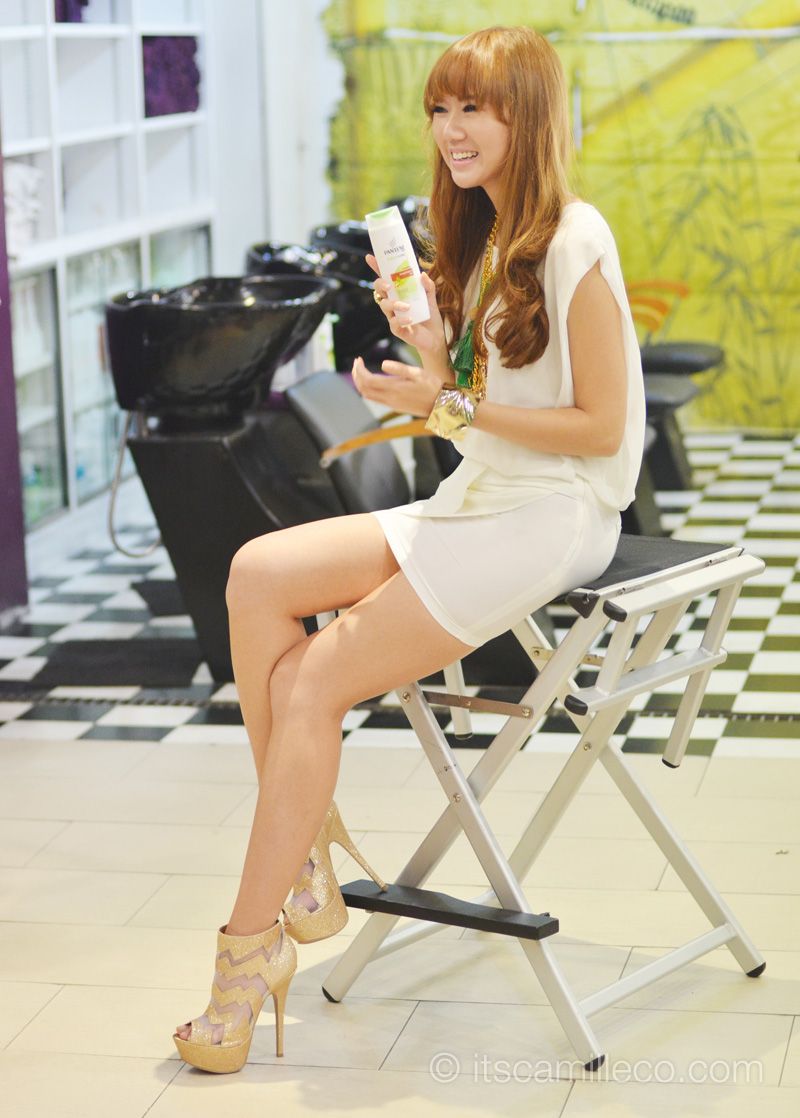 I think I look all too giddy here. Clearly, I love this product too much!!! It does wonders for my hair!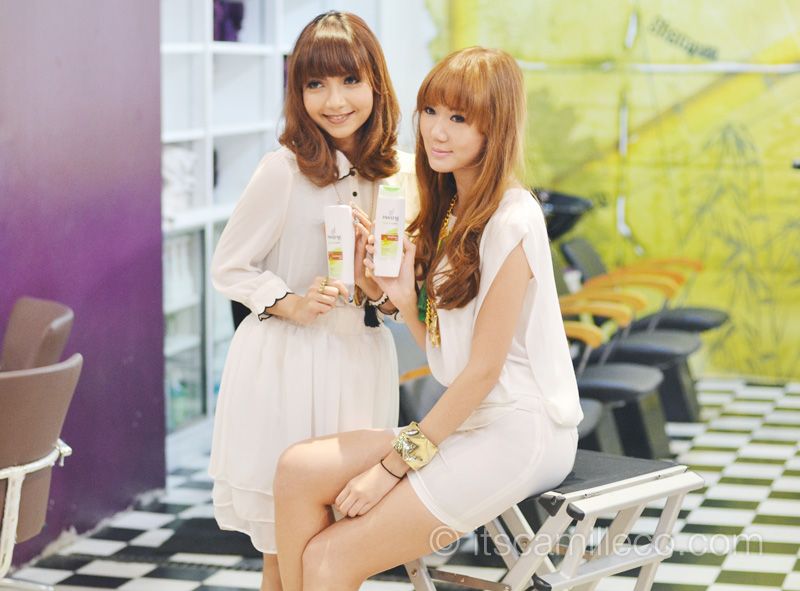 And for Bestie's too! Thank you for doing this with me, Bestie! :) I hope you liked your transformation!
Anyway, now that we've got our hair in check, time to switch focus to my outfit. As usual, I wore Pantene colors. We were asked to come in white with accents of gold and green. Check!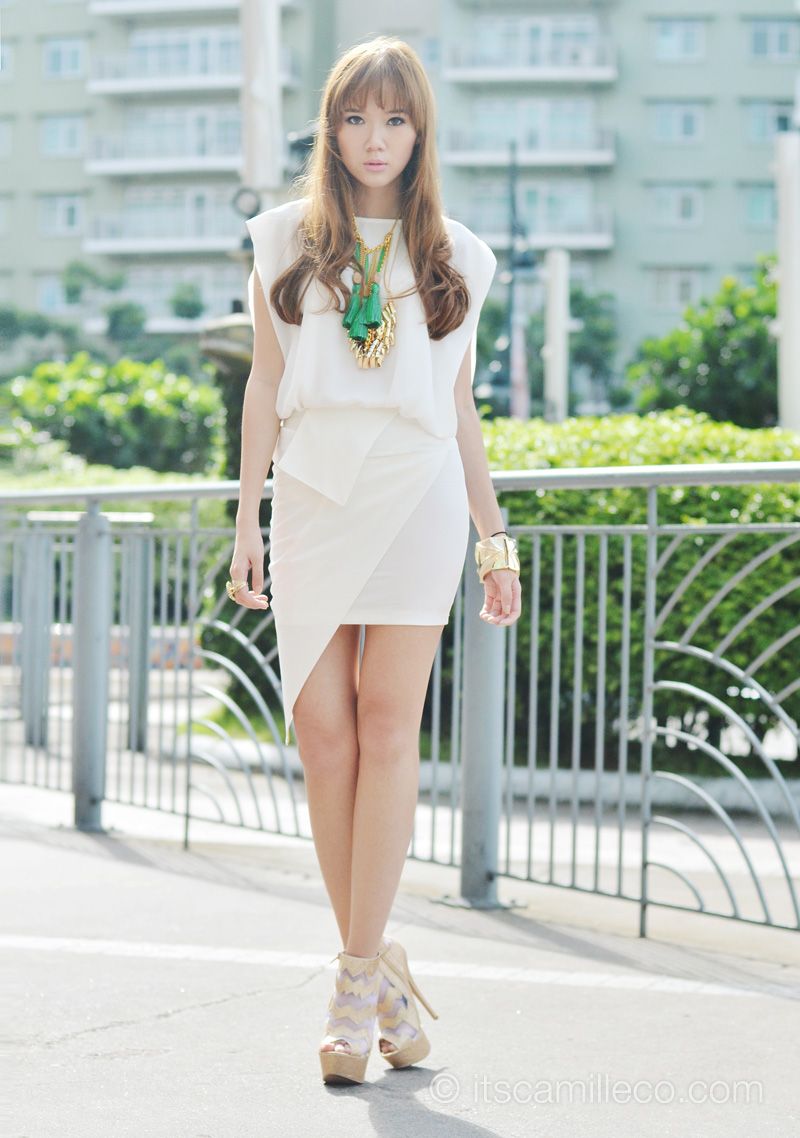 I wanted to wear something simple and sophisticated–something that represents Pantene well. I wanted to convey a clean and crisp look that is both striking and can stand the test of time. The answer? A minimalist silhouette with unique cuts.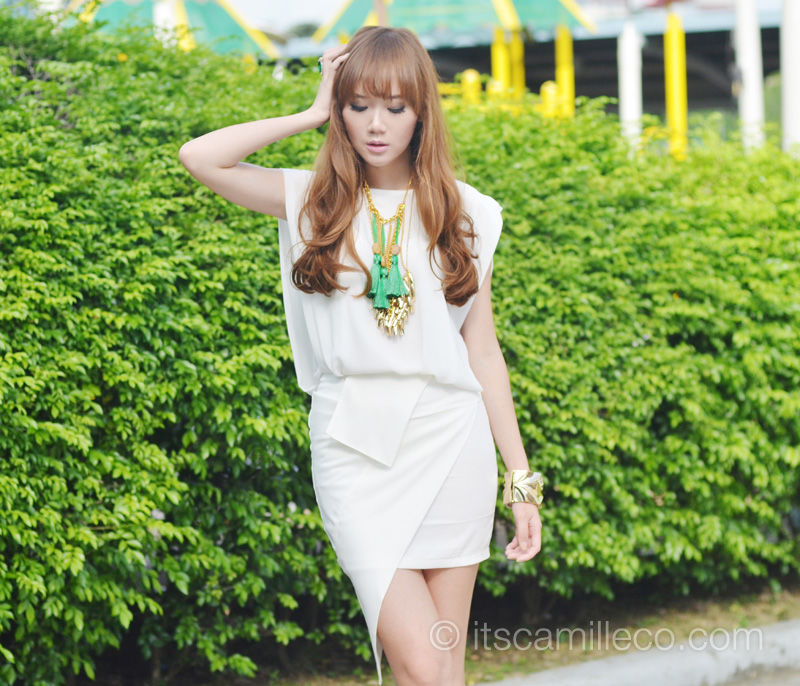 Come to think of it, I find myself getting more and more attracted to pieces like this asymmetric skirt from Romwe. As I get older, I am starting to invest more in pieces that are simple but one-of-a-kind. This one is especially interesting. The way the fabric was manipulated is so straightforward but it does the job well. I mean look at it! This skirt can easily make any outfit eye-catching.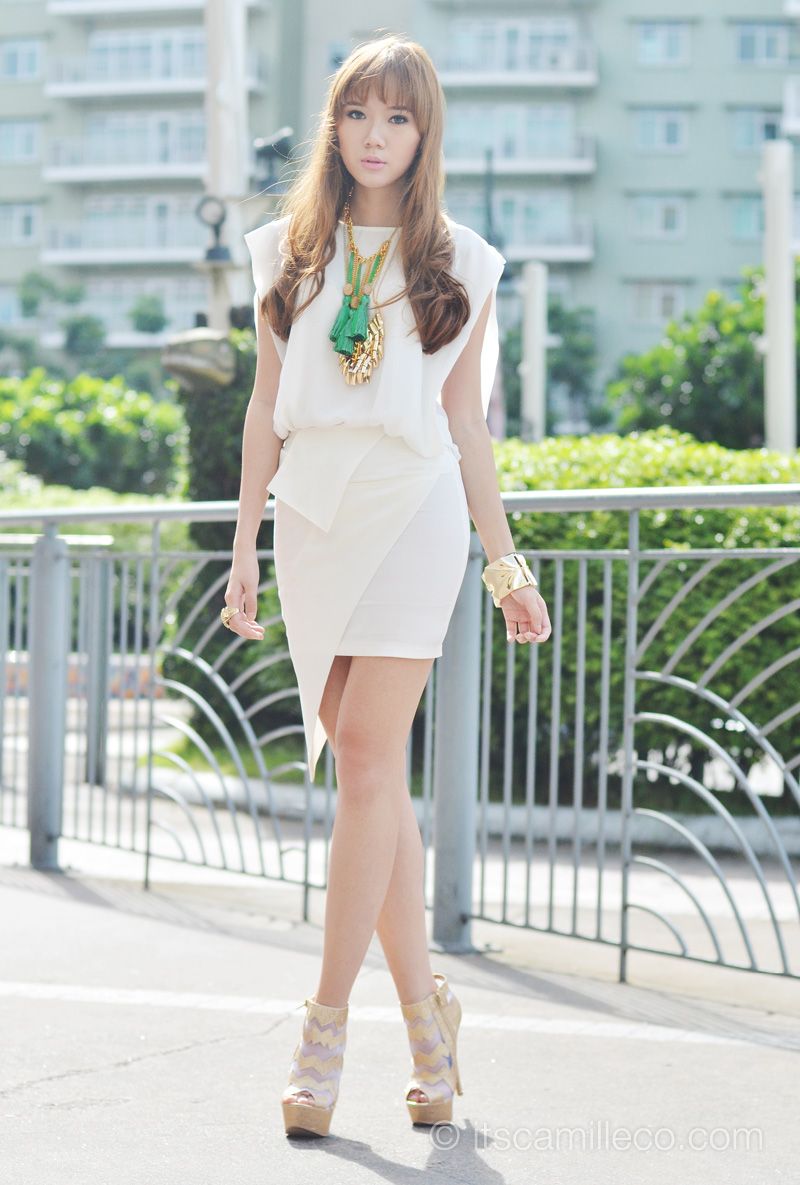 I paired it with the simplest top and it still managed to look striking. See what I mean? Bold cuts + simple silhouettes = two thumbs up!
[button link="http://lookbook.nu/look/4115990-Bounce" size="small" bg_color="#e5b3b9″ window="yes"]Hype this look at Lookbook.nu here[/button]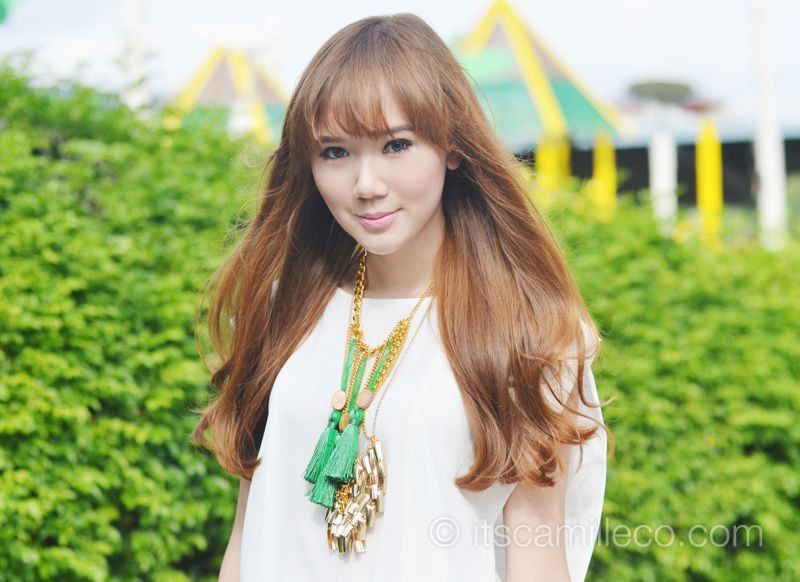 Cotton On top (old)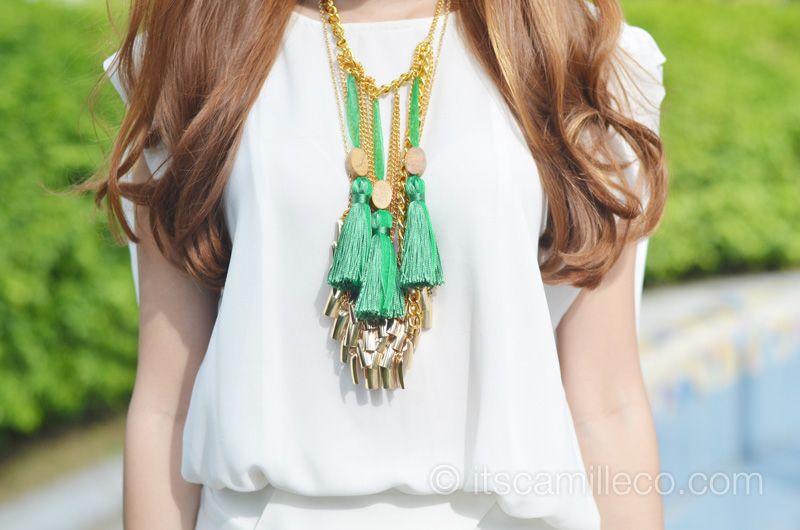 Online green necklace | SM Accessories gold necklace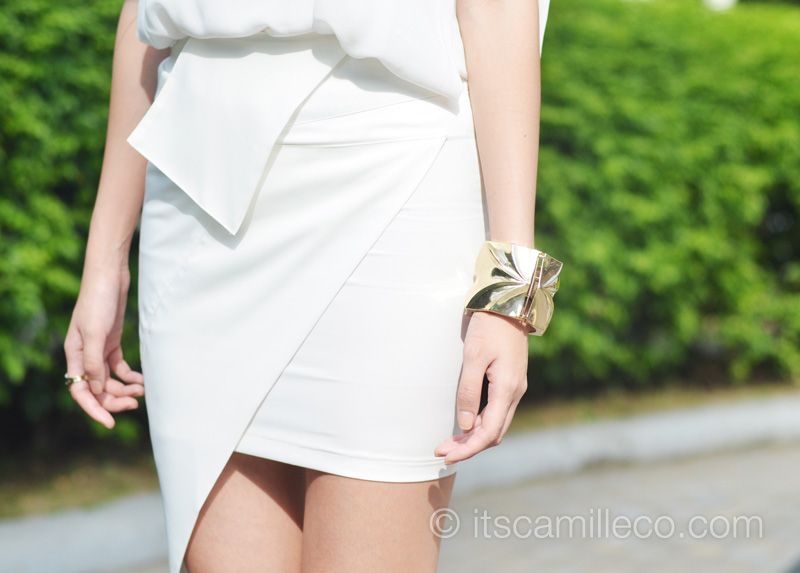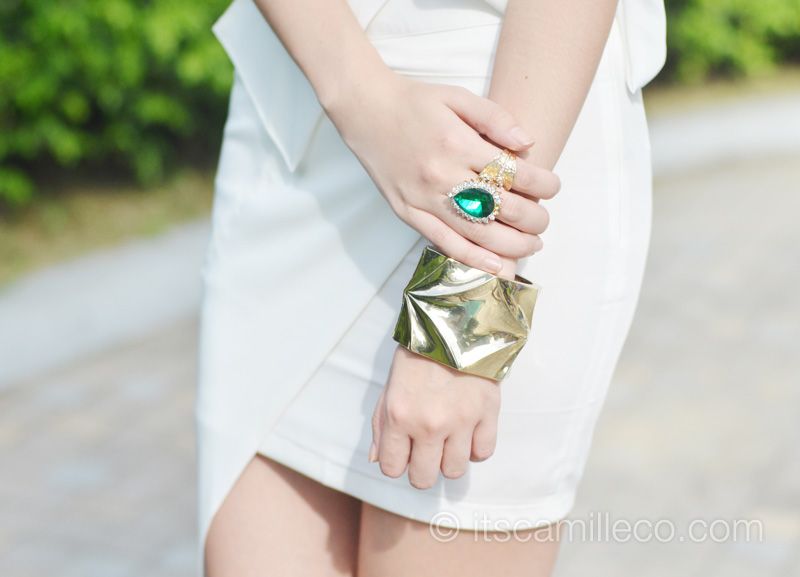 SM Accessories rings and cuff