Tagaytay is one of my favorite places to take look shots in. Whenever my family and I go up there, I always make sure to pack a few outfits for my blog. Masarap kasi mag-emote doon!LOL! There are no strangers around to judge me for my weirdness and people walking behind me and ruining my pretty background. Haha! So when my friends and I decided to go on a spontaneous trip to the city last week, instead of dressing all relaxed and outdoorsy, I couldn't resist turning my blogger switch on! Well, this outfit IS still a bit casual. Of course, I changed to comfy flats when it was time to run around and frolic! Okay, no one really frolicked, but you know what I mean!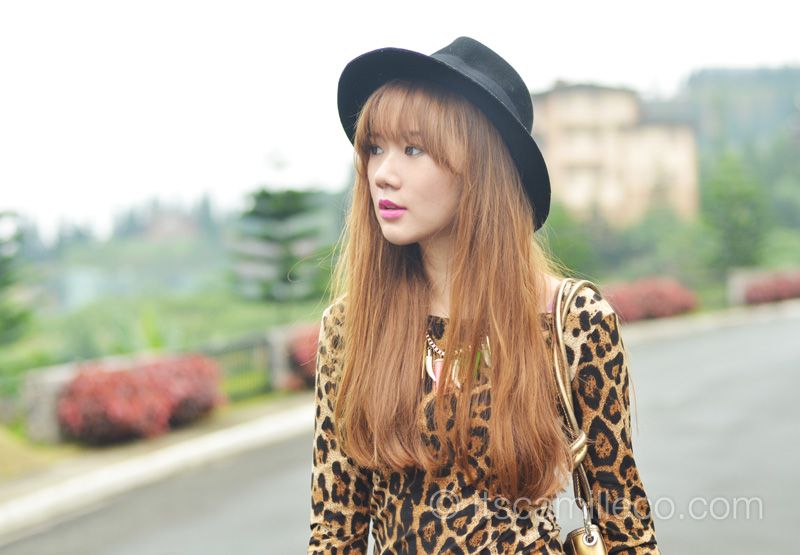 The top I'm wearing here is supposed to be a dress, or so it says on Oasap's website. But when it arrived and I finally got to try it on, it barely covered my behind! What's a girl to do? Wear it as a top of course. Let's not put such a pretty leopard print to waste.  Plus, it fits great so I'm definitely keeping this!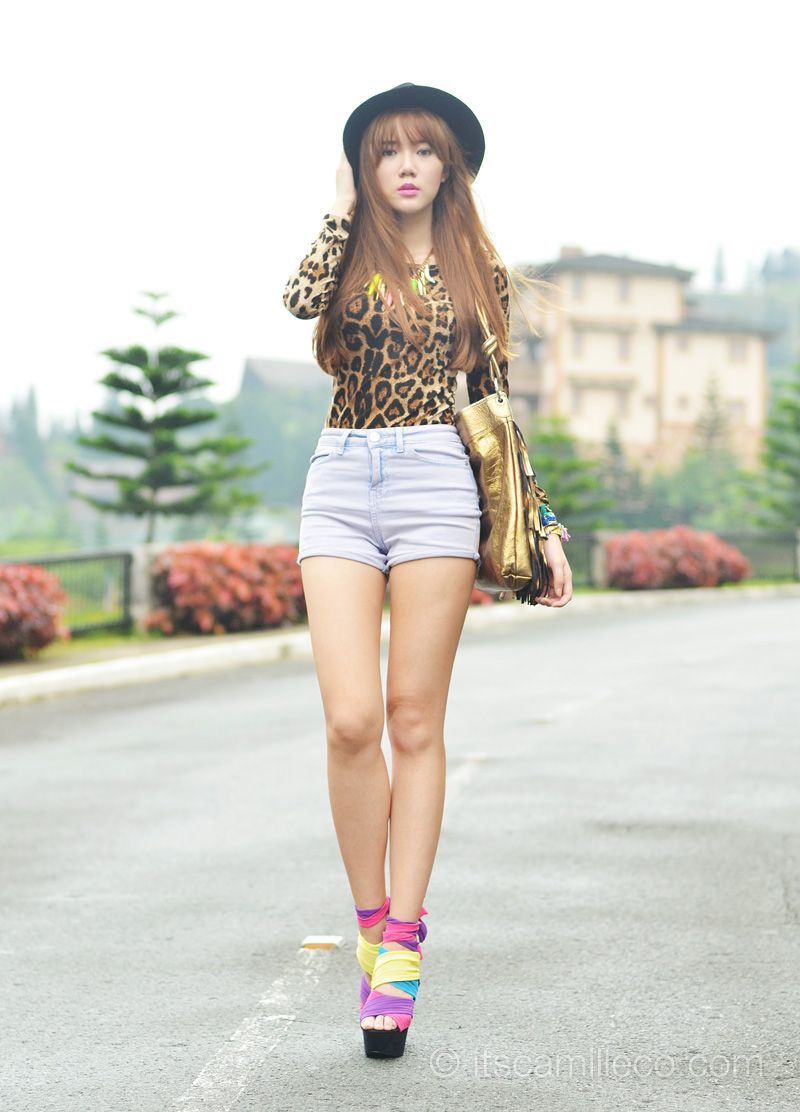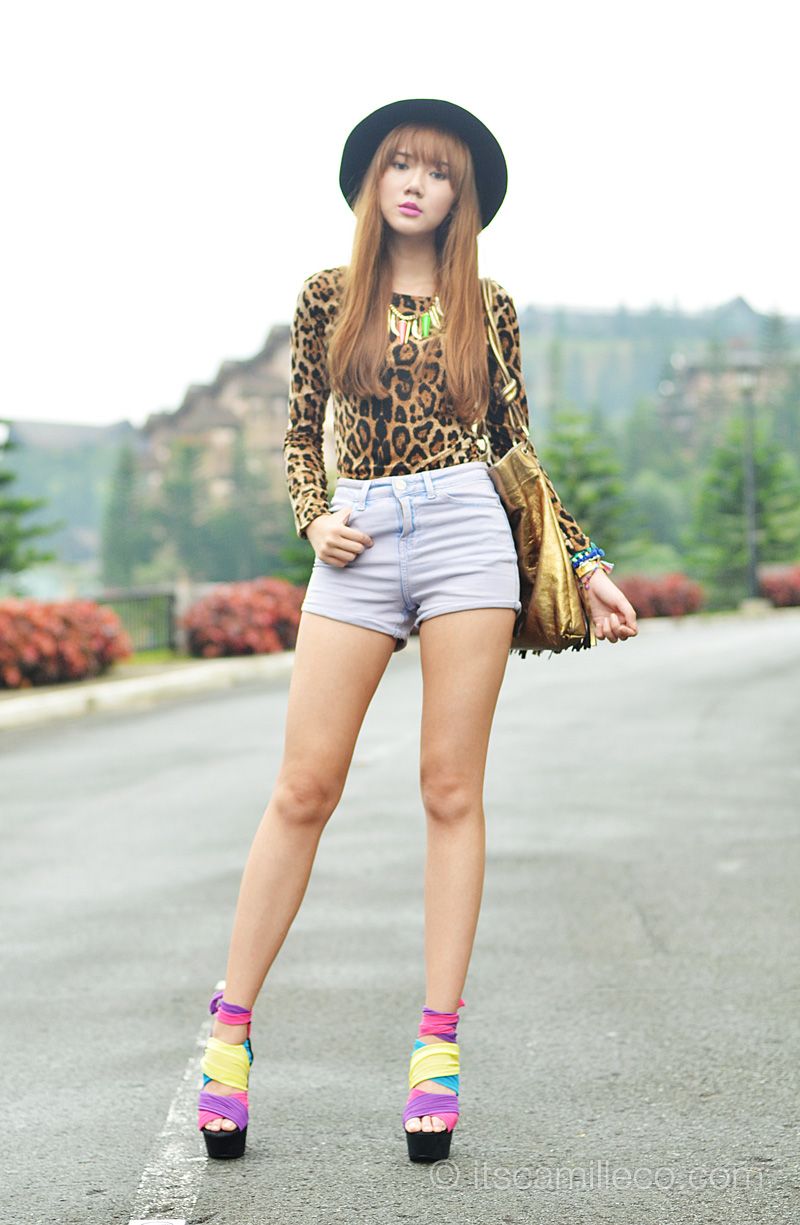 I know I usually pair leopard prints with edgy pieces in dark colors. To shake things up a bit this time, I wore my favorite washed out lavender shorts, got super colorful accessories and shoes, and turned this ensemble from gloomy to funky. Oh, the many wonders color can do! It's always fun to go for the unexpected.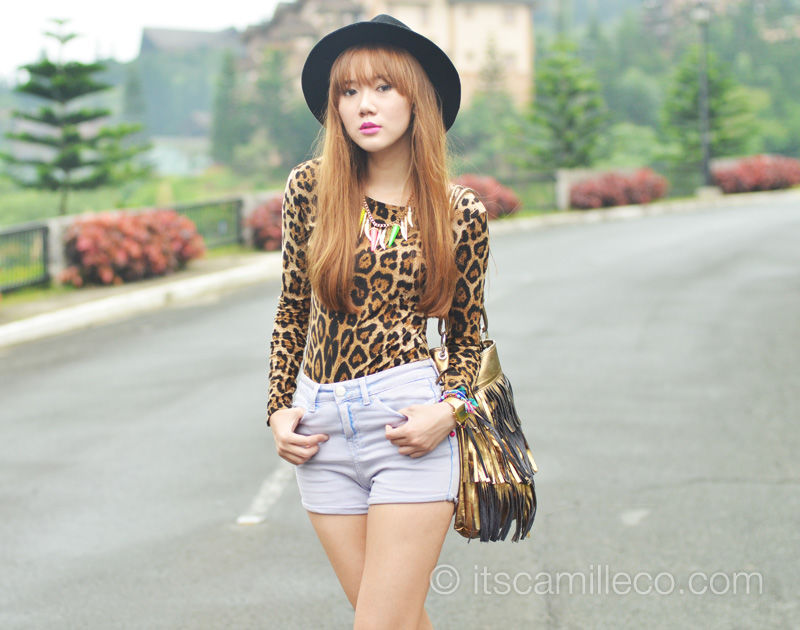 [button link="http://lookbook.nu/look/4125648-It-s-My-Way-Or-The-Highway" size="small" bg_color="#e5b3b9″ window="yes"]Hype this look at Lookbook.nu here[/button]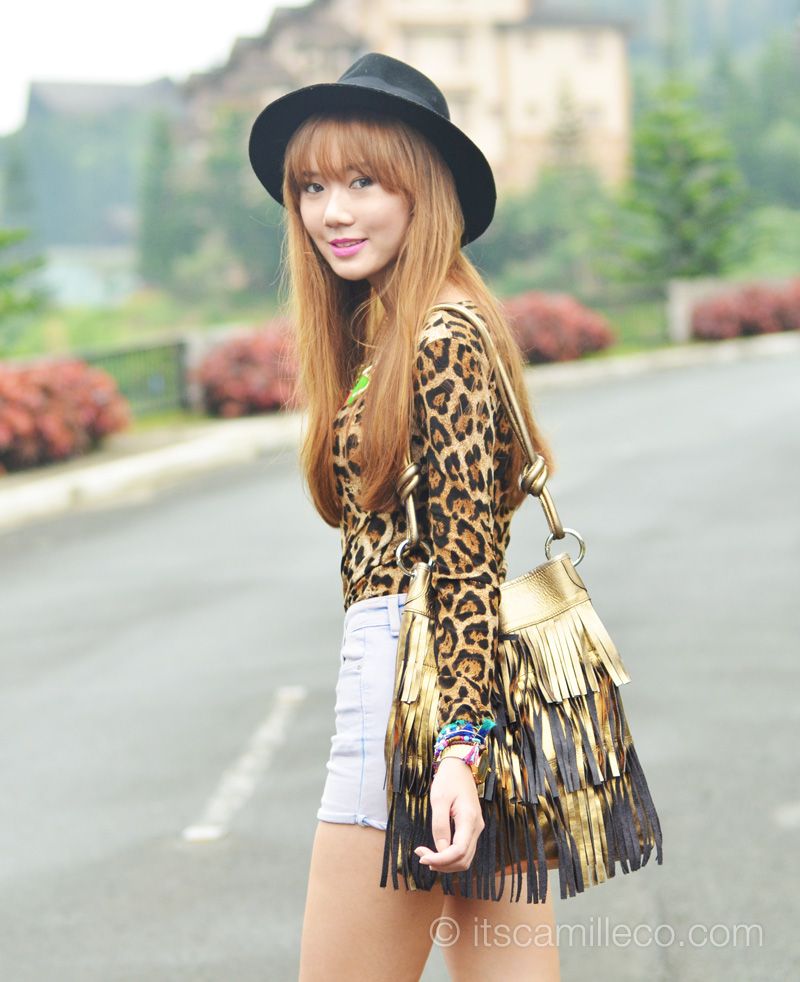 Oasap leopard print top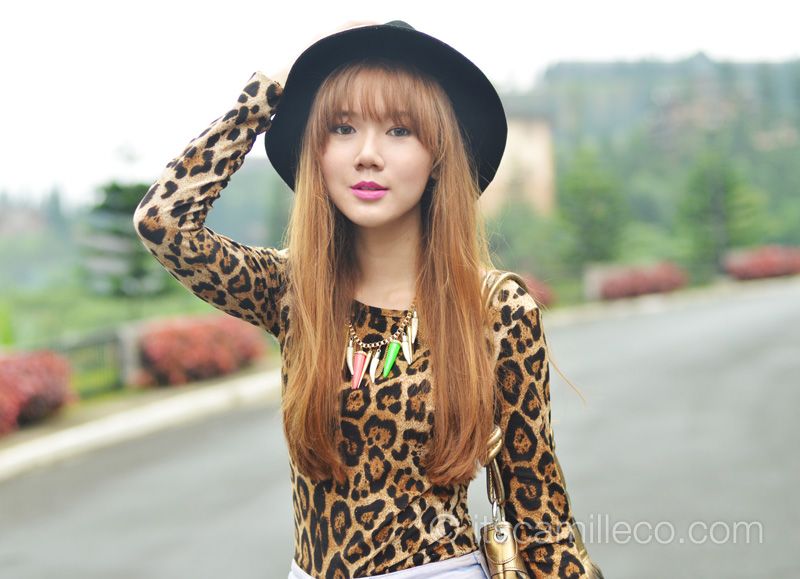 Urban Outfitters (borrowed from Patricia)
hat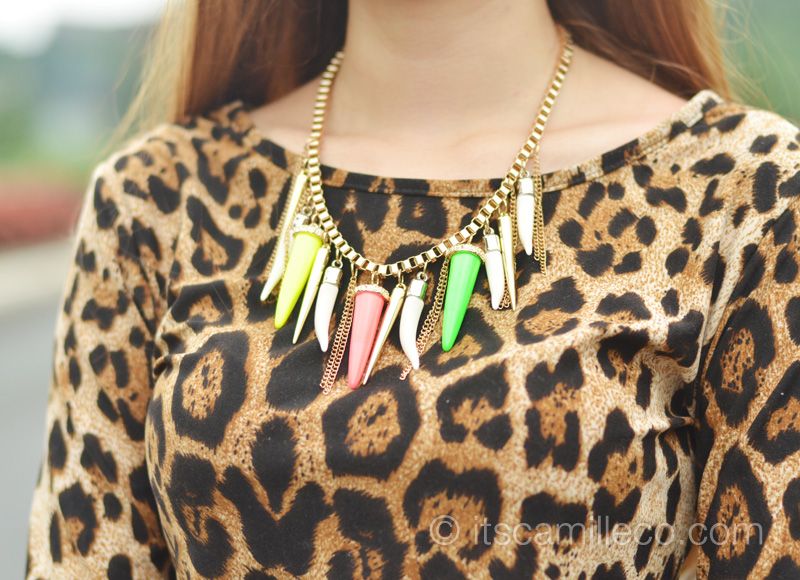 Yhansy necklace
Watch Factory Casia watch | Mia Casa bracelets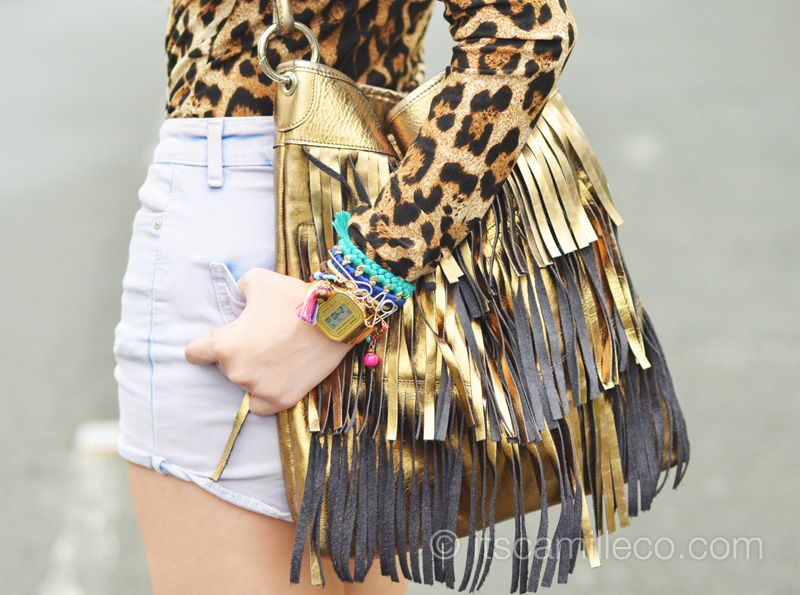 Vivienne Tam bag
Topshop shorts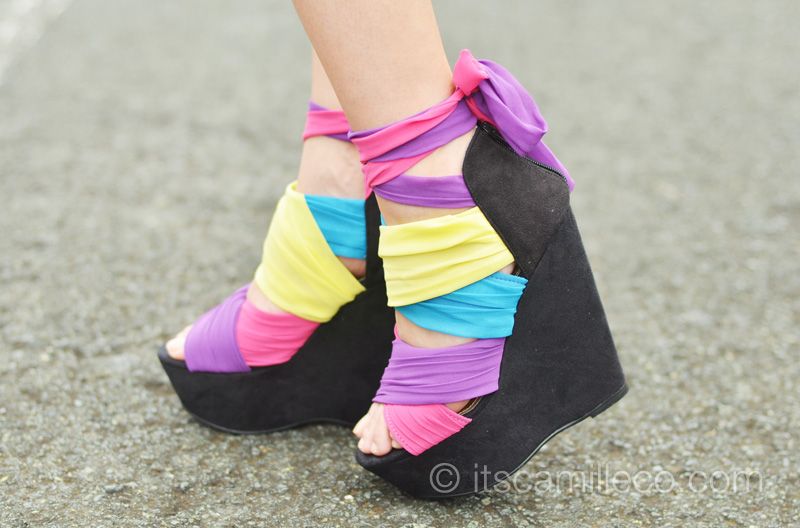 DAS shoes