I always get so many inquiries from you guys about fashion blogging and styling. I know that a lot of you want to get into it. I say, why not? The more the merrier! I'm sure you're all waiting for that big break. Well, wait no more! Get the chance to style celebrity Solenn Heusaff for a spread in a fashion magazine plus win PhP 30,000 in cash! All you have to do is create a fashion blog post based on the theme "White's Hot" like how I did below: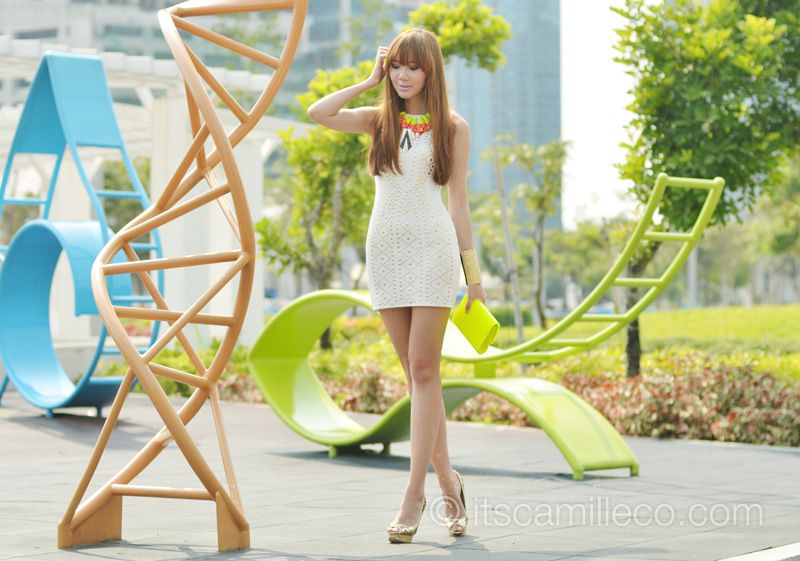 So before I go into the details of how you can join (har har! I'm a tease like that), let me say a few words about my look first. I've always been a lover of white. If I were to choose between the little black dress or the little white dress, LWD wins by a mile. There's just something about white. It's not as safe as black. It's not as forgiving as black. But it'll always get you noticed for the right reasons–when done right.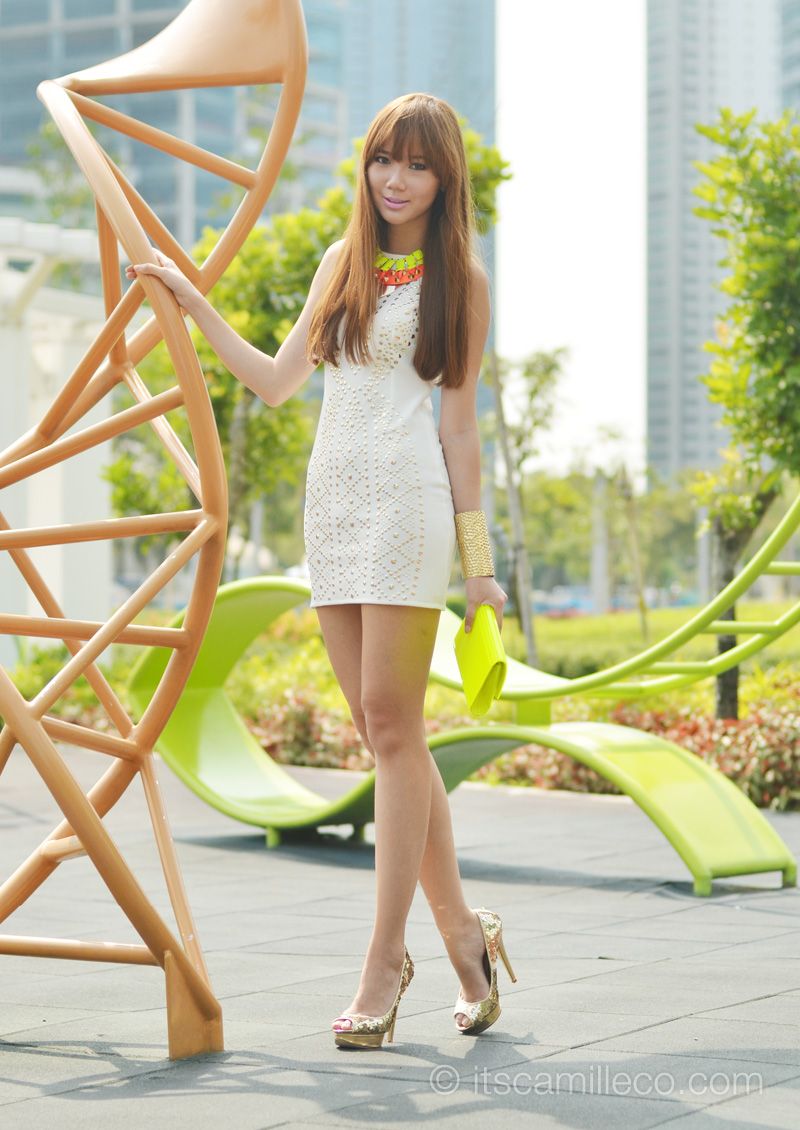 Take a look at this dress for example. It looks familiar doesn't it? It resembles the black dress I wore here. Even so, the overall appeal of this ensemble is different from that of the black's. Doesn't this look so much younger and cleaner? White really does that. It is just so easy on the eyes. Ang lakas maka-fresh!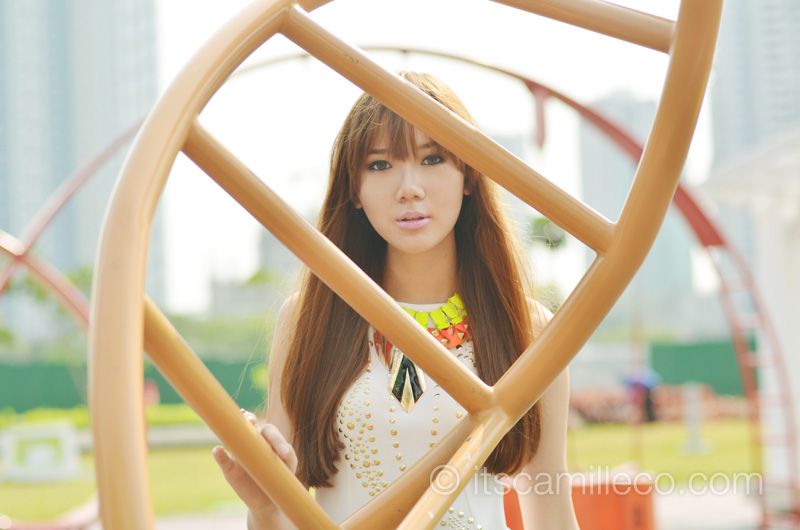 To keep it more interesting, I added a few neon accessories to this outfit. In my opinion, white + neon is always a great combination. I think they bring out the brightness of each other, if that even makes any sense at all. Haha!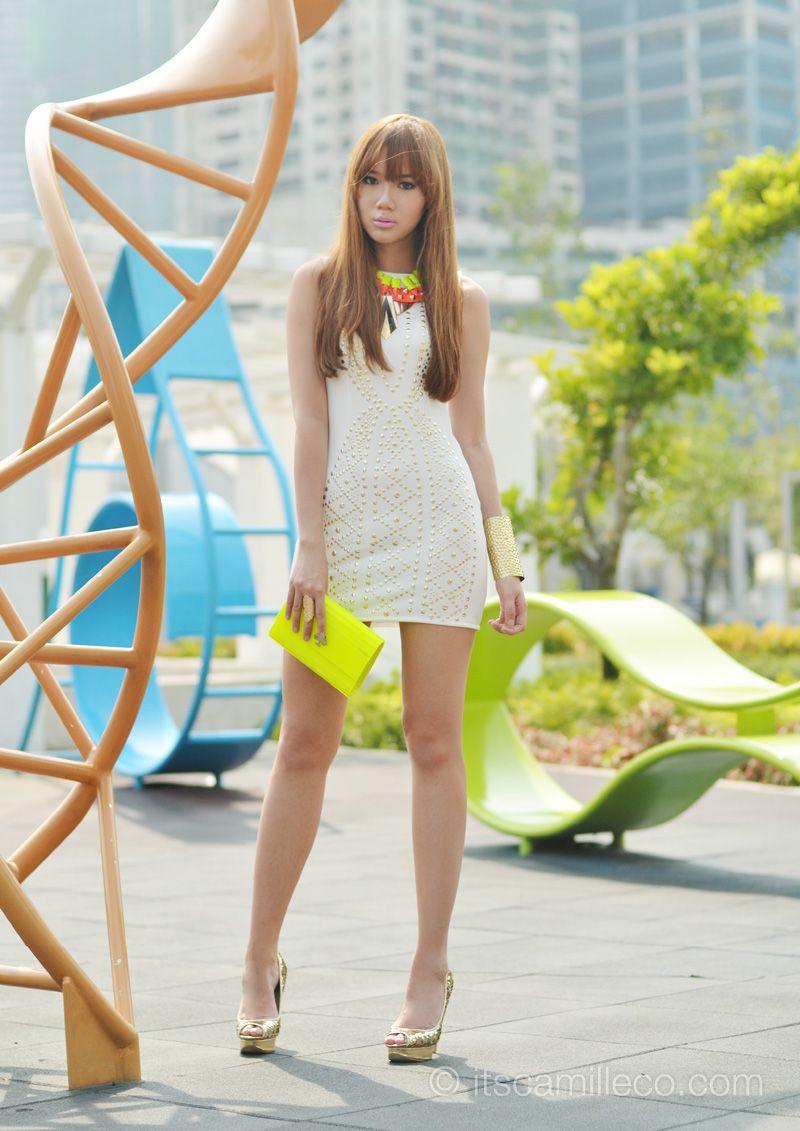 [button link="http://lookbook.nu/look/4130400-White-s-Hot" size="small" bg_color="#e5b3b9″ window="yes"]Hype this look at Lookbook.nu here[/button]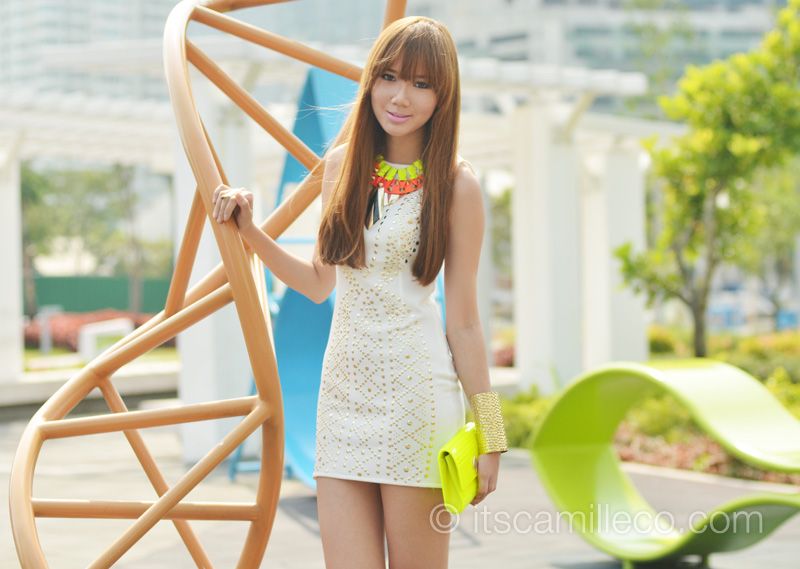 Urban Dressing dress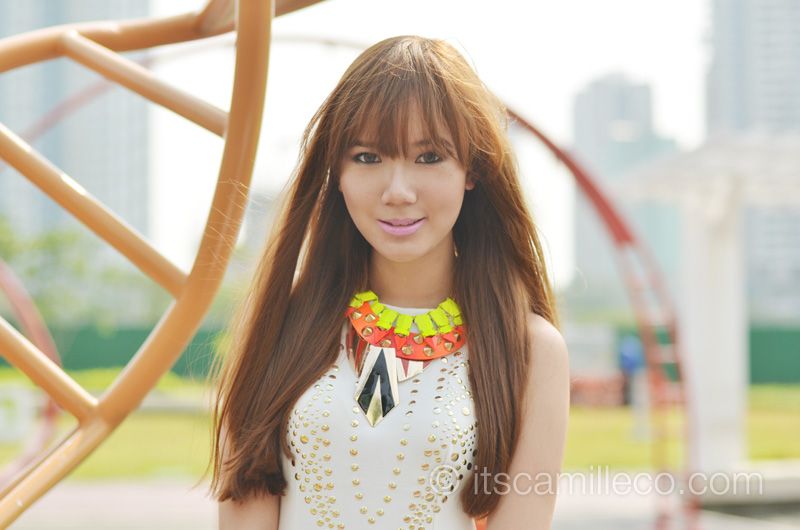 MAC Saint Germain lipstick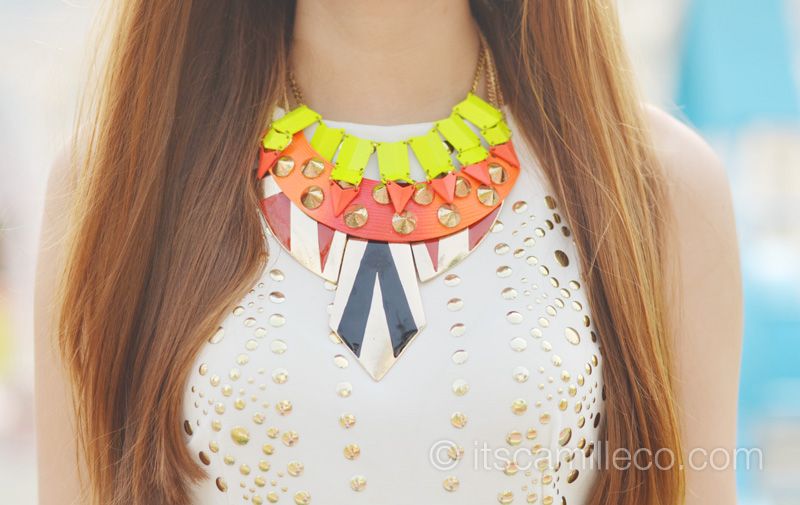 Girls Are Weird neon yellow/orange necklace and studded orange necklace | SM Accessories orange/black/gold necklace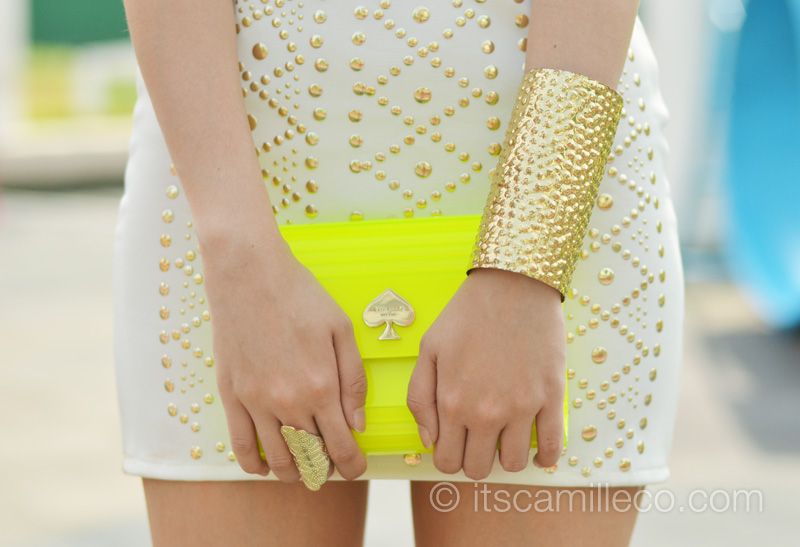 SM Accessories ring | H&M cuff | Kate Spade clutch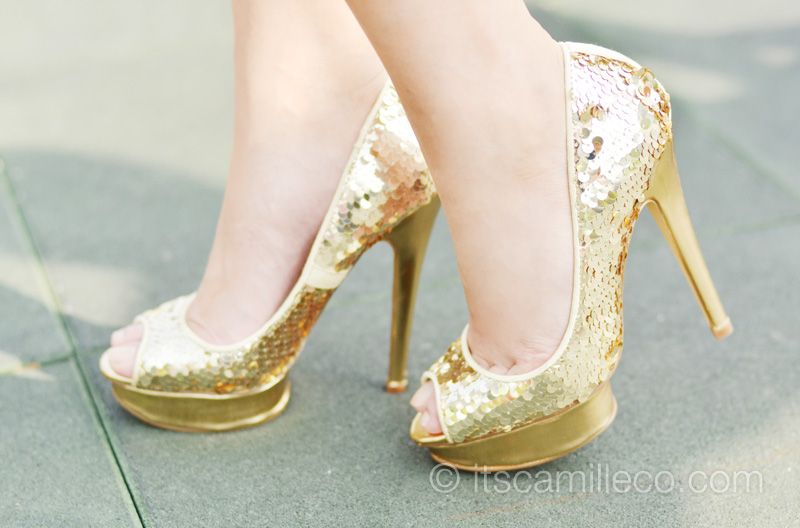 Aldo heels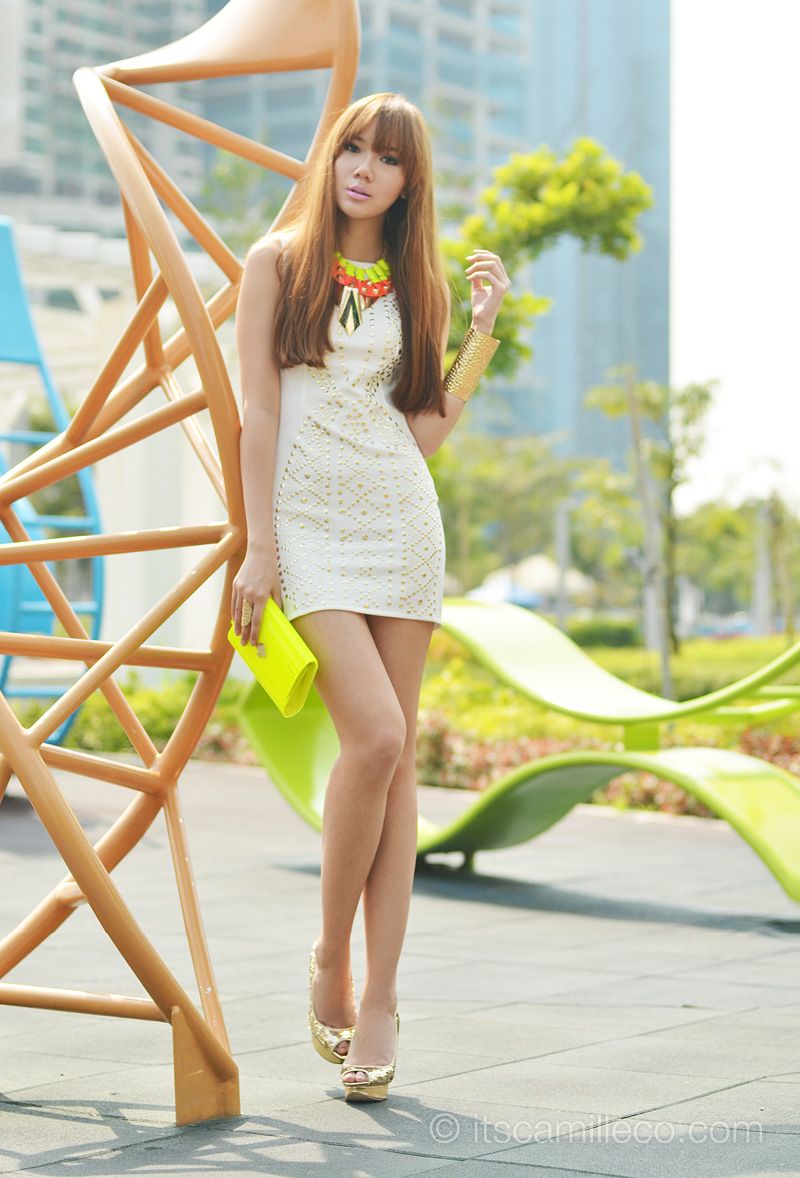 This is my "wait-lang-ang-sakit-na-ng-paa-ko" pose. LOL! Solution?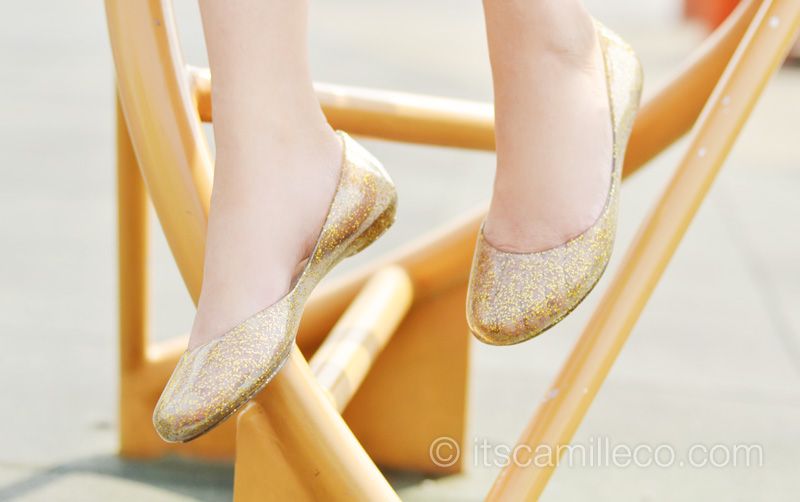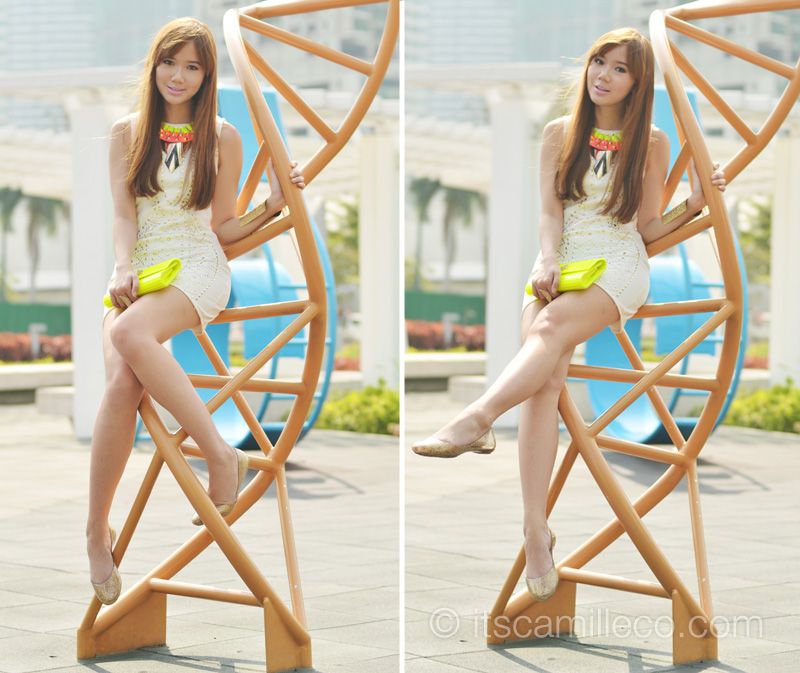 Now that I've said a few words about my outfit, let me get back to what you're really reading this post for–the contest. So having established the "White Hot" theme, make sure your fashion post has a minimum of 2 photos showing one White's Hot styled look. It doesn't have to be on you. You can get a model to wear your styled outfit on your fashion post. Make sure to write a few words about the look you came up with and how it's related to the theme like how I did above. At the end of your post, include the official Facebook Page URL of White's Hot (http://facebook.com/WhitesHotPH). Then, make your blog title: "White's Hot: <insert title>"
Once you've done all these, it's time to submit your entry! Here's how you can do so:
LIKE White's Hot on Facebook.
Upload your White's Hot blog post to the "JOIN" page of the White's Hot application and make sure to fill out all the fields.
Submission period for the entries will run until October 28, 2012. Criteria for judging are as follows: a) Quality of Content – 40%; b) Originality/Creativity – 50%; c) Blog Reach – 10%. Ten bloggers will be chosen as finalists based on the criteria stated above. The final winner will then be selected via public voting from October 29 to November 22, 2012. Whoever wins this contest, you're one lucky person! That's Solenn PLUS PhP 30,000! For more details about the Fashion Face-off Contest, log in to http://facebook.com/WhitesHotPH.