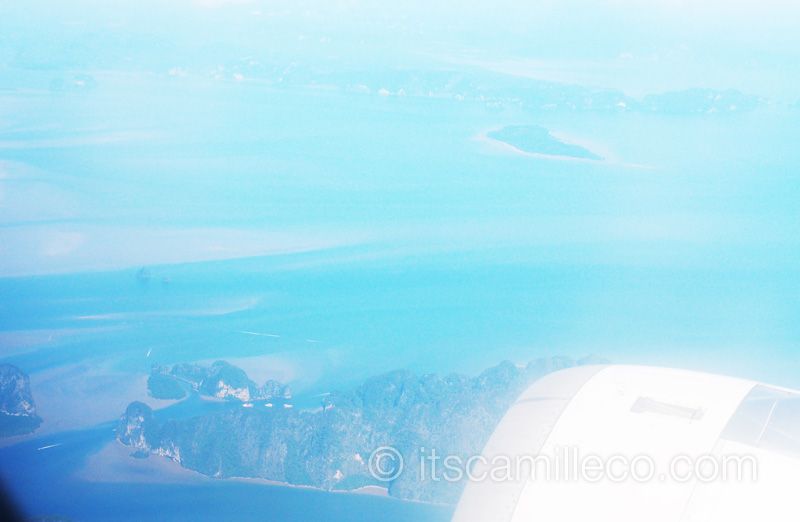 My view from the sky! Before heading back to Manila from Phuket, my friends and I decided to stay in Bangkok for a day and a half. Coming from the beach, all relaxed and rejuvenated, we were definitely ready to take on the metropolitan lifestyle once again.
And here we are! Touchdown, Bangkok! It's been such a long time since I last vacationed in this city. I can barely remember how their airport looked like then.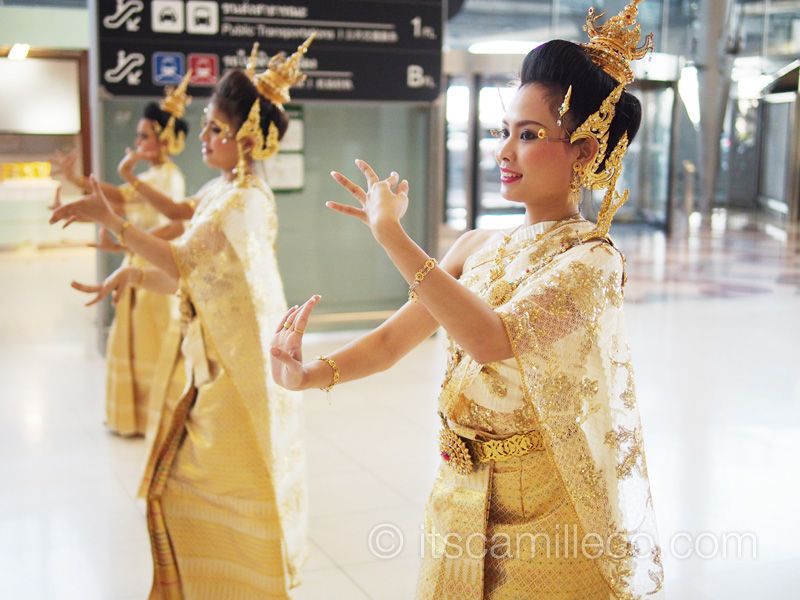 Upon arriving at the airport, tourists were already greeted by lovely smiles and a short performance by these beautiful locals. Of course, instead of paying attention to their dance, I was immediately drawn to their costume! Gotta love gold!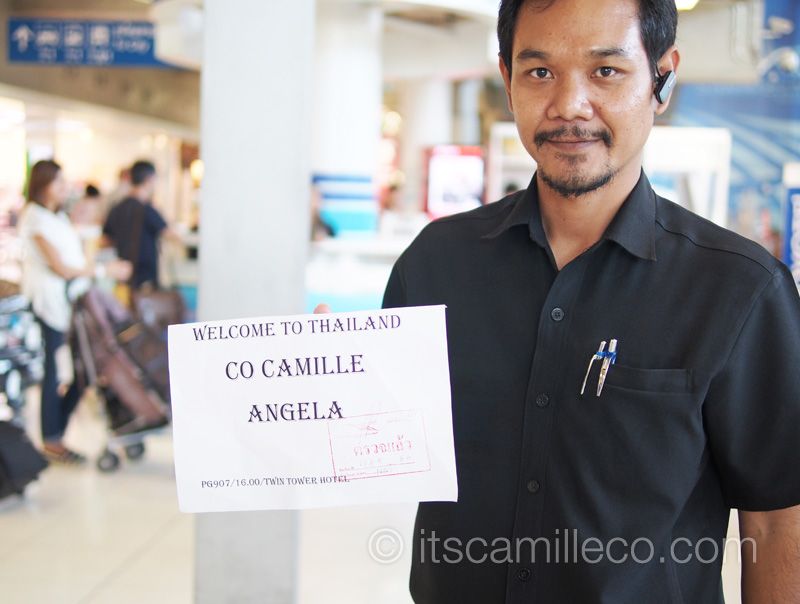 Say hello to our transfer driver, thoughtfully arranged by Ticketport. Since we're all girls with heavy baggage (literally, not figuratively), this was definitely helpful. Ticketport is such a breeze to talk to! Thank you for organizing our travel needs, Ticketport!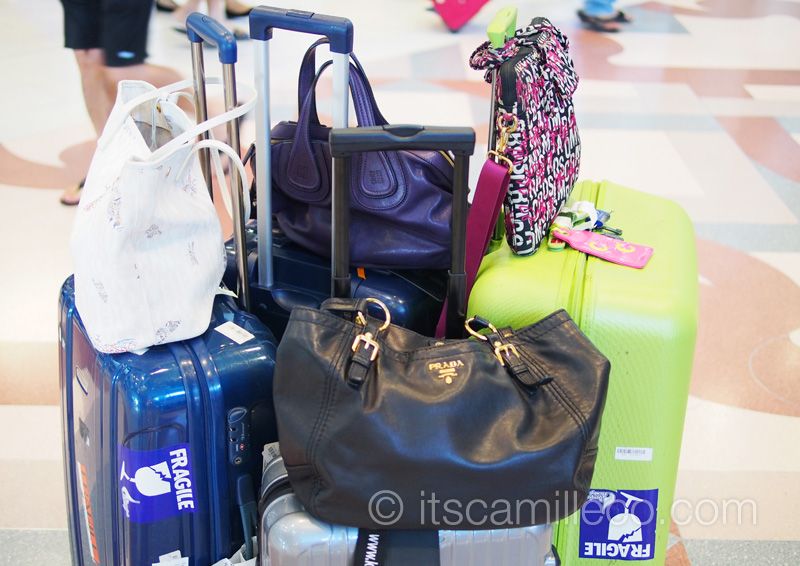 Can you guess which of these are mine? The Givenchy bag, Marc by Marc Jacobs laptop bag and that GIANT bright green luggage from Delsey are mine. Don't be fooled. That giant luggage is actually the lightest luggage of all! It's the reason why I love it so much! I'm sure you all already know how much I value baggage weight and space whenever I travel. This one is huge but it's still much lighter than a medium-sized luggage. As if this bag isn't winner enough, it screams "GREEEEN!!!! I'M HERE!!!!" so it's so easy to spot my luggage on the conveyor belt too. To people like me who like to travel a lot, you should really consider buying bags in unique colors rather than the common ones. Not only will your bag be faster to spot, but there will also be less chances of other people grabbing your luggage by mistake. Don't forget to attach an equally unique (and lightweight) bag tag too! Special thanks to Tonic for sending me my neon pink "C.C." bag tag! :)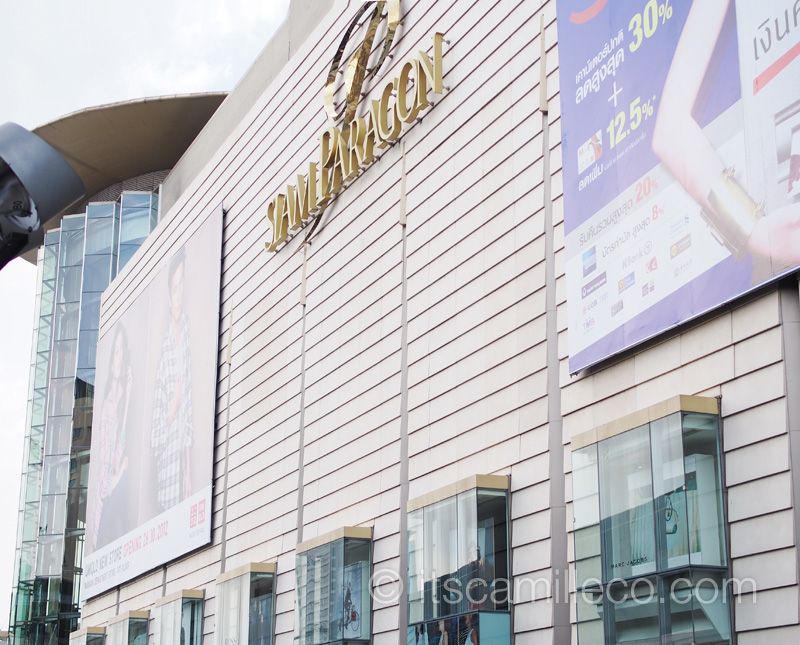 So, what do 3 style bloggers do with only 1 full day in Bangkok? No surprise here! We went straight to Siam Paragon to shop!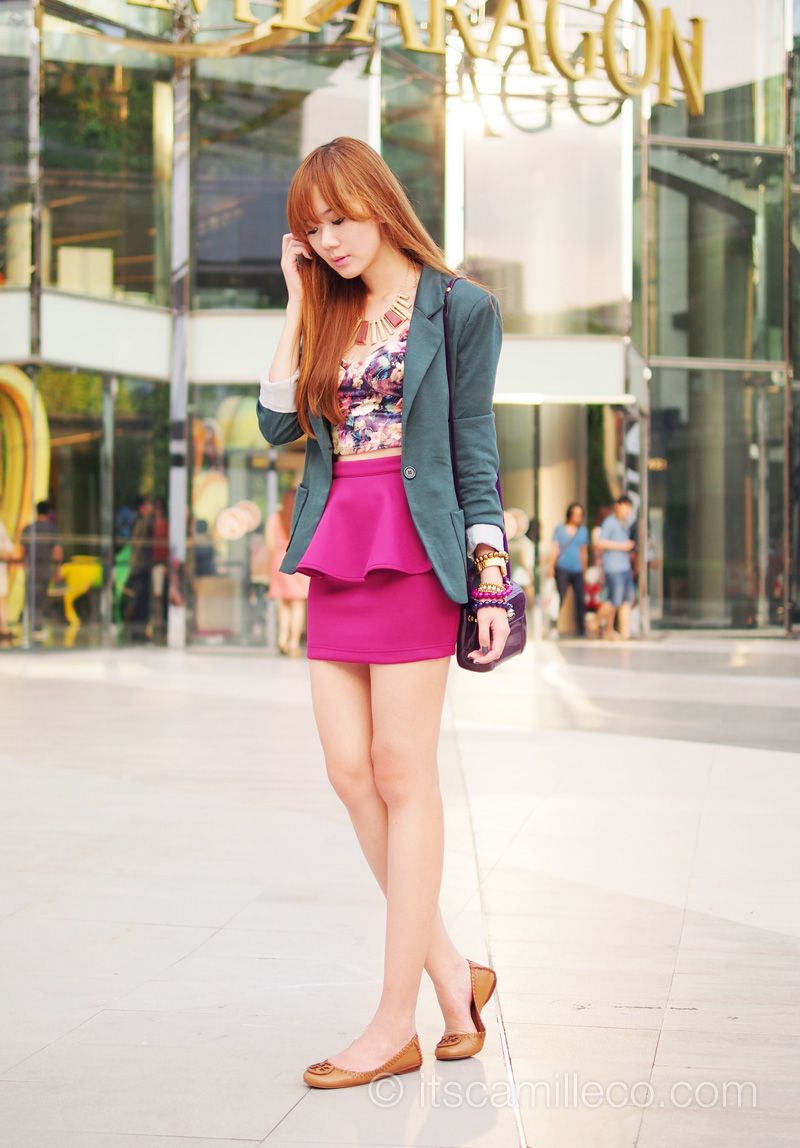 And take outfit shots too! Can't take the fashion blogger out of the girl!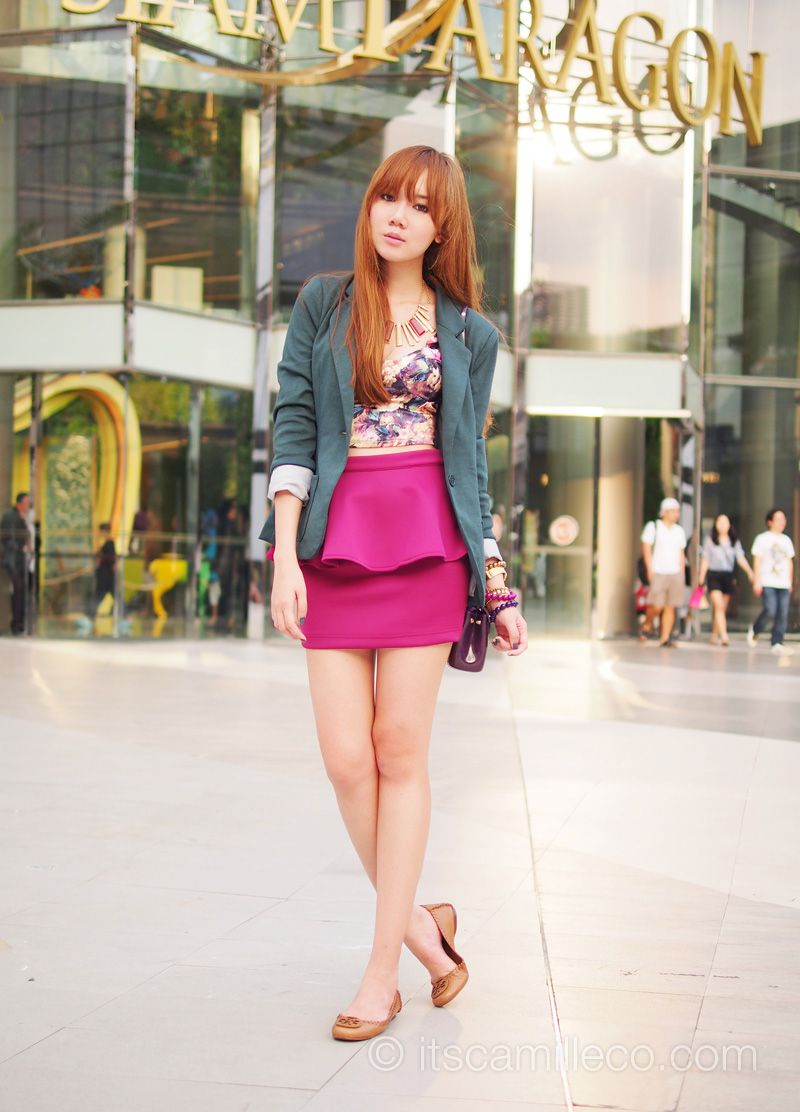 Since we'll be walking around all day, heels were definitely not an option. Add to that, a heavy bag as well. Instead of bringing my huge Givenchy bag around the city, I opted to bring my trusty jelly bag from Furla.
MUST.SAVE.ENERGY.FOR.SHOPPING.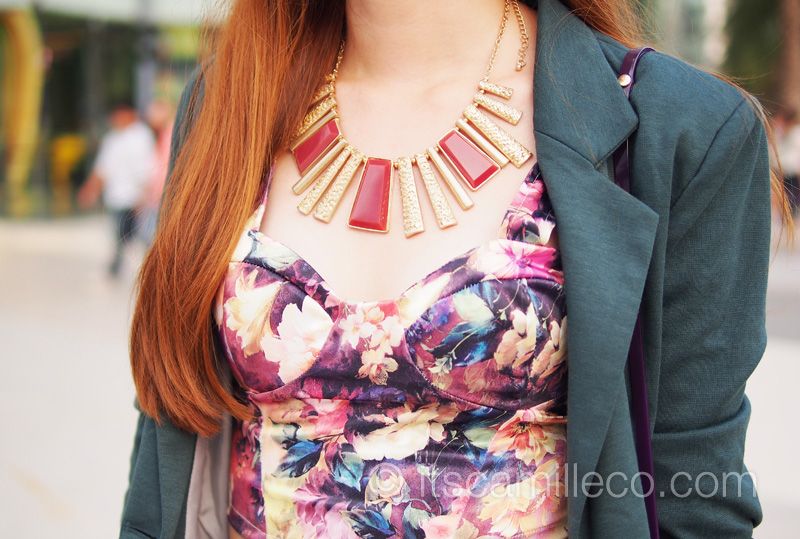 SM Accessories necklace | Apartment 8 floral top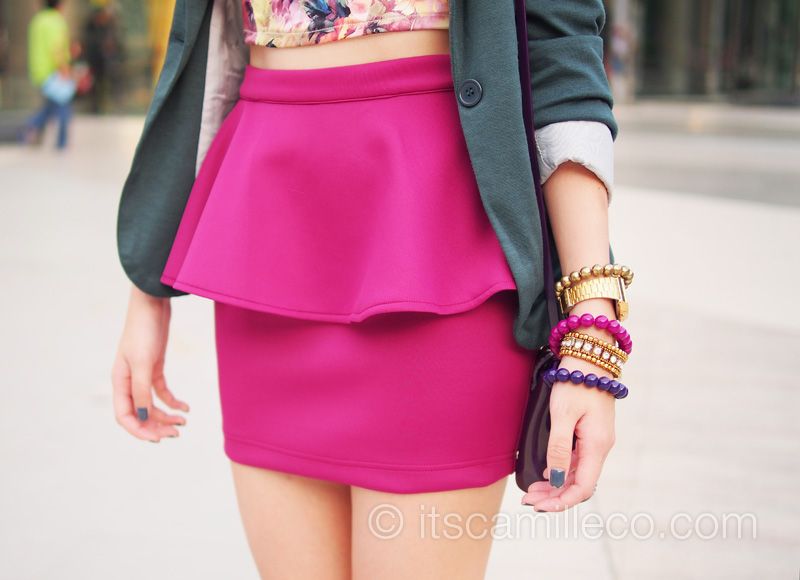 Apartment 8 peplum skirt  | Nail Spa Lounge By Ellabell gel nails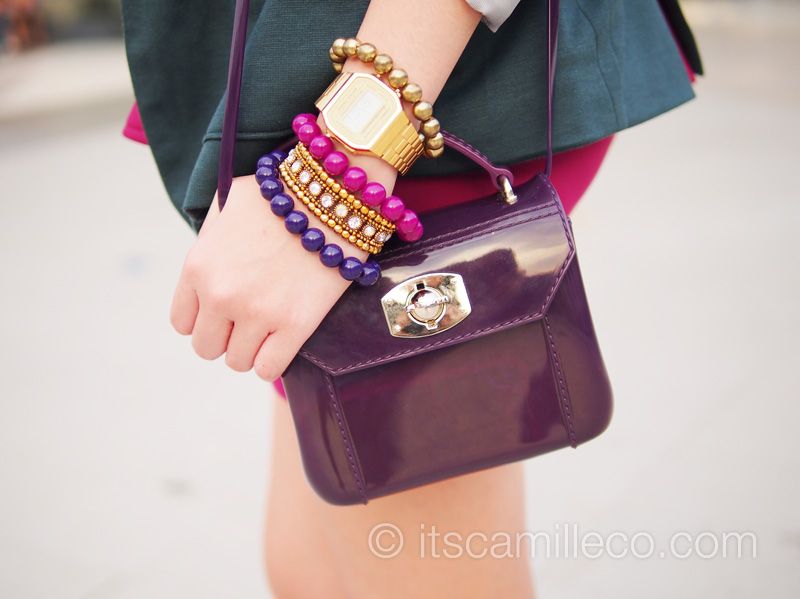 Watch Factory Casio watch | Furla bag | Mia Casa  gold bracelet | New Look beaded bracelets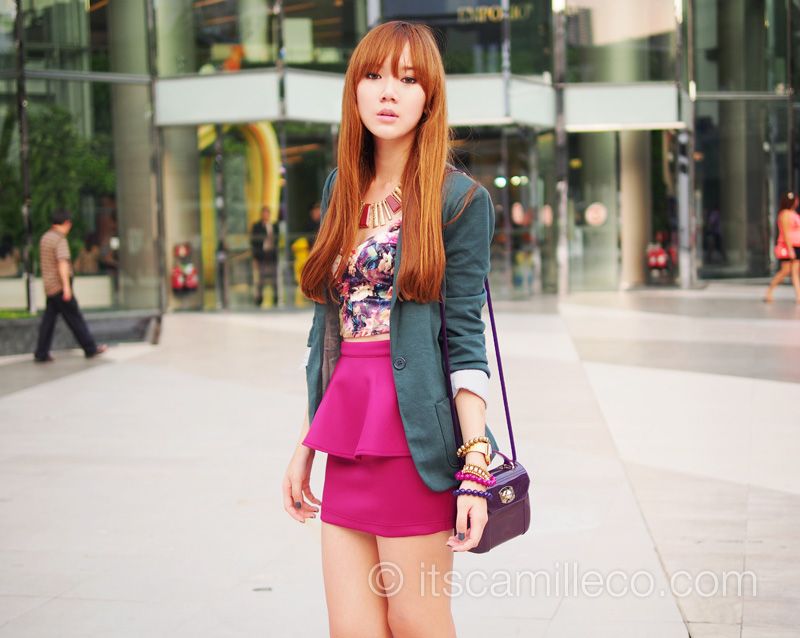 Cotton On blazer | Tory Burch flats
[button link="http://lookbook.nu/look/4226737-A-Day-In-Bangkok" size="small" bg_color="#e5b3b9″ window="yes"]Hype this look at Lookbook.nu here[/button]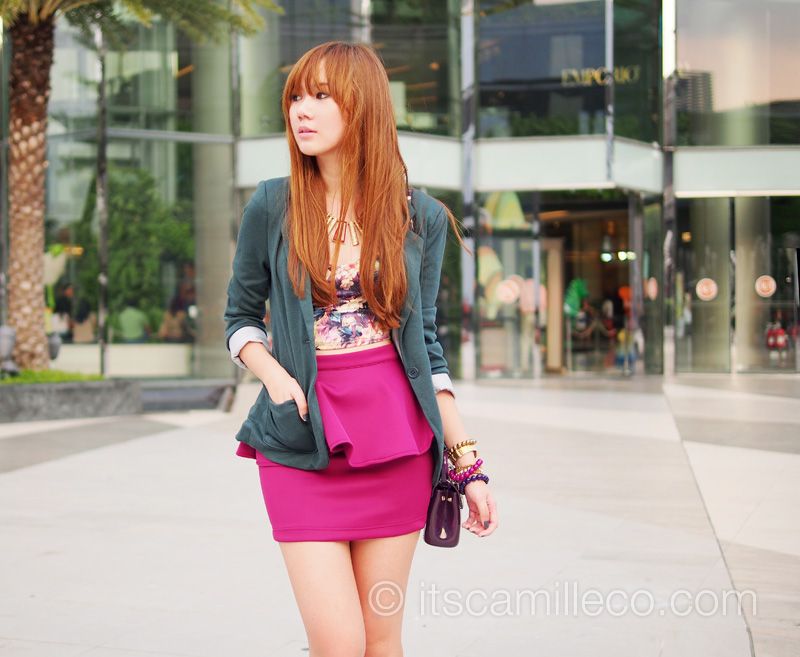 Whenever I travel abroad, even if it's to a tropical country like Thailand, I almost always bring a blazer with me. Sure, the corset and peplum skirt are already good enough for Thailand's hot weather but I don't want to freeze to death whenever I enter an air-conditioned establishment. Plus, you'll never know when you'll need to cover up and switch from casual to smart casual (minus the midriff showing of course LOL).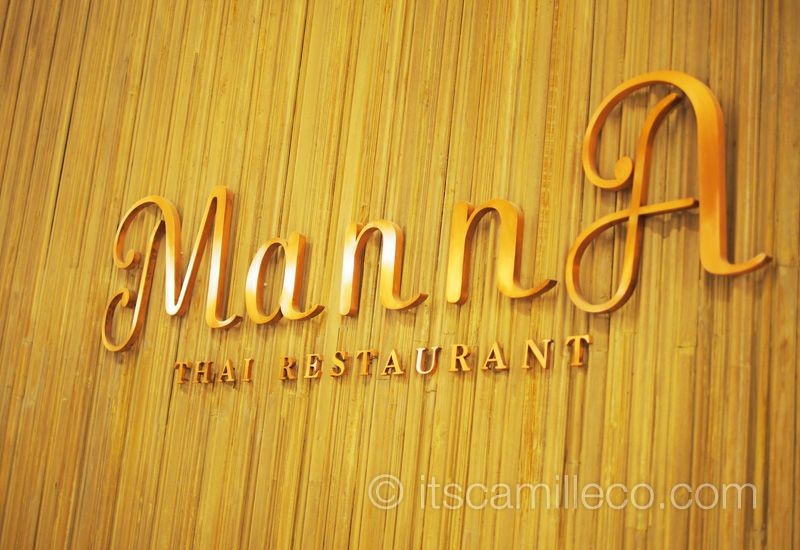 To my loyal readers who are expecting another travel post, I'm so sorry! I was really in vacation mode so I didn't snap a lot of photos during our trip (as you can probably already tell). It's been such a long time since Laureen, Kryz and I got together again like this so the less distractions, the better! But like the true foodie that I am, I managed to at least take photos of our yummy meal from Manna. :)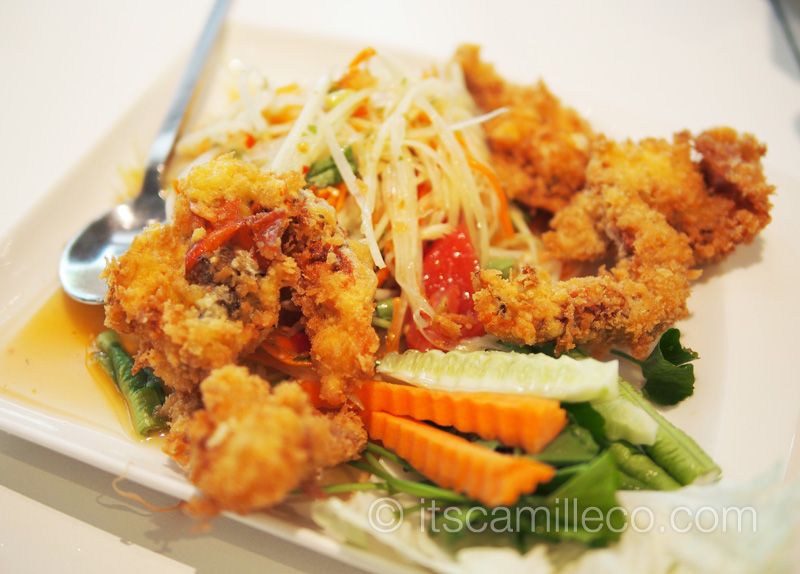 Soft shell crab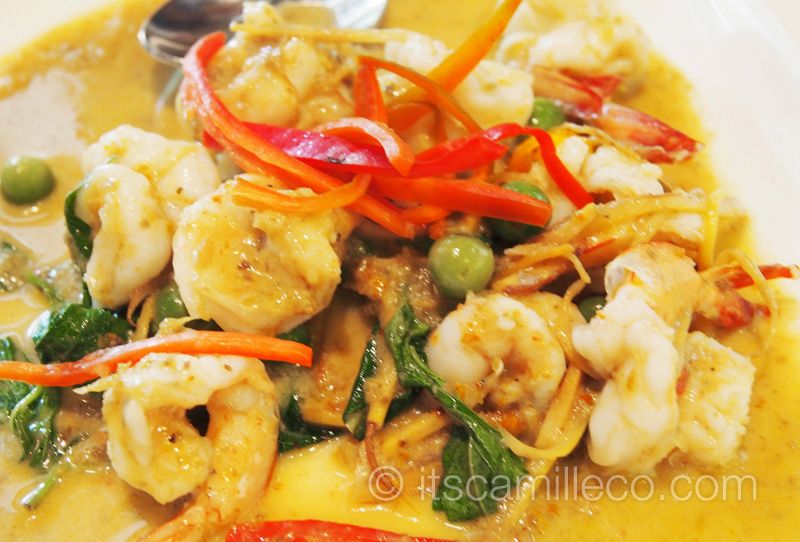 Shrimp curry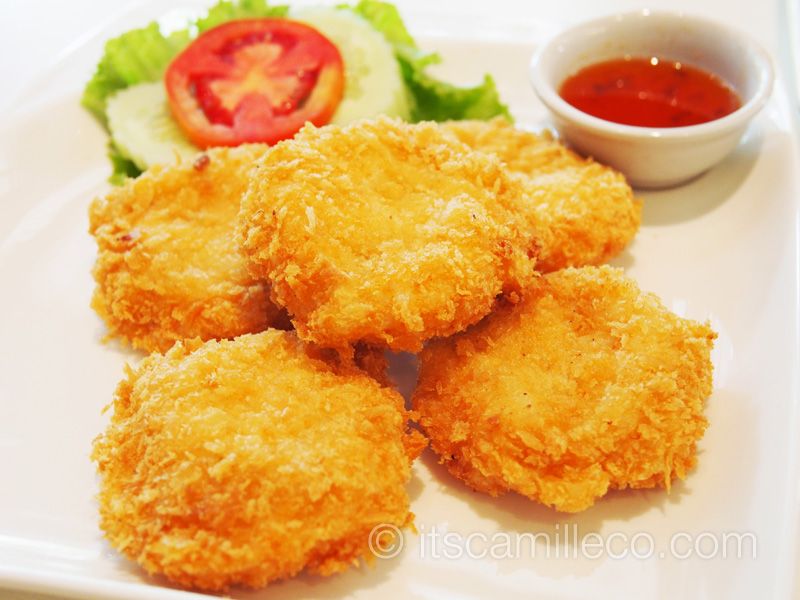 Prawn cakes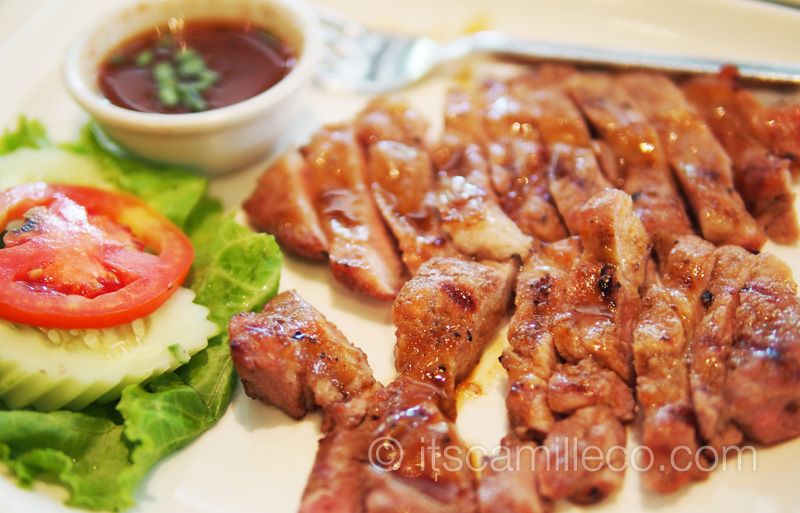 Beef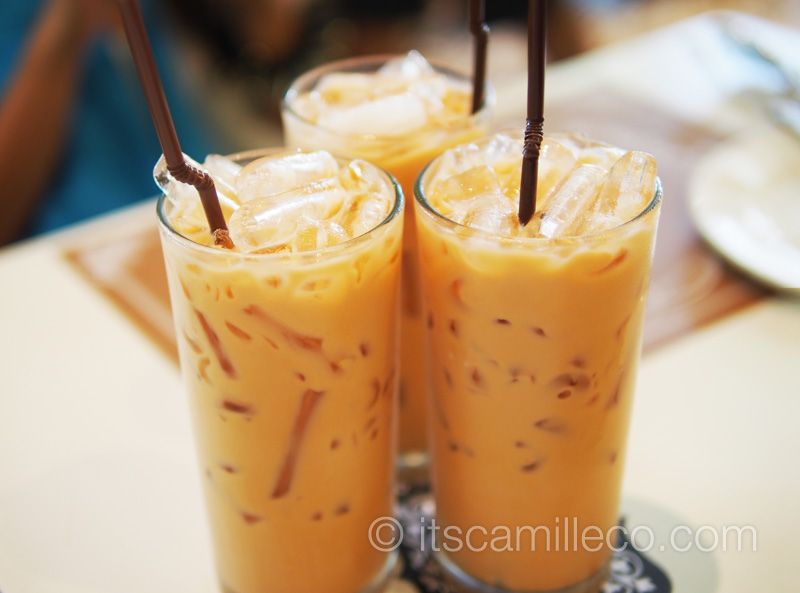 And of course, Thai milk tea! No trip to Thailand will ever be complete without getting a milk tea drink or two.
Again, I regret not taking more photos for you but I promise, the next trip I take, a travel post will definitely be in the works. Maybe a Gangnam Style video made with love in Thailand by the 3 of us will make up for it? Haha!
We definitely made the most out of are trip, didn't we? 3 sillies in a foreign country…RIOT!