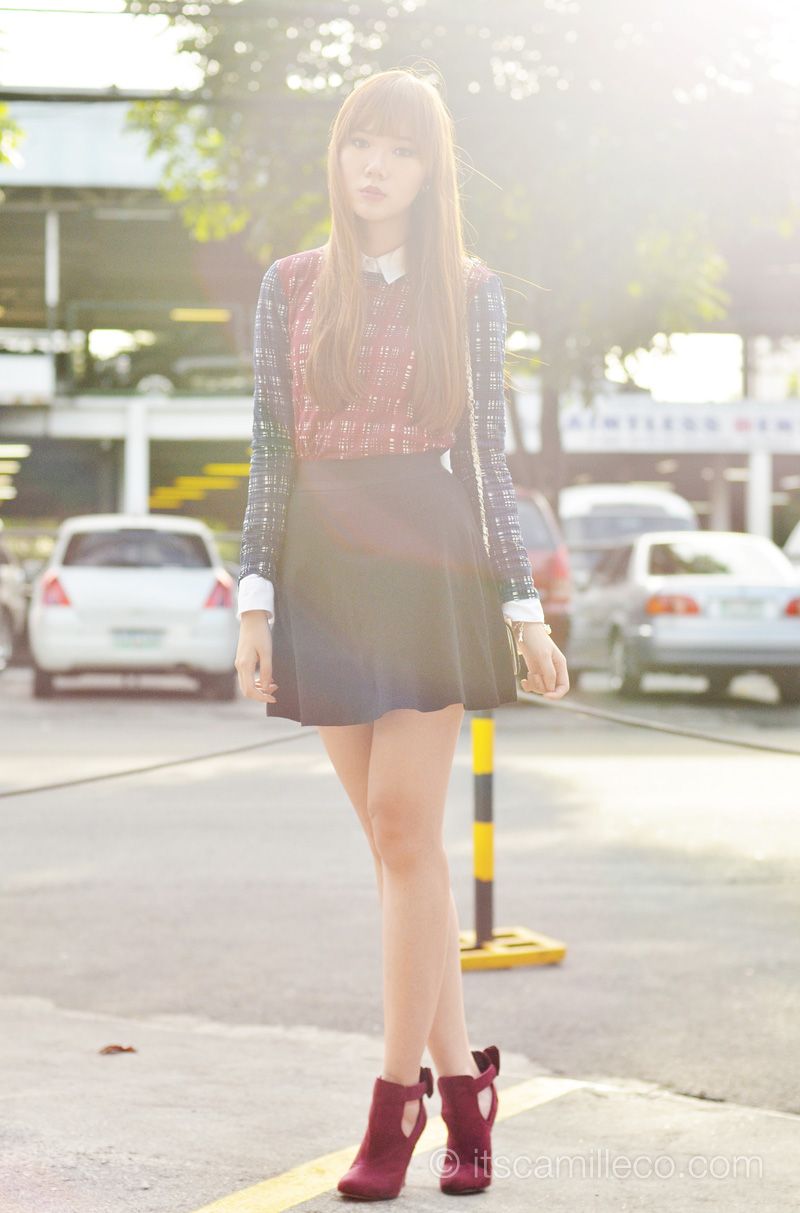 I'm so addicted to anything burgundy and olive green lately–not that there's anything in olive green here but I just thought I'd throw it out there as well. LOL. Anyway, it must be because the fall/winter season trends is starting to get to me. Lately, I'm getting more and more attracted to anything and everything burgundy and olive green. You clever WGSN you. (For those who don't know, WGSN is a well-known and trusted trend forecaster.)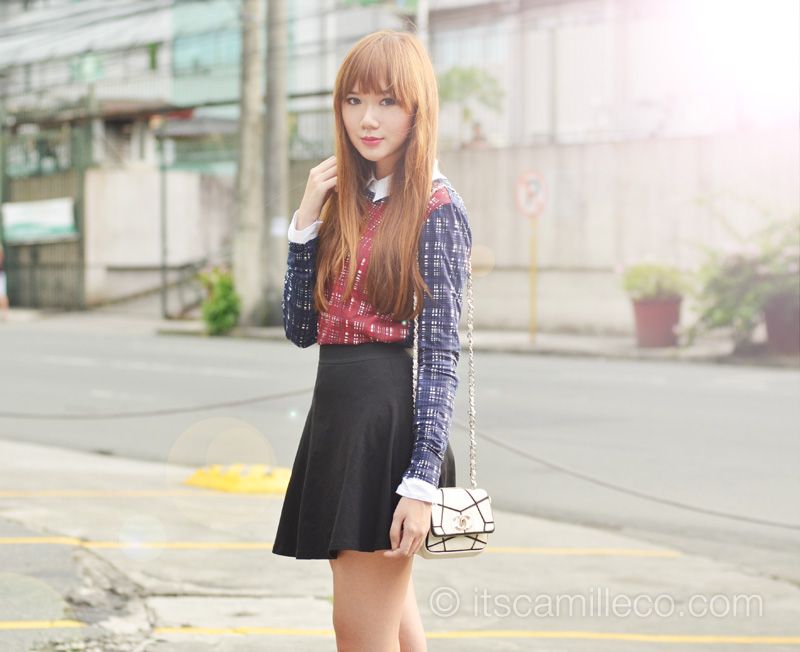 To me, burgundy screams romance and sophistication. This wasn't always the case though. If you showed me burgundy 10 years ago, I would've probably told you, "yuck! You oldie…" (Insert disappointed face with judging eyes here). But look at me now, burgundy top and shoes? Oh how my taste has evolved!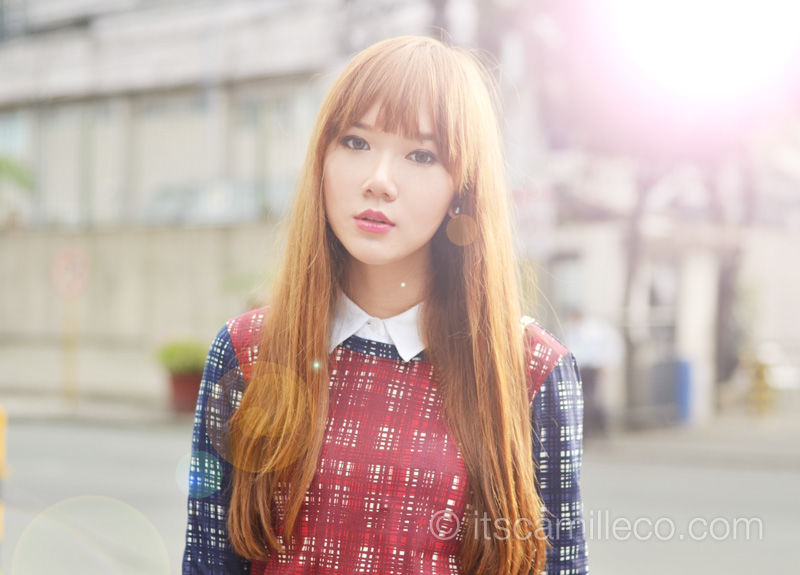 Topshop buttondown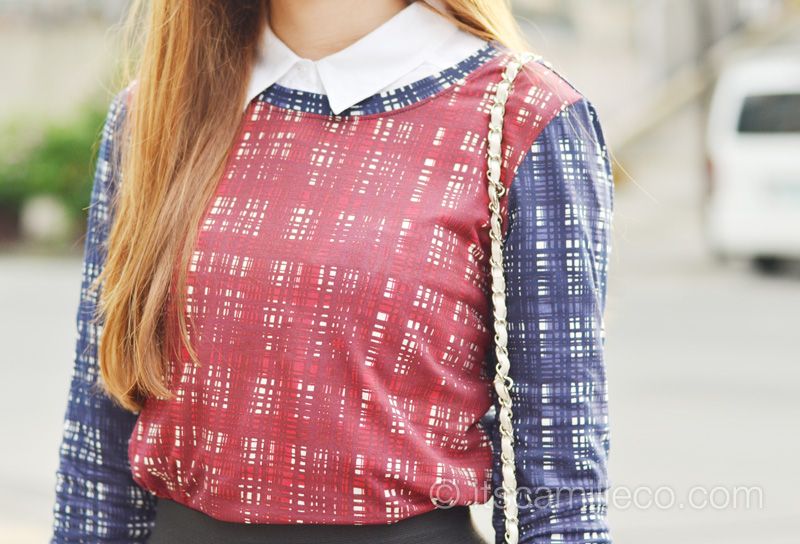 Tory Burch plaid shirt
Don't you just love how Tory Burch reinvented this plaid print? I love the mix of burgundy, red, navy and royal blue. It actually came with a pair of leggings in the same pattern but I'm saving that for later. I felt like dressing up all preppy and girly this day so I wore a collared shirt underneath my top and got my skater skirt on. Quite cute, yes?
Thomas Sabo charm bracelet | Chanel bag | Miss Selfridge skirt

As for my accessories, it's all about the quality and not the quantity again this time. I adore my charm bracelet from Thomas Sabo. It's always so time consuming selecting which charms to get but I just can't help it. The little girl in me still gets all giddy and excited each time I visit the store. It's like I'm at a candy store choosing between gummy worms or gummy bears. Haha! Of course, I went for classic pearls again–pearl with locked heart and key, pearl with the Eiffel Tower, pearl with wings and pearl with ribbon. I can't wait to fill this up with more! Since Christmas is just around the corner, don't you think this is a great Christmas gift idea? Buy your special someone a bracelet! Then for every special occasion, you can fill it up with charms to commemorate each one. SWEEEEEEET!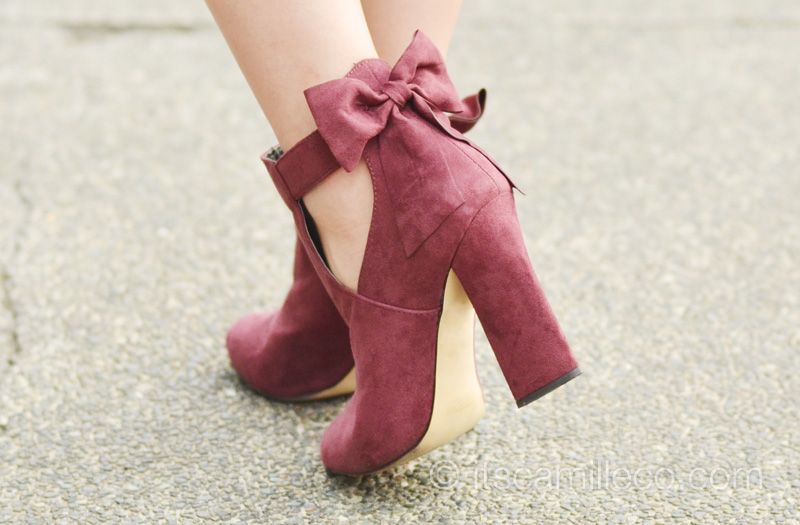 Call It Spring shoes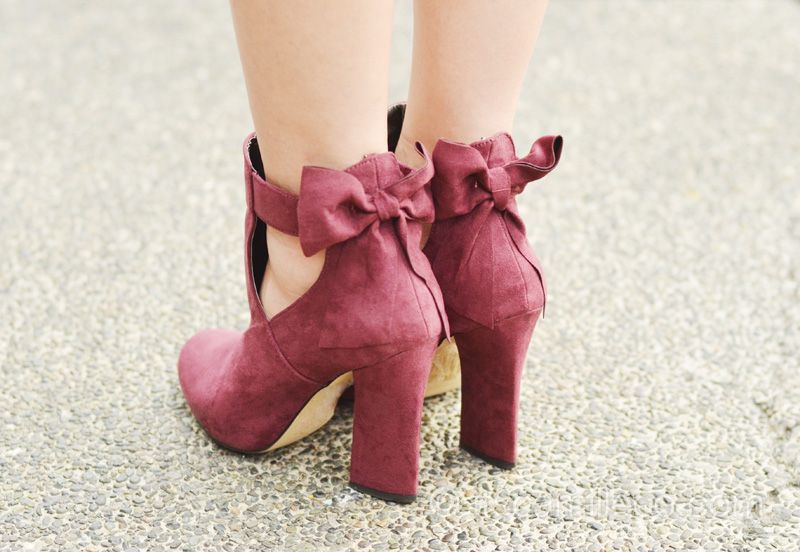 INTRODUCING THE MOST ADORABLE BOOTIES IN THE WORLD! I did a mini shriek again when I saw these at Call It Spring. Look at those cute little bows? A-DO-RABLE!!!!!!! These booties were clearly made for me! They're perfect for everyday use as well–not so high and quite comfortable too.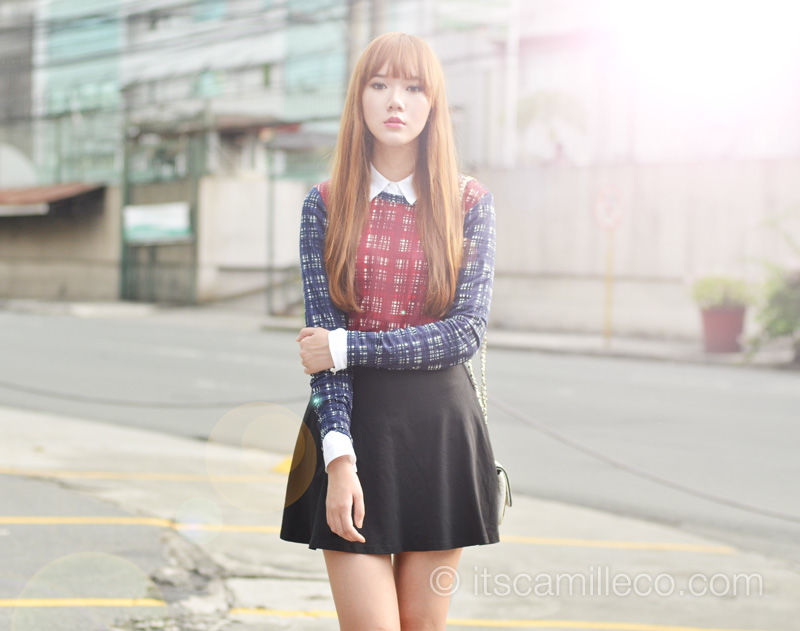 [button link="http://lookbook.nu/look/4301097-Burgundy" bg_color="#e5b3b9″ window="yes"]Hype this look at Lookbook.nu here[/button]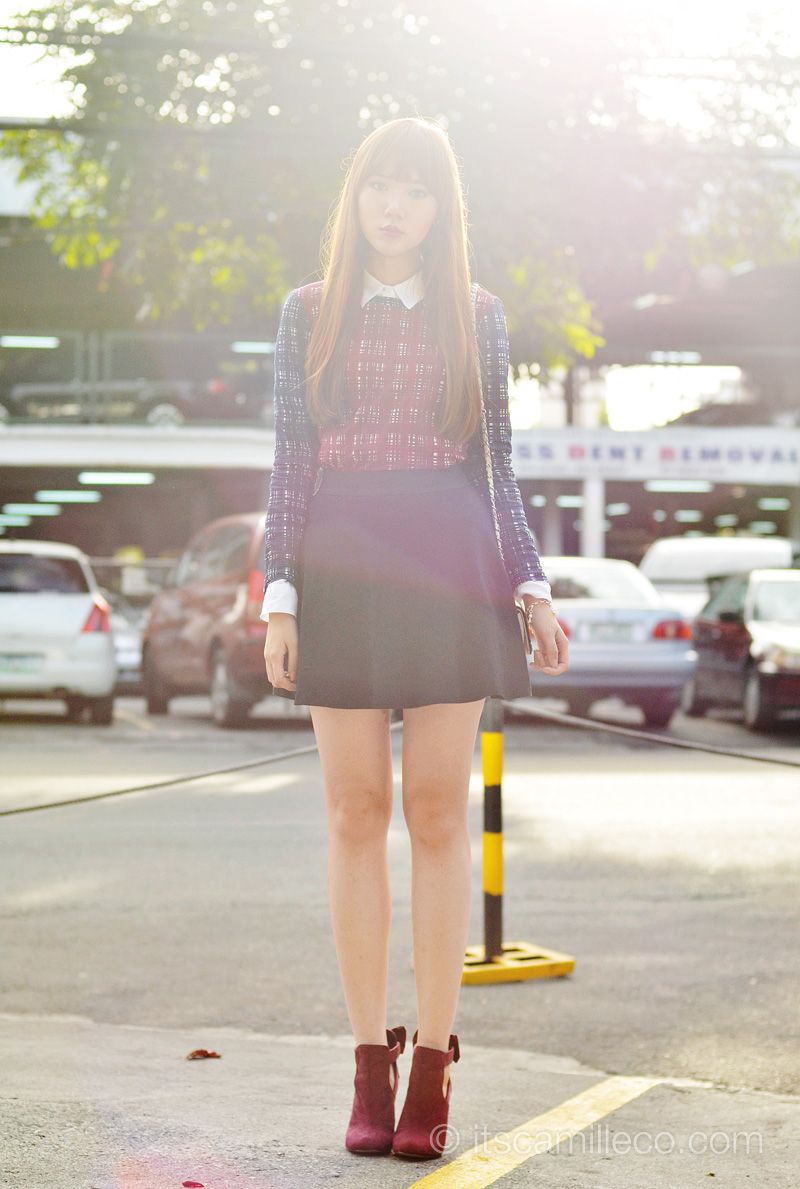 Still can't get over my boots. :)