If you watch "Keeping Up With The Kardashians" and its many spinoffs (I know you do, don't deny it haha!), I'm sure the word "Dash" rings a bell. It's the store the 3 Kardashian sisters own and run. I actually got to visit a Dash store in SoHo last summer and liked a number of brands they offer. Correct me if I'm wrong, but from what I observed, the Kardashian sisters don't really design their own clothes for Dash. It's just a boutique that sells a variety of celebrity labels and more so if you want your Kardashian fashion fix, you may want to check out Dorothy Perkins instead. Want to know why?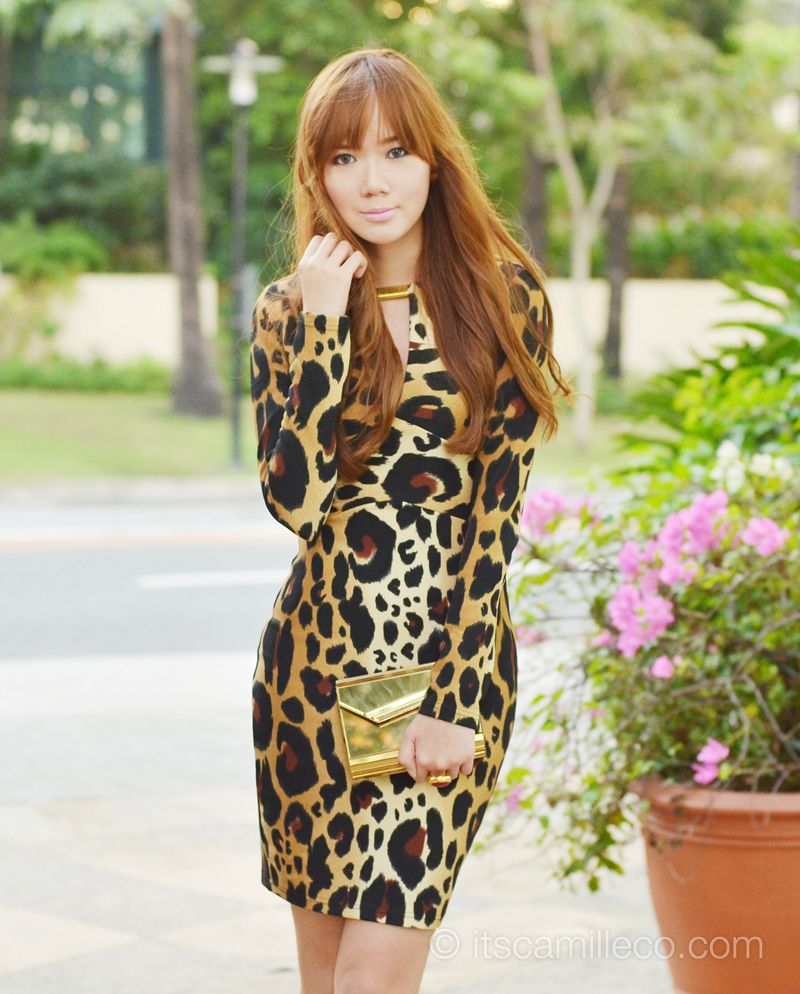 This is why! This ferociously sexy leopard print dress is from Dorothy Perkin's recent collaboration with Kourtney, Kim and Khloe called the Kardashian Kollection. To be honest I did not see this coming AT ALL! I mean I never really pegged Dorothy Perkins as the sexy Kardashian type but lookey! Doesn't this dress look so Kardashian AND Dorothy Perkins at the same time? Actually, when I saw the collection in person a day before the launch, I was quite impressed. All the clothes are so sophisticated and tastefully sexy. Kudos to the design team!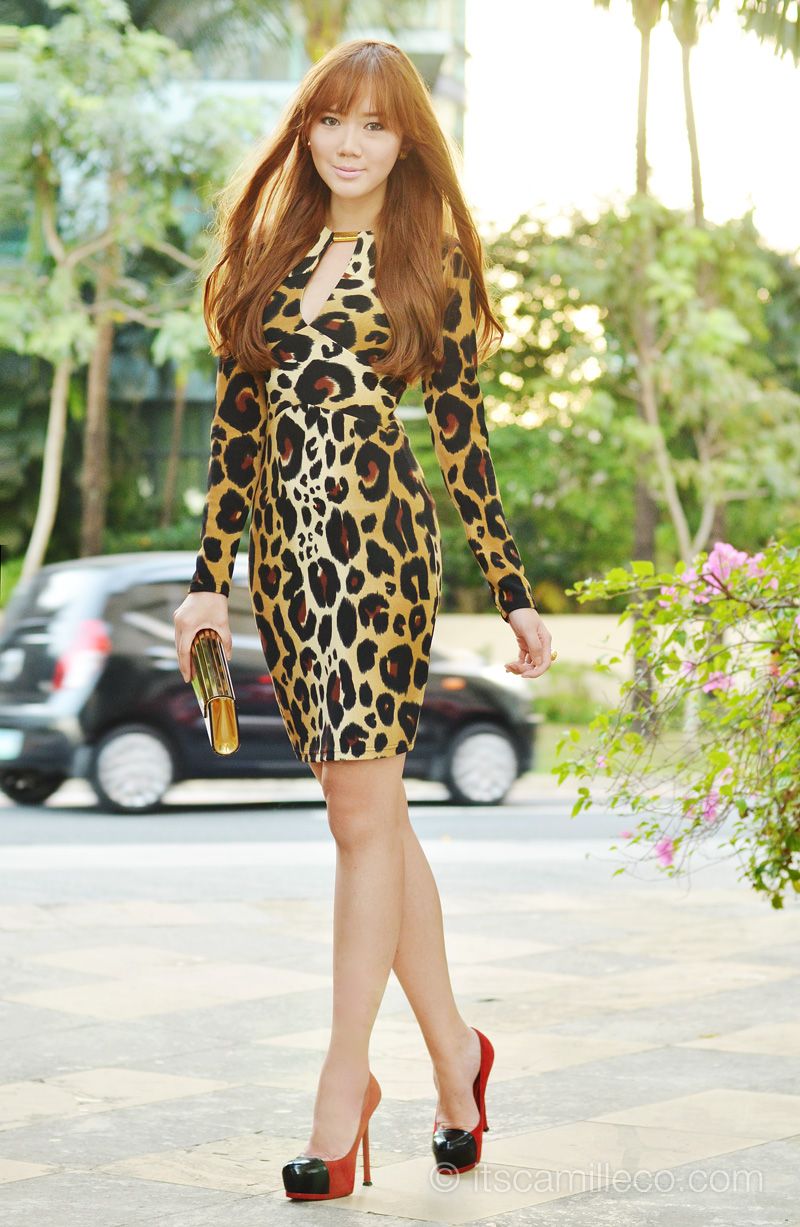 I ended up selecting this to wear for the Kardashian Kollection launch. It's actually also available in plain black (which was my first choice), but then I thought, why not try something new for a change. I usually stay away from sexy dresses in even sexier prints but I'm glad I tried this. Time to unleash my inner beast haha!!!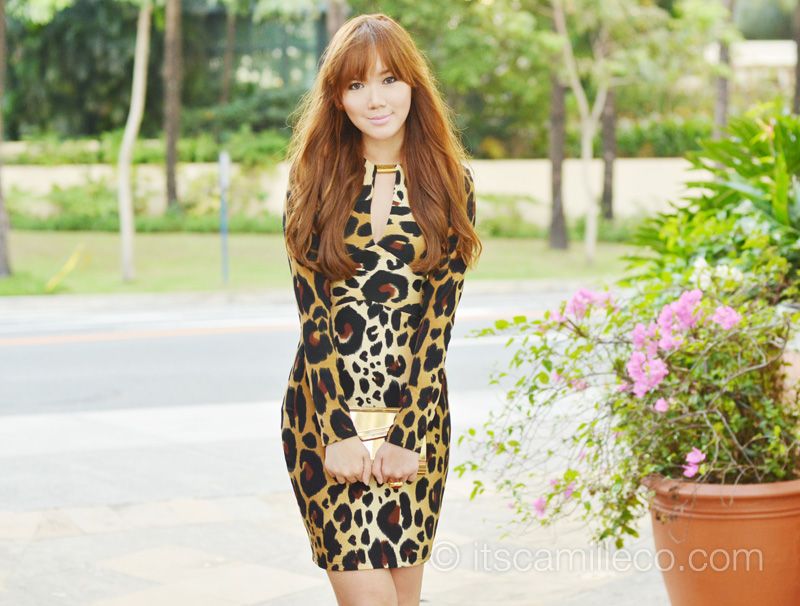 Since there's a peek-a-boo on the center to show my non-existent cleavage, I did my "Life Is A Beach" miracle pose again. LOOK, IT REALLY WORKS! It looks like I have an actual cleavage haha! But seriously speaking, this is my favorite part of the dress.  I love the little gold bar above it.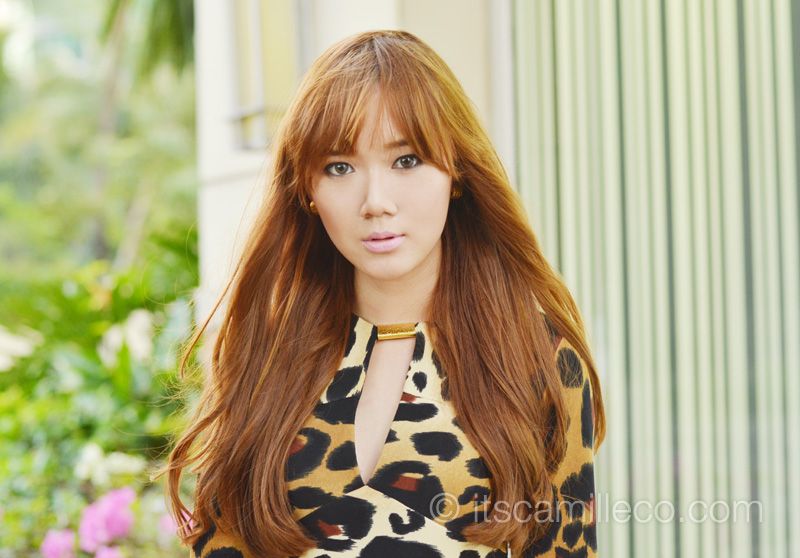 Most of the pieces from the Kardashian Kollection for Dorothy Perkins are like this–sexy and figure-flattering in simple silhouettes and fabulous fabrics. Aside from this, there were quite a lot of pieces that stood out for me so I suggest you check the collection out. The collection has leather leggings, printed blazers, sequined numbers, mesh tops and metallic clutch bags just to name a few. They're available only at Dorothy Perkins, Rockwell and Mall of Asia.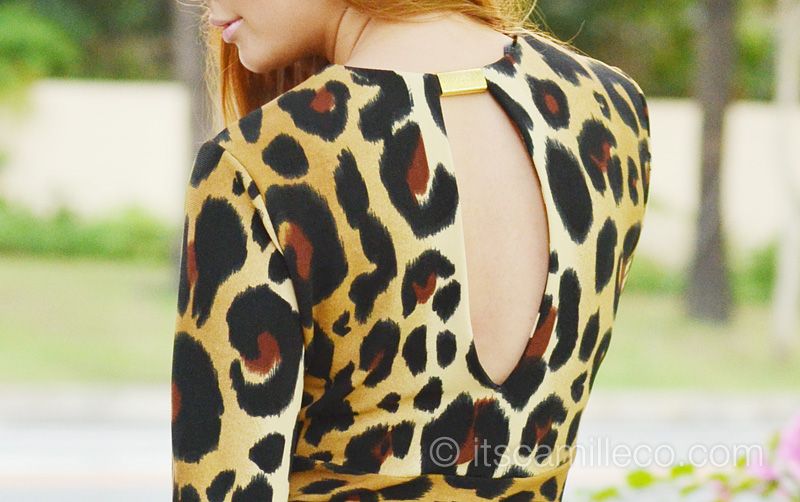 [button link="http://lookbook.nu/look/4307561″ size="small" bg_color="#e5b3b9″ window="yes"]Hype this look at Lookbook.nu [/button]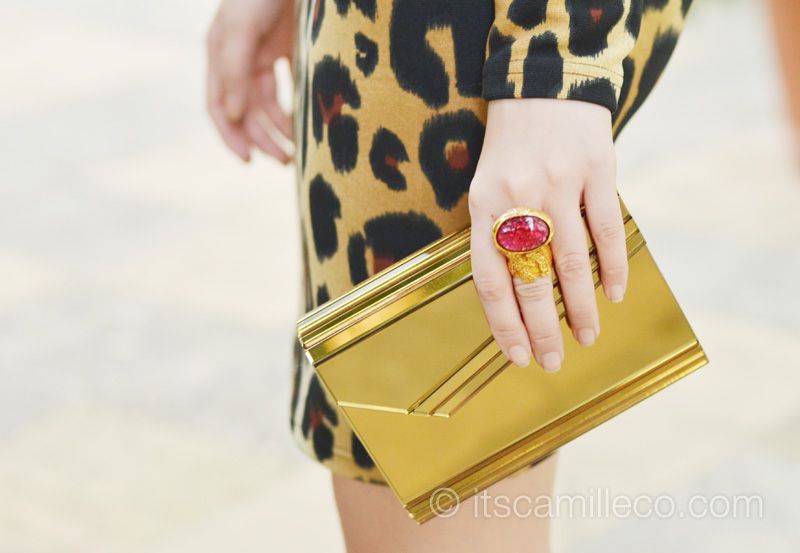 YSL ring | Jimmy Choo bag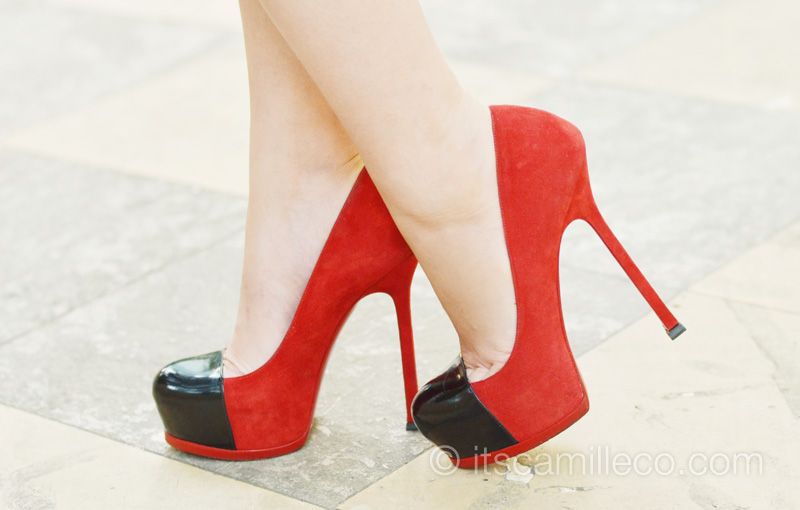 YSL shoes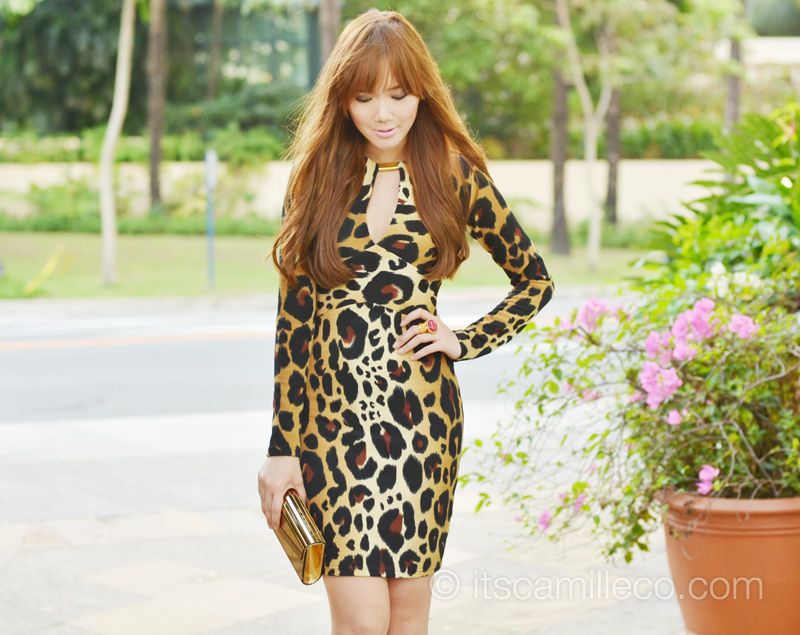 Dorothy Perkins x Kardashian Kollection dress