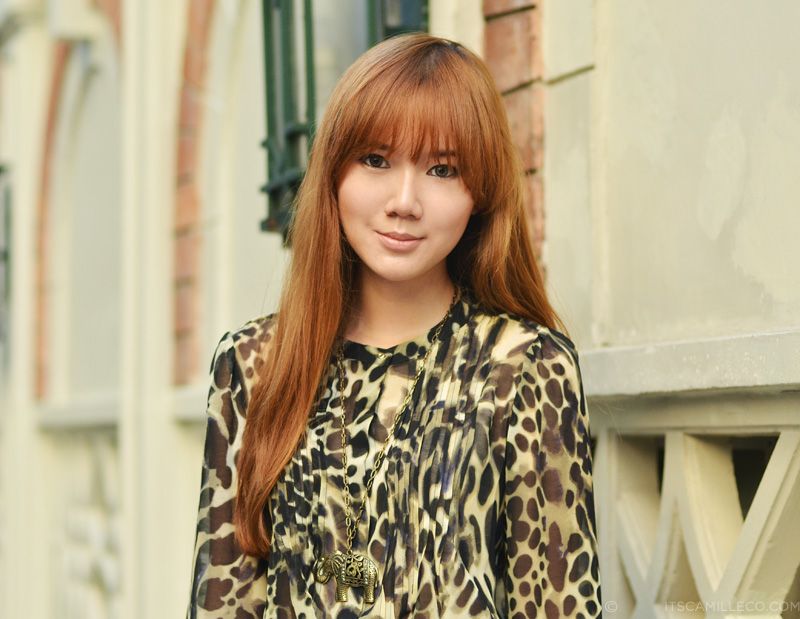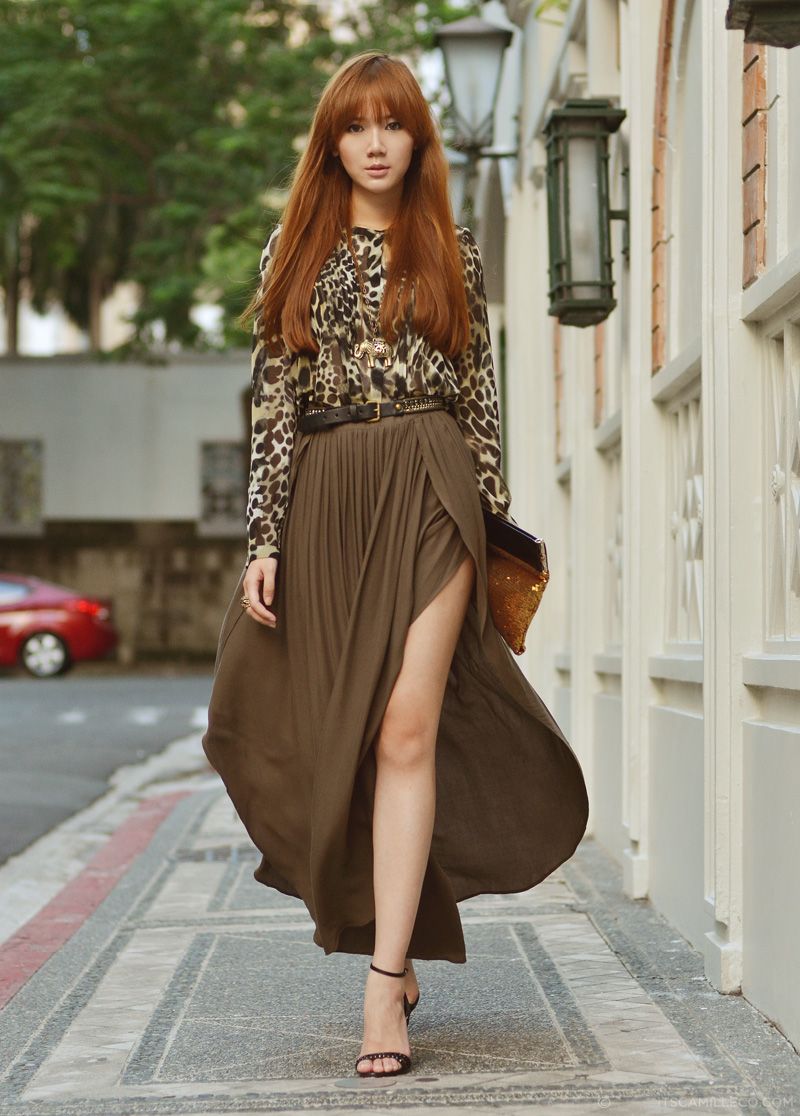 One slit isn't enough, I need two! :) You can't see it here but if you look at the rest of my photos, you'll see that there are slits on both sides of my skirt. Well actually, they're not really slits. They just look like slits because of the way my skirt was made. The front and back are separate from each other with just a little overlapping on the sides. I love the result! I look like I'm gliding because of the way my skirt moves whenever I walk. Mango, you outdid yourself once again.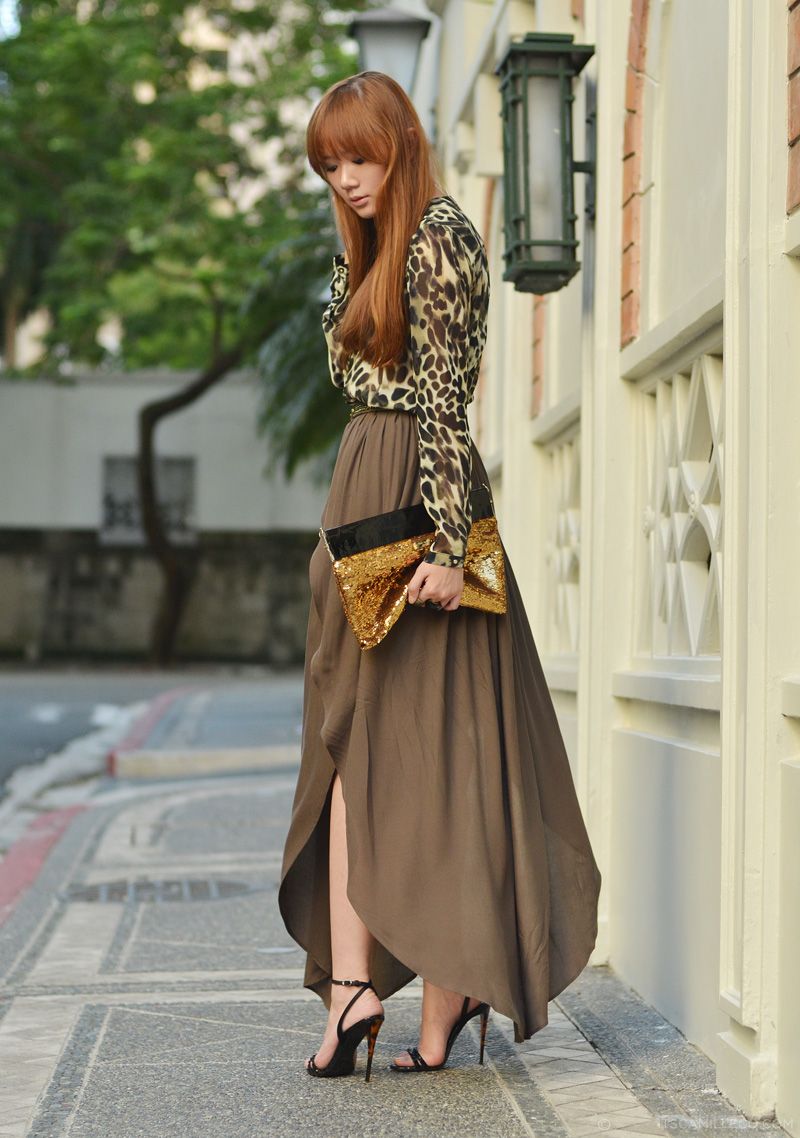 Before 2012 ended, military green was definitely one of my favorite colors of the season (along with burgundy). It's just so sophisticated and timeless. It's never an eyesore and always so natural and pleasant to look at. With such an earthy color, it's easy to see how it blends in so well with other colors inspired by nature–prints included.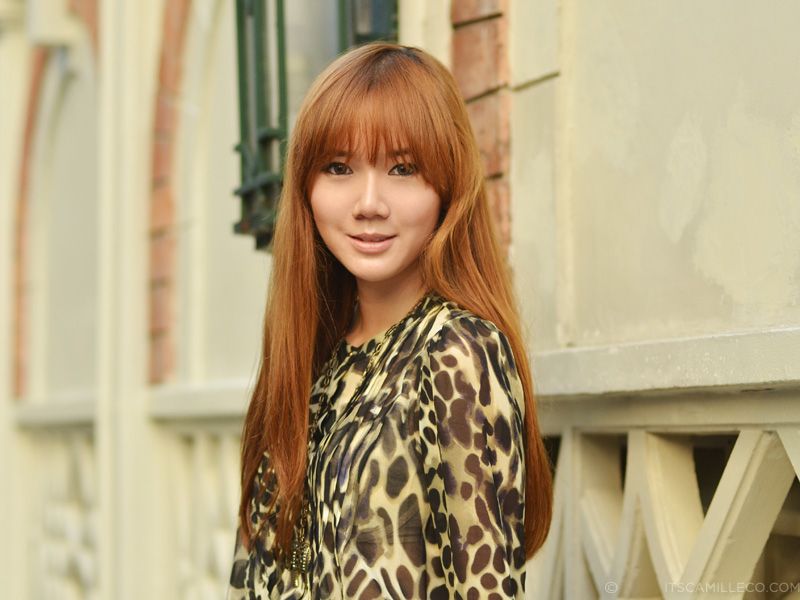 And because I'm working with this palette, I went for neutral shades for my makeup as well. Ahhh, how fun it really is to be a girl. It's always a different story–the makeup, the hair, the clothes. (Which reminds me, for those who are wondering, no, this isn't my new hair color. This is still my old one.)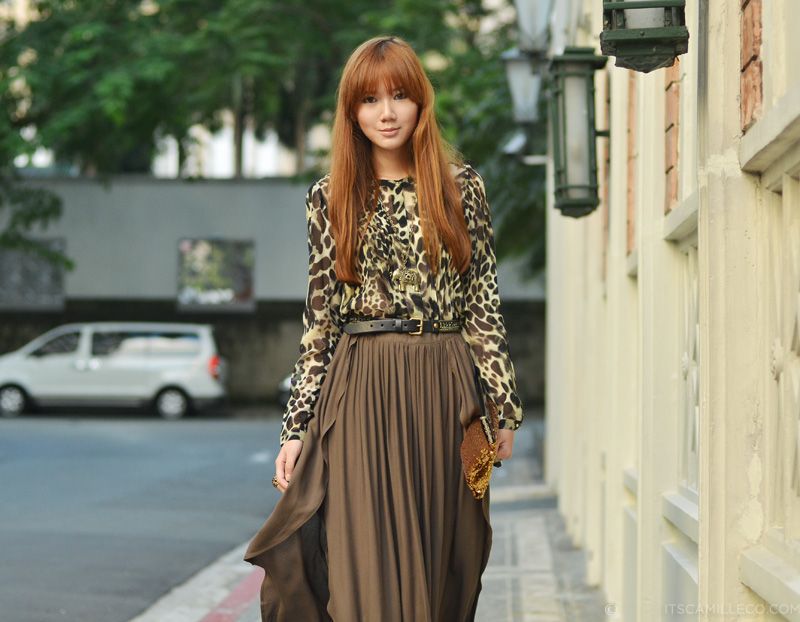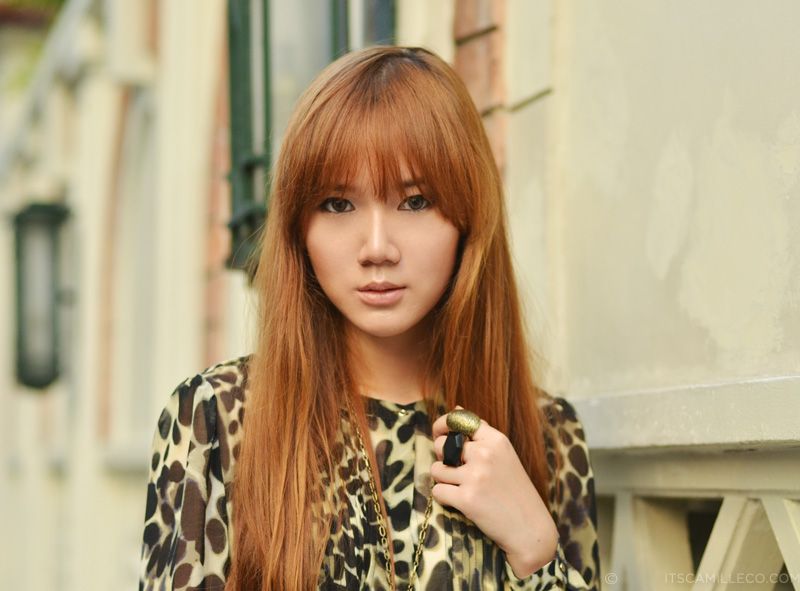 MAC lipstick (available at SM Mall Of Asia)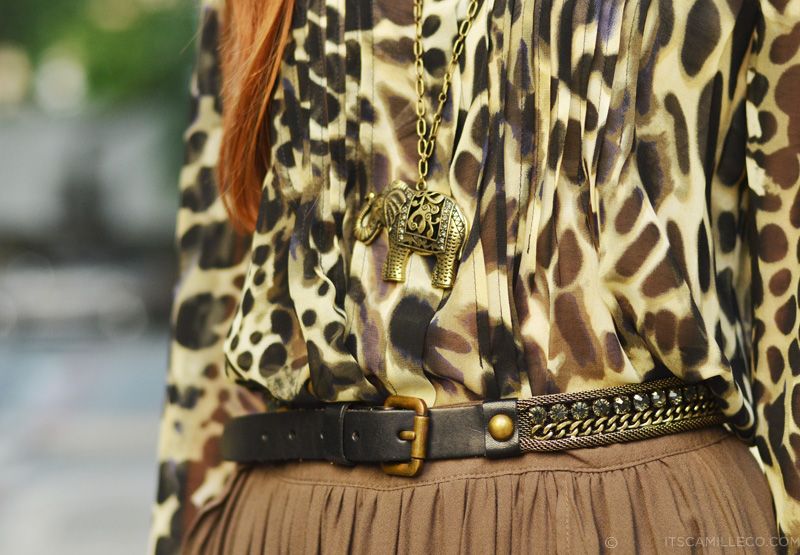 Mango top, necklace and belt (available at SM Mall Of Asia)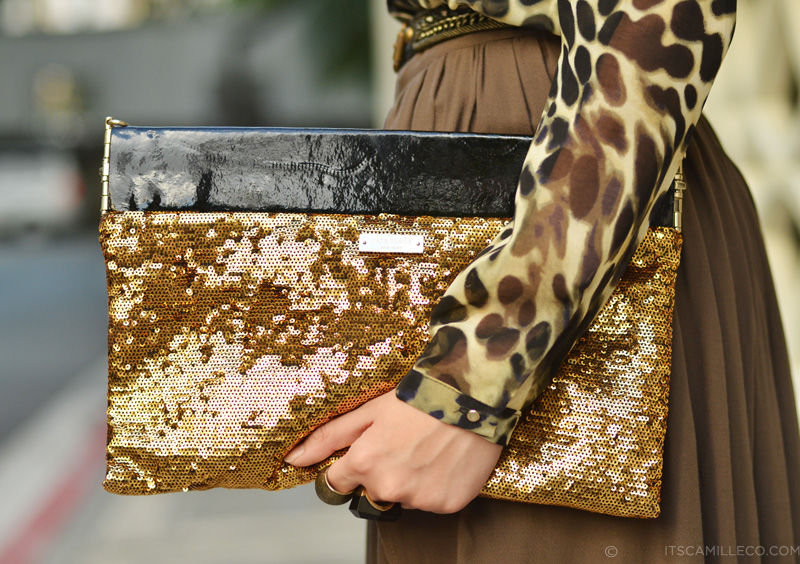 Mango rings (available at SM Mall Of Asia) | Kate Spade clutch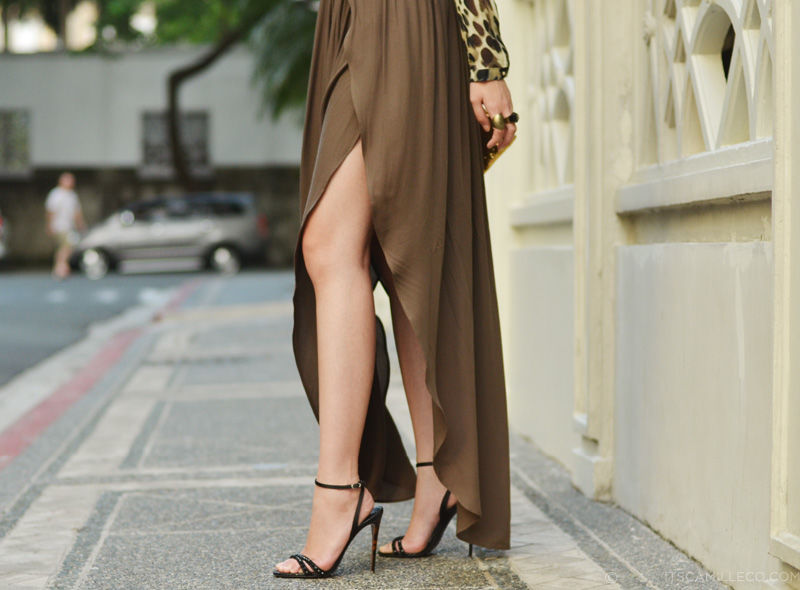 Mango skirt (available at SM Mall of Asia)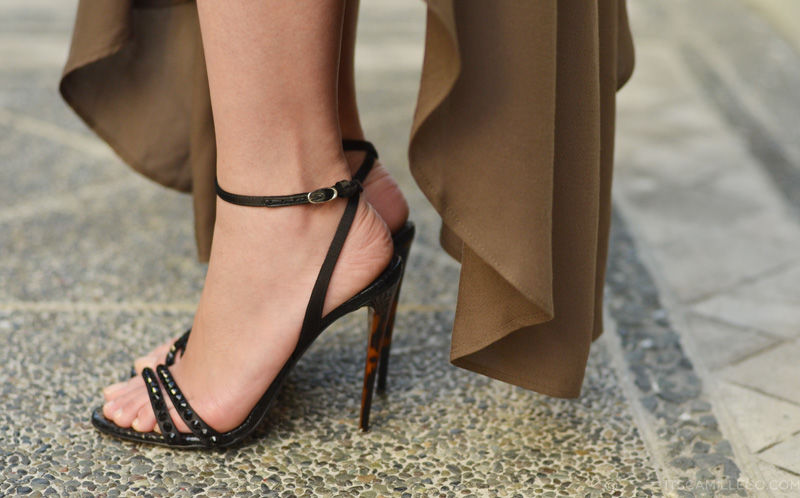 Giuseppe Zanotti heels
[button link="http://lookbook.nu/look/4421335-Double-Slit" size="small" bg_color="#e5b3b9″ window="yes"]Hype this look at Lookbook.nu[/button]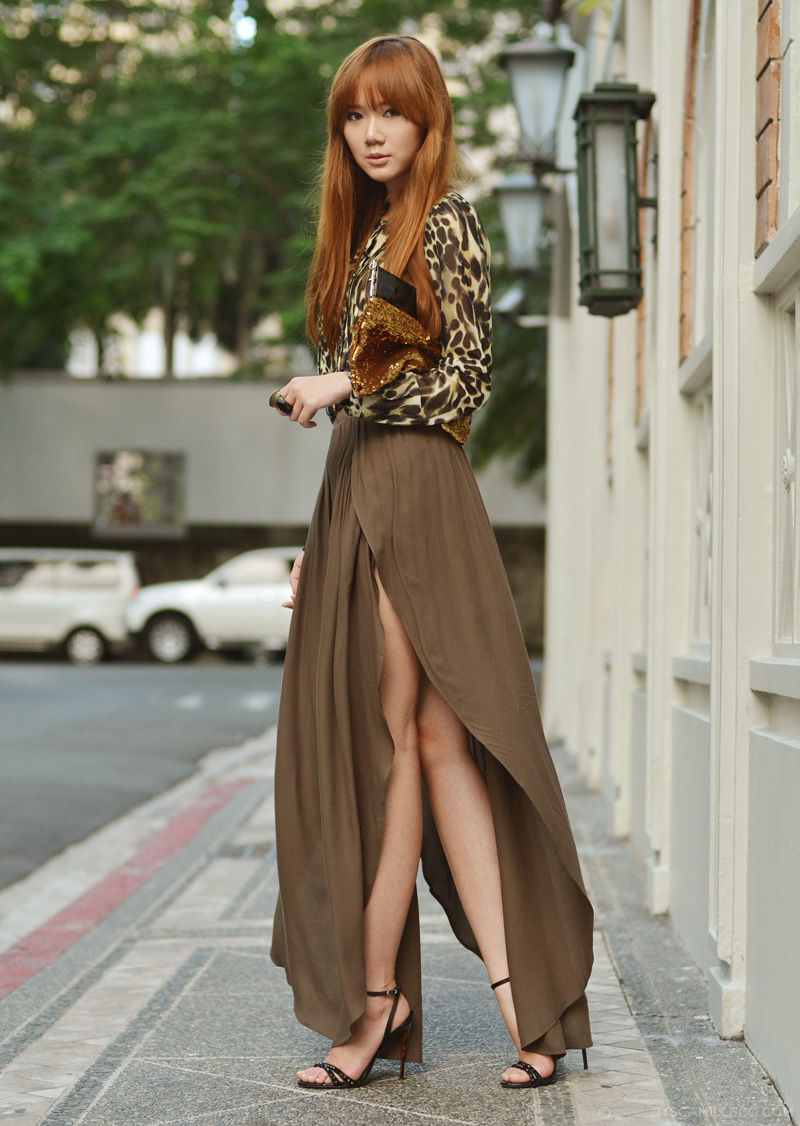 This is definitely one of my favorite looks so far. If you want to get most of the pieces I'm wearing here, you're in luck! It's SM Mall of Asia's end of season sale once again so you still might be able to score these items (and more) at a discount!!
So ecstatic to be doing this campaign with SM Mall of Asia again! :) Third time's the charm! SM MOA seriously has the BEST end of season sales. As usual, you can get as much as 70% off on selected items from participating stores from January 4 to January 13, 2013. Mango is just one of the many brands you can find at SM MOA. Kamiseta, Bayo, Plains and Prints, Fino, Aldo, F&H, Charles & Keith, CMG, Lacoste, MAC, Shoe Salon, VNC, Topshop, Warehouse, Dorothy Perkins, Zara, Muji, Calvin Klein, Cotton On, Bench and tons of other stores are also available there. Get ready to shop til you drop! Whoever said shopping season is only til the holidays must've never gone to SM MOA's end of season sales!
For more updates, follow @The MallOfAsia on Twitter and like SM Mall Of Asia on Facebook.