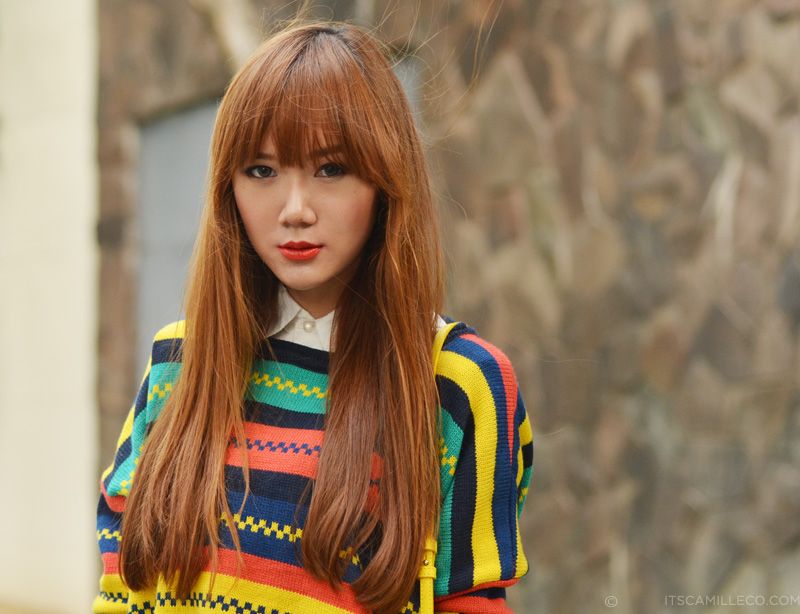 Here's another one of my December outfits I haven't blogged about. I still have quite a number of them actually.  Ber months always seem to make me want to wear sweaters.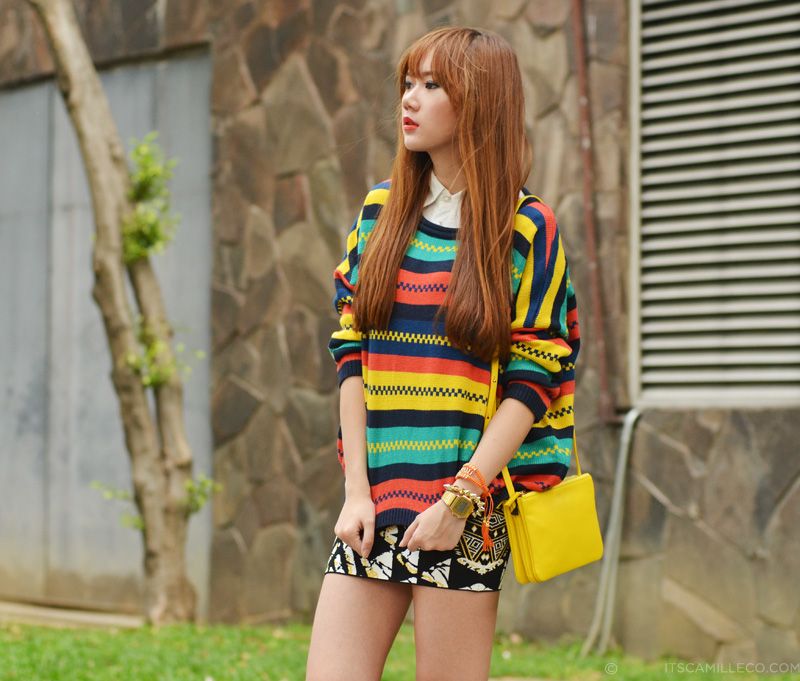 I think I might have a minor addiction to sweaters. I've tried my best to resist them since I live in a tropical country and all, but I just couldn't. They always get the best of me. They are just so darn comfy to wear! Plus, I can always justify my addiction by convincing myself I can make the most out of my sweaters indoors with the AC on. LOL!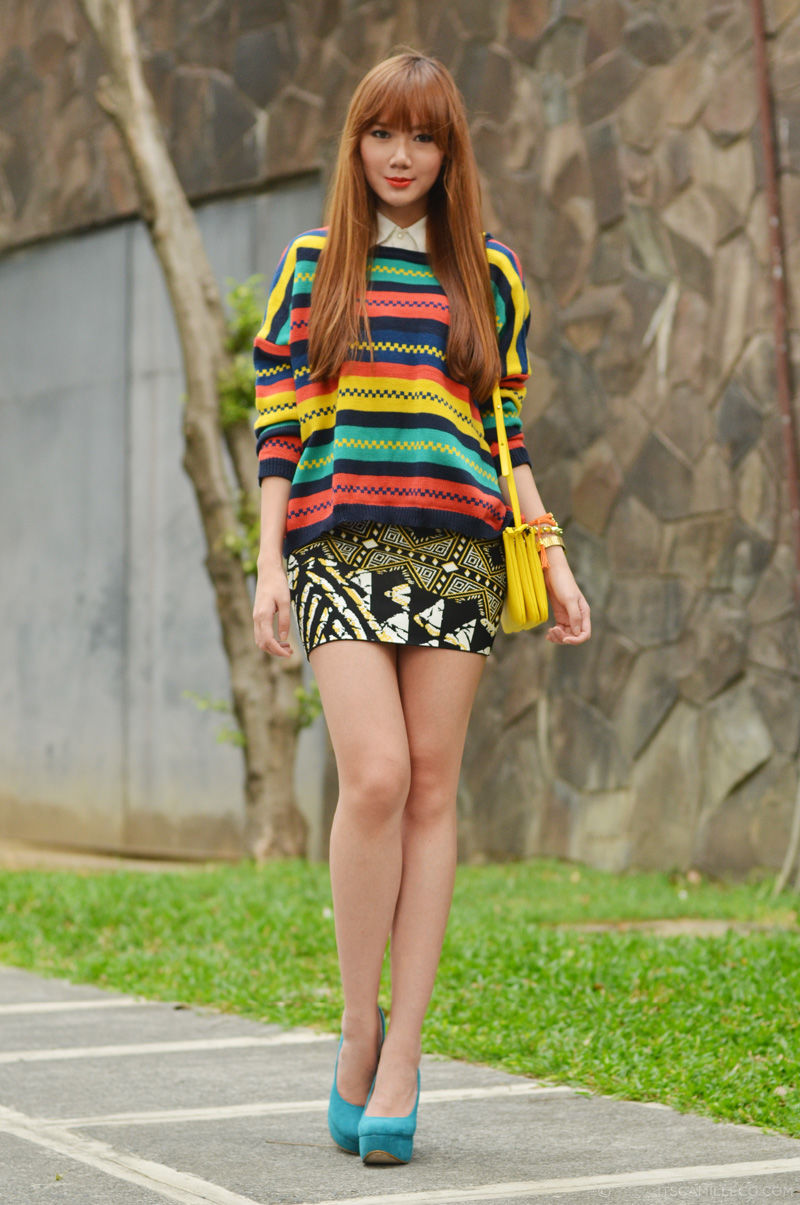 With the amount of sweaters I have, I've already graduated from collecting plain colored ones to vibrantly printed ones like this. If you find sweaters a little too casual, try styling them this way with a collared shirt underneath your sweater. It's a foolproof way to make your look preppy. All the more with my sweater since the stripes sort of remind me of those notepads we used to write on back in elementary school.
With such a bright sweater like this, you just know I'd make my outfit even brighter with colorful pieces thrown into the mix. But to keep it looking cohesive and put-together, I made sure I have at least one color present in almost all the pieces I combined–the color yellow! The rest were just bits and pieces that complemented this color.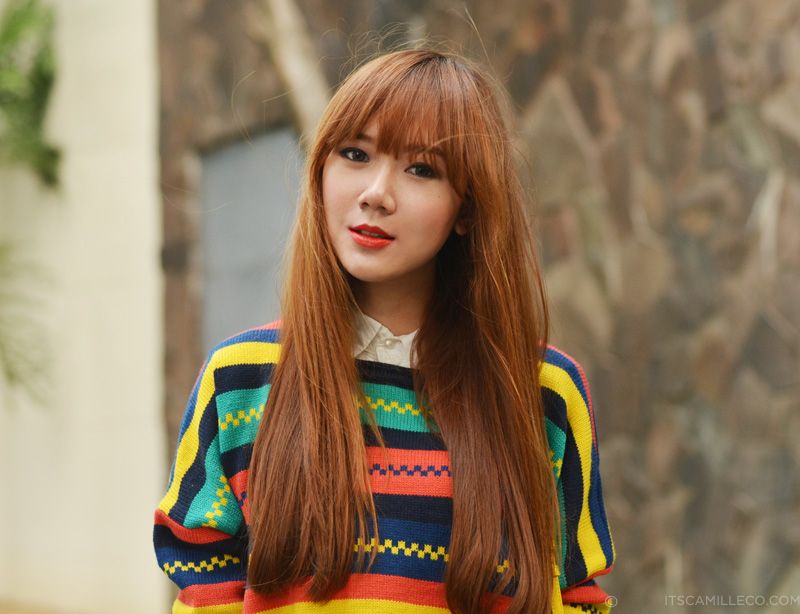 H.O.S.T buttondown top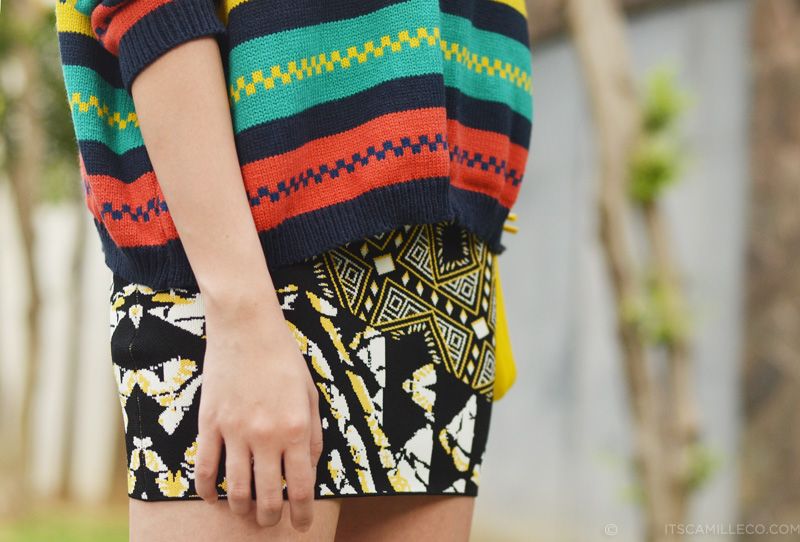 Rampage sweater | BCBG bandage skirt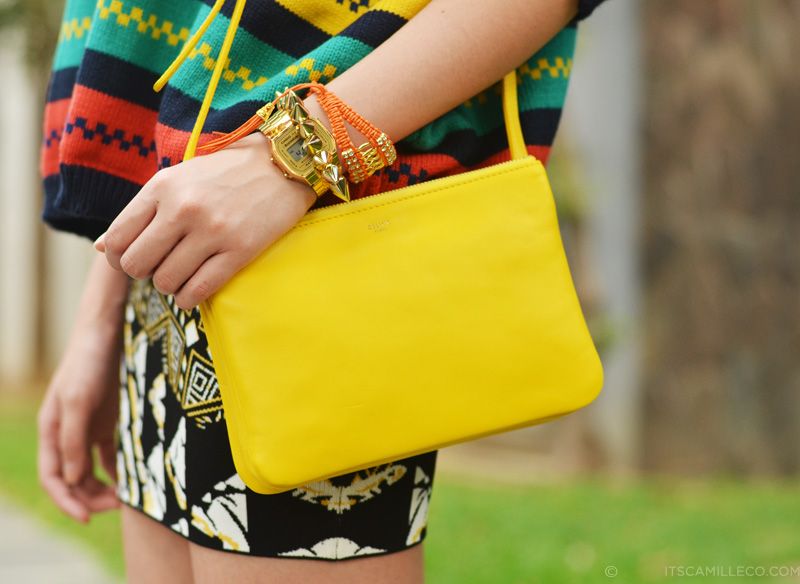 Celine bag | Watch Factory Casio watch | Tomato bracelets (part of a set)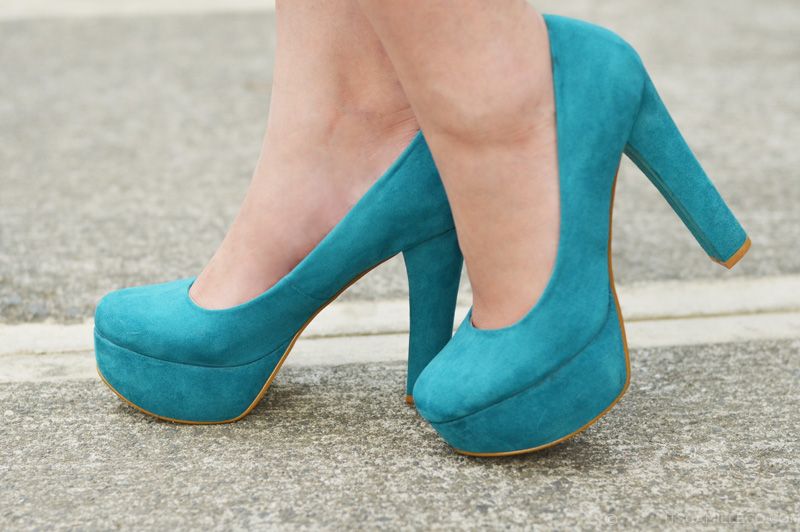 Call It Spring pumps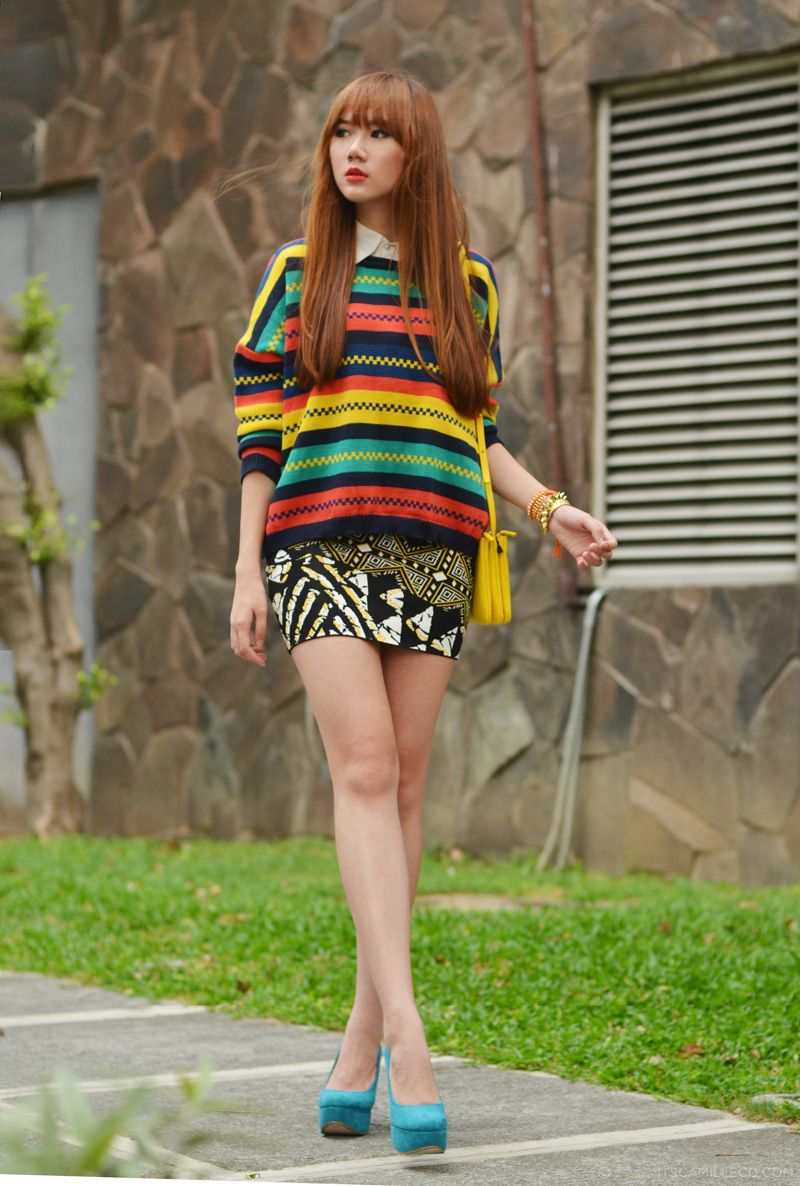 [button link="http://lookbook.nu/look/4417831-Knits" size="small" bg_color="#e5b3b9″ window="yes"]Hype this look at Looknook.nu[/button]