Hello again blogging world! It's been 3 days since my last post, I hope I was greatly missed. *cough cough* :) Anyway, if you're wondering what's up, work and my new laptop kept me away from my blog–work because it's prom season now and a lot of girls are coming in to have their gowns and dresses made; then my laptop, because I just recently purchased a new Macbook Pro with Retina Display and it's been challenging my non-techie self quite a lot. I thought this new laptop would make my life so much easier. I really wanted to replace my old 15″ Macbook Pro with a lighter one so my brother suggested I get this. Little did I know that the Retina Display feature would wreck my brains!!! It makes everything high-definition so a lot of my apps (like my good old trusty Photoshop CS4) and websites (like my blog and Lookbook.nu) look so pixelated now on my screen. Being the thorough person that I am, I have been trying my hardest to research on what I have to do to make my apps, blog and so much more retina display-ready. Ugh. *Nose bleed* Why can't I just worry about my hair, my shoes, my weight and all the other stuff girls worry about? Life was so much easier before. You are now reading "Confessions Of A Techie Dumb-Dumb" LOL.
At least, on the brighter side, to all my readers who are using devices with retina display, I'm slowly (very slowly) finding ways to make your reading experience better. Here's to making my blog retina display-ready. 21st Century, I never thought I'd hate you but I hate you now… just for now. Haha!
Anyway, enough of my ranting about my struggles with technology, on to fashion–a safe, comforting and welcoming territory. Haha!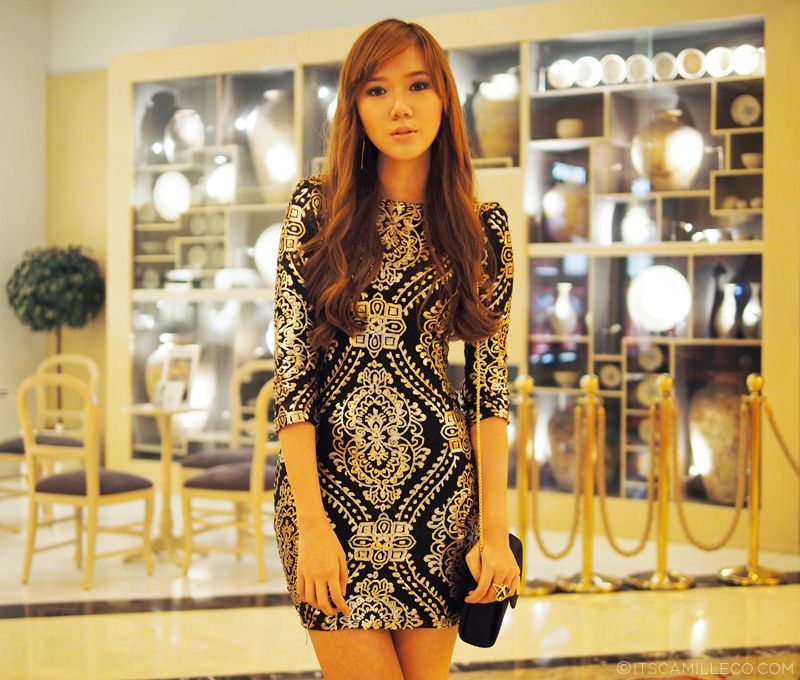 Well what do you know! Coincidentally, this is what I wore to the Smart iPhone5 launch, a gadget I completely understand haha! It was held at Republiq last month so it definitely called for a party-ready dress. I had little time to prepare so as usual, I immediately searched for my go-to party outfit– the tried and tested embellished dress.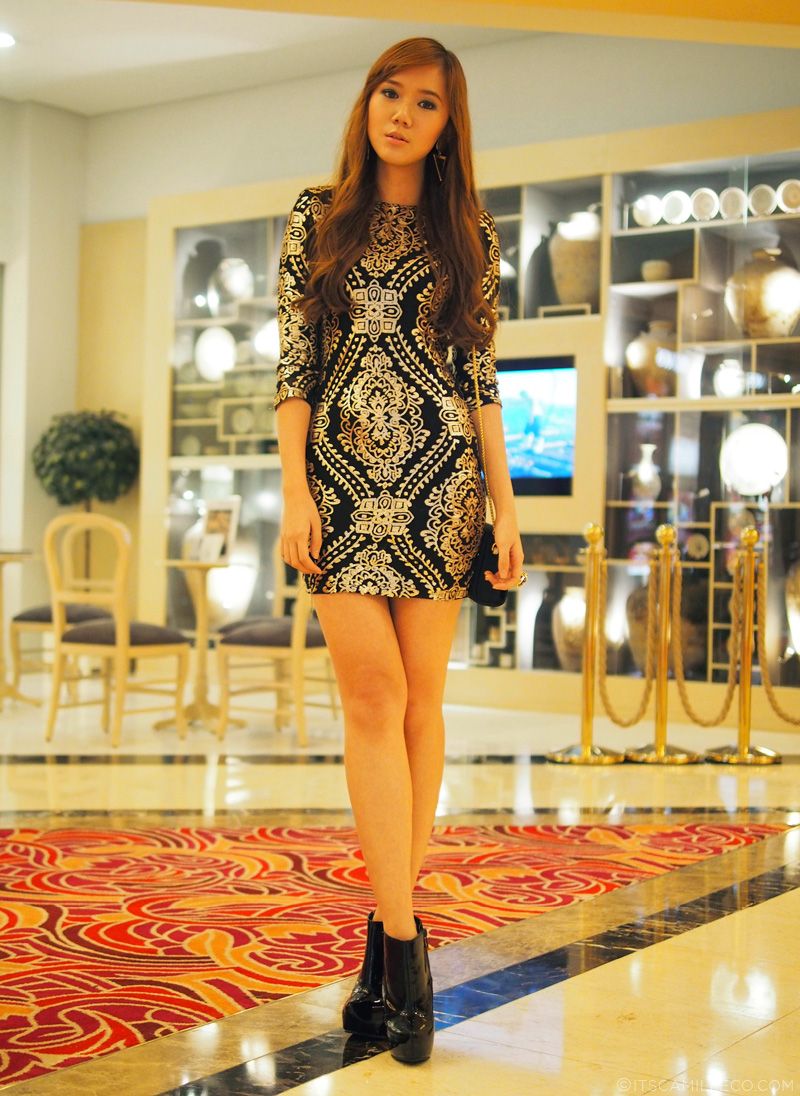 It might not be as obvious as color blocking but the pattern on this dress definitely does something for the female figure.  It directs the eye a certain way and makes it seem like the wearer has a Coca-Cola body. And we all know I don't have that type of figure so it's definitely the dress' doing.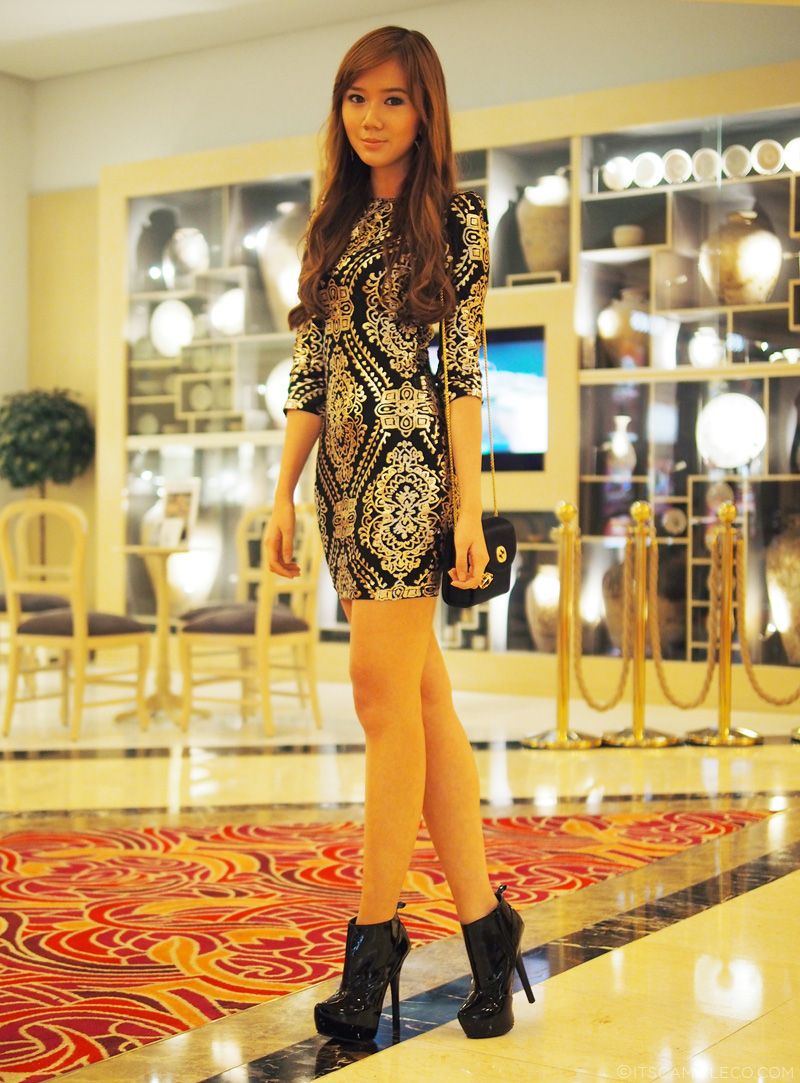 Normally, I'd pair this dress with sexy stilettos or classic pumps but since the event was all about having fun and partying the night away at Republiq, I opted to wear my patent booties instead. They gave that much needed spunk to my outfit and made my entire look more youthful and club-ready.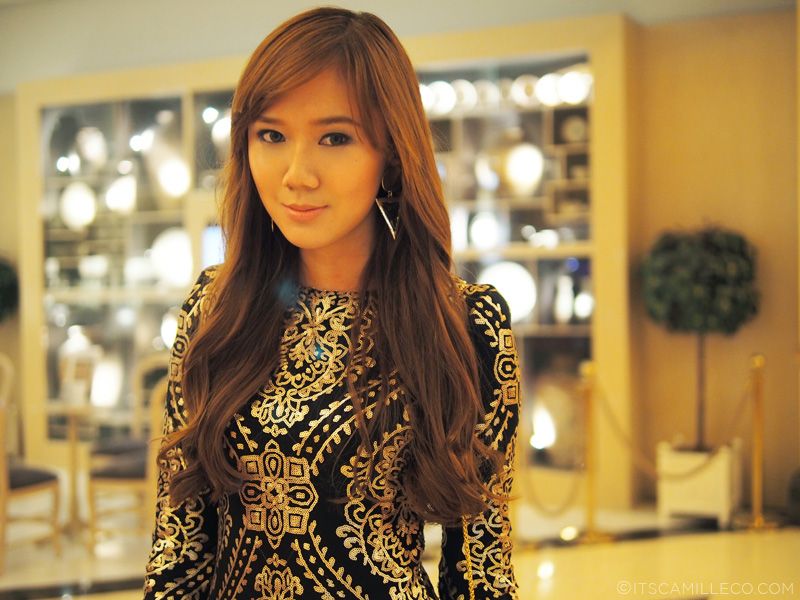 SM Accessories earrings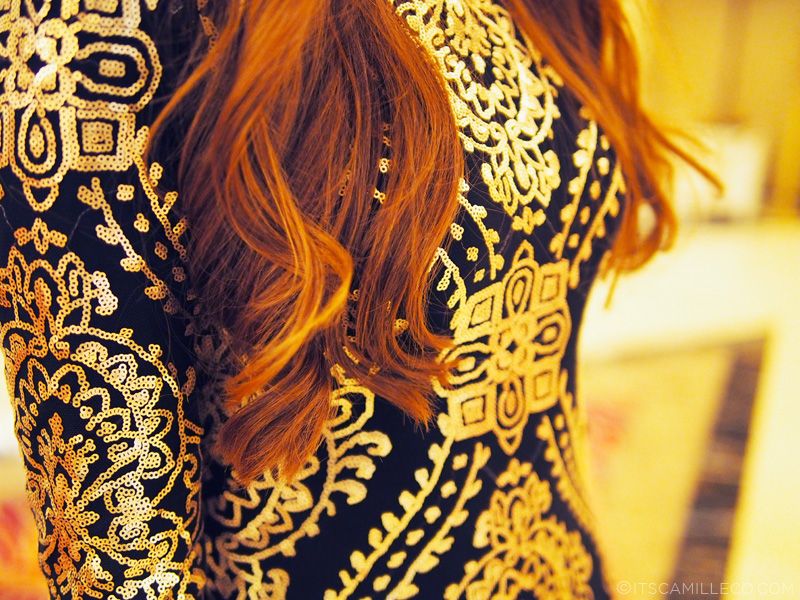 TFNC dress
Gucci bag | SM Accessories ring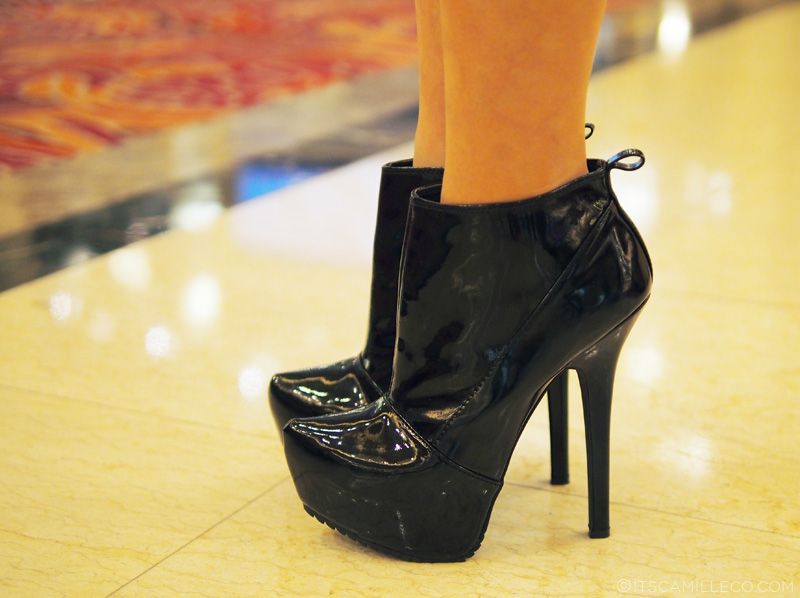 FFAQ heels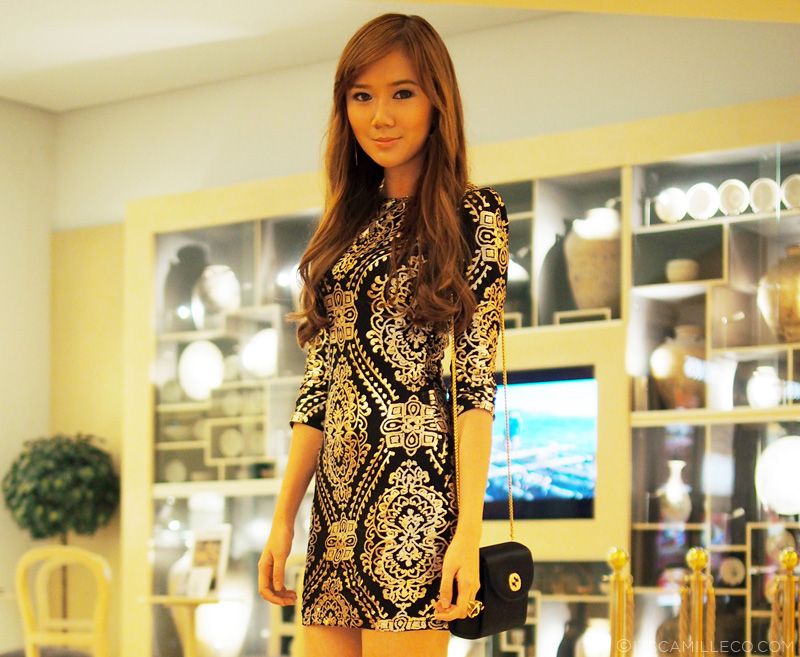 [button link="http://lookbook.nu/look/4437101-Golden-Delight" size="small" bg_color="#e5b3b9″ window="yes"]Hype this look at Lookbook.nu[/button]