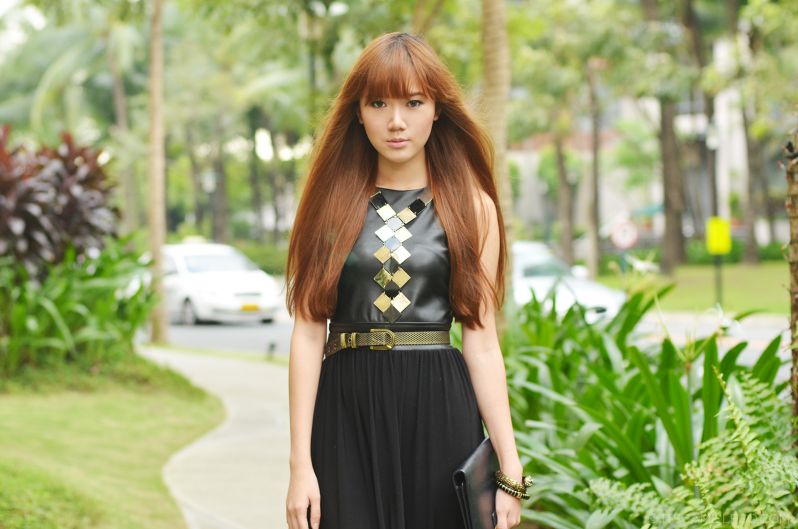 Right after my Christmas vacation in Hong Kong, I had to squeeze a few errands in for work before going off to another vacation with my family in Tagaytay. You can just imagine how difficult it was for me to get out of bed and dress up. The holidays tend to make people lazy and I was definitely too lazy for my own good that day. Oh, it was a struggle.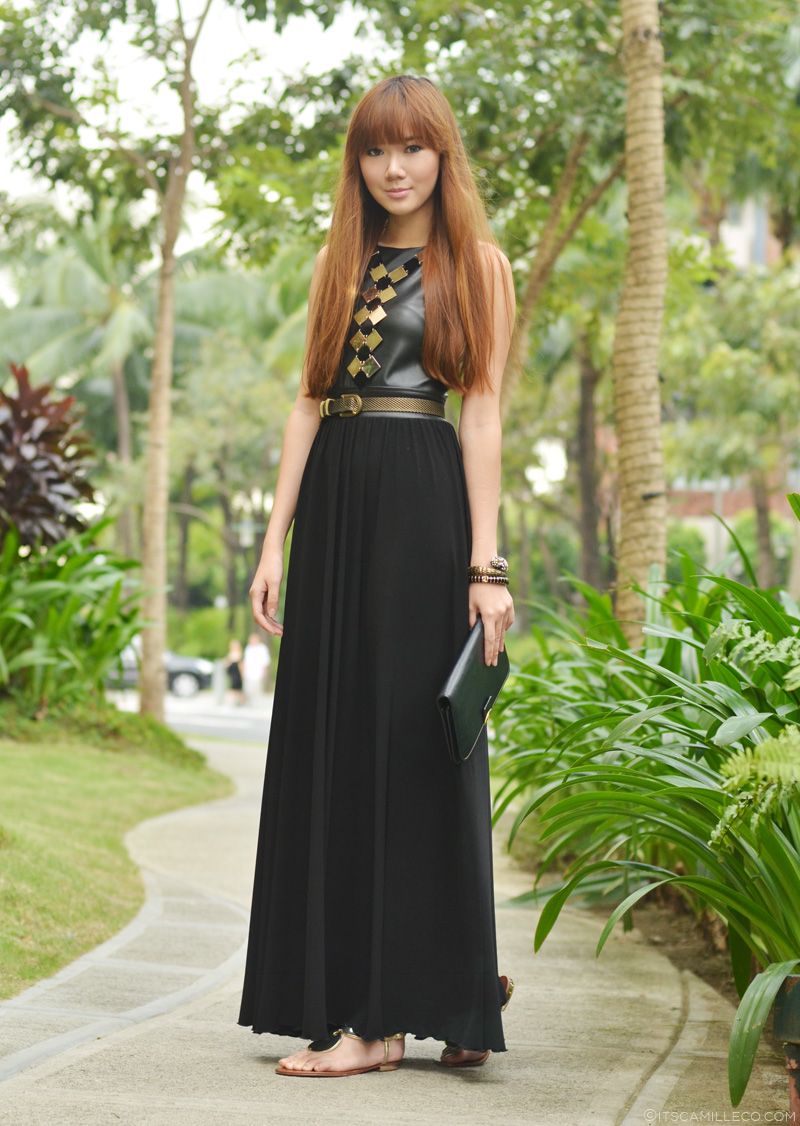 So what does a lazy person wear to a busy day? It's a major no-no to let the people you're meeting find out that you've caught the holiday lazy bug. I still had to look presentable at the very least and make it seem like I had an hour to prepare instead of just 5 minutes. In times like this, dresses trump separates. With dresses, you don't have to stress over mixing and matching. All you have to do is slip on the dress, grab a pair of shoes and you're good to go.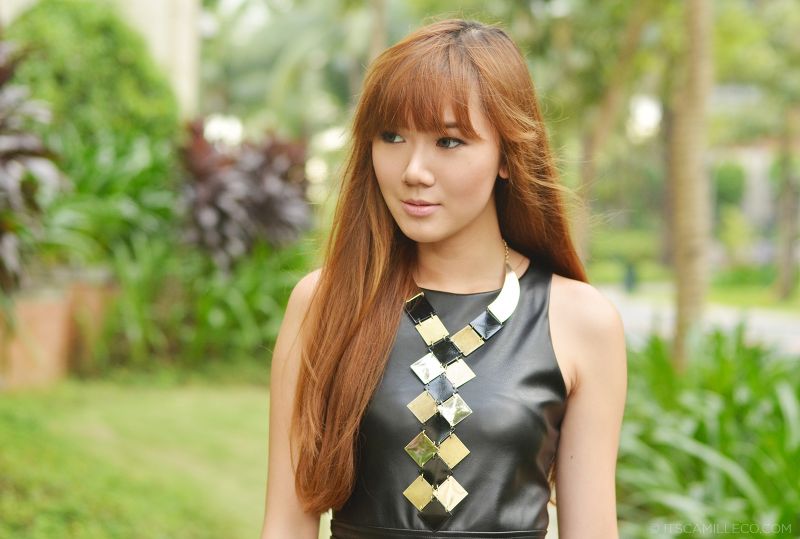 The trick here is to choose a dress that is interesting enough on it's own but at the same time, not too out of this world that it's difficult to match with anything. The dress I ended up wearing was this maxi dress from Stylista.Ph. Maxi dresses are perfect for lazy days because they're comfortable but dressy. This particular dress is made of leather and jersey, so the mix material definitely made it more interesting. Since it's in such a safe color, it's really easy to style as well. All I had to do was find a statement necklace, a few bracelets and a belt. I could've grabbed anything from my closet and they would still match my dress!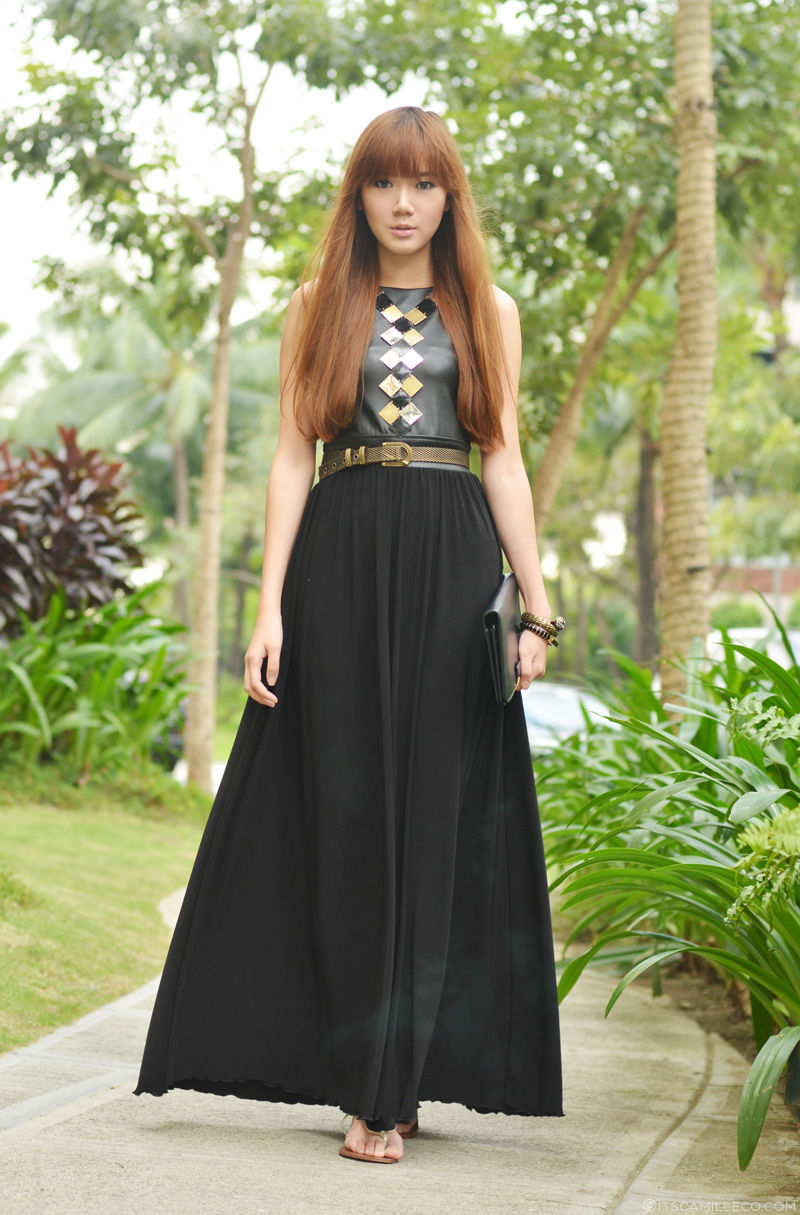 Aldo sandals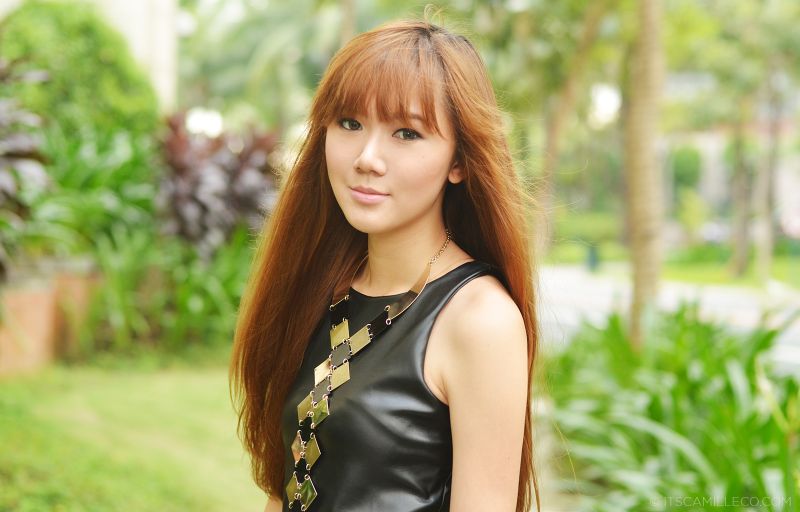 Stylista.PH maxi dress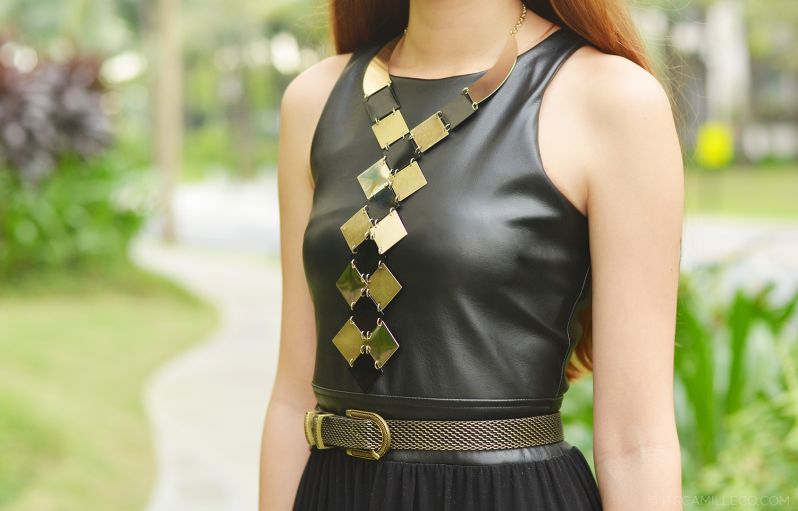 SM Accessories necklace | Zara belt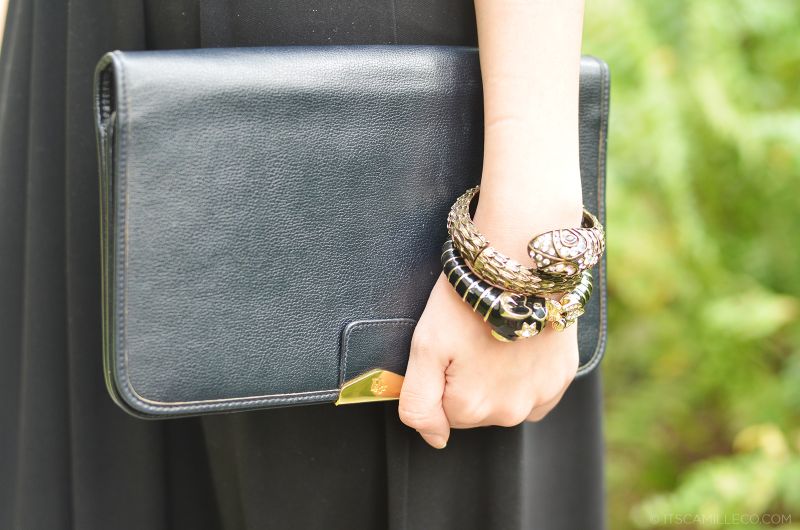 Dior clutch | Mia Casa gold snake cuff | Peaches On Top black cuff
[button link="http://lookbook.nu/look/4521275-Gold-On-My-Leather" size="small" bg_color="#e5b3b9″ window="yes"]Hype this look on Lookbook.nu here[/button]