I underestimated the cold weather in Hong Kong during the holidays last December and brought only a few thick clothes with me. I thought I could survive layering light clothes. Boy was I wrong!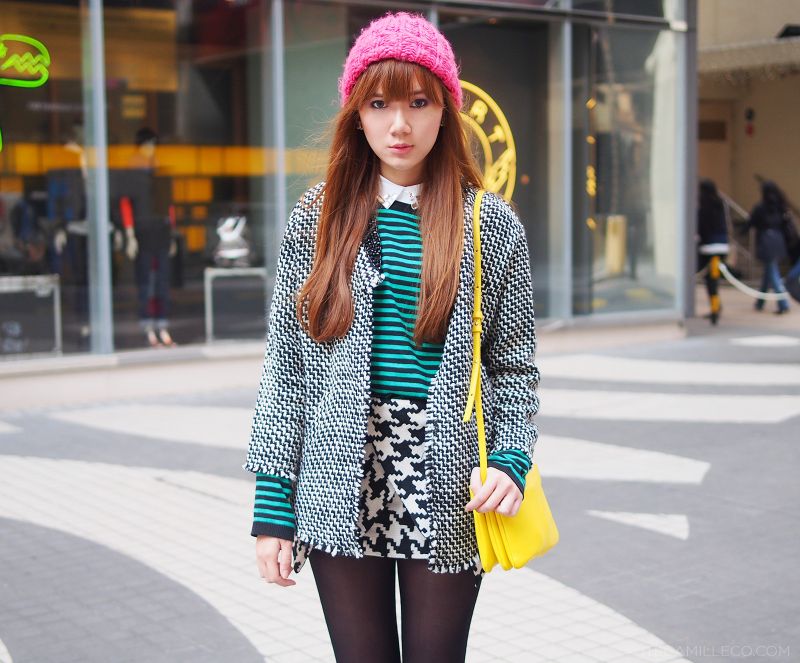 After a few days in the city, I couldn't bare it any longer so I had to find ways to keep warm. My solution? Wear the new clothes I just bought and pray to dear God they match the ones I brought from home. So which are the newbies? My buttondown, sweater and coat were all bought just a day before. Talk about spontaneous styling! It's a good thing they match my houndstooth skirt from Choies quite well. I really wanted to wear this skirt. I find it so pretty with the little overlaps on it.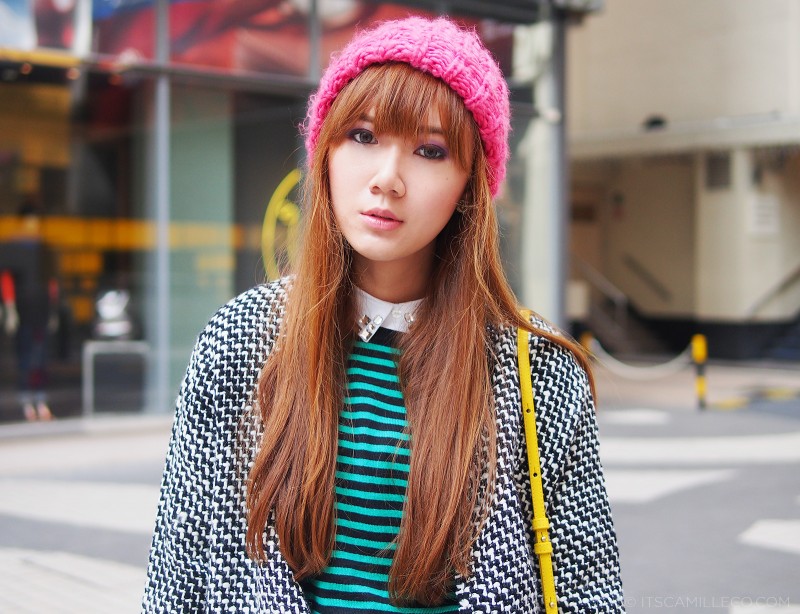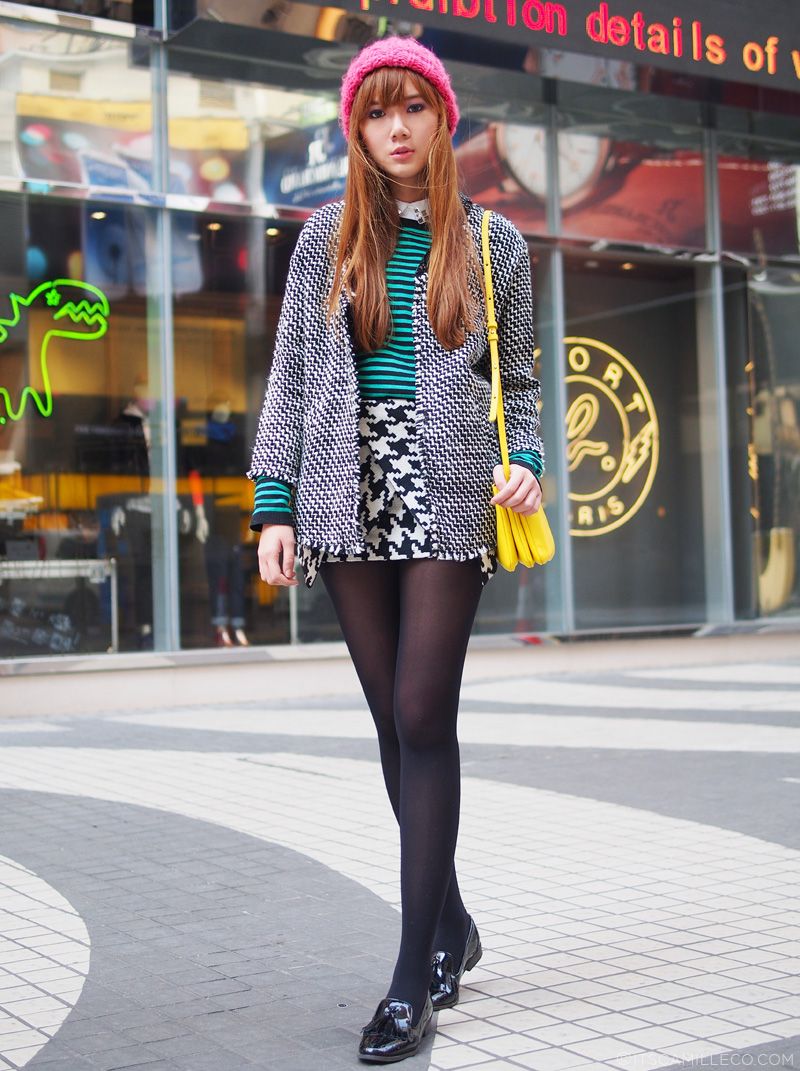 I think it's safe to say that the overall theme here are bold contrasts–not just in prints but in colors as well. This is useful when traveling with a group, you know. At least my family can easily spot me when they get tired of waiting for me inside a store. LOL!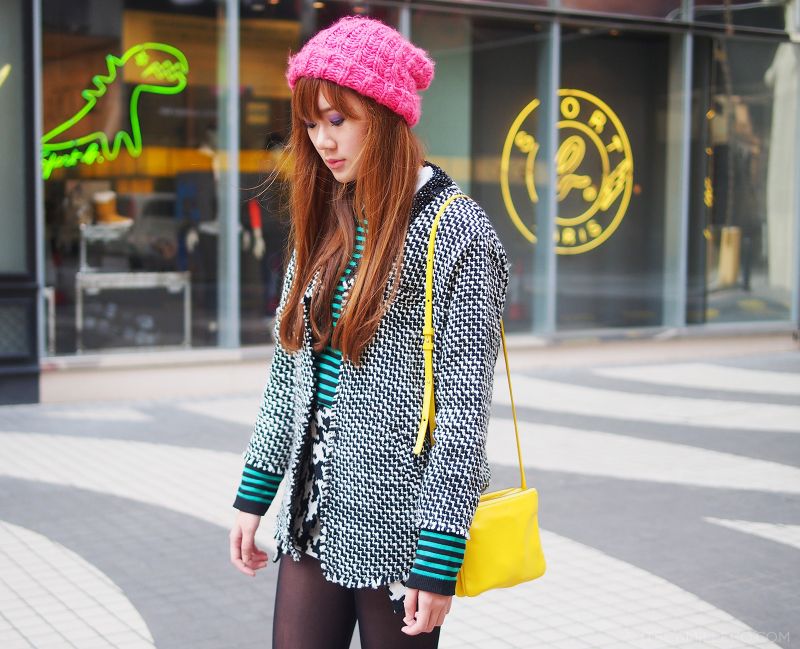 [button link="http://lookbook.nu/look/4468291-Look-For-The-Girl-With-The-Neon-Pink-Cap" size="small" bg_color="#e5b3b9″ window="yes"]Hype this look at Lookbook.nu here[/button]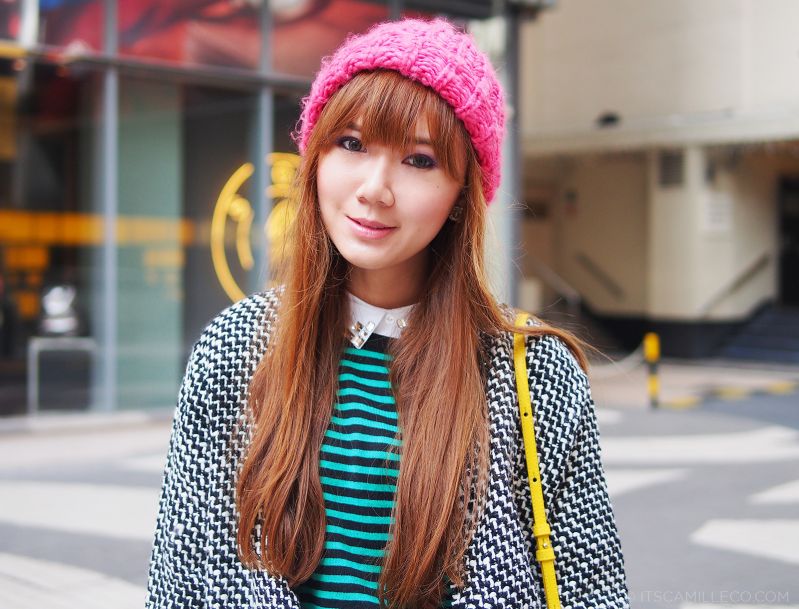 H&M cap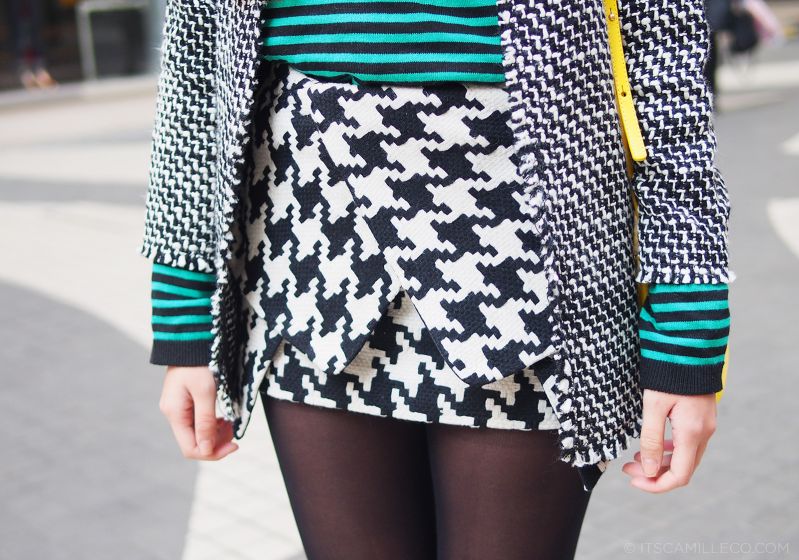 Choies skirt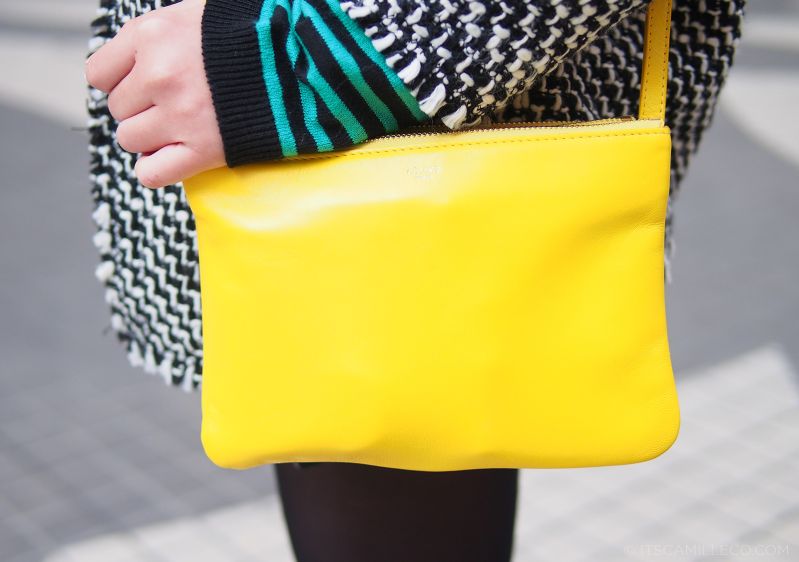 Celine bag
Celine seriously makes the best travel-friendly small bags. They look like they can't store anything but they can actually pack a lot!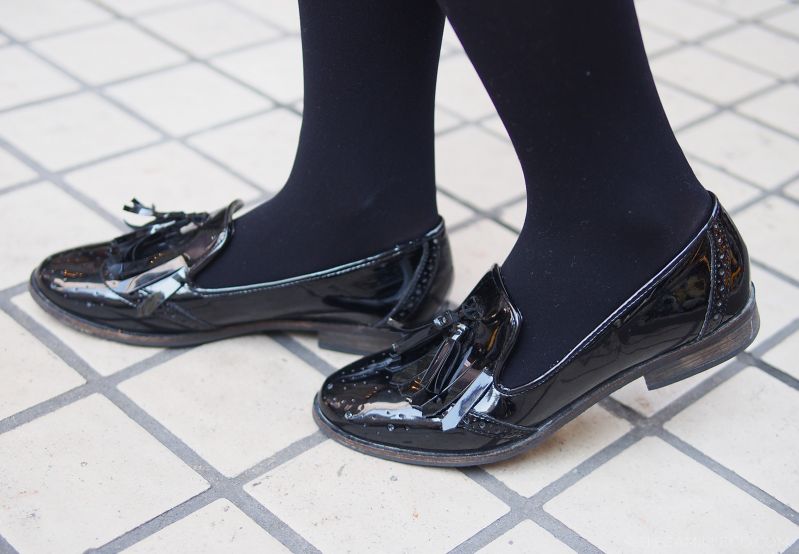 Zara shoes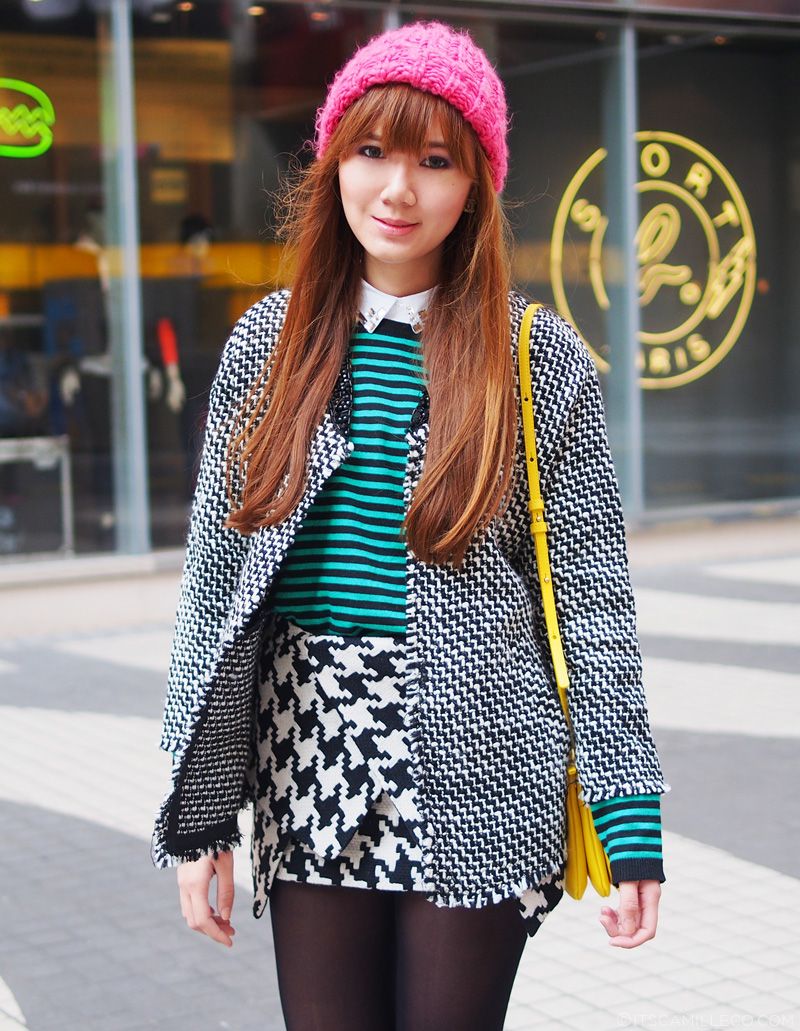 H&M white buttondown shirt, striped sweater and tweed jacket