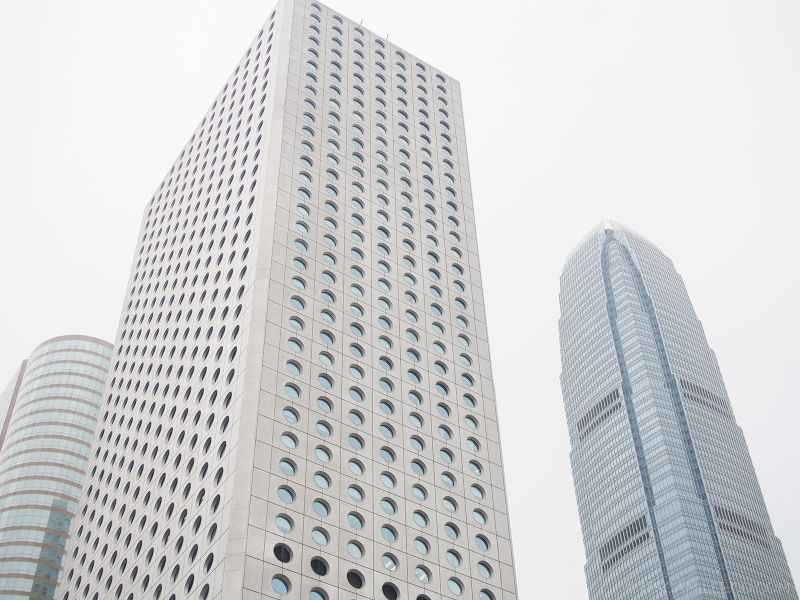 Well, actually, it's just one street you'll see here. But having "street of Hong Kong" for my blog title just doesn't sound right. Haha!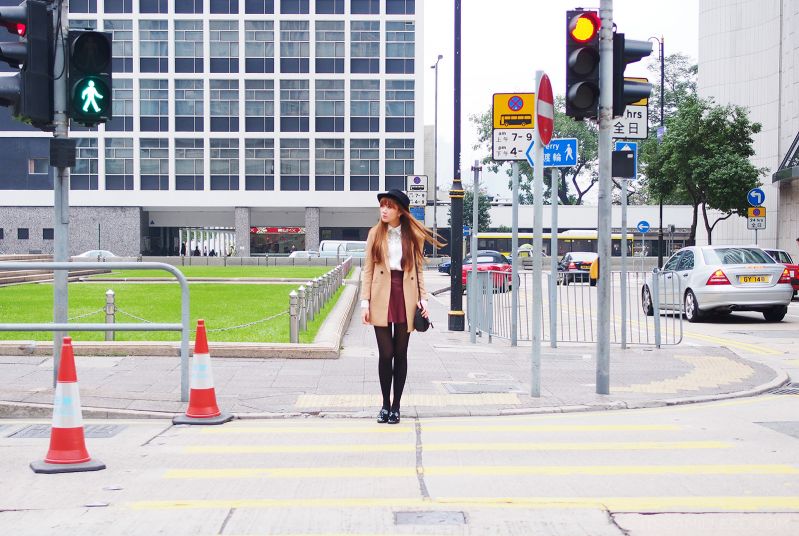 This was the day my brother, sister and dad left for Manila. It was just my mom and me, roaming the streets of Hong Kong. Before going around Central, we made a not-so-quick pitstop here to take my outfit shots. Oh the pains we took just to get these simple shots! I've successfully taught my mom how to shoot with my Nikon dSLR when we first went to Barcelona together for Mango, so it really baffles me why she just can't seem to get along with my tiny and much more user-friendly Olympus camera. But hey, there is still hope. I'm sure one day–maybe in a month or two, or maybe a year? Gasp, 10 years?! She will probably get the hang of it. Fingers crossed. (God, please heed my call.)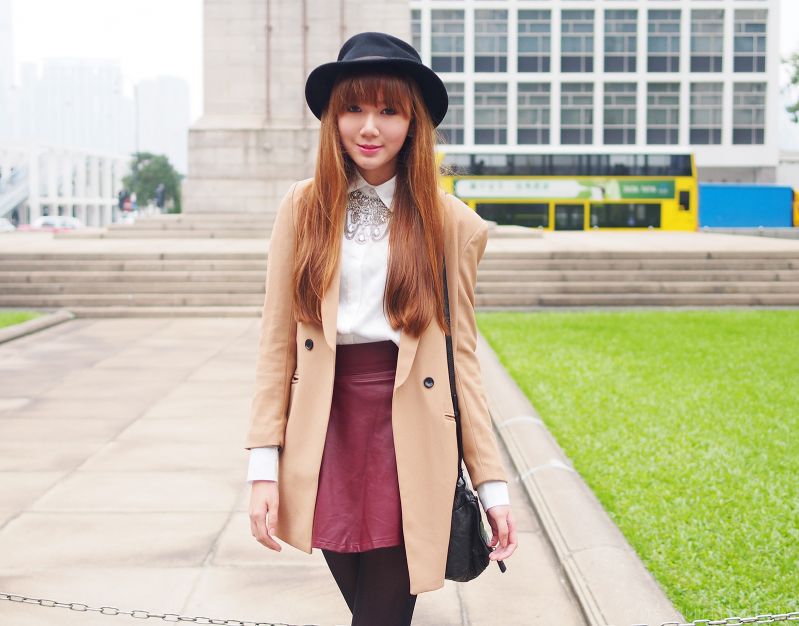 So here are the few decent shots we managed to take. I'm lucky my mom still tries her best even though she's super confused with my camera all the time. You see my smile here? At the back of my mind, I was probably thinking to myself, "please let this be focused. Please, please, please!"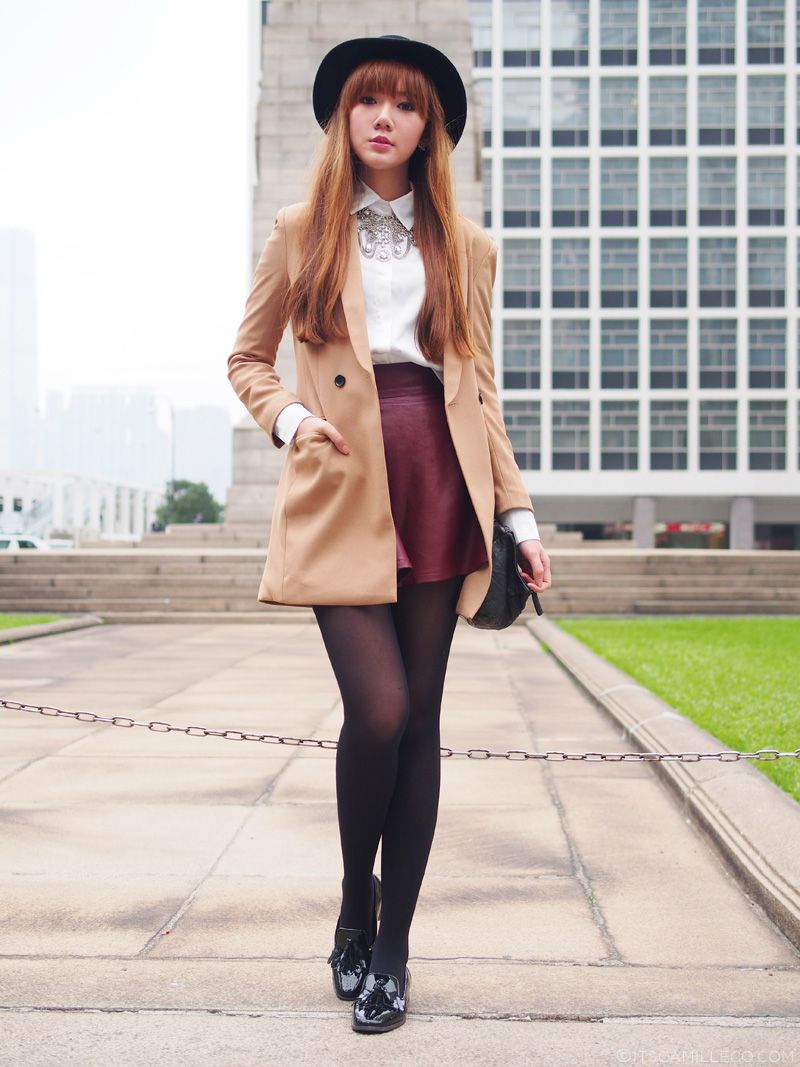 And then here, I was probably thinking to myself, "quick mom, take the photo before the old couple walks by."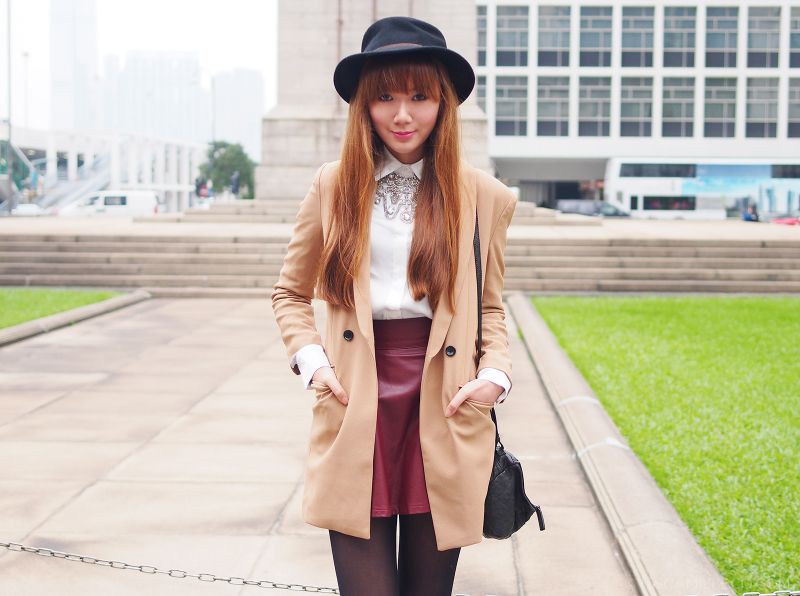 Then by the time we took this photo, I was probably already thinking, "I give up. There must be at least ONE or TWO shots we can use. Pwede na iyan!" LOL.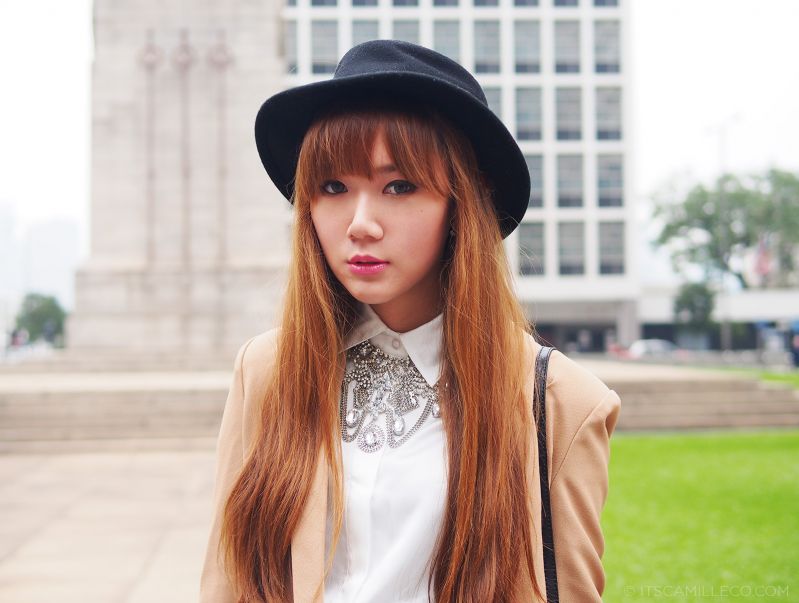 [button link="http://lookbook.nu/look/4471611-Streets-Of-Hong-Kong" size="small" bg_color="#e5b3b9″ window="yes"]Hype this look at Lookbook.nu here[/button]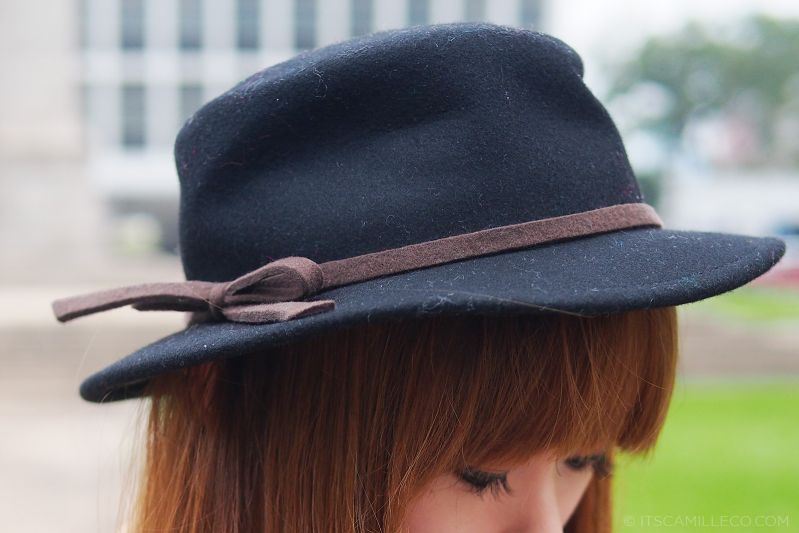 Romwe hat | Nail Spa Lounge by Ellabell lash extensions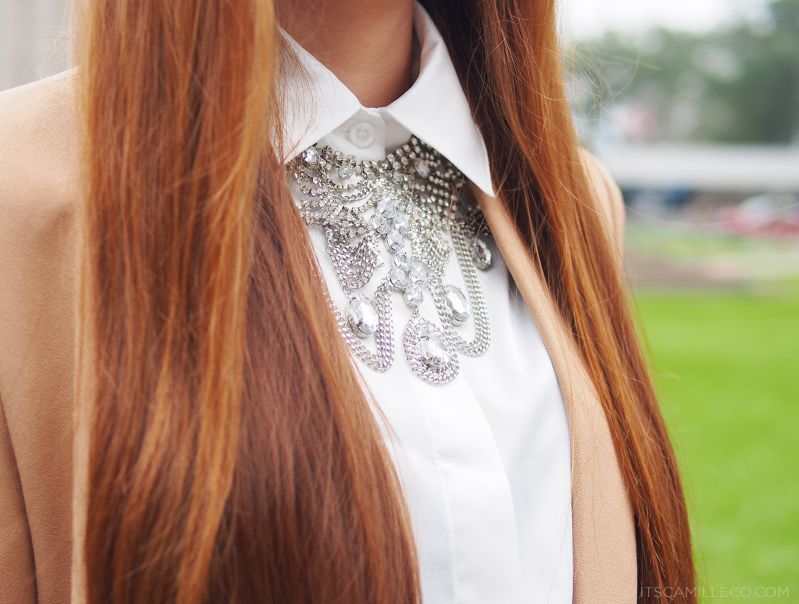 Forever 21 necklace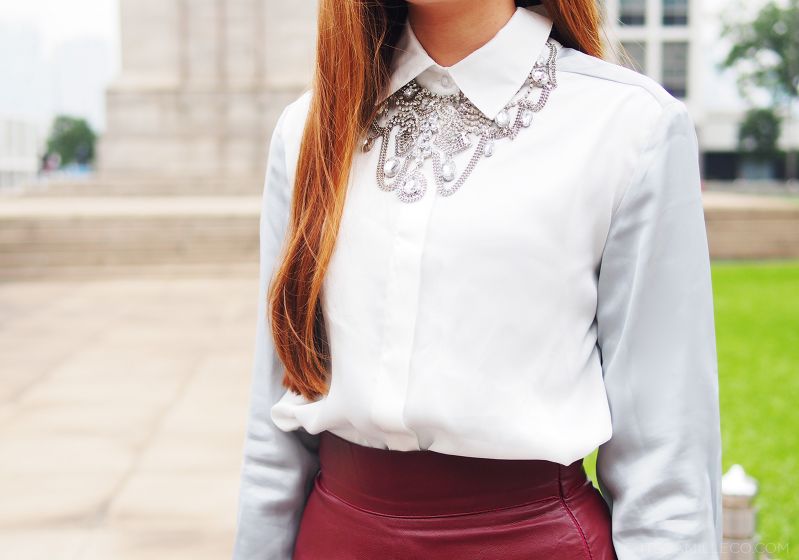 Romwe top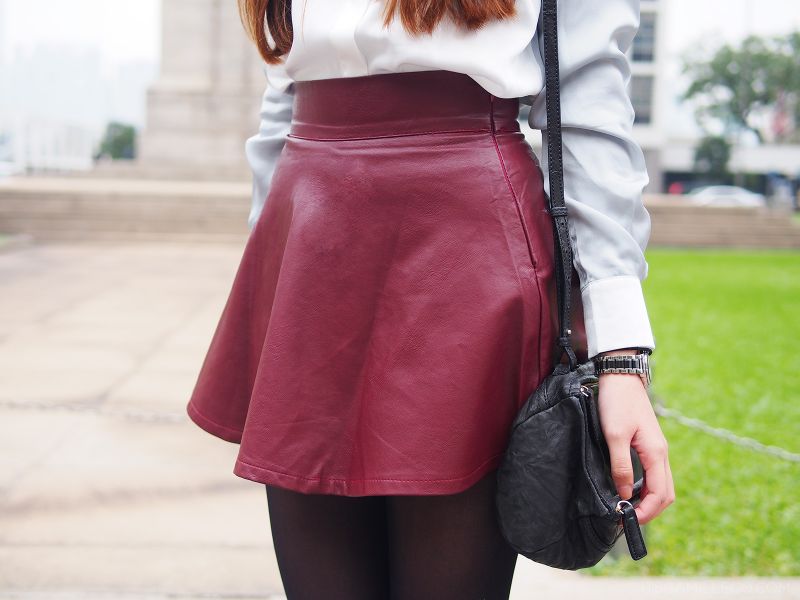 Romwe leather skirt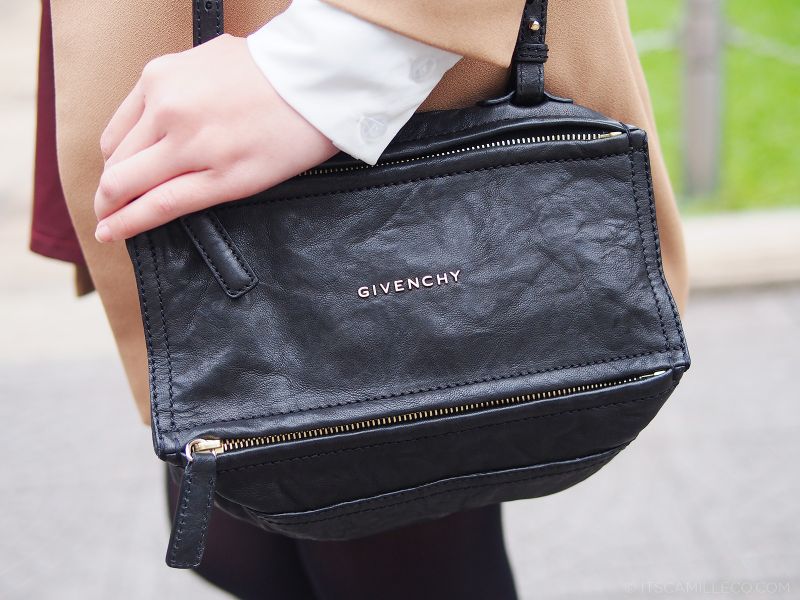 Givenchy bag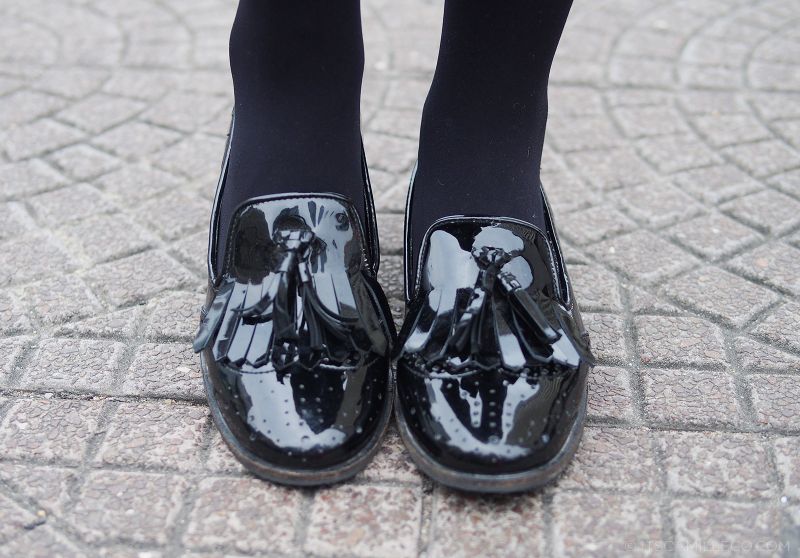 Zara flats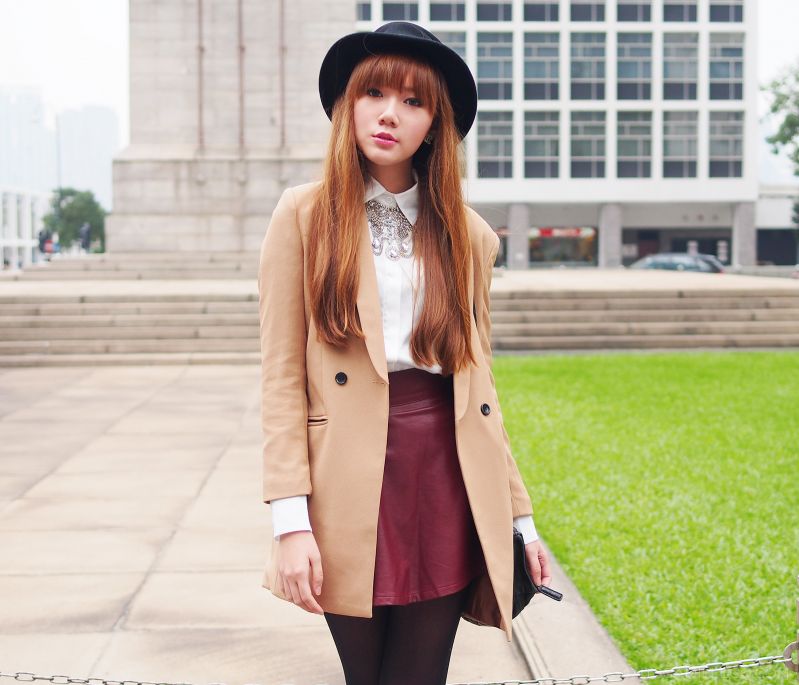 Romwe blazer