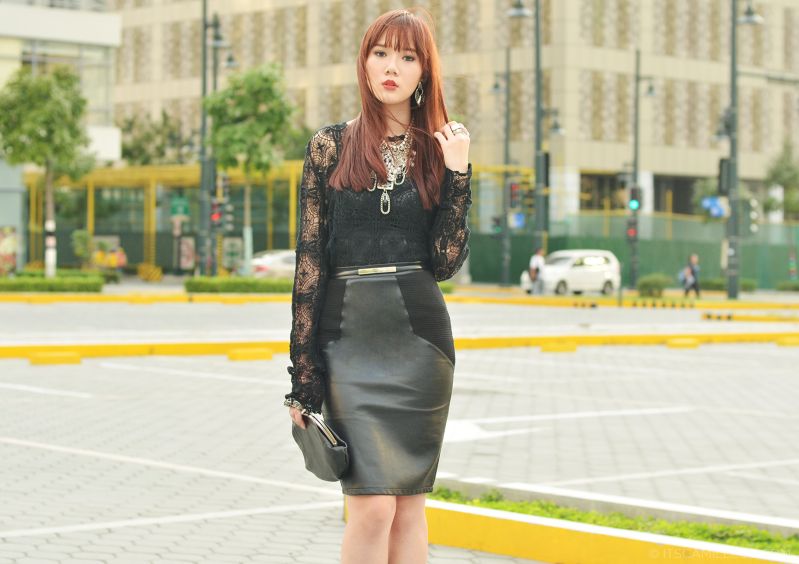 I had a video shoot last week for a certain brand. I know my hair doesn't really look like it came from a shoot but darn wind wouldn't give my hair a break! It was curled and styled so nicely by the hairstylist but the wind ruined it. Wind – 2, Camille – 0. Anyway, I was asked to bring outfits that would match red lips so I just grabbed whatever I thought of putting together and brought them to the shoot. Usually, when I'm asked to bring outfit options to shoots I try to bring one casual and one glam and another one that's sort of in between the two. This is the glam outfit and it's what the brand chose out of the 3 outfits I prepared. It's my favorite as well. It's both daring and modern which describes the brand too.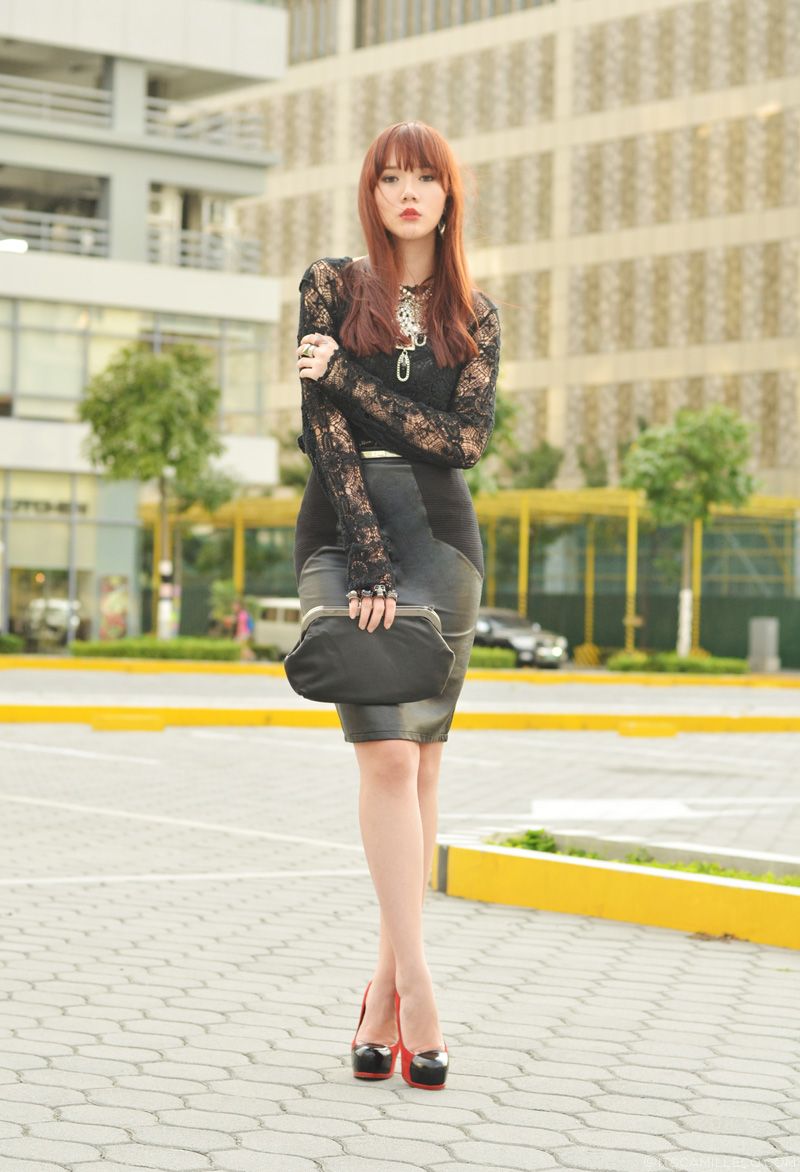 I love the contrasting textures of my crochet top and mixed material leather skirt. They made my monochromatic outfit come to life instead of looking flat and boring.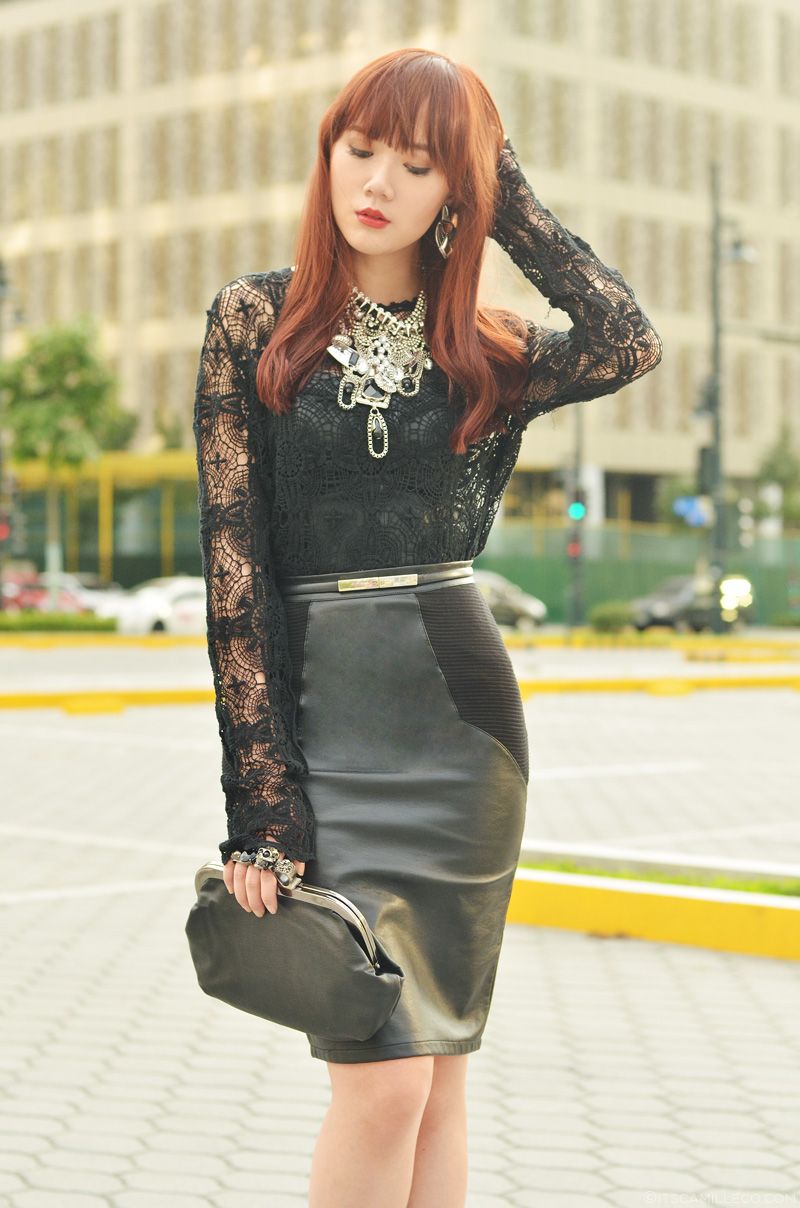 Notice anything different with the way I accessorized for my shoot? This is actually the first time I'm wearing statement necklaces AND statement earrings together. I used to think this was a major no-no. It was either one or the other but never both at the same time. Lately though, after seeing K-Pop artists (namely 2ne1) constantly doing this and pushing the boundaries, I came to realize that it doesn't really look bad. Every chance I get, I tried to combine statement necklaces and earrings together but I always end up taking one or the other off before heading out the door. I was about to give up and conclude that it's only Koreans who can pull this off–until finally, I found a look that worked! Such a tricky style!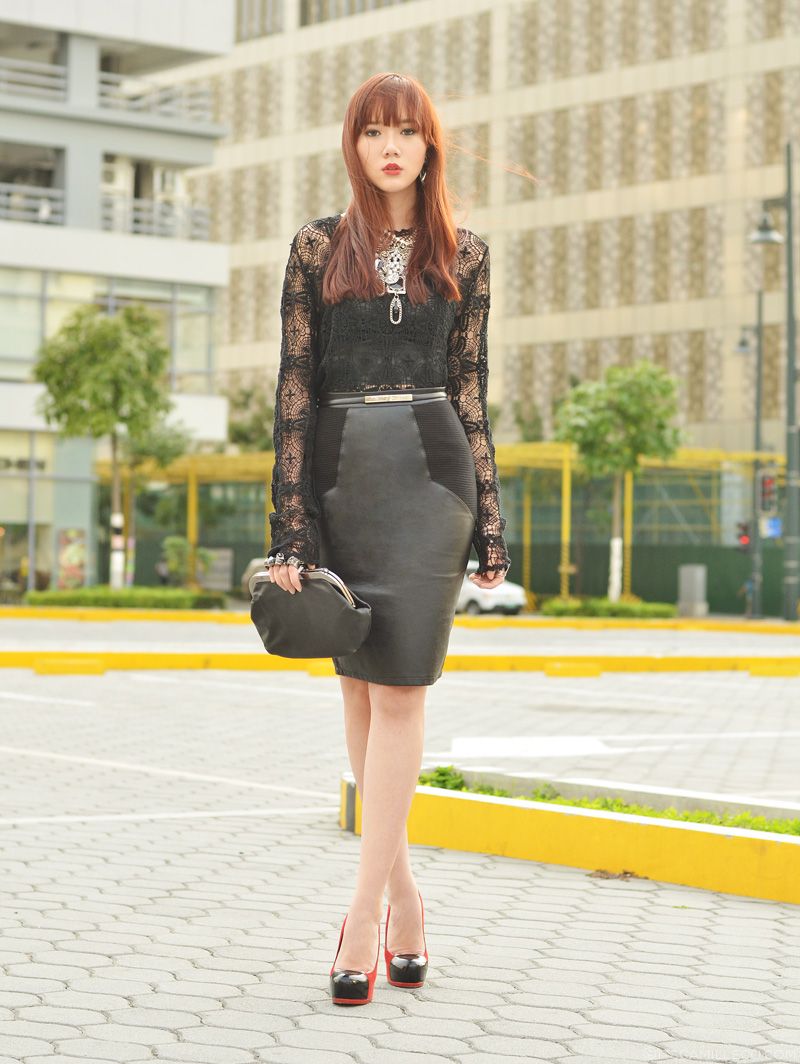 [button link="http://lookbook.nu/look/4589161-Black-Widow" size="small" bg_color="#e5b3b9″ window="yes"]Hype this look on Lookbook.nu here[/button]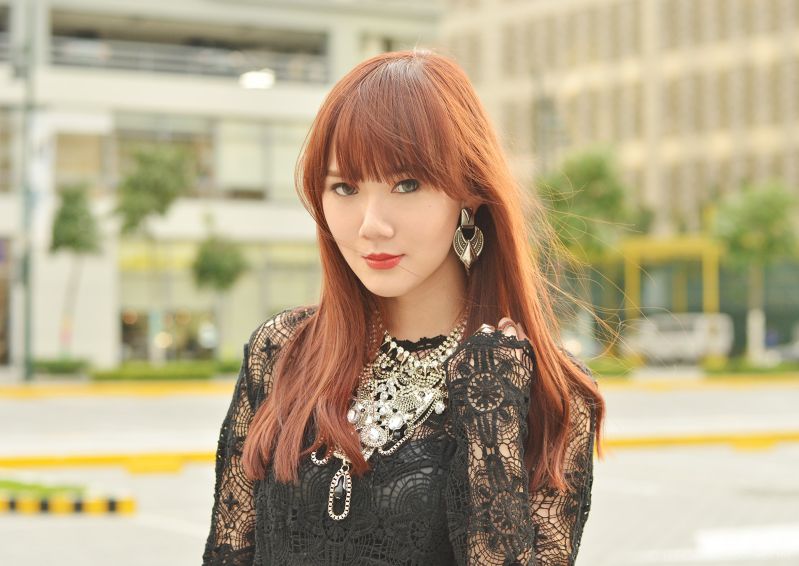 My Spirit Inc. crochet top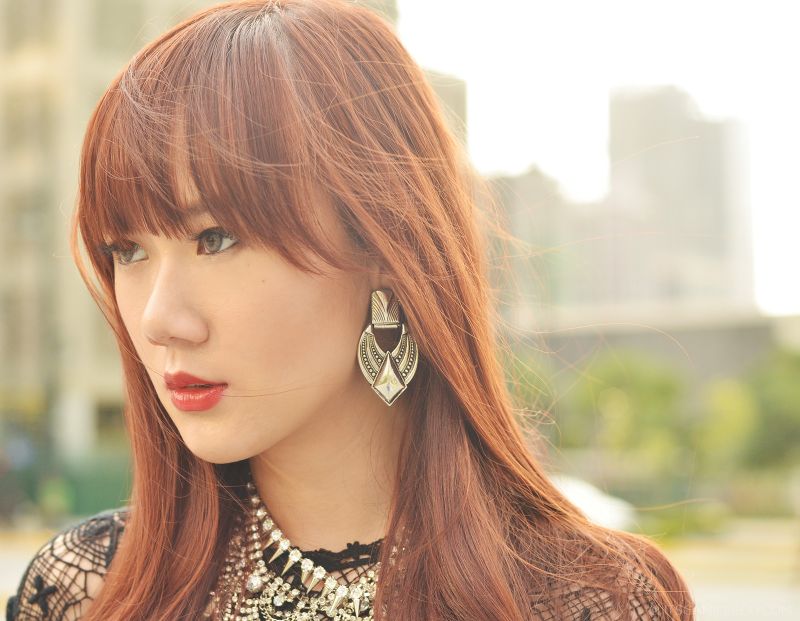 Nail Spa Lounge By Ellabell lash extensions | SM Accessories earrings 
Cornwall Street silver spike diamond necklace | Forever 21 diamond bib necklace (old) | The Ramp silver black necklace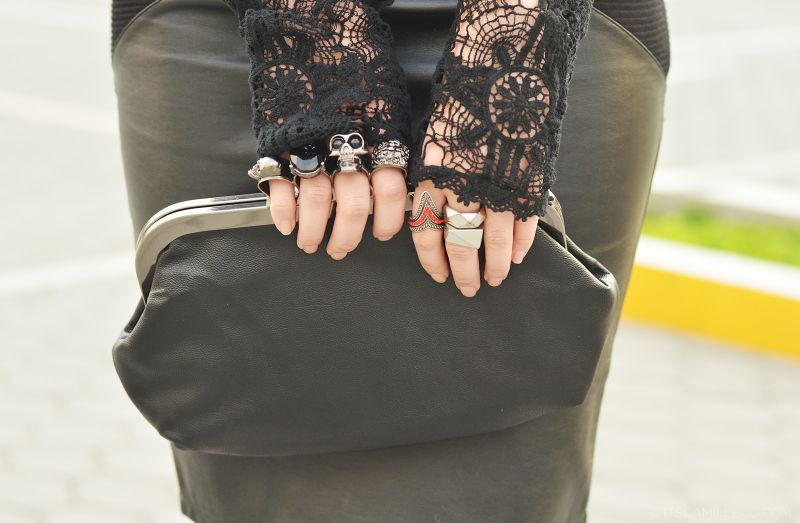 House Of Thrifted red ring | H&M stacked silver rings  | Primaluxe knuckle clutch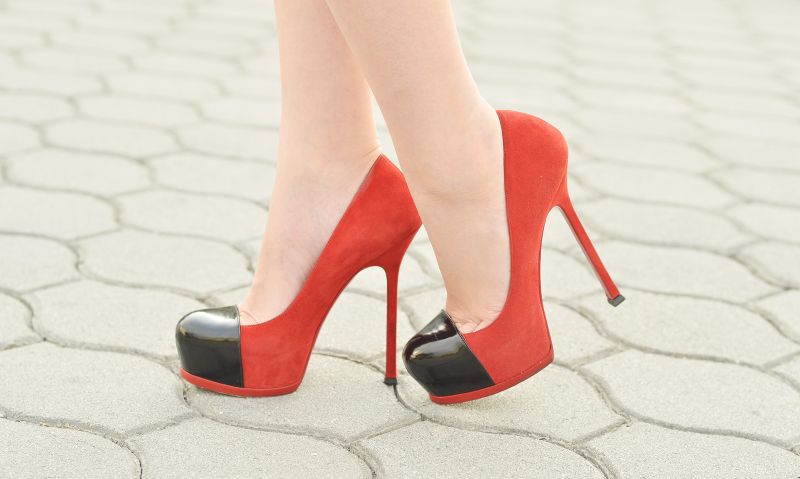 YSL pumps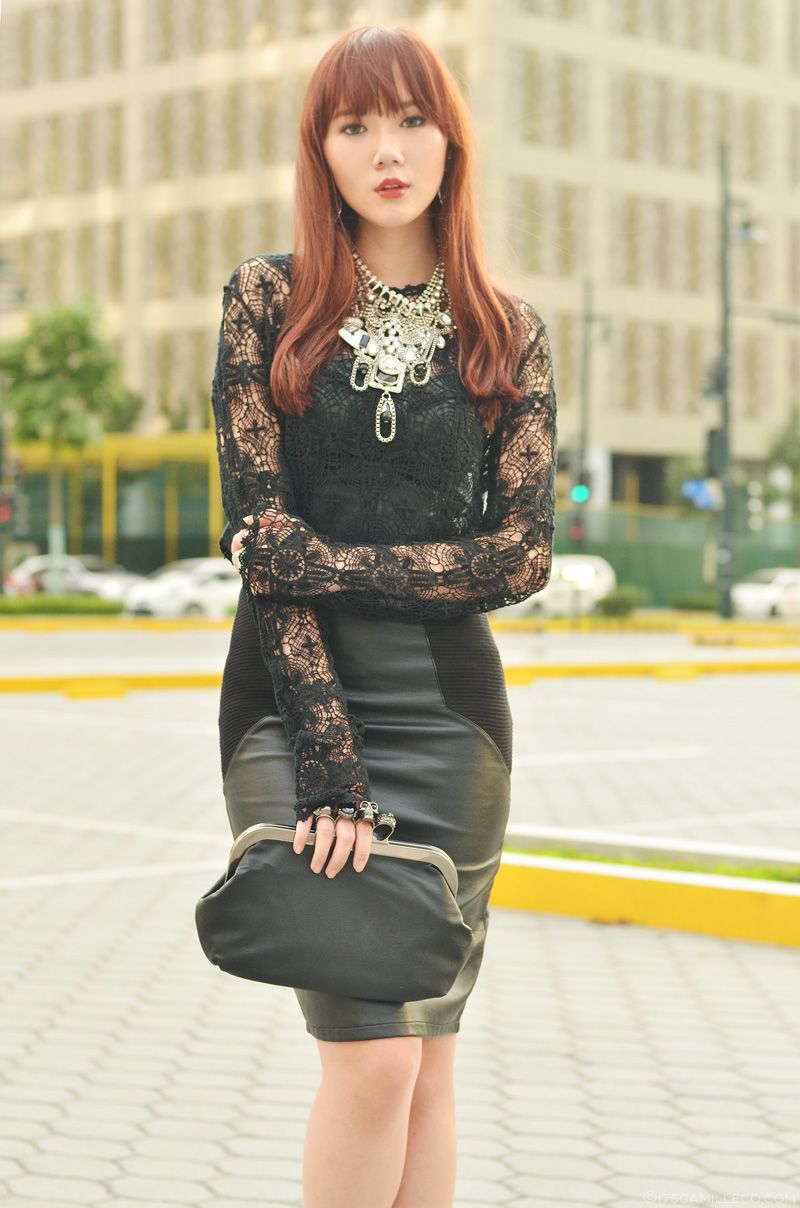 H&M leather cropped corset | Topshop leather skirt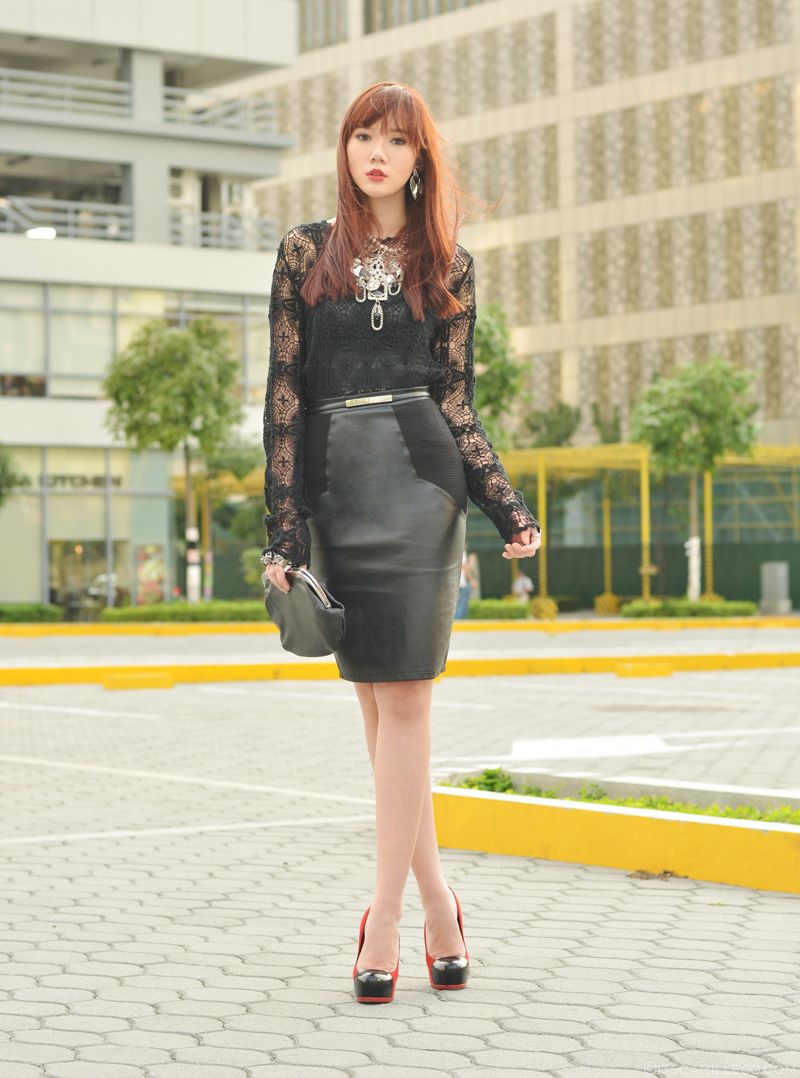 Prada belt