Last February 9 was a busy day for me. I had a 7:30 am call time for the Chinese New Year fashion show I helped my dad and his Filipino Chinese Business Club organize at Lucky Chinatown Mall. By lunch time, I had to rush to one of my high school best friends' engagement party. After that, I went straight to SM Makati for my Majolica Majorca Lash King Face-off event which lasted all the way until 7:30pm. My night didn't end there! I had to go back to Lucky Chinatown Mall to try and make it to the fashion show proper which I unfortunately missed. Whew! That's Binondo to Greenhills to Makati and back to Binondo! Needless to say, my body was ready to crash. Good thing I had a room waiting for me at Ramada Manila Central.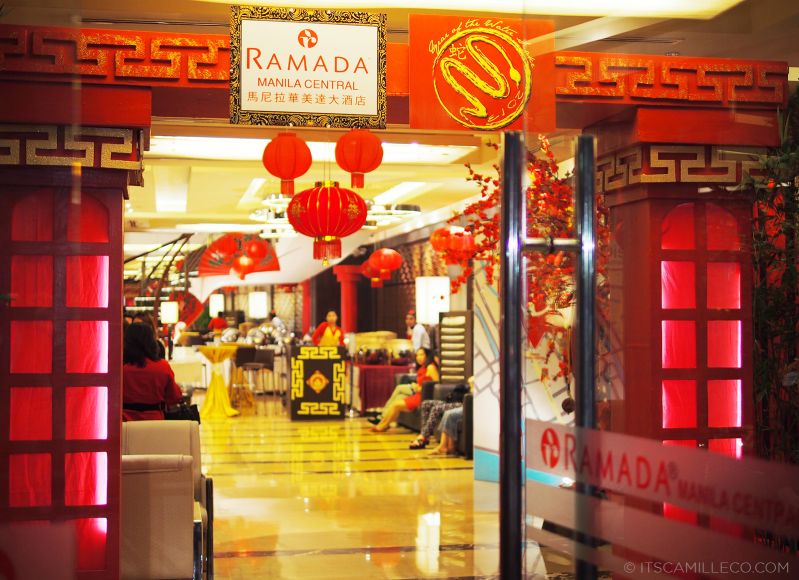 I'm sure a lot of you didn't know that there's already a hotel like this at the heart of Binondo. I sure didn't! It was a pleasant surprise to find out that Binondo now has it's first four-star international-standard hotel operated  by Hospitality International, Inc. (the same group that runs The Henry and Picasso in Makati). It's under a license agreement with Ramada Worldwide so like other Ramada hotels,  Ramada Manila Central has first-rate amenities, modern features, well-appointed rooms and delicious dining options.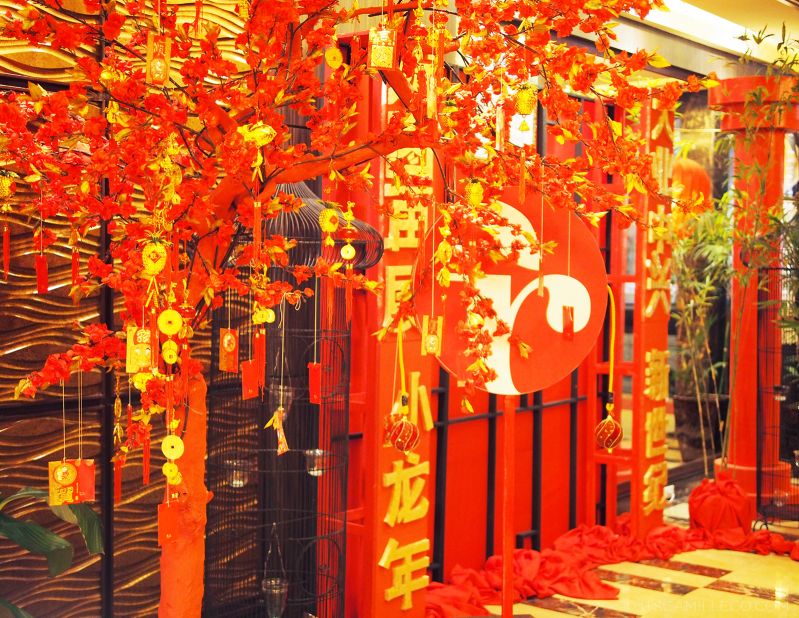 Since it was the eve of Chinese New Year, Ramada looked especially festive. The whole lobby was sprawling with guests eager to participate in Chinese New Year festivities at the world's oldest Chinatown. Yes, you read that right. Binondo is the oldest in the world! From being a simple Chinese settlement in the 15oos, Binondo is now a bustling district filled with landmarks, merchants and artisans that offer unique finds, cultural experiences and scrumptious food.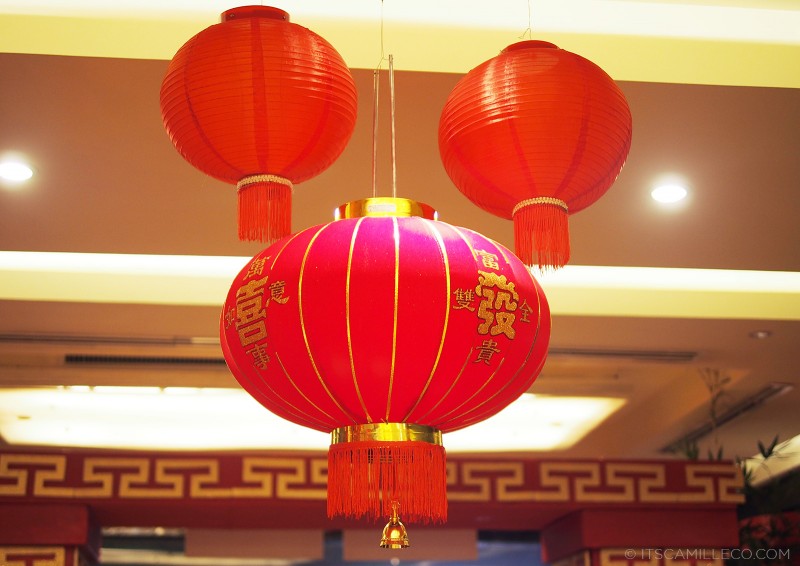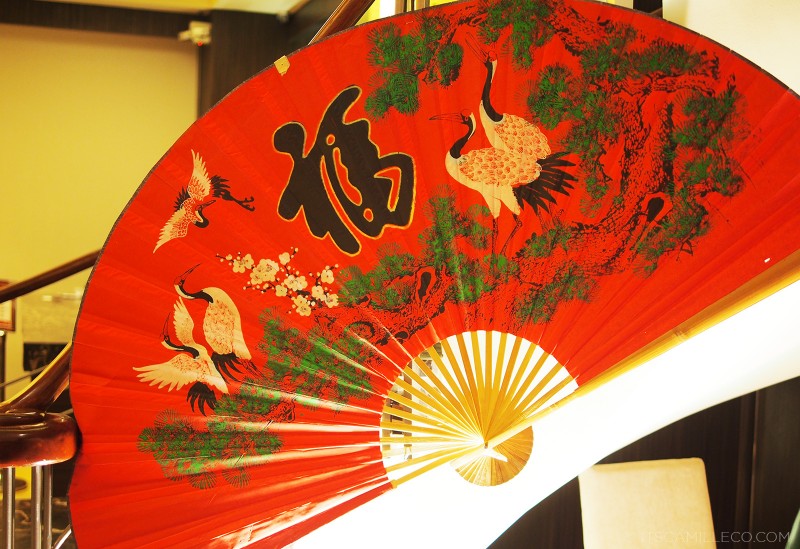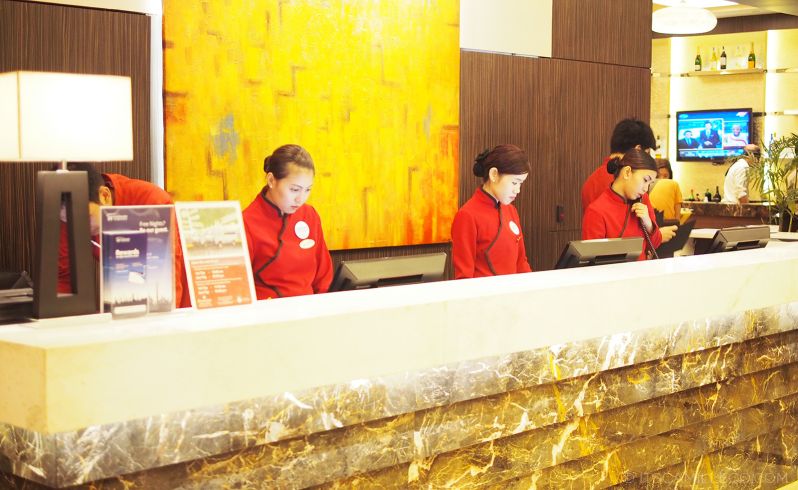 Although all that I've mentioned above seem so enticing, a warm shower and a soft bed were all that I could think of upon arriving at the front desk. It was my first order of business. Don't get me wrong, I really wanted to explore Chinatown but my body felt otherwise.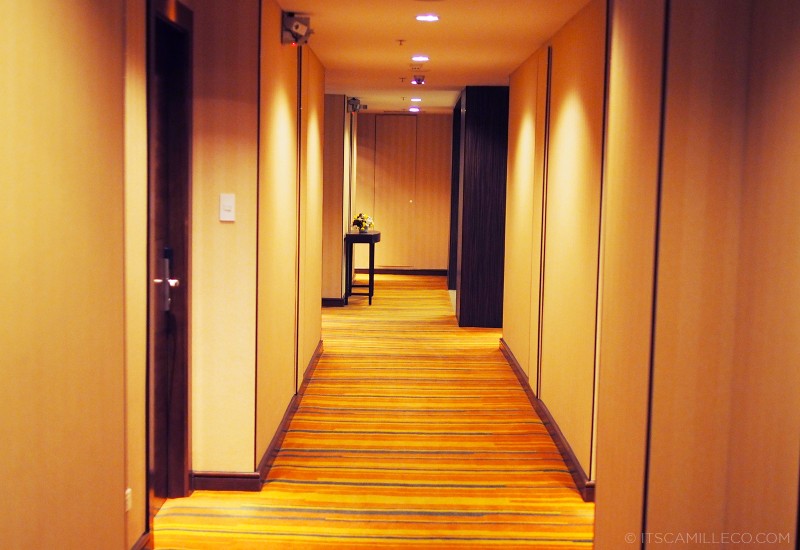 The road to heaven!!!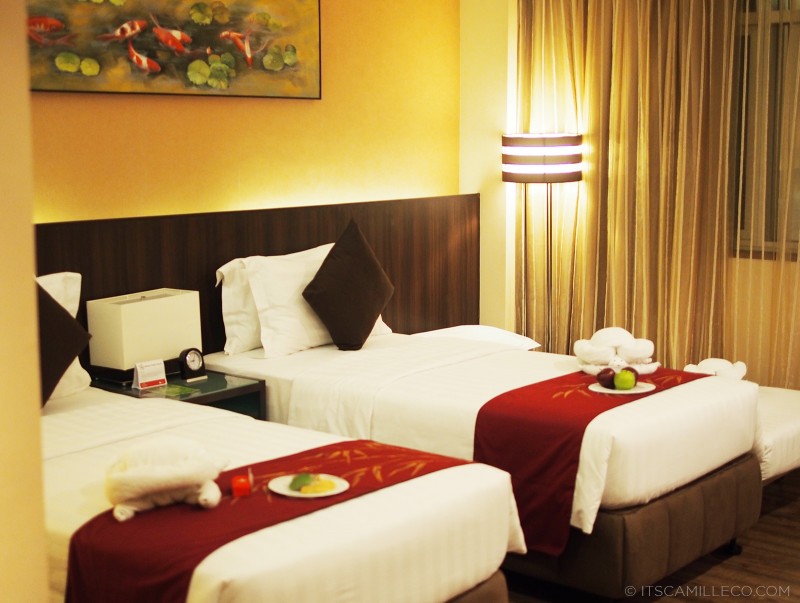 Hello there, fluffy bed! Finally, we've met! LOL. Notice the cute towels rolled to resemble tortoises? Or did you notice the tikoy and fruits first like me? Huli! Tawag diyan, patay gutom. What? Don't judge. I'm a hungry girl!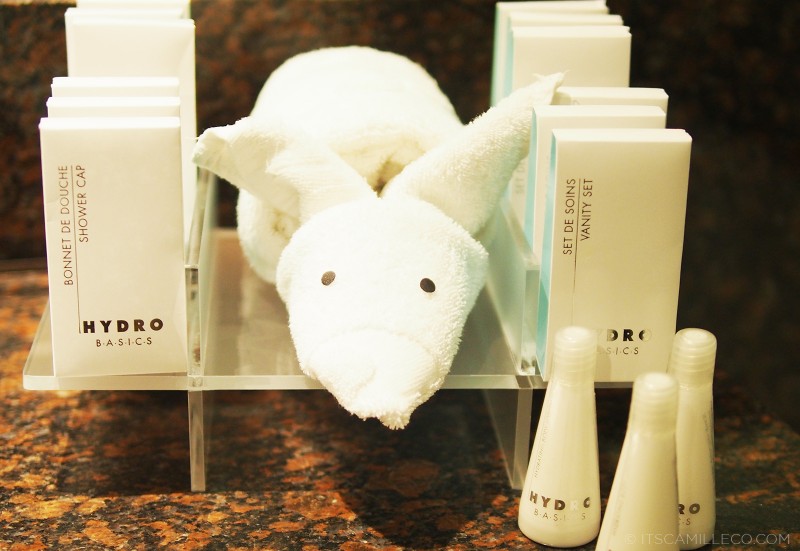 More cute towels!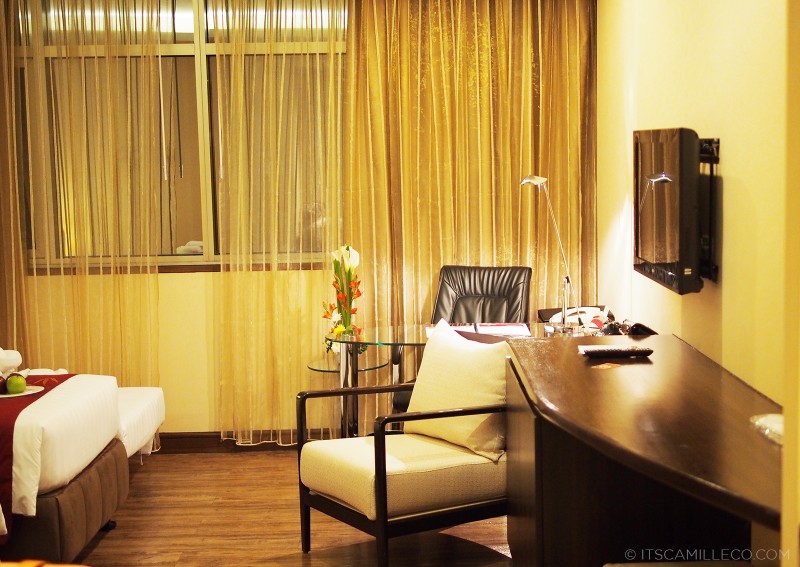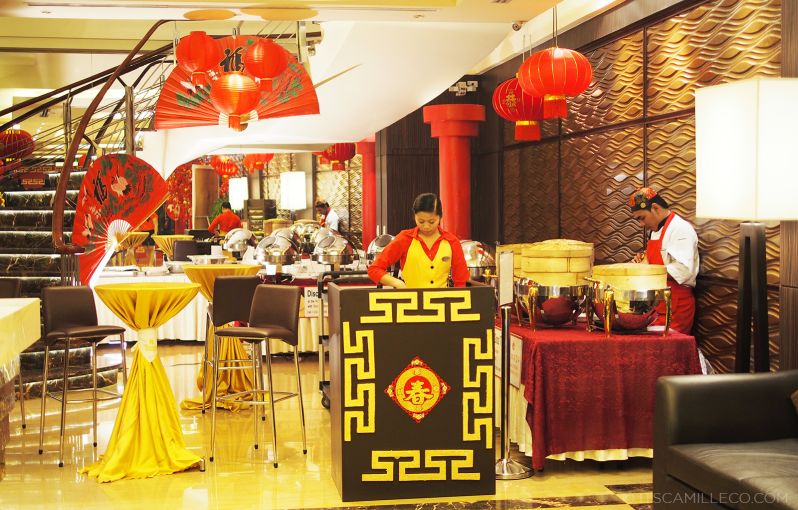 After freshening up, I went straight to the lobby to get some Chinese food. Ramada had a special buffet set up in celebration of the Chinese New Year which includes classics like siomai, siopao, tikoy and more.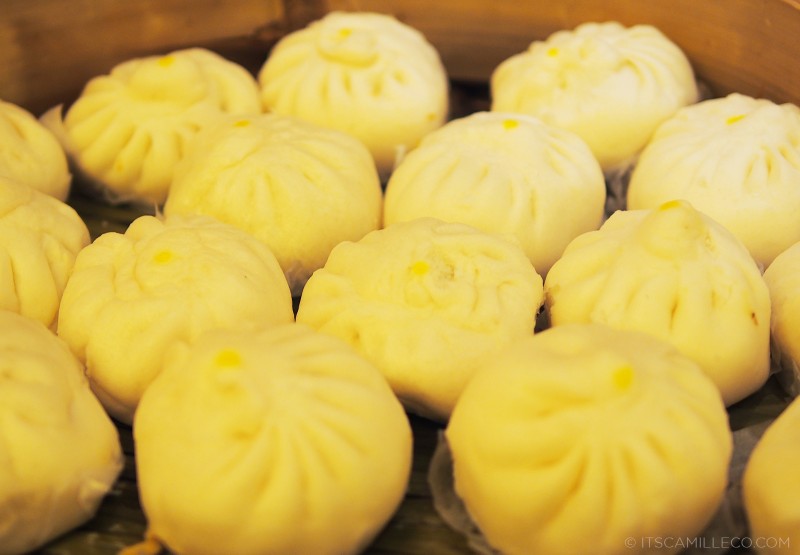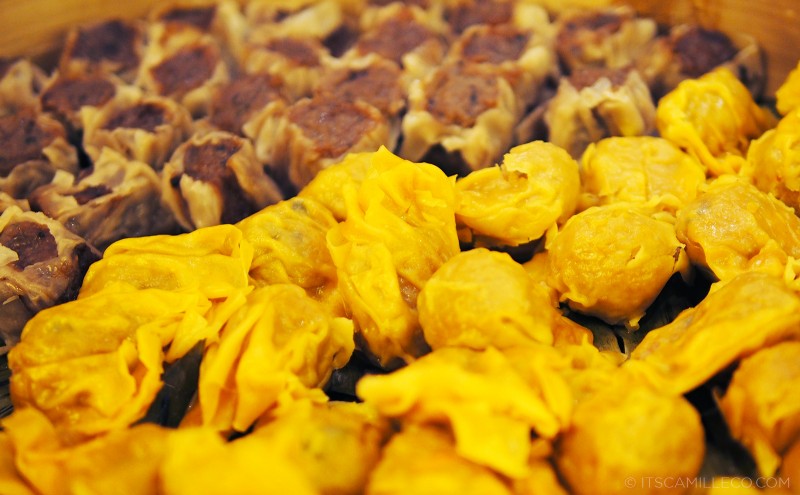 Yum! Just what I needed!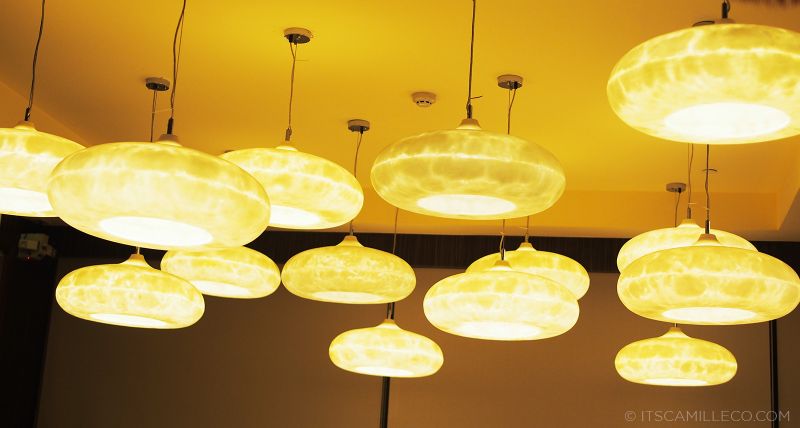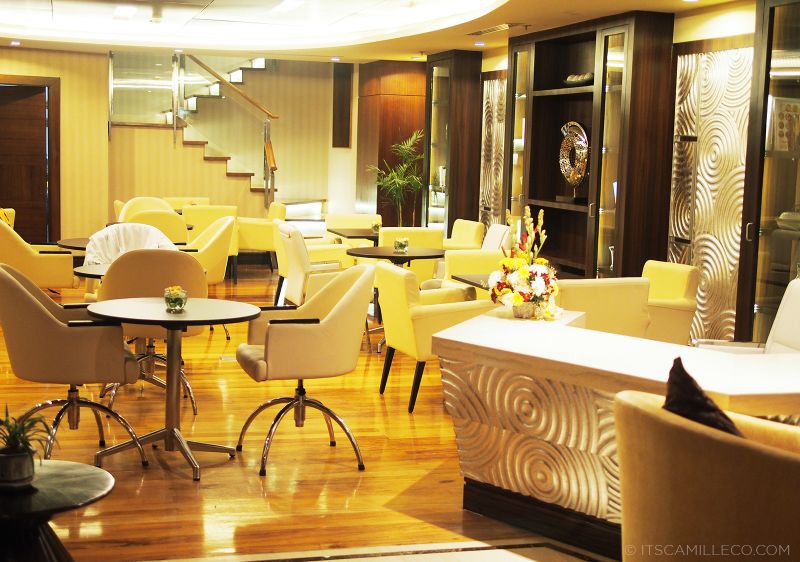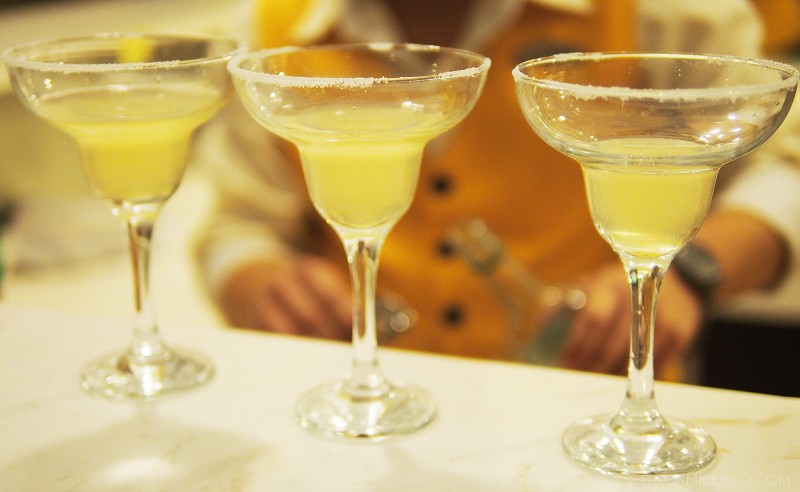 After that much needed snack, it was time for cocktails at the roofdeck as we waited for the countdown and fireworks to start.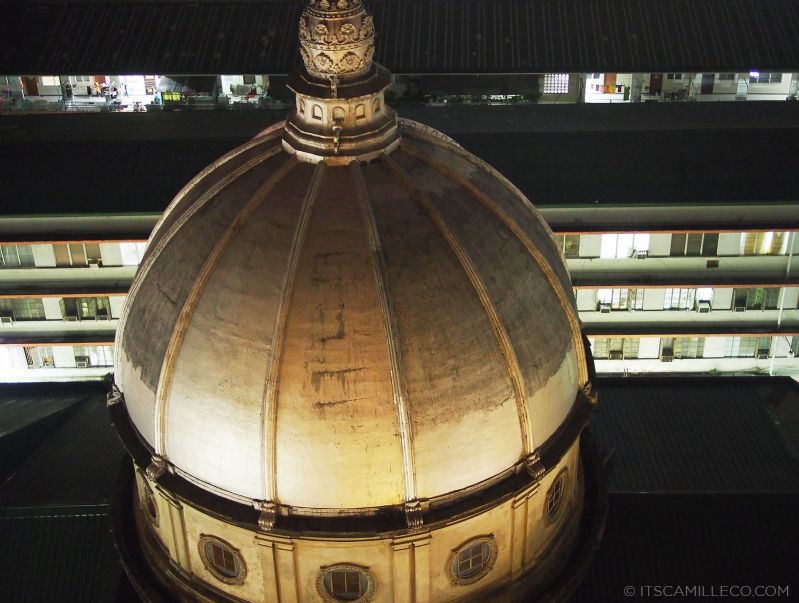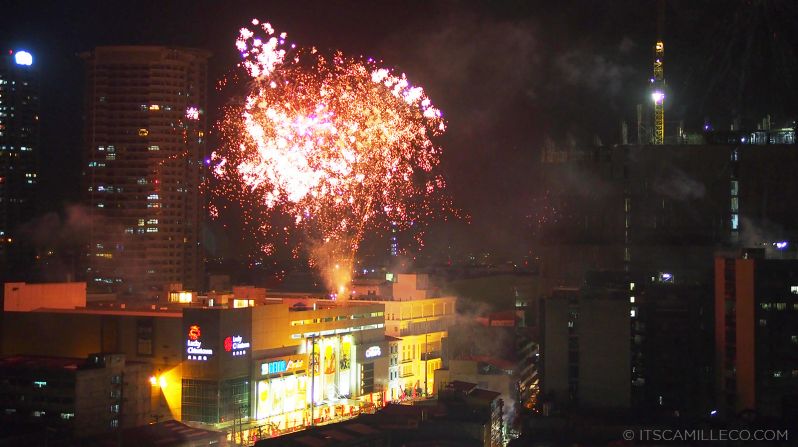 And you can see Lucky Chinatown Mall not very far away.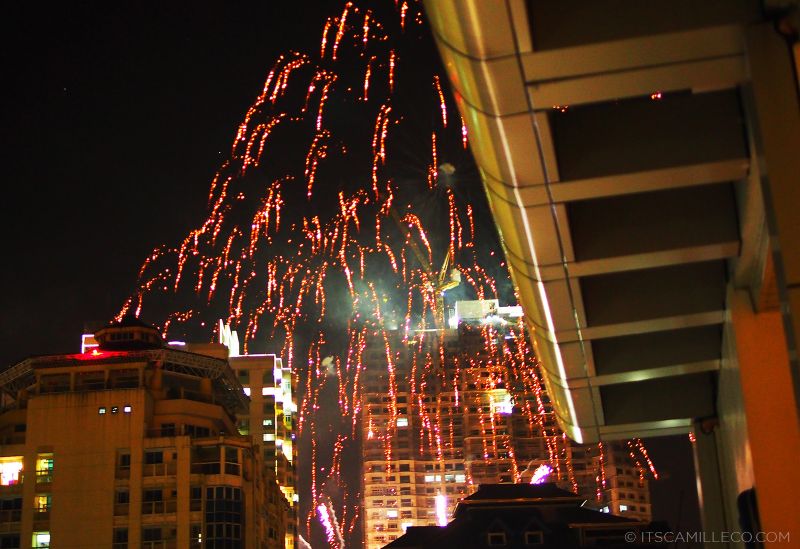 When the fireworks started, I seriously didn't know where to look first. Fireworks left and right!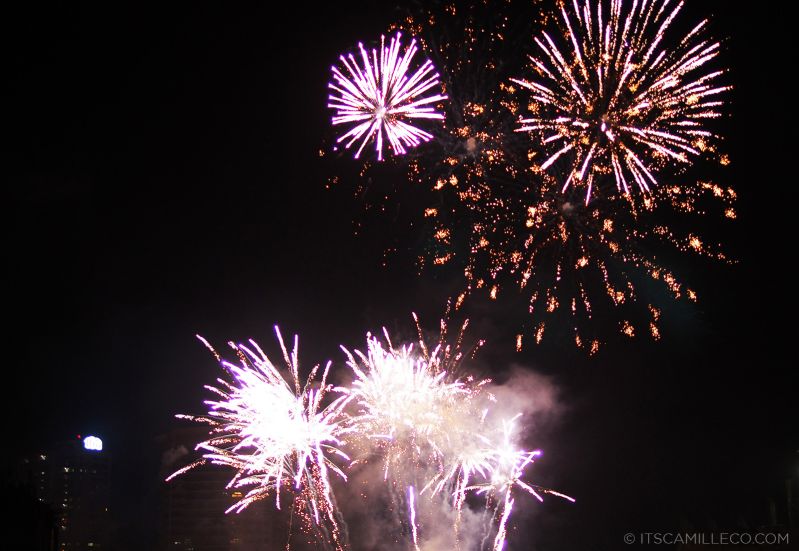 Kung Hei Fat Choi, everyone!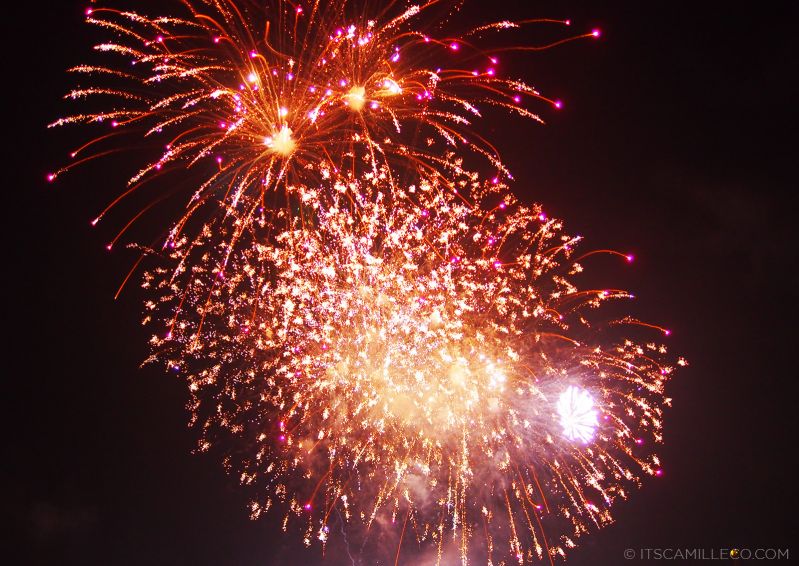 It was my first time celebrating Chinese New Year this way. Usually, I just eat out with the whole clan. Seeing Chinese New Year being celebrated this way at the heart of Chinatown was a totally different experience. My friends and I felt like we were abroad! The atmosphere was really something else. I can't seem to find the words to describe it. It was so enriching and culturally charming.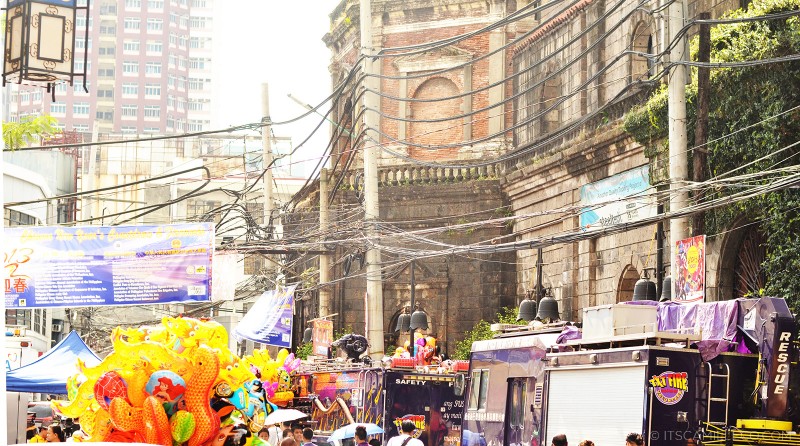 The next day proved to be even more festive. I've seen Binondo countless times, but never like this. There were so many tourists and locals alike–eager to experience Binondo like never before. Ramada is actually a hub for plenty of Binondo's tours collectively called Discover Binondo. You can choose among food, heritage and shopping tours. If you book a stay with Ramada, you can also gain access to a lot of Binondo's points of interests and get dining and shopping deals all over town. If I didn't have to leave early, I would've loved to go on a tour or two. My friends and I are actually planning to go on one some time this year. I really want to try the walking food tour and heritage tour.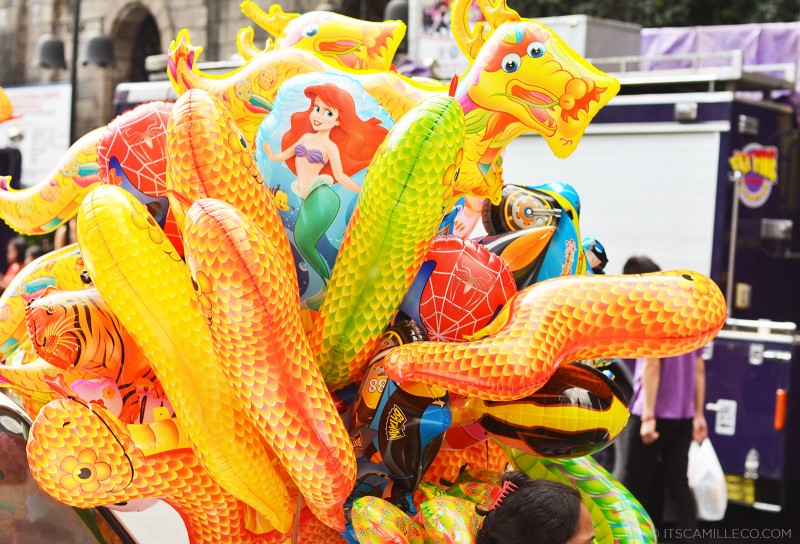 Oh Binondo, I never thought you can charm your way into my heart. Surprisingly, you did.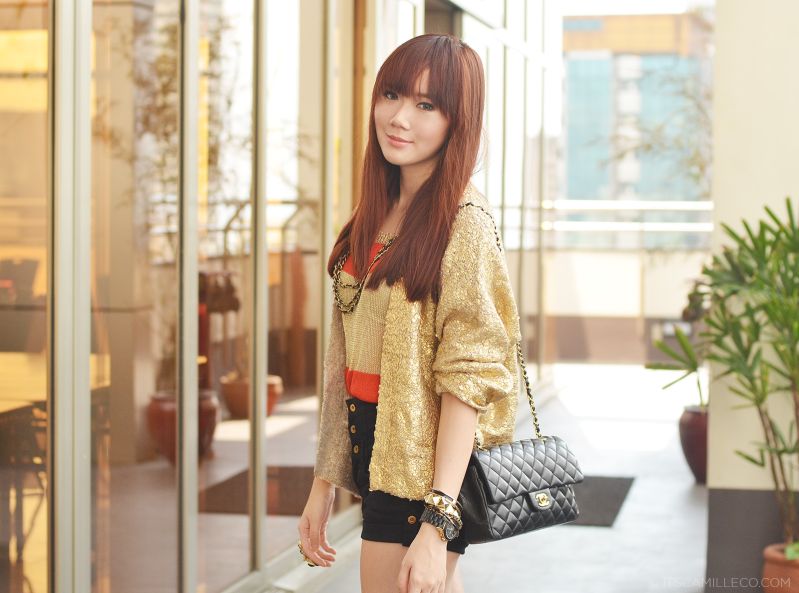 Before I end this post, what's a Chinese New Year celebration without a Chinese New Year outfit? Red and gold for a year of prosperity!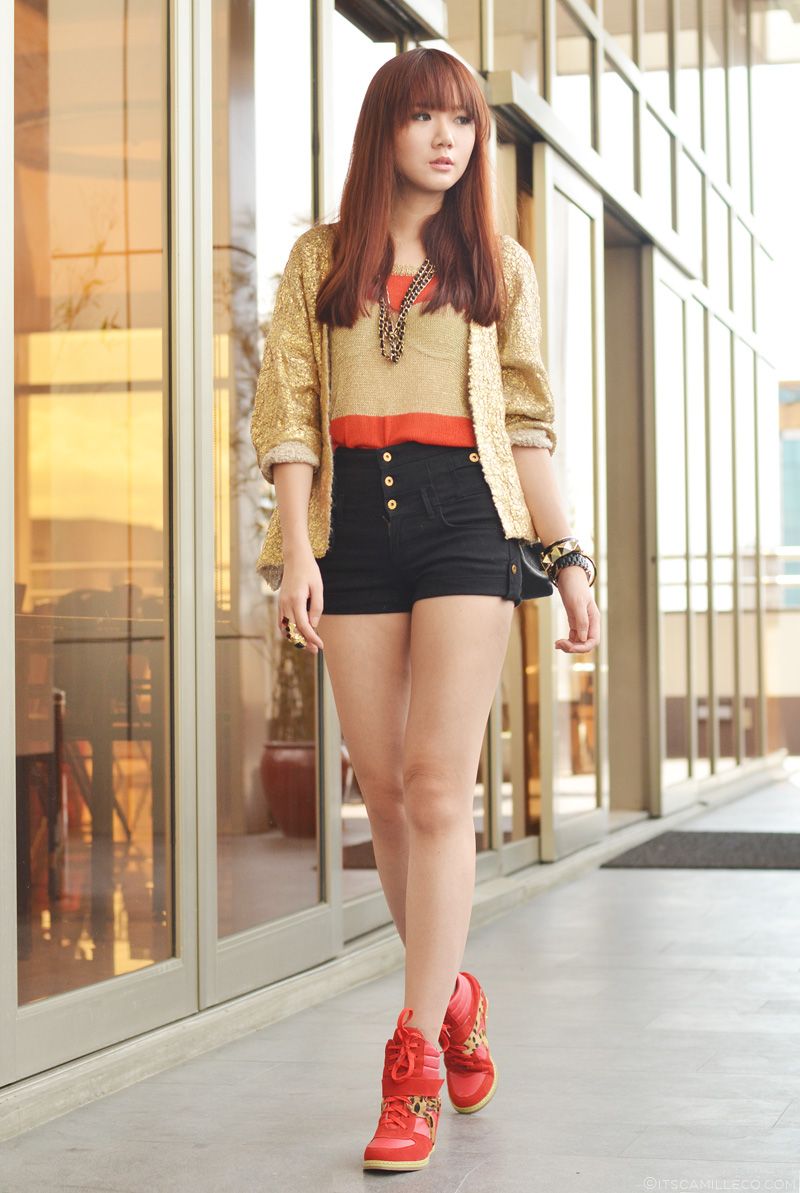 [button link="http://lookbook.nu/look/4611773-Prosperity" size="small" bg_color="#e5b3b9″ window="yes"]Hype this look on Lookbook.nu here[/button]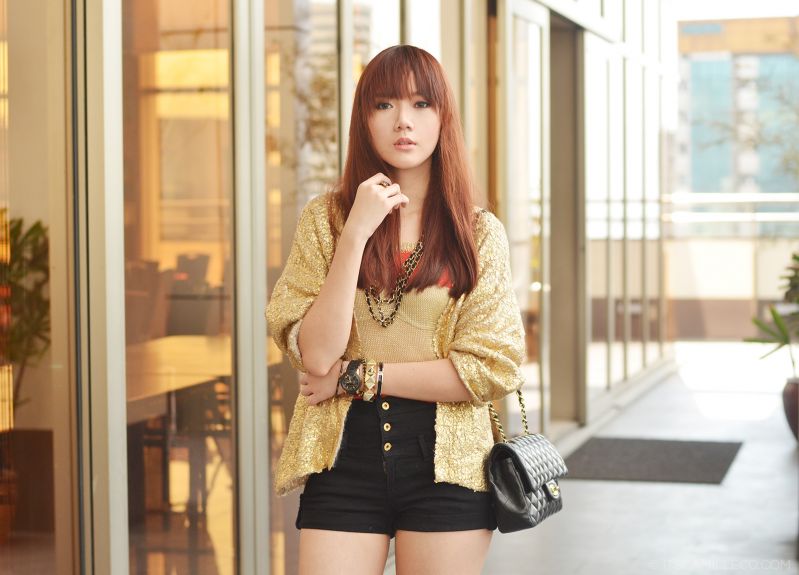 H&M gold cardigan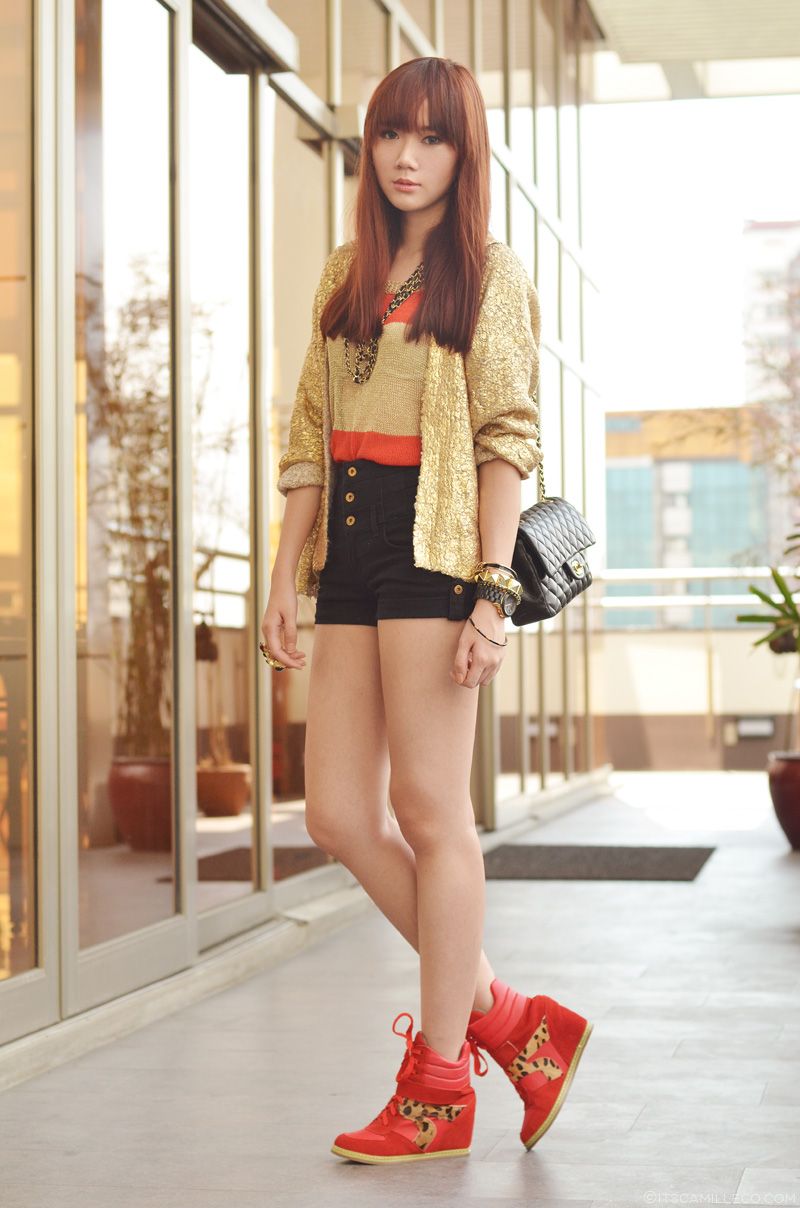 Topshop shorts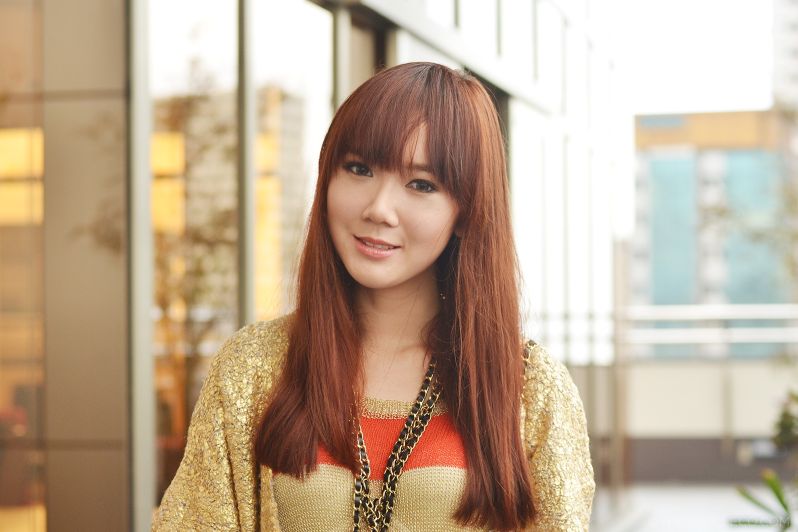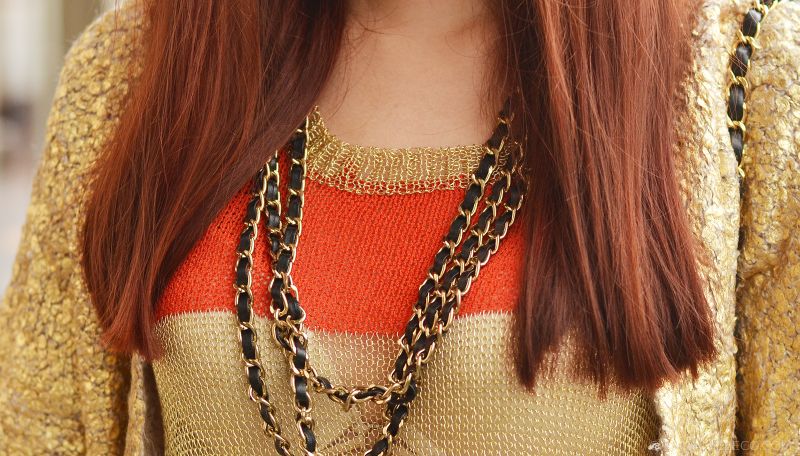 From Hong Kong necklace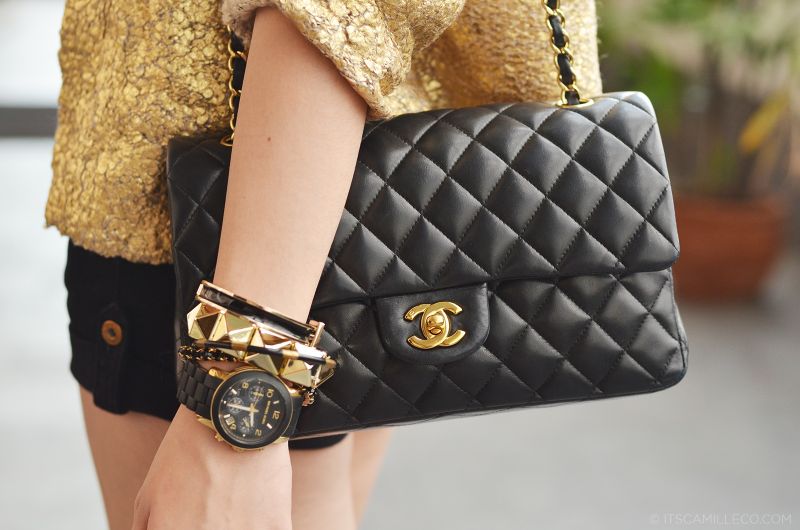 Chanel bag | Michael Kors watch | Peaches On Top black/gold bracelet | Wear Mauve belt cuff | Tomato gold bracelet (part of a set)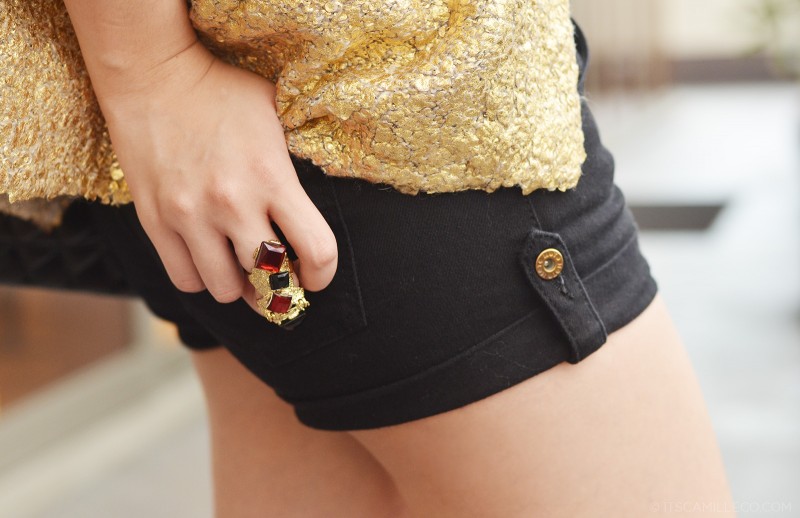 Peaches On Top ring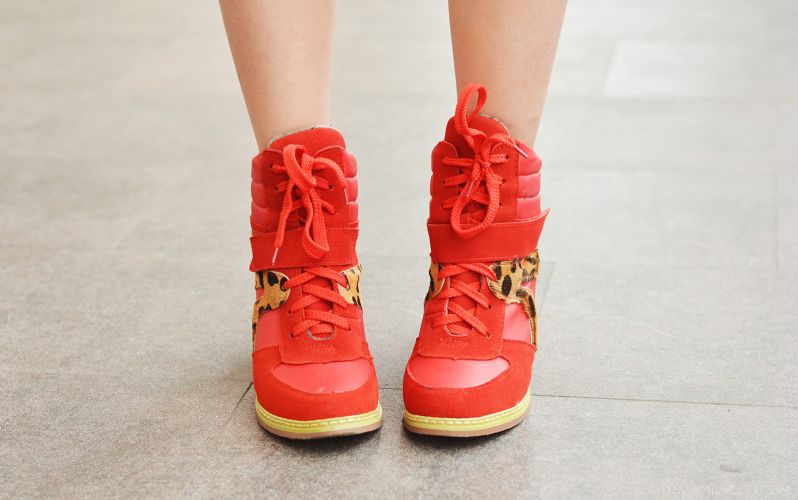 S&H wedge sneakers