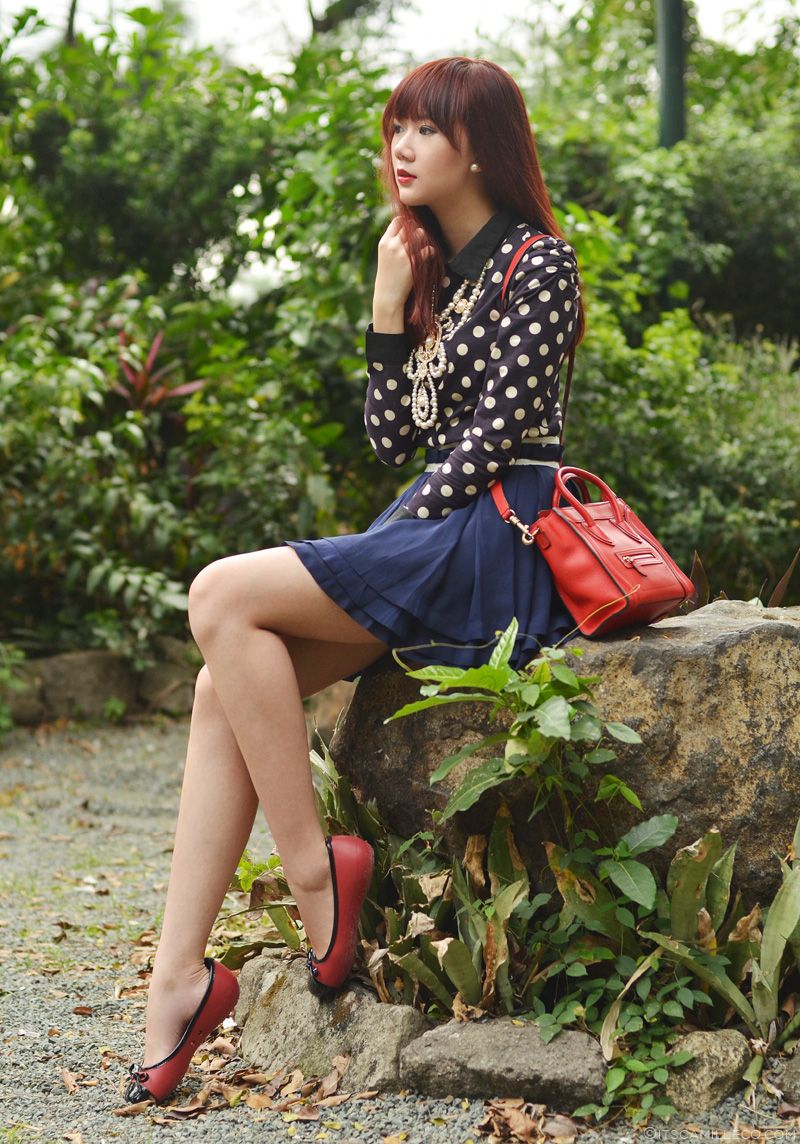 We've already welcomed 2013 but it's only about to arrive this weekend based on the Lunar calendar. With Chinese New Year just around the corner, I figured I'll wear something inspired by the occasion to help you decide what to wear come February 10. Polka dots–lots of them! They're shaped like coins which is why the Chinese believe they bring in good luck for the New Year. It's like you're wishing for lots of money and success for the year ahead. I got my polka dot top from My Everyday Fashion, a local online store that I recently discovered. They have so much polka dot tops and more!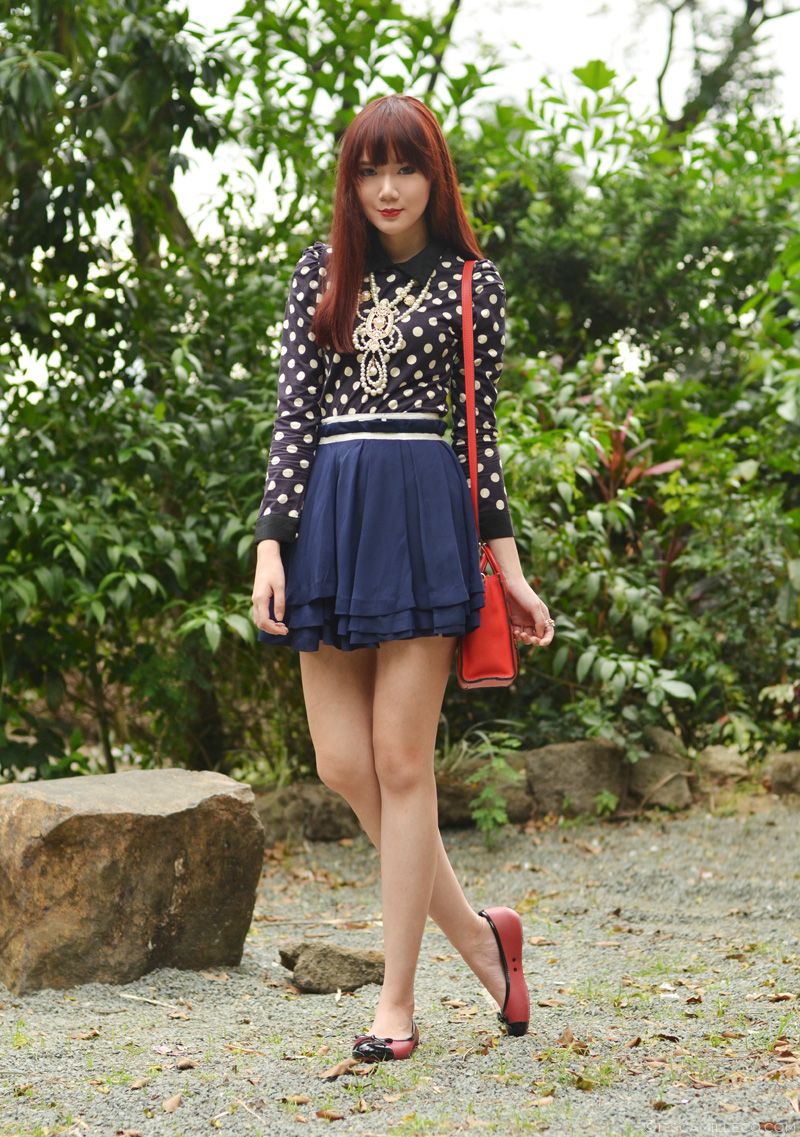 Red is also believed to be a color that brings in luck so I made use of the color as well. Not only are my shoes, bag and lipstick red but so is my hair! DUN DUN DUN. (That's my lame attempt at making some sort of sound effect. Please accept me for who I am. LOL.) My red hair has finally made its official debut on my blog! Woot!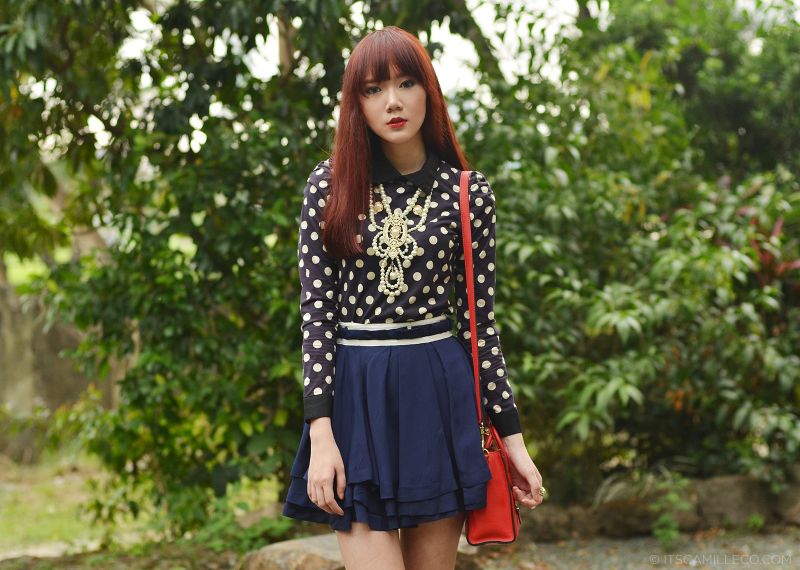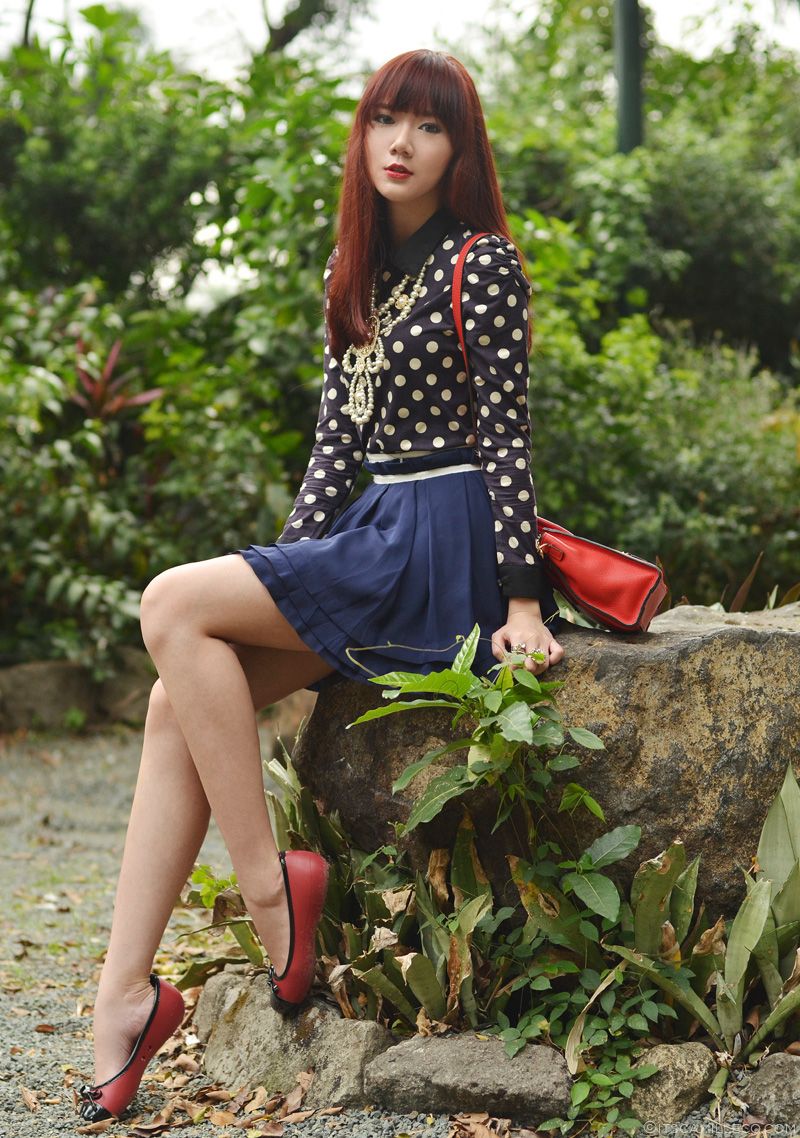 My Everyday Fashion polka dot top | Forever 21 skirt (old)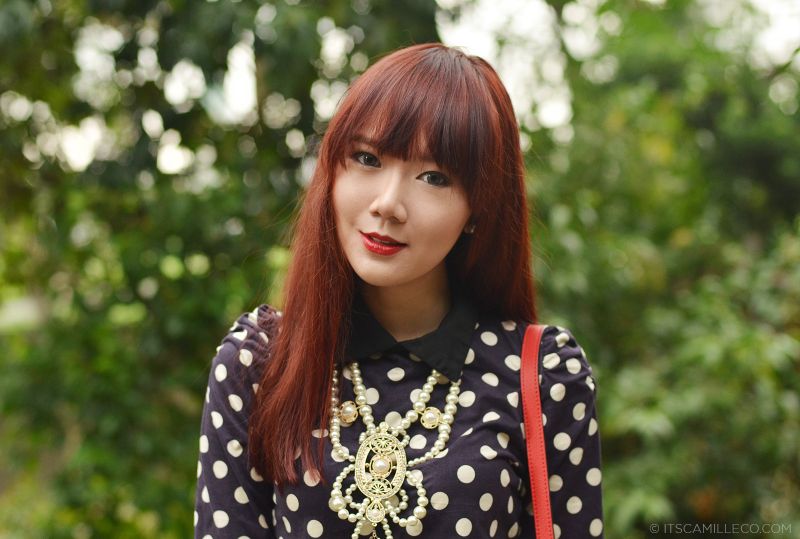 MAC ProLongwear Prolong lipcreme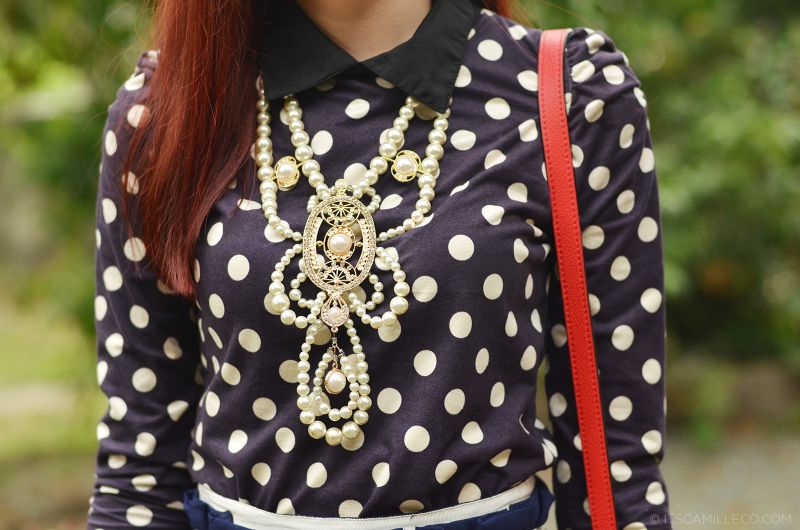 Aldo necklace (old)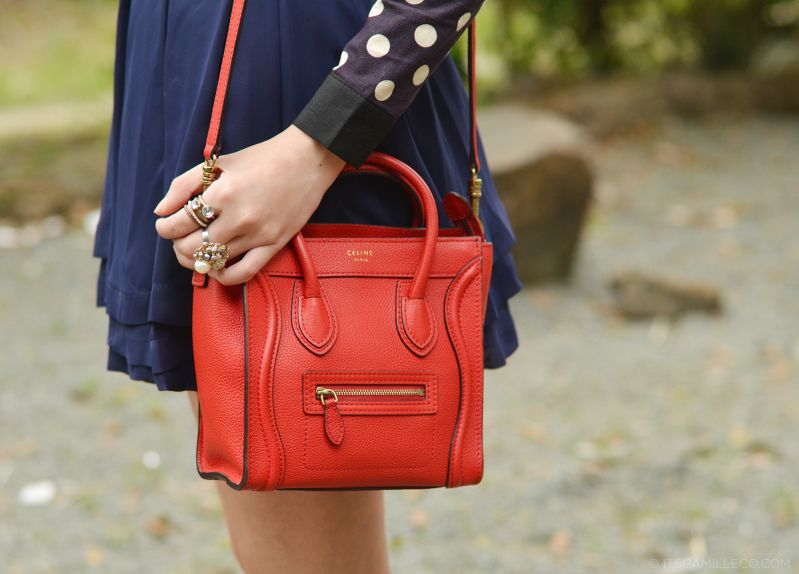 Celine bag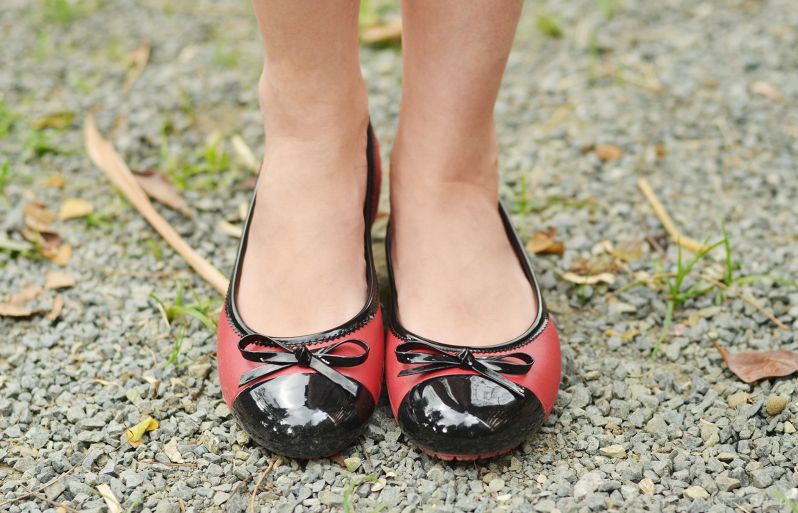 Crocs ballet flats
Now whoever said Crocs can't make cute flats must've never seen these.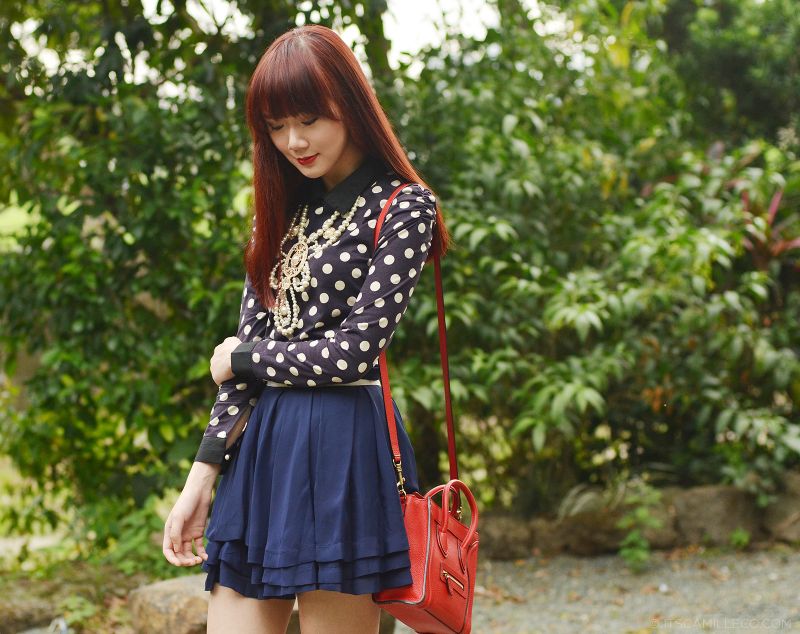 [button link="http://lookbook.nu/look/4548053-Ready-For-The-New-Year" size="small" bg_color="#e5b3b9″ window="yes"]Hype this look on Lookbook.nu here[/button]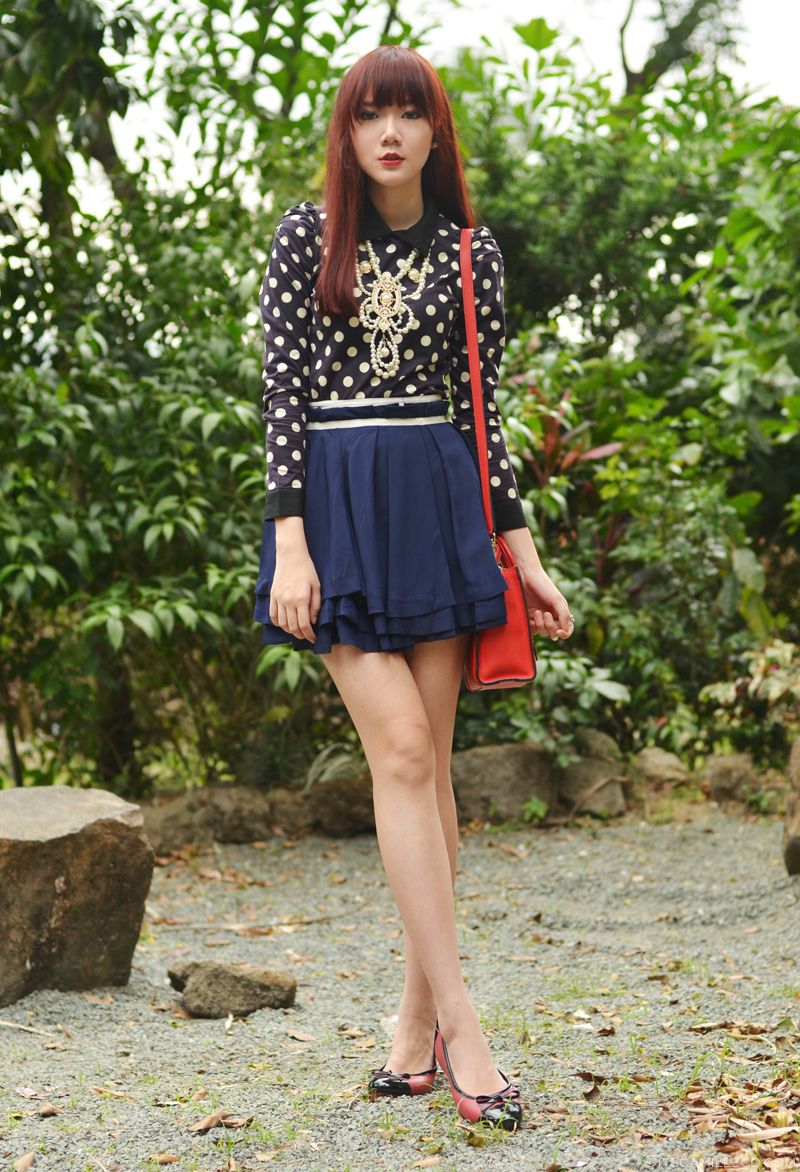 P.S. Since we're already talking about the Chinese New Year, if you have nothing to do on the 9th, drop by Lucky Chinatown Mall. I helped my dad's association with their Chinese New Year festivities in partnership with Lucky Chinatown Mall. My friend Haze and I styled a short fashion show that starts at 7pm. You can walk around and enjoy the other activities and booths set up there as well!