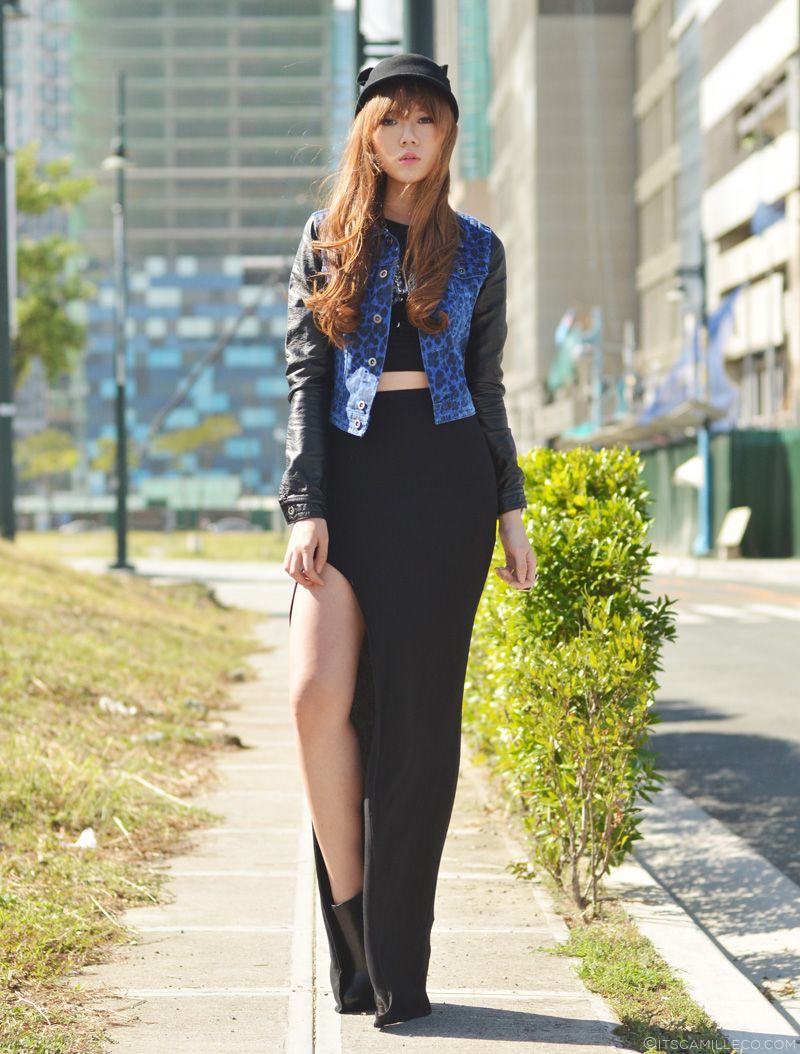 I've been wanting to blog about this outfit for the longest time but I wanted to wait for the magazine feature I wore this for to come out first. We actually shot the feature as early as December of last year and it's finally coming out this week, if not next. The feature is for Look Magazine's February/March Issue. I'm the "IT Girl" for the month. Big thanks to Kelly Misa for the feature.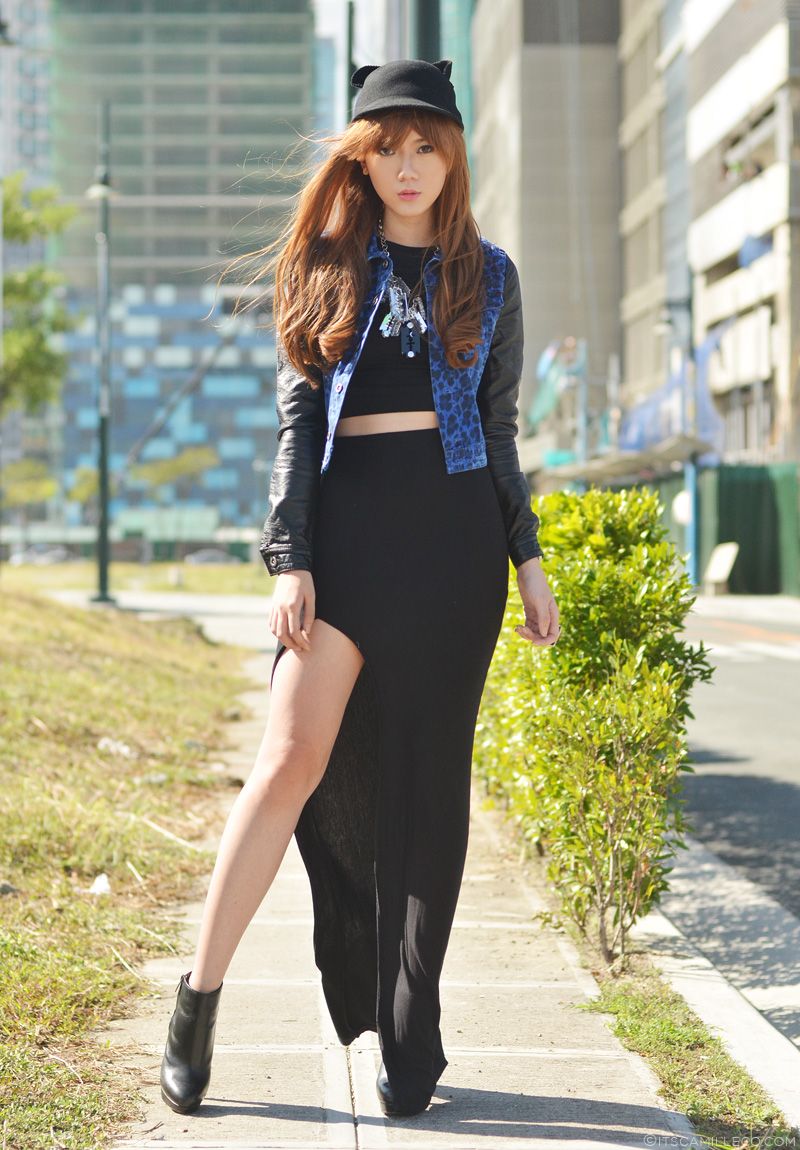 It was a short and quick shoot. It took an hour or so for hair and makeup to be done but the shoot itself didn't even take 5 minutes. I'm not exaggerating! It took me longer to shoot these than the feature haha! I can't wait to see the final photo though. I hope you'll grab a copy of Look Magazine once it's out. In the meantime, let me show you my outfit first.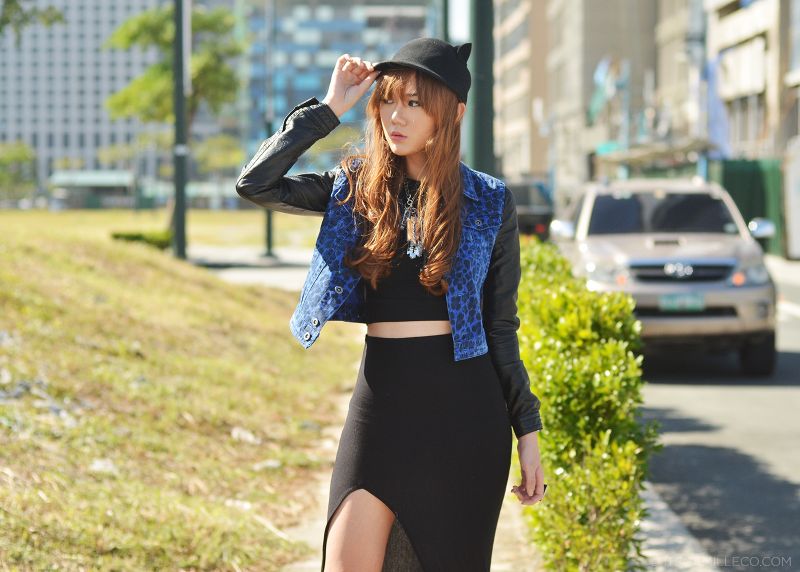 Basically, Kelly just asked me to dress in whatever way I wanted. I was feeling a little daring that day so I wanted to wear something sexy and mature–the kind of outfit I wouldn't dare wear for say, a Candy Magazine shoot, for example.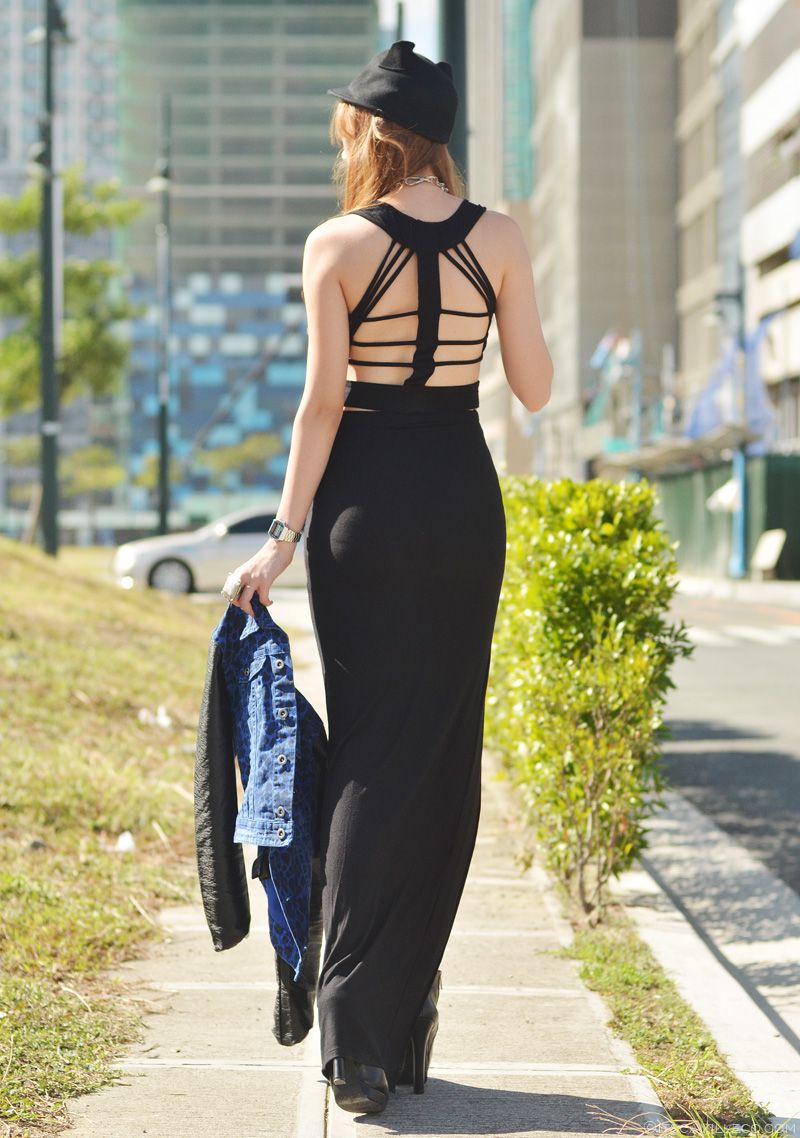 O ha, akala mo slit at cropped top lang ulit? (English translation: So you thought it's just another cropped top and high-slit skirt?) Say hello to my little web of lies, este, web top. I adore this top so much!!! I'm such a sucker for pretentiously conservative clothes. LOL. You know, those pieces that are conservative in front but not so much at the back? I've got nothing to show in front anyways. We all know I'm lacking in that area. The back, however, is something I'm willing and able to show off.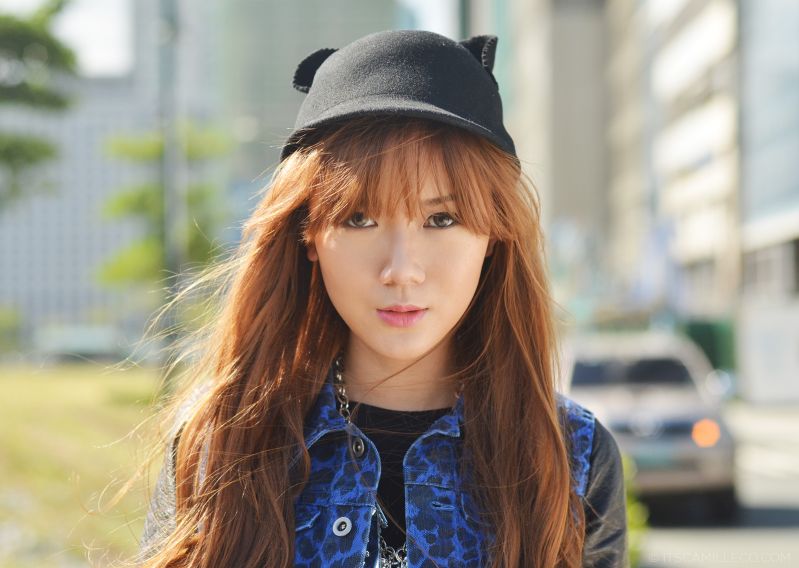 Then for a dash of fun, another cat-ear hat to complete my look.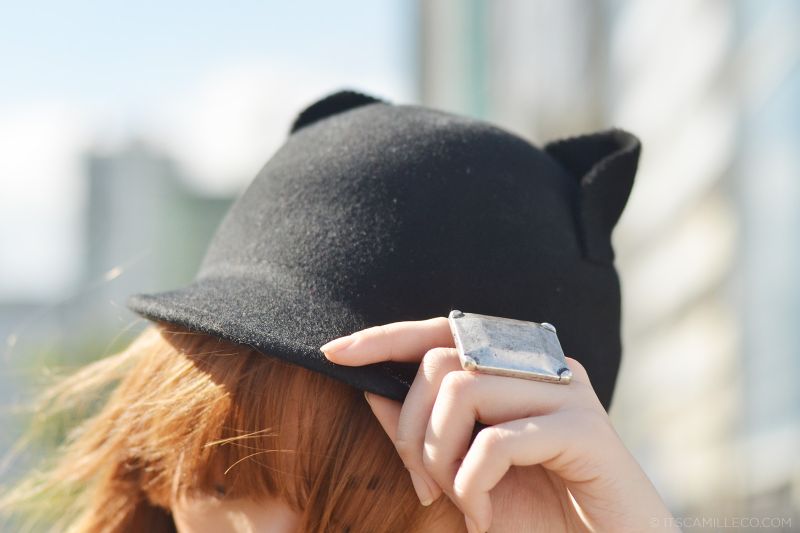 Romwe hat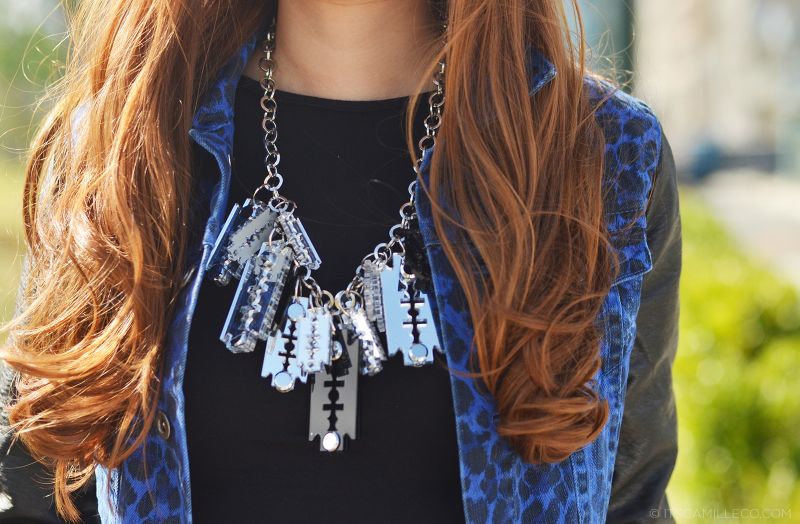 Coexist Pret necklace (sold out) | H&M jacket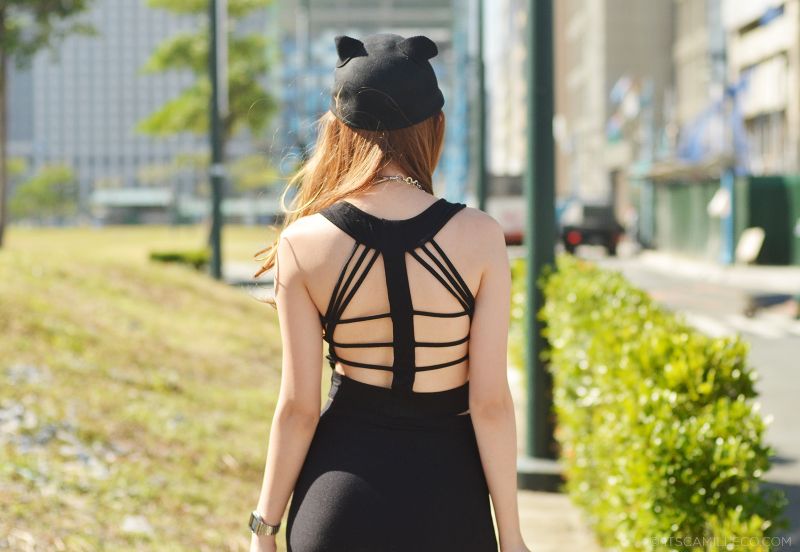 Stylista.PH top | Style Staple skirt | Watch Factory Casio silver watch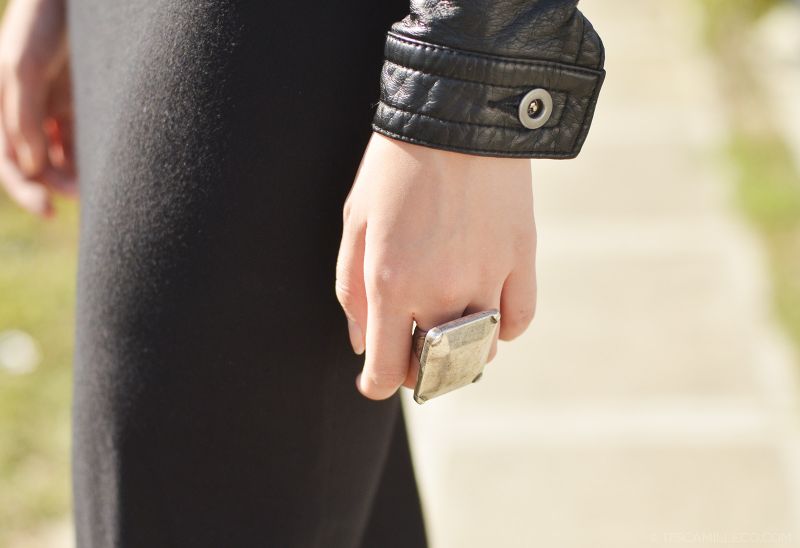 SM Accessories ring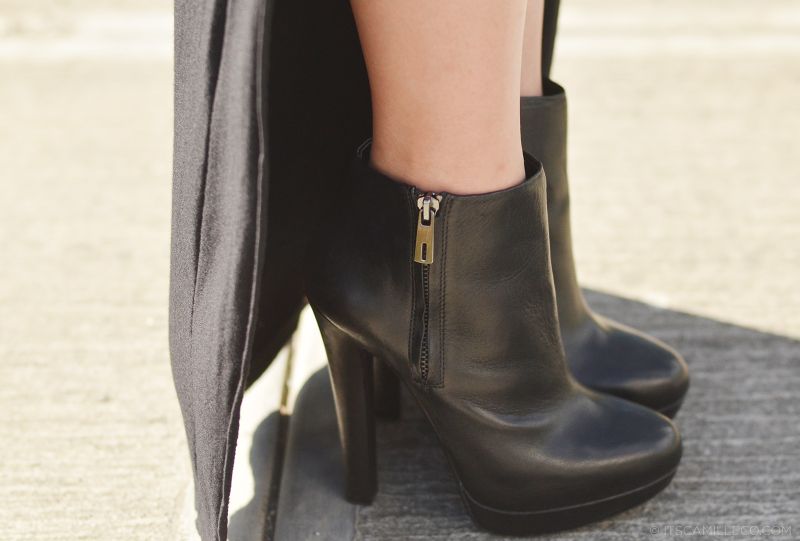 Zara shoes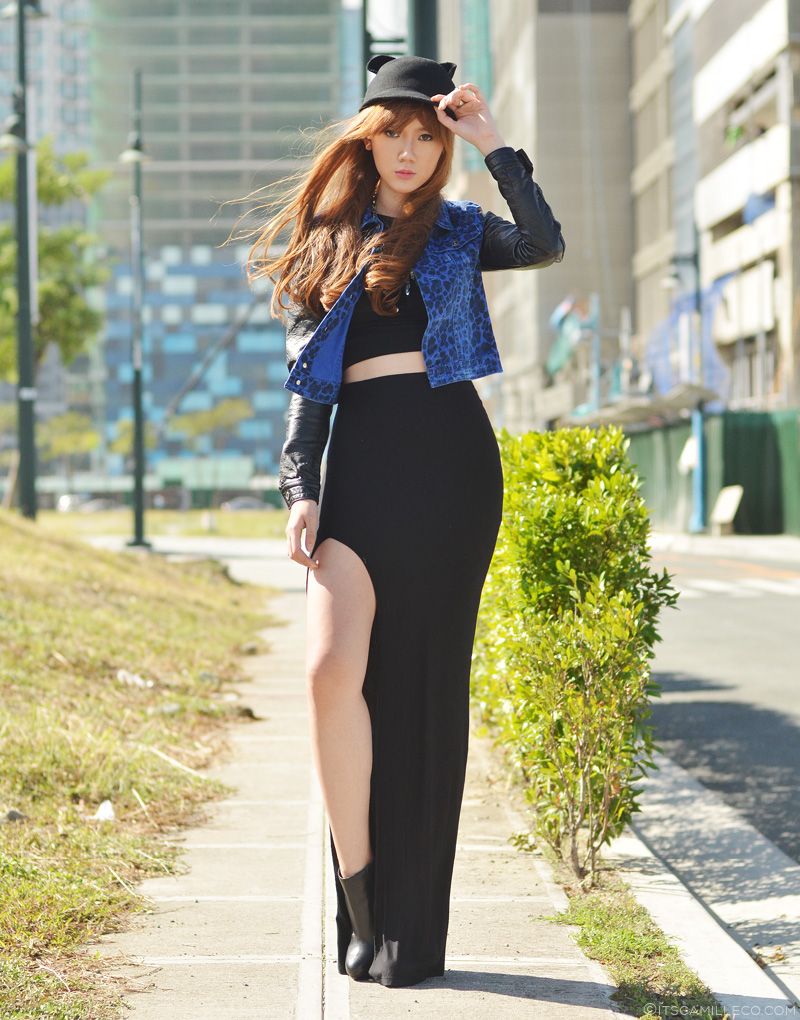 [button link="http://lookbook.nu/look/4543789-Tangled-In-My-Web" size="small" bg_color="#e5b3b9″ window="yes"]Hype this look on Lookbook.nu here[/button]