Don't skip these words and scroll down at once! I have a cute surprise for you at the end of this post but first, read what I have to say about my outfit.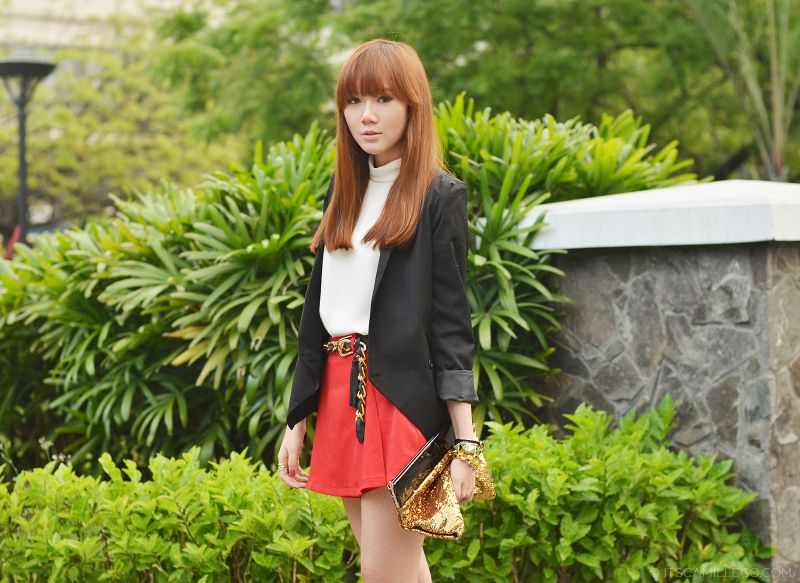 A lot of you often ask me what smart casual dressing means. This is smart casual. It's pretty simple to grasp actually. Just take the term apart–"smart" and "casual". It basically means to dress casually but not too casual that others might find it inappropriate.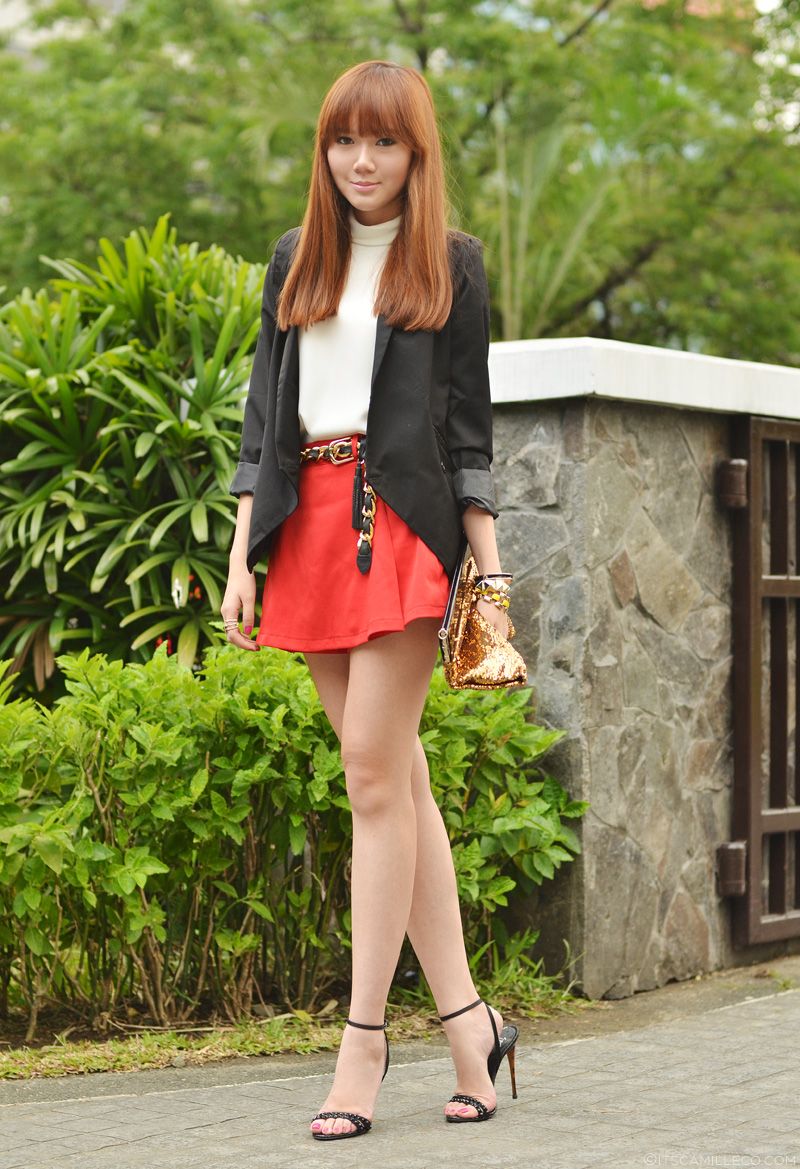 So how can you tell if it's appropriate enough or not? Imagine you're meeting your special someone's family for the first time or you're going to have lunch with your grandparents. You won't wear any miniskirts, tiny shorts, sexy bodycon dresses or revealing tops now would you? These are obviously inappropriate and not at all smart. At the same time, it doesn't mean you have to be all covered up. You're not dressing for the office nor going to a religious convention. Something like this outfit will do.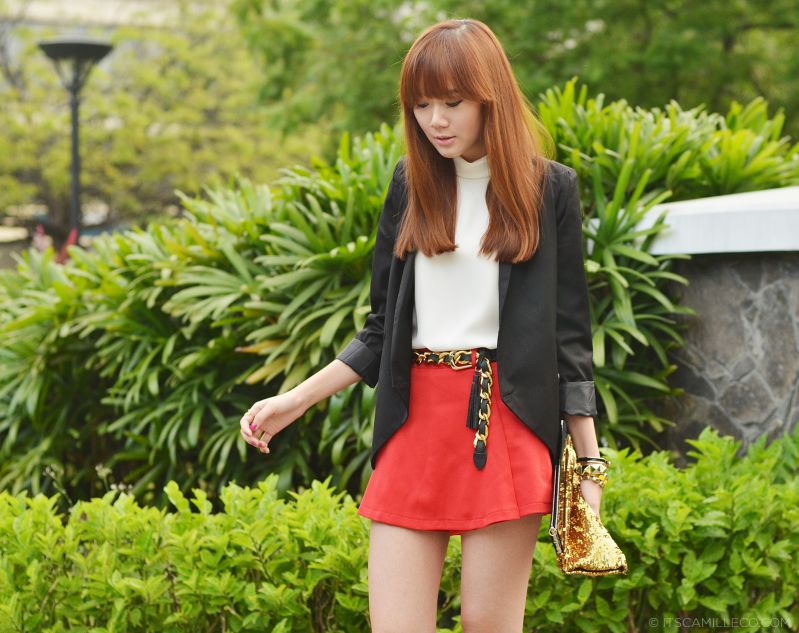 It's smart but still young and fun. I got my crisp top and classic black blazer and paired them with my red skorts to add a little playfulness to my outfit. Then, I added touches of gold to liven up my outfit a bit more.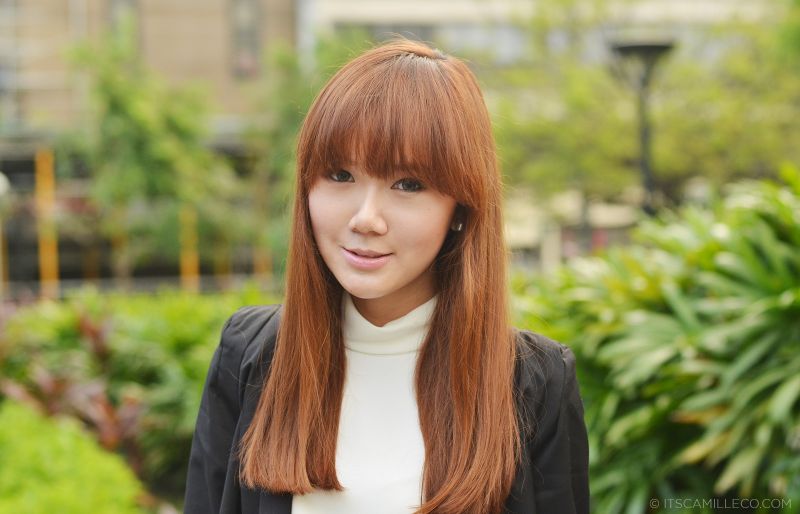 Romwe blazer | From Hong Kong belt
Kate Spade clutch | H&M yellow and gold bracelet | Wear Mauve black cuff | Tomato gold bracelet (part of set) | Mango black and gold ring | The Lyra Shoppe gold claw ring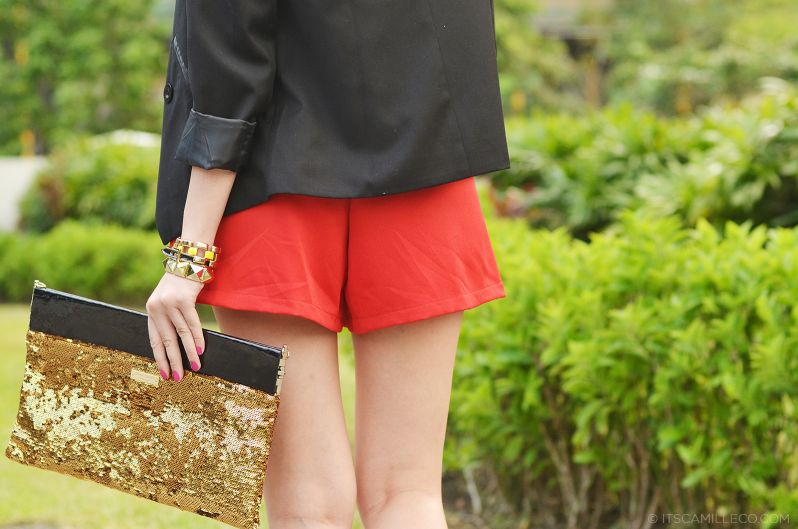 Ministry Of Retail skorts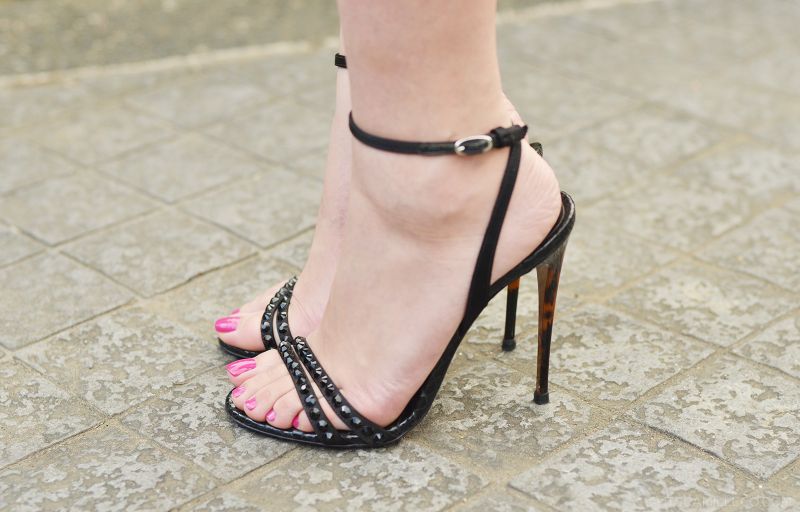 Giuseppe Zanotti heels | Nails by Nail Spa Lounge By Ellabell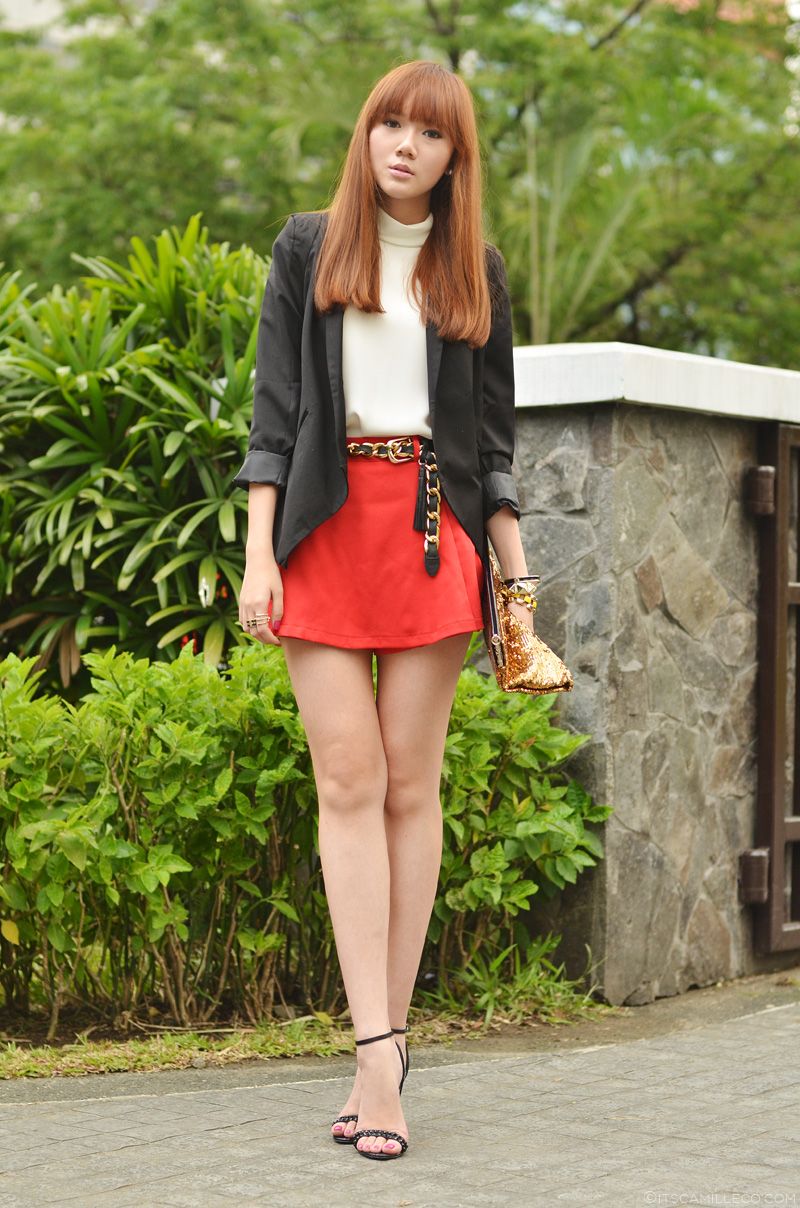 [button link="http://lookbook.nu/look/4578451-Skorts" size="small" bg_color="#e5b3b9″ window="yes"]Hype this look on Lookbook.nu here[/button]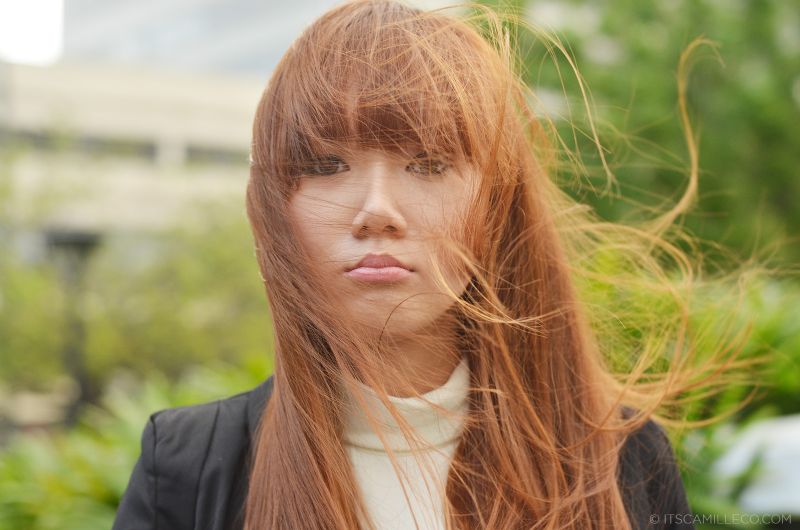 Tada! Here's my surprise for you. A candid shot of me vs. the wind. Remember I mentioned how the wind loves me so much? Well, it doesn't always work to my advantage. Case in point. See photo above.