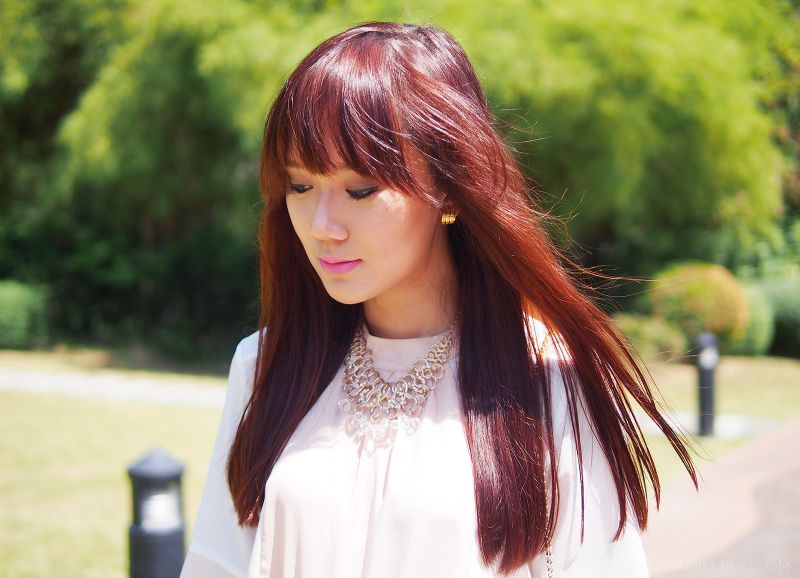 Last month, I got invited by MAC Cosmetics to fly to Cebu for their Archie's Girls collection launch there. I wasn't able to attend the launch of the collection here in Manila so I was really looking forward to this one. Here's what I wore to the launch.
It's just a simple blouse and skater skirt combo. The launch was held at Ayala Mall so I didn't really want to go all out. Since I've always been on Team Betty Cooper, I made it a point to dress all sweet and girly.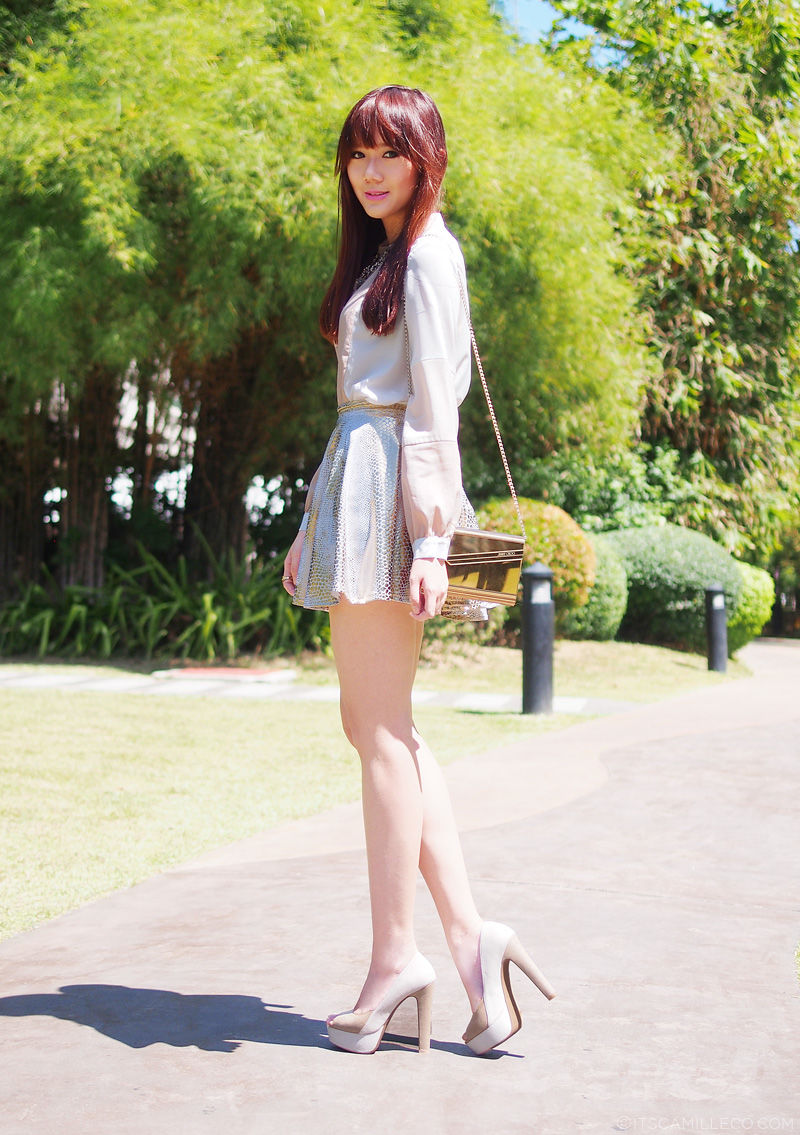 Instead of wearing something pink or light blue like how Betty usually does it, I went for cream and gold. Cream and gold always look great together. I think it's because cream is a neutral color so it's able to subdue the flashiness of anything gold.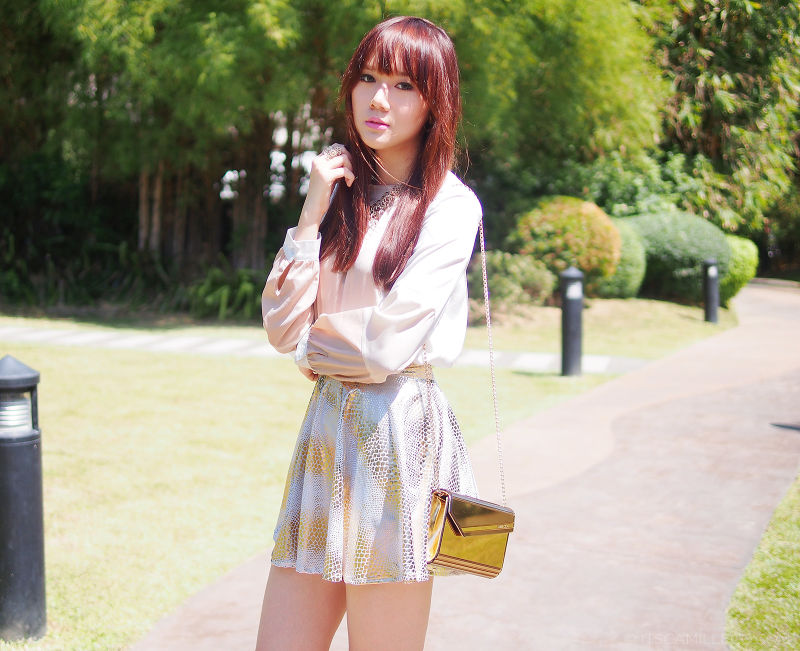 [button link="http://lookbook.nu/look/4811725-Cream-Gold" size="small" bg_color="#e5b3b9″ window="yes"]Hype this look at Lookbook.nu here[/button]
Coexist Prêt top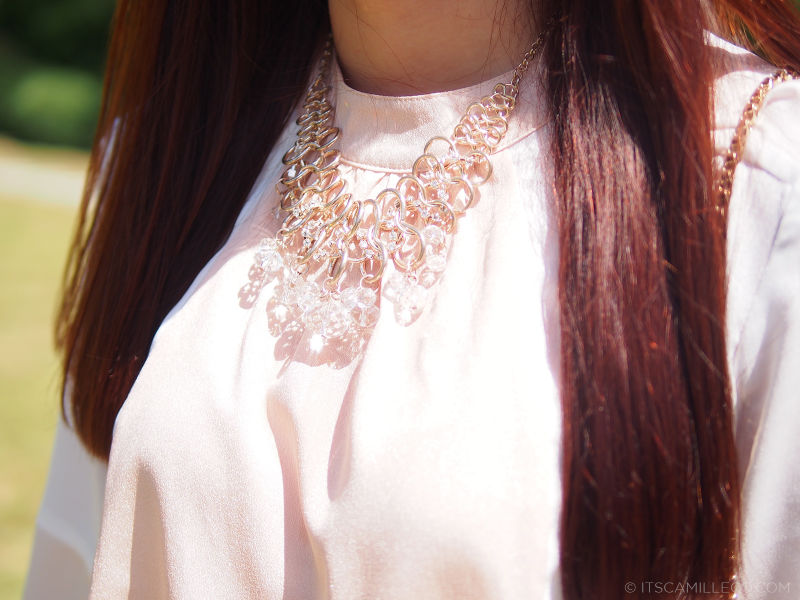 SM Accessories necklace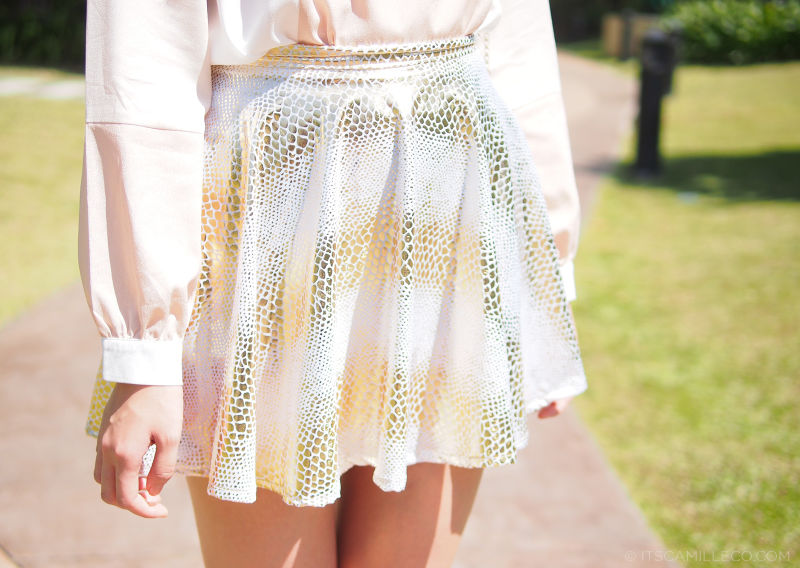 Online skirt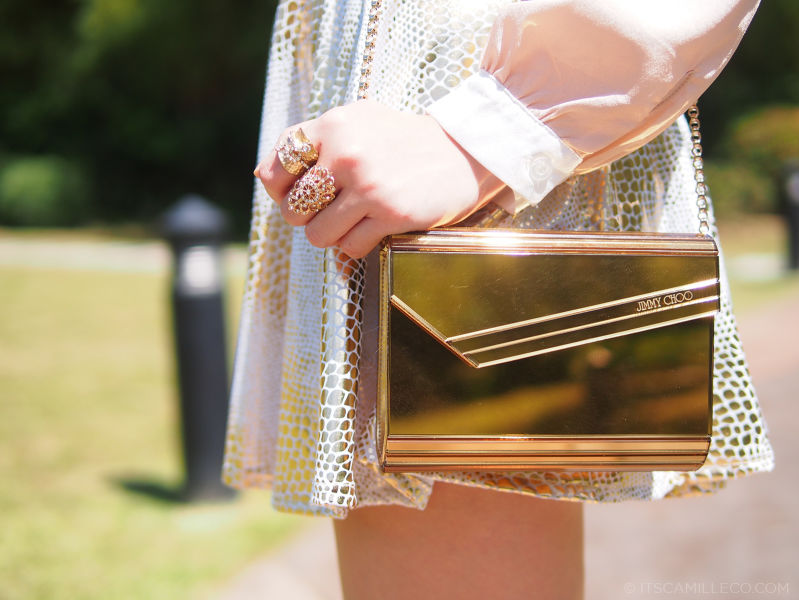 SM Accessories rings | Jimmy Choo bag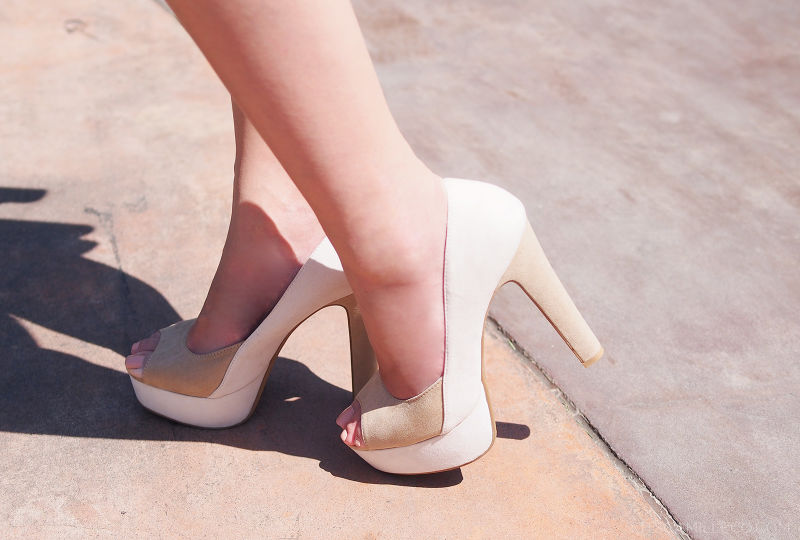 Sugarfree shoes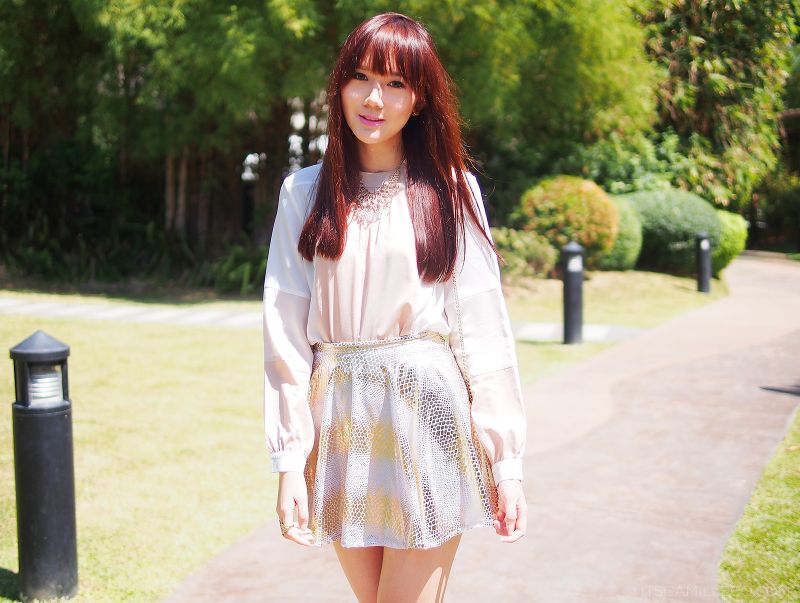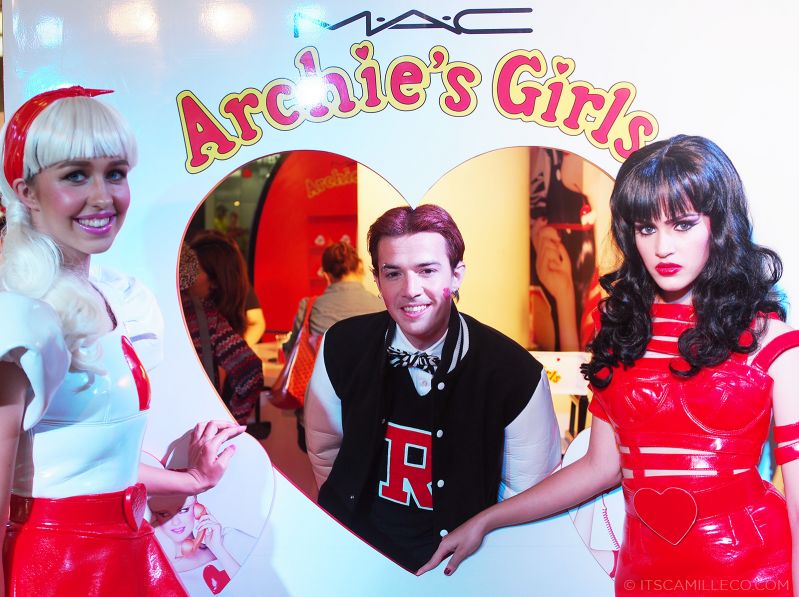 And now, presenting the main event–MAC's Archie's Girls! Meet our version of Betty Cooper, Archie Andrews and Veronica Lodge. Don't they bring back so many memories from your childhood?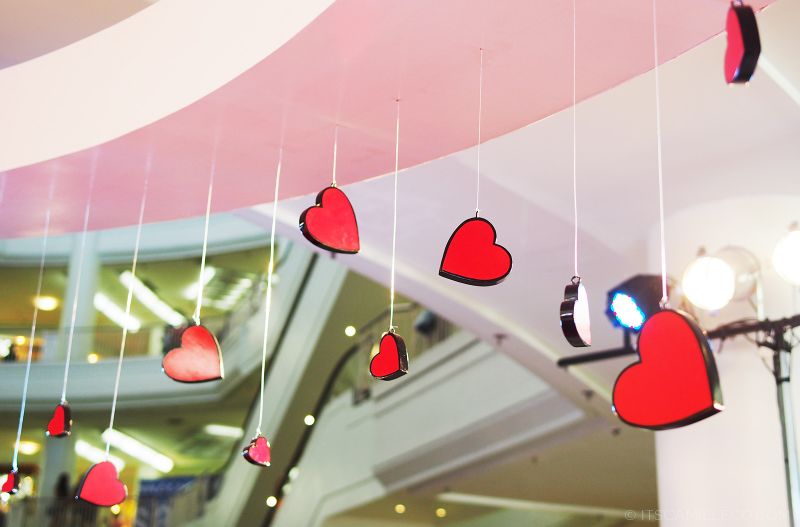 MAC had the activity center of Ayala Mall set up  according to theme. There were hearts everywhere!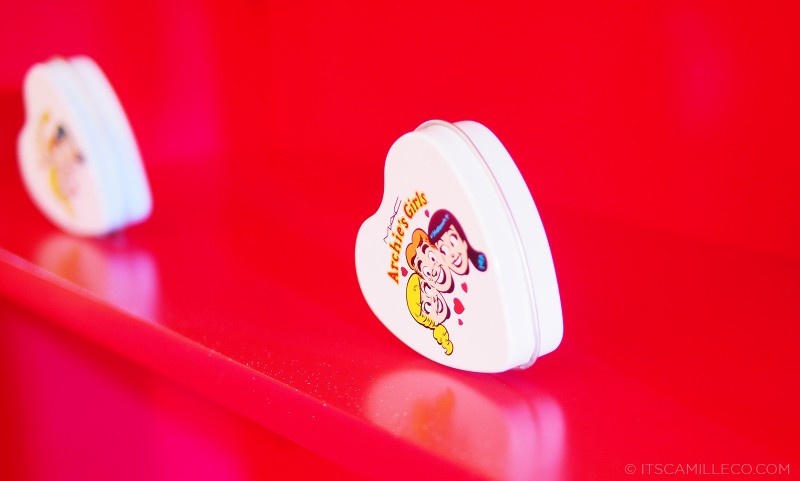 Hearts with Betty, Archie and Veronica's faces even!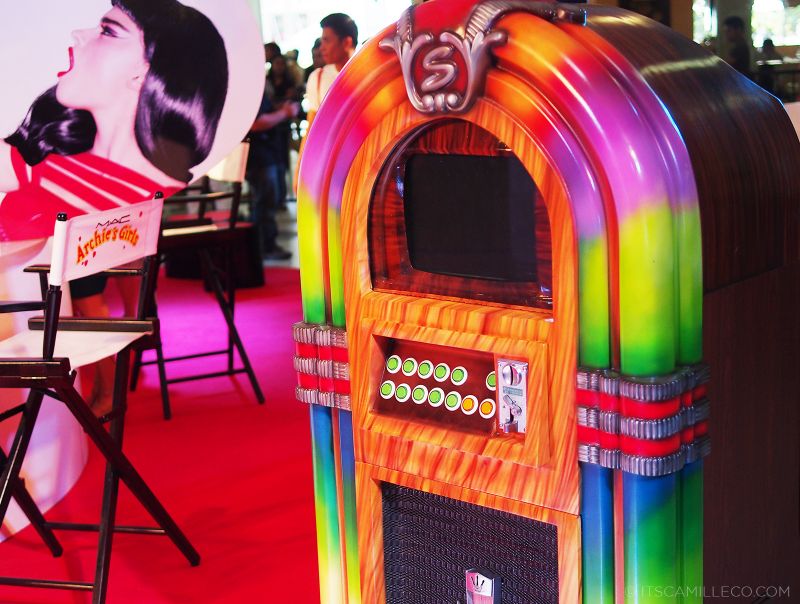 The music playing on the background was all about Archie as well–obviously The Archies' Sugar Sugar song was on repeat the most!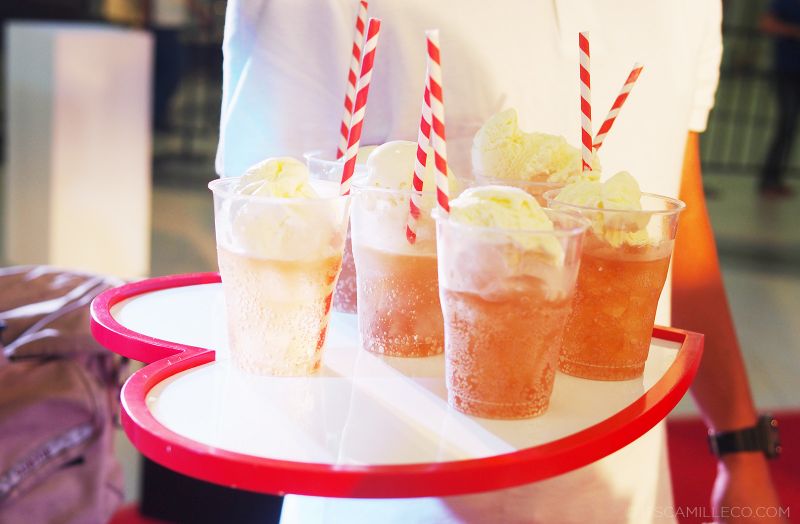 There were overflowing drinks and food the entire time. All of which were inspired by Pop Tate's shop! These ice cream sodas were the so delicious!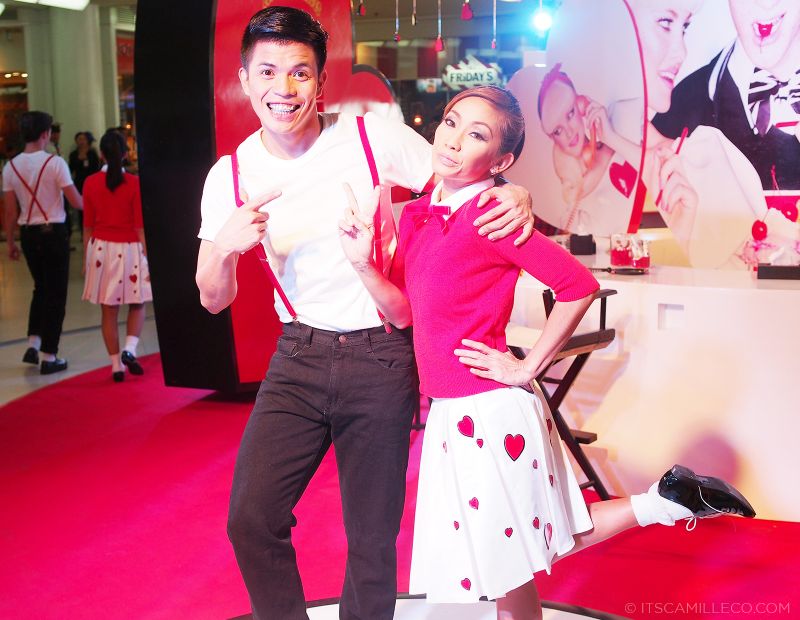 MAC flew in dancers to entertain visitors too! They didn't only dance with each other, they invited guests to dance with them as well! Of course, instead of paying attention to their dance numbers, I just kept thinking how much I wanted to take the female dancers' costumes home!!! THEIR OUTFITS ARE SO CUTE!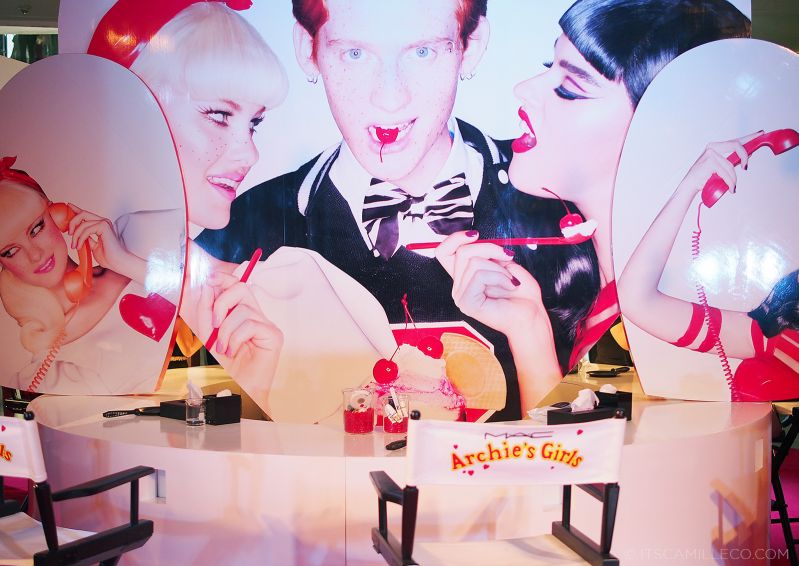 Trial stations were set-up for guests to try the products themselves.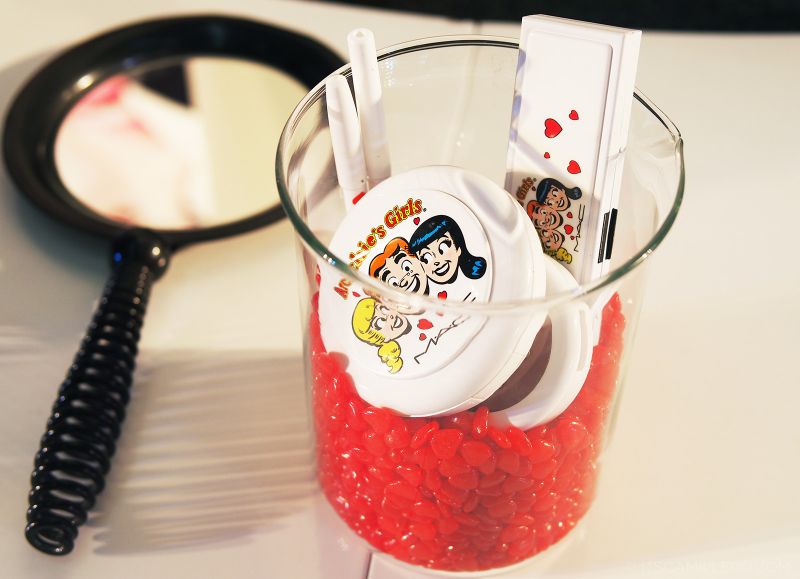 You see those red pebbles? They're actually candy!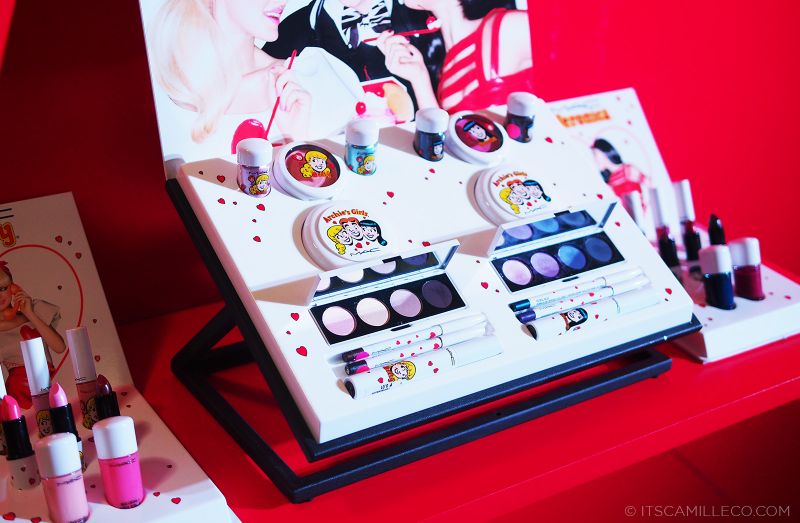 Here's the complete collection! I went gaga over them!!! Can you see the eye shadow palettes? They're so me! Shades of purple and blue are the best for Asian eyes like mine. I didn't get them though.I had to prioritize. LOL! I got the Pearlguide Intense Liners in Petrol Blue, Designer Purple and Lord It Up (brown) instead. They're really creamy and glides on so easily!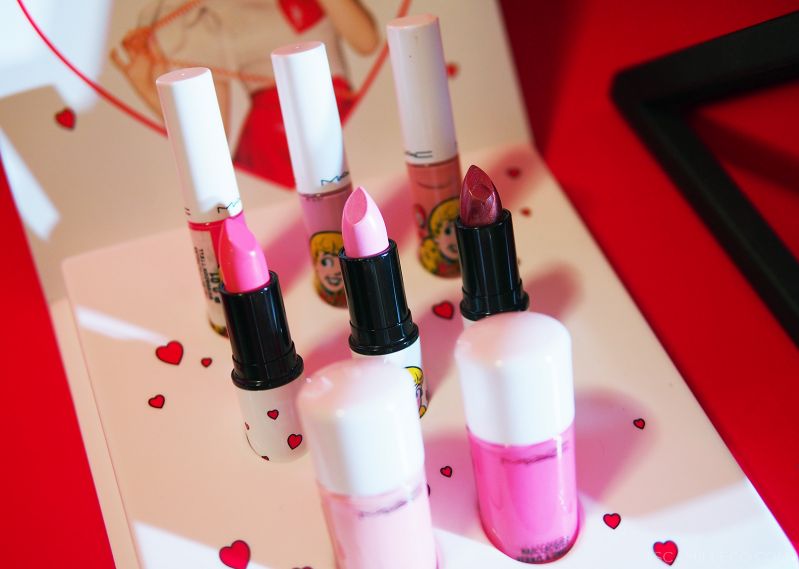 My kind of lippies–PINK, PINK, PINK! My favorite shade from the entire collection is Betty Bright.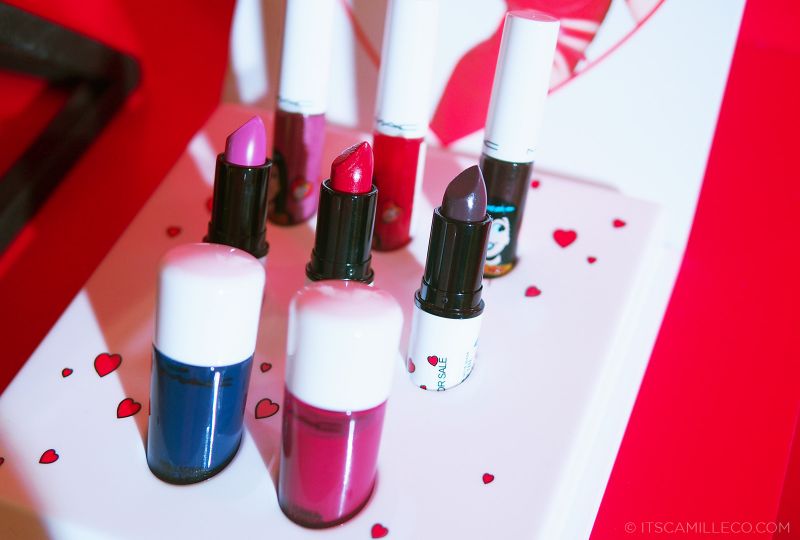 Here's Ronnie's lippies. I find the Ronnie Red lippie the most attractive out of the 3.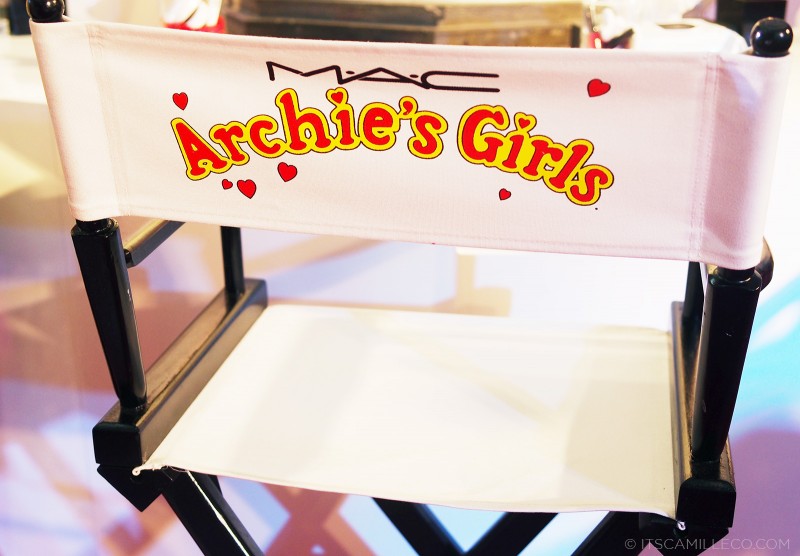 Time to sit on this chair and try the products out for ourselves.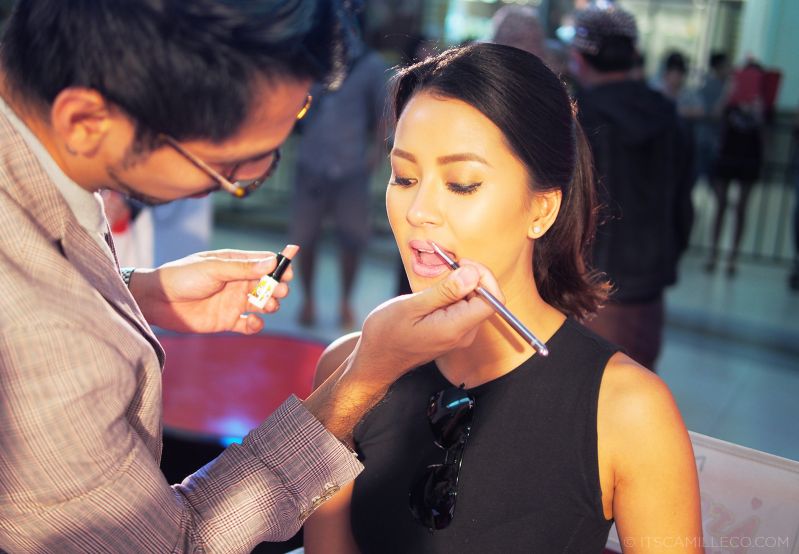 Celebrity makeup artist Jigs Mayuga and celebrity Bianca Gonzales were one of the first to try the products out. They love Betty Bright!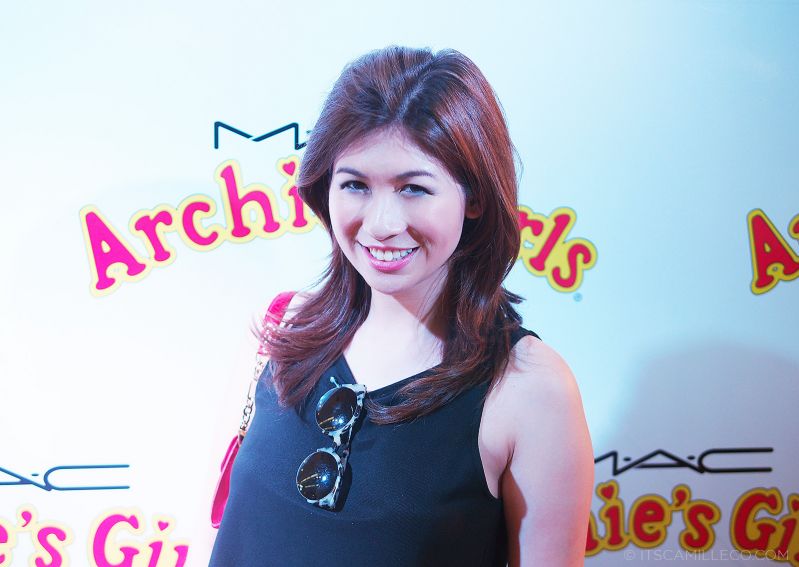 Meet everyone's favorite MAC girl, Kirsten Brito. Thank you for flying us in Kirsten! I had a great time in Cebu because of you!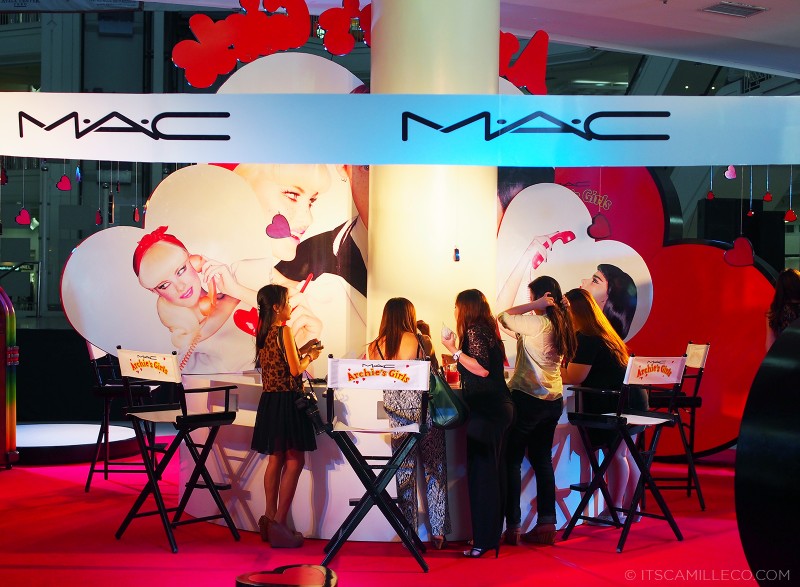 There you have it! I hope you've already gotten yourself something from the Archie's Girls collection. My personal favorites are Cream Soda, Betty Bright and Flatter Me. What are yours? Sound off below!
To end this post, let me leave you with a photo of Archie and I. Move over Betty and Veronica!