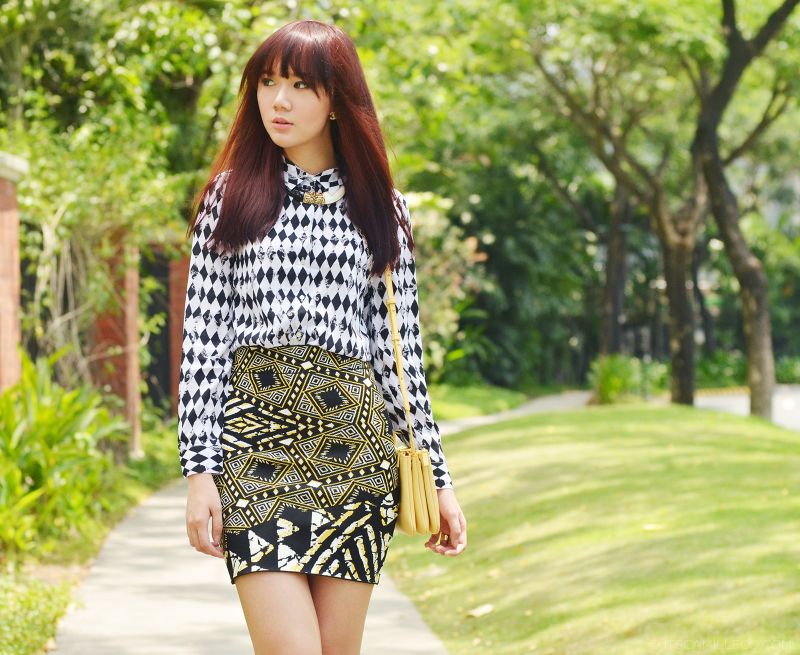 Did my outfit make you dizzy? Well, no apologies here. I happen to love how this print on print outfit turned out. They're two totally different prints, but somehow, they look so similar next to each other. You know what this means, right? According to print on print 101 by Camille, this means it's a match made in heaven!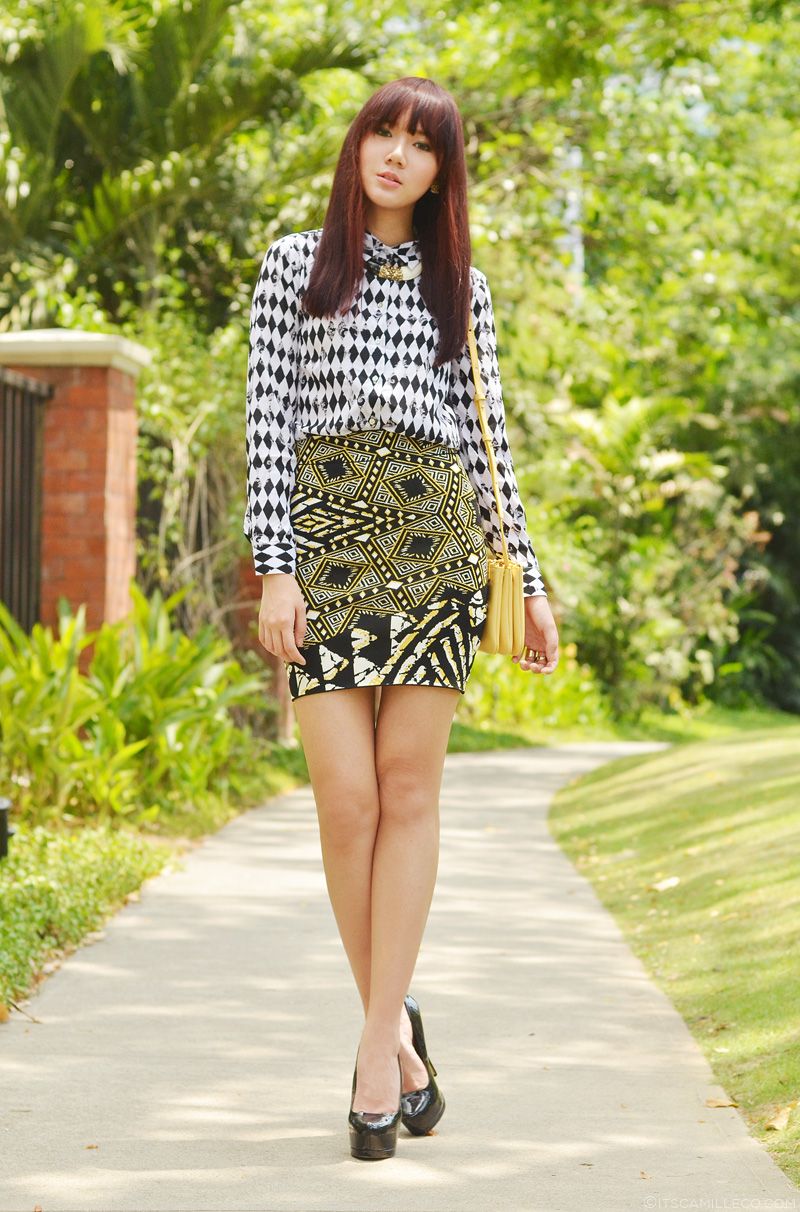 When you pair high-contrast and loud prints together, there's a risk of looking like a total mess. There's a fine line between eye-catching and eye-sore. To avoid the latter, make sure you balance your outfit out by keeping the rest of it simple. Don't add too many colors as well. Stick to the existing colors you see on the print of your clothes. This way, there are less distractions. Your outfit looks more cohesive and put-together, which in my book, are always my top priorities when it comes to styling.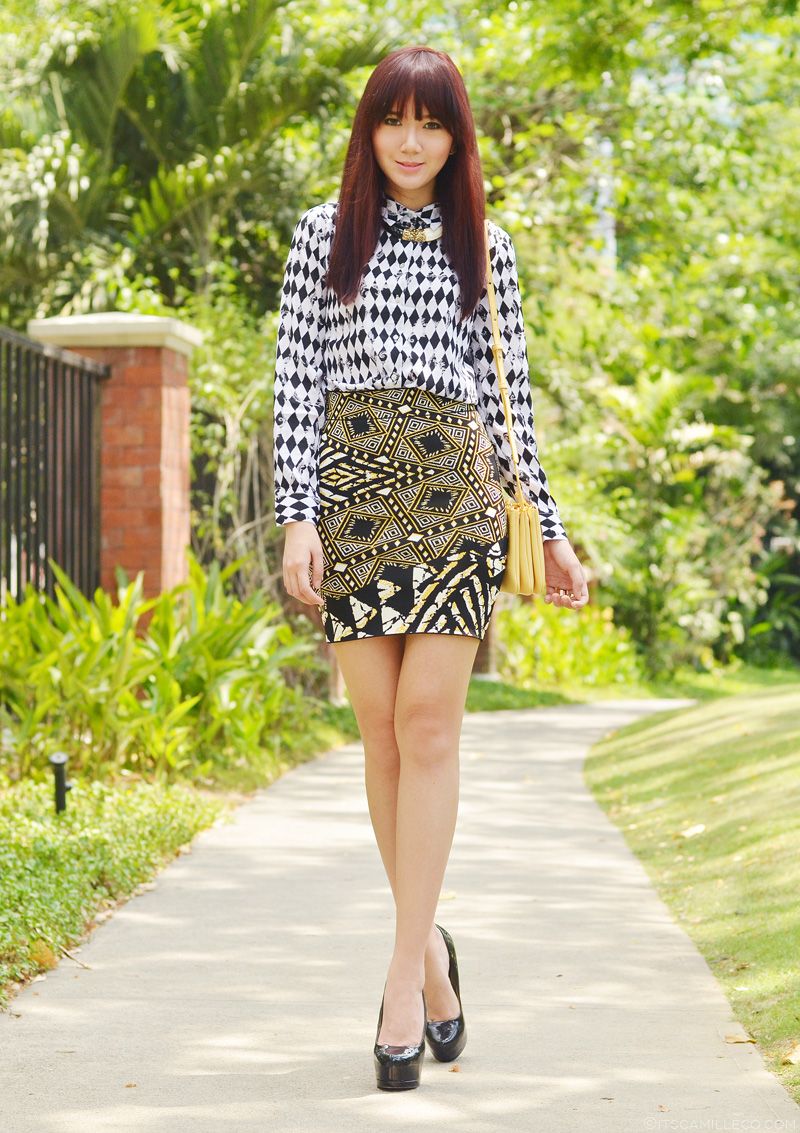 [button link="http://lookbook.nu/look/4819633-She-Inside-Top-Dizzying-Prints" size="small" bg_color="#e5b3b9″ window="yes"]Hype this look at Lookbook.nu here[/button]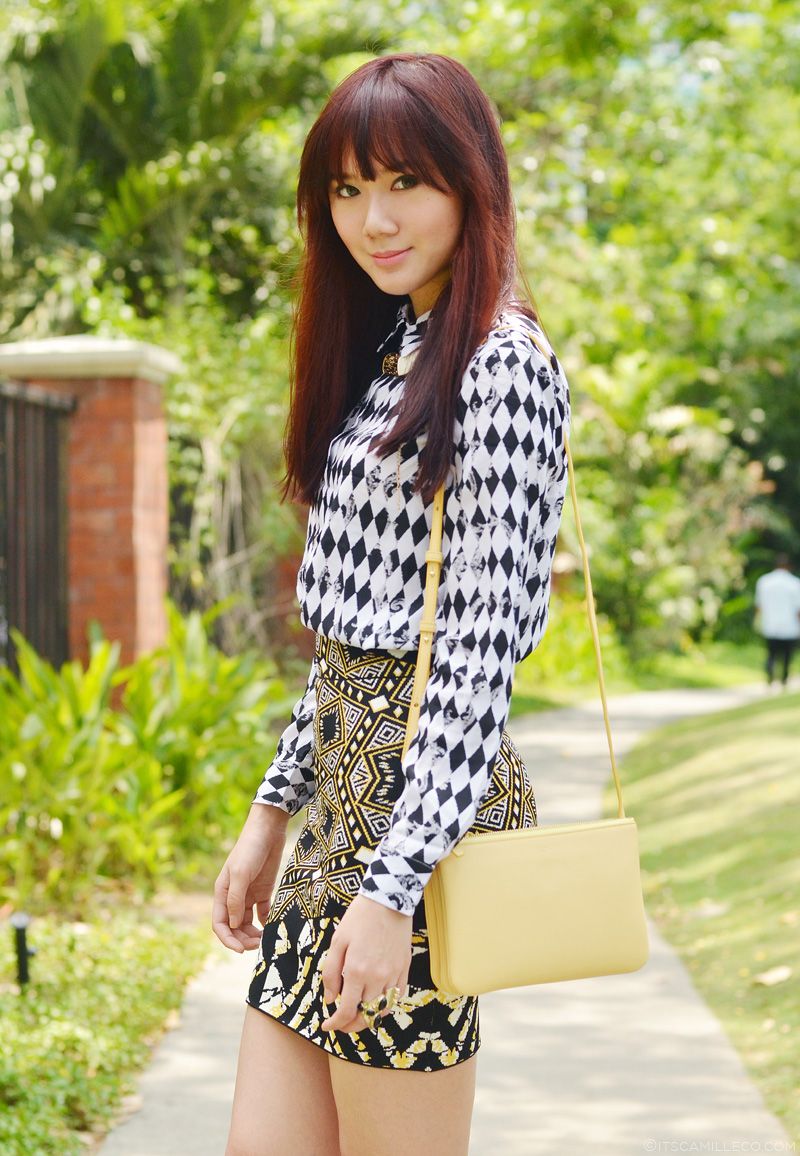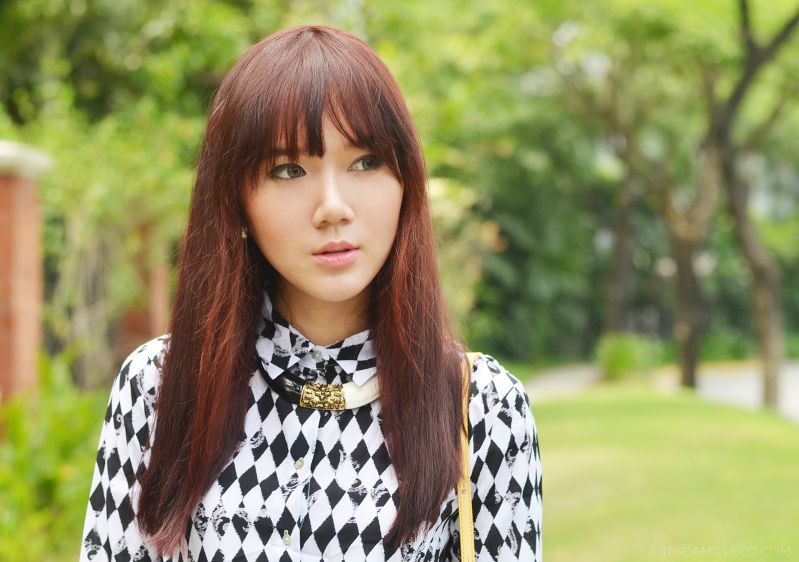 She Inside top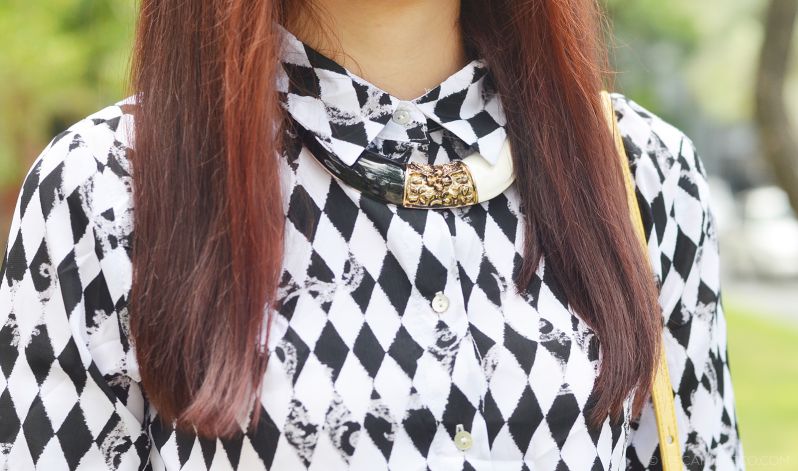 SM Accessories necklace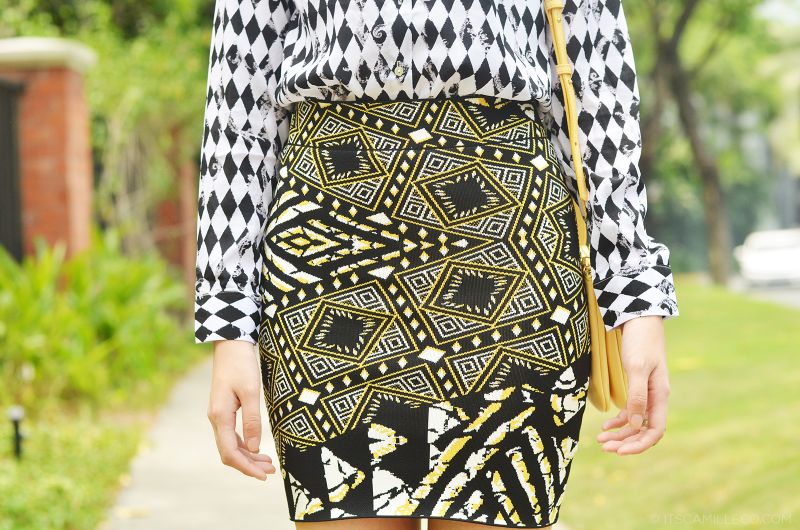 BCBG Max Azria skirt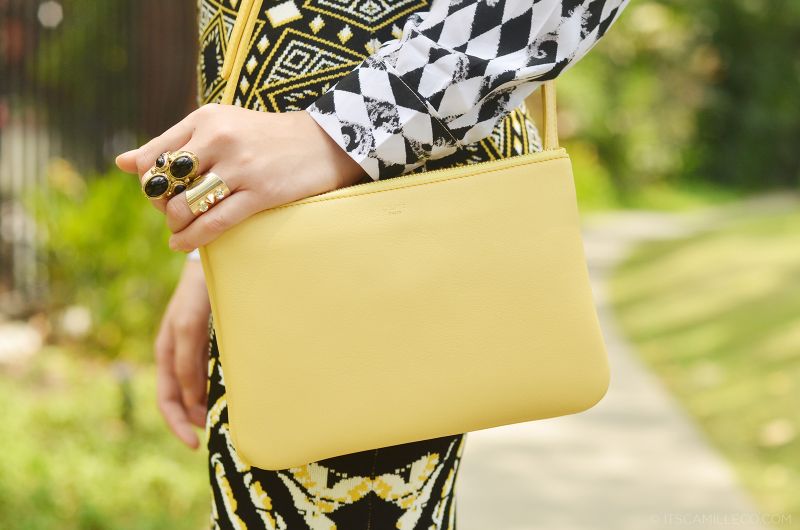 Celine bag in butter | H&M gold ring | The Ramp gold/black ring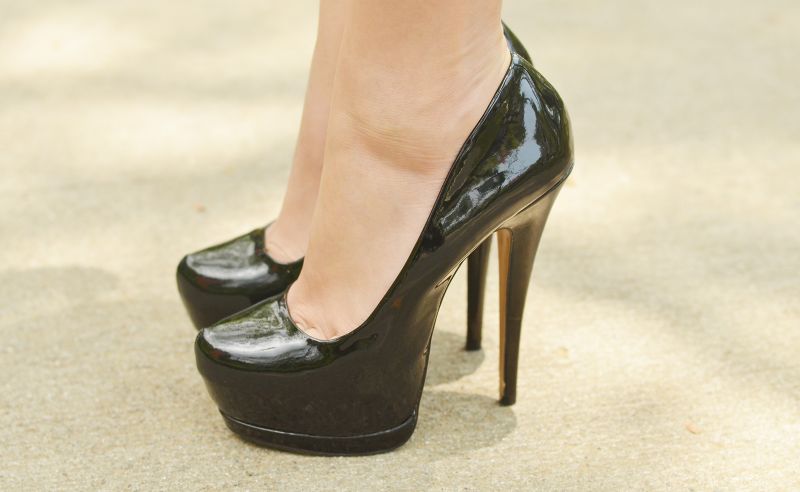 Call It Spring pumps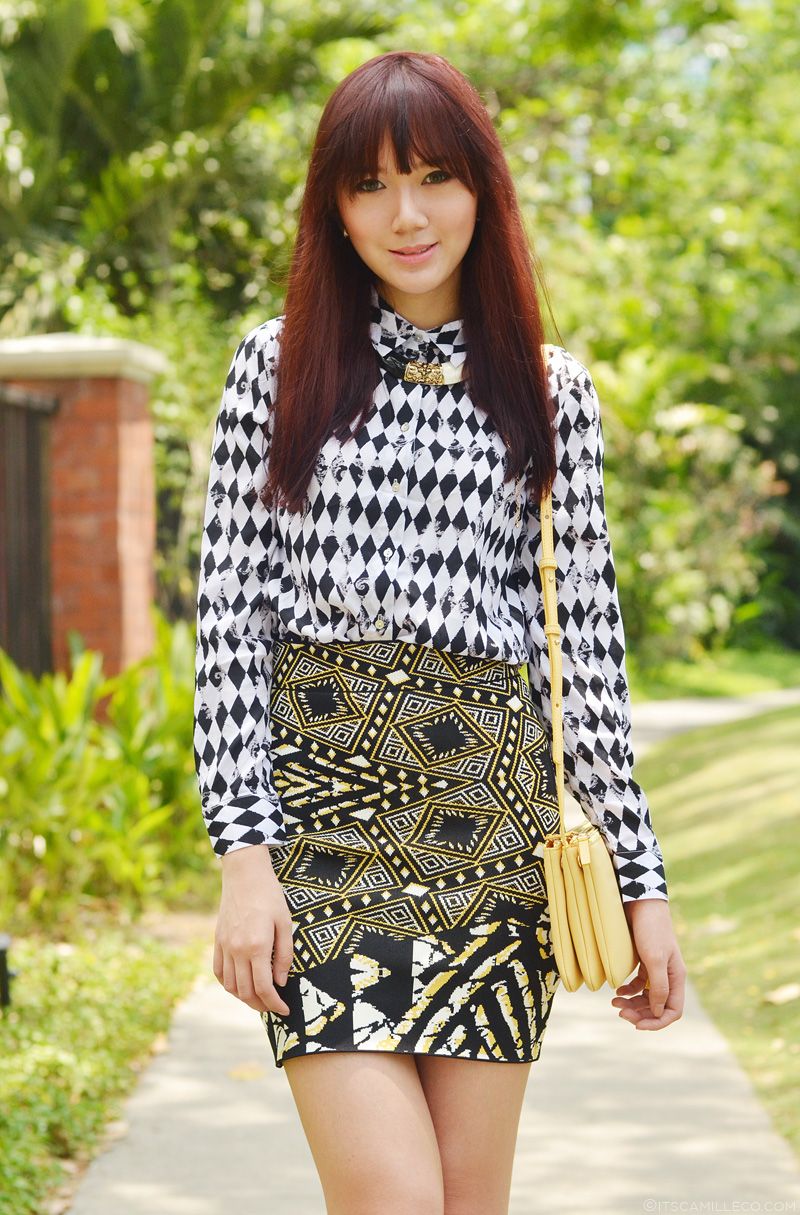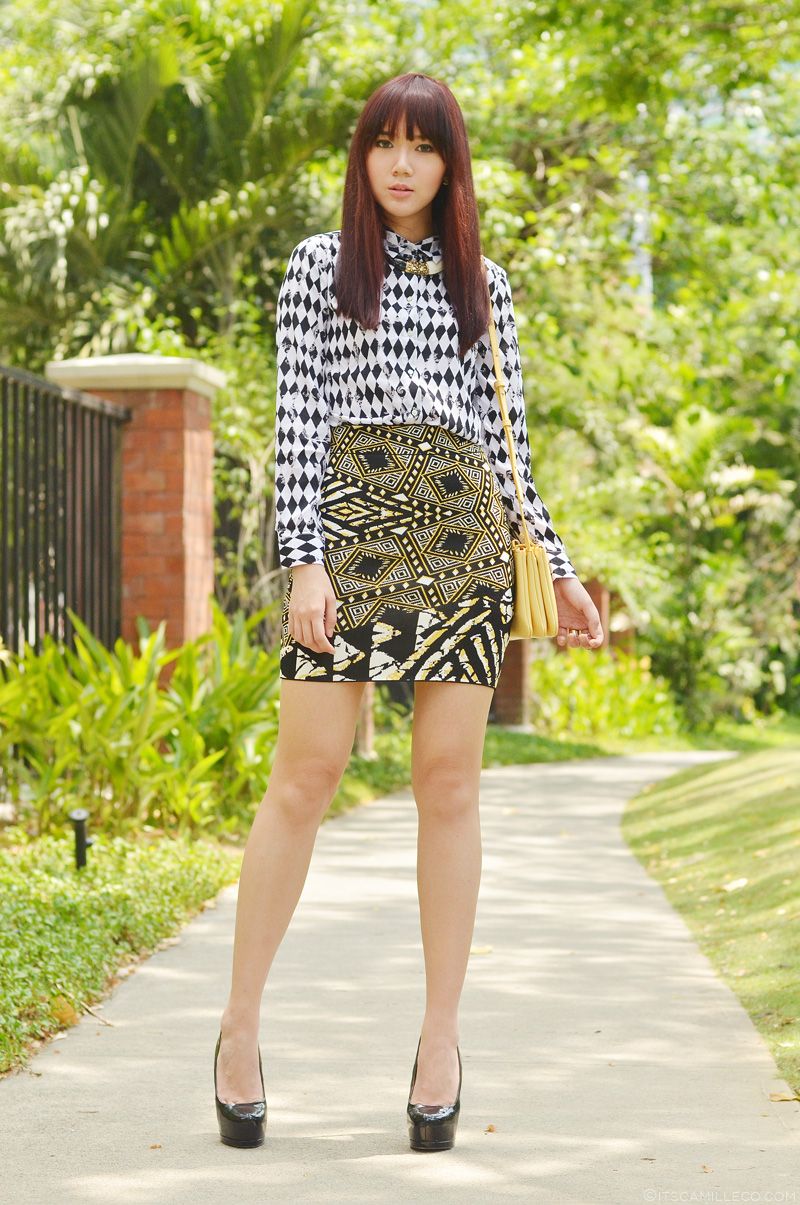 So where did I wear this outfit to? I wore this to the premiere of the movie Coming Soon. I was told to dress casually so like an obedient little girl, I complied.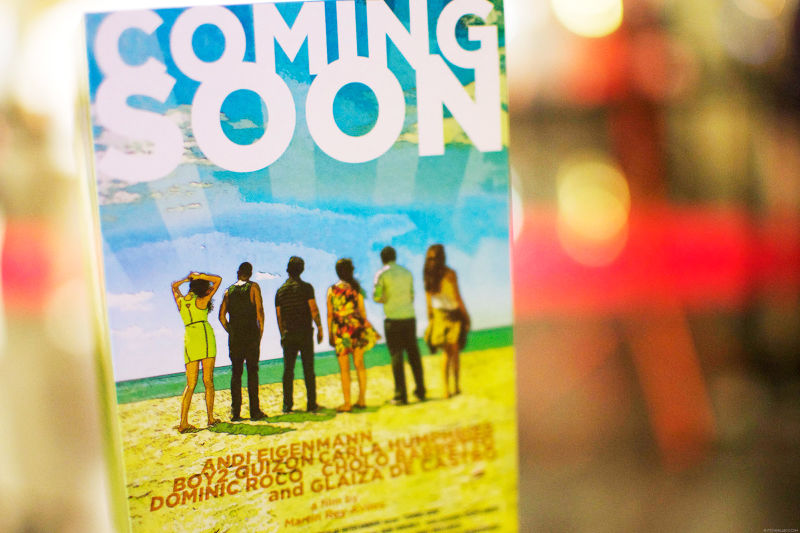 For curious cats out there, let me tell you a little something about the movie, Coming Soon. In my opinion, it's the first of its kind in Philippine cinema. It's a project by first time producers Neil Arce, Ronald Singson and Boy2 Quizon.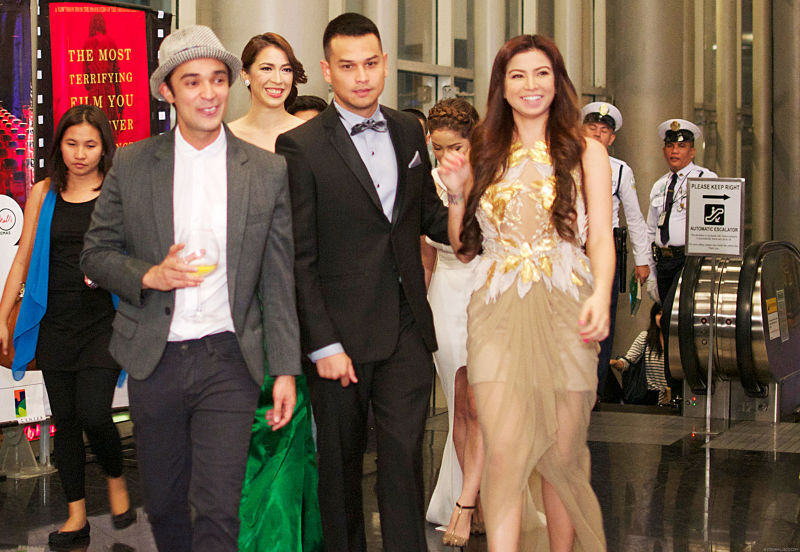 The movie revolves around the characters played by (from left to right) Boy2 Quizon, Carla humphries, Cholo Barretto, Andi Eigenmann, Glaiza De Castro and Dominic Roco (not pictured). They're  a group of friends brought together by their love for life and laughter. It's your typical young barkada–always out to look for adventure and something fun to do while trying to find their place in this world. Now, before you go on thinking that this movie is all about deep and philosophical life lessons and drama, I have to burst your bubble. Before watching this film, movie producer Neil, warned us not to expect anything of this sort. Imagine watching Hangover–that type of comedy. It's just really meant to make you laugh (and not in the way that slapstick comedies usually do). No head-scratching needed. All you have to do is sit back, relax and enjoy the movie!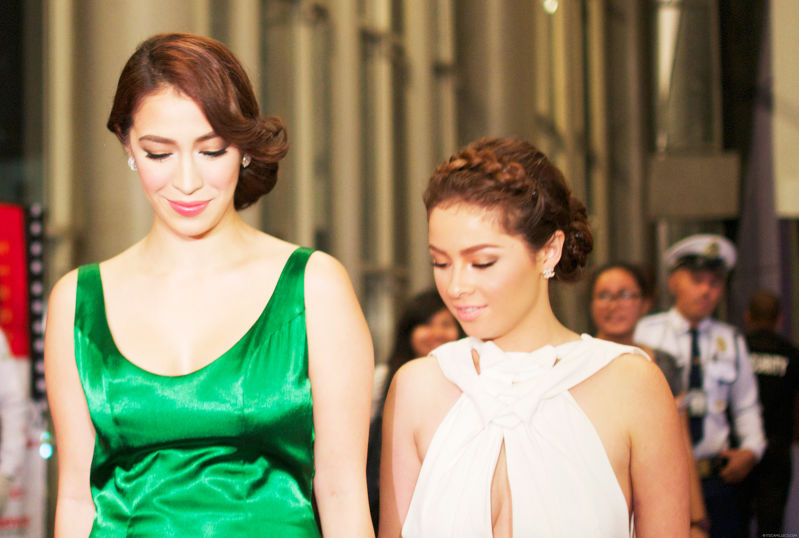 The character I enjoyed watching the most was actually Carla's character. I mean, don't get me wrong. All 6 actors were so good. In fact, I kept telling my friends how this movie can not be more spot on when it came to the casting. They all played their characters in such a believable and natural manner, and their chemistry with each other was great. But out of all of them, I must say Carla was my favorite. She's made for comedy!!! Her part with the ball was hilarious!!! (Okay, so you can't relate if you haven't seen the movie yet so you have to watch it!)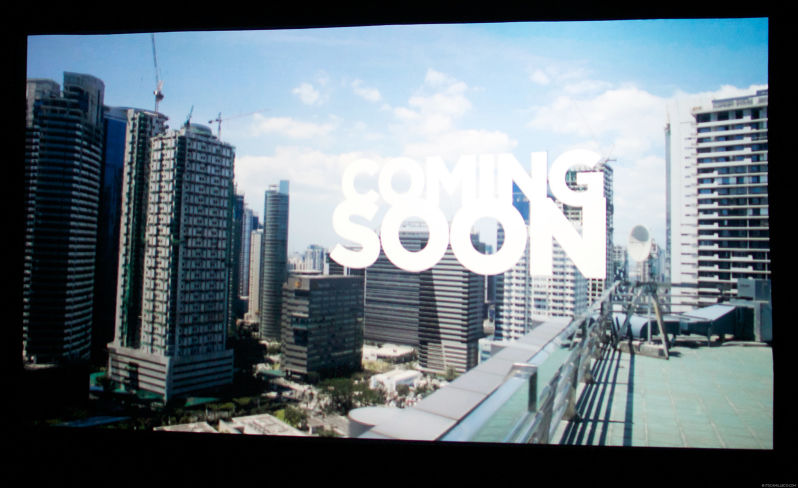 I wish I can tell you more about the movie but I'm afraid I might give too much away. All you have to know is this really: if you want to de-stress and laugh your ass off, this is the movie to watch. Drag your family and friends to the cinema to watch the movie with you! You'll have such a good time like how my friends and I did at the premiere. Have fun spotting all the cameos made by today's top stars too!