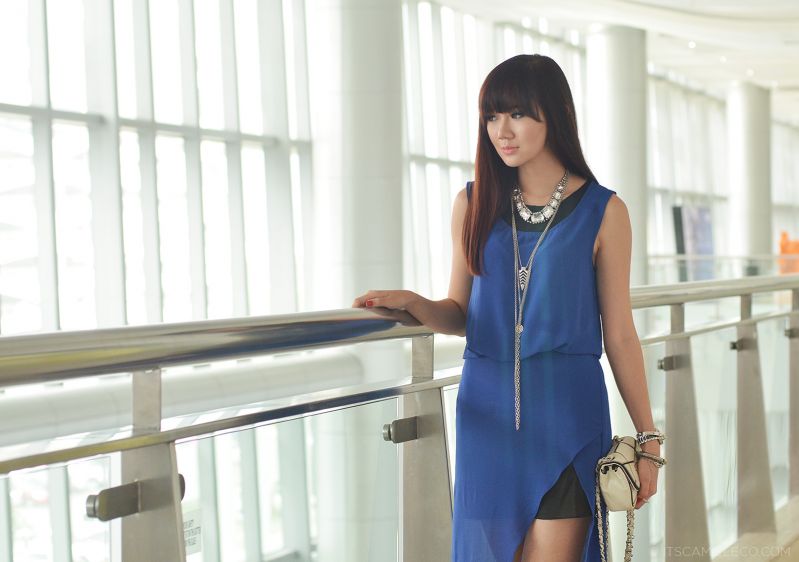 If you read my title out with much gusto then you're probably an Atenean like me. "Fight, fight! Blue and white! Go, go Ateneo! Sisboombah!" This is just one of the many school cheers Ateneo has. I thought it would be fitting to name my outfit post after this cheer since it's that time of the year again. I can't believe it's UAAP season already! How time flies. For those of you who are wondering what UAAP is, it's like the NCAA abroad where universities and colleges battle it out through sports.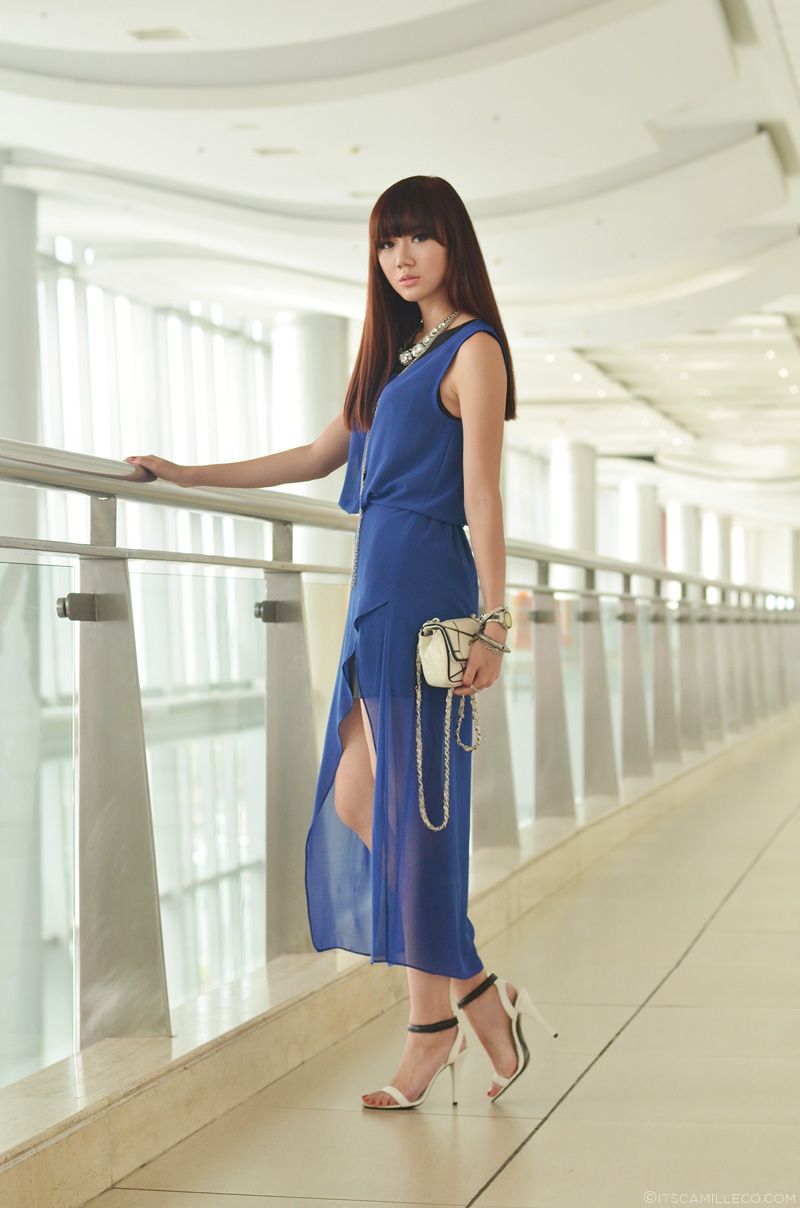 Blue and white is my alma mater's official colors. Lucky for me because fashion-wise, I actually think these colors compliment me well. Not that I actually considered this when I applied for Ateneo, LOL! And no, I didn't wear this to a UAAP game! I wouldn't dare wear this to a game!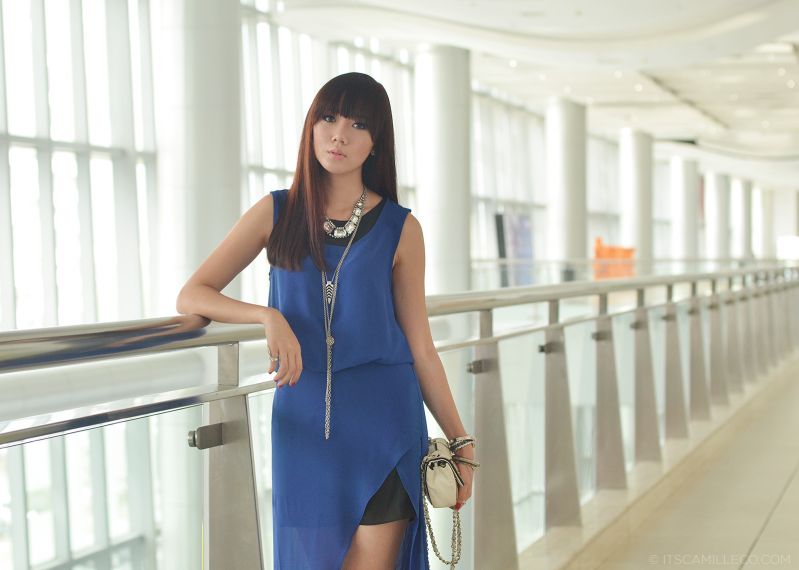 I wore this when I gave a talk for Bloggers United last month. It may look like it's a dress over another but actually, it's just one dress which is pretty cool. This way, even though my dress' slit goes a little high, it doesn't look revealing at all!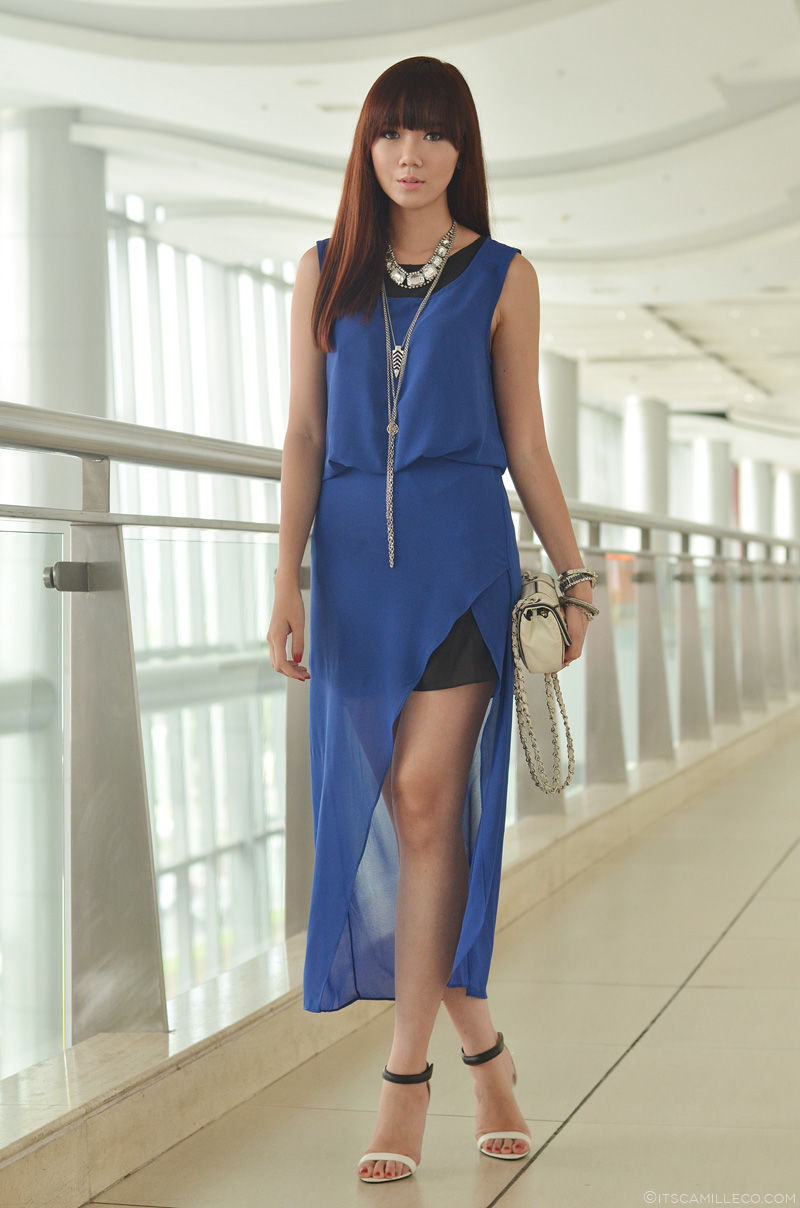 [button link="http://lookbook.nu/look/5084780-Fight-Fight-Blue-And-Whi" size="small" bg_color="#e5b3b9″ window="yes"]Hype this look at Lookbook.nu here[/button]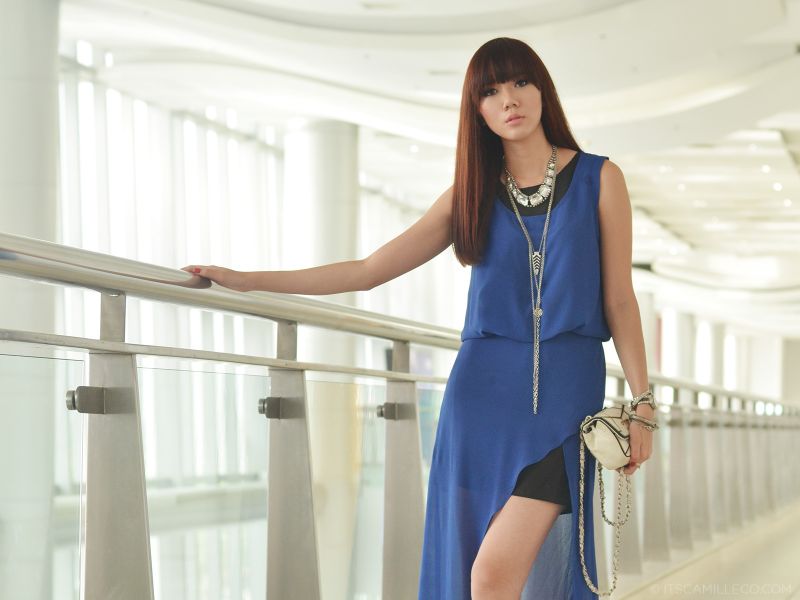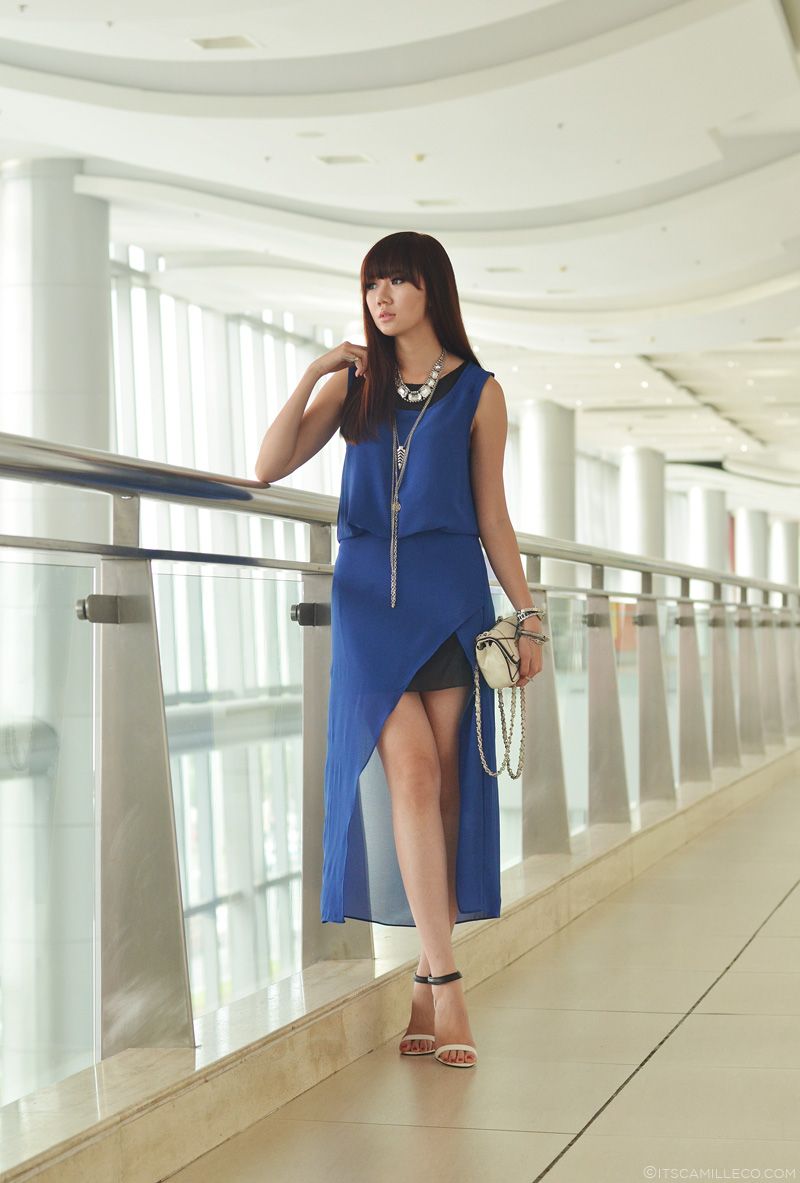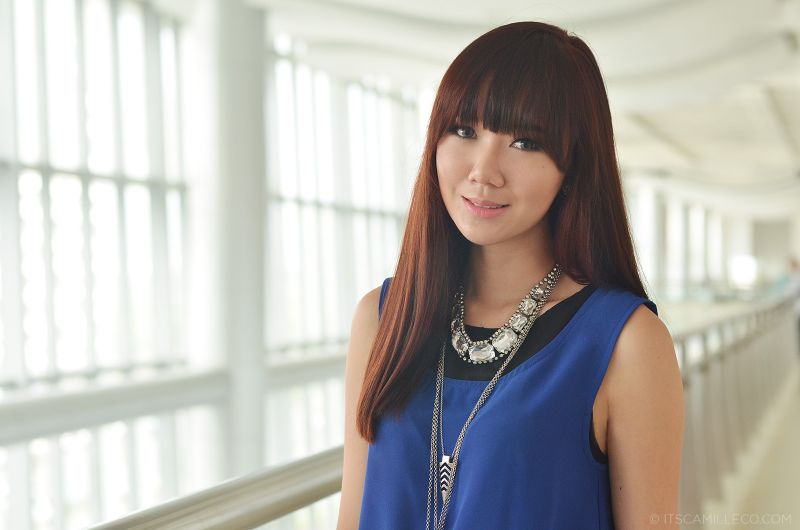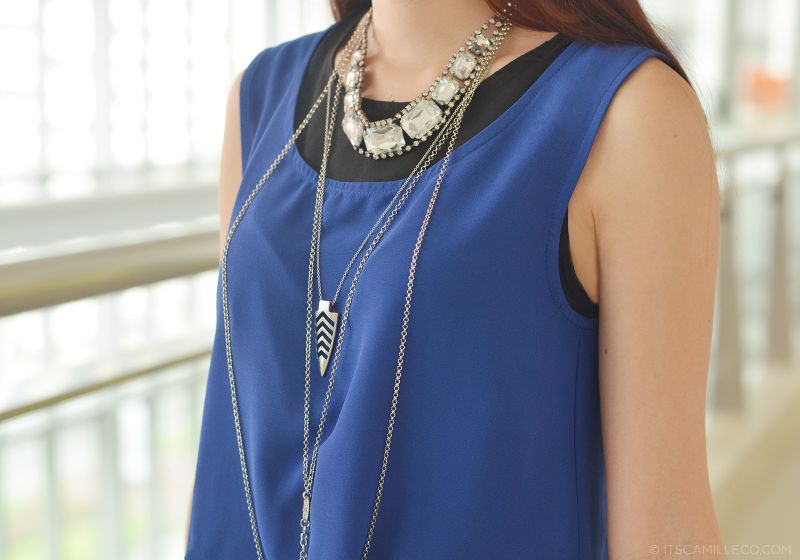 Forever 21 necklaces | Sugarkissed body chain worn as a necklace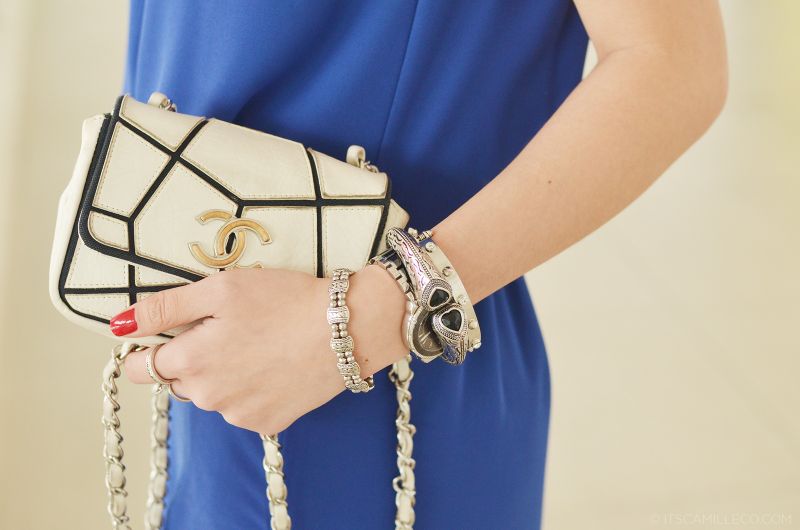 Chanel bag | Tag Heuer watch | Nails by Nail Spa Lounge By Ellabell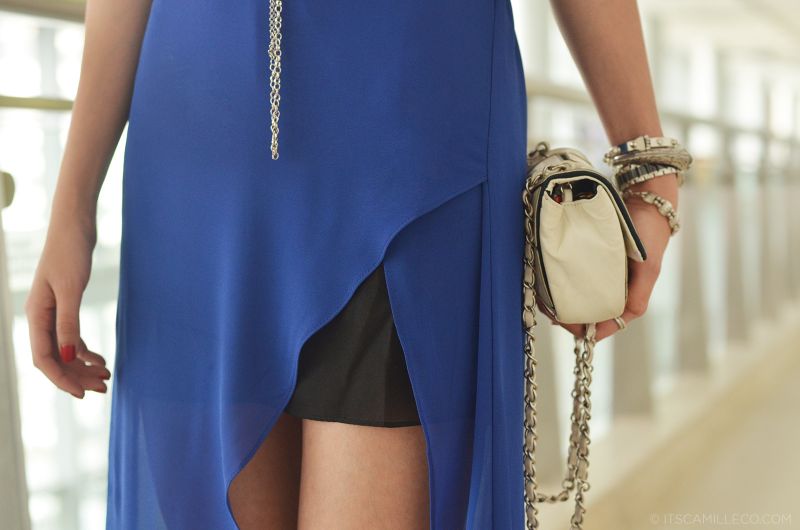 Ministry of Retail dress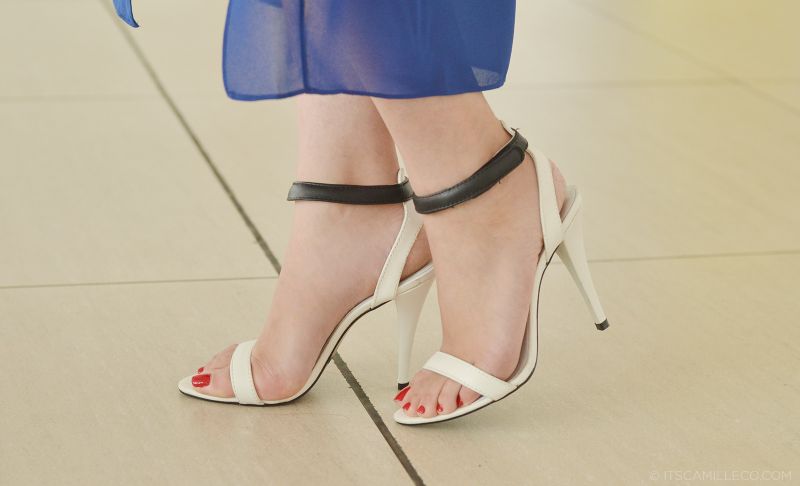 Mango heels