Here's what I wore to the last Bloggers United Bazaar. For those of who waited for me to arrive, I apologize once again for arriving so late! Taking these outfit shots was the major cause of my delay. Why you may ask? The most random thing happened to my blogger friend Lissa and I. We took our outfit shots here by the bay, as you can probably tell. It's such a beautiful backdrop so we made the most out of it. Whenever I take outfit shots with Lissa, we use my camera for both our outfit shots and just switch memory cards so that she doesn't have to wait for me to email her her photos (because it takes me foreverrrrrrrrr to send them). After taking my outfit shots, I'd always remove my memory cards (Nikon D7000 has 2 slots for memory cards) and insert Lissa's in before taking her photos. During this day, I made sure to put both my memory cards inside the outer pocket of my bag because I was afraid I'd lose them if I just held on to them. So anyway, I took Lissa's outfit shots like how I normally do. We made it as quick as possible because the sun was scorching hot and we were both starting to sweat like crazy. After that, we made our way to my car which was just a few steps away. The moment I sat inside my car, I immediately noticed one of my memory cards missing–the memory card that contained all my photos! The other, less important one, was still inside my bag. At this point, I wasn't panicking still because I thought maybe the other card just fell out (although unlikely,  since I was holding my bag upright the entire time. But then again, if it were to get lost, it's the only logical explanation). We made a quick u-turn and went back to the location.
Guess what? We never found it there. Imagine, Lissa, my driver, 2 guards and a janitor helped me look for my memory card. LOL! The commotion that I caused! We were looking for my memory card for at least a good hour. That's SIX people looking for my tiny memory card. Lissa, my driver and I also looked inside my bag, Lissa's bag and the entire car just in case, but still no sign of my memory card. I was so frustrated because all my pending outfit posts including the one I just shot under the scorching hot sun, were all in that memory card! GONE JUST LIKE THAT! And because I was so stubborn about finding my memory card, I hassled 6 people including poor Lissa who was in heels the entire time to look for it. (I'm so sorry, Lissa!)
2 days after, when I've already come to terms with the loss of my beloved memory card, Lissa calls me all of a sudden. She goes, "guess what? I found your memory card!" She found it inside her sunnies' case, which we never even opened nor used. That case was at the bottom of her other bag (a huge sleepover-like bag) which we never brought down nor opened. SO WEIRD! There was no way we misplaced it there and just forgot about it. NO WAY. I never really believed in tiny supernatural creatures, but maybe now I do. Here in our country, there's a belief that when you offend or disturb a supernatural creature in their natural habitat, they sort of pull tricks on you. I remember, when we were looking for my memory card, I mumbled out of desperation "whoever you are, please just return my memory card. I didn't mean to disturb you. Please, please." I even promised that I'll never go back to that place again if I find my memory card. LOL! So I guess, this is my last outfit shot here, lest you want me to lose my memory card again and countless pending blog photos. Such a shame. I loved taking photos here. Look at that view. Oh well. I am no match against supernatural beings. LOL!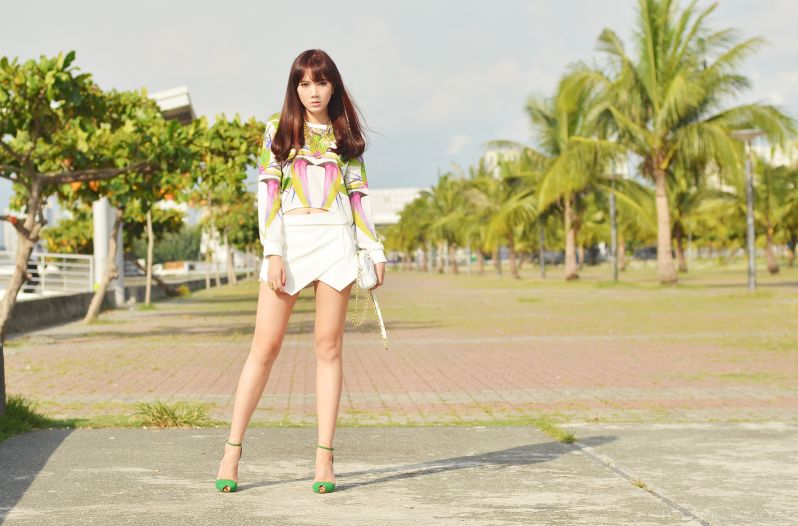 So now that I've shared with you my silly story and the cause of my epic tardiness, let's focus on my outfit! I wanted to wear something casual and cool to greet all my blog readers at Bloggers United so I came up with this almost all-white ensemble.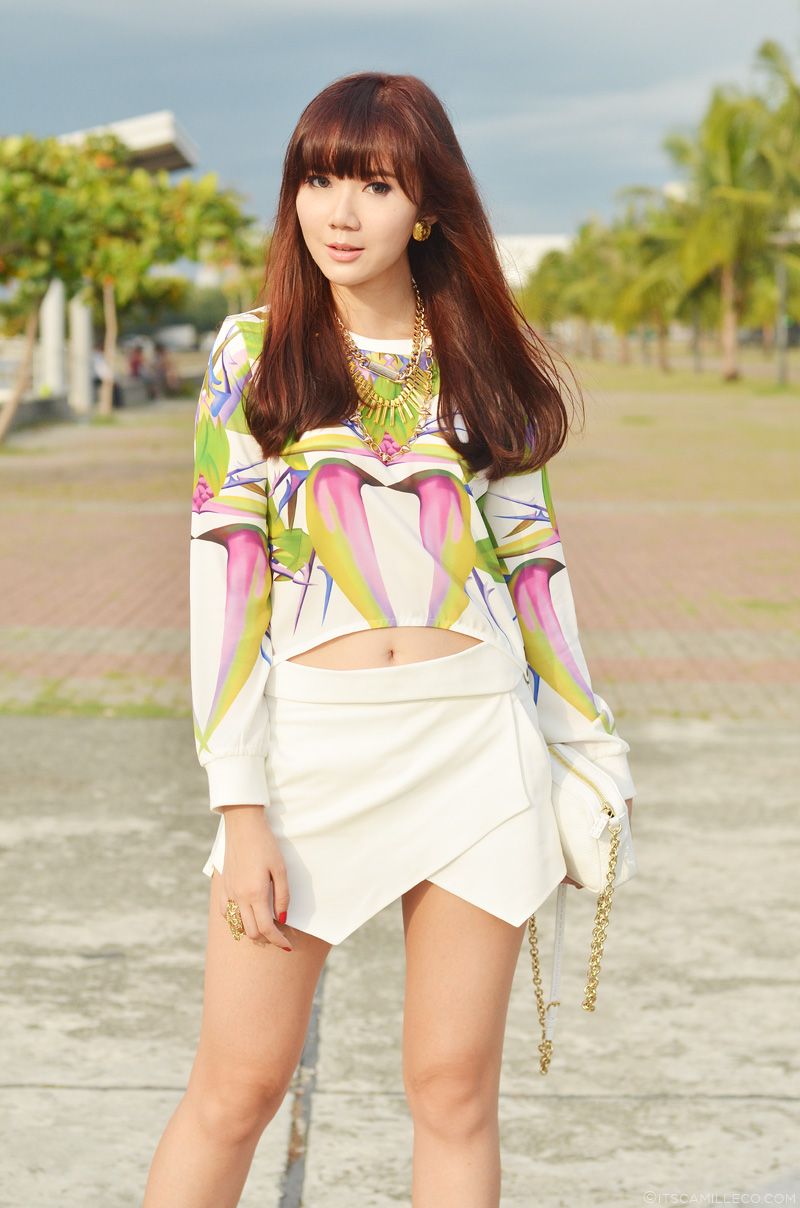 Normally, wearing an almost all-white ensemble like this can look a bit too simple so if you want to stand out still, choose an eye-catching print like this and add a pop of color through your accessories and shoes.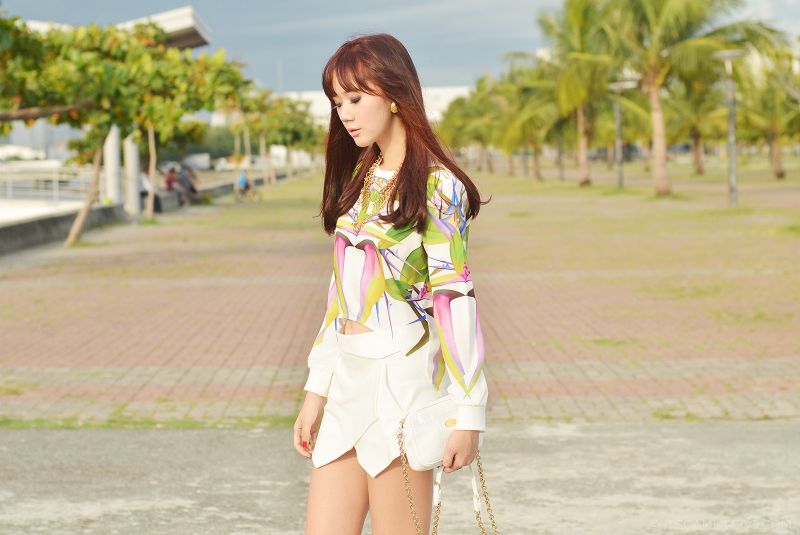 You can also opt for pieces that have interesting layers like this pair of shorts I have on. Yes, these are shorts. Zara came out with this design and it was an instant hit. Too bad they got sold out pretty fast. I was able to score a pair though and another from She Inside. (I love the design so much I just had to have more!) They look identical! Look! The ones I have on here are from She Inside.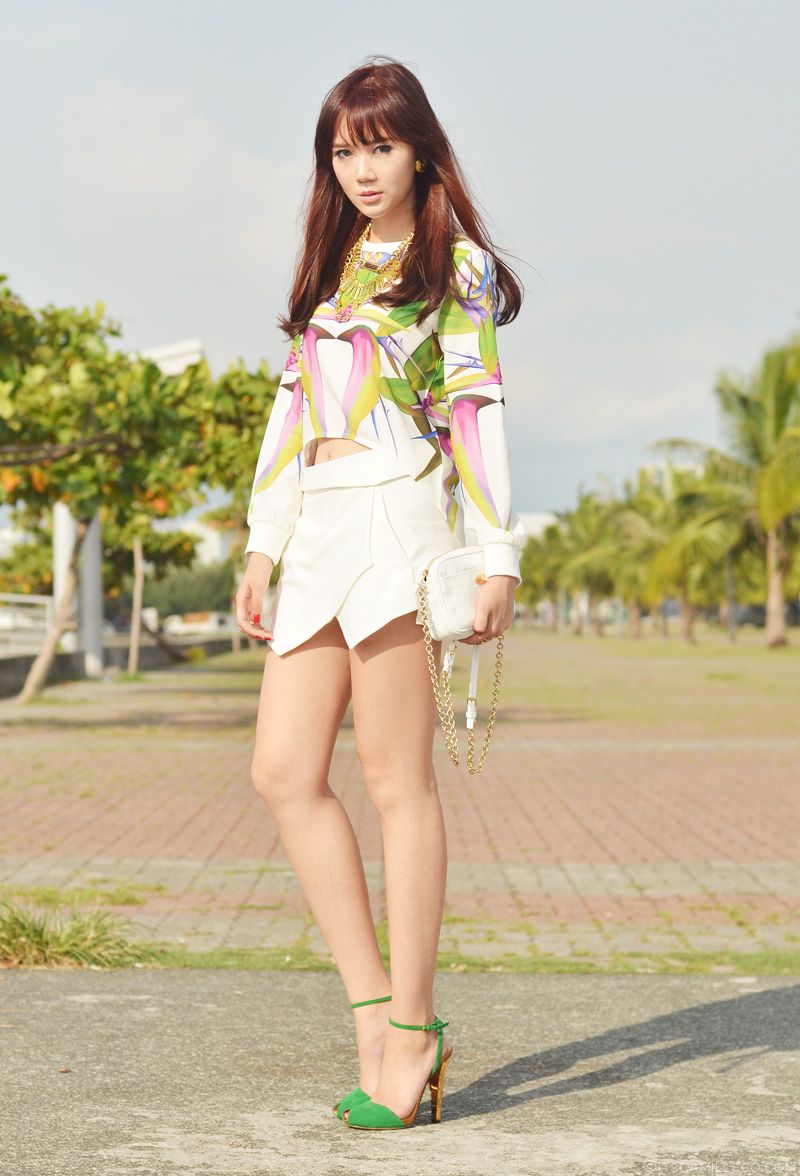 [button link="http://lookbook.nu/look/5091958-Choies-Top-She-Inside-Shorts-Birds-Of-Paradise" size="small" bg_color="#e5b3b9″ window="yes"]Hype this look at Lookbook.nu here[/button]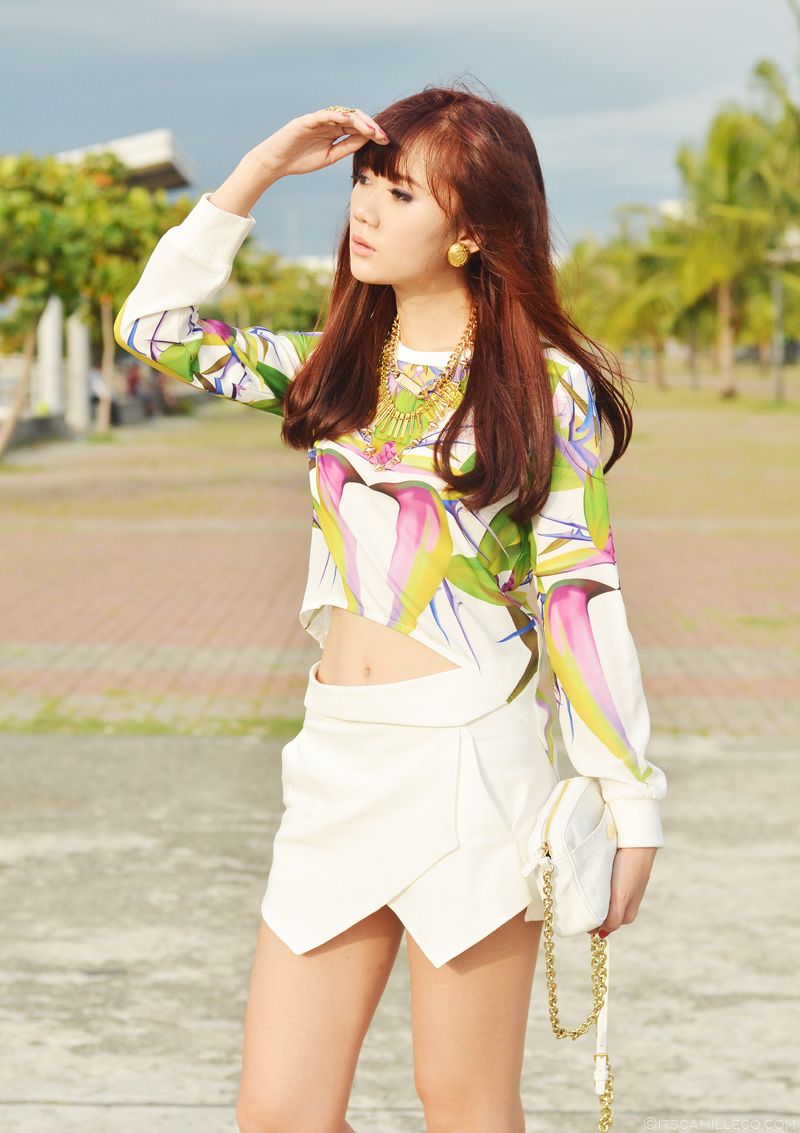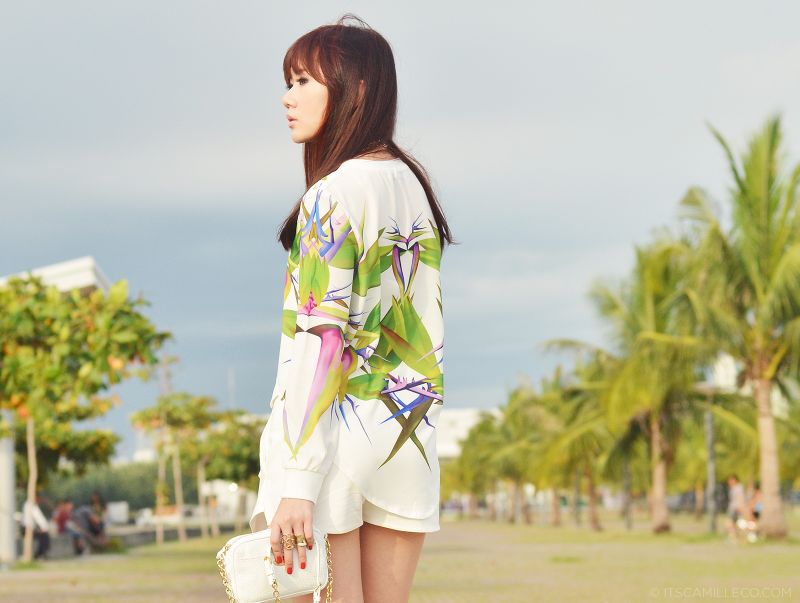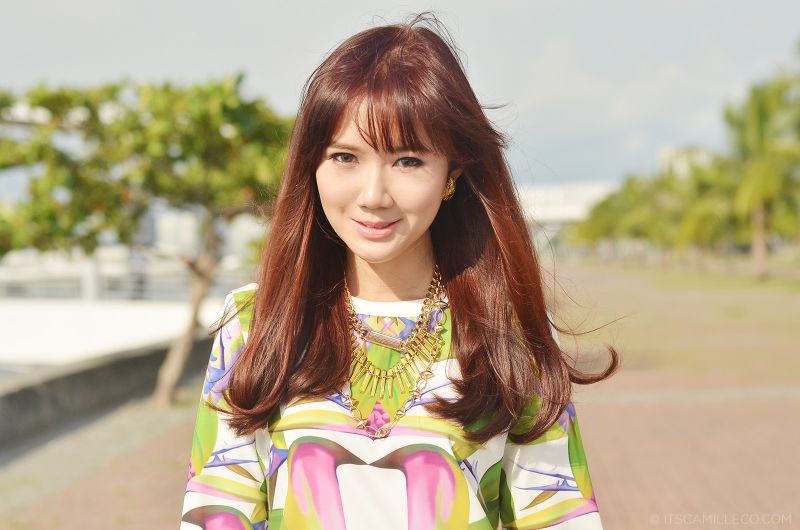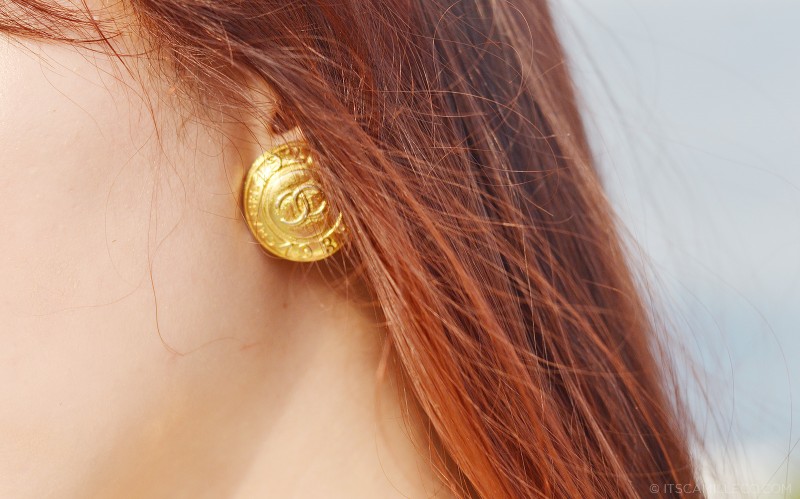 Chanel vintage earrings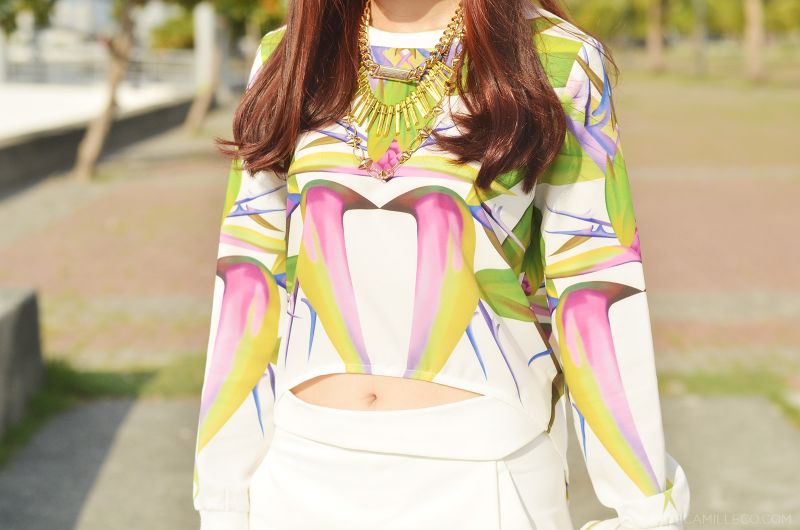 Choies top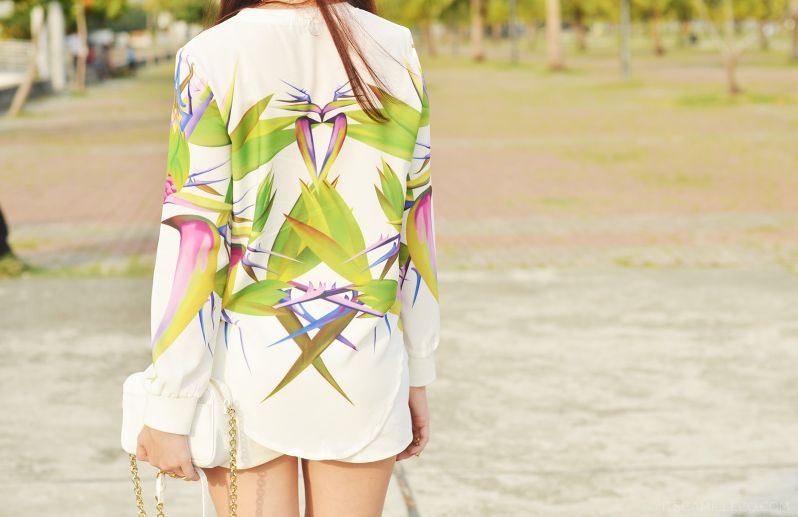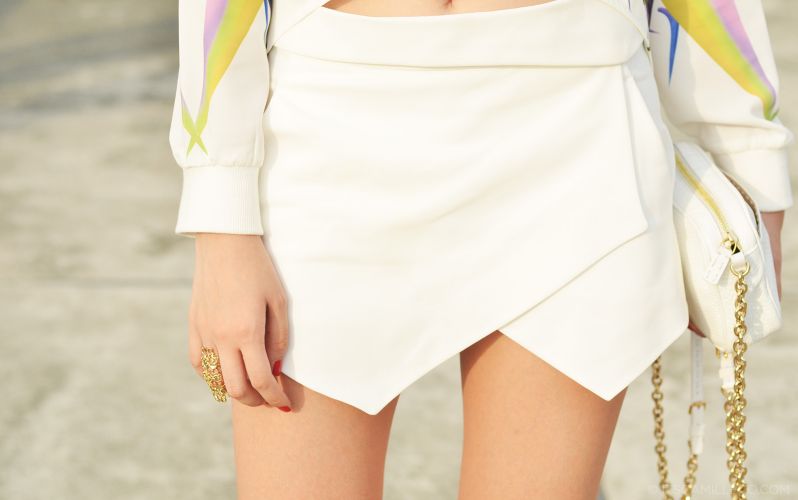 She Inside shorts
Fendi bag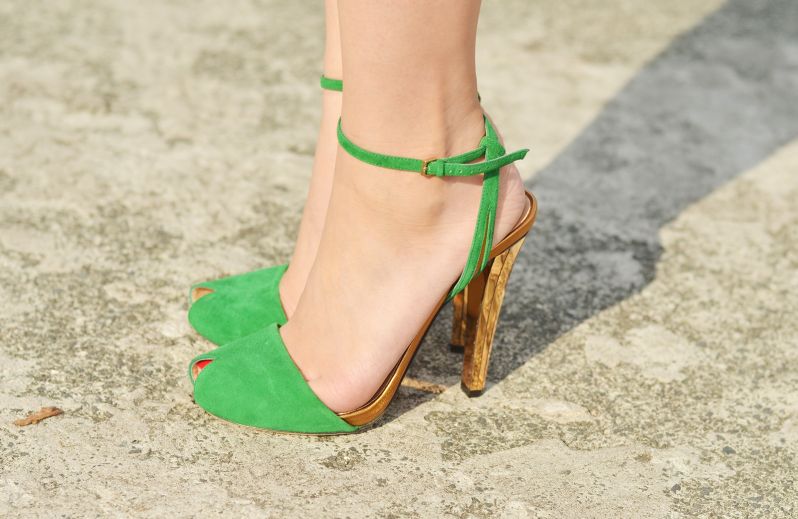 Gucci heels