Flying to Europe from Manila takes approximately 14 to 16 hours. That's a very very loooooong transit time to say the least. This is the reason why when I found out I was going to Barcelona for Pronovias, I made it a point to squeeze another city in my trip. I wanted to include as many cities as I can in my itinerary but I couldn't be away for too long so I had to choose just one. Although Paris will always be my bias, I didn't have the luxury of time so I had to choose a city I can leisurely explore in a limited number of days. Florence, or Firenze in their native language, is the perfect place for me to visit. I've been to Florence once before during my junior term abroad back in college. My friends and I spent our term break in Italy for 2 weeks but we were only in Florence for about 2 days, if I remember correctly. We went to as many tourist spots and museums as we can. Florence is considered the birthplace of Renaissance so you can just imagine how much art and history this city holds. Needless to say, our 2 days were jam-packed. We didn't have time to just pause and look around the city a.k.a shop and dine. LOL! So this time around, since I've been to most of the museums and tourist spots here before, I vow to unwind and experience Florence like how a true shopaholic and foodie would, outlet shopping included.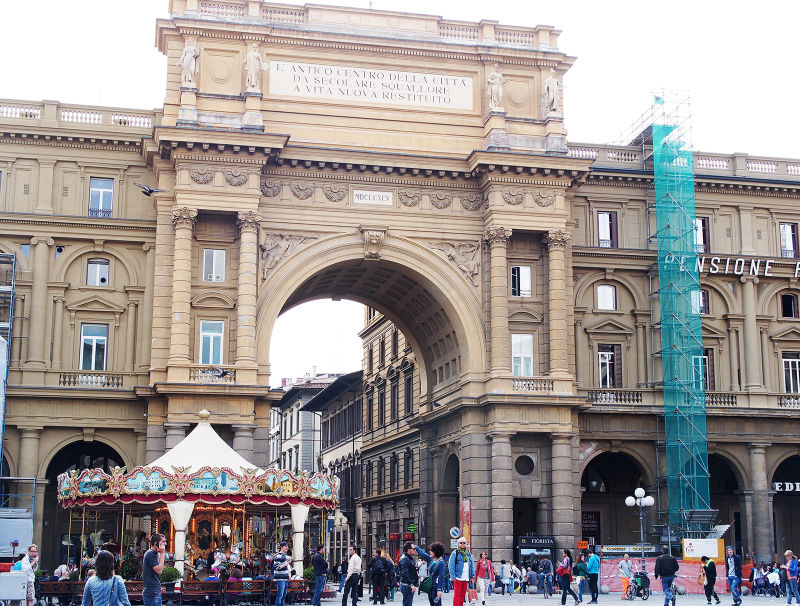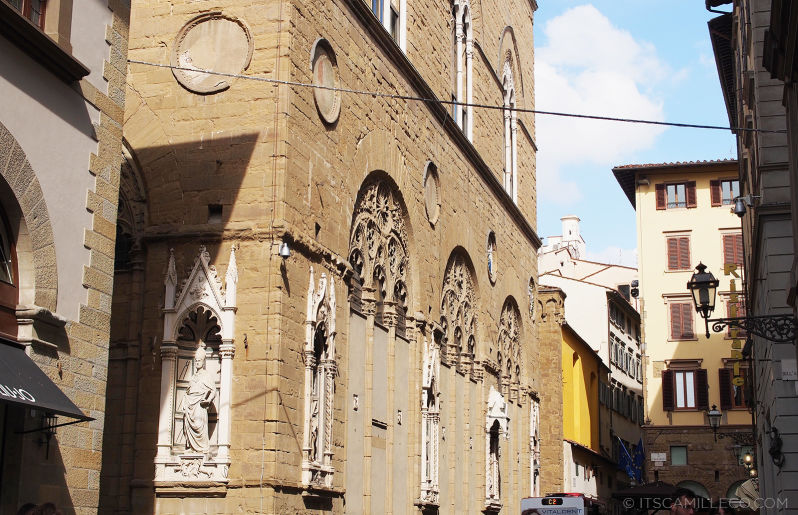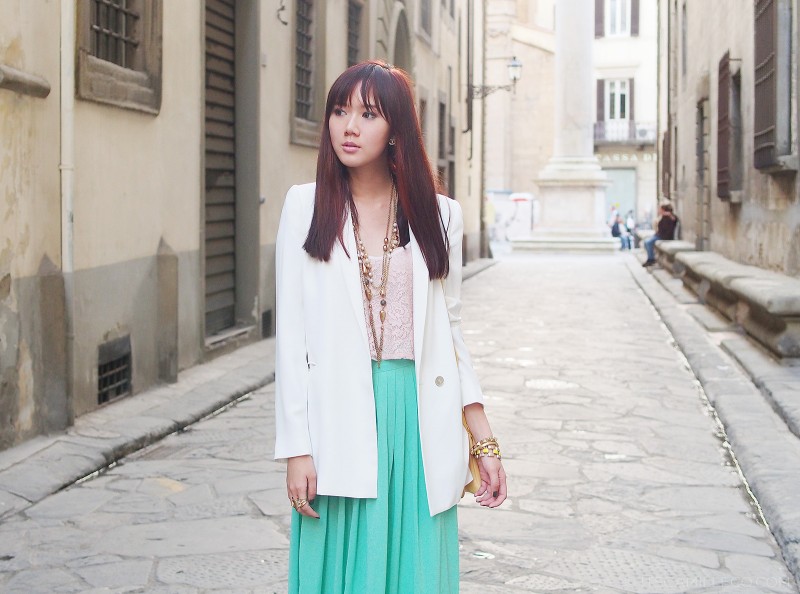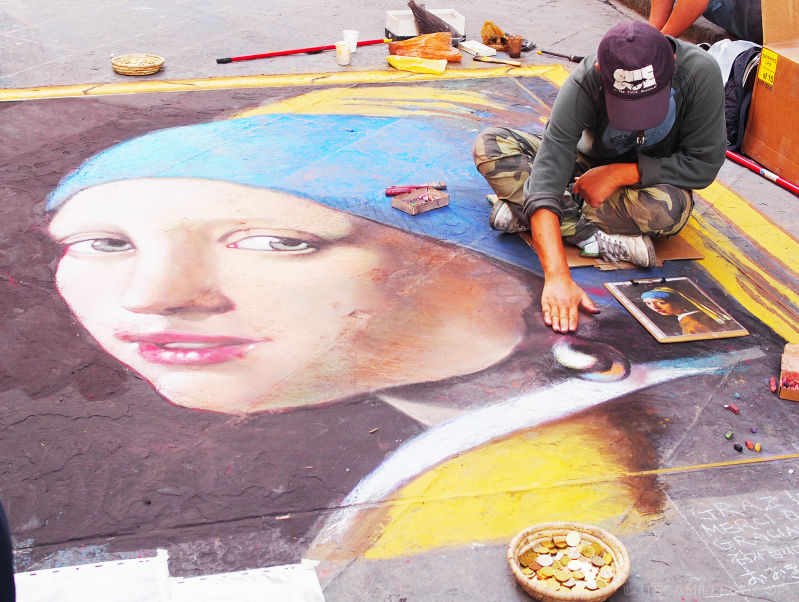 If there's one thing I remember so well about Florence, it's the extremely talented independent artists you'll randomly see along the streets. They're everywhere! This one in particular, took my breath away. Who says you need a good canvas to make a great work of art?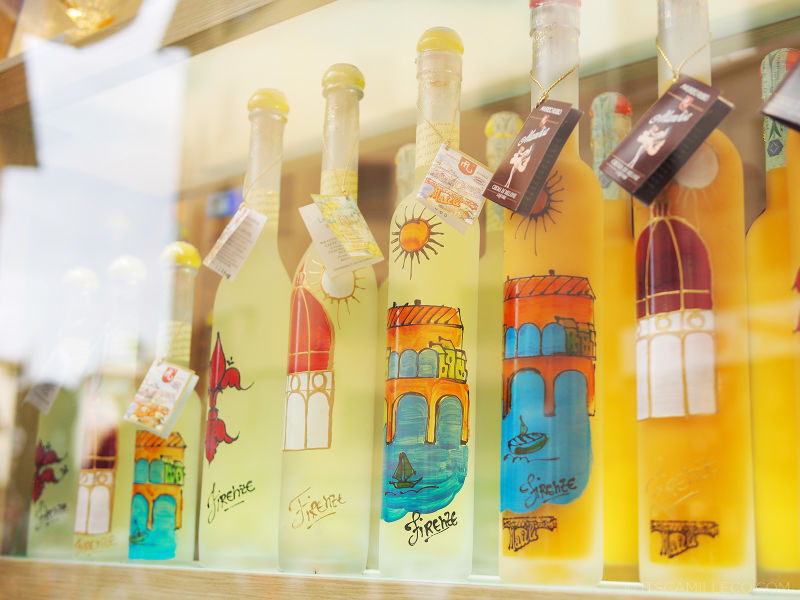 Ohhh Firenze. This word brings back so many memories from the good old days. I remember we almost got left by our train to Firenze from Venezia (Venice). It was such a close call! Actually, come to think of it, we've had so many close calls during our entire four-month stay in Europe. We were chasing trains and planes most of the time. Amazing race ang peg! I'm not even kidding!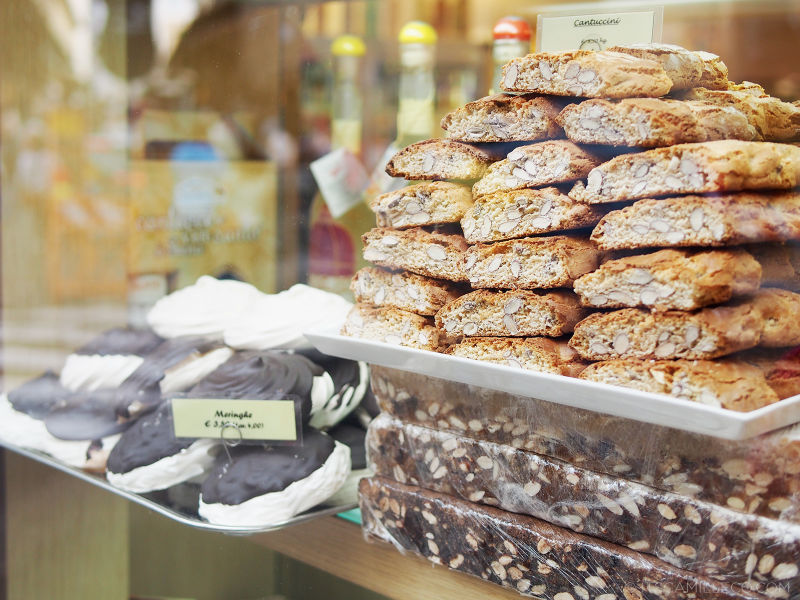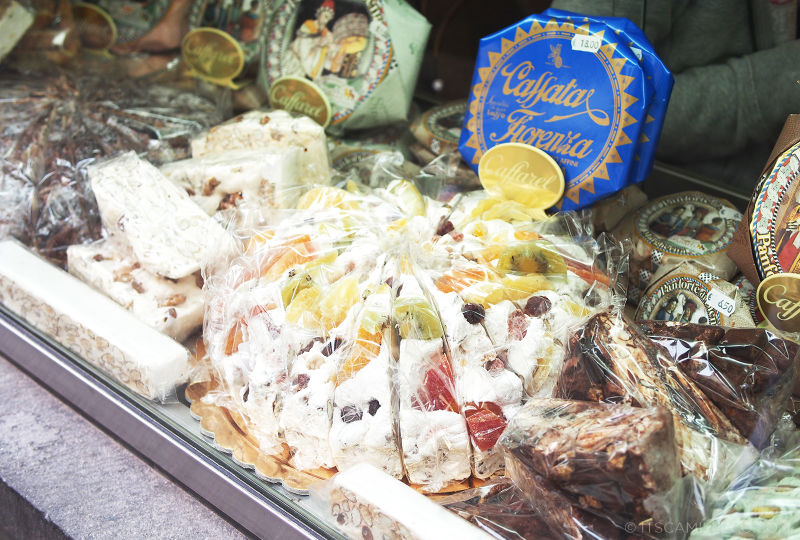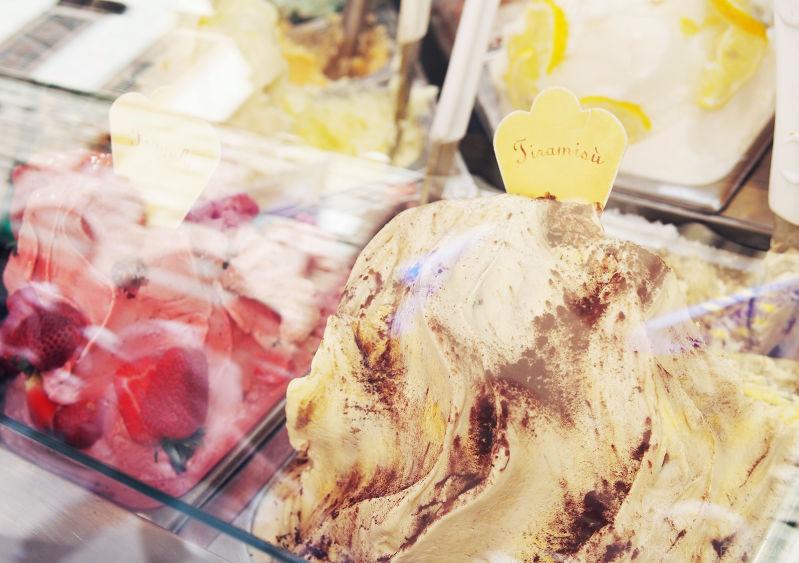 No trip to any Italian city would ever be complete without stuffing your face with gelato at least once every day! There's no such thing as too much gelato when you're in Italy. No other gelato can ever compare!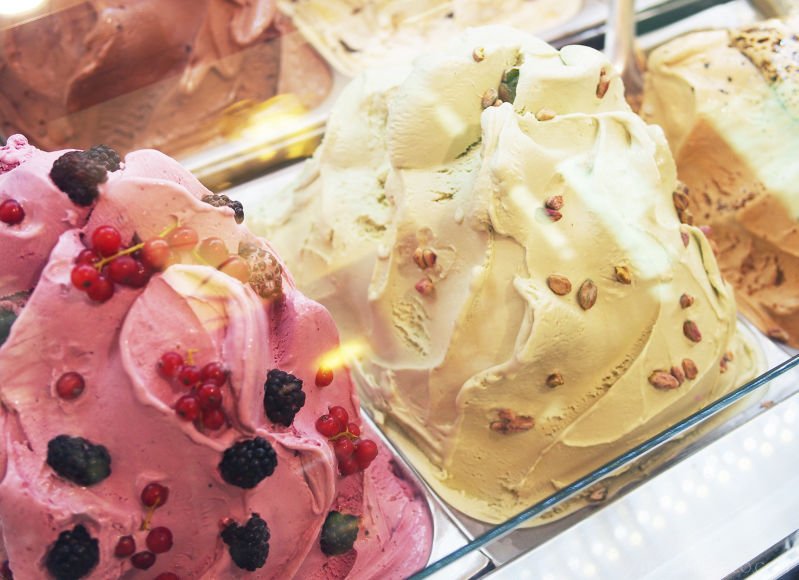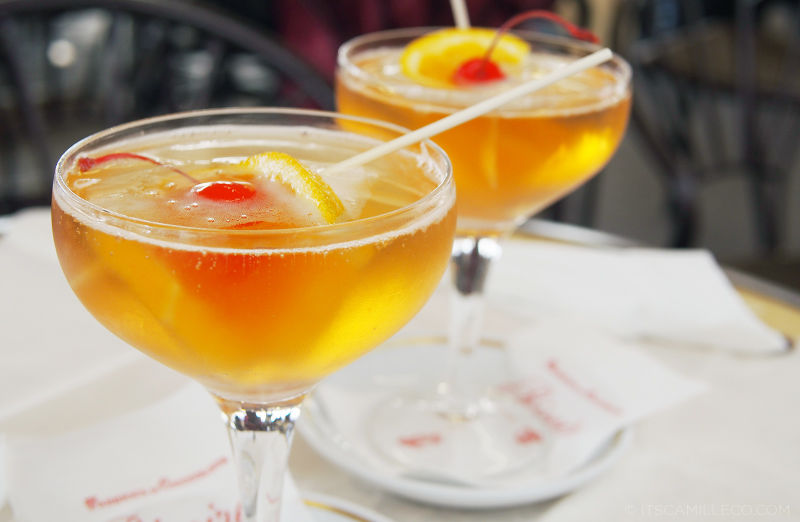 I managed to make my mom take champagne cocktails with me during our afternoon meal. They look like juice so they probably taste like juice, right? I mean champagnes are sweet anyway. Um no. I think the Italians like their cocktails STRONG. :/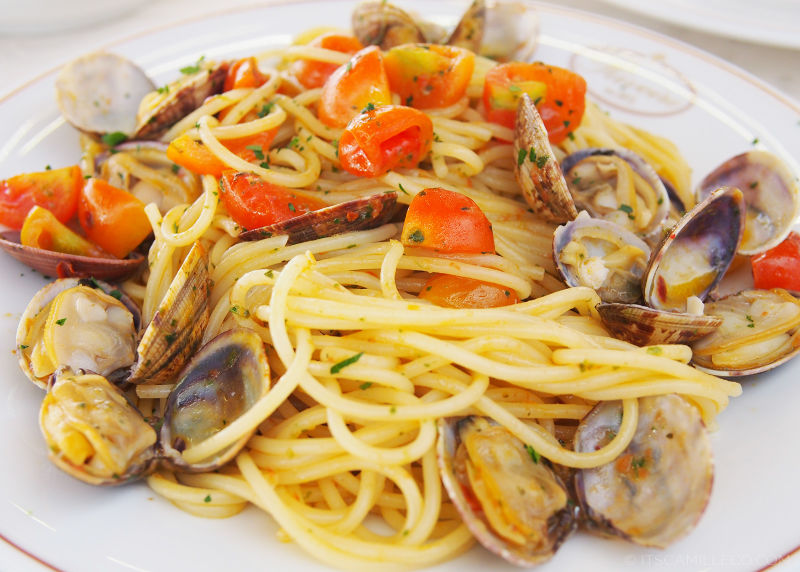 Vongole!
This is Via Tornabuoni just a few steps away from our hotel. It's where all the best brands are. I made sure of it! I'm one determined shopper, you know.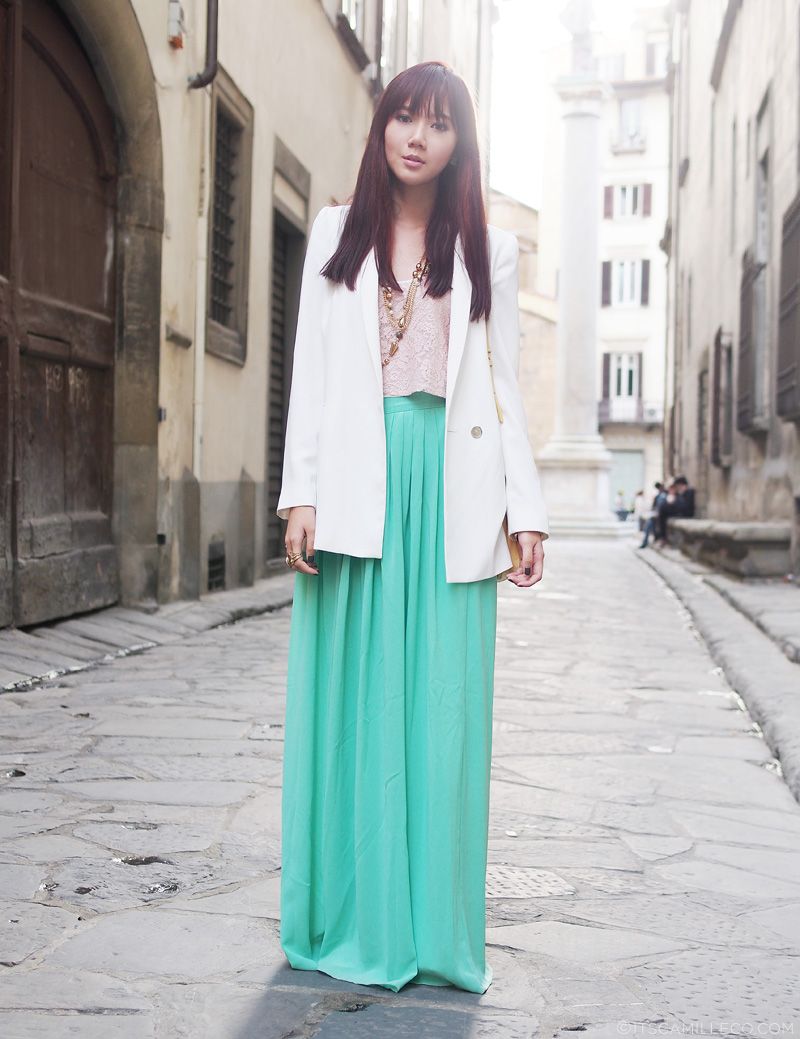 And when shopping is number one in your to-do list, you make sure to: one, dress up all pretty, so that store clerks won't judge you (LOL); and two, wear flats so that you're prepared to attack those racks. (Hey, that rhymes!)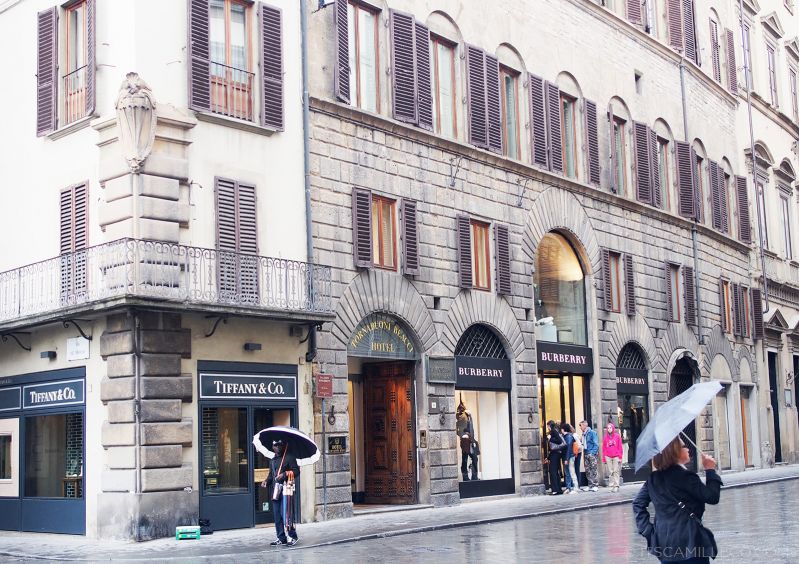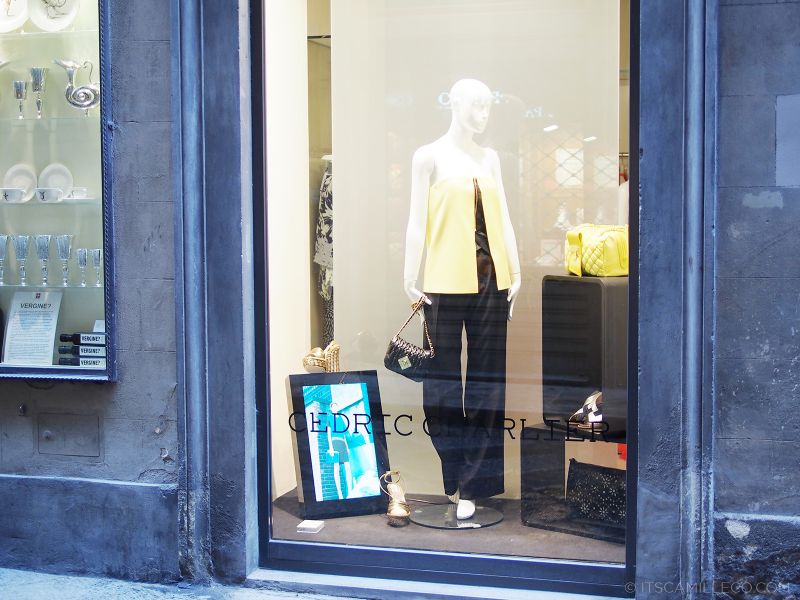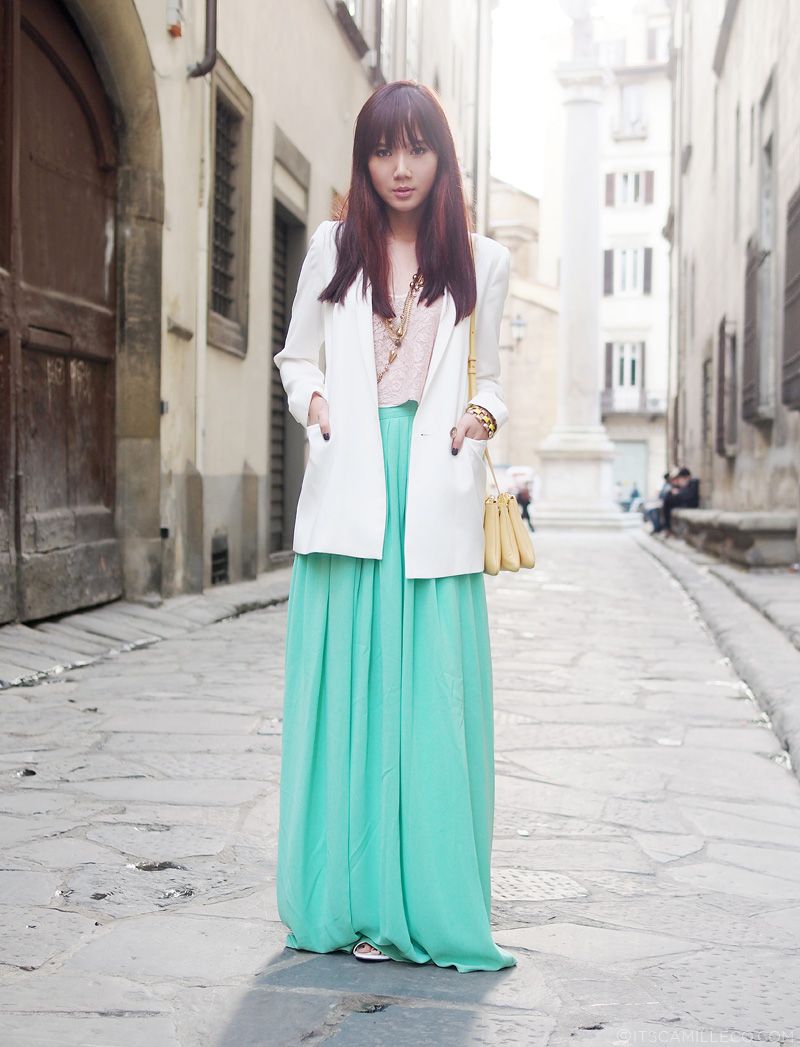 [button link="http://lookbook.nu/look/5010736-Stylistaph-Skirt-Firenze" size="small" bg_color="#e5b3b9″ window="yes"]Hype this look at Lookbook.nu here[/button]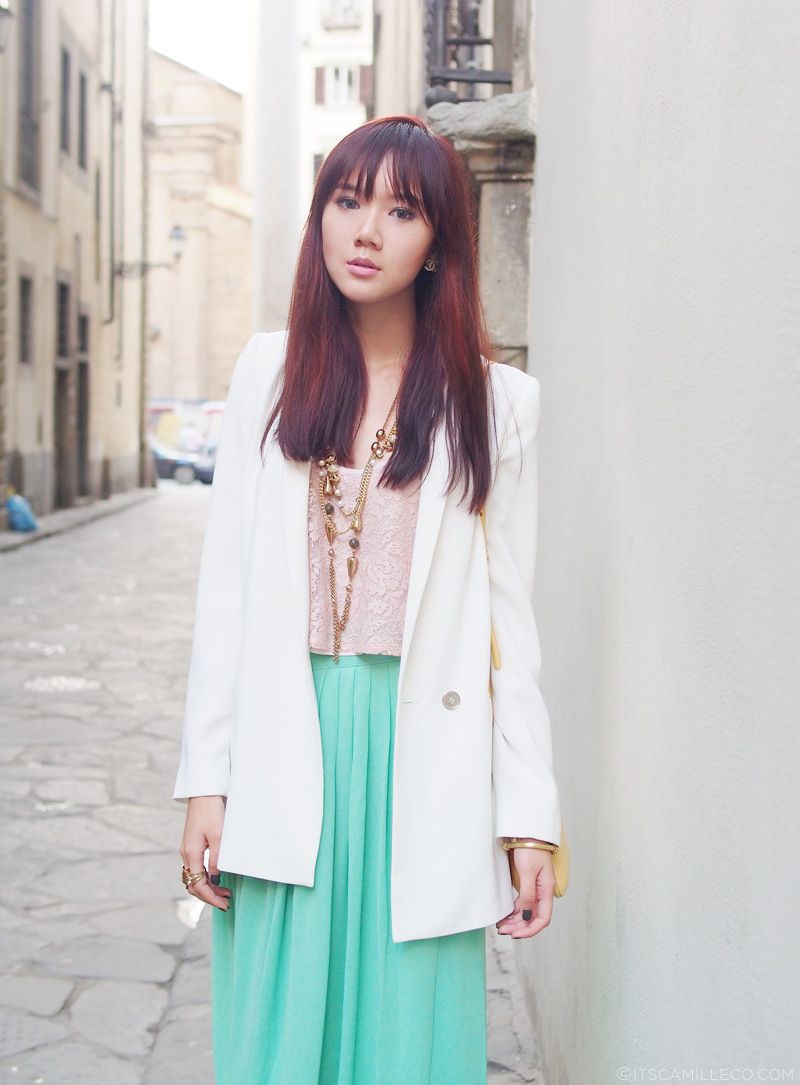 Stylista.PH maxi skirt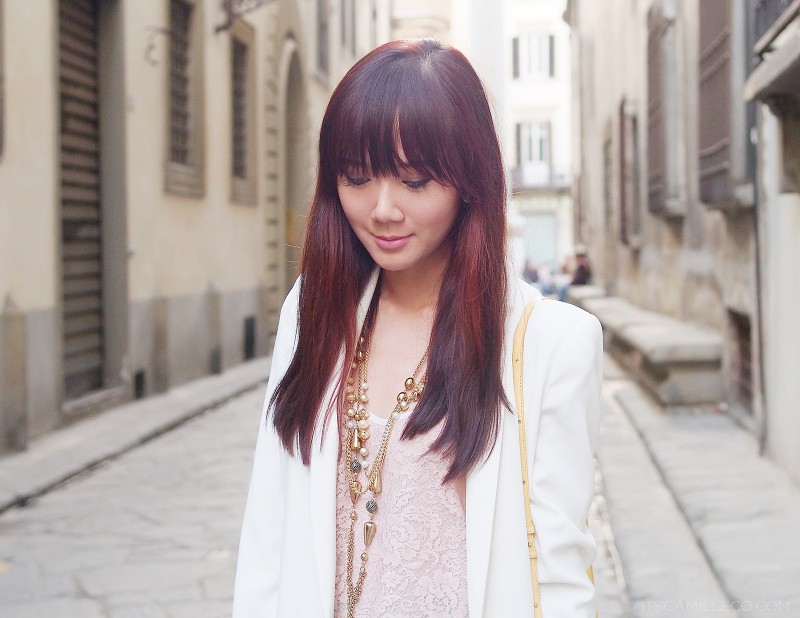 Topshop cropped top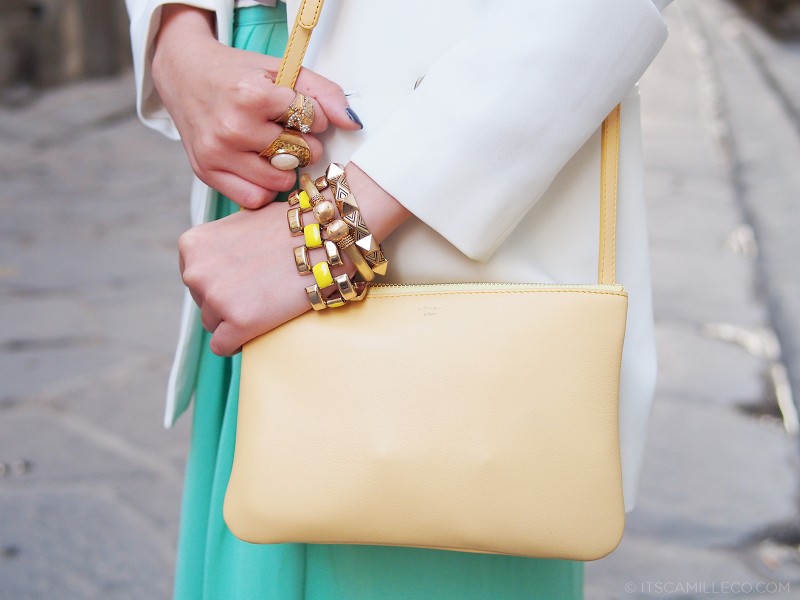 Celine bag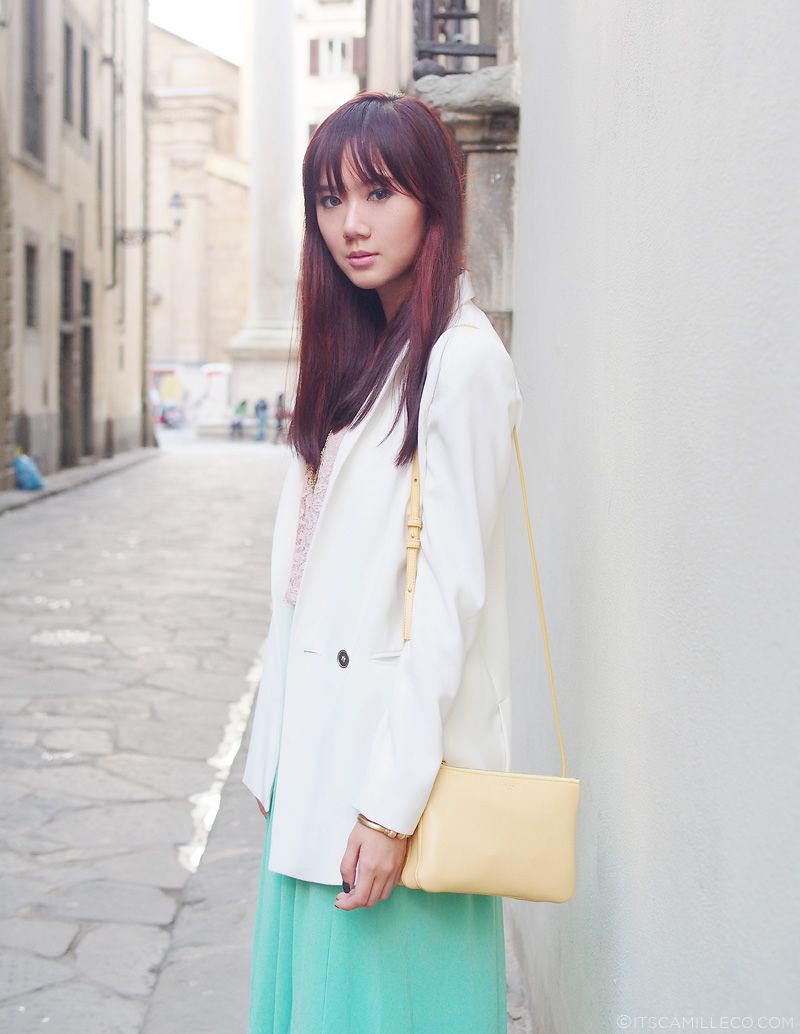 Mango blazer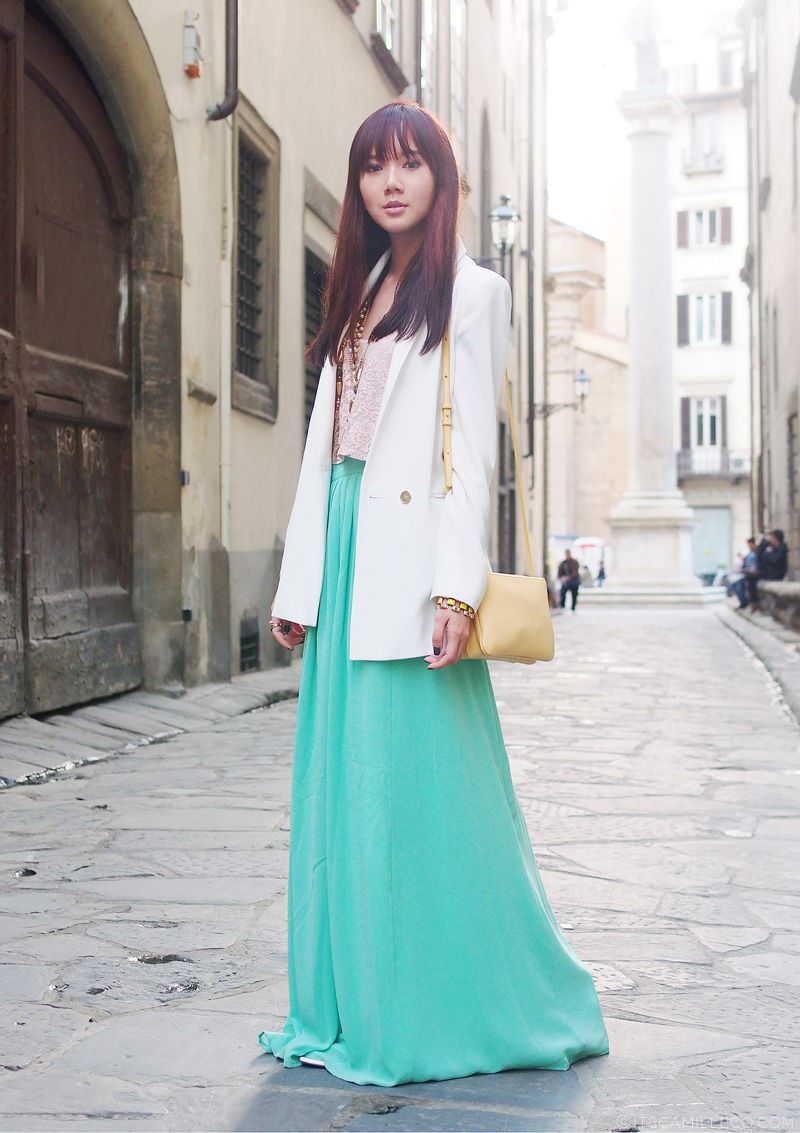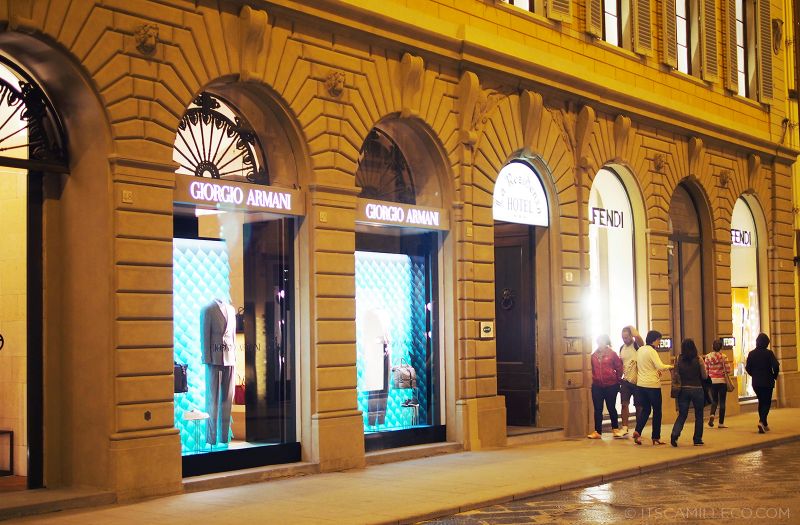 People always think Milan is the best place to shop in Italy. I think not. Florence is, after all, where Gucci, Ferragamo, Pucci and Cavalli started out.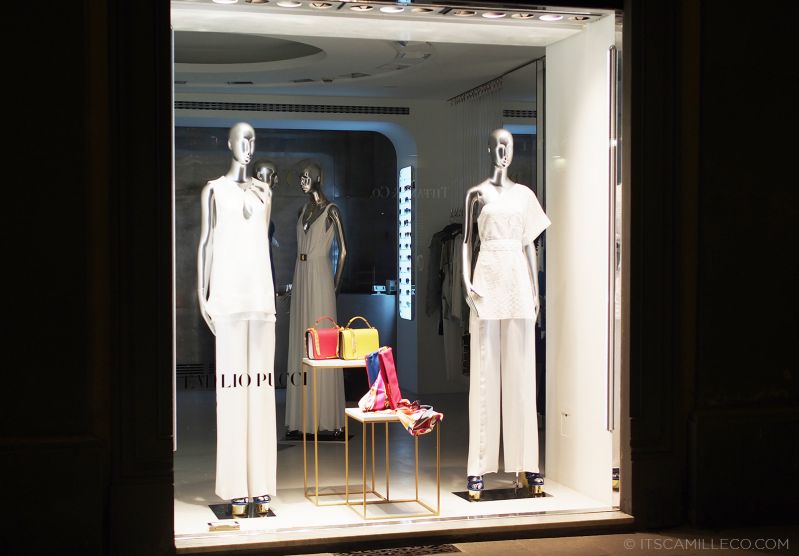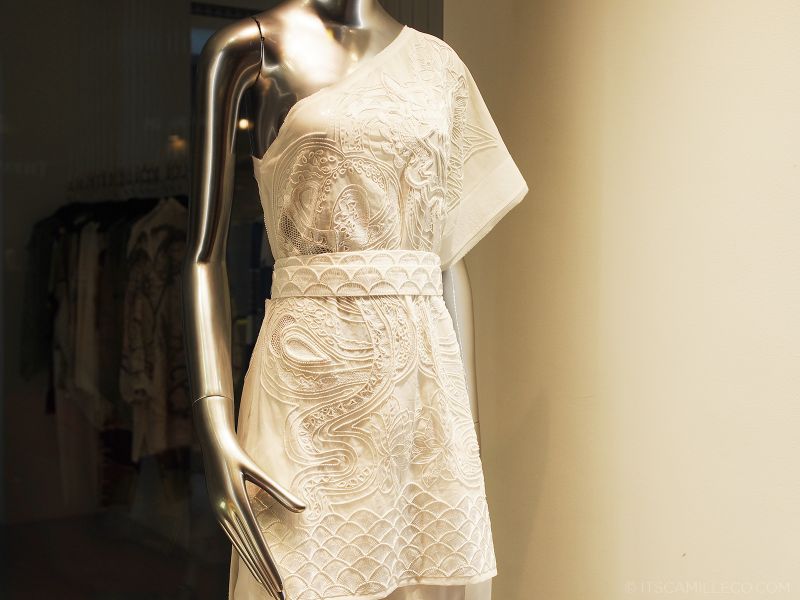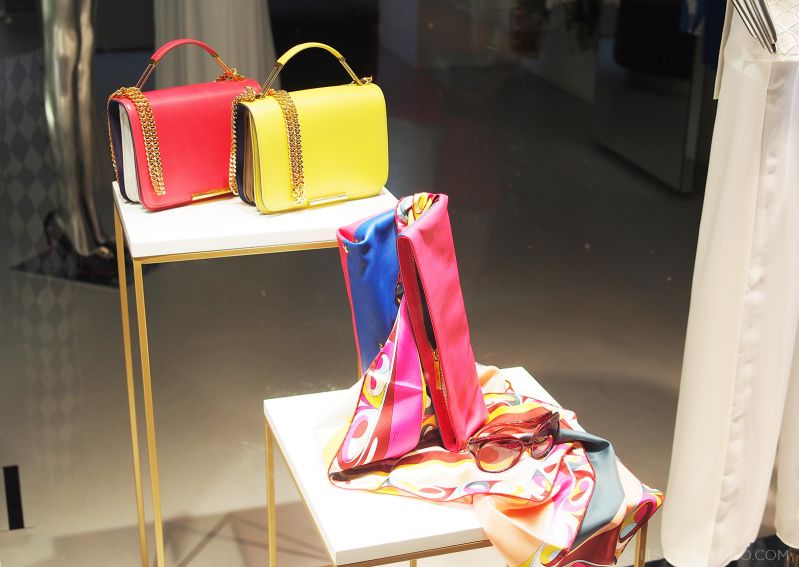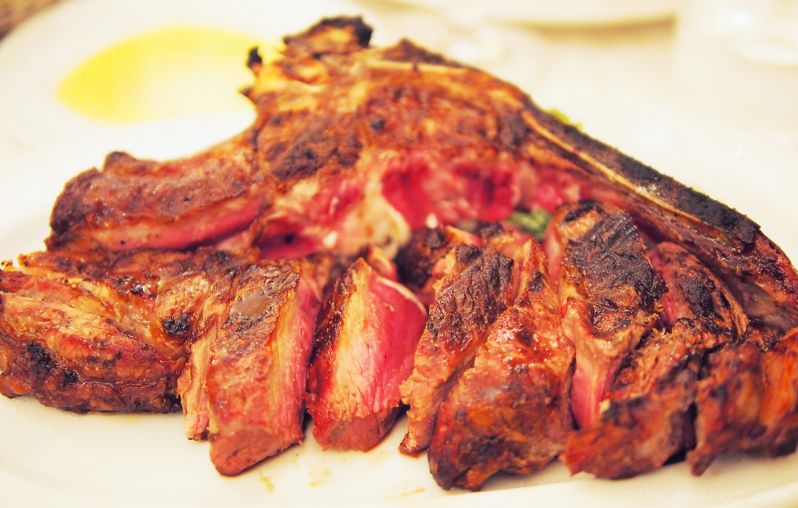 When a girl's tired of shopping, she needs to recharge. Time to dine! Like a true tourist, I just had to have a Bistecca Florentina for dinner.
There's always room for dessert. ALWAYS.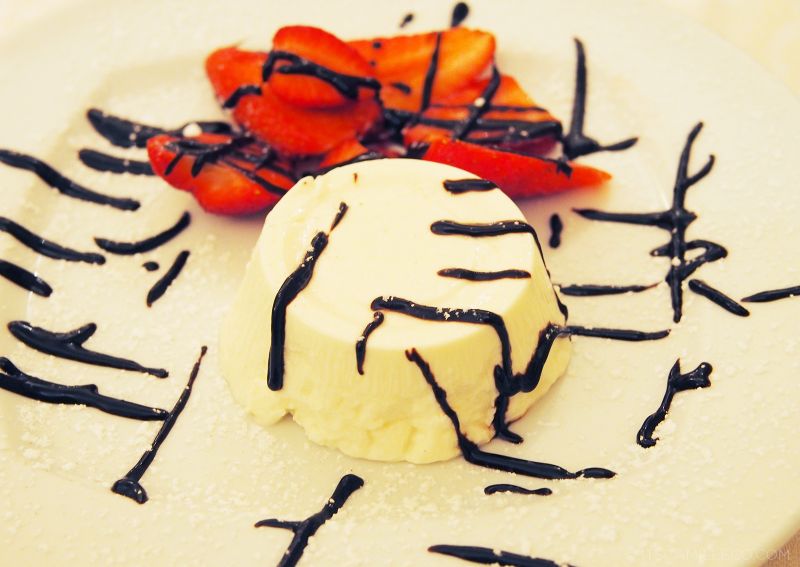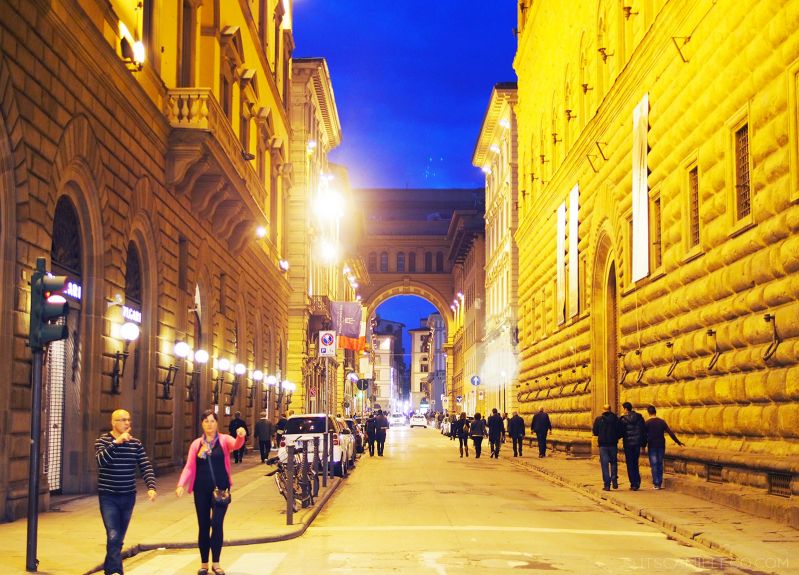 More posts from Italy next!