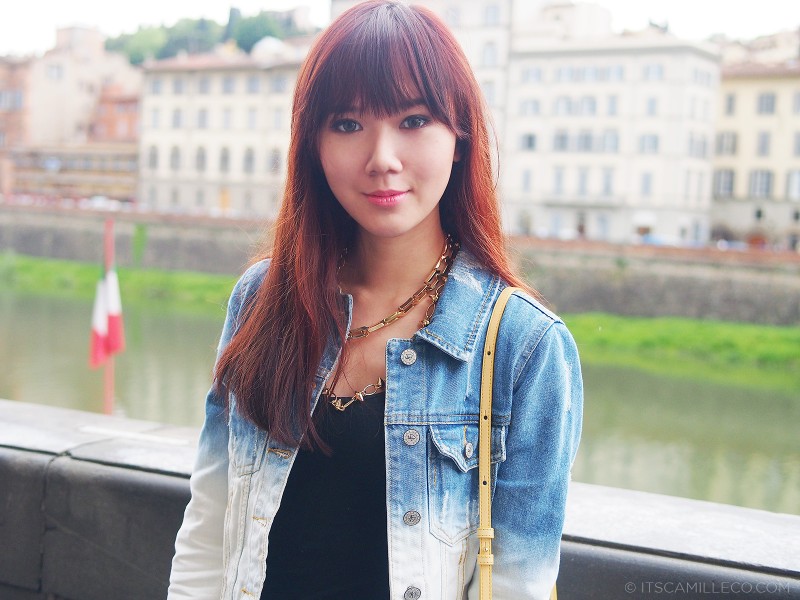 Since it's my mom's first time in Italy, I thought I'd show her around for a bit. Just a quick stroll around the beautiful city on the way to Ponte Vecchio.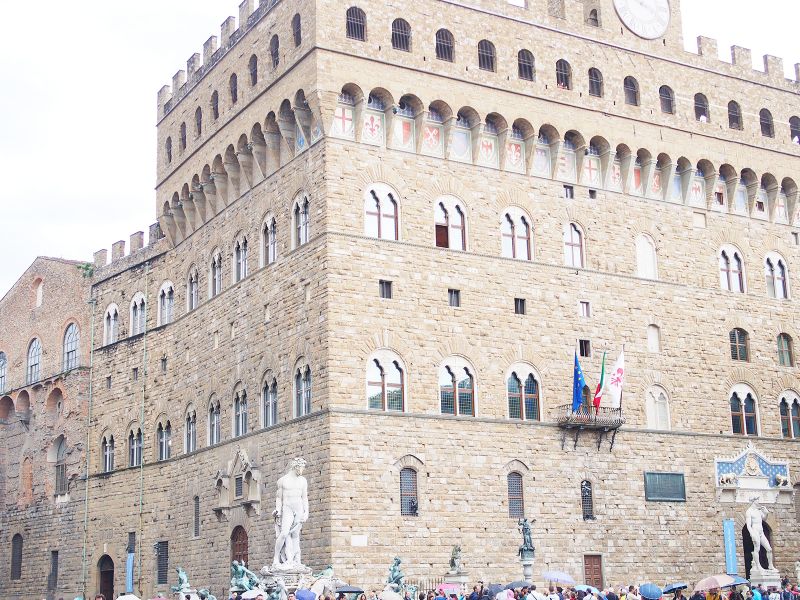 This is Palazzo Vecchio located at Piazza dela Signoria. This Piazza is one of the busiest because it has so many tourist attractions.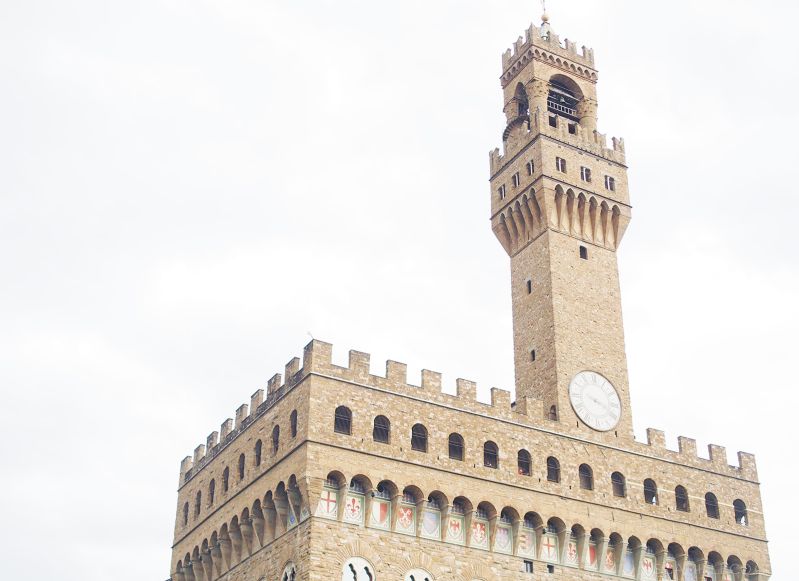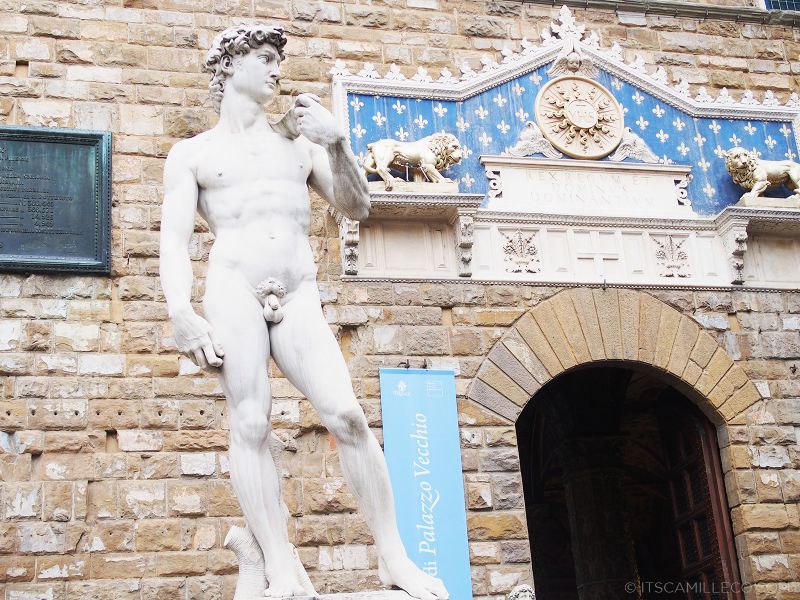 This isn't the real David statue by Michelangelo. The real thing is at the Accademia Gallery. The line for that is ALWAYS long and since my mom isn't really big on museums, she's already content seeing this replica. LOL! But if you're a first time visitor at Florence and not lazy like my mom (just kidding, mom), I highly suggest visiting the Accademia so that you'll see Michelangelo's masterpiece in person.
Inside Palazzo Vecchio.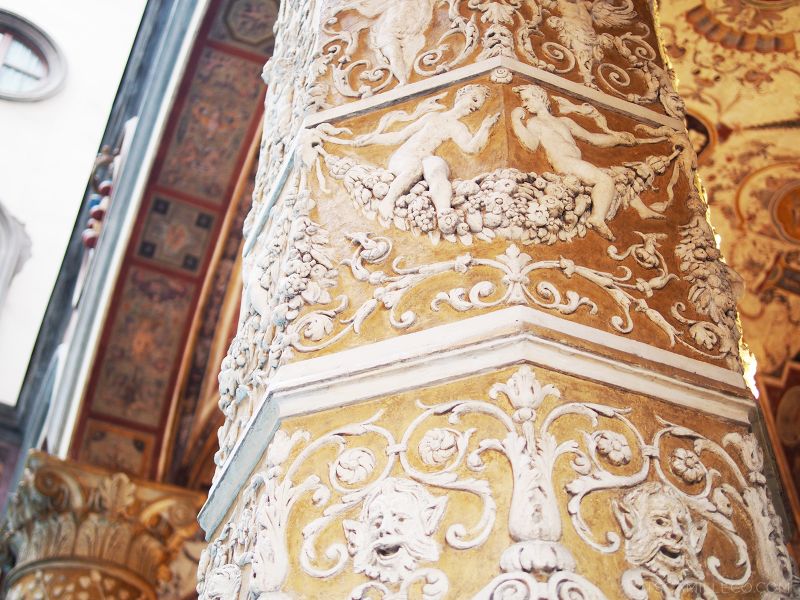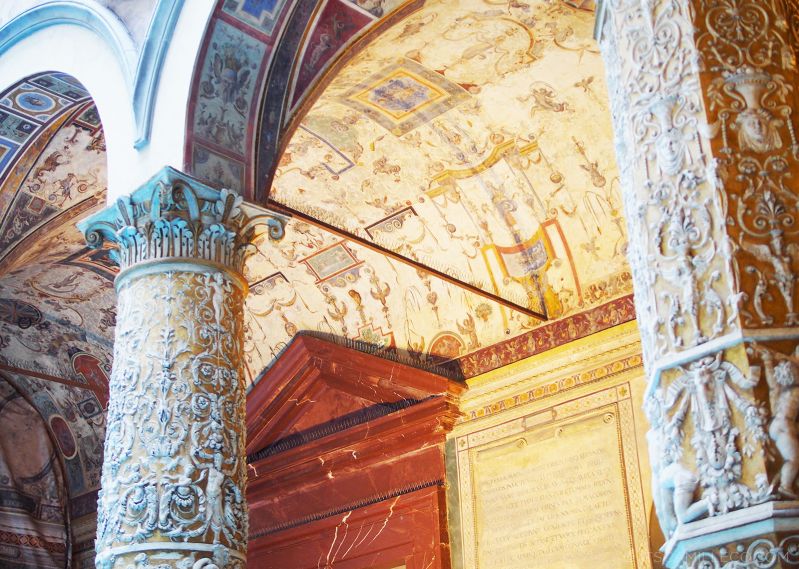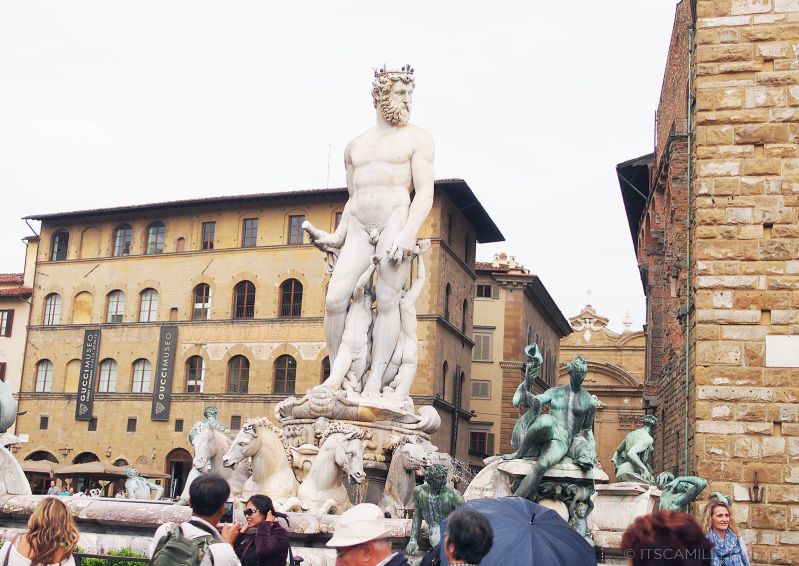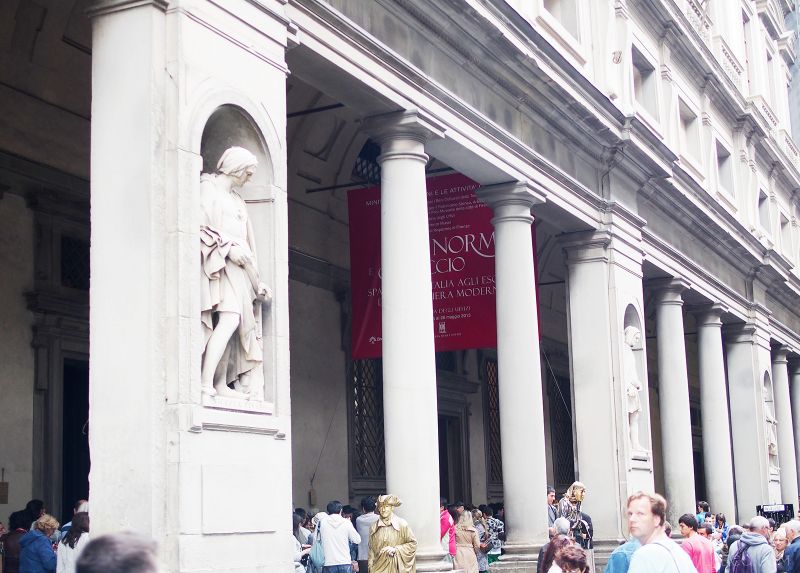 Just a few steps away from Palazzo Vecchio is the Uffizi Gallery, another must-see museum here in Florence. It has the best art collection that includes works by Da Vinci, Michelangelo, Botticelli, Raphael and so much more.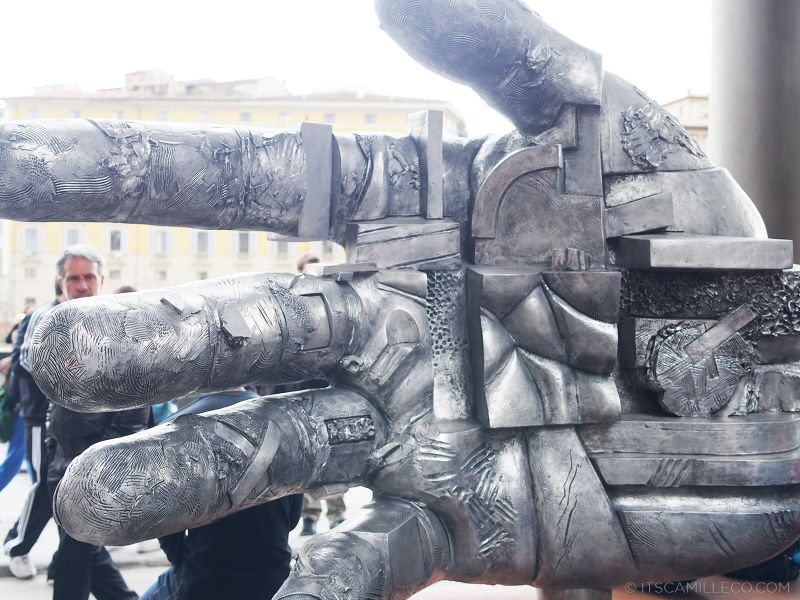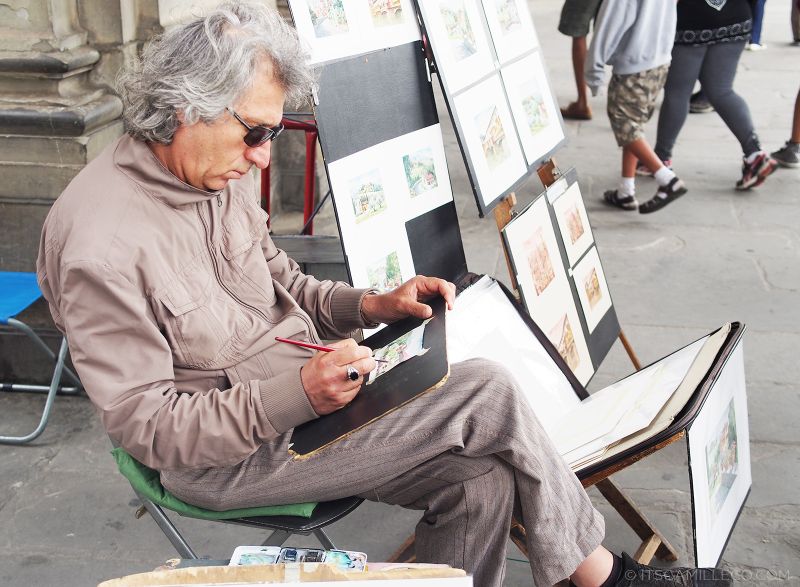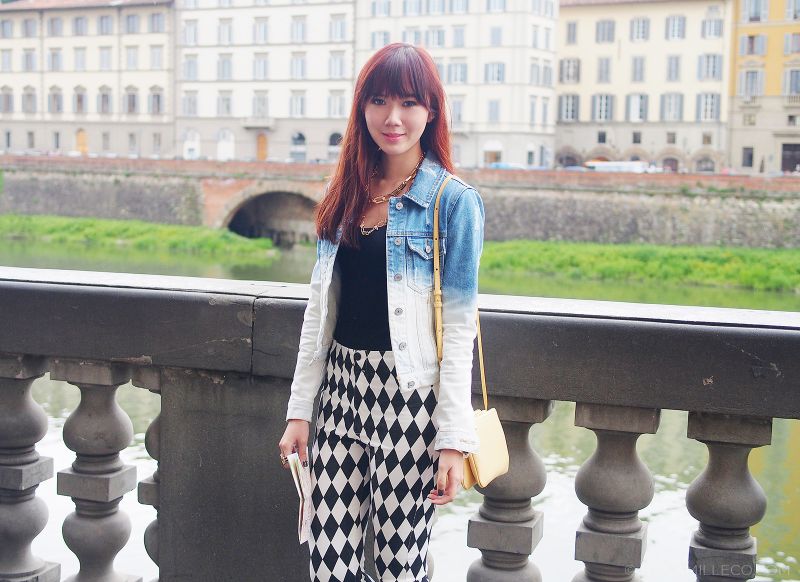 Map in hand along River Amo! Such an eager beaver tourist!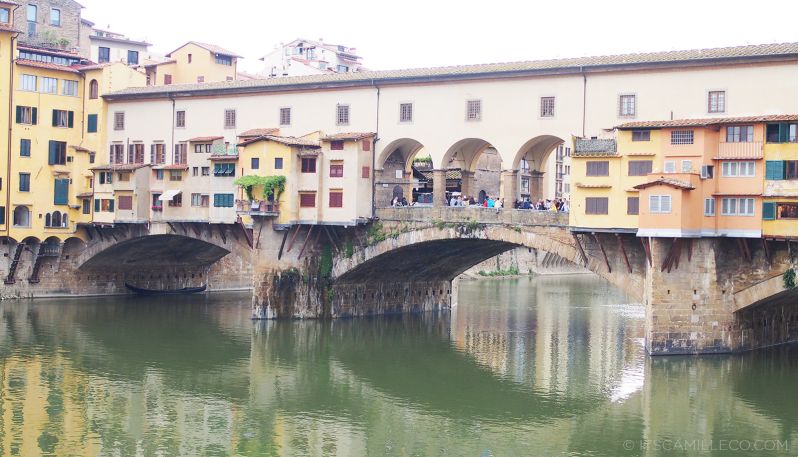 Ponte Vecchio.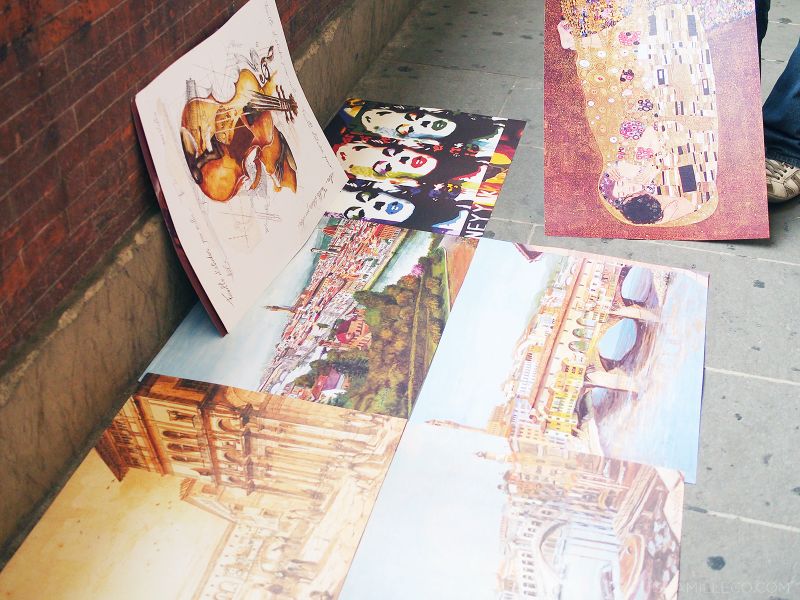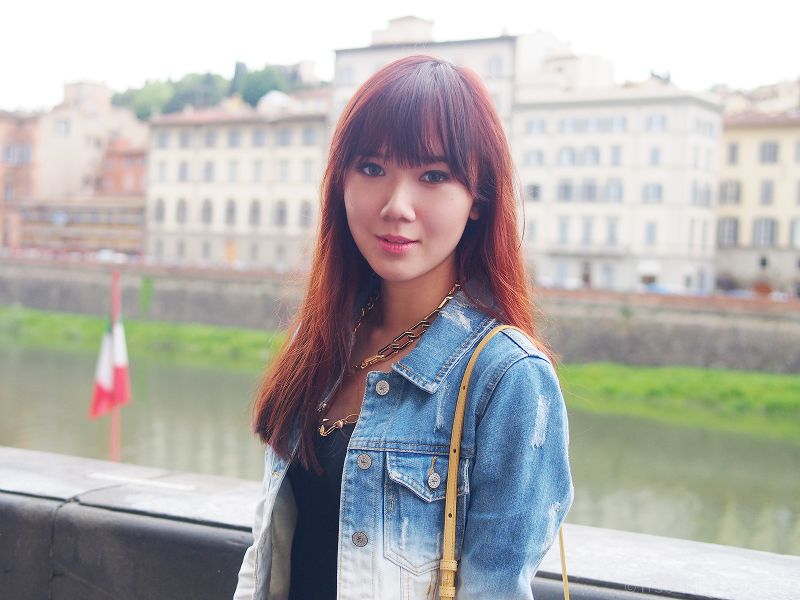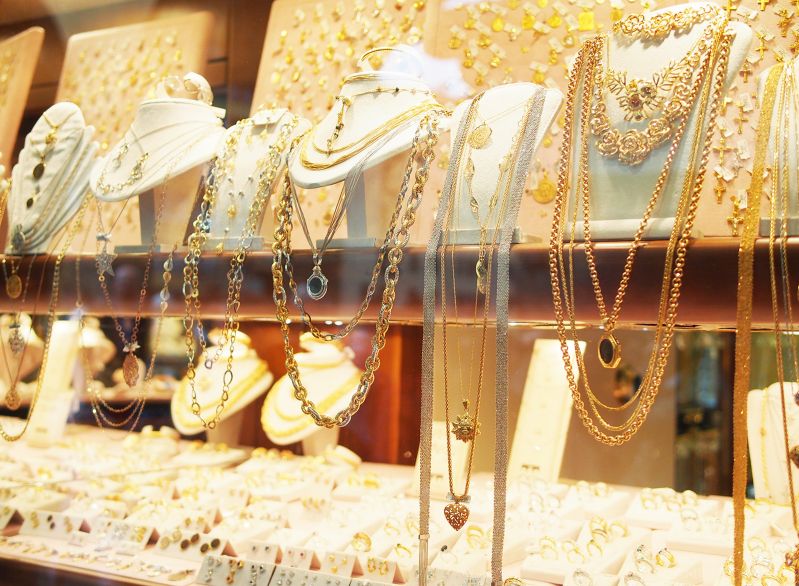 You'll see a lot of jewelry shops like this around Ponte Vecchio. Most of them sell gold.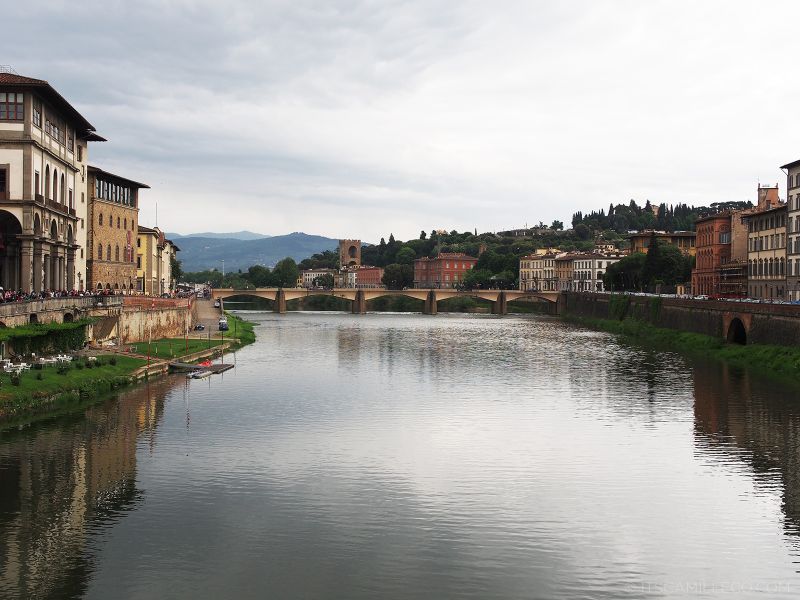 I have the exact same photo of this taken when I first went to Florence a few years back. Nostalgia hits!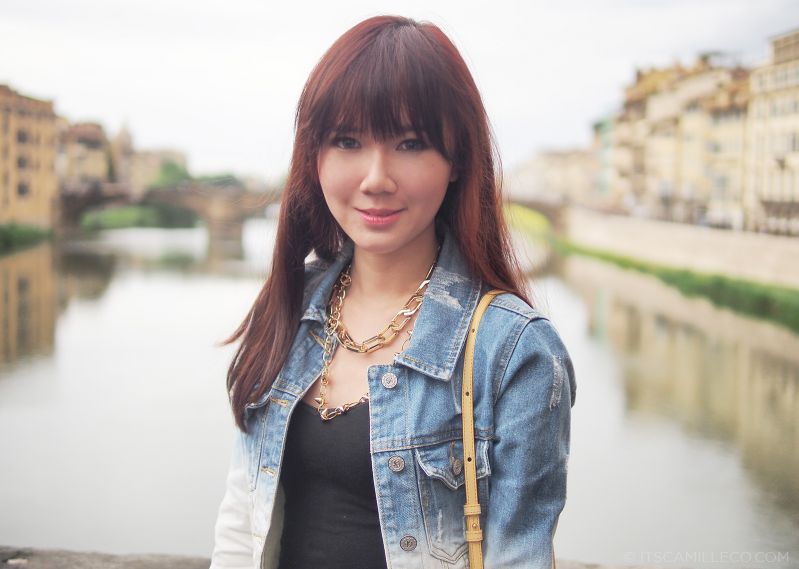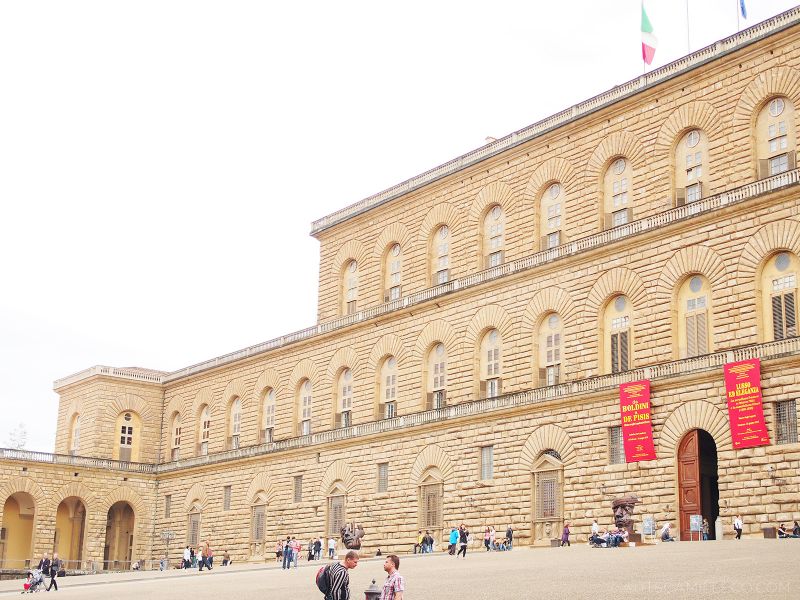 When you cross the bridge to the other side of River Amo, you'll reach Palazzo Pitti just a short distance away.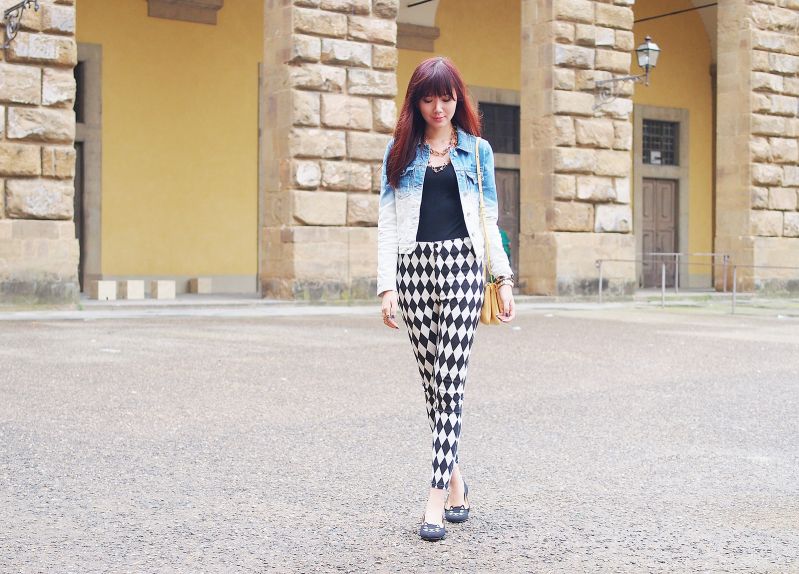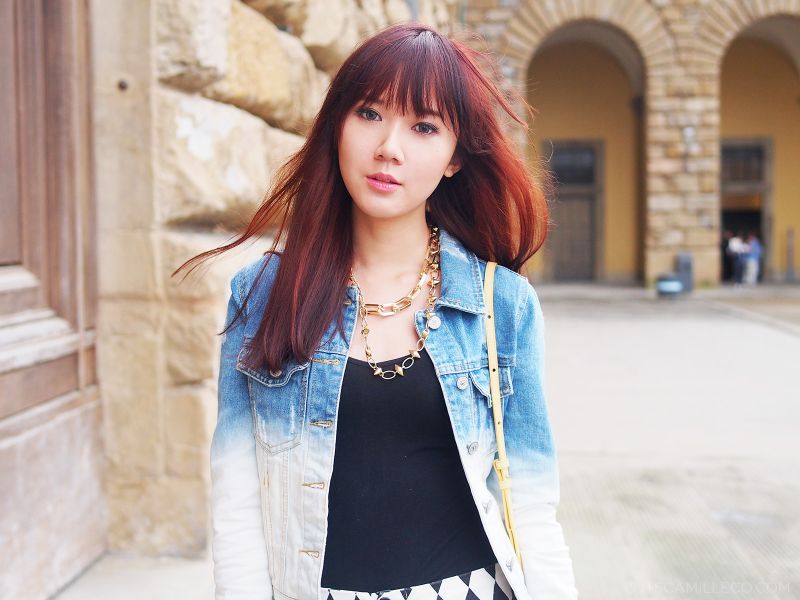 Aside from the Royal Apartments, Palazzo Pitti houses a lot of art works as well in its Palatine Gallery, Costume Gallery and more. I really love touring around palaces. So much grandeur!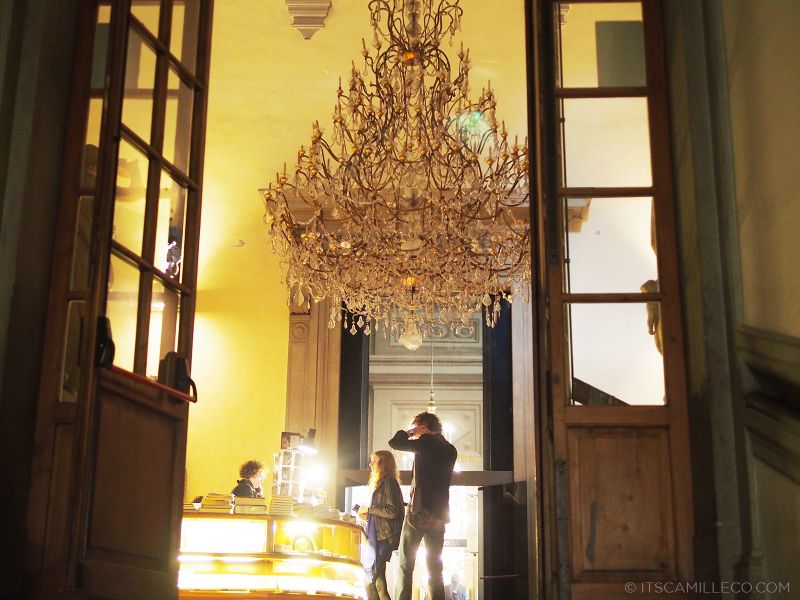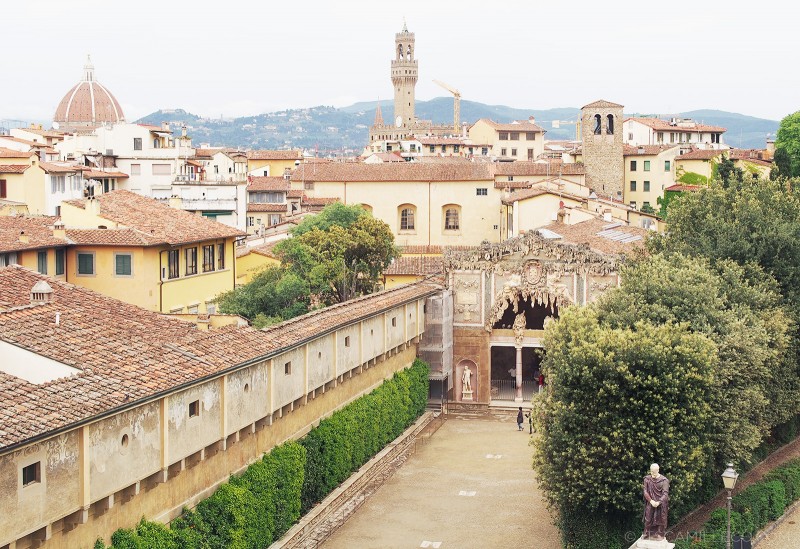 The view from one of the windows at Palazzo Pitti.
Too bad I wasn't able to tour around its garden though. It would've been great to take outfit shots here but the palace was about to close already. At least, I got to see it from one of the windows. Haha! That's as good as it gets.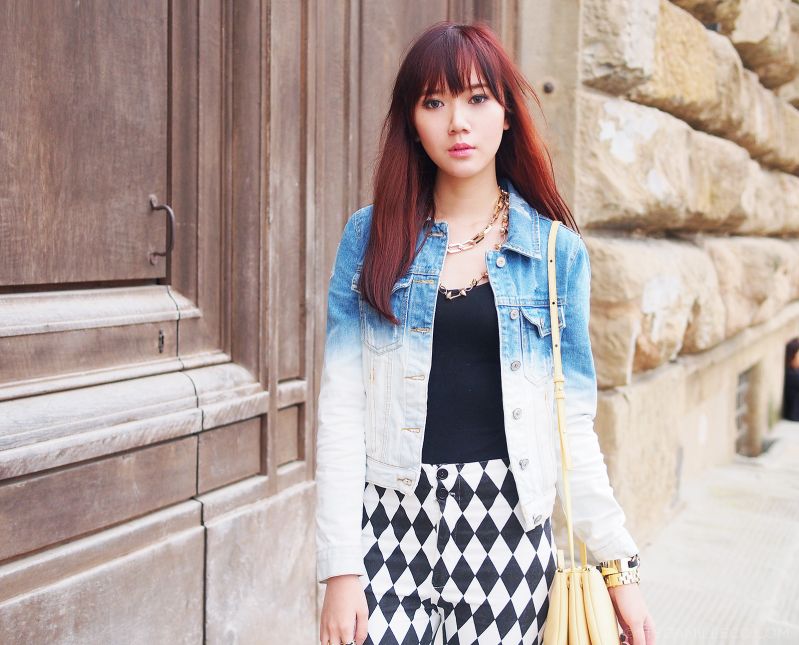 Might as well take my outfit shots outside like a true commoner. LOL!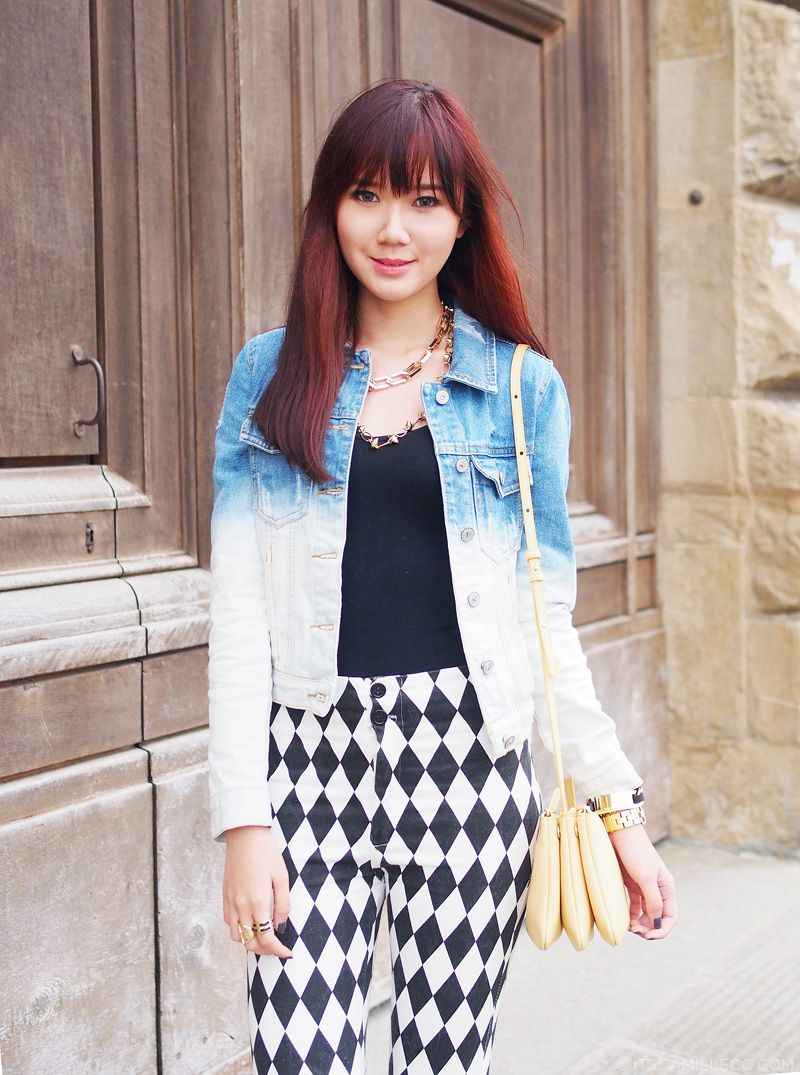 [button link="http://lookbook.nu/look/5014060-Oasap-Jacket-Ponte-Vecchio" size="small" bg_color="#e5b3b9″ window="yes"]Hype this look at Lookbook.nu here[/button]
Crayon (Haji Lane, Singapore) trousers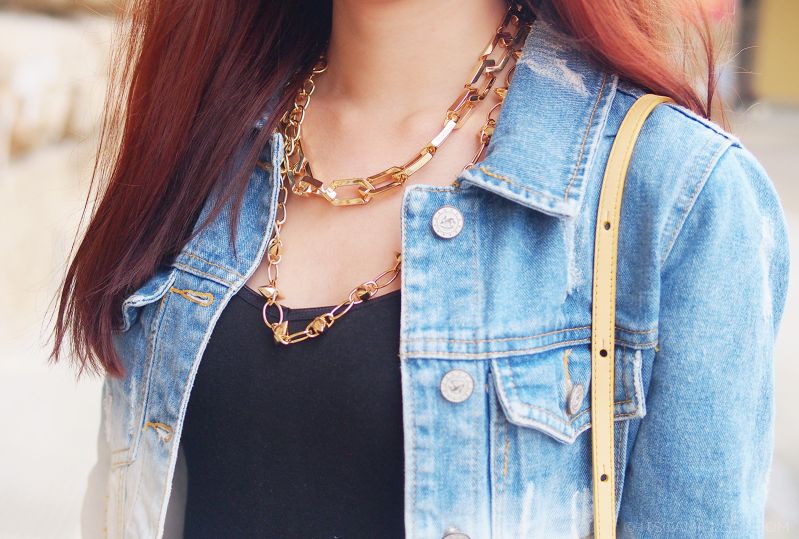 Marks & Spencer camisole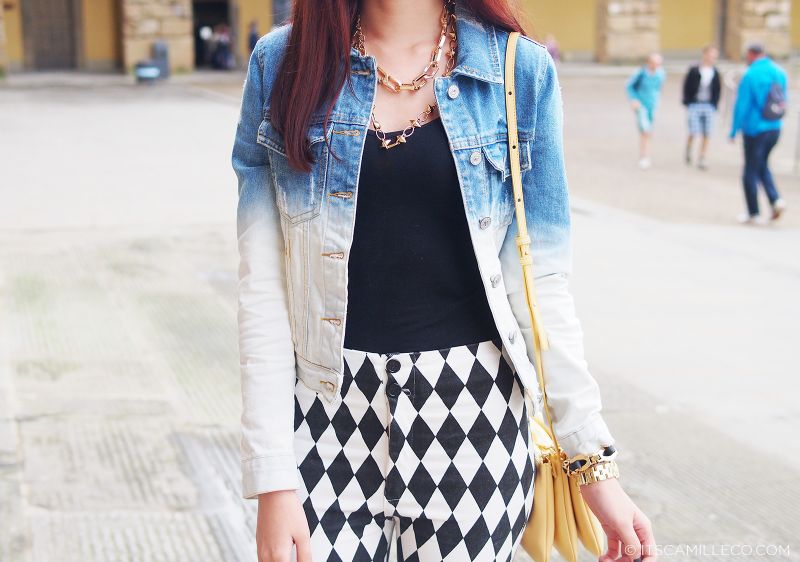 Oasap jacket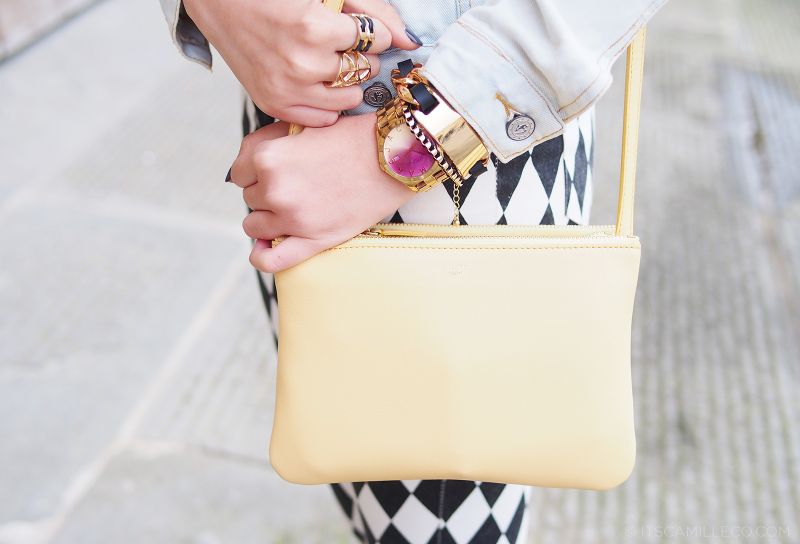 Celine bag | Marc by Marc Jacobs watch | Mango gold/black leather bracelet | H&M bracelets | Mango black/gold ring | The Lyra Shoppe gold ring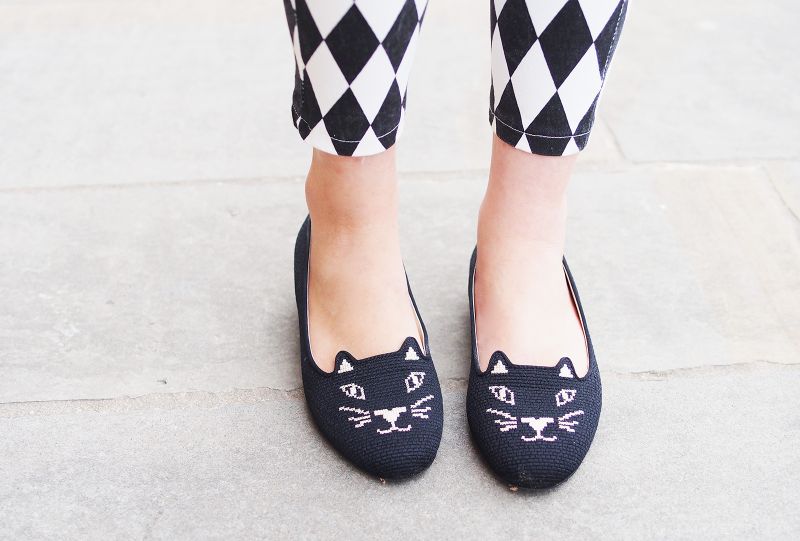 Charlotte Olympia flats