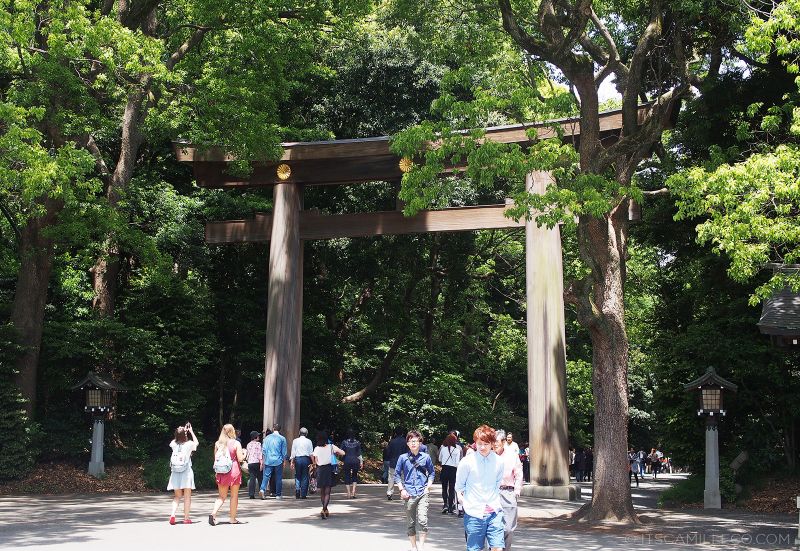 Another day in Tokyo, another day of touring around the city's main attractions. This time, it's the Meiji Shrine, Tokyo's most famous Shinto shrine. Once you see this huge torii gate, it means you're about to enter the vast property leading to the shrine.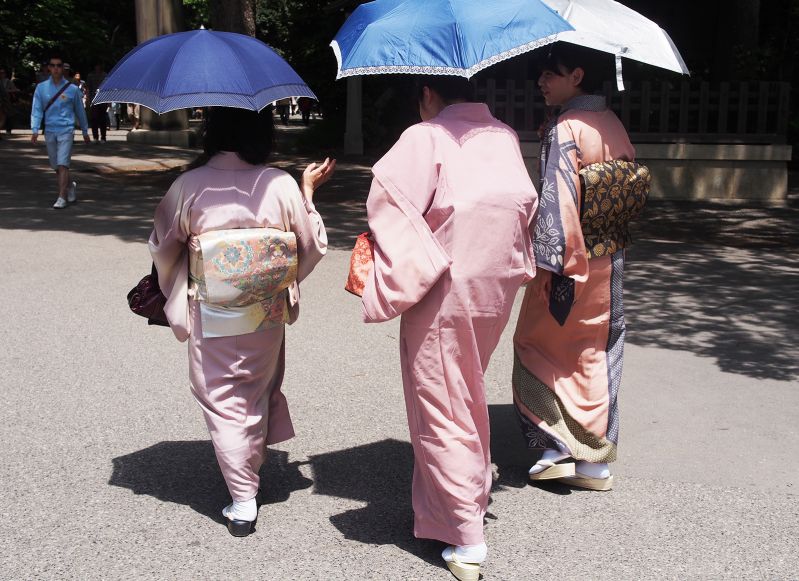 You'll see a lot of women dressed in traditional kimonos here. Even though I've seen them before, I still can't help but take ninja photos of them.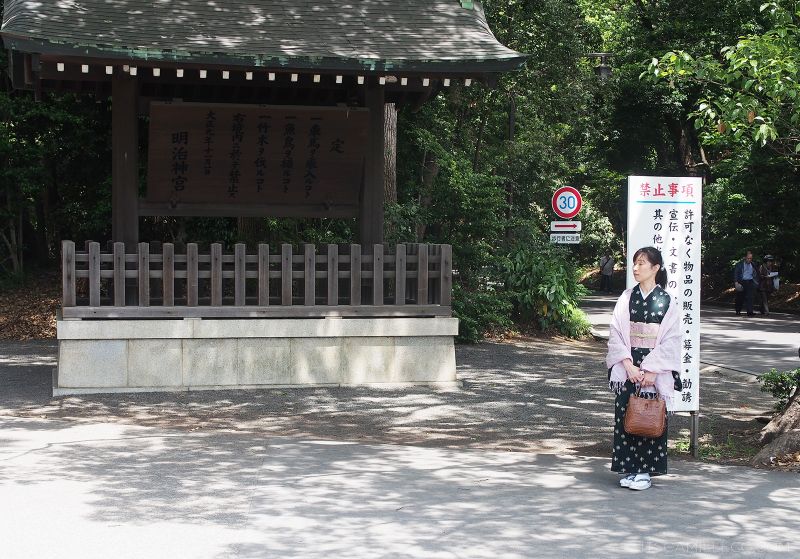 Another one! I'm really so amazed that the Japanese are able to keep this tradition alive.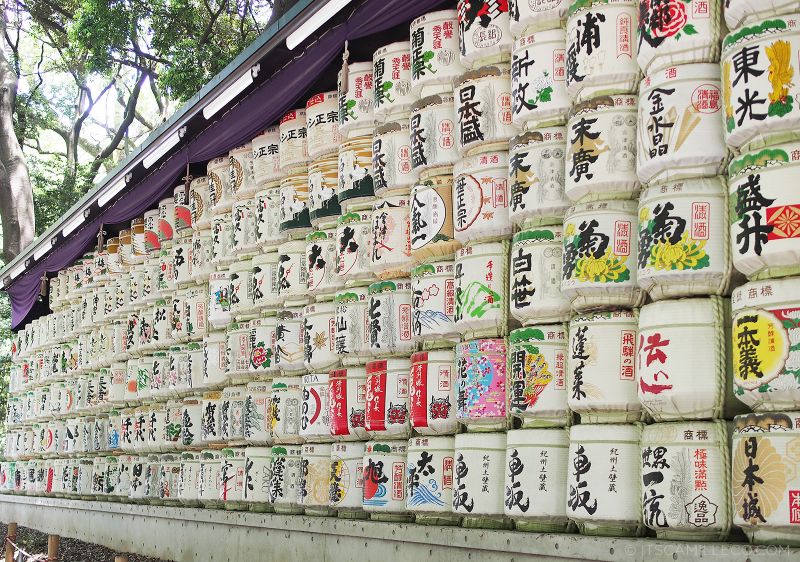 These are barrels of sake wrapped in straw. Every year, the members of the Meiji Jingu Nationwide Sake Brewers Association offer sake barrels to Emperor Meiji and his wife, Empress Shogun, whose spirits are both enshrined here.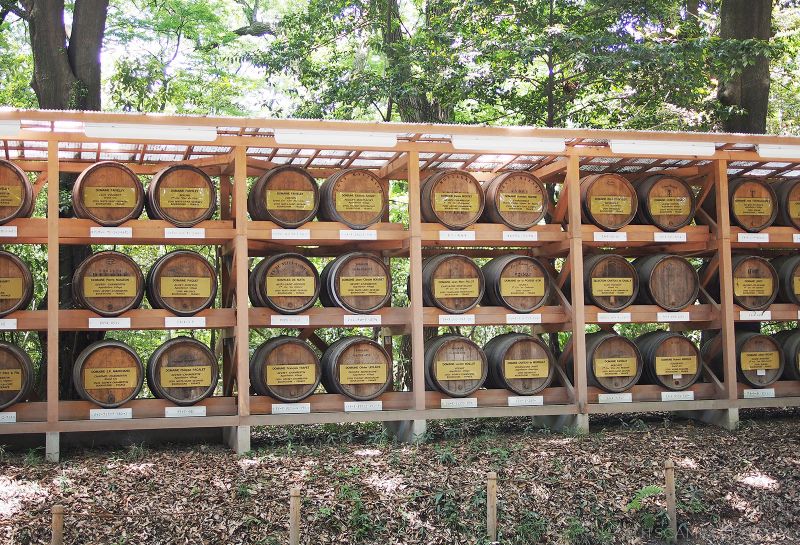 Foreign guests offer barrels of wine like these.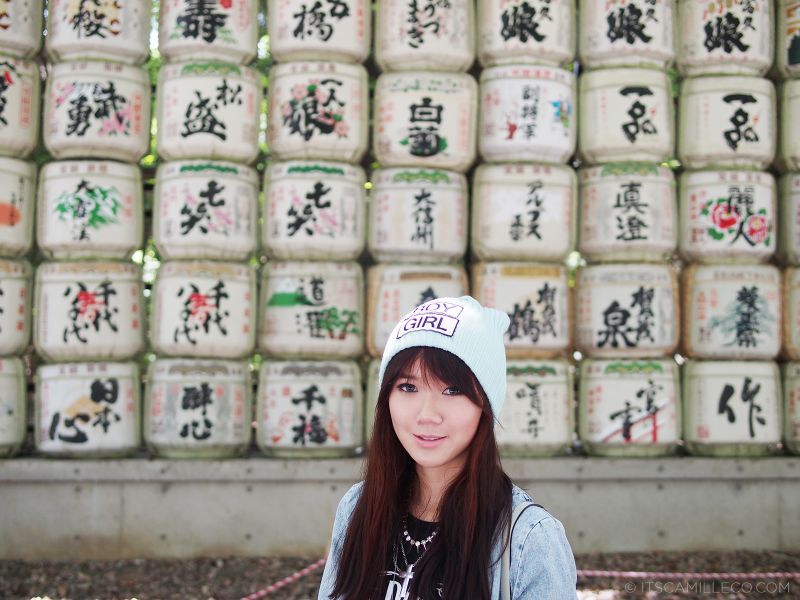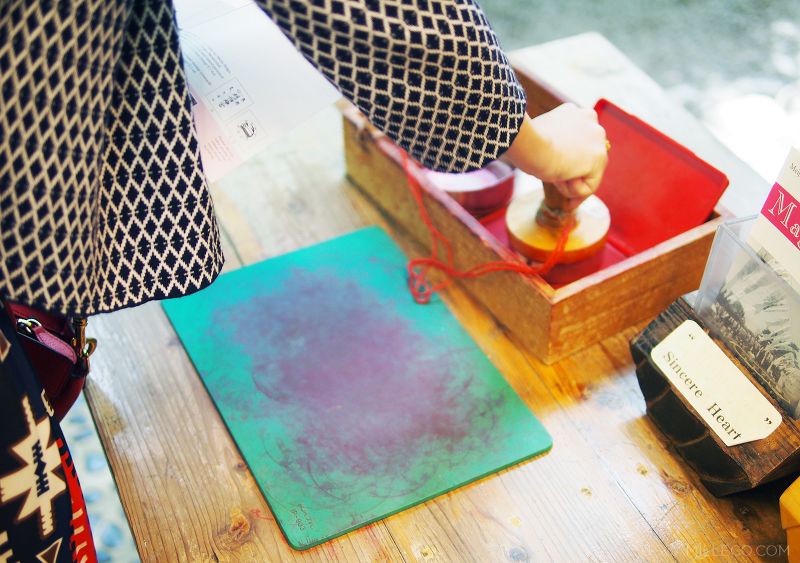 The first tourist spot you'll see around this property is the Meiji Jingu Garden. Upon entering the garden, visitors can use this stamp to create their own souvenirs.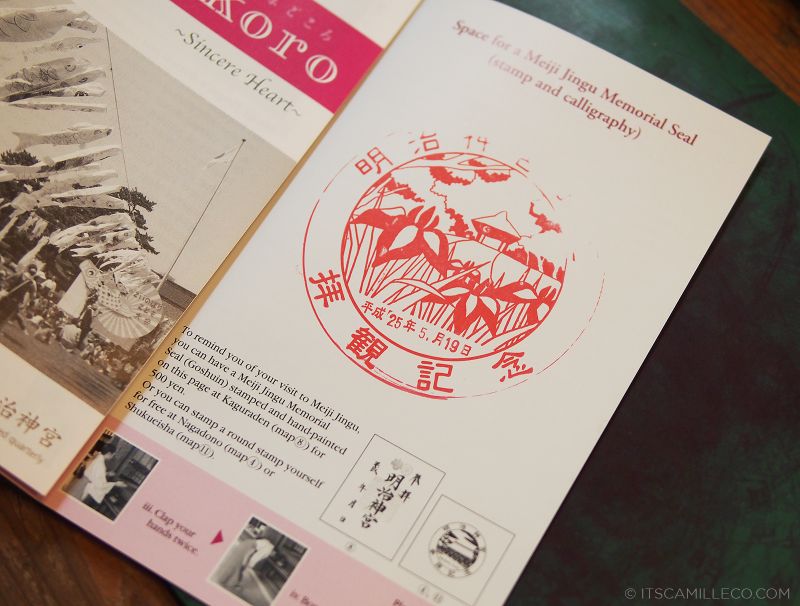 You can stamp it on this free brochure/map of the entire property.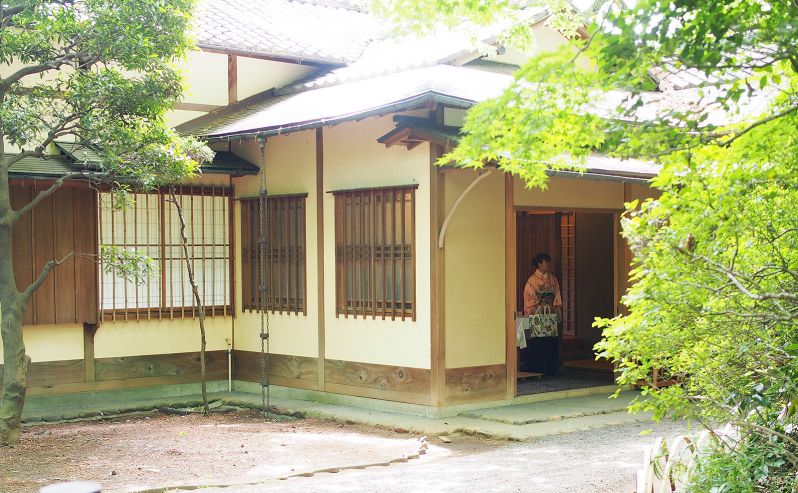 This is the tea house. A lot of the women dressed in traditional Kimono were heading to this place when we passed by.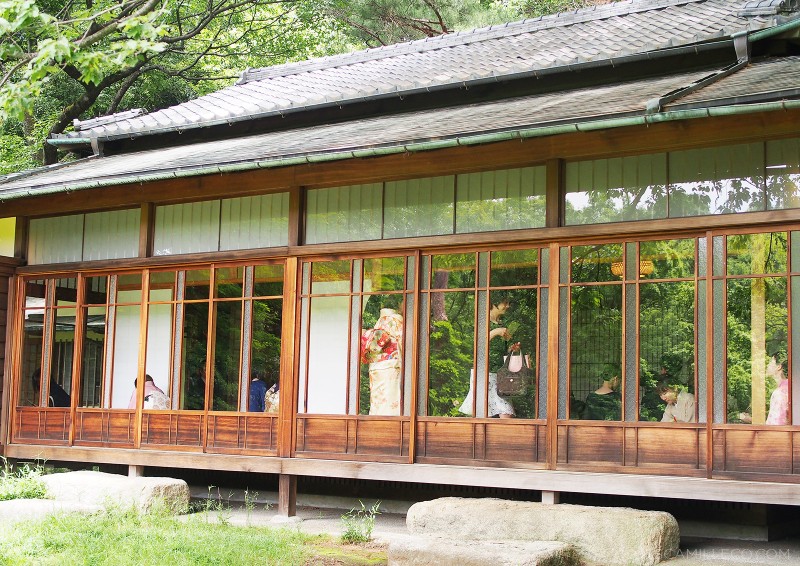 I think they were having some sort of tea ceremony. I told you, I can't help but stalk them. LOL!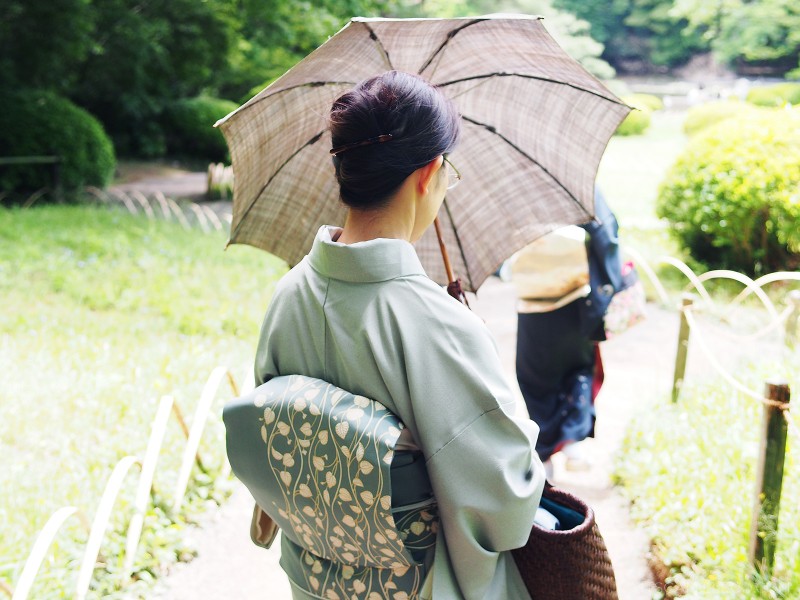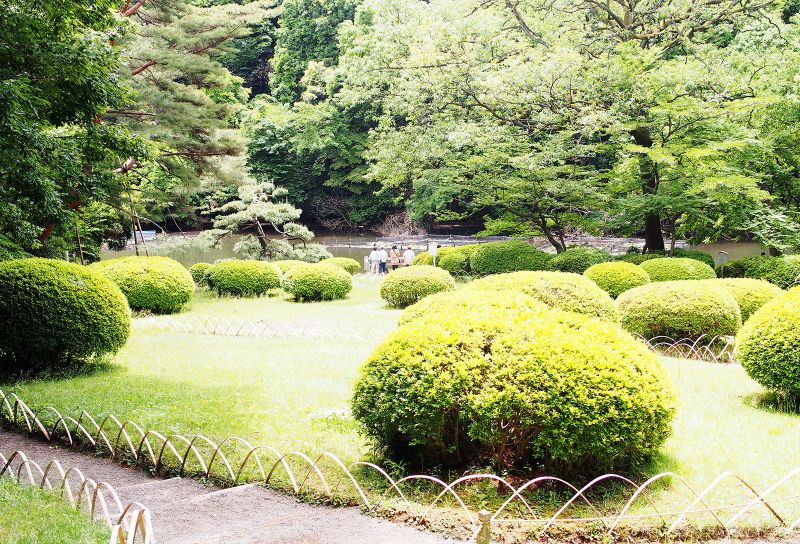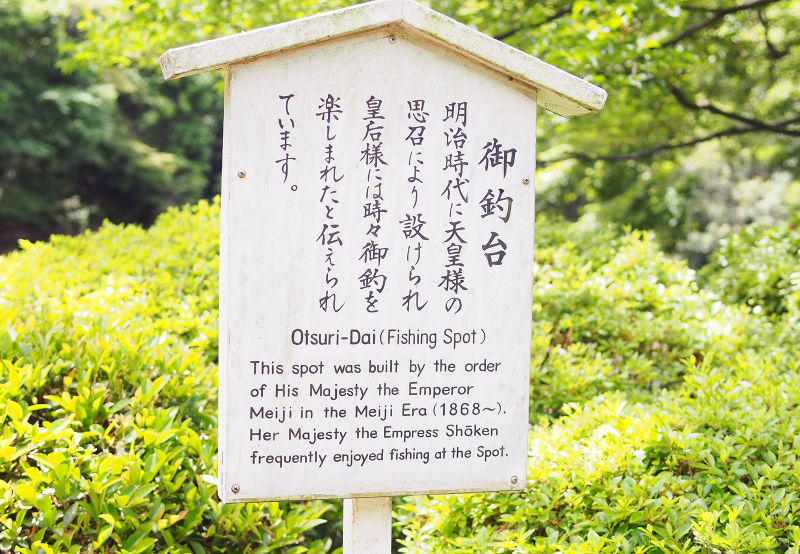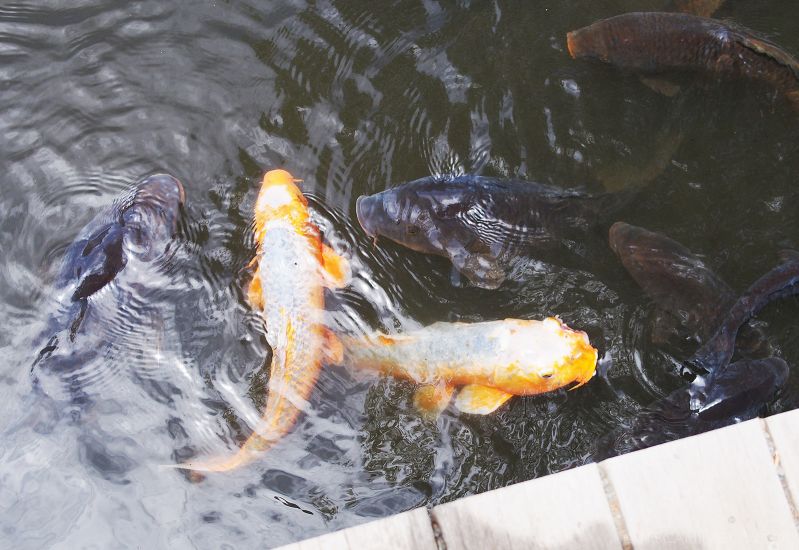 While most of the tourists were taking the scenery in, I decided to make the most out of it by taking my outfit shots here. Quick break from the touristy photos! Time to show you my outfit.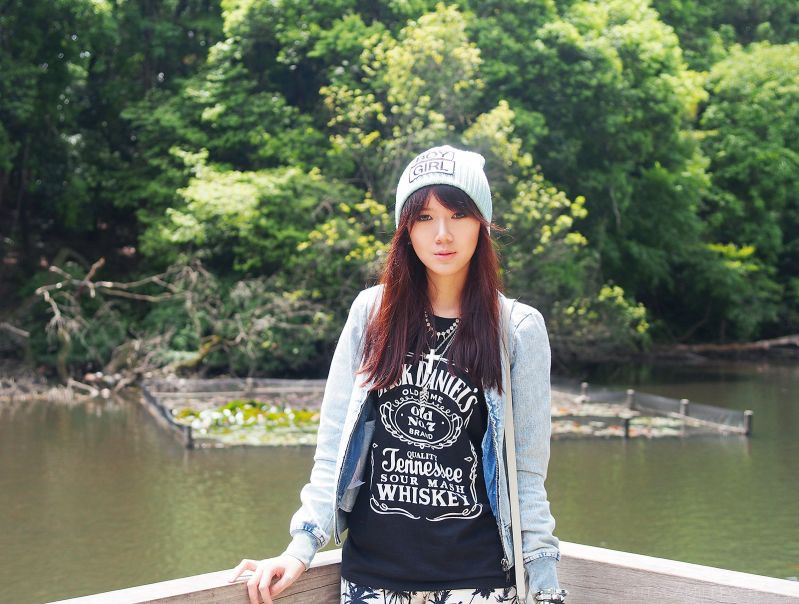 [button link="http://lookbook.nu/look/5076232-Emoda-Pants-Meiji-Shrine" size="small" bg_color="#e5b3b9″ window="yes"]Hype this look at Lookbook.nu here[/button]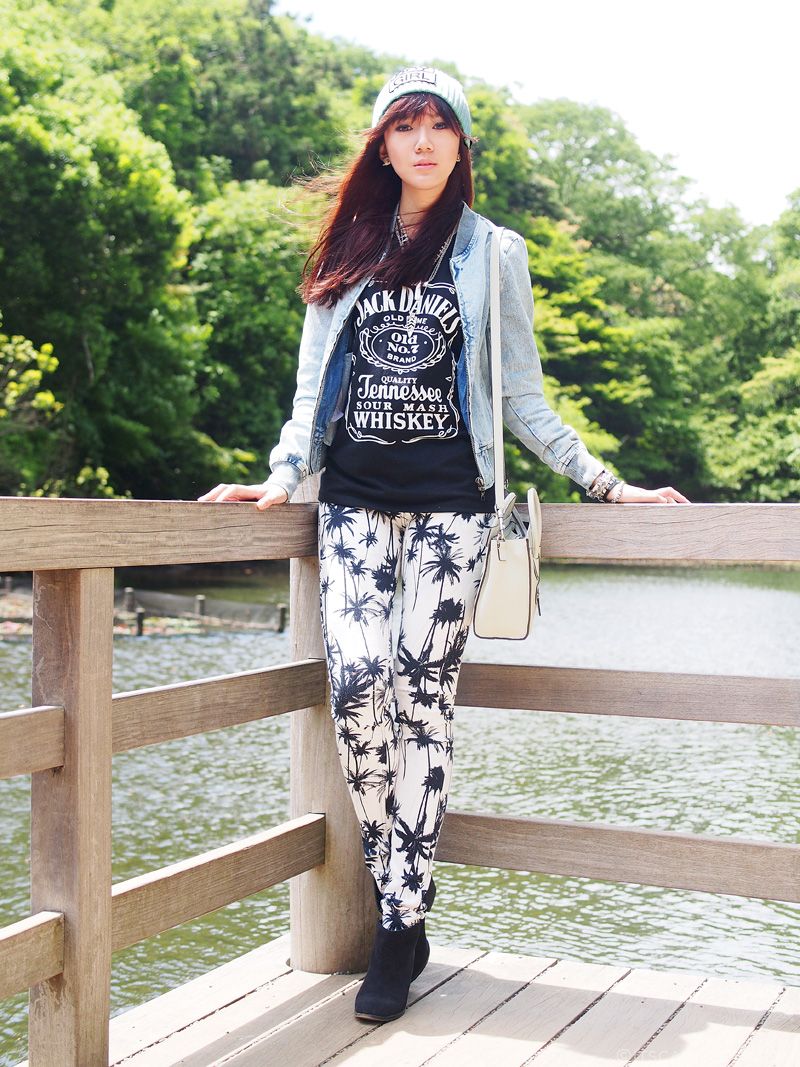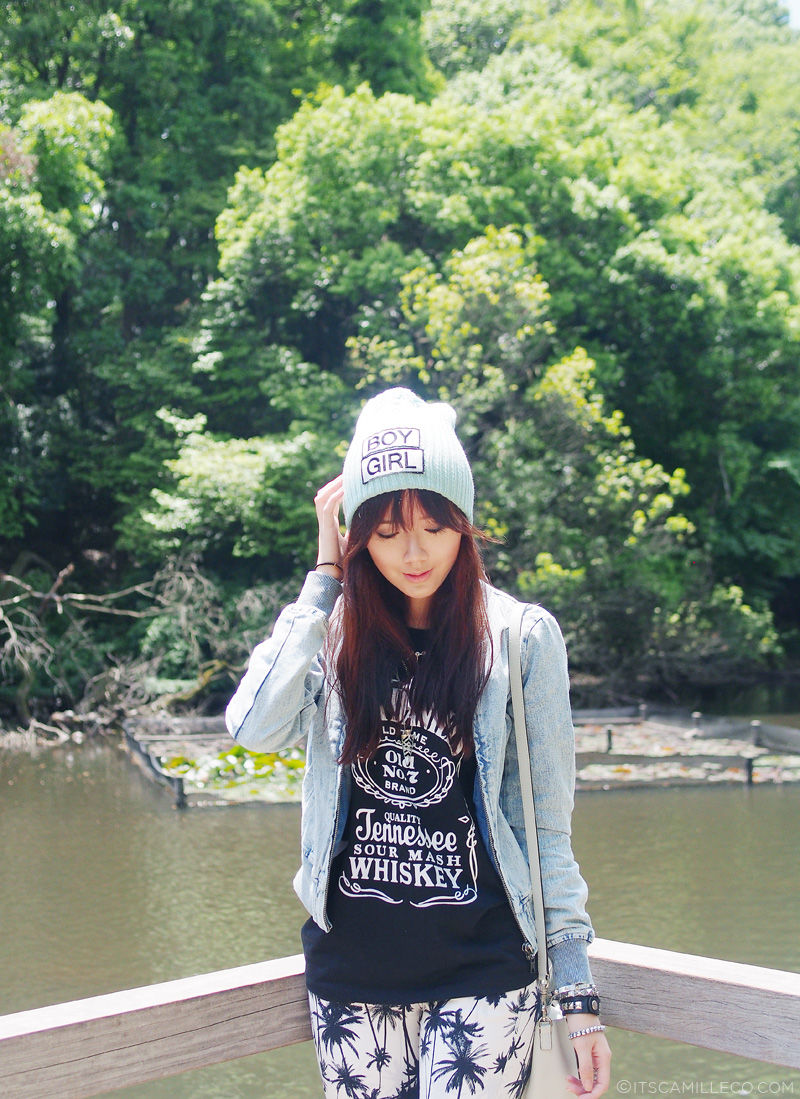 The Hook muscle tee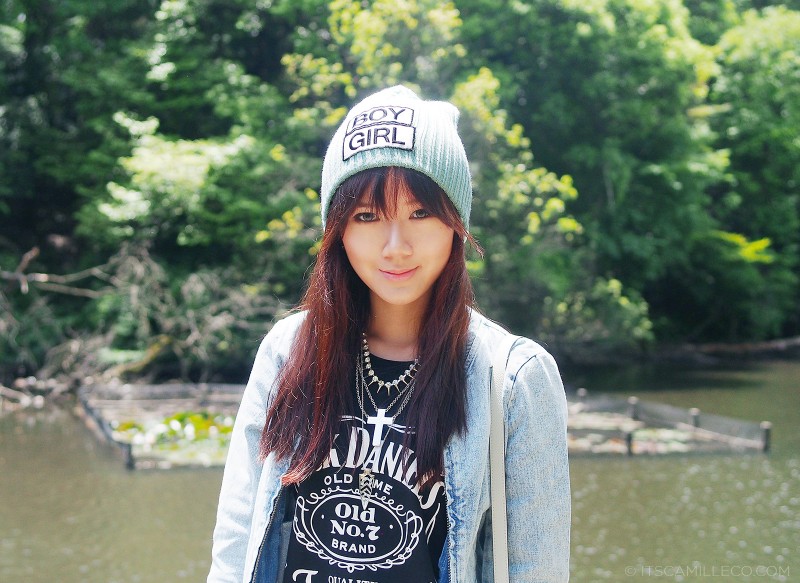 Shibuya 109 cap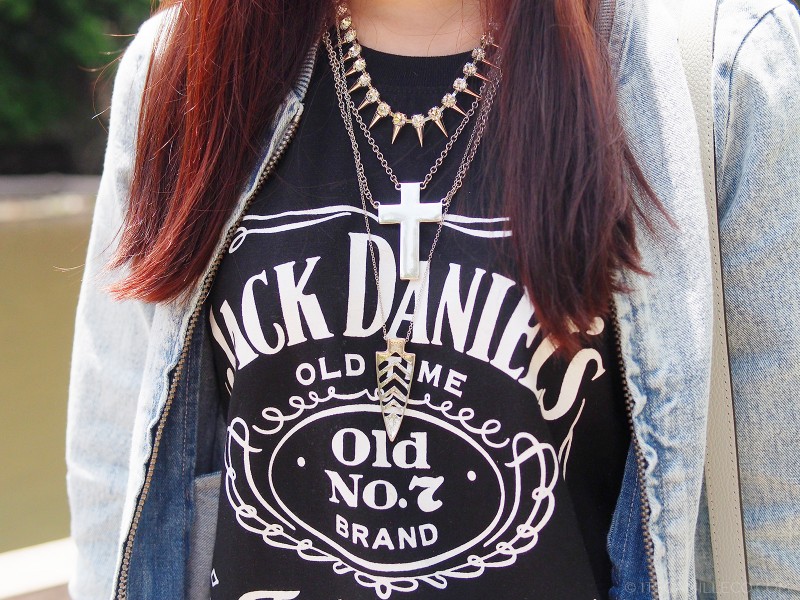 Cornwall St. spike necklace | Forever 21 cross necklace and spear necklace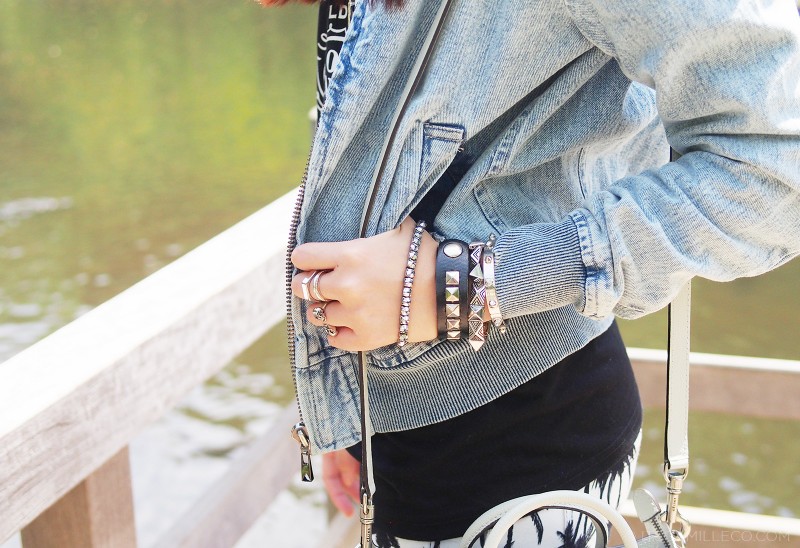 EMODA denim jacket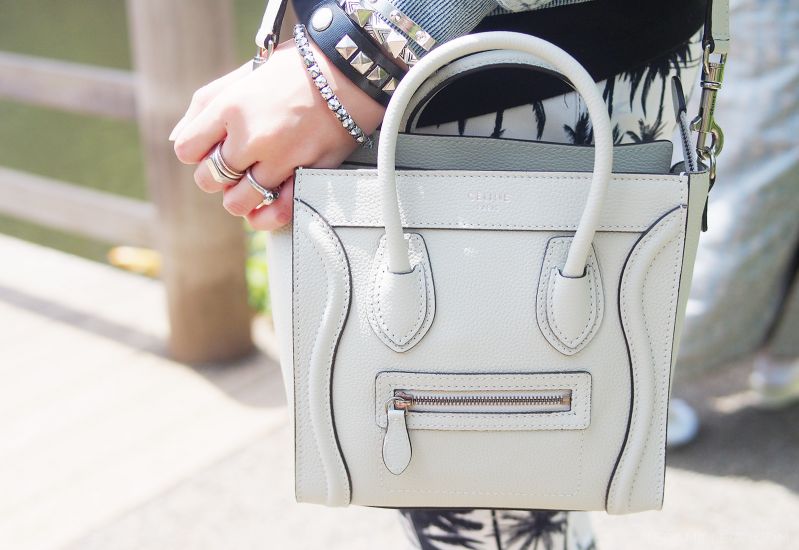 Celine bag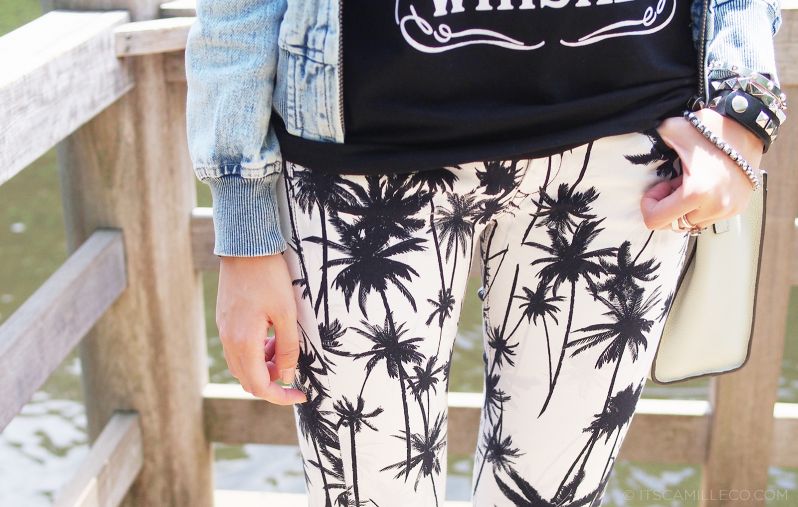 EMODA jeans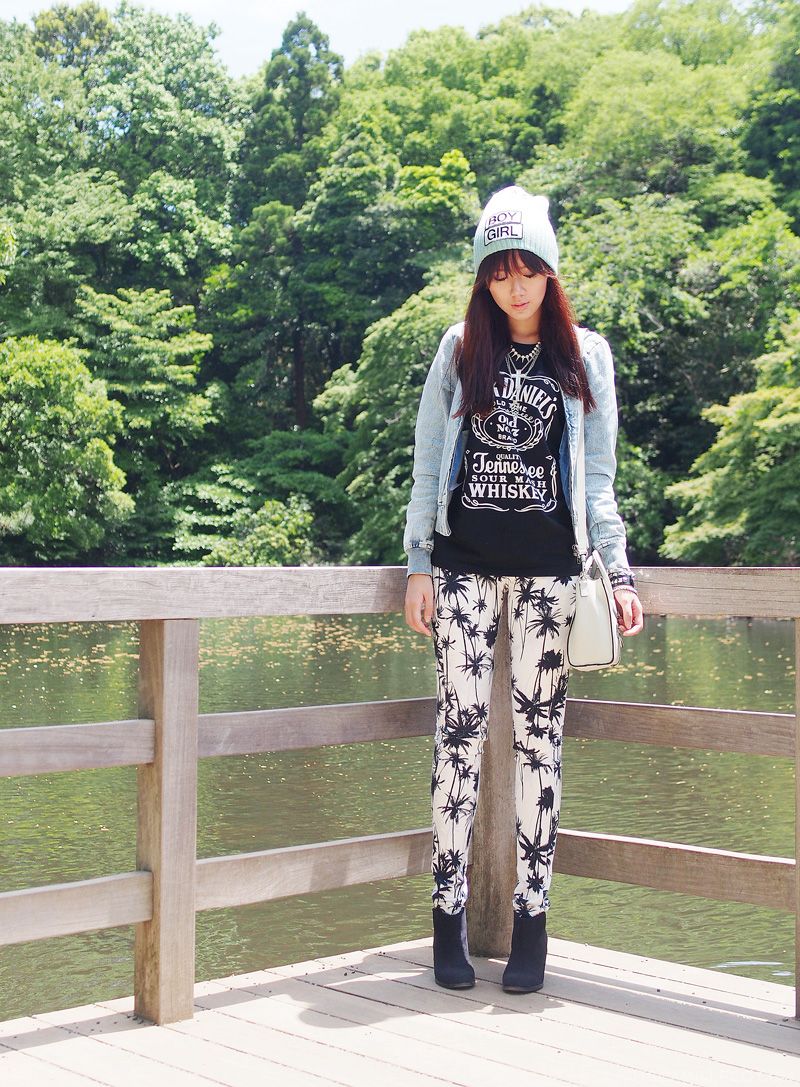 Bershka boots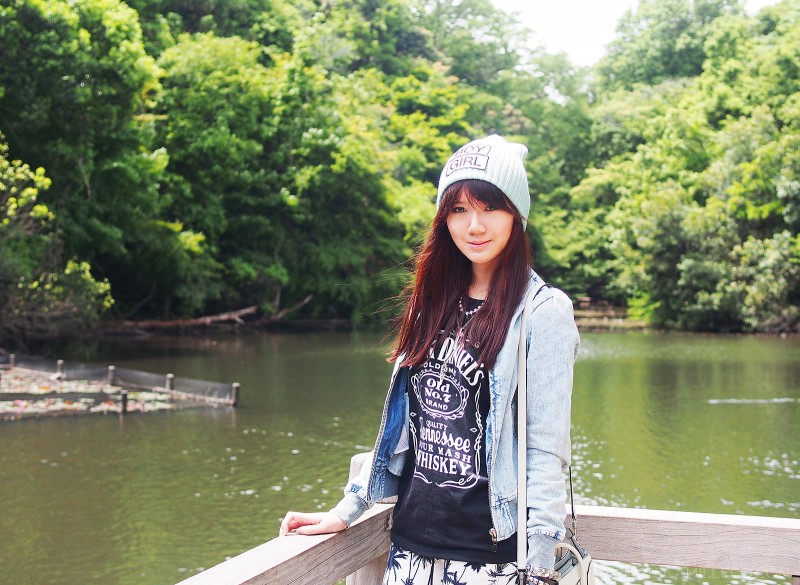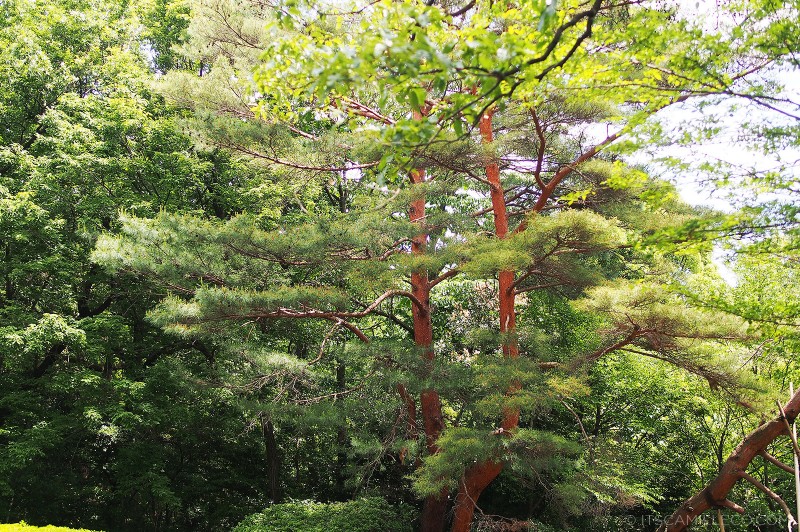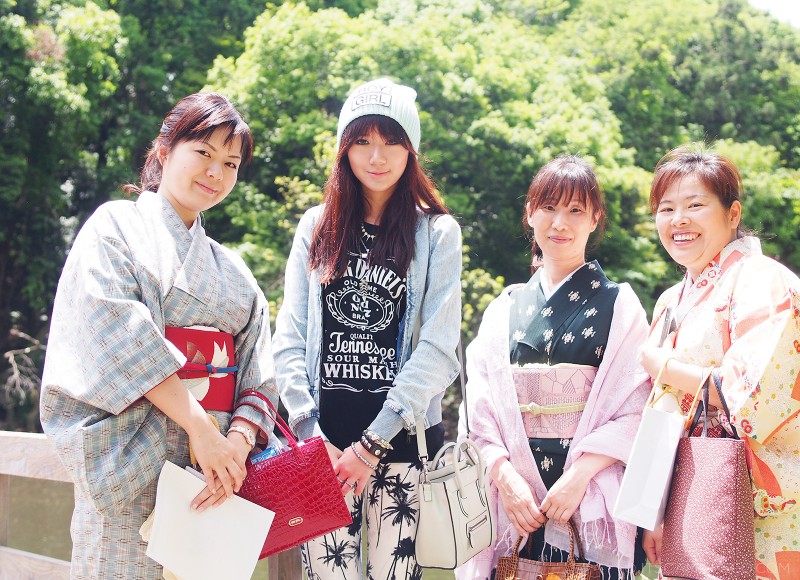 Finally, my sister mustered up the courage to ask if these ladies would allow us to take photos with them. I'm so happy they graciously said yes!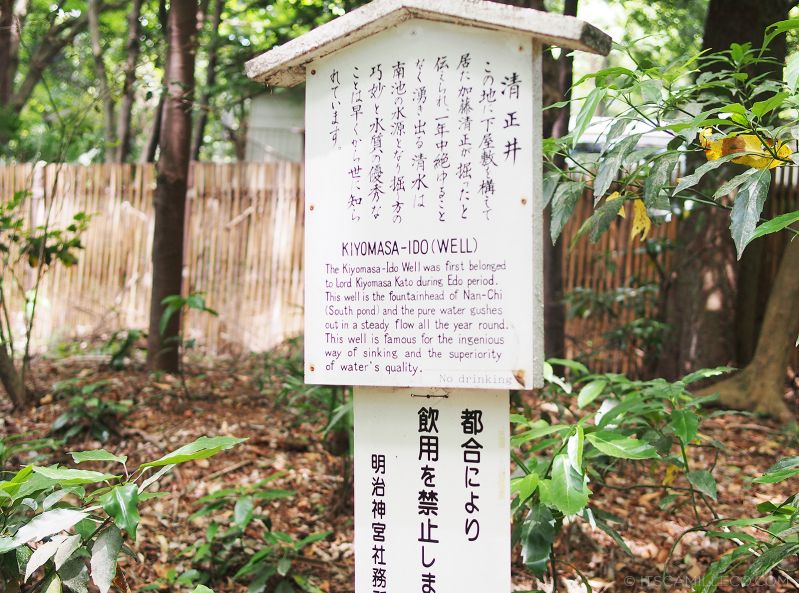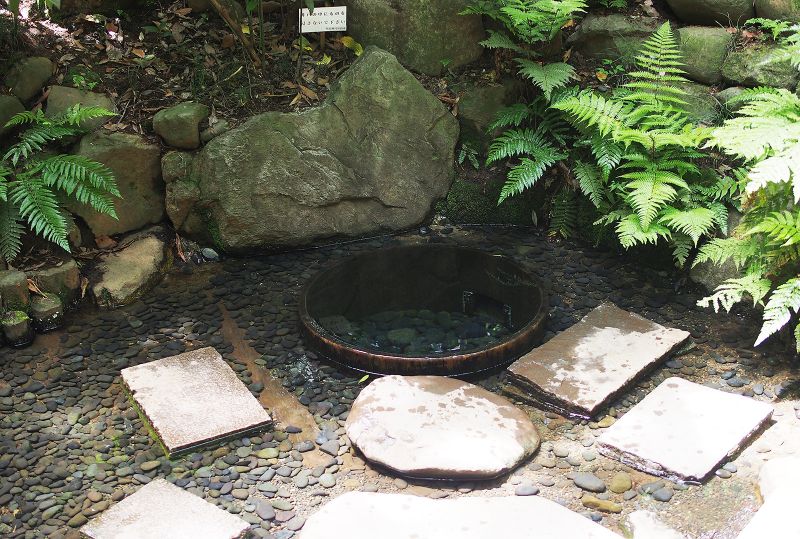 This is the Kiyomasa-Ido well. A lot of people were lining up to wash their hands here. I guess it's supposed to bring good luck so my sister, mom and I tried it as well.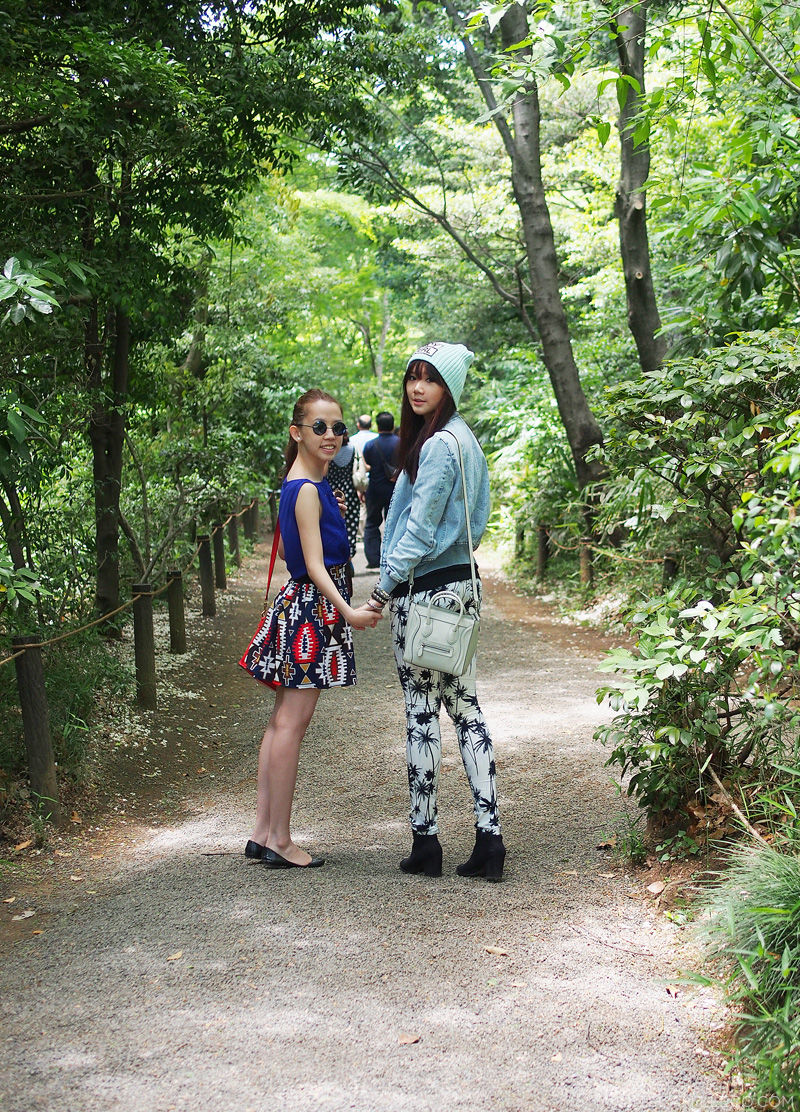 Aren't my sister and I sweet? We always walk hand in hand. It's a habit of ours. Would you believe my sister is already 27 years old? She looks sweet sixteen!!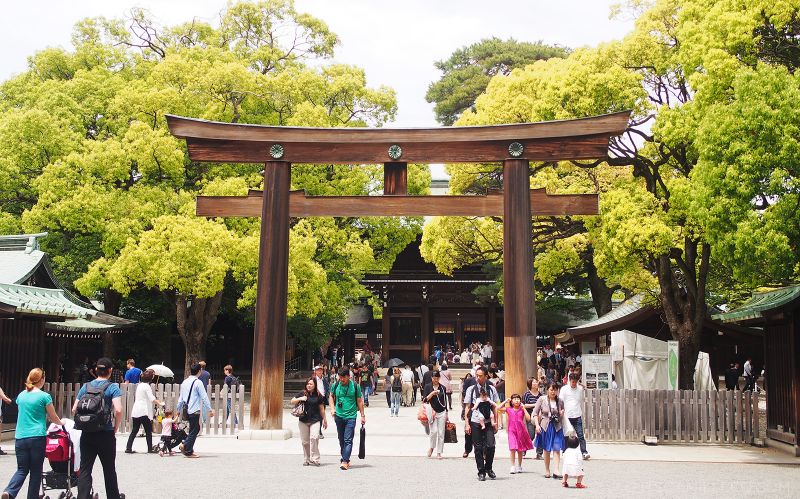 Finally, the Meiji Shrine!
This is the cleansing station where you're supposed to purify your hands and mouth.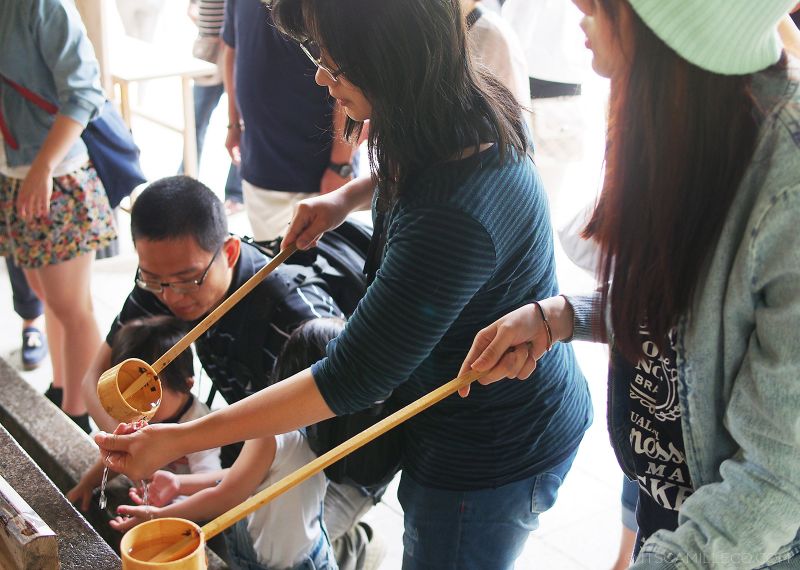 This is me observing how the other tourists and locals do it so that I can imitate them. LOL! Copycat.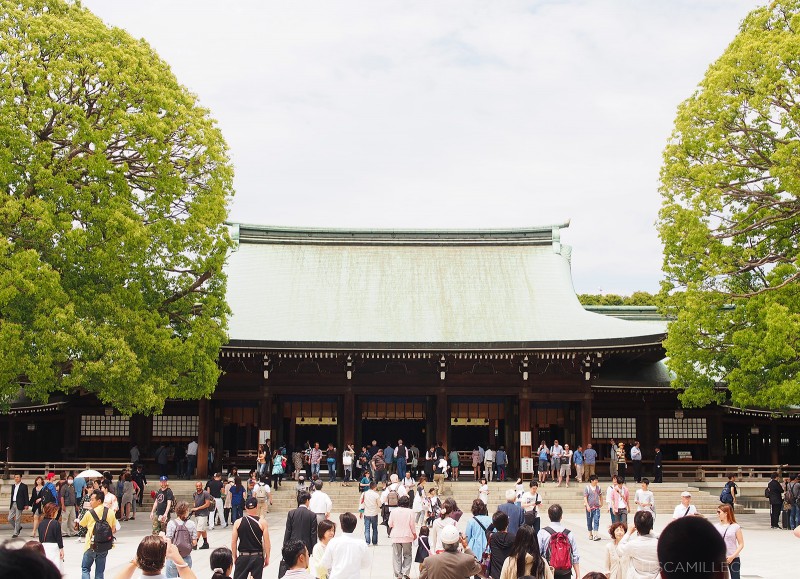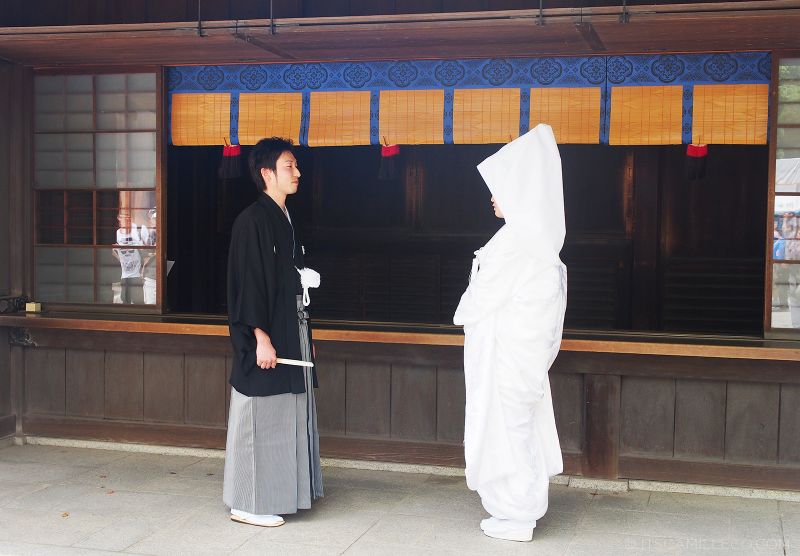 We visited the shrine on a Sunday so we were lucky to see at least 3 couples get married there. This is couple number one. As you can see, the bride is dressed in a simple, all-white ensemble. This is before the actual wedding ceremony which takes place inside one of the rooms.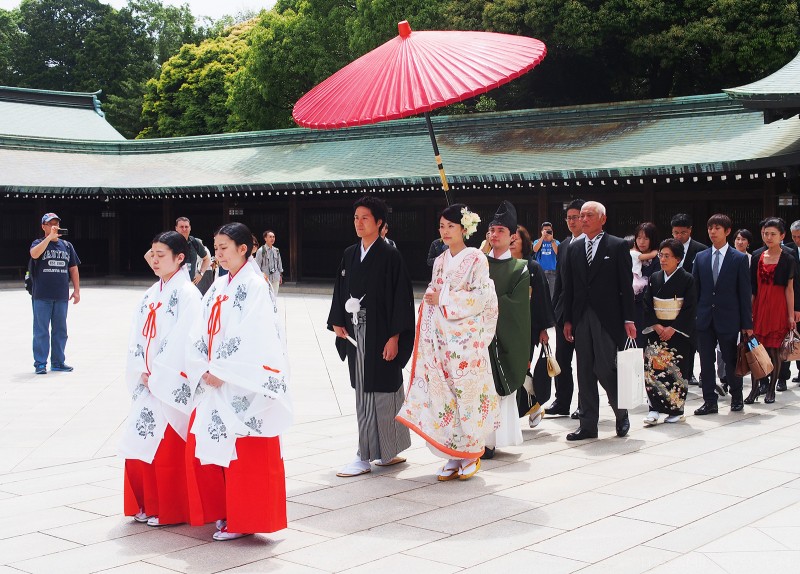 This is couple #2. The bride is already dressed in a pretty kimono so at this point, they've already been pronounced husband and wife.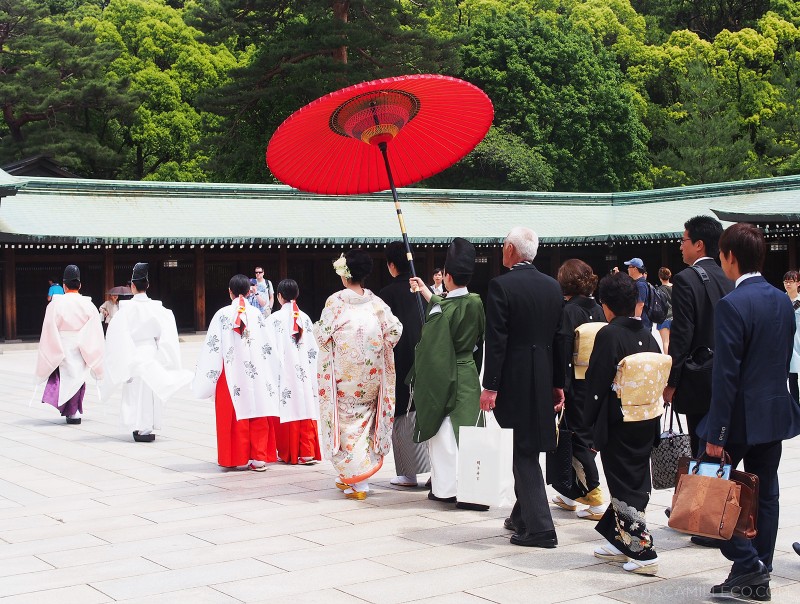 The whole bridal party marches out from the room and stops in the middle of the courtyard.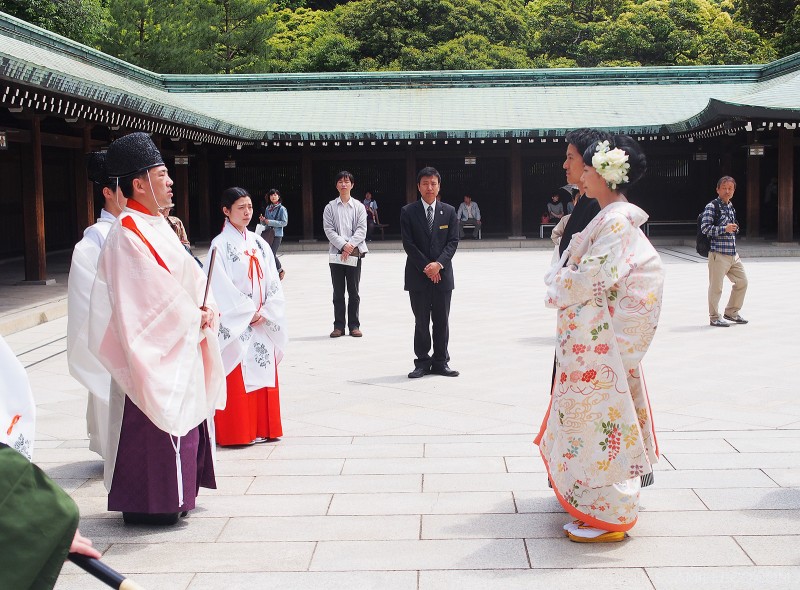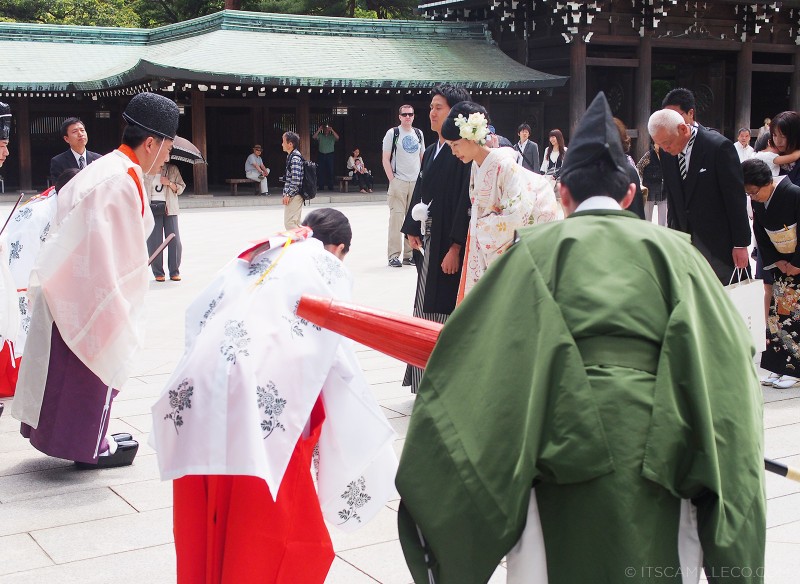 And that's about it! The Shinto priests bid them farewell.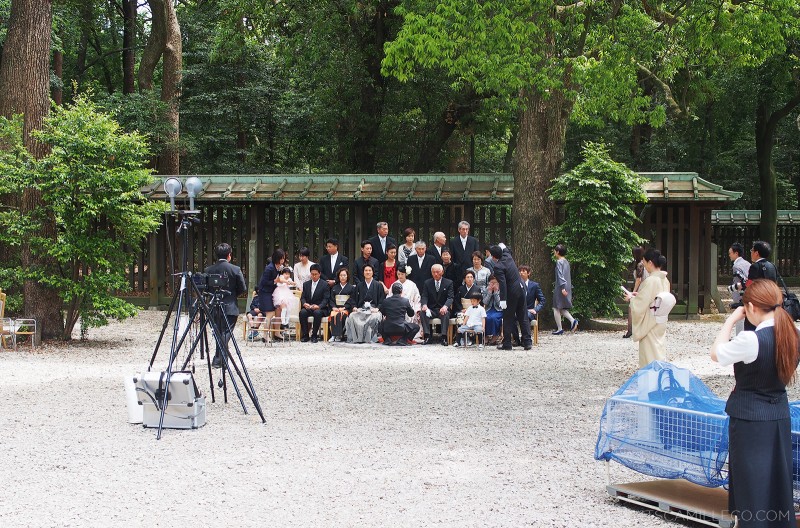 Then the couple poses for photos with their friends and relatives.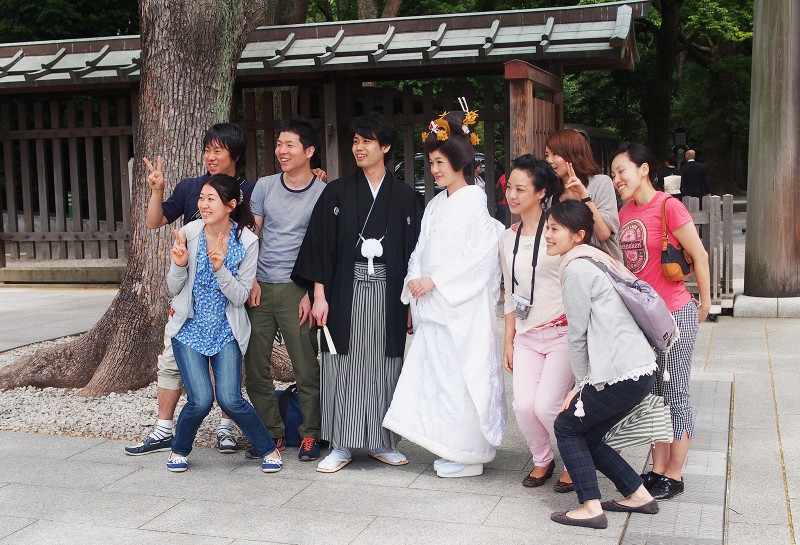 I couldn't stop staring at bride #1's headpiece.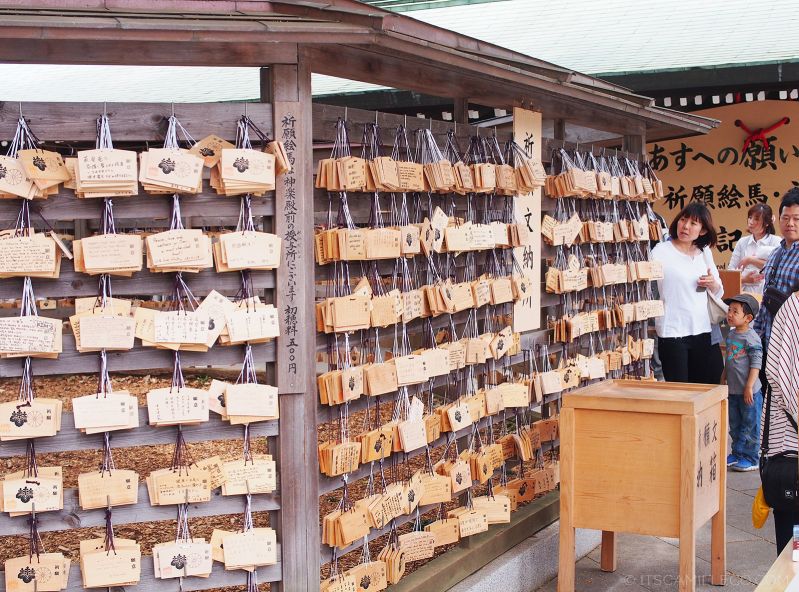 When you get to the Shrine, what the locals usually do is make a wish by tossing some yen into the offering box then bow their heads twice, clap their hands twice then bow once again. I couldn't take photos of this because photos aren't allowed in the Shrine but here's a photo of the prayer wall located near it.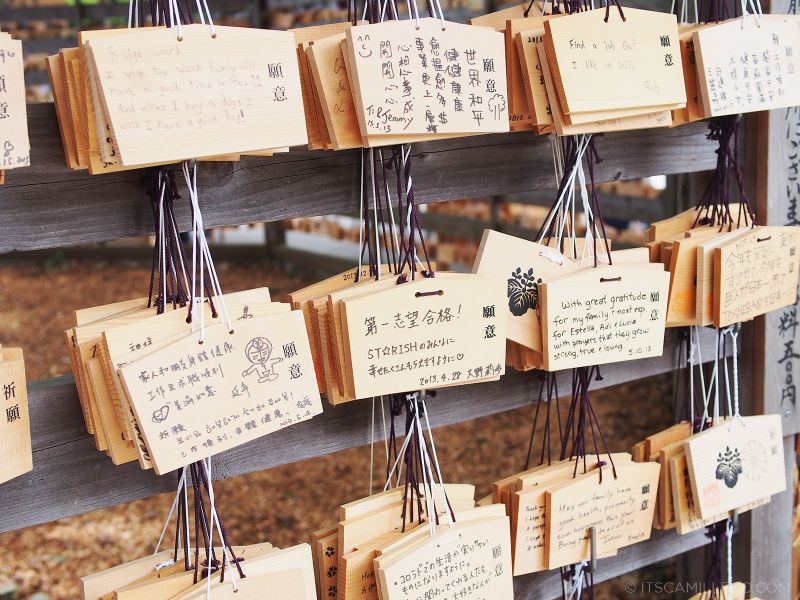 These are prayers from people who've visited the Shrine. You can see how diverse the people are and their concerns. It's quite fun to read them actually.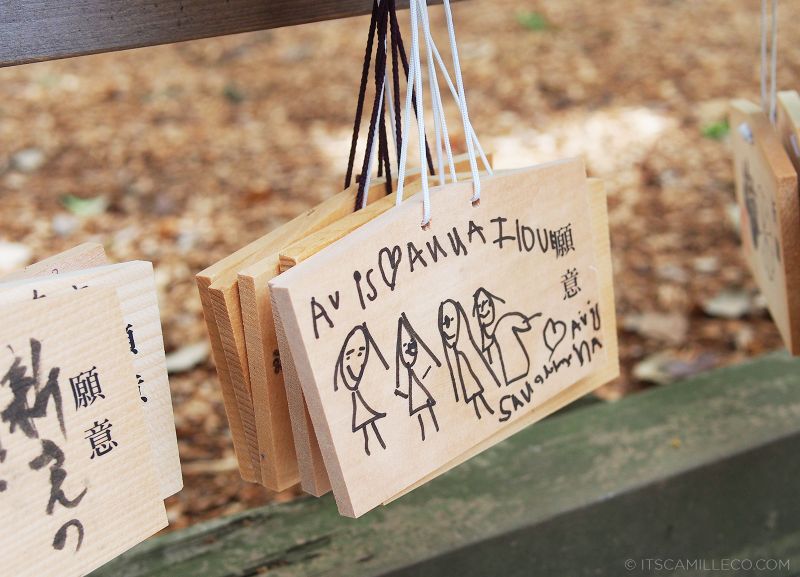 I'm guessing this one is from a little girl.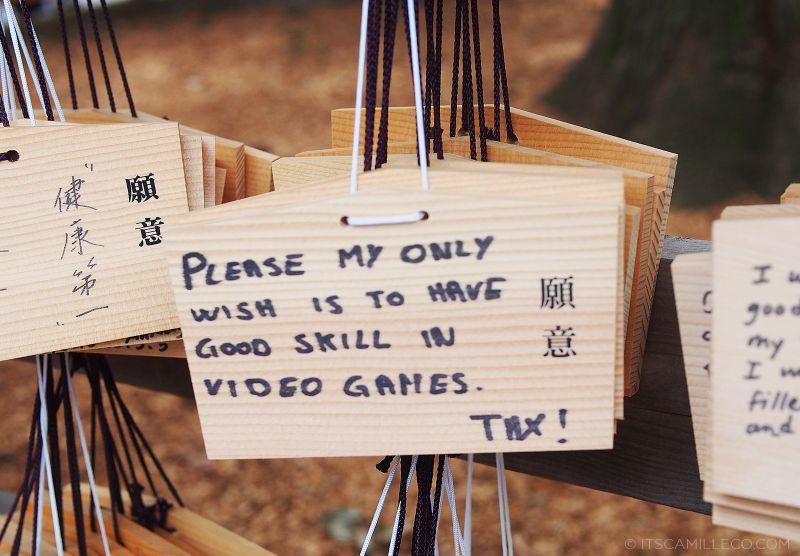 This one is probably by a little boy. LOL! That's one big problem he's got there!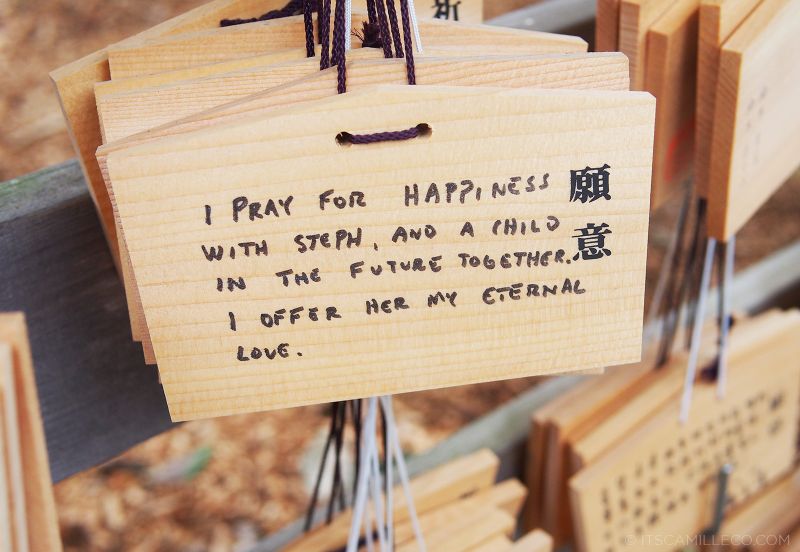 "I offer her my eternal love." Awwwwwww, how sweet.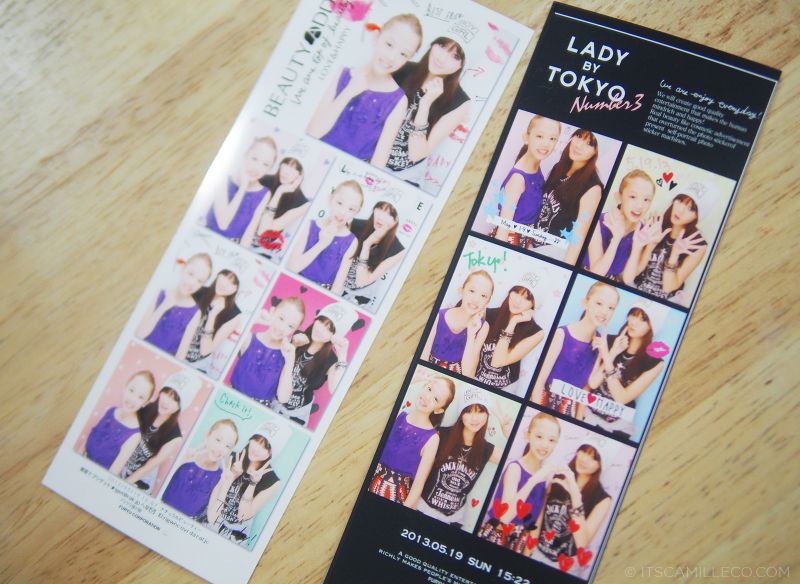 To end this post, here's a purikura of my sister and I. I offer her my eternal love as well for taking my outfit shots! Haha!