Back to my posts about my trip to Europe last month!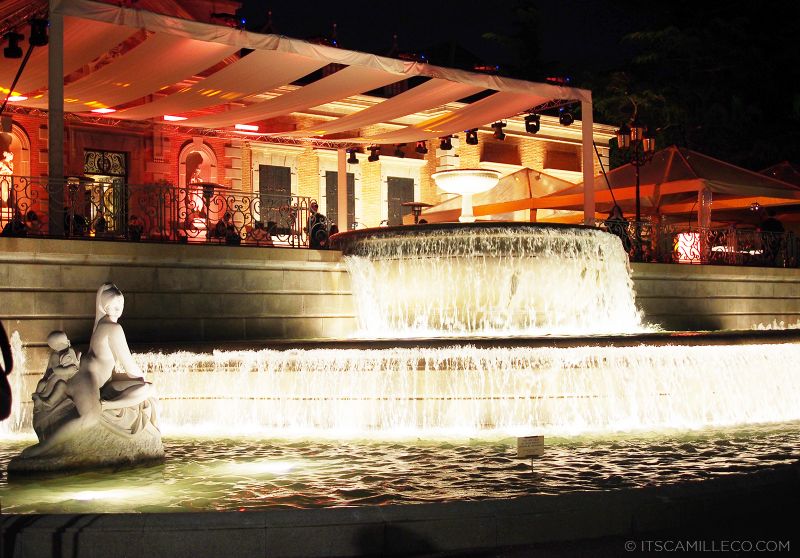 After the Pronovias Fashion Show, I attended their exclusive after party just across MNAC at the Palauet Albéniz. The Palace is sooooooooo beautiful! I was told that this is where the King stays whenever he's in Barcelona. Upon entering the palace grounds, we had to walk through a very long walkway before reaching the palace itself. My feet were already in pain but I didn't mind because of the beautiful gardens and scenery we passed. I just kept looking left and right, like a lost little tourist. I wish I was able to take photos of it all but my camera was already about to die. Why didn't I bring an extra battery, you ask? We'll get to that later.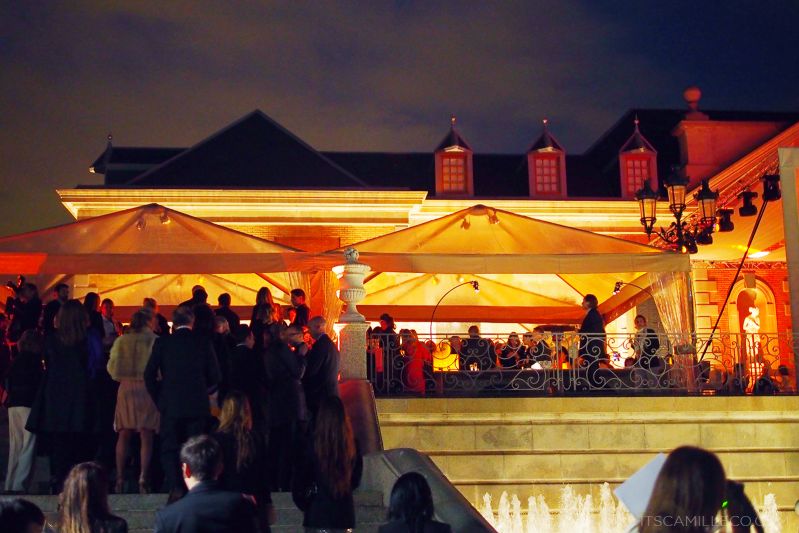 This isn't even half of the palace! As I've said, my feet were already in pain so I just took a few shots of the palace before going up the stairs to enjoy the glass of champagne waiting for me. Plus, I badly needed to save what's left of my camera's battery to take my outfit shots.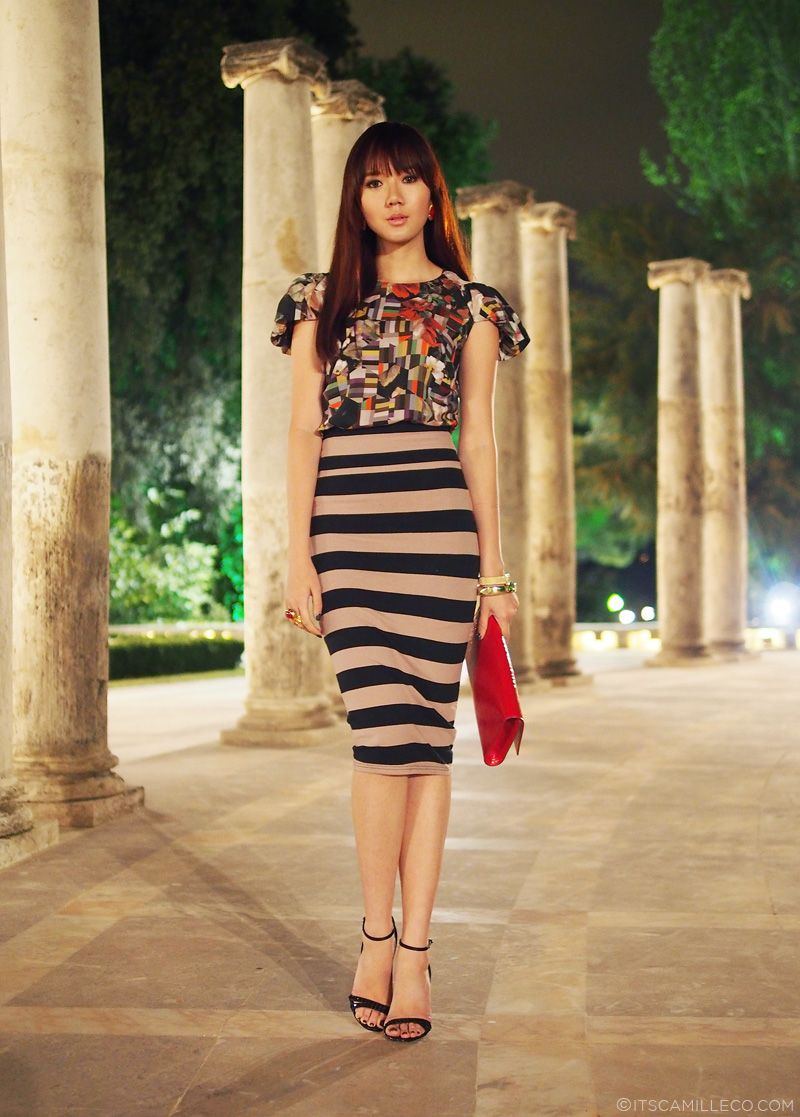 These are all that I managed to take before my camera gave up on me entirely. Presenting, my less-than-five-minute-preparation-time look and outfit. Yes, less than 5 minutes! Dare I say, 3 minutes even! It's such a funny story thinking about it now but at that time, I remember how panicked my mom and I were. You see, my mom and I were still jet-lagged during this day. We arrived the day before so we haven't gotten much rest yet and our body clocks were still adjusting. After the backstage brunch, the Pronovias team dropped us off our hotel to freshen up. My mom and I grabbed a quick lunch just outside our hotel and decided to take a nap afterwards. I alarmed my phone at 5:30pm, 1 hour before our 6:30pm call time for the fashion show so that I can have enough time to wash my hair, put makeup on and dress up. Guess what happened next? We both didn't wake up! We slept until 6:29pm!!! Someone was already calling our hotel room to check up on us! Imagine me, in my pajamas, jumping out of bed like a mad woman! My hands were shaking, literally shaking! Thinking about it now, I don't even know how I managed to pull this off. I even managed to make my eyes smoky! LOL! Even more surprising, I ran in these heels–without falling! Hurrah! Oh adrenaline rush, you are a wonderful thing.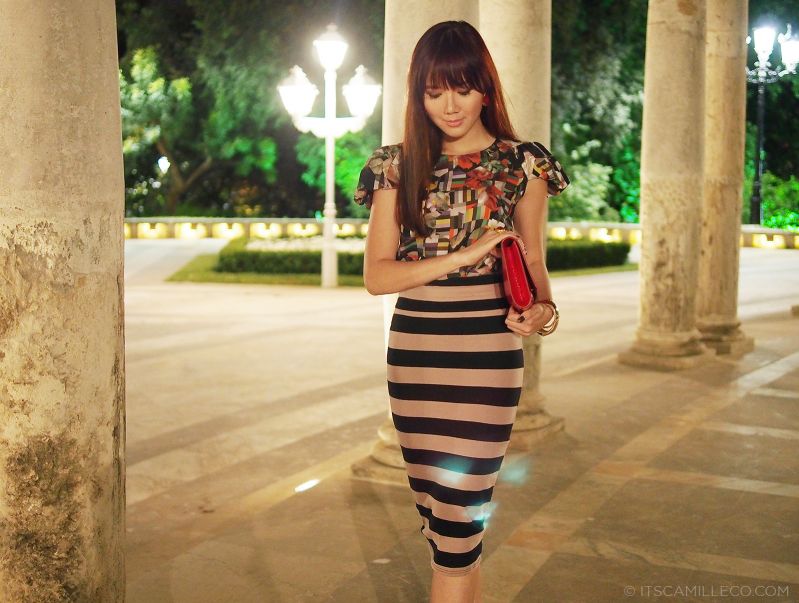 In the midst of the chaos and panic, the only thing I forgot to bring was my extra battery and… falsies. I think that's good enough. Don't you think so? So what's the moral of the story here? Never again will I ever take a nap before an important event, no matter how tired I am. Or, set the alarm of my phone 10 million times.
Imagine if I missed this???!! Oh dear God! I can't even. (slashes wrists)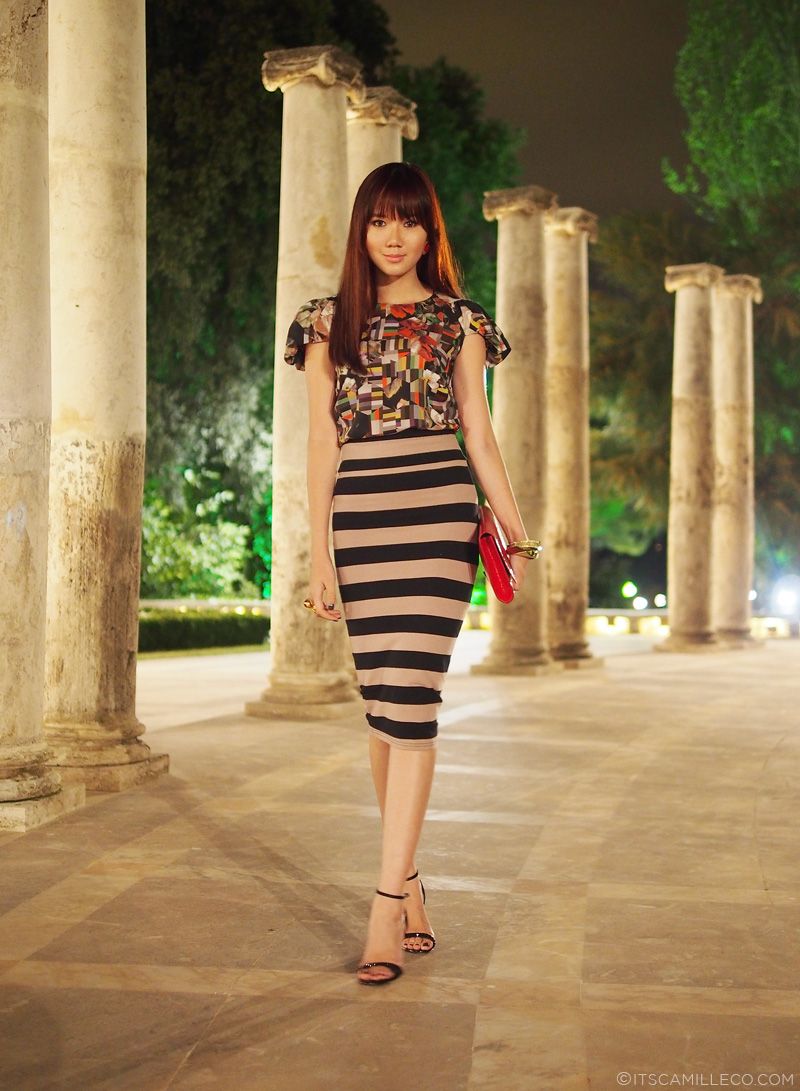 So there you have it–the story of my biggest booboo in Spain. Meanwhile, why don't you hype my look on Lookbook.nu as a way to congratulate me for getting dolled up in impossibly lightning fast speed?
[button link="http://lookbook.nu/look/5001388-Palauet-Alb-Niz" size="small" bg_color="#e5b3b9″ window="yes"]Hype this look at Lookbook.nu here[/button]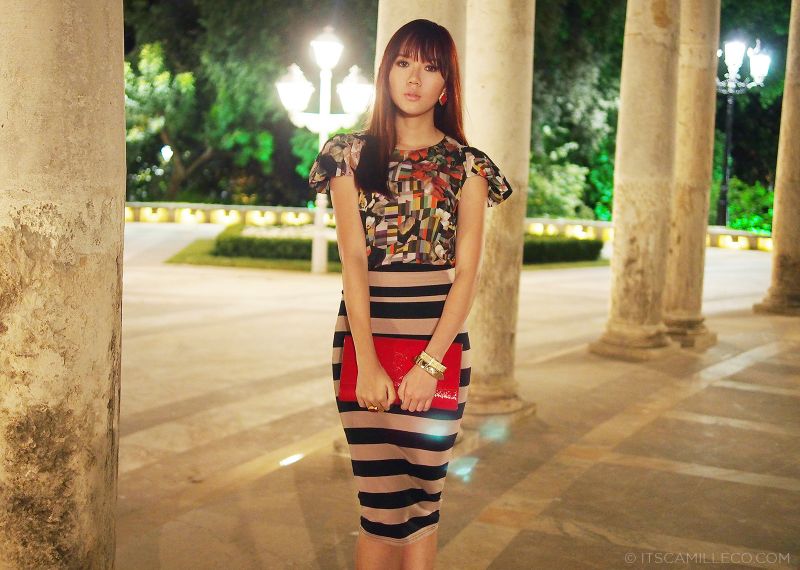 Paul Smith top | H&M skirt | YSL clutch | YSL Arty ring | SM Accessories cuffs and earrings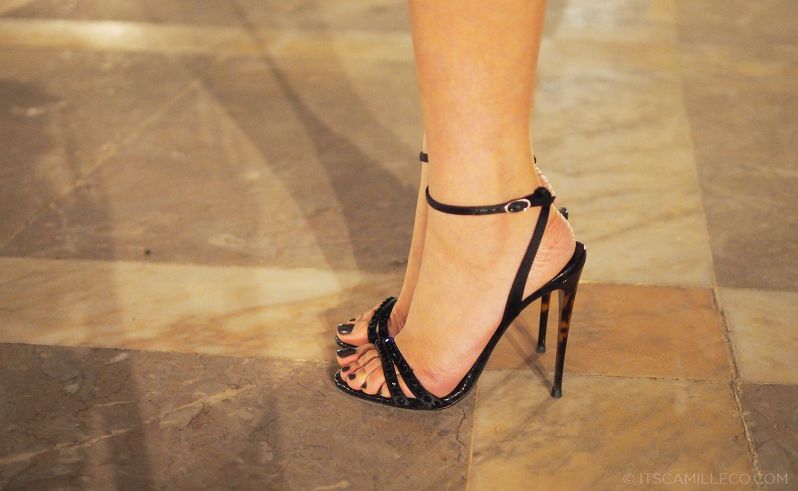 Giuseppe Zanotti heels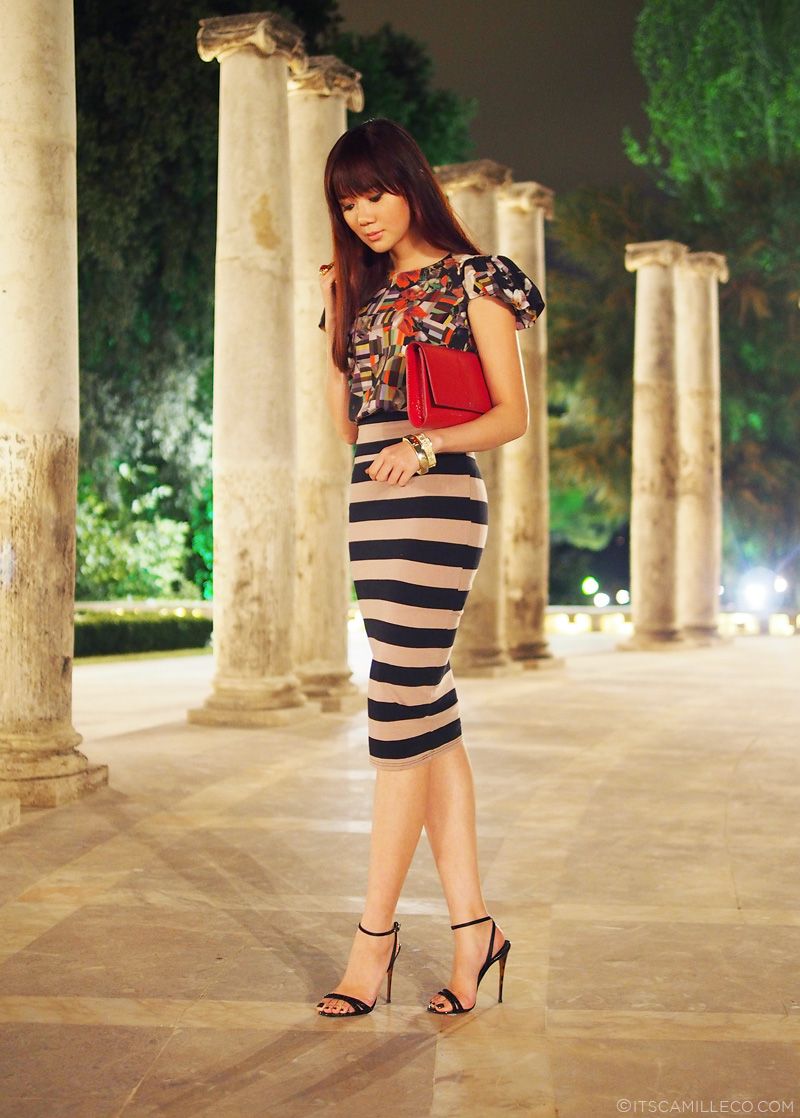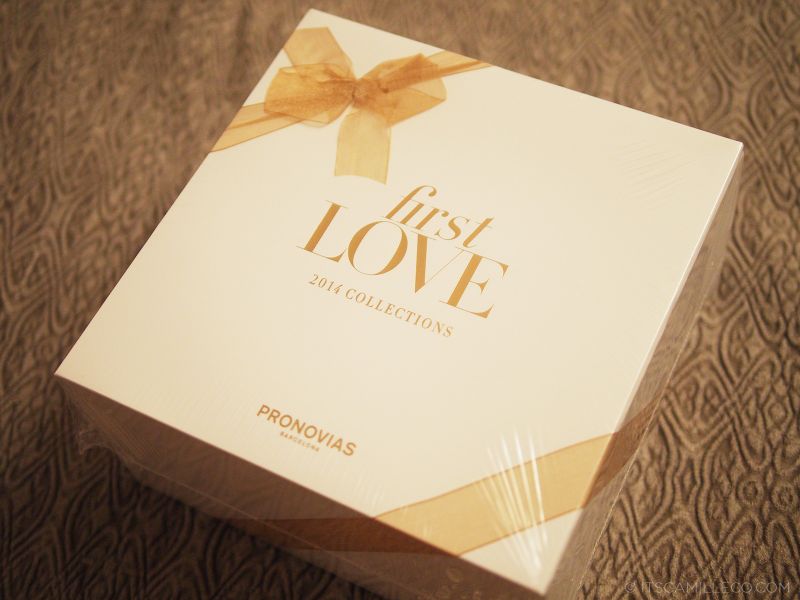 Thank you Pronovias for the wonderful time in Barcelona! I had such a great time ogling at all the beautiful dresses. It was definitely one of the best shows I've seen.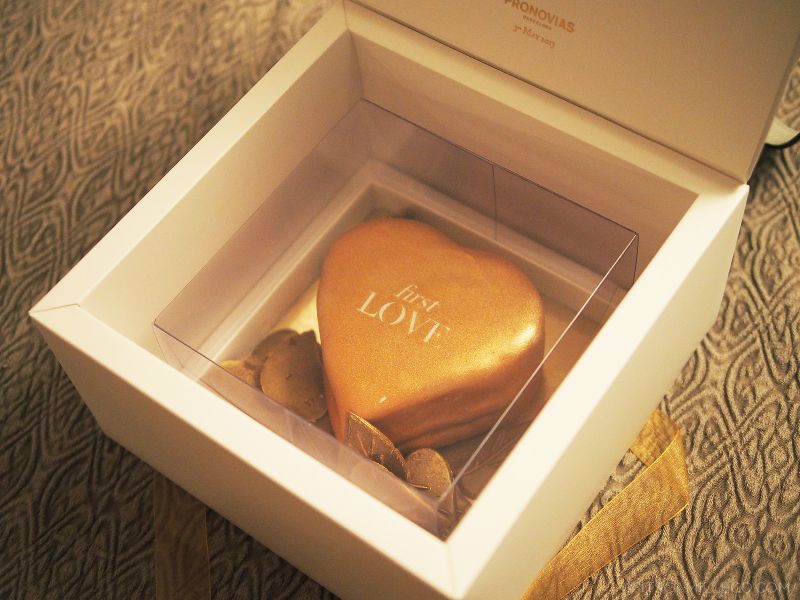 Thank you for this golden cake as well. It's such a lovely surprise. My mom and I enjoyed it when we got back to our room. The gold chocolate leaves on the side are my favorite!