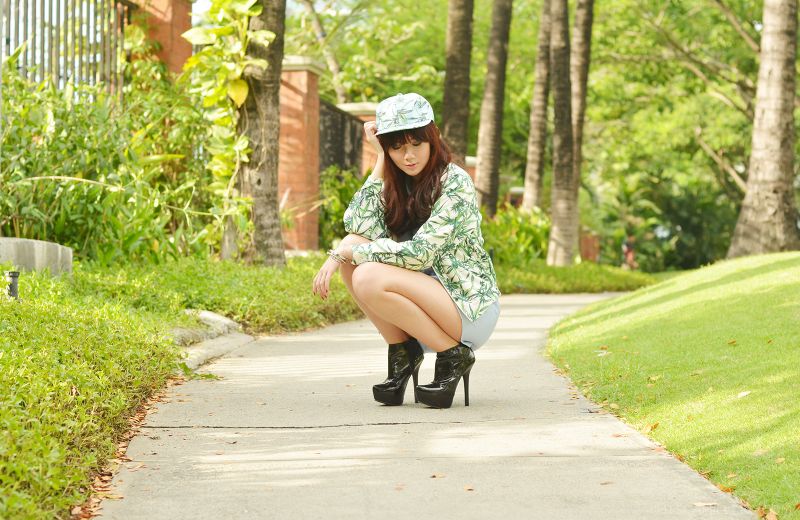 You're probably wondering why the title. I desperately wanted my title to have the word "trees" in it. All I could think of was "Neon Trees", like the popular band. But since there's nothing neon here, I went with "Powder Trees" instead. So lame, so so lame. What's even worse is that I'm still trying to explain it. LOL!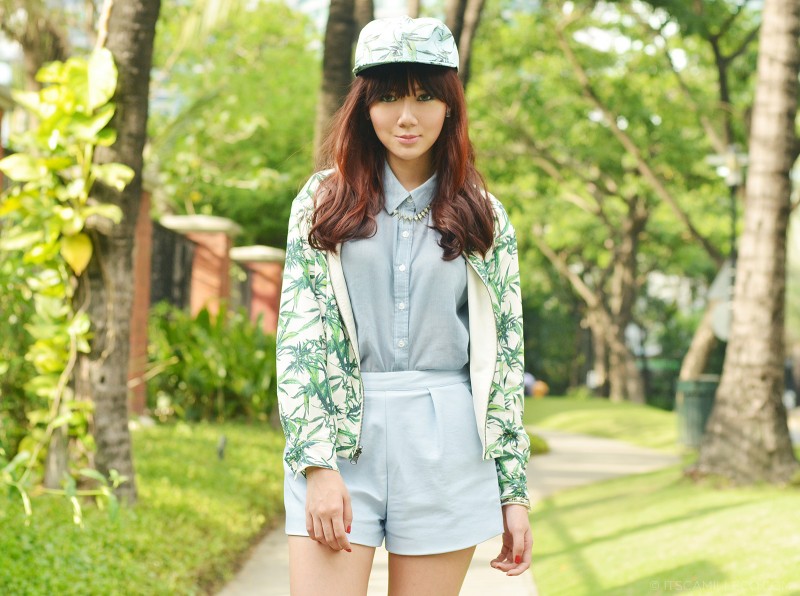 Anyway, this outfit probably looks familiar to a lot of you. It's what I wore to the EMODA TouchME fashion show I blogged about here. As promised, here's a full blog post about my outfit.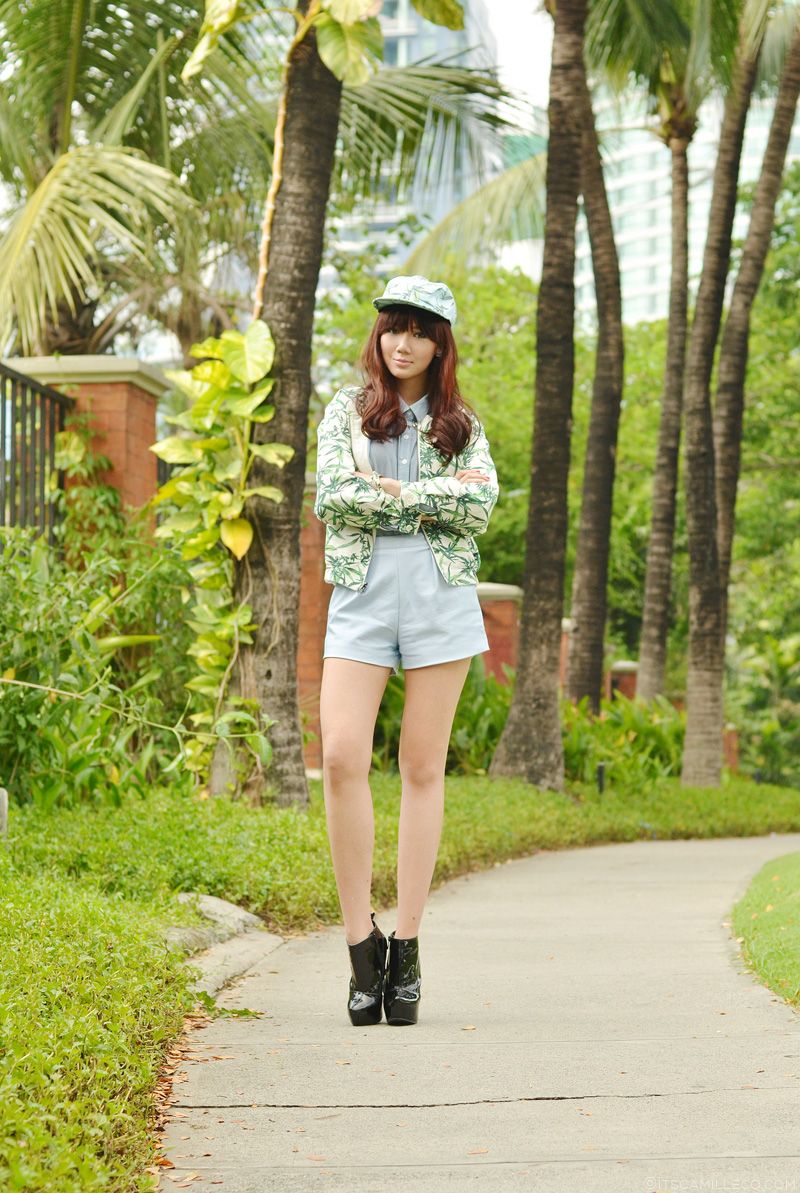 When I was packing for my trip to Tokyo, I still had no idea what I was going to wear to the fashion show. All I knew was I had to wear an EMODA outfit and that I was going to be given time to shop at EMODA's store at Shibuya 109 a few hours before the show. So what's a girl to do? What accessories, bags and shoes do I pack with me? If you're ever in a similar situation, I suggest you pack white, black and nude shoes. These are your safest bets! Your outfit is bound to match at least one of them!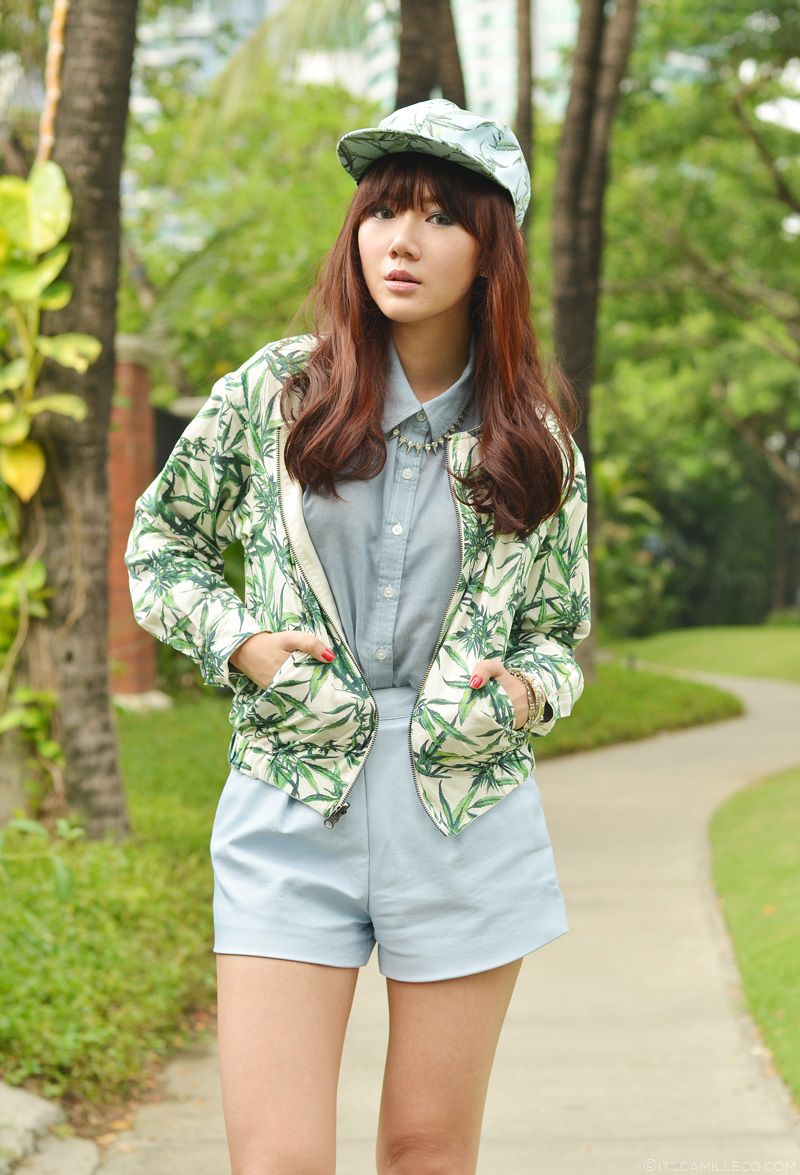 I arrived in Tokyo on the day of the fashion show itself, at around 2:30 pm. I got to my hotel at 4, freshened up for a bit and met up with Kumiko and Tricia at around 5:30pm to shop at EMODA. Before I continue with more photos of my outfit, let me just insert these photos in to show you how little difficulty I had picking out an outfit… or more appropriately, outfitssssssssss.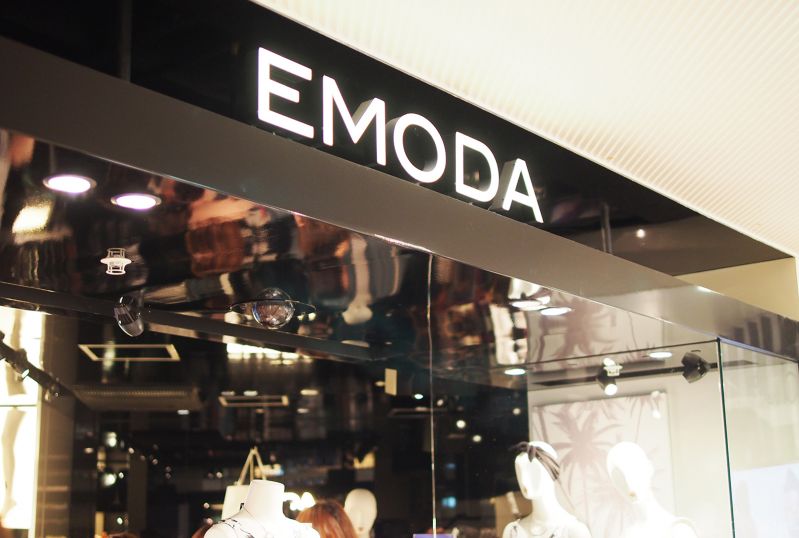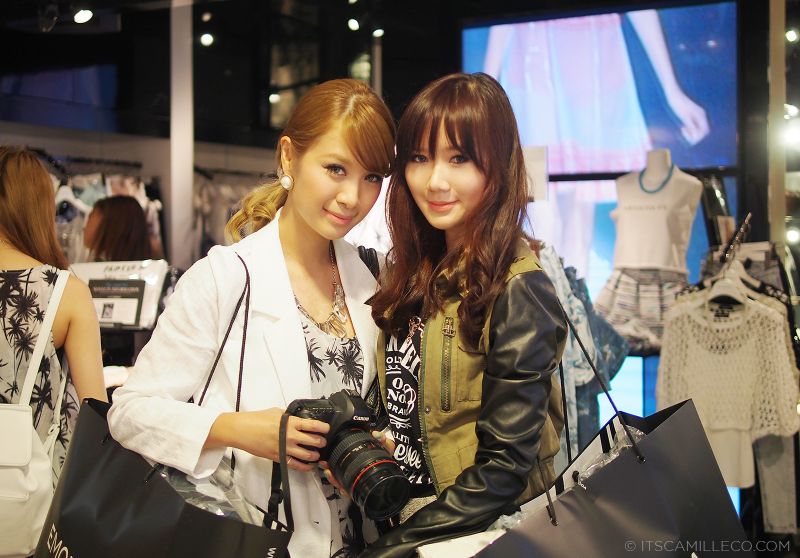 In just 30 minutes or so, Tricia and I emerged with these paper bags full of EMODA merchandise. Yes, we shop fast, REALLY FAST–which is both good and bad. You can't see the paper bags in their entirety here, but you can already make out how huge they are. Obviously, my dilemma now turned from "nothing to wear" to "which of the many outfits I picked out was I going to wear".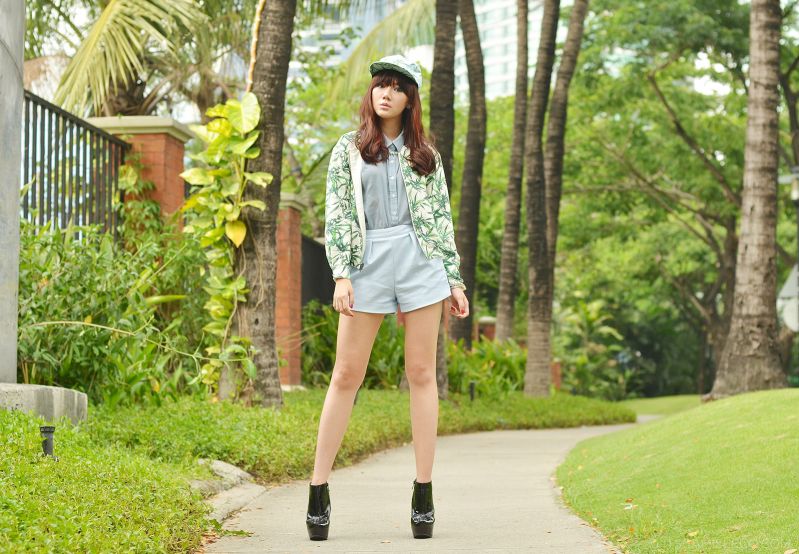 The deciding factor for me was the cap. I wanted to wear this cap and this jacket matched it perfectly. Would you believe this jacket is reversible? Cool, right? If you're not into prints, you can wear it inside out with the off-white part as the exterior and the print as the lining. Then fold your sleeves a few times to reveal the print. The zipper flips so you can use it either way.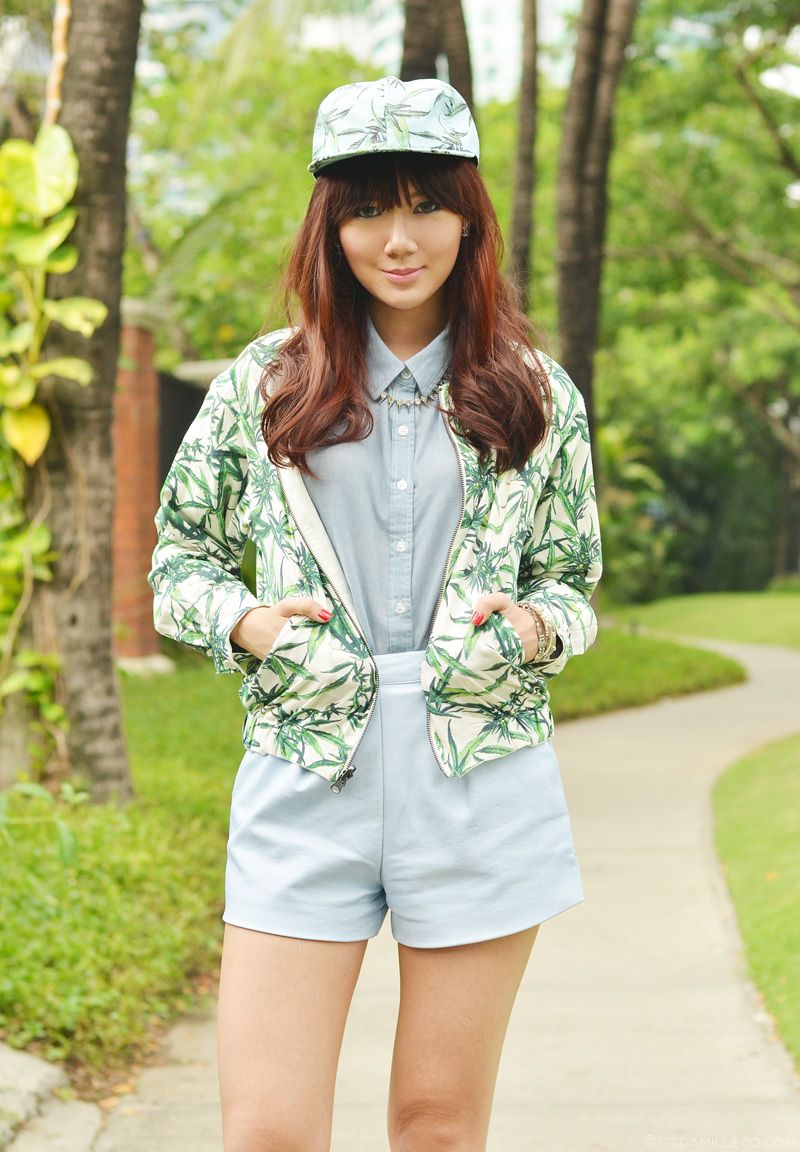 To match my jacket, I got this cropped button down long sleeved top and paired it with EMODA's leather shorts in powder blue. Such a cool color palette! This pair of leather shorts is actually one of my favorites from EMODA. I bought it in 2 colors–white and blue. I would've bought the baby pink version as well if only they had them in my size. Darn it. Maybe it's God's way of saying, "Camille, keep calm and stop shopping."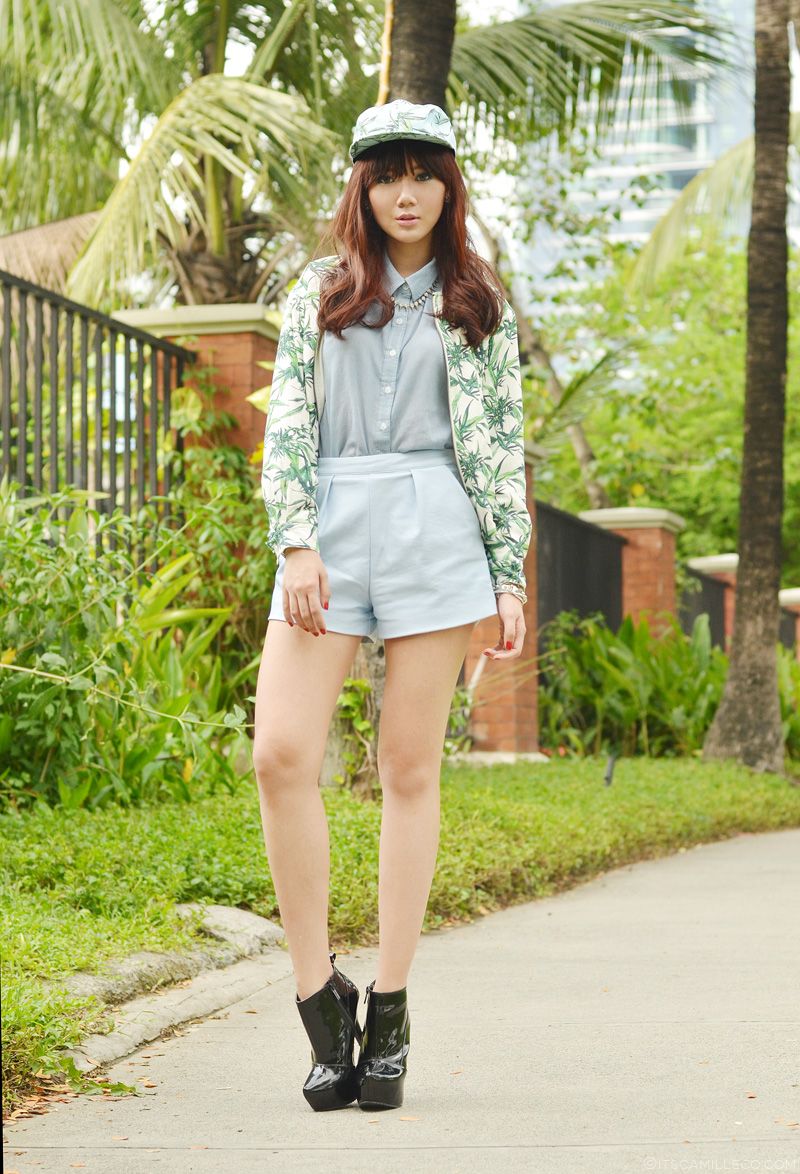 Then to complete my look, I got my patent leather booties to edge my outfit up, Tokyo fashion style!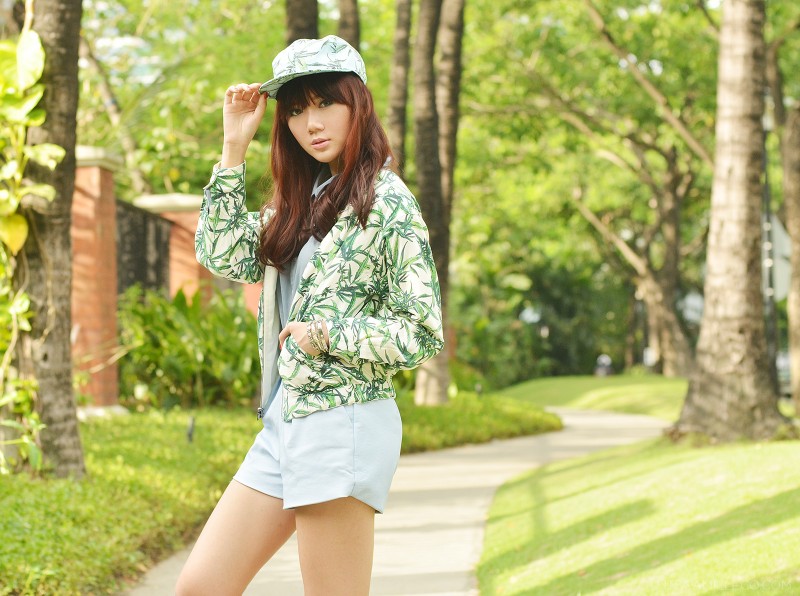 [button link="http://lookbook.nu/look/5062324-Emoda-Reversible-Jacket-Leather-Shorts-Cap-Cropped" size="small" bg_color="#e5b3b9″ window="yes"]Hype this look at Lookbook.nu here[/button]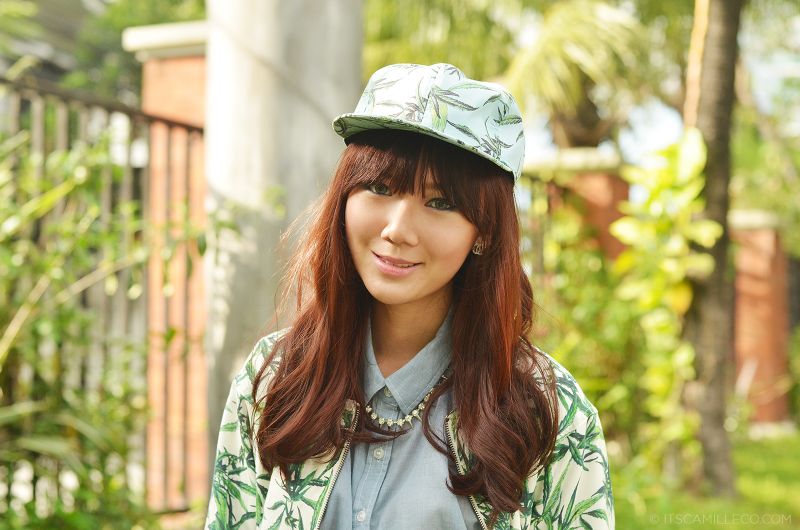 EMODA cap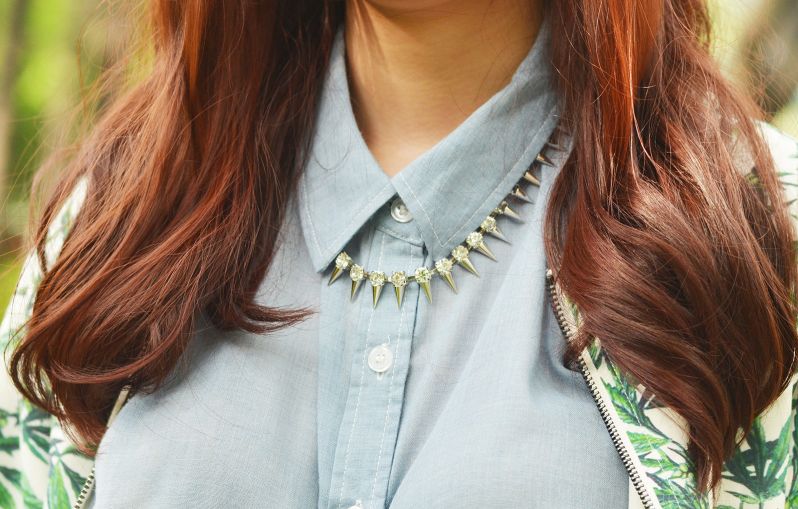 Cornwall St. necklace
EMODA reversible jacket | EMODA cropped top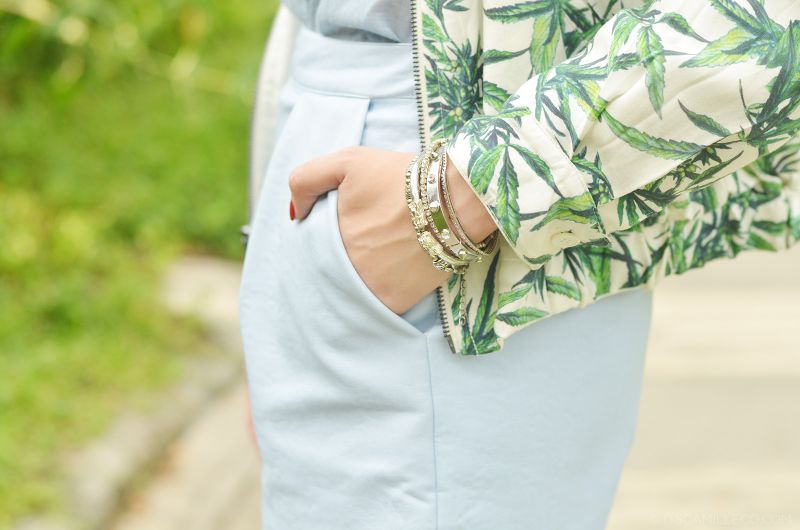 EMODA leather shorts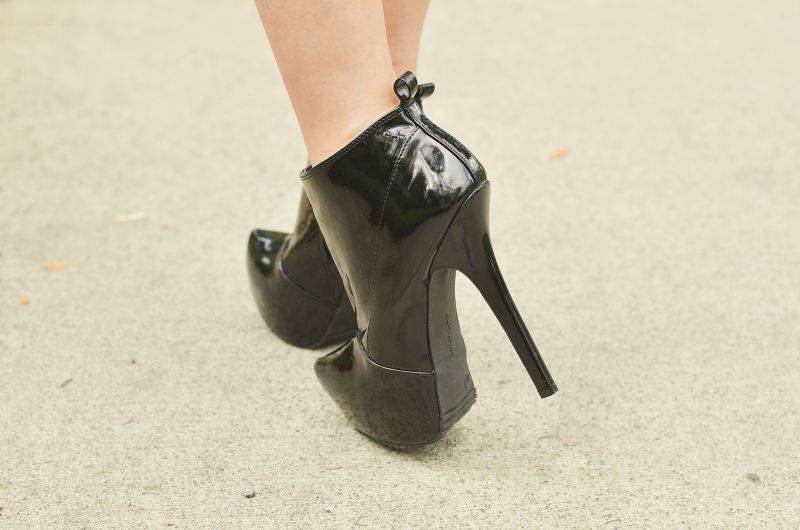 FFAQ heels