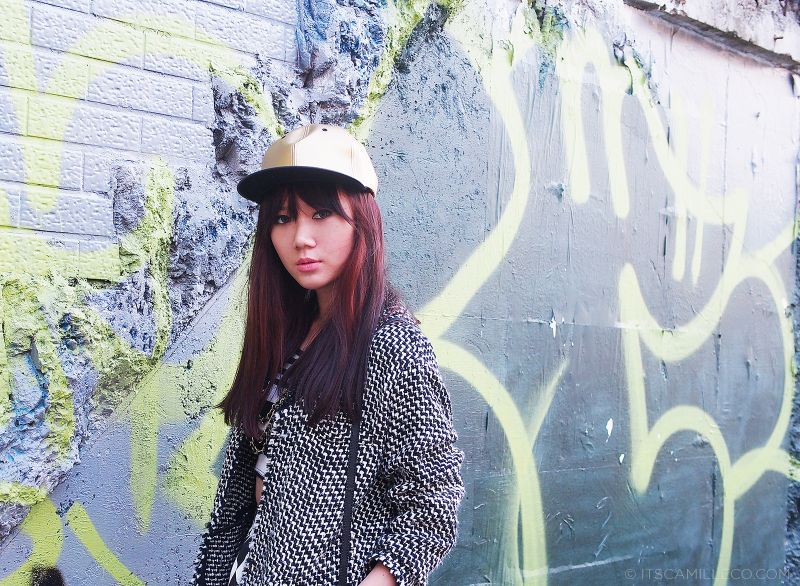 It's the start of my Japan blog posts! Finally, after more than a month, I'm now able to blog about my trip to Tokyo. As you all know, I, together with Tricia, attended EMODA's TouchME Fashion show last May 17. Since I was already getting flown in to Tokyo for the show, I went ahead and extended my stay for a bit so that I can squeeze a little shopping and sightseeing in. I invited my mom and sister to come with me so they booked a flight to the city as well. I flew ahead though which means I had quite some time to myself. So what did I do? Schedule a date around the city with Tricia!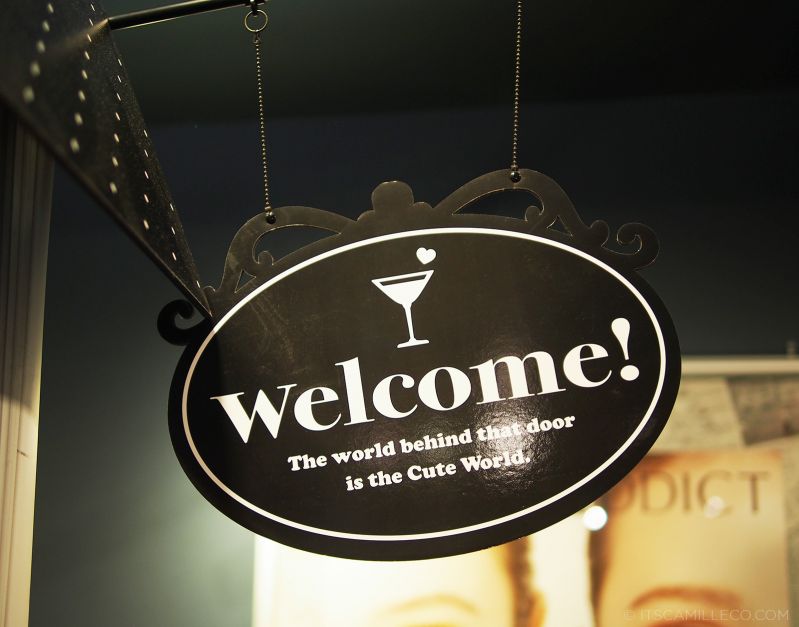 I've only been to Japan once before so Tricia's definitely more familiar with the place. I told her, "show me your ways and I shall follow!" LOL! I was an eager tourist. The first stop in our itinerary? Purikura heaven at Club Sega!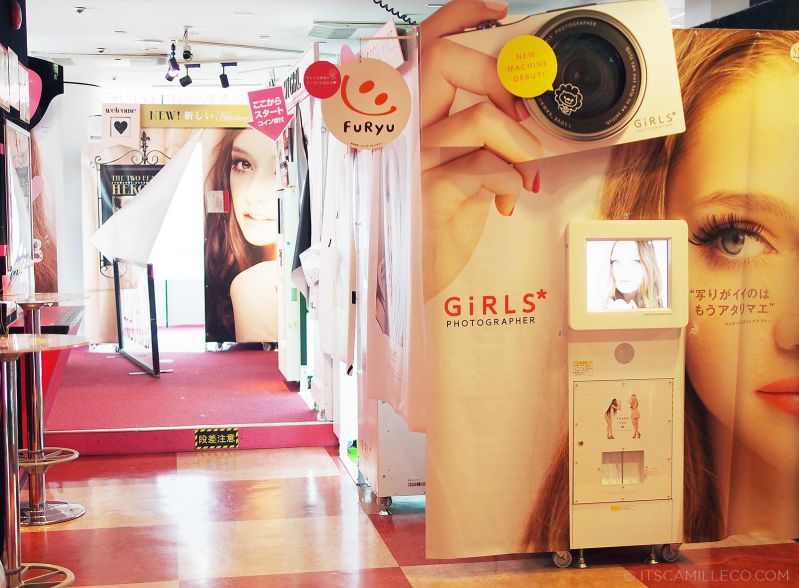 I was beyond amazed at what these machines can do. I mean I've tried neo prints, but these, these are on a league of their own!!! They have the power to make ANYONE, and I mean, ANYONE (all caps for emphasis) pretty! I don't know how they do it. They make your face, chin and nose instantly smaller, your eyes bigger, your skin smoother. In short, they make you look like a doll.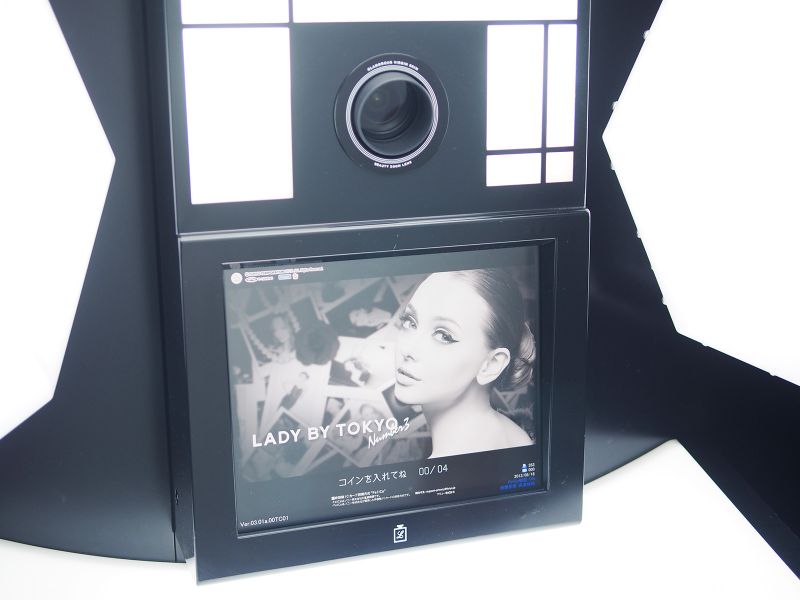 So basically, this is what you'll see once you're inside one of the machines. Look at the lighting around it! It's strategically placed to make anyone look flawless!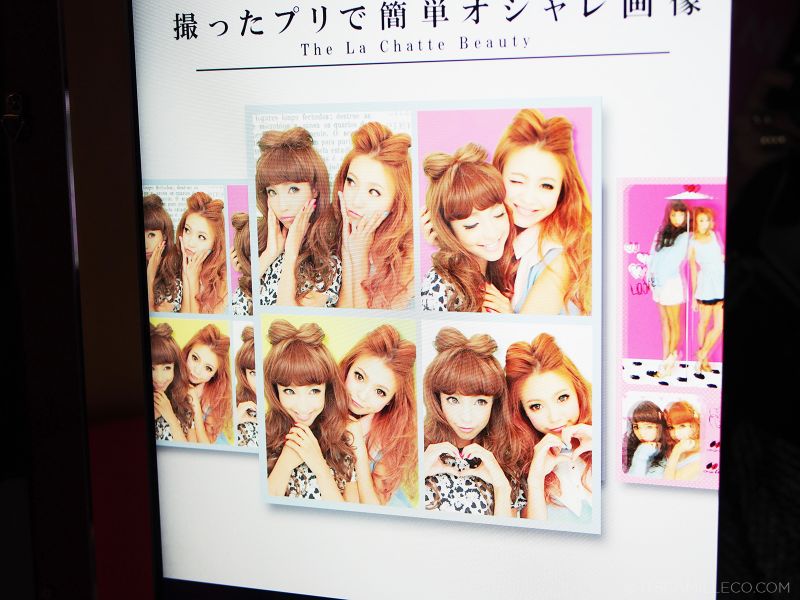 You can choose different backgrounds, themes and editing styles for your photos. Tricia and I had so much fun copying the poses!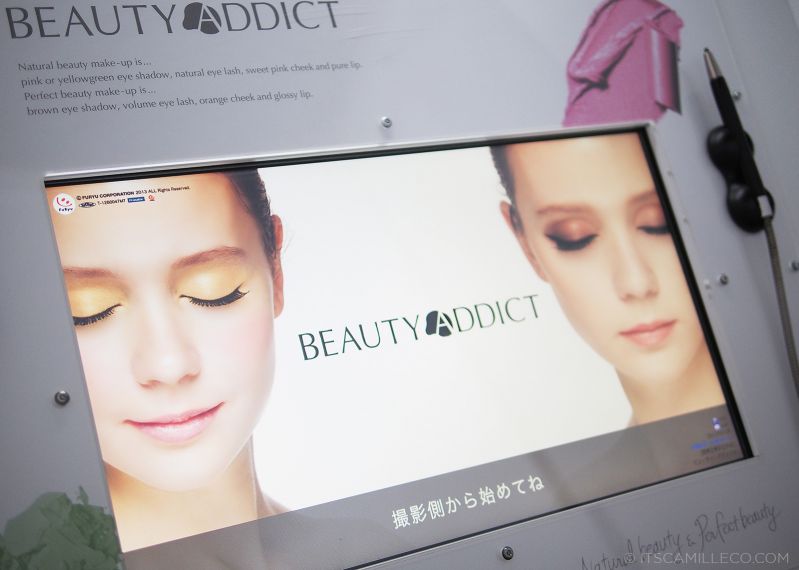 After your photos are taken, more magic happens here. You already look like a doll but you can still edit each of your photos by not only adding words, stickers, props and changing backgrounds, but also makeup!!! You can make your lashes longer, change your lip color, enlarge your eyes and so on and so forth. This is one mean machine!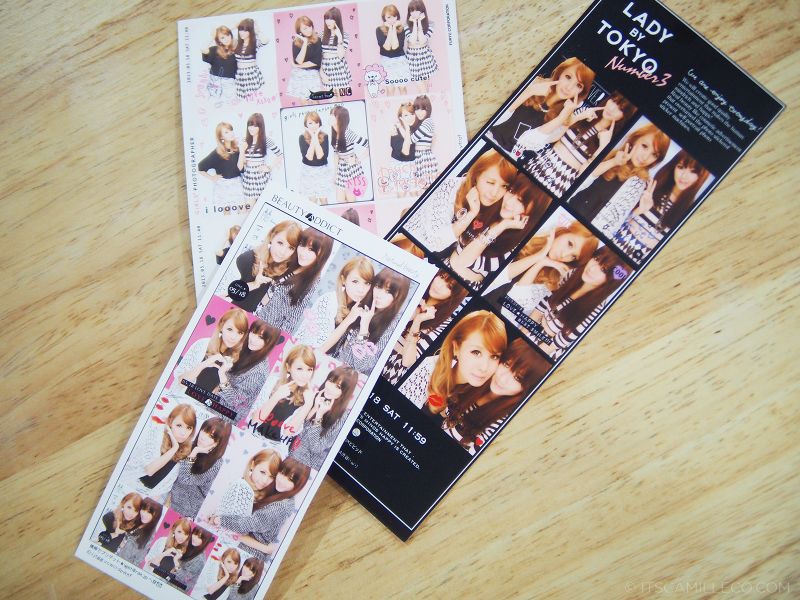 Tricia and I got sucked into doing 3 rounds of purikura. How can we not? Look how cute our photos turned out? I wish I have a machine like this at home. I'd take my ID photos there! Outfit shots even! Haha!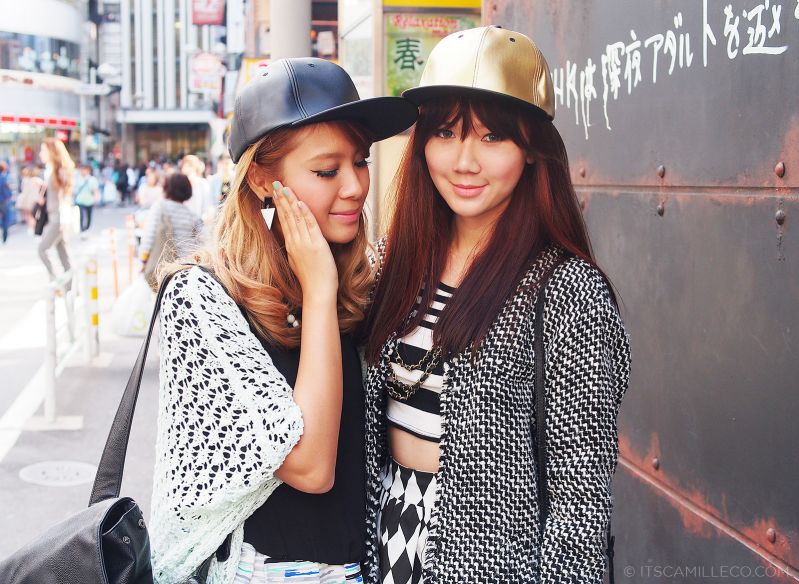 But sadly, I don't have a machine like this so it's back to reality for us. Thank you for introducing the madness that is purikura, Tricia! For now, we'd have to settle with our normal and too-honest-for-our-own good cameras. LOL! (Check out our matching caps. Both Tricia and I got them after we spent the whole afternoon shopping around Shibuya 109.)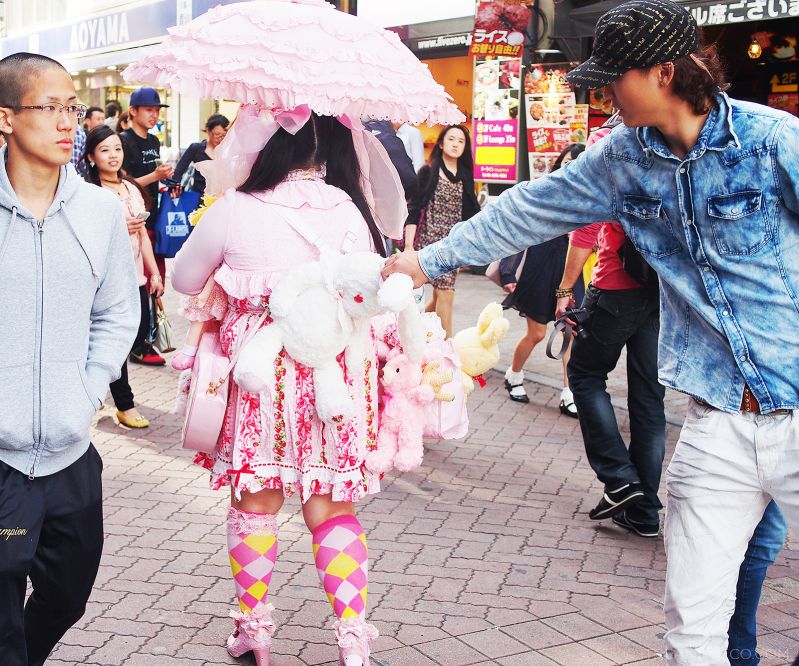 After Tricia and I parted ways, I walked around Shibuya a bit more while waiting for my mom and sister to arrive. Look at what caught my attention. Clearly, she caught the guy's attention as well because he tried to pull one of her stuffed toys. Mean guy!
This is her getting annoyed at the guy who tried to pull her "stuffed toy dress". (Ayan kasi, nangenge-alam!) I can just imagine how warm she must feel in this. Career kung career! A for effort! This is what you call tiis ganda to the highest level!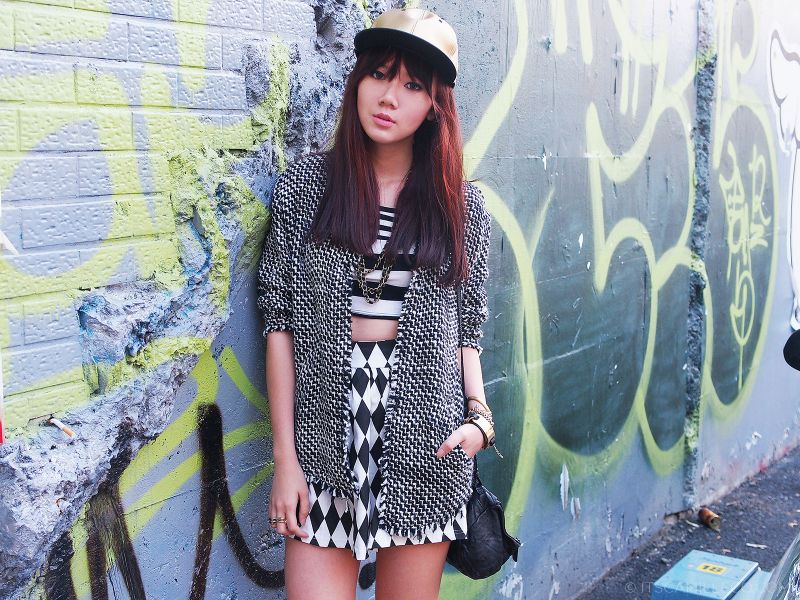 Leave it up to the Japanese to make my outfit look mediocre.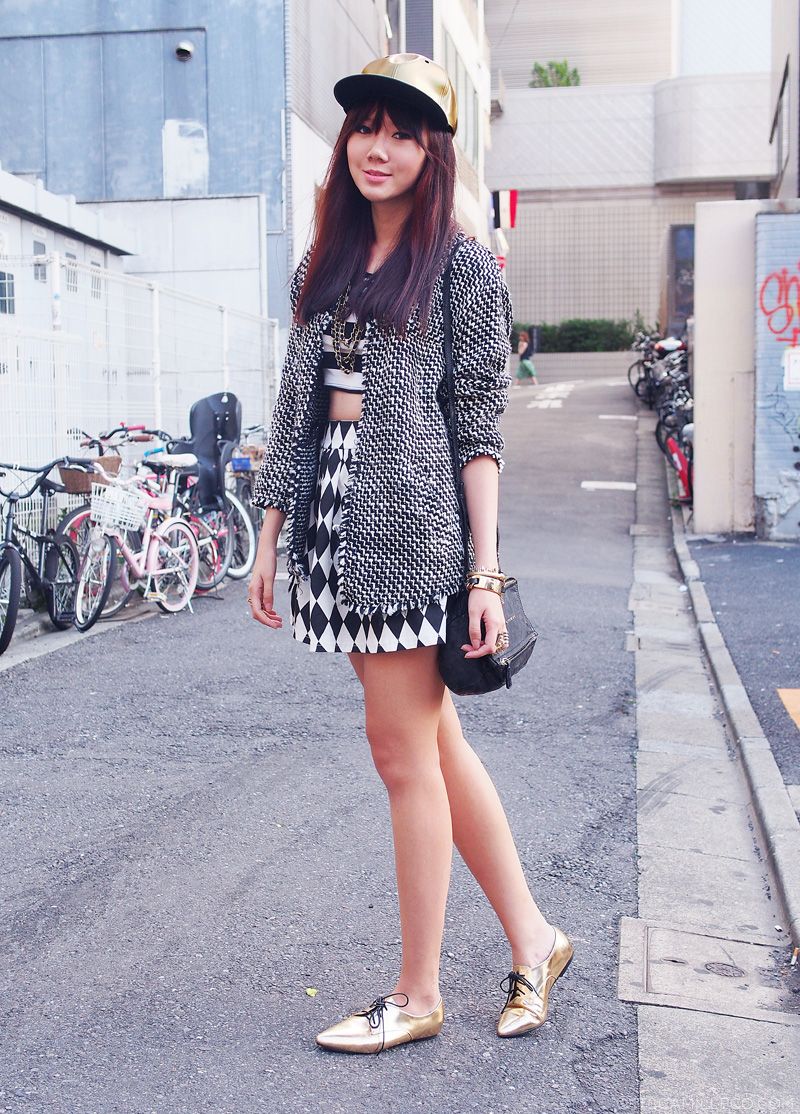 I may not have stuffed toys on my clothes but I hope you still appreciate this black and white, print on print outfit.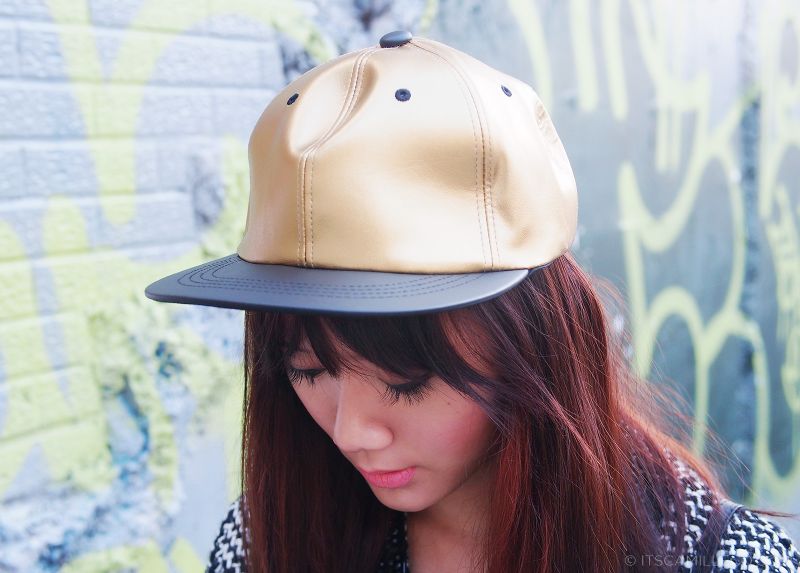 Shibuya 109 cap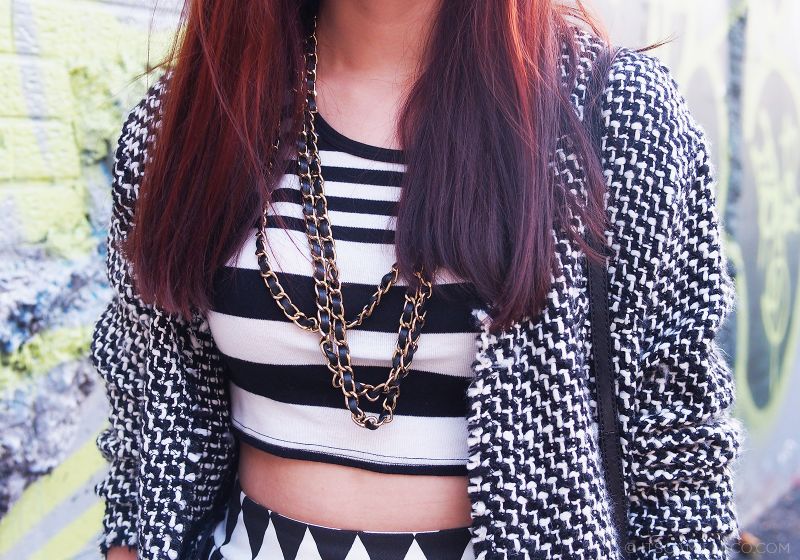 From Hong Kong necklace 
Givenchy bag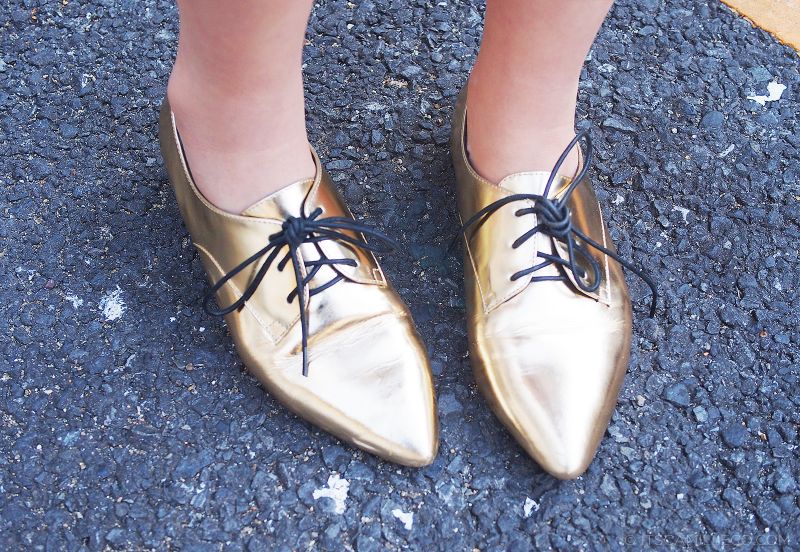 Vanilla Suite gold shoes
H&M jacket | Topshop cropped top | Crayon (Haji Lane, Singapore) skirt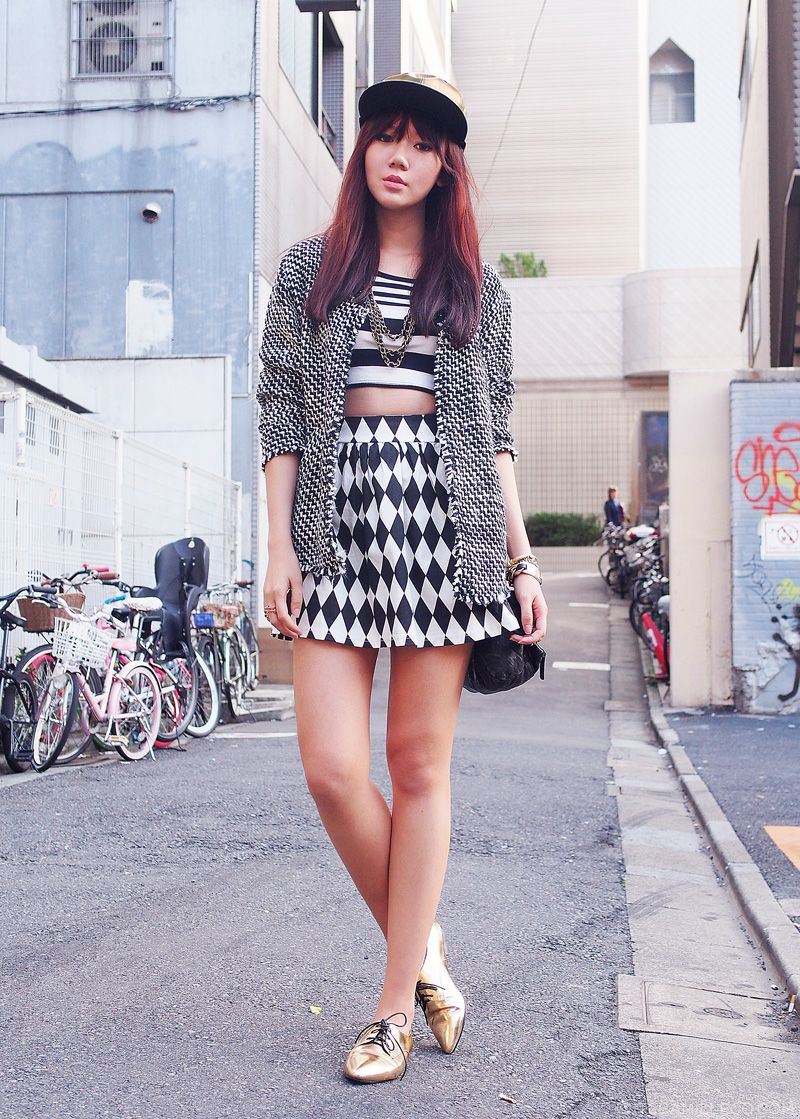 [button link="http://lookbook.nu/look/5065986-Tokyo-Tokyo" size="small" bg_color="#e5b3b9″ window="yes"]Hype this look at Lookbook.nu[/button]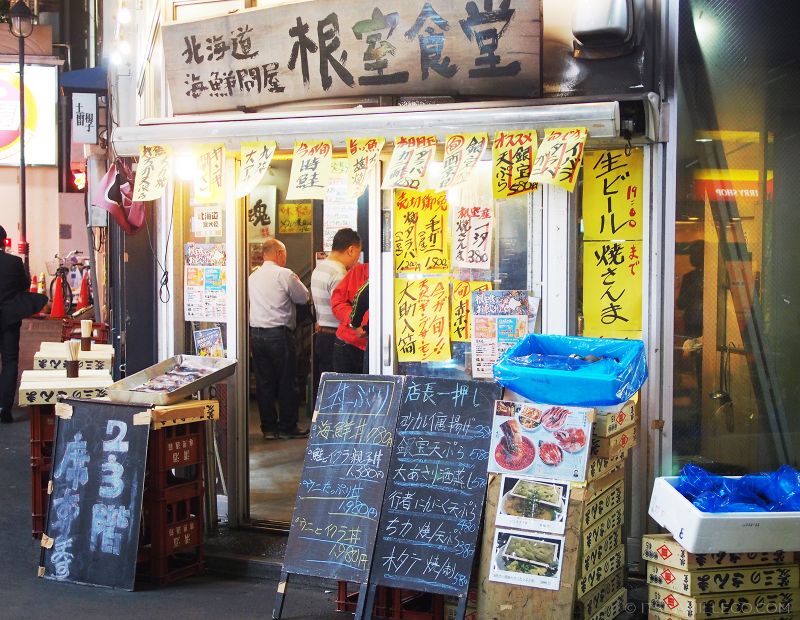 Of course I'm not ending this post without photos of what I had for dinner. By this time, my sister and mom have already arrived so we headed straight to this sushi restaurant called Nemuro Sho Kudo, located at Shibuya.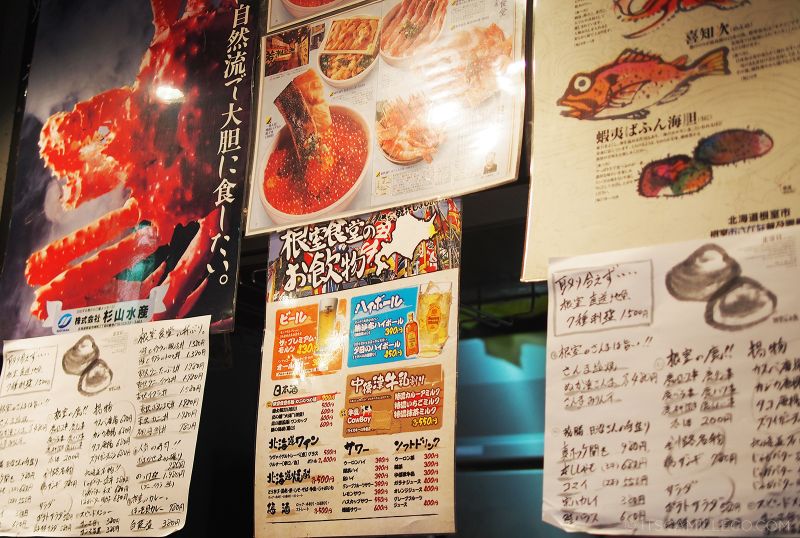 All the seafood they serve here are shipped directly from Nemuro and Hokkaido. Feast your eyes on just a few of the fresh seafood we had!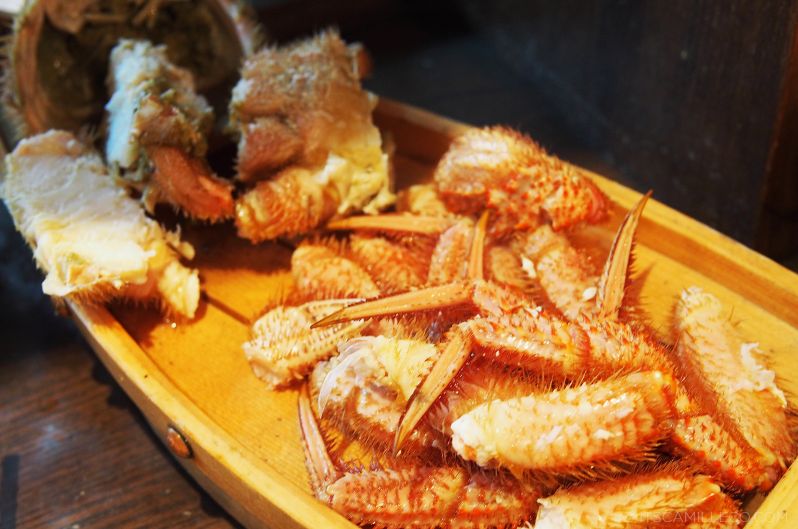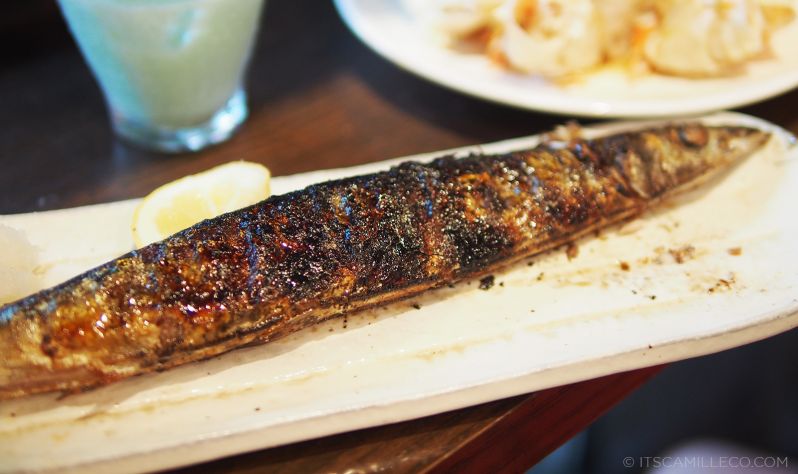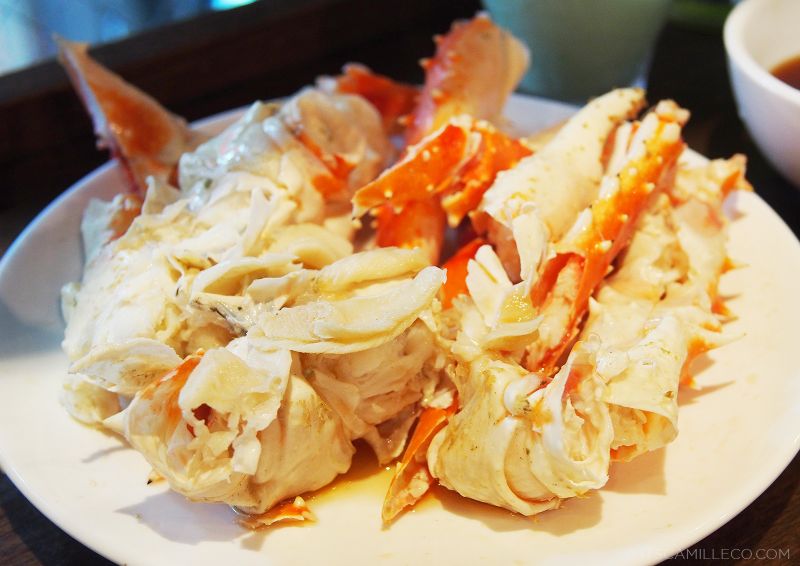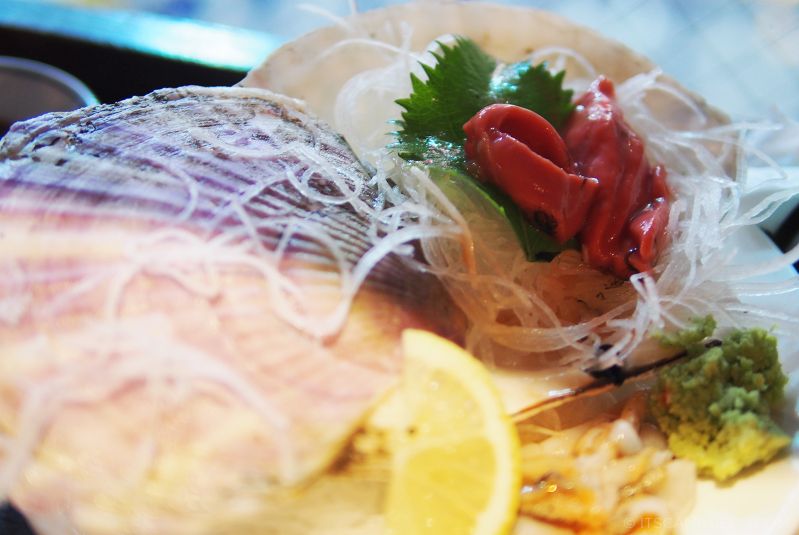 More posts from Tokyo in the coming days!