I just discovered a really cool new online lifestyle platform where you can share your favorite photos with fashion and beauty lovers from all over the world! It's www.AboutMyStyle.com ! As the name suggests, it's all about expressing your personal style and taste just like how we do it over on Instagram except About My Style is just a tad bit more fun.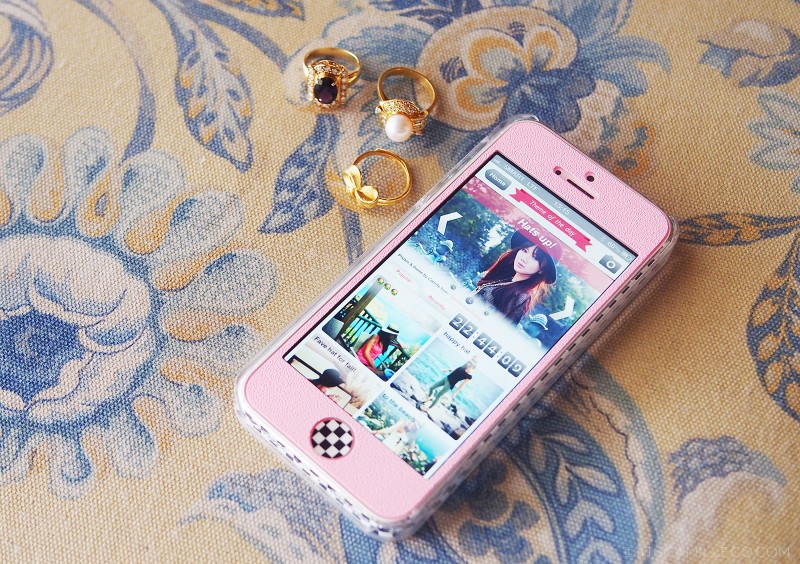 Why? About My Style is your own little lifestyle diary! Everyday, there's a theme that is set for everyone to follow. For example, the theme of the day is "Head Over Heels", so everyone on About My Style will post photos of their favorite pair of heels. You can easily upload your photo via the smartphone app (as shown on the photo above) or through its website (as shown on the photo below) and apply photo filters as well to make your photos even more you. After 24 hours, an entirely different theme will be set. It can be your favorite ring or your favorite red carpet look and so on and so forth. The themes aren't always about fashion and beauty though. They can be anything from your healthy lunch, your latest read or a photo of an amazing view you saw the other day. Anything is possible! This way you can get to know people's style and likes across various subjects without the risk of running into photos of the weirdest and most random things on the popular page!  It's like a filtered version of Instagram! I really like this concept and enjoy going through all the photos others have posted on their profiles.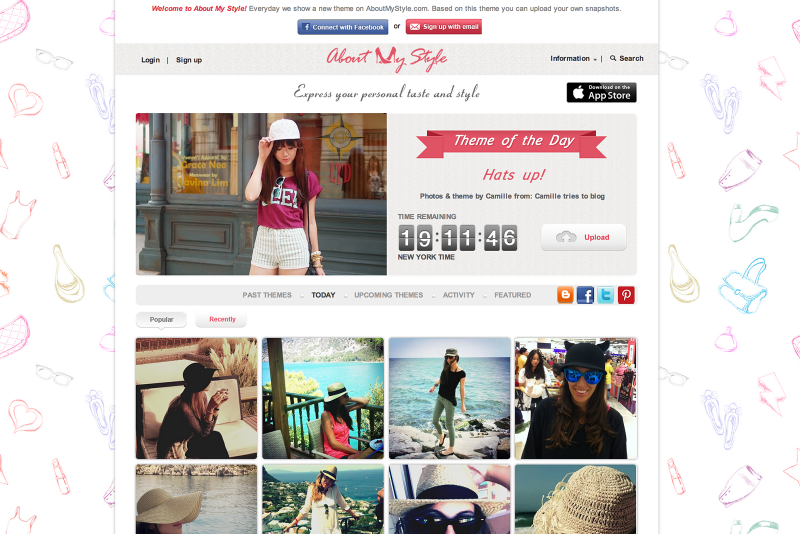 In fact, I like it so much I even got to choose today's theme of the day–"Hats up!" I'm looking forward to seeing all of your hats! I've actually already seen quite of a number of nice photos that I can take inspiration from. Will yours be one of them?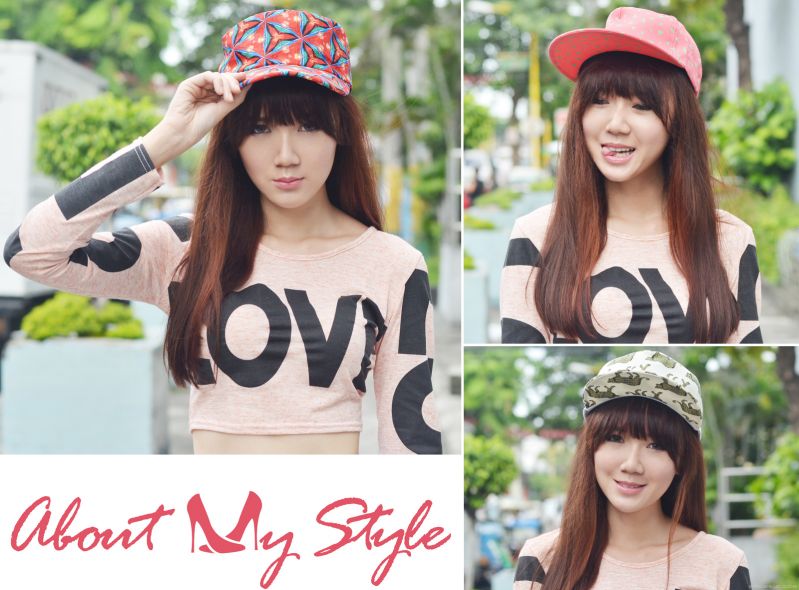 Hats up, everyone! If you want to become an AboutMyStyle user as well, just visit www.aboutmystyle.com or download the app on the AppStore! (Android version will be available soon.)