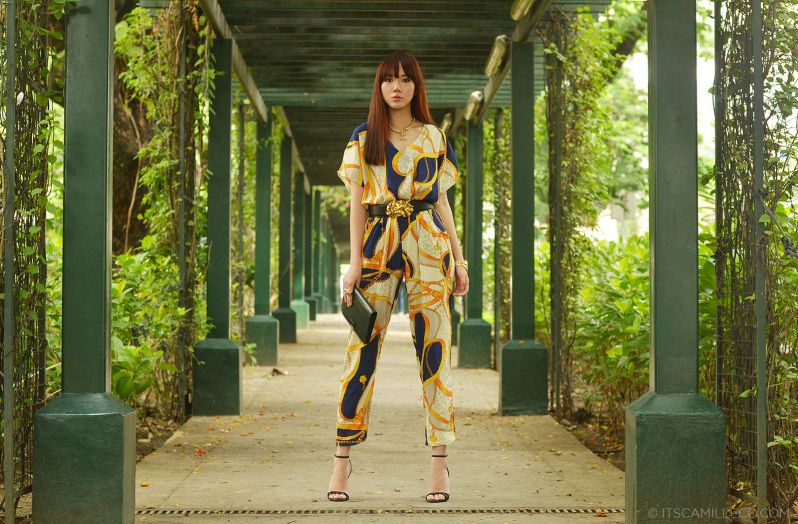 I have a love-hate relationship with jumpsuits. Love, because you can just wear them as is without the need to rack your brains for what to pair with them. They're very much like dresses except they're far easier to move around in. Hate, because they're such a hassle when you have to use the toilet. LOL! How can something be so convenient and inconvenient at the same time! At least babie's onesies have a little hole in the middle for things like this. Not that I'm wishing for that. Haha! I'm sure that will create more problems for us adults.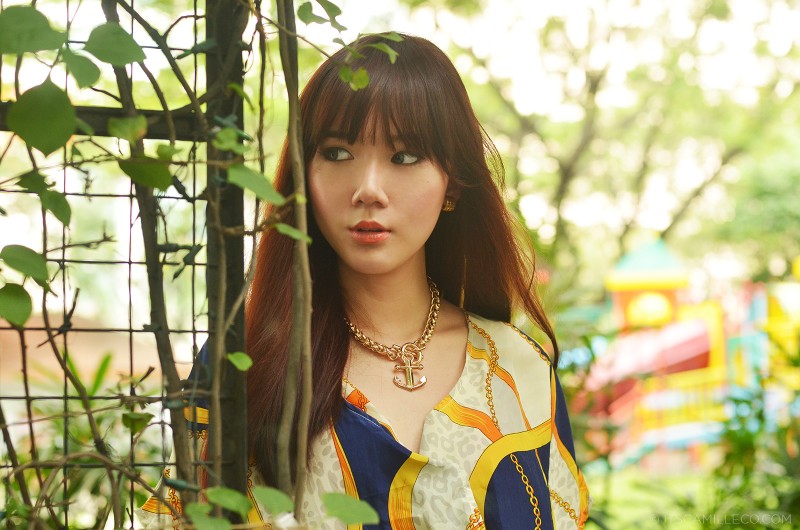 Don't get me wrong though. I'm not at all ranting.  The convenience that comes with wearing jumpsuits outweighs the inconvenience it causes whenever I have to go to the loo. There's no stopping me from wearing my beloved jumpsuits, especially when it's got a print as beautiful as this!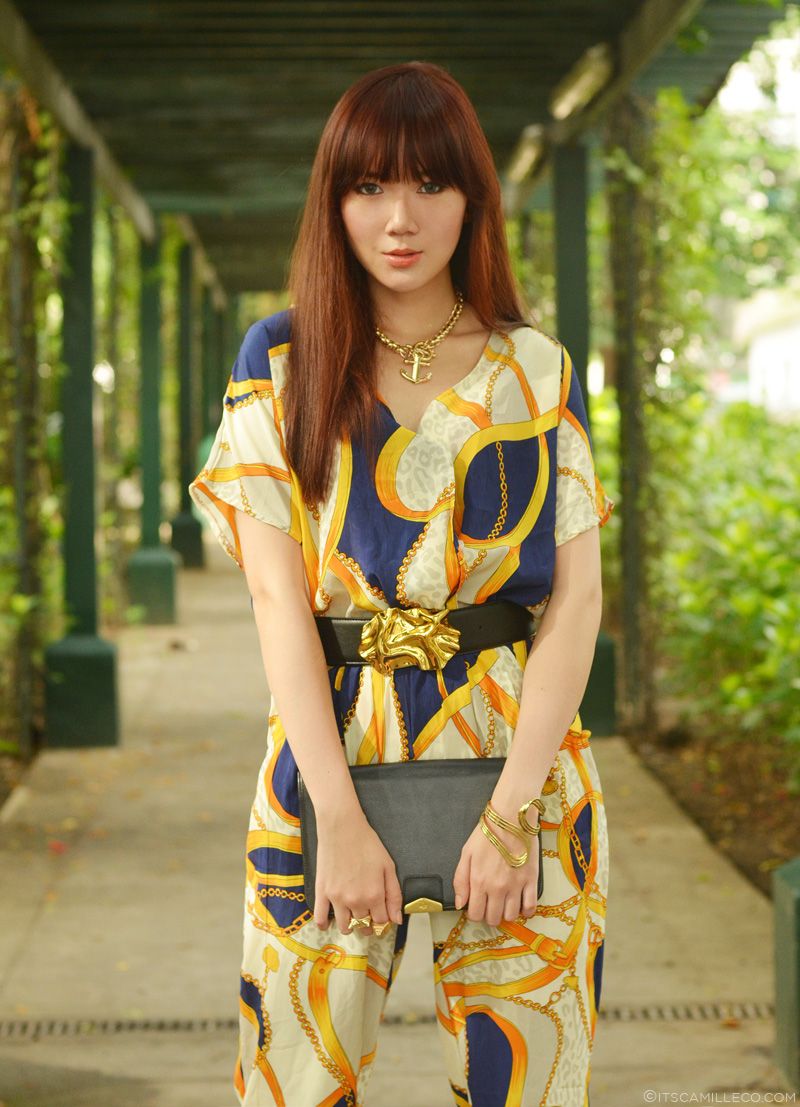 Doesn't it look so classy? It reminds me so much of the famous Hermes print. I even found a necklace that matches it perfectly!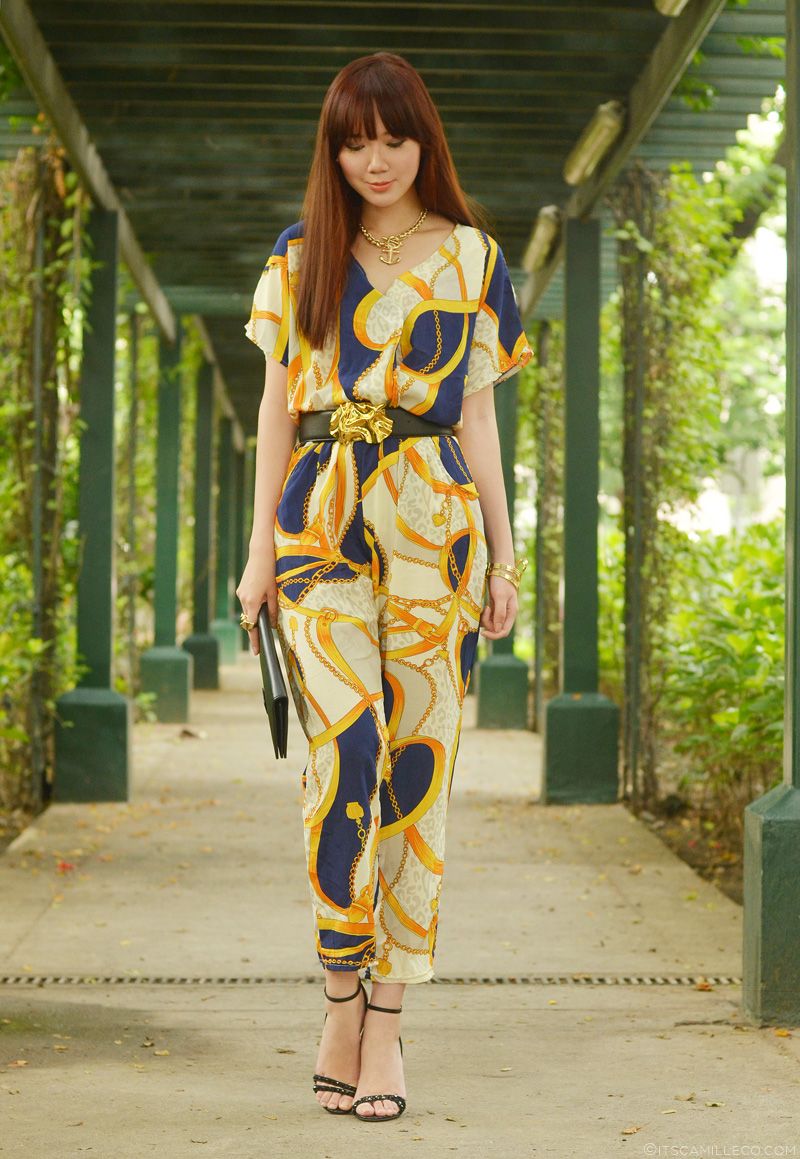 I know some girls don't like wearing jumpsuits so much because they feel that jumpsuits make them look bigger than they actually are. if you're one them, here's a tip for you. Cinch your waist with a belt! Maybe there's just too much bulk on your jumpsuit. Accentuate your waist! That's the answer to your problem!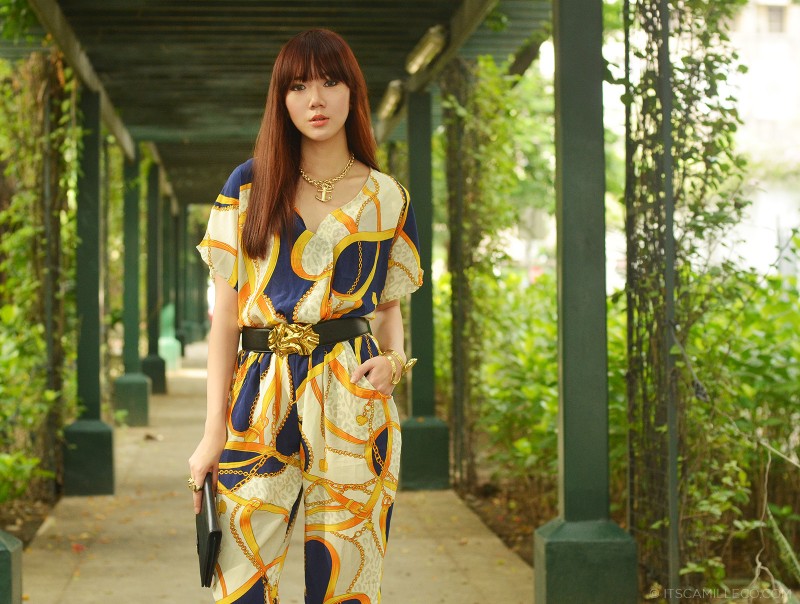 [button link="http://lookbook.nu/look/5123312-Fantasia-Jumpsuit-Chains-And-Vines" size="small" bg_color="#e5b3b9″ window="yes"]Hype this look at Lookbook.nu here[/button]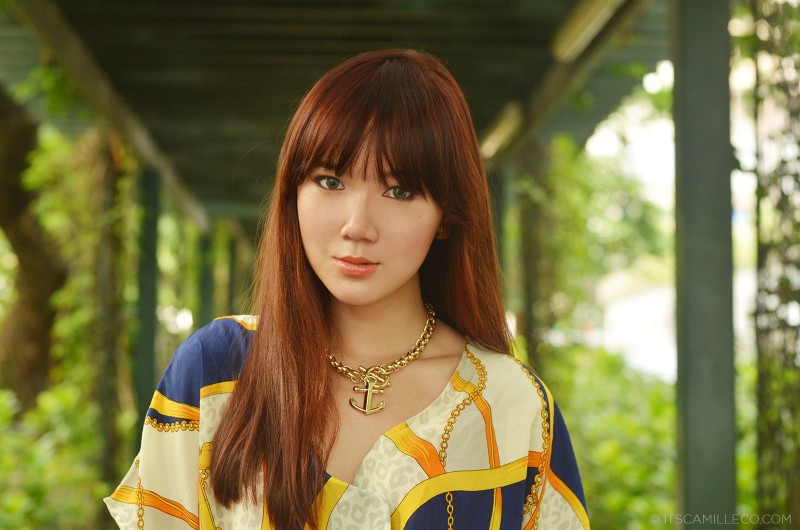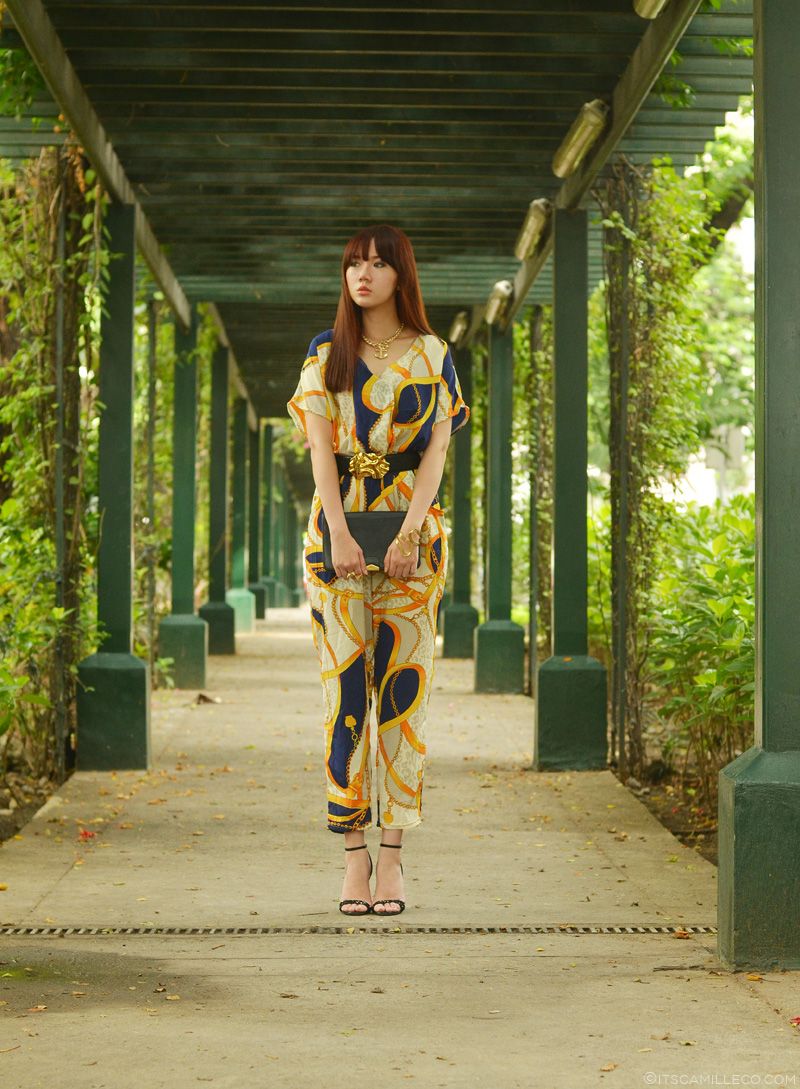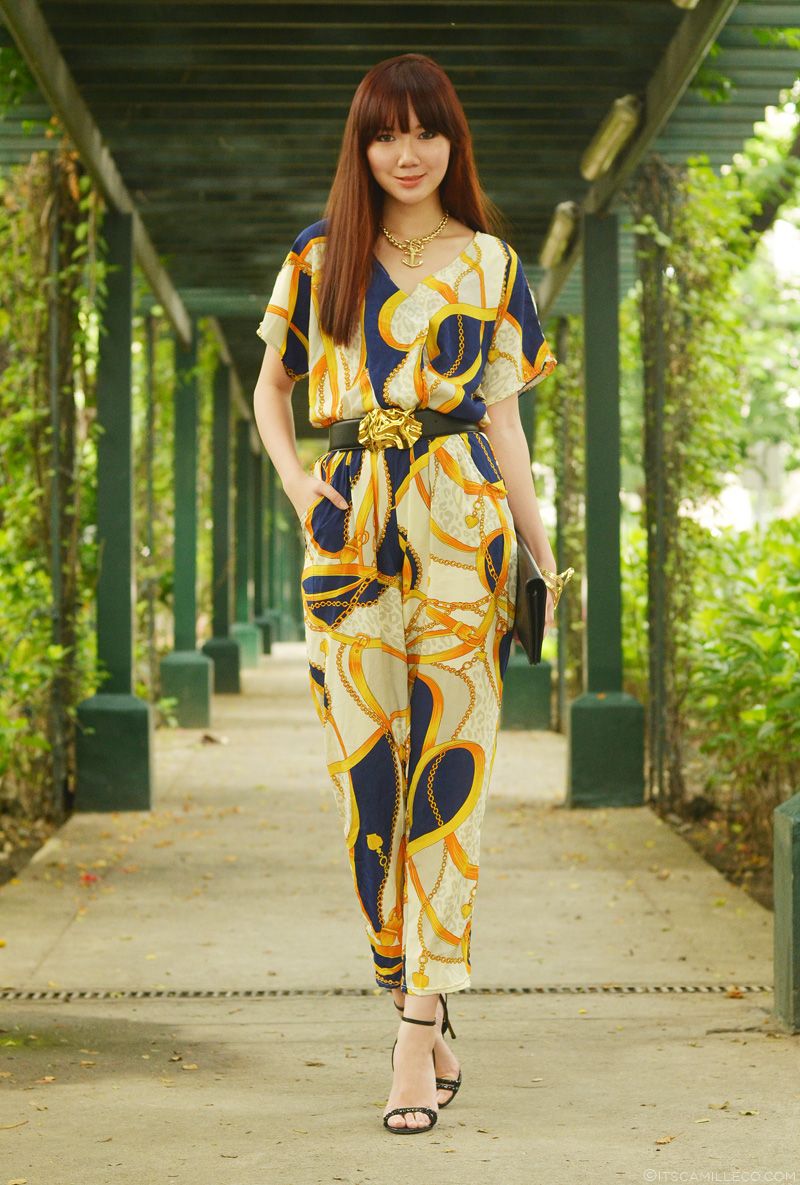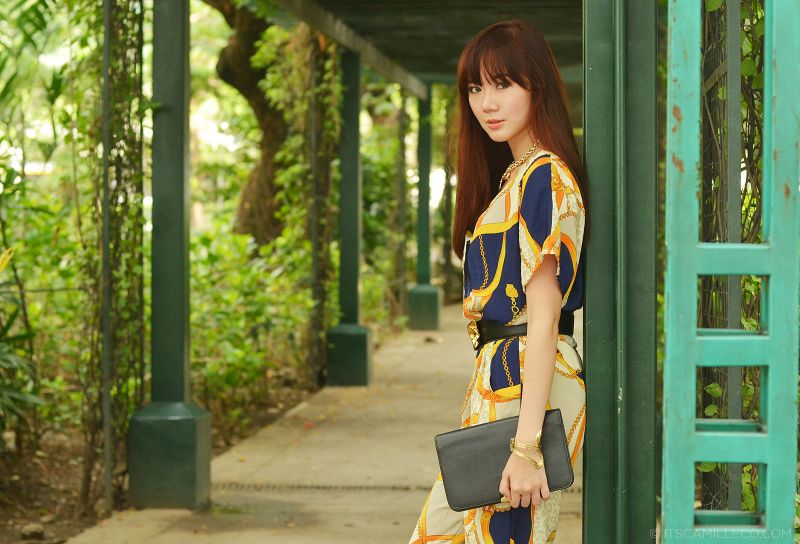 Fantasia jumpsuit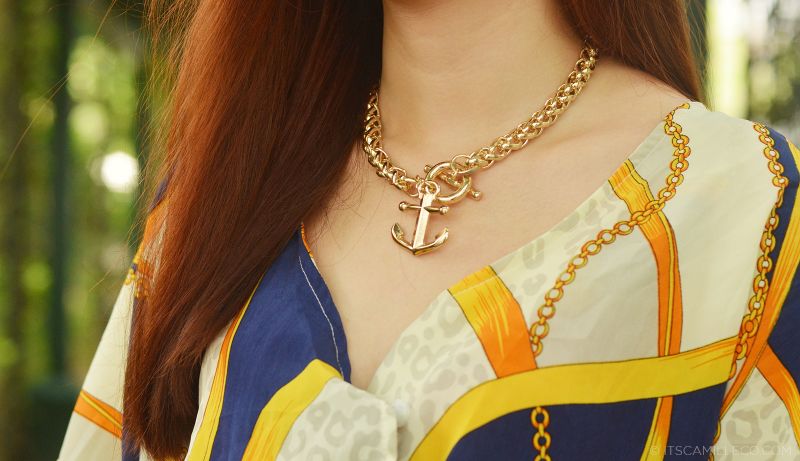 Mango necklace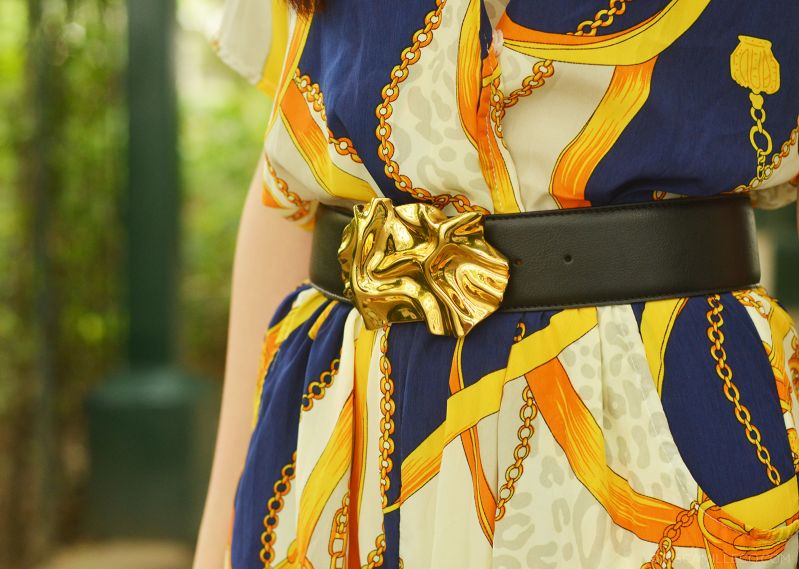 Stella Mccartney belt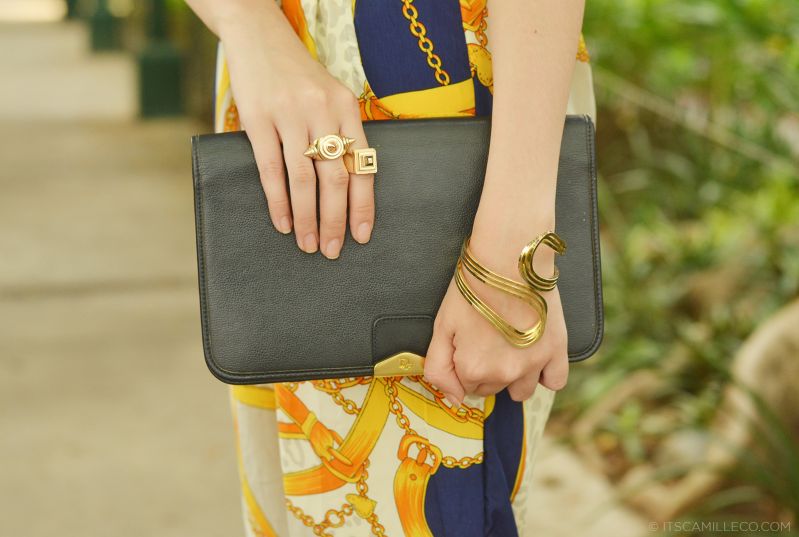 SM Accessories cuff | H&M rings | Christian Dior vintage clutch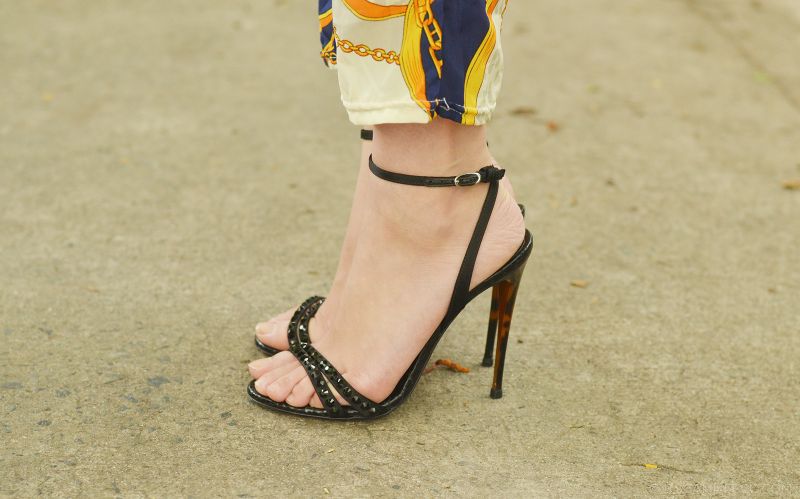 Giuseppe Zanotti heels