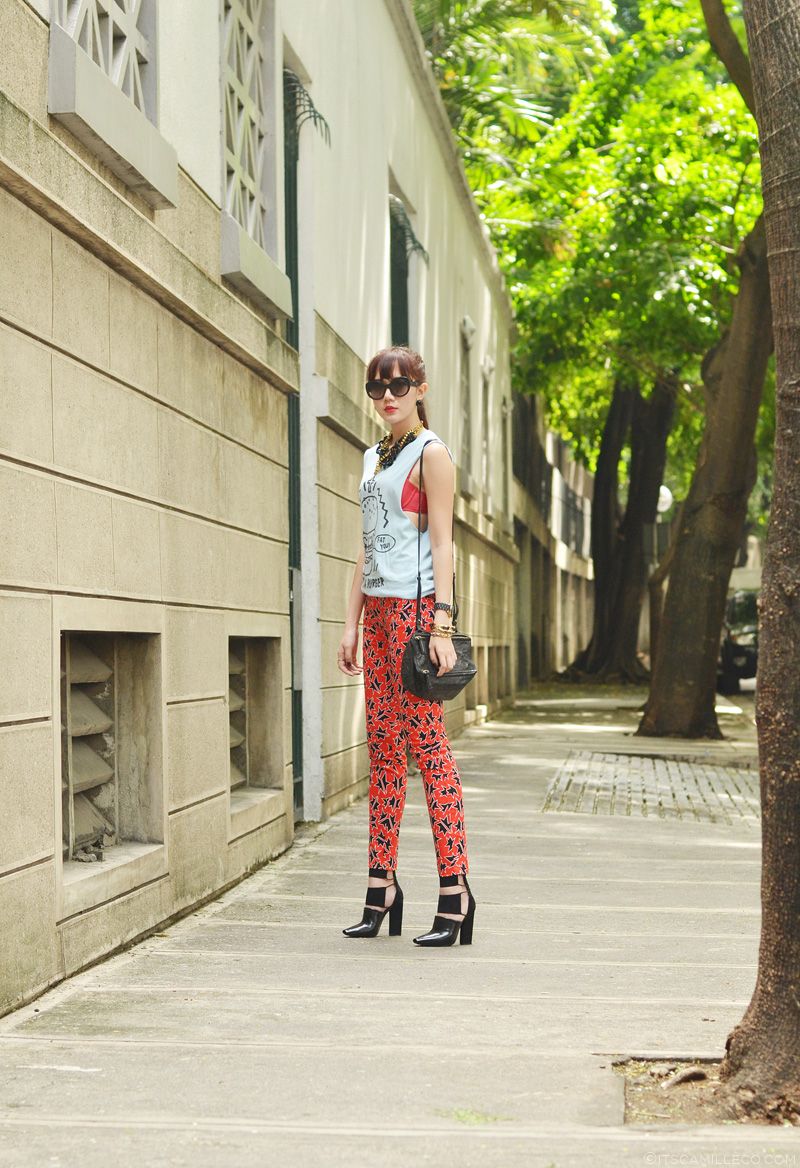 When I first saw this shirt, I knew we were meant to be. First of all, there's a drawing of a huge burger on it that says "fat you!" as if it's cursing at all that irresistible fat that a burger contains. Fatty and unhealthy but oh so delicious–that's my kind of food! Don't get me wrong, I love me some fruits and vegetables, but I'm definitely not one to skimp on a good meal over my weight. Diet? What diet? NO TO DIETS! YES TO FOOD! I'm young so I'm making the most out of it while my body and health can still handle it. Lord knows I've only got a few years left of this metabolism before my body starts punishing me for all the food I've been eating.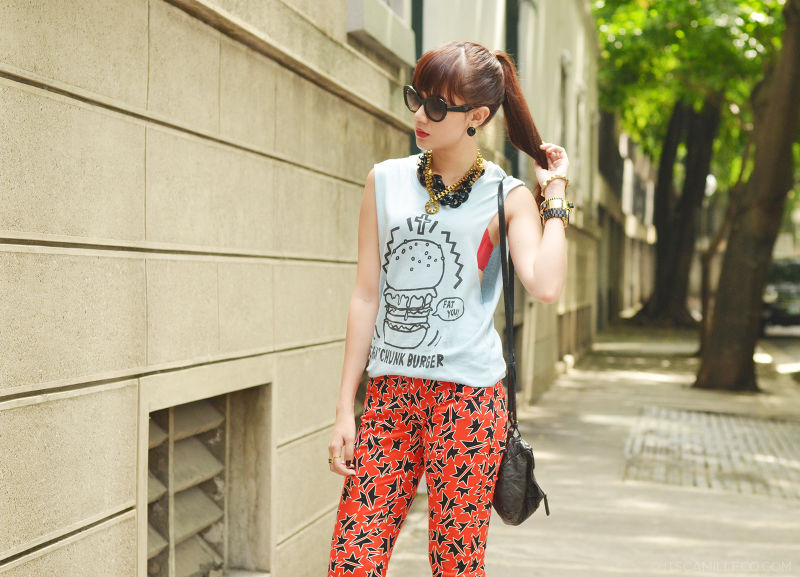 And then before you know it, I will no longer be able to wear muscle tees like this too with armholes cut so low you can already sneak a peek of my tummy, so I'm making the most out of this as well!
(Inserting this photo here, just in case I'm already boring you with my random thoughts and same old poses!)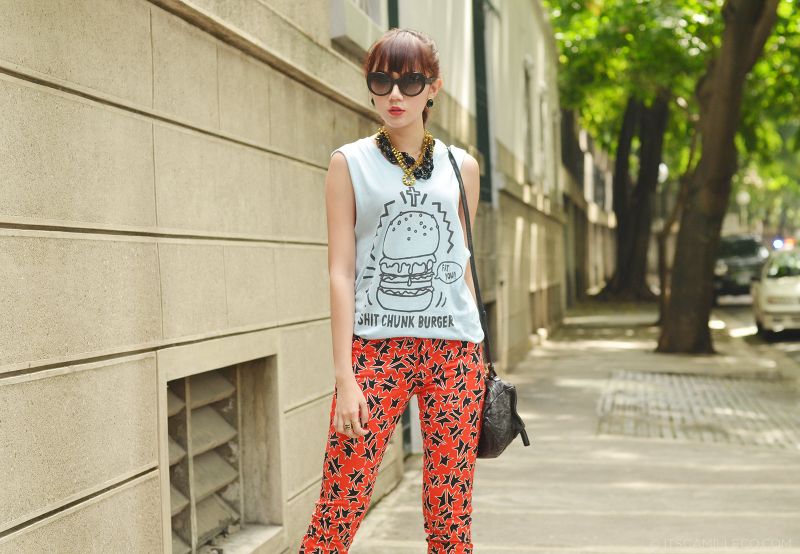 Just a little tip when it comes to wearing muscle tees, choose the right bra to wear underneath. It's what makes a masculine muscle tee look a tad bit sexy. Since people are going to see it, your bra is now part of your outfit so definitely no to nude-colored bras and granny designs.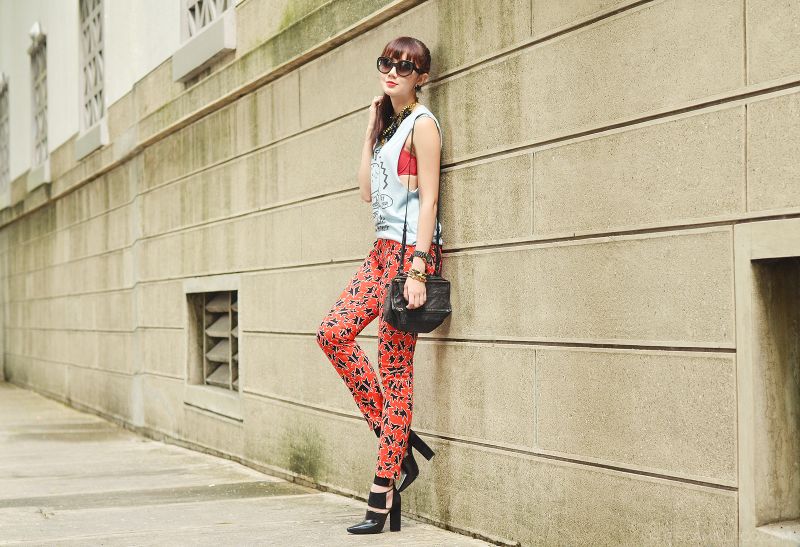 Have a little fun with it! I chose to wear a bright red bra from Sorciage By Wacoal to match my pants and lippie. See how it contributes to my overall look? The pop of color looks great with my bold and funky outfit!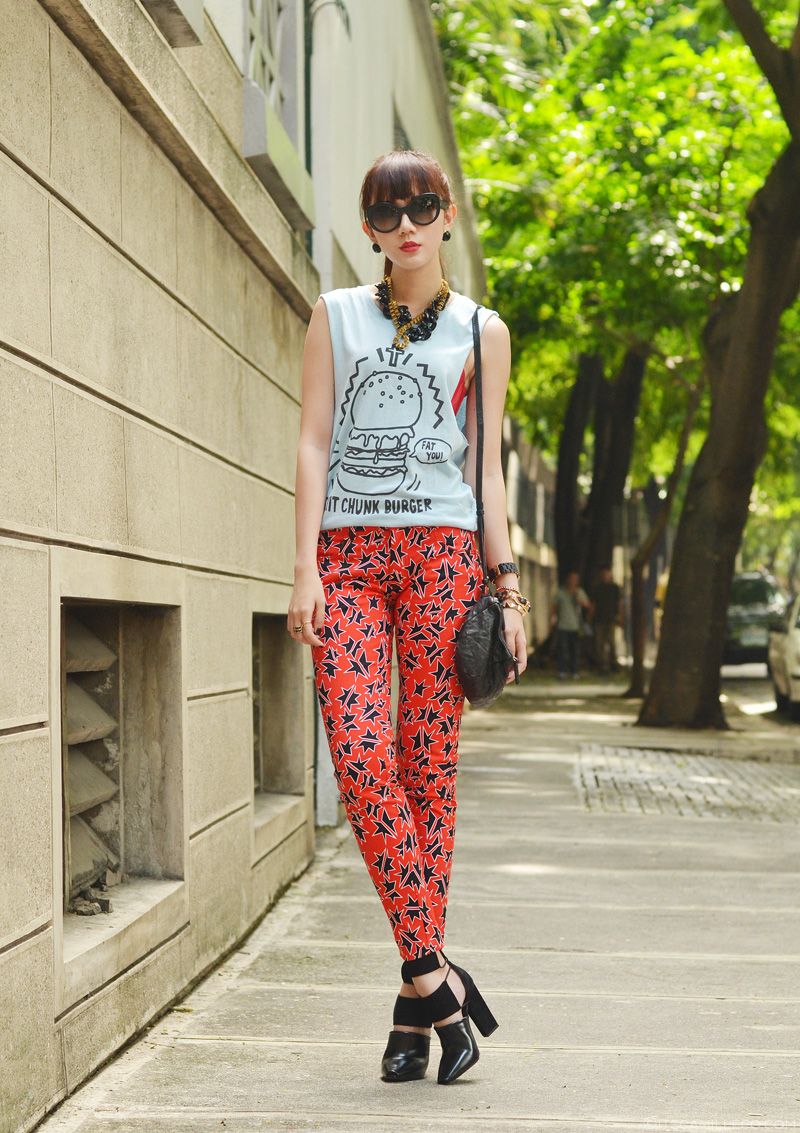 [button link="http://lookbook.nu/look/5126084-Don-T-Mess-With-Me" size="small" bg_color="#e5b3b9″ window="yes"]Hype this look at Lookbook.nu here[/button]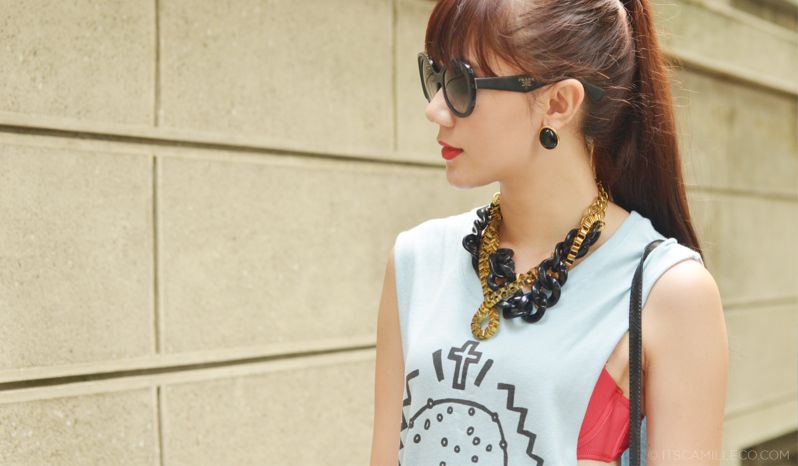 Prada sunglasses (look for less version here and here) | SM Accessories earrings
SM Accessories necklace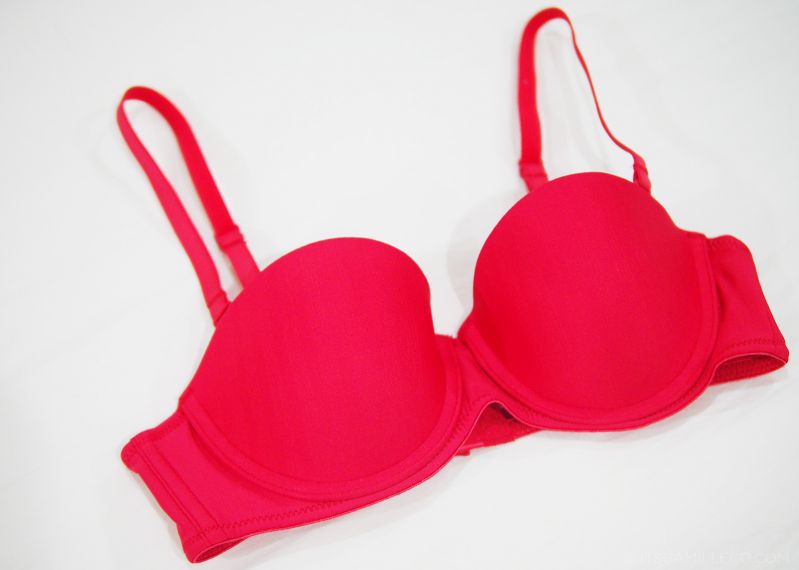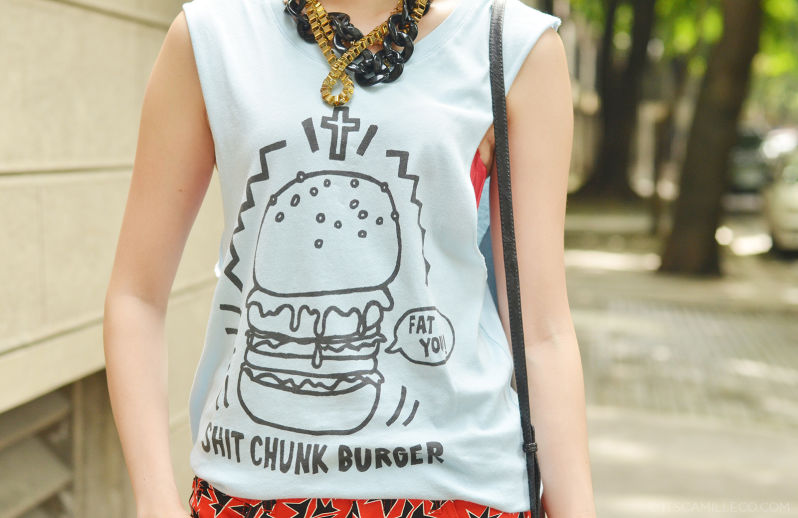 Shibuya 109 muscle tee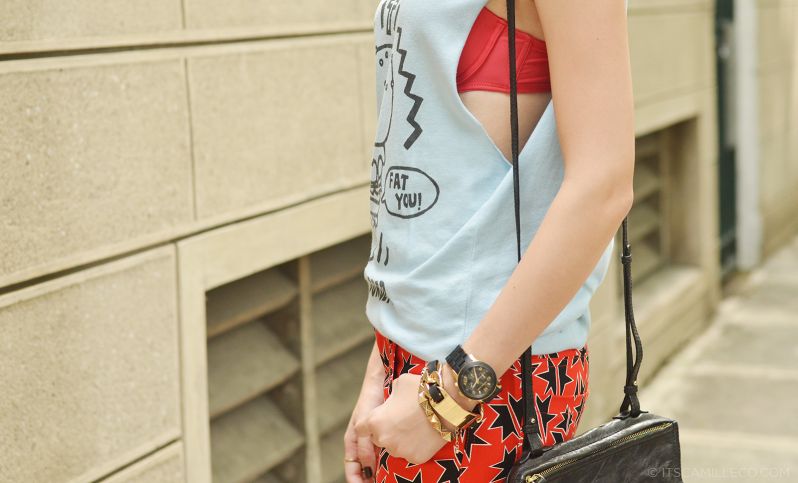 Michael Kors watch | H&M gold tag bracelet | Forever 21 gold stud bracelet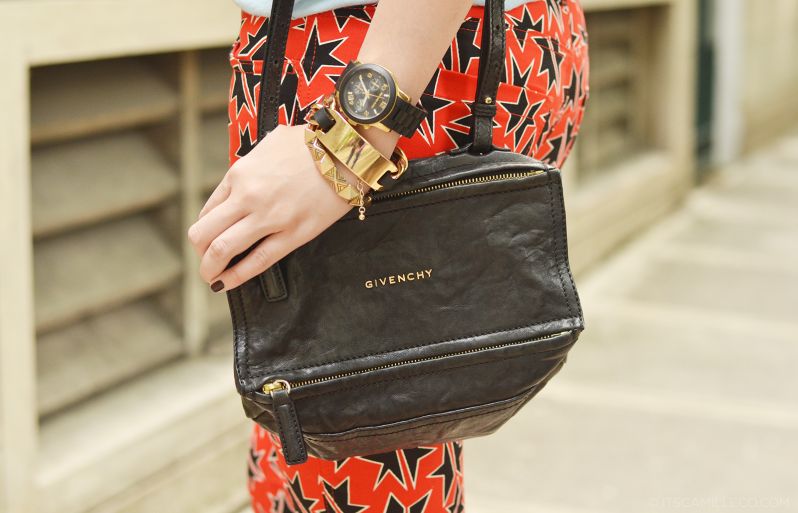 Givenchy bag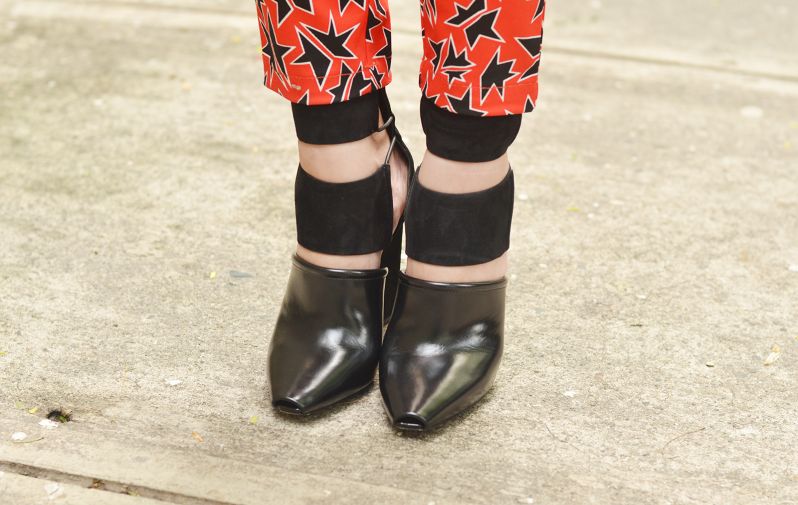 Alexander Wang heels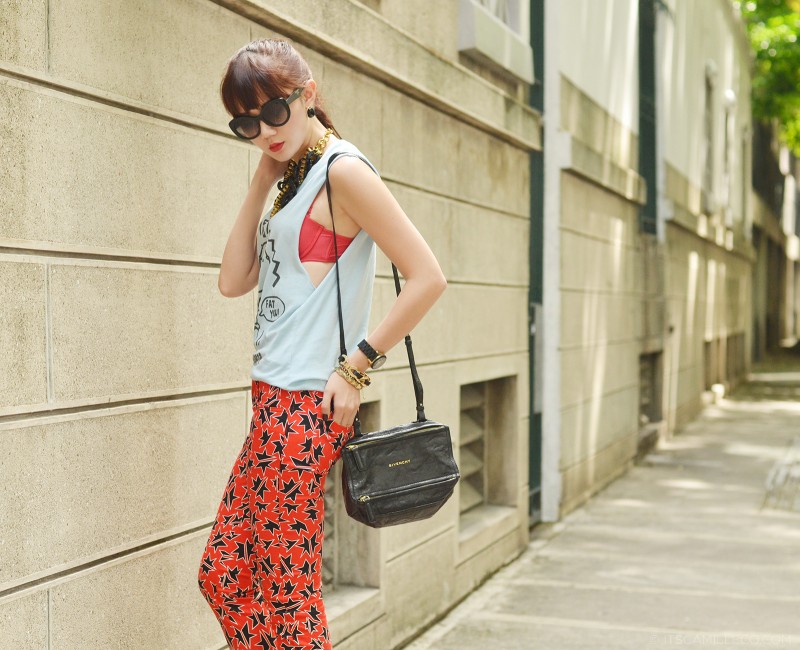 Miu Miu jeans