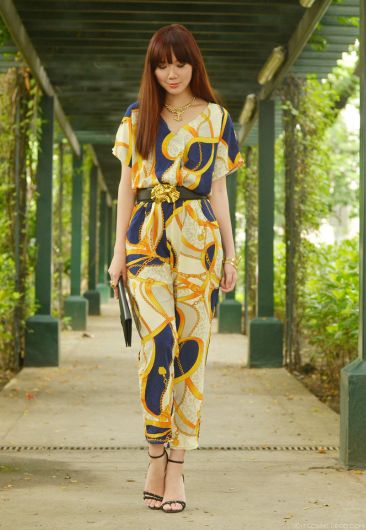 Why do I look like I'm ready to party so early in the day? It's because I am! Just kidding. I'm no party animal–at least not when the sun is still out. I wore this outfit because I planned to attend the Vios Vibe party that night. I heard there were a lot of DJs lined up for the event so I made sure my outfit was disco-ready.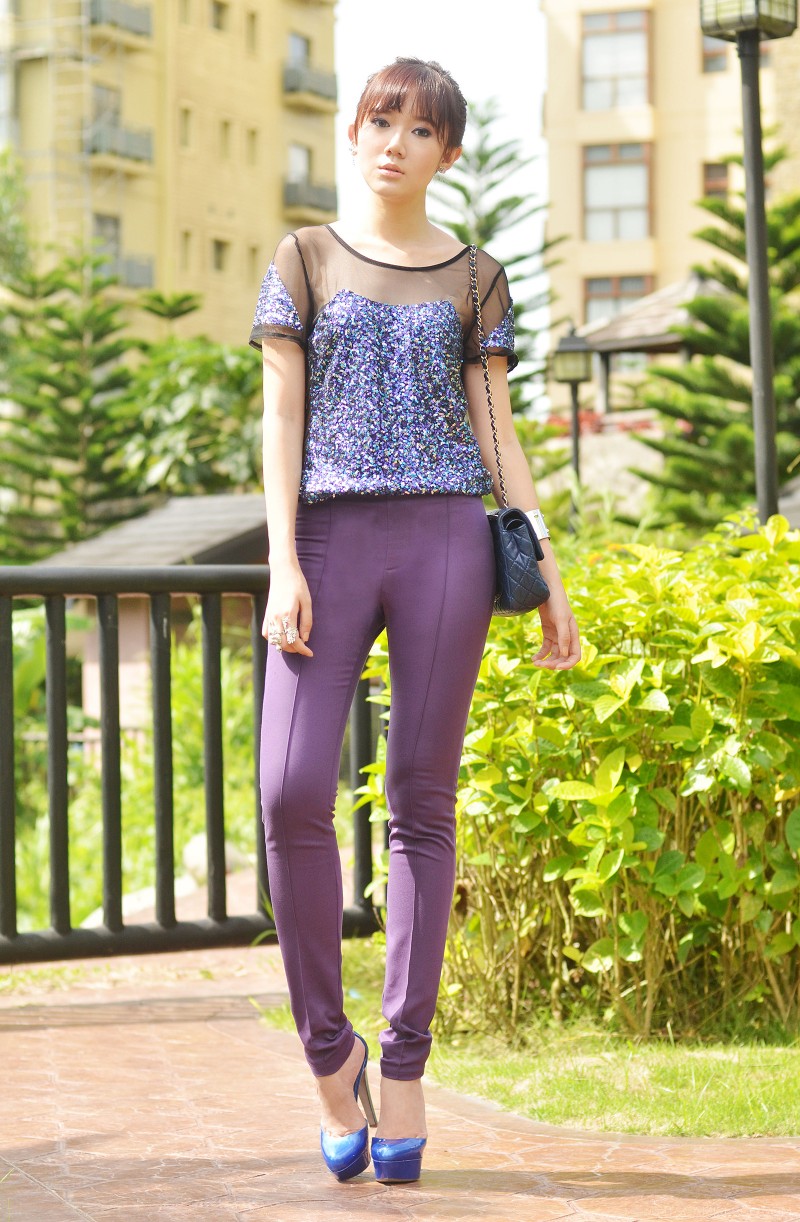 Normally, when it comes to parties and dancing the night away, girls opt for body-hugging dresses, micro minis and shorts more often than not. It's always about looking hot and sexy. (Come on, admit it!) But since I was going to the All New Toyota Vios' launch party, I didn't want to look too girly in a sexy dress or micro mini bottoms. It is, after all, a car event. Why not wear pants for a change? Wearing pants doesn't make you look any less sexy. I think with the right fit and styling, you can look just as hot.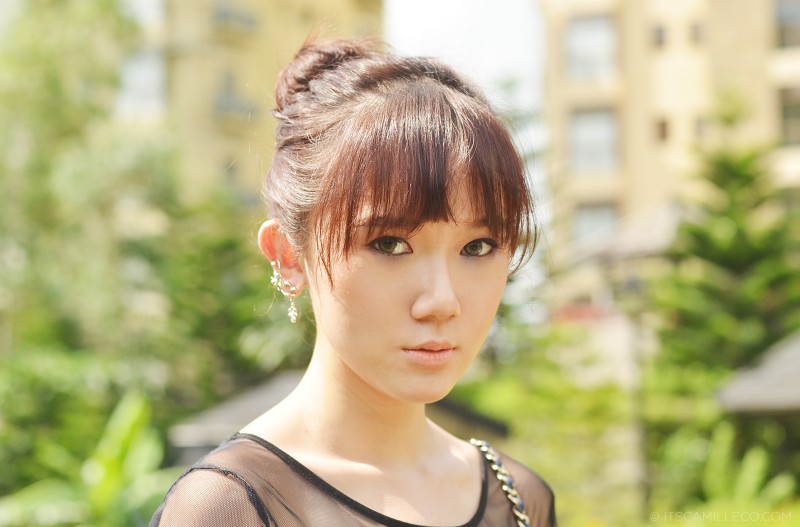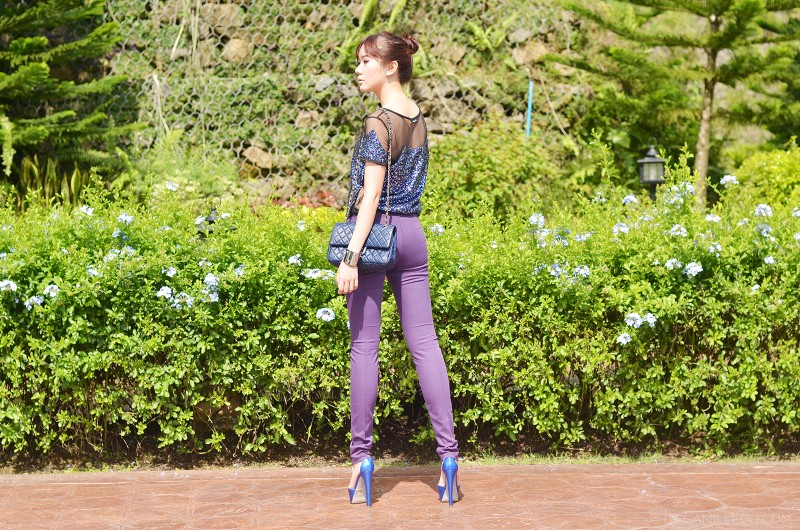 In my case, I chose to wear super tight slim pants and paired them with this subtly sexy sequin top. You know me, I love sequin pieces, especially this one! It's in such a pretty and unique color. Plus, the sheer parts are a great addition to the design. There's even some peek-a-boo action from the side.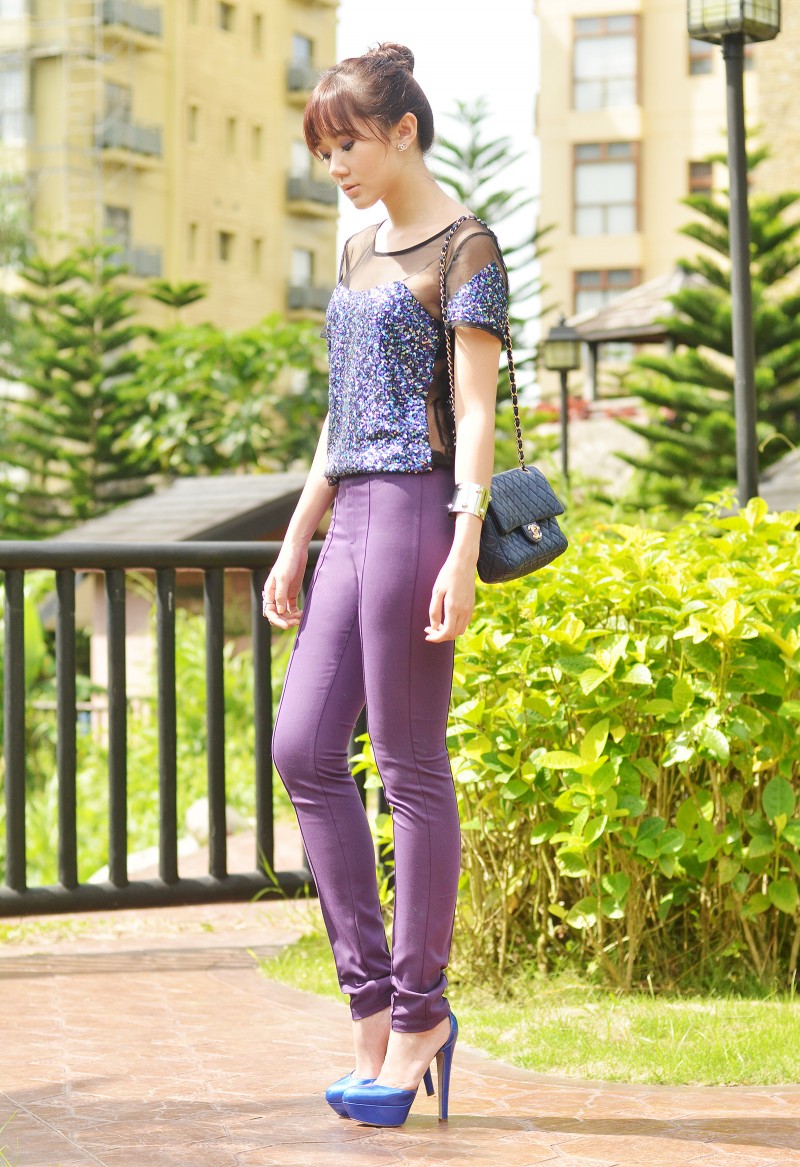 [button link="http://lookbook.nu/look/5144468-Romwe-Top-V-Is-For-Violet-V-Is-" size="small" bg_color="#e5b3b9″ window="yes"]Hype this look at Lookbook.nu here[/button]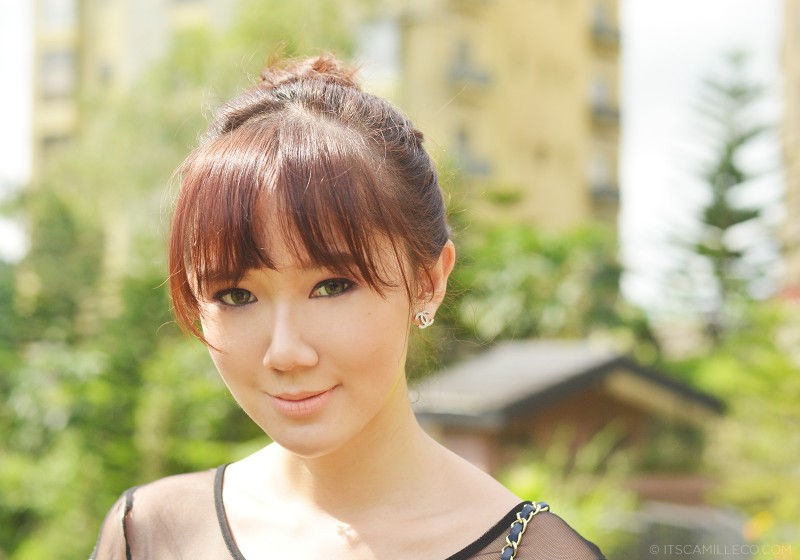 Chanel earring
SM Accessories ear cuff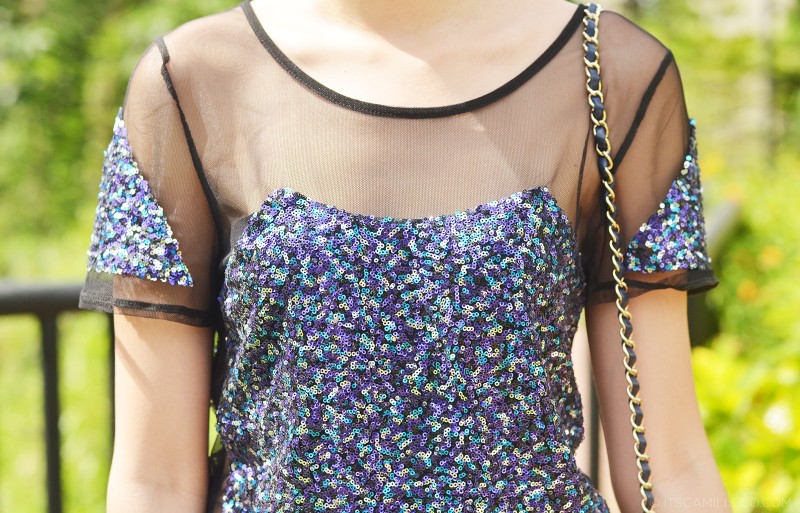 Romwe top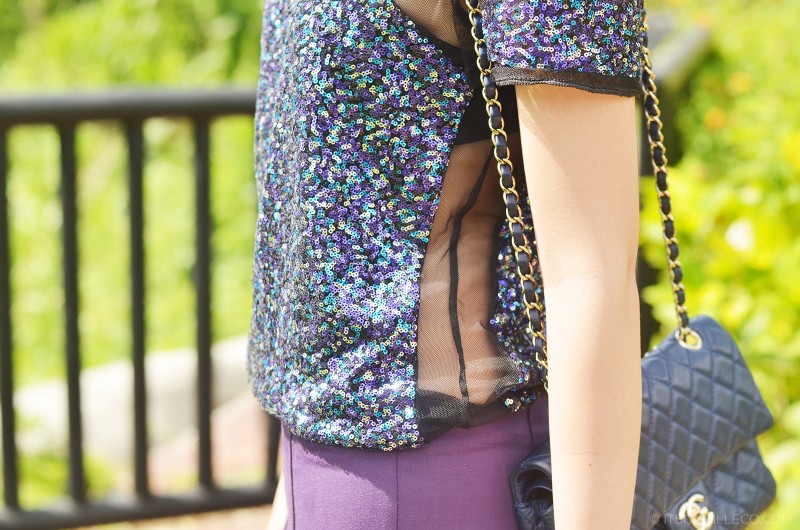 Chanel bag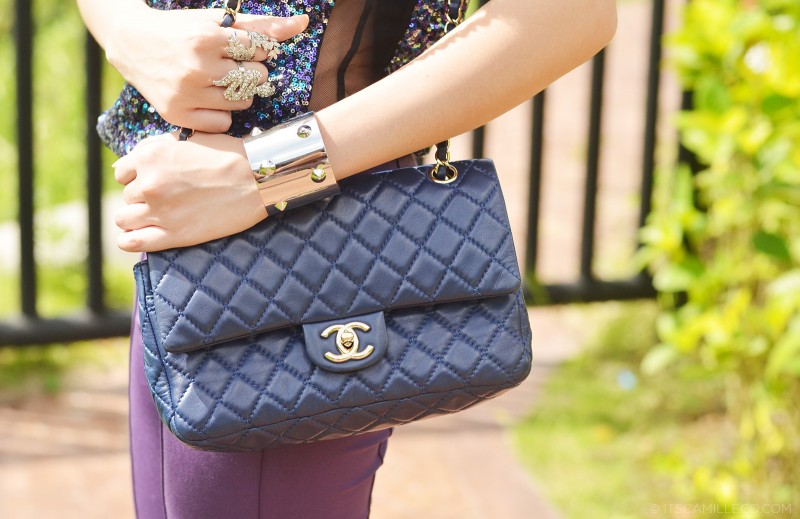 Forever 21 cuff | Blanco pants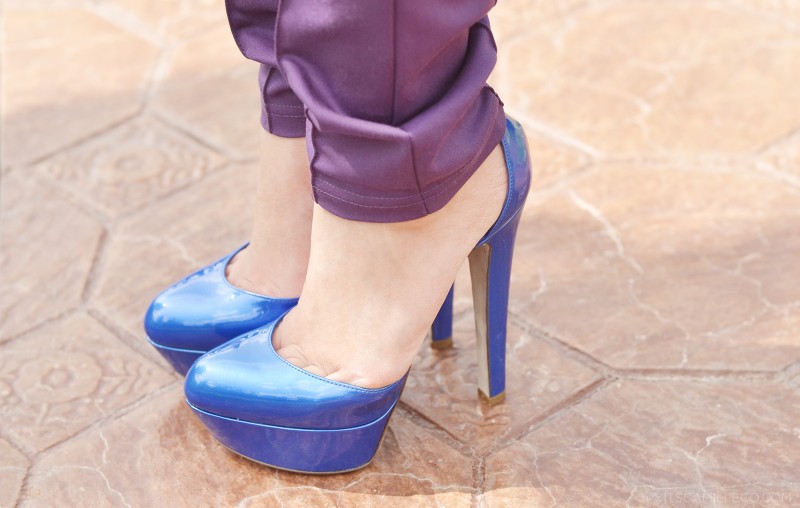 Sergio Rossi heels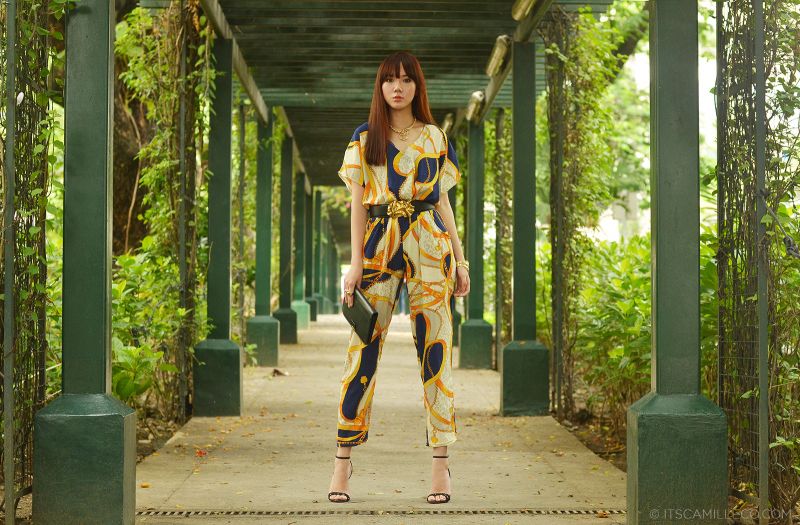 Now that you've seen my outfit, are you curious to see what happened at the Vios Vibe party? Here goes diligent blogger, Camille, at your service!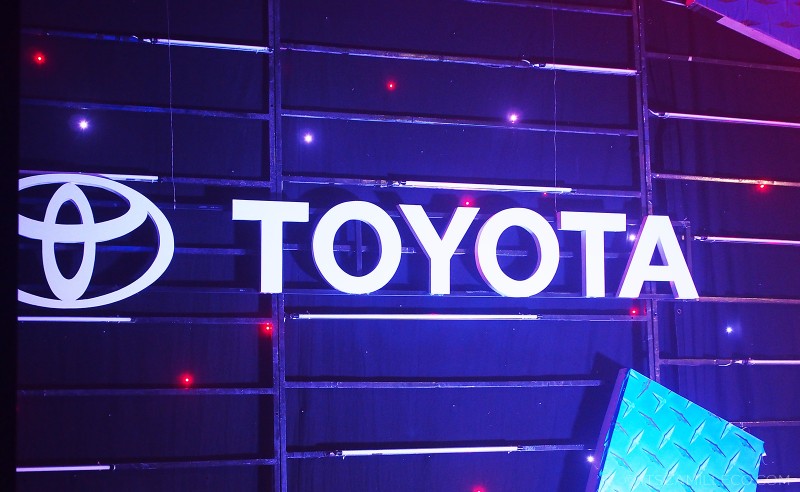 I blend in quite well with the lighting, don't I?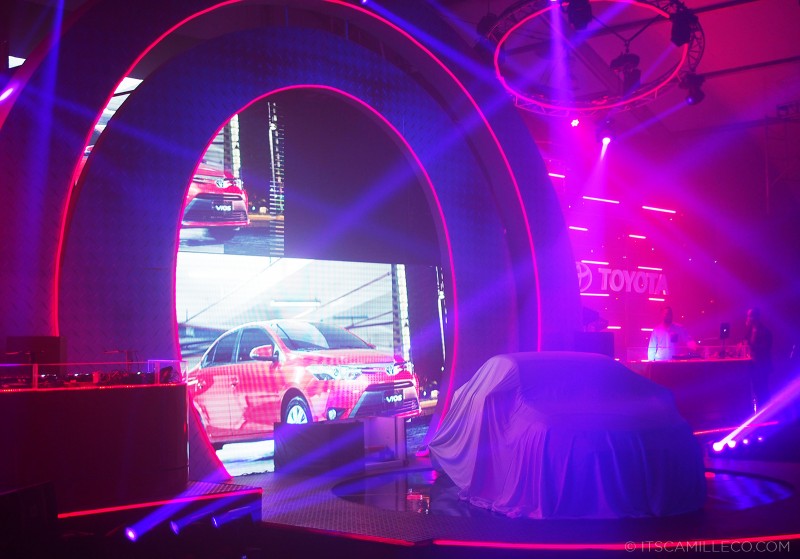 The All new Toyota Vios is still under wraps. Ooooh, suspense!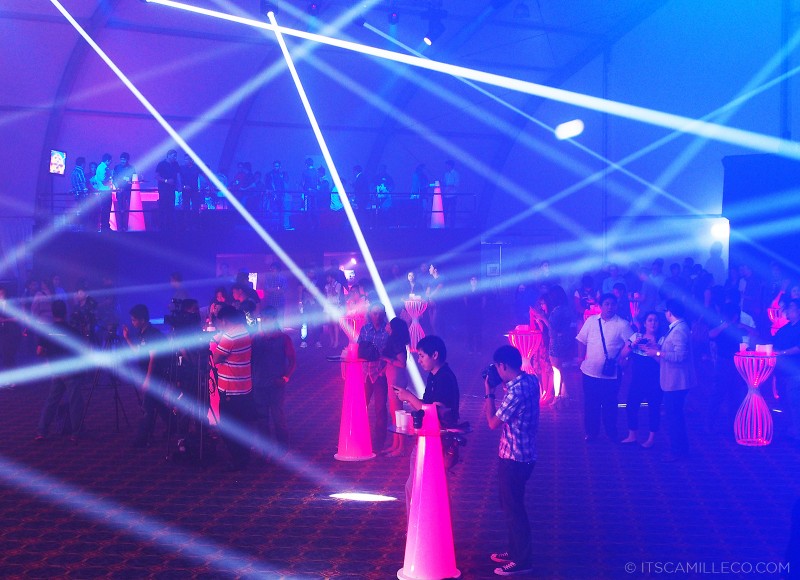 People are starting to pour in.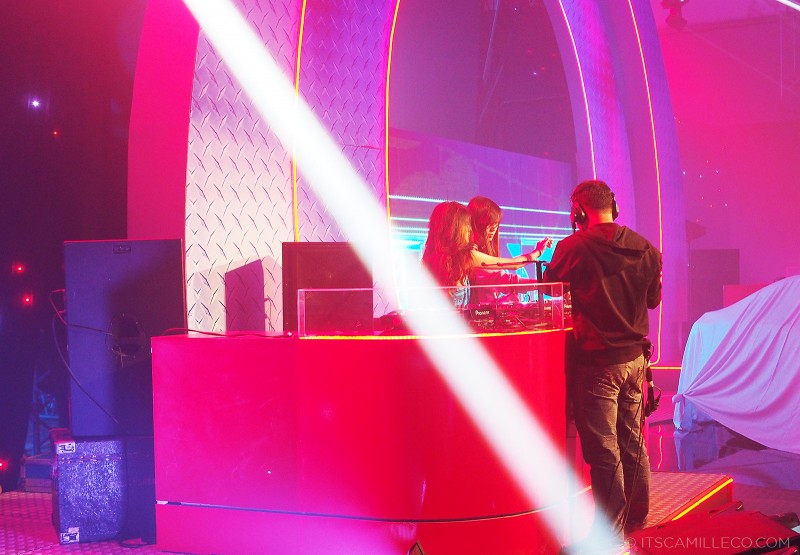 First up to supply the beats were DJ duo, Deuce Manila.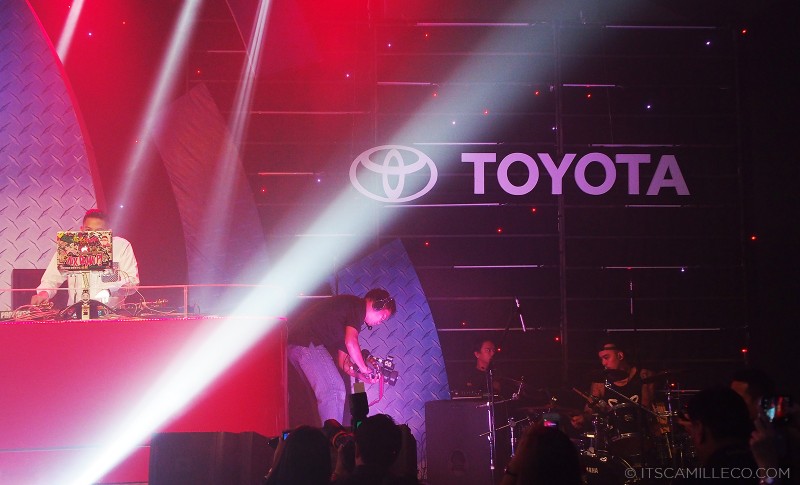 Motherbass were also present.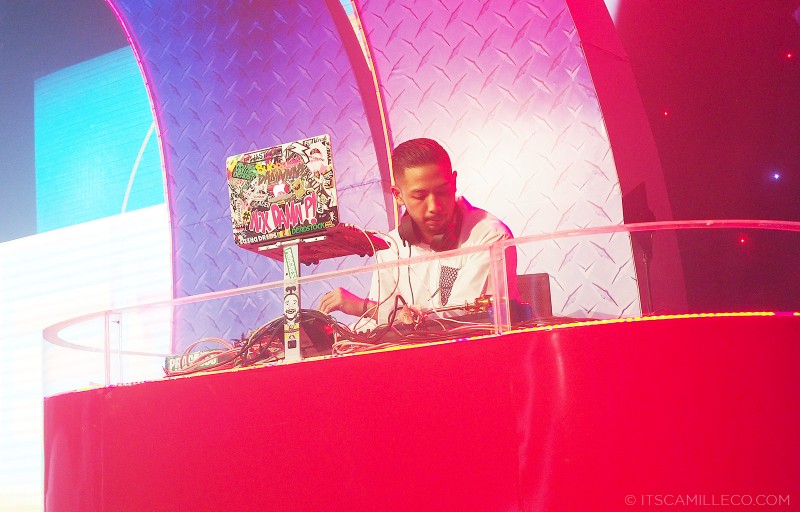 They're comprised of a DJ and a drummer which made their sound so cool! I really loved their set!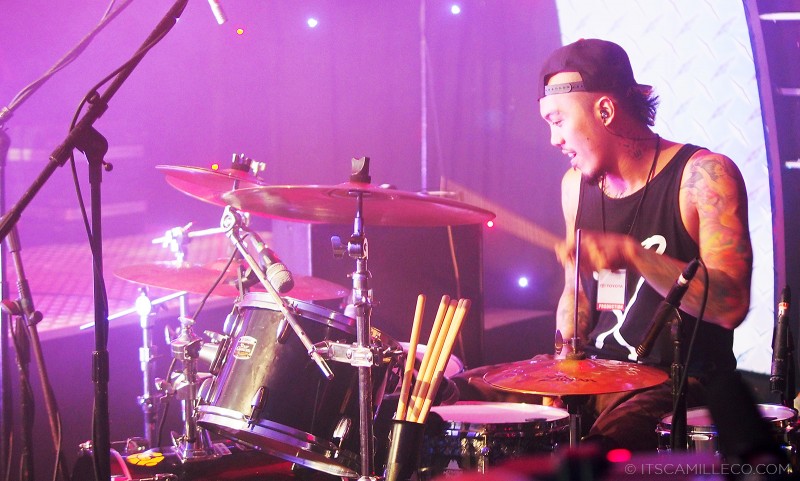 Just as the All New Toyoto Vios was revealed, the ever so sexy DJ Amely also performed.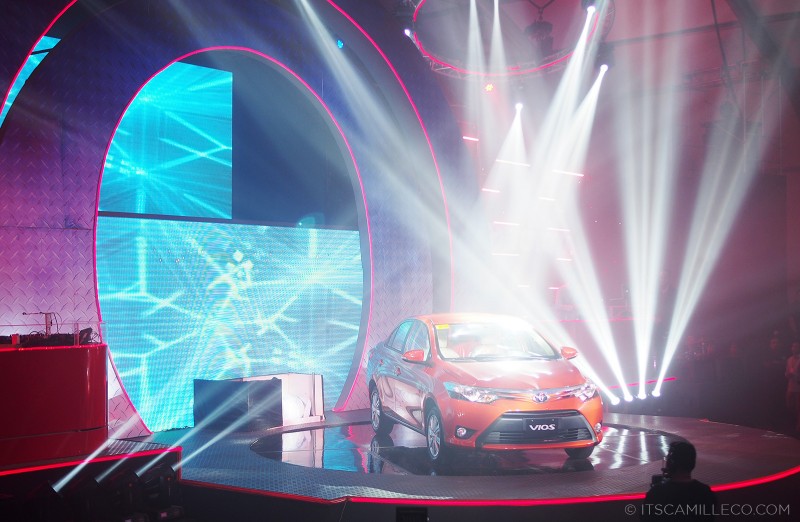 Finally, the revelation! So what do you think of the All New Toyota Vios? (To the few straight men reading my blog, savour this moment because this is the manliest blog post you'll ever read on my blog!) Based on Toyota's thrust of promoting "Waku Doki" or fun to drive vehicles, the new Toyota Vios doesn't look like it'll disappoint. I'm no car-lover but I do drive. And with Vios' redesigned sporty exterior, I can definitely see myself driving this. I believe one doesn't have to be a car-lover to appreciate its beauty. With new streamlined headlamps and an aggressive grille, this vehicle's front fascia is a head turner! Its tail lights look a bit sharper and futuristic even!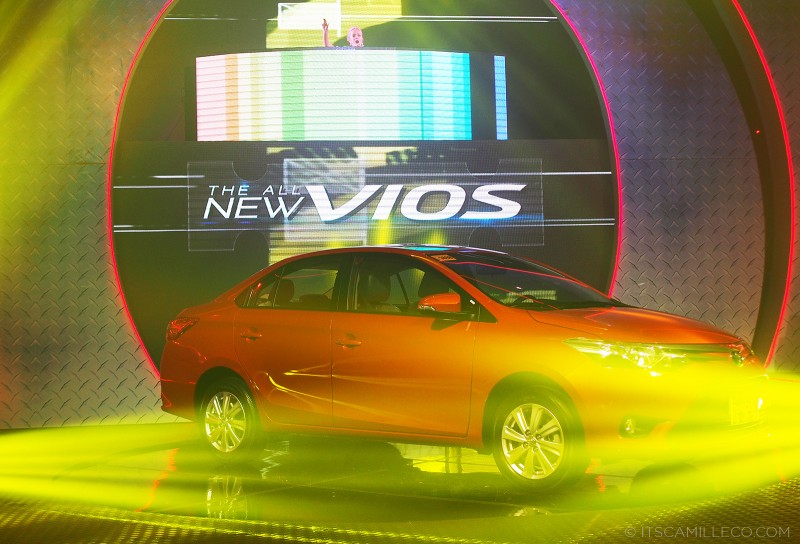 Do you know what the word "Vios" means? It means to move forward. And move forward, it did! Just when you thought, it can't get any better, the new Vios boasts various innovative features aside from its upgraded exterior. It still comes with the same reliable VVT-i engine, 4-cylinder in-line DOHC 16-valve engine with electric fuel injection (EFI) and offers class leading performance coupled with superb fuel economy. It's 1.5G AT has a maximum output of 107hp/6,000rpm and a maximum torque of 142Nm/4,200rpm, while the rest of the variants peak at 85hp and 122Nm. (My brother will be so proud I'm speaking car language. LOL!) Needless to say, the All New Vios has been reengineered for maximum performance to ensure excellent handling, stability and ride comfort. Translation to the girlies, it's just like the old times, except it's now bigger, better and stronger!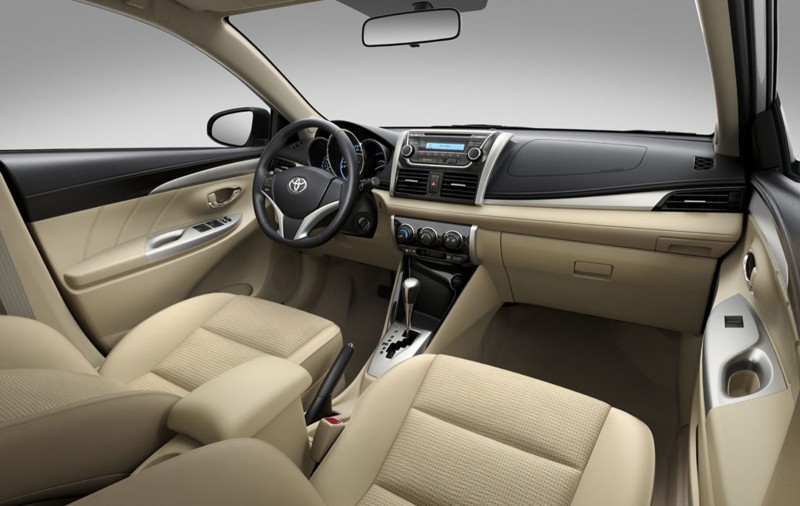 Vios' interior received quite the makeover too. Built with dynamic styling and a more luxurious finish, its interior invites you to step in and experience the fun in driving. Its improved dimensions which are bigger than that of the outgoing model (originally with a dimension of 4,300mm x 1,700mm x 1,460mm, it's now 4,410 long, 1,700mm wide and 1,475 tall) allows for more cabin space, making it more comfortable for its passengers (and shopping bags) too!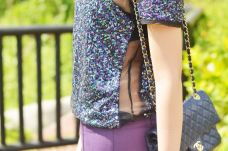 The All new Vios is available in more exciting colors as well. Customers can choose from White Pearl, Freedom White, Silver Metallic, Gray Metallic, Black, Red Mica Metallic, Dark Brown Metallic, and Orange Metallic. Prices of the different variants are as follows: 1.5G A/T at Php 847,000, 1.5G M/T at Php 812,000, 1.3E A/T at Php 762,000, 1.3E M/T at Php 727,000, 1.3J M/T at Php 630,000 and 1.3 Base at Php 592,000. Now that's value for money!
So what are you waiting for? Head to your nearest Toyota Dealer and START THE FUN today. For more information on the All new Vios, visit www.viosstartthefun.com or like Toyota Motor Philippines on Facebook.