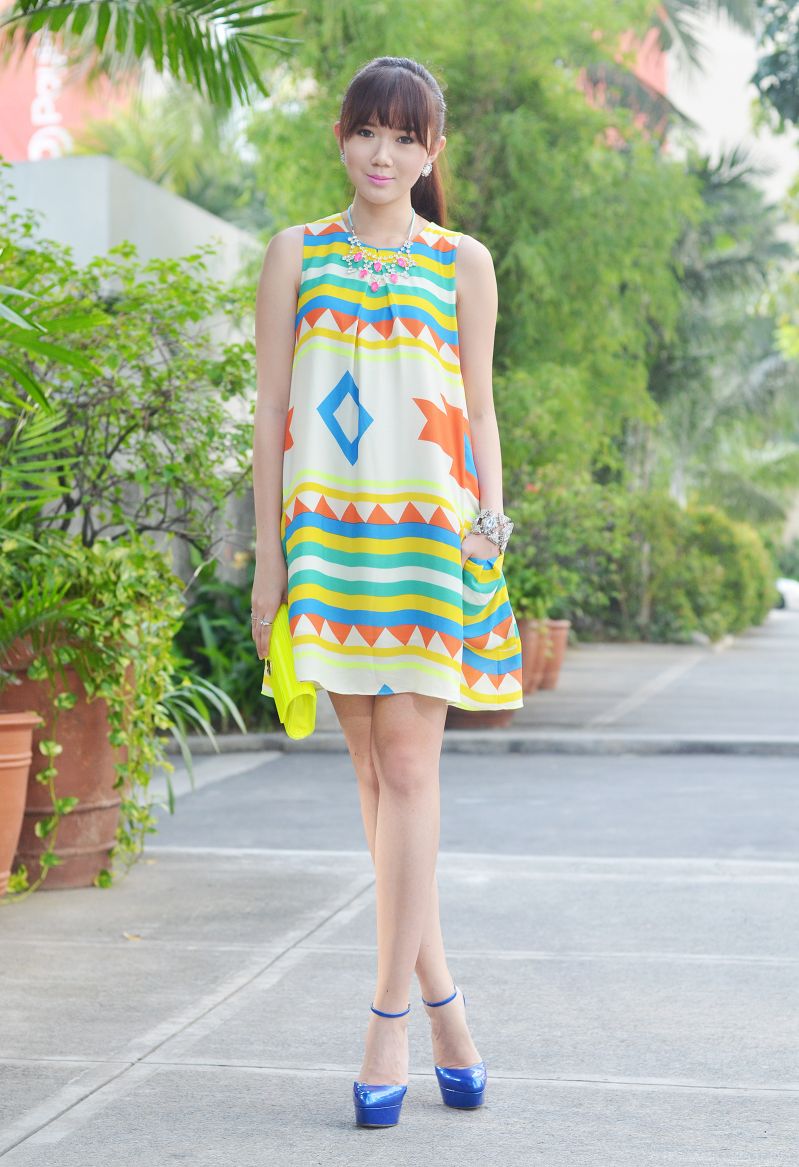 I love this dress! It sends out so much positive energy, doesn't it? It's just so happy-looking. I never thought I'd ever use an emotion to describe a dress…but just look at these colors! It's not possible to look gloomy and sad in an outfit like this!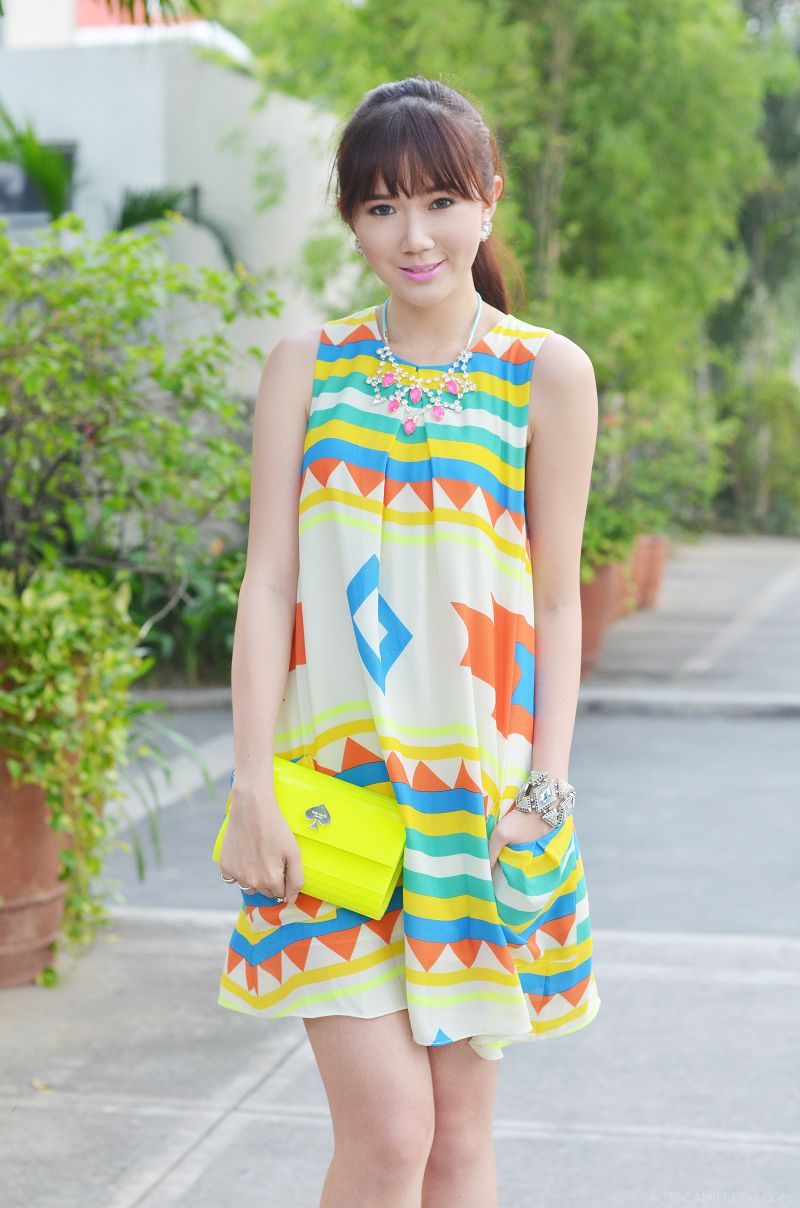 I wasn't the only one who fell head over heels in love with this dress. The moment my mom laid eyes on it, I could already see a thought bubble forming in her head. "Must. Steal. This. From. Camille." My mom loves dresses like this, all the more this one because it's in a trapeze silhouette. Who can blamed her though? It's such a forgiving silhouette. All our fats get concealed! No more bulges! Hooray, hooray!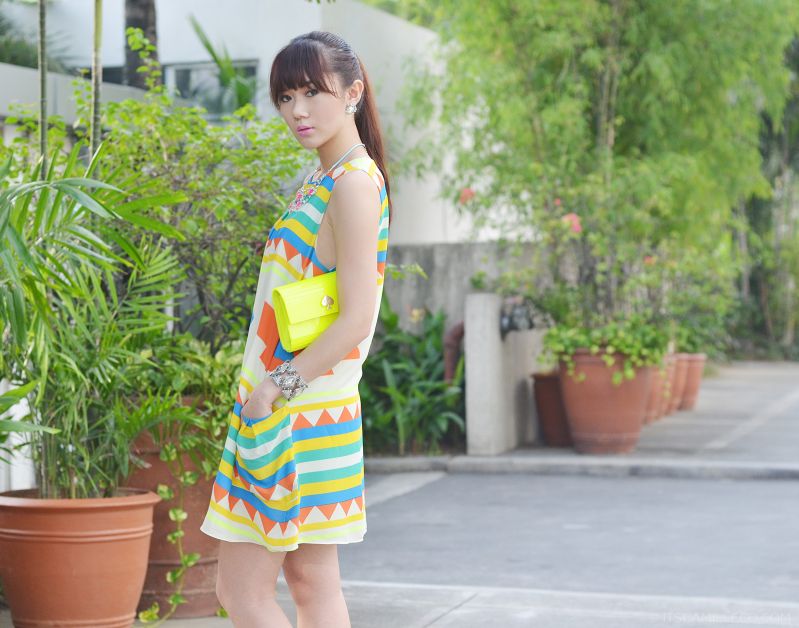 More bonus points for this dress because it has pockets too! Who loves pockets? Say "I"!!!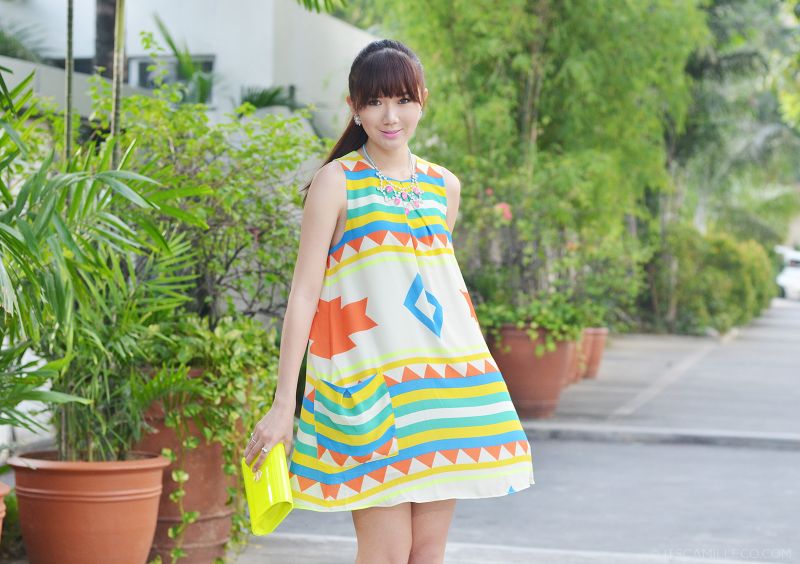 [button link="http://lookbook.nu/look/5202088-Purple-Ginger-Dress-Rocks-Paper-Metal-Necklace" size="small" bg_color="#e5b3b9″ window="yes"]Hype this look at Lookbook.nu here[/button]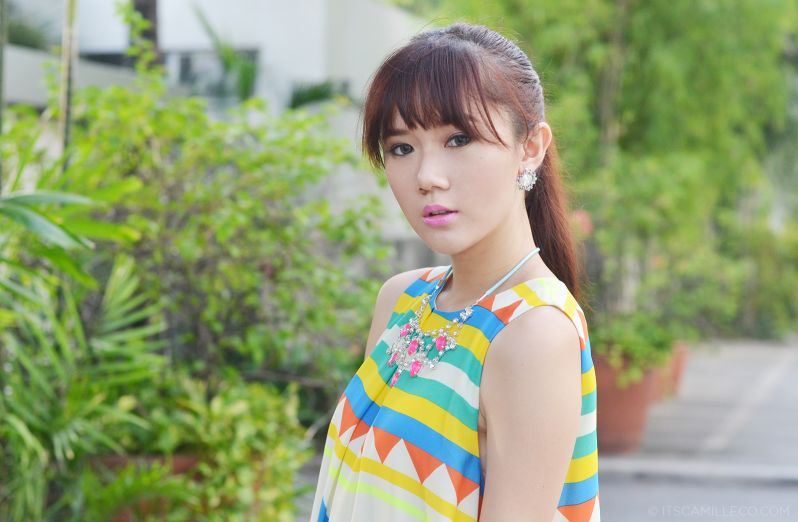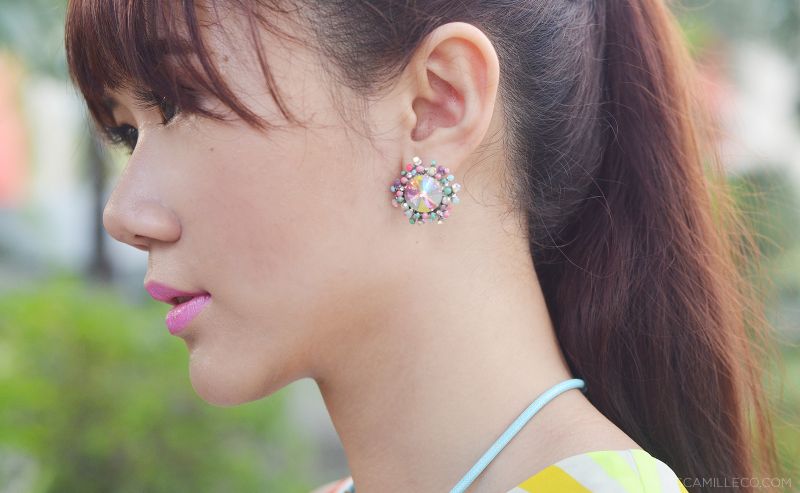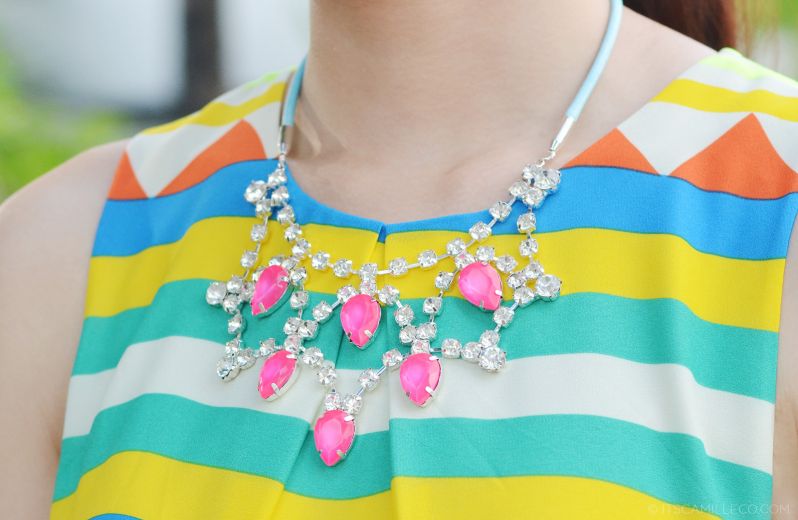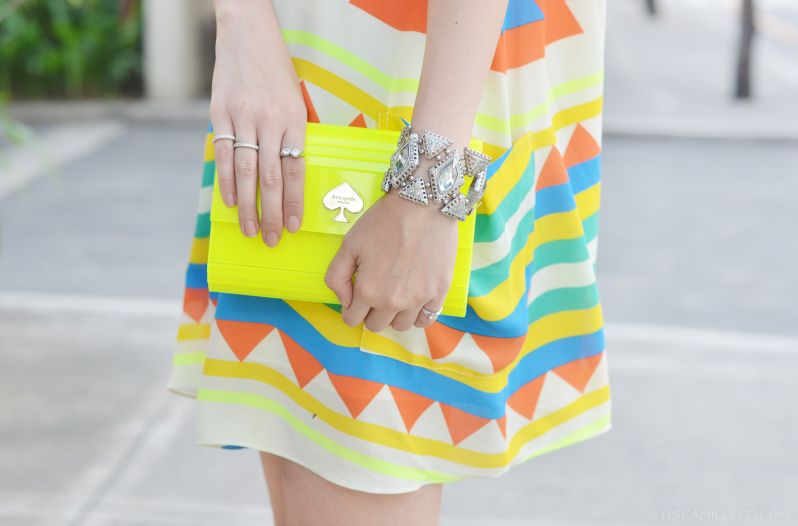 Kate Spade bag | Forever 21 bracelet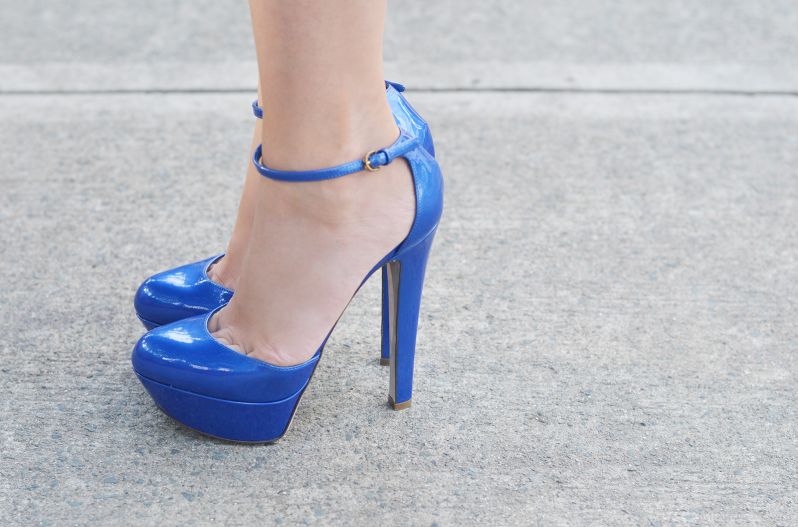 Sergio Rossi heels