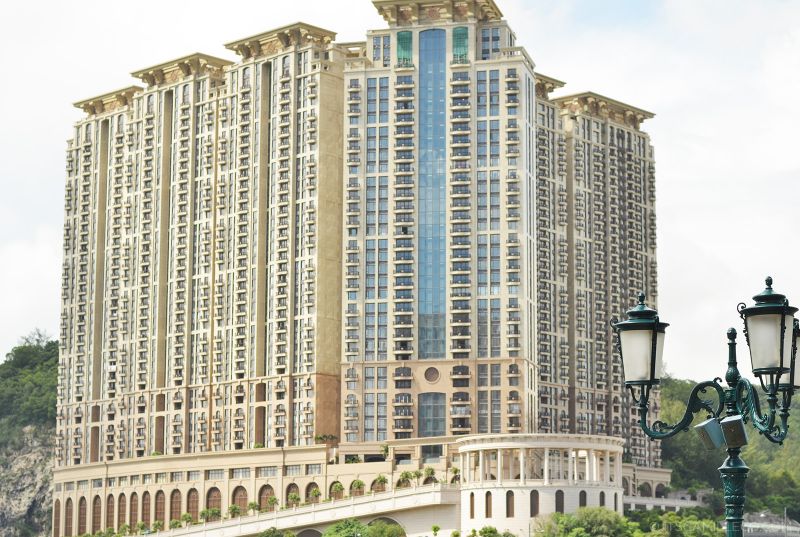 Last month, I went on a quick trip to Macau. It's my third time to go to this city and every time I visit, I still get so surprised at how much it changes.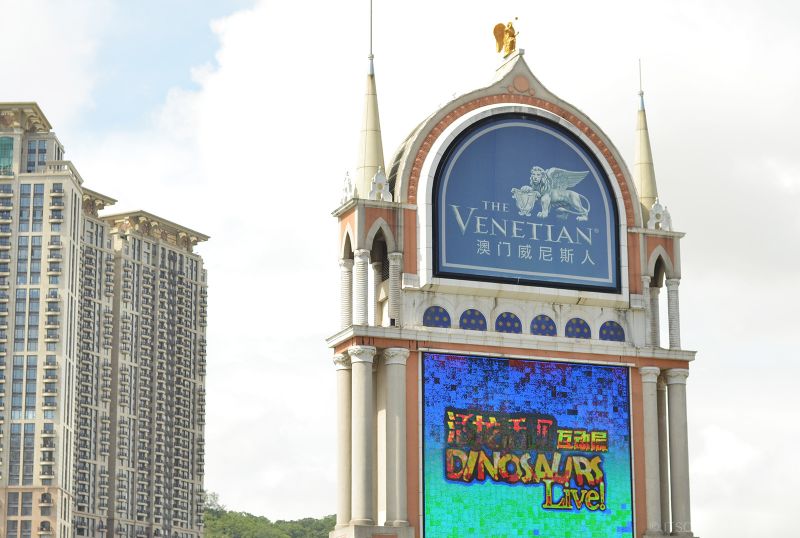 One thing that hasn't changed though is The Venetian. It still looks as grand as ever! Standing in front of it makes me look so plain and casual, although I really am in super casual clothes.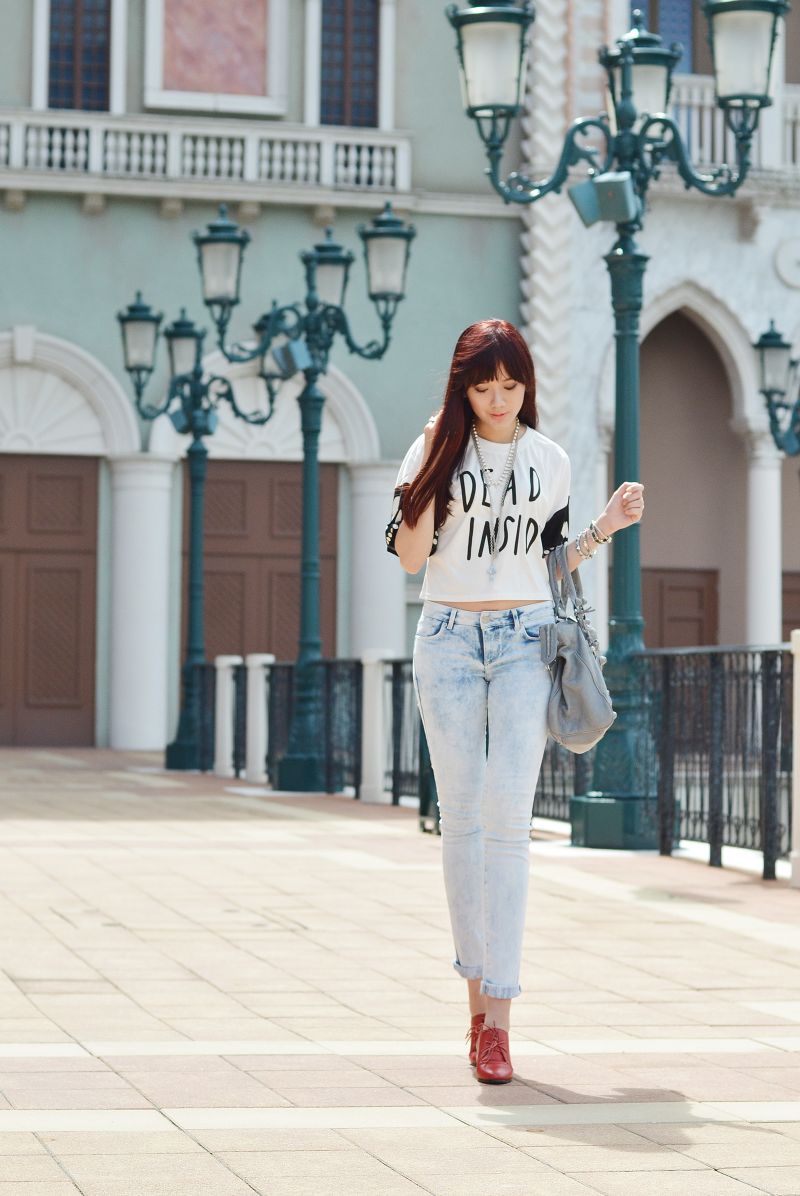 You know me, when it comes to traveling, I like to be comfortable. And when you're coming from the airport, nothing beats the good old t-shirt and jeans. I say, bring on the basics! A truly stylish girl should know how to rock the basics, right?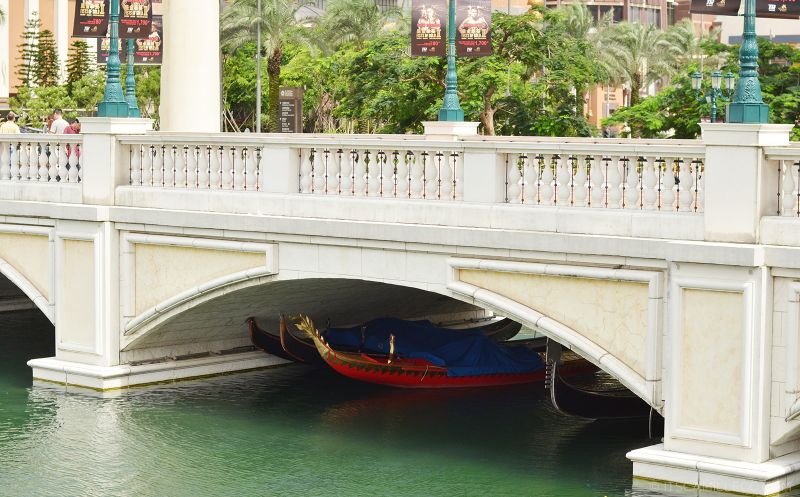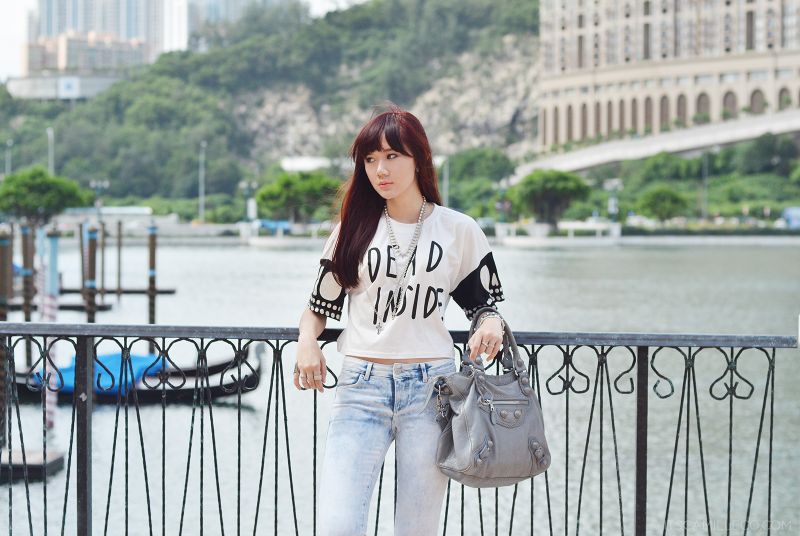 [button link="http://lookbook.nu/look/5272590-She-Inside-Dead-Cropped-Shirt-Dead-Inside" size="small" bg_color="#e5b3b9″ window="yes"]Hype this look at Lookbook.nu here[/button]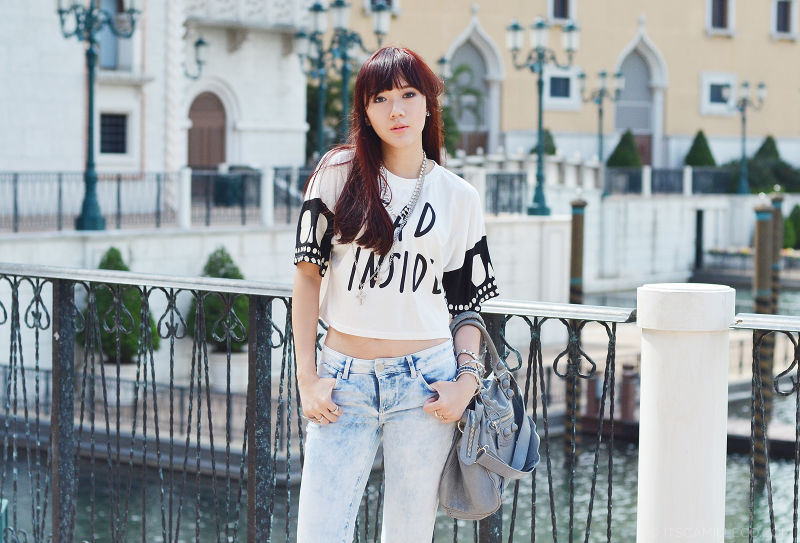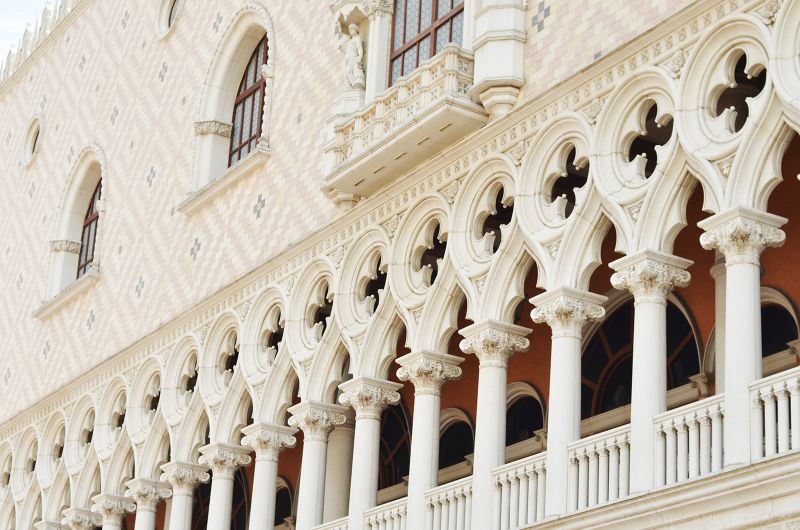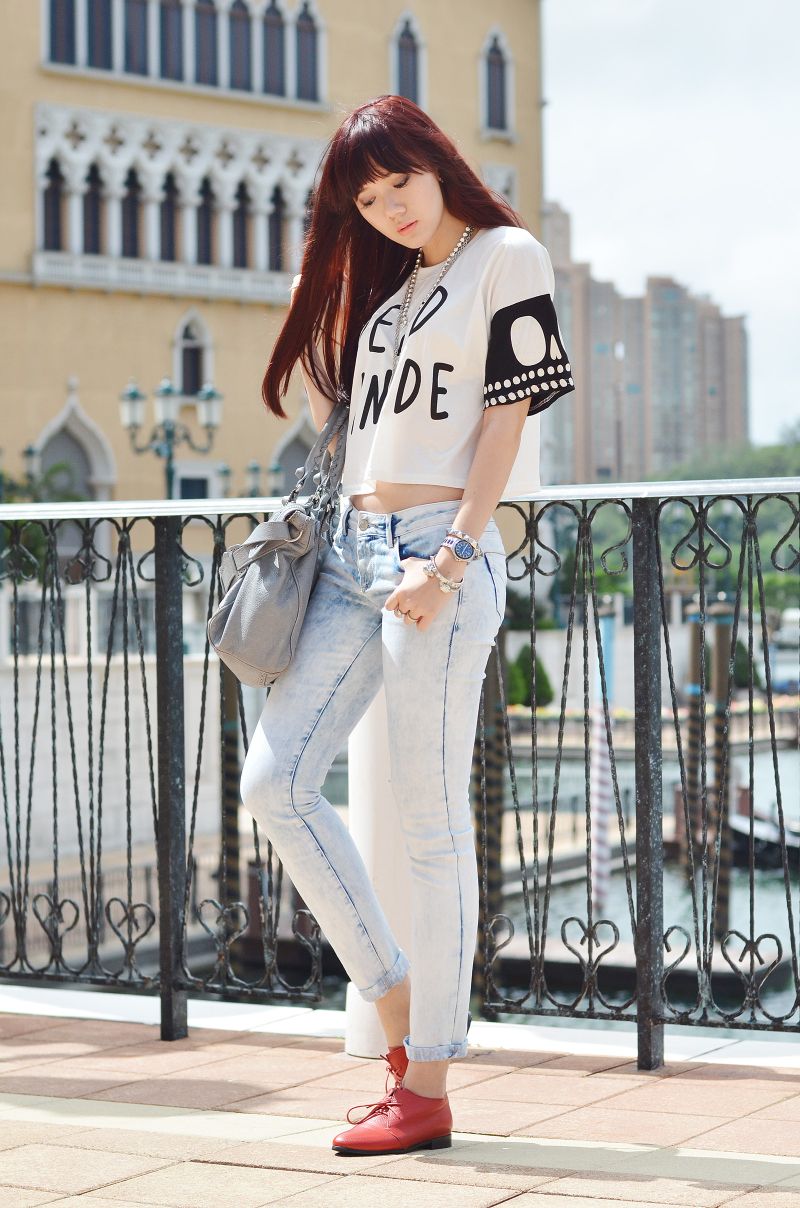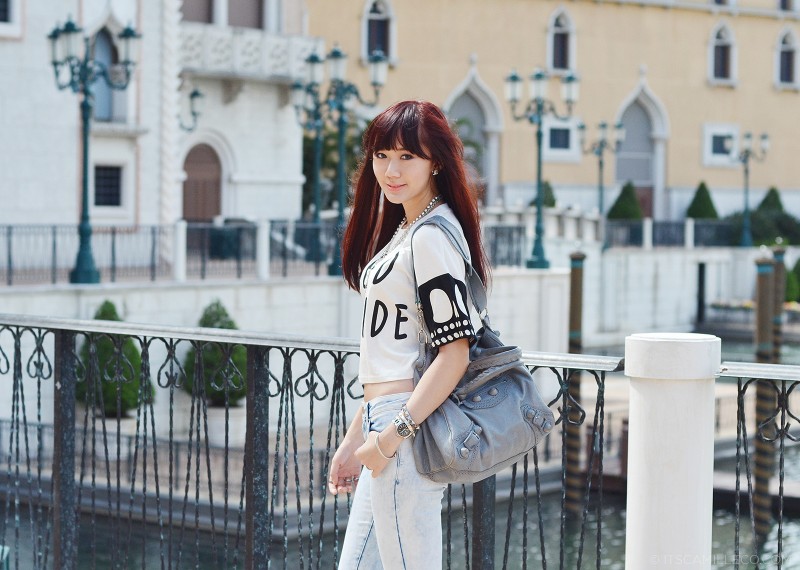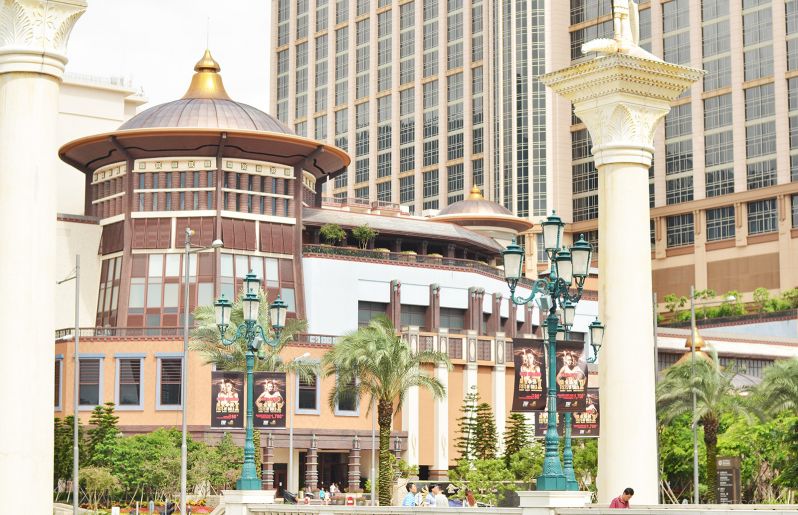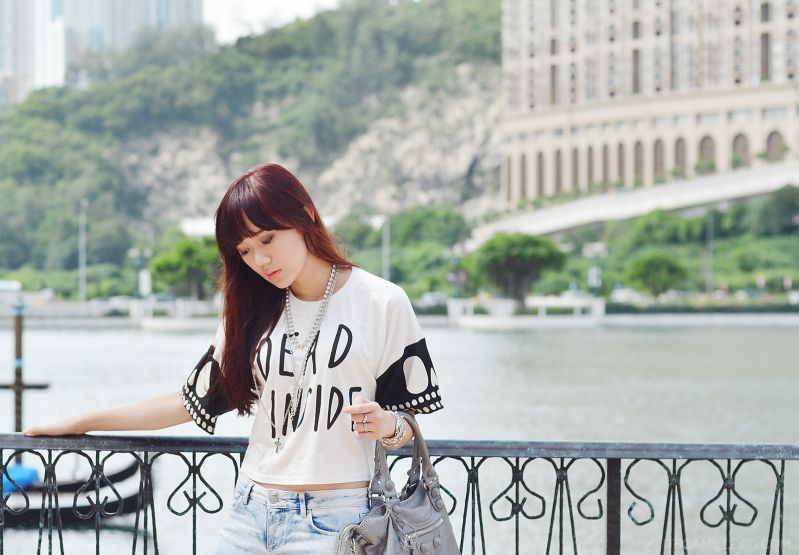 She Inside cropped top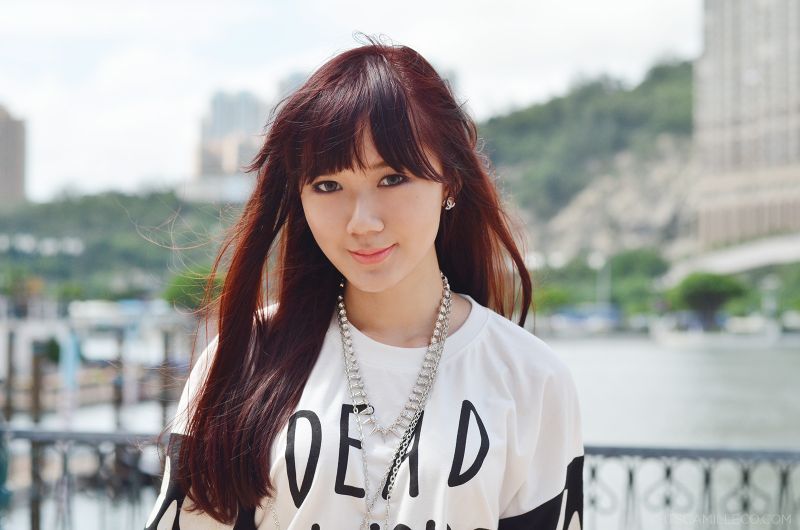 Lannel Boutique OCC Lip tar in Divine | Chanel earrings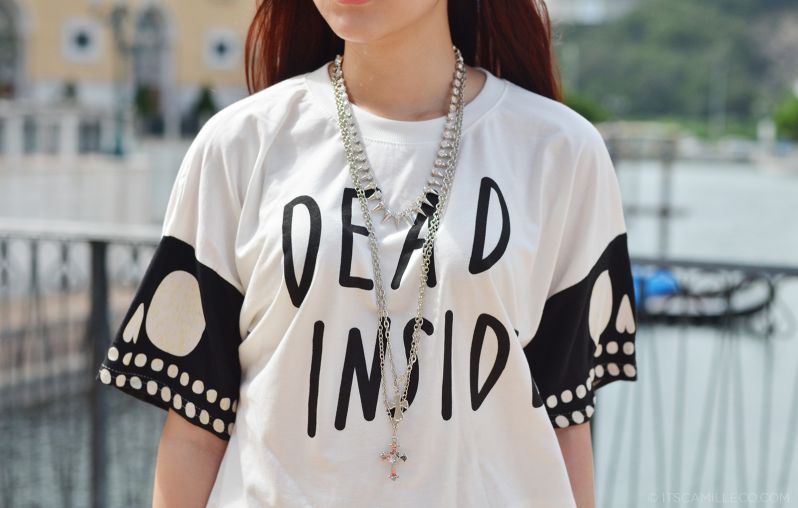 Cornwall Street spike necklace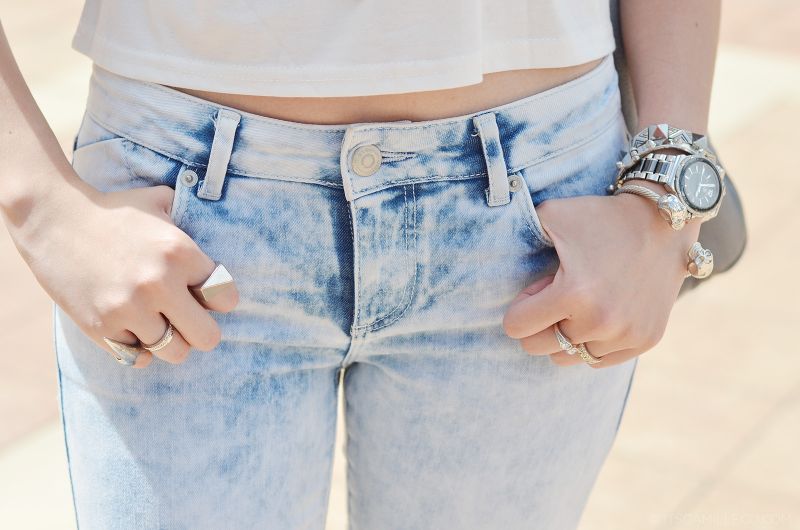 Topshop jeans | Tag Heuer watch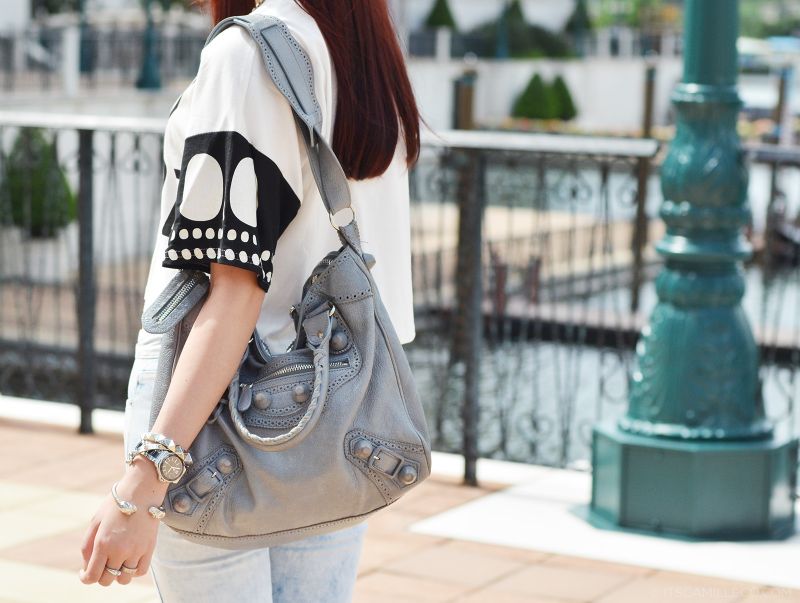 Balenciaga bag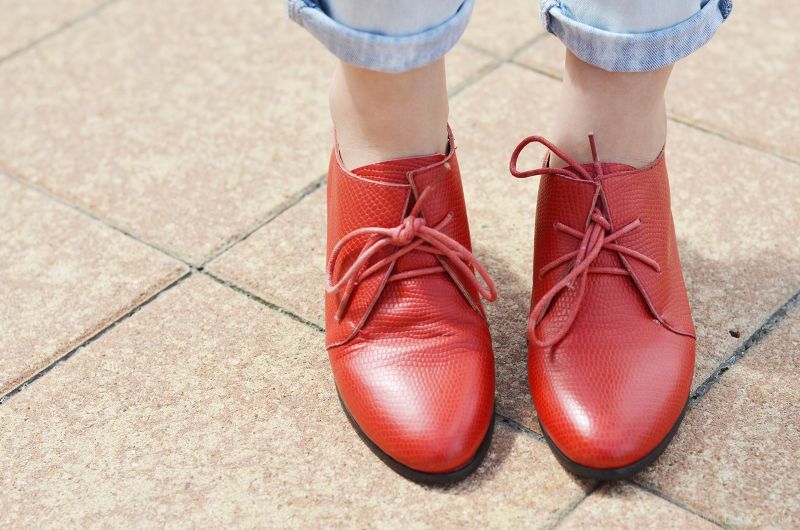 GlamRockChic oxfords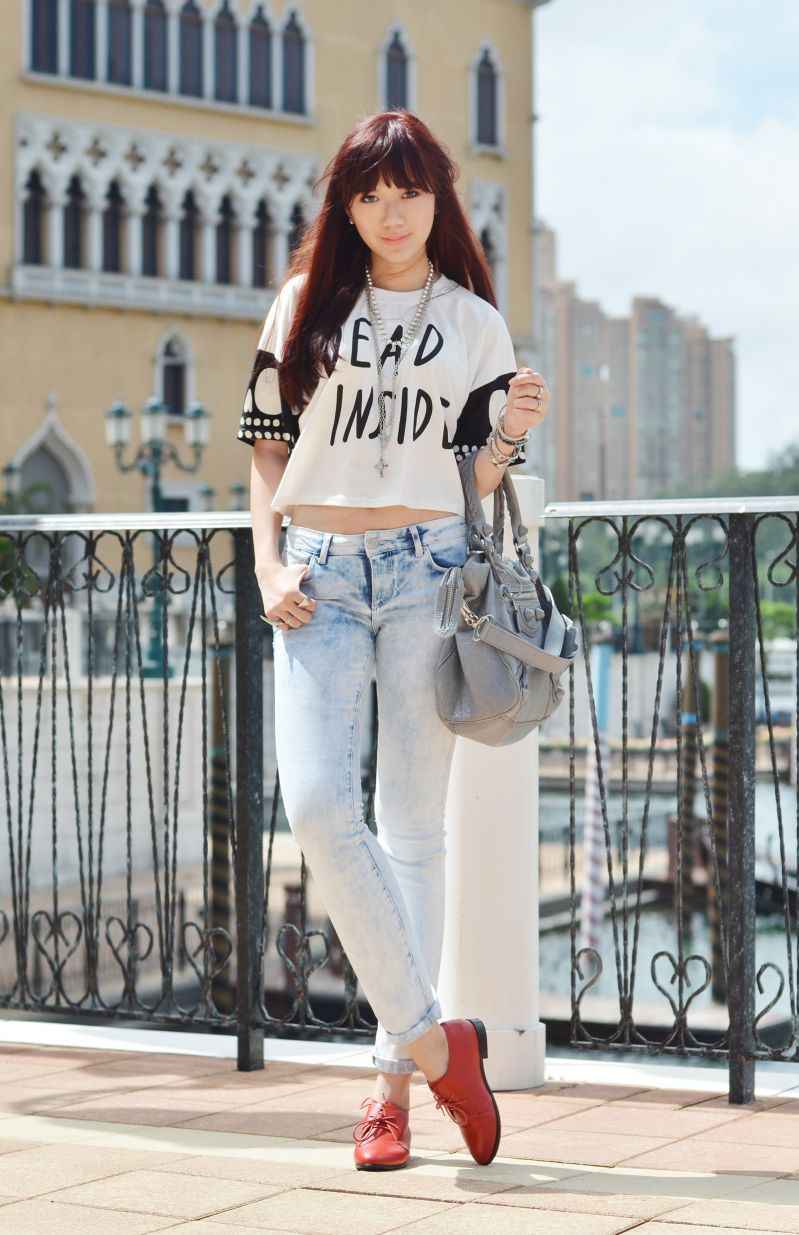 P.S. Tomorrow is THE DAY! Drop by my meet & greet at Tomato's Glorietta branch from 5-7pm and get 20% on my capsule collection and a free limited edition pendant (that was made especially for my collection) when you buy a Camille Co For Tomato item! Proceeds of the sales during my meet & greet will go to the victims of Typhoon Maring. More details about our bonding session tomorrow here. There's a styling challenge and prize too!