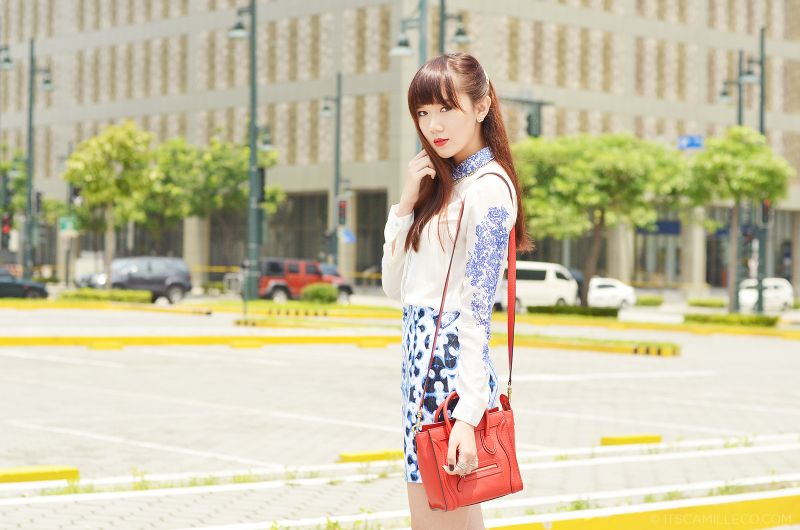 Showing off my Chinese features in this china print ensemble! What do you think? It's funny how people always mistake me as a Korean or Japanese, when in truth I'm actually Chinese. Maybe it's the reason why I love china patterns so much. They're just so feminine, dainty and regal.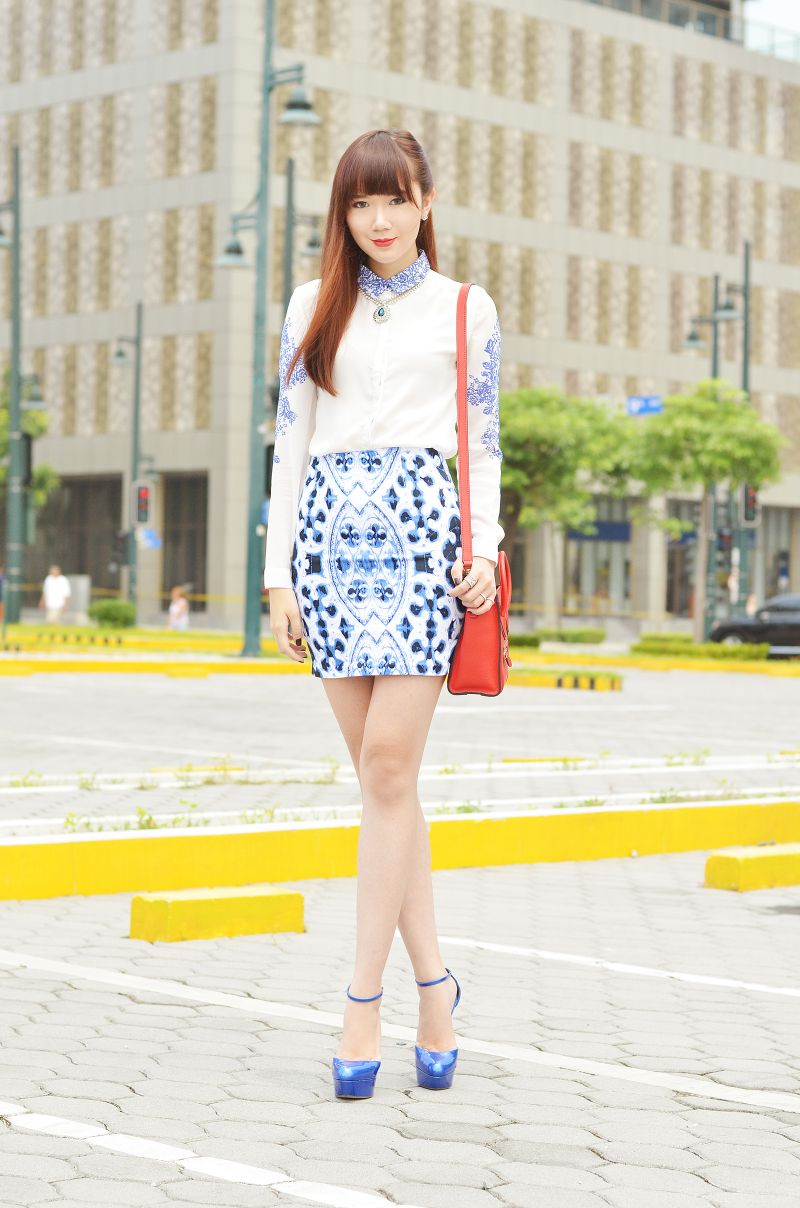 Actually, if you look closely, the print on my skirt isn't exactly a china pattern. If I remember correctly, the original description for it was gothic. I can see why. But because it's in blue and white, I can't seem to shake off the china pattern image.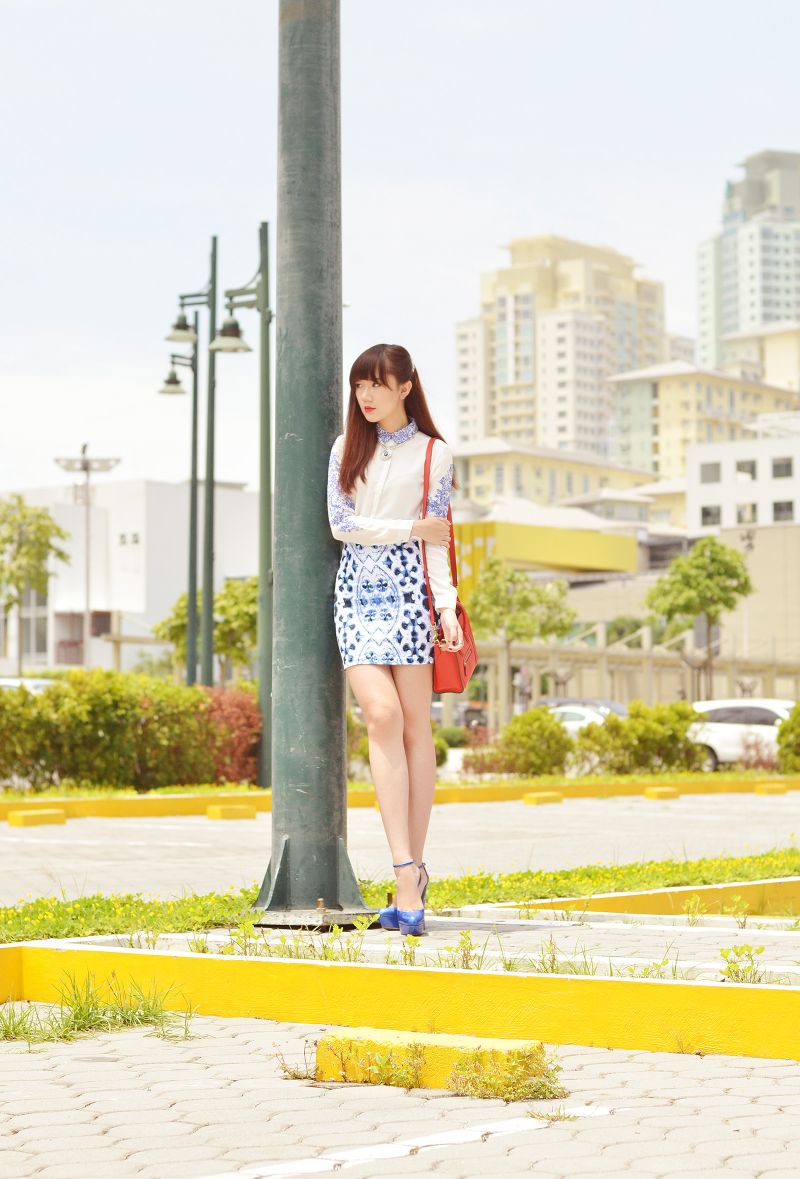 And you know what looks good with blue and white, right? RED! Remember before when I used to avoid red lipsticks like a plague? Thank God I've seen the light. *Pats self on the back* I feel like such a lady now. LOL!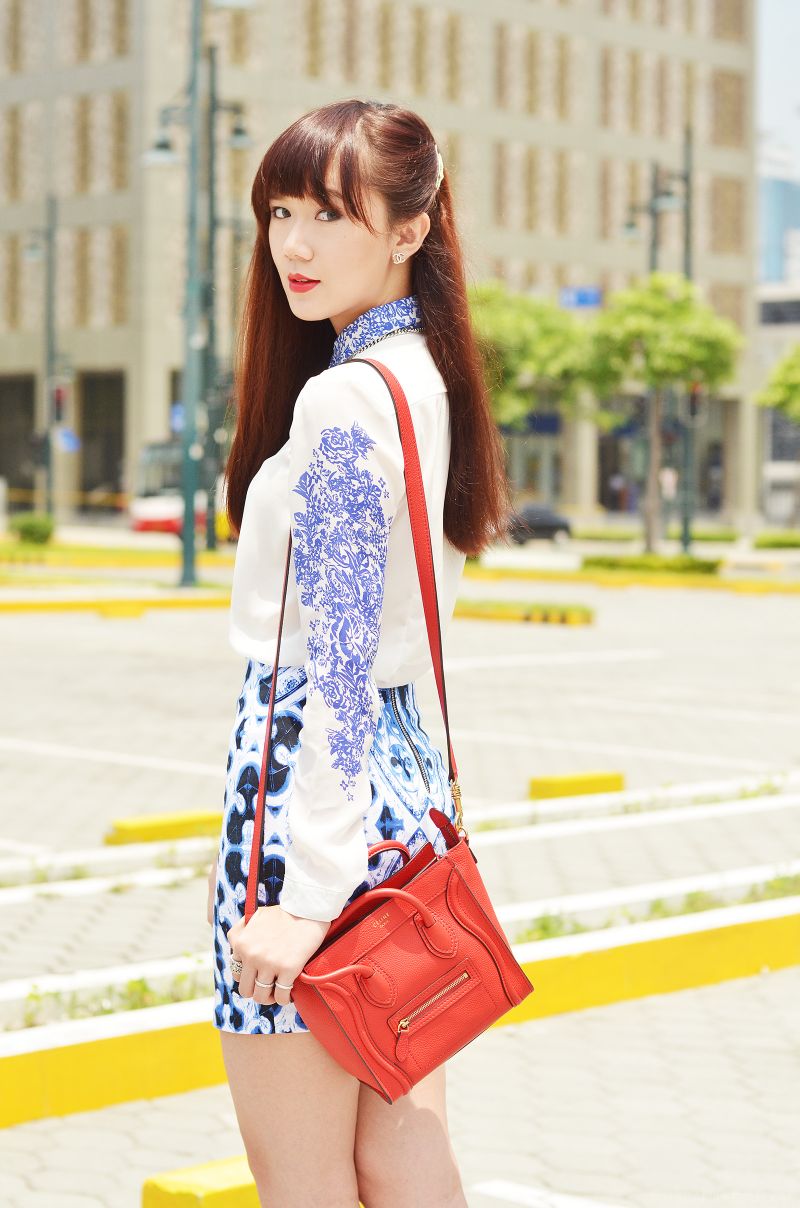 And oh how I missed doing this hairstyle! Lakas maka-girl!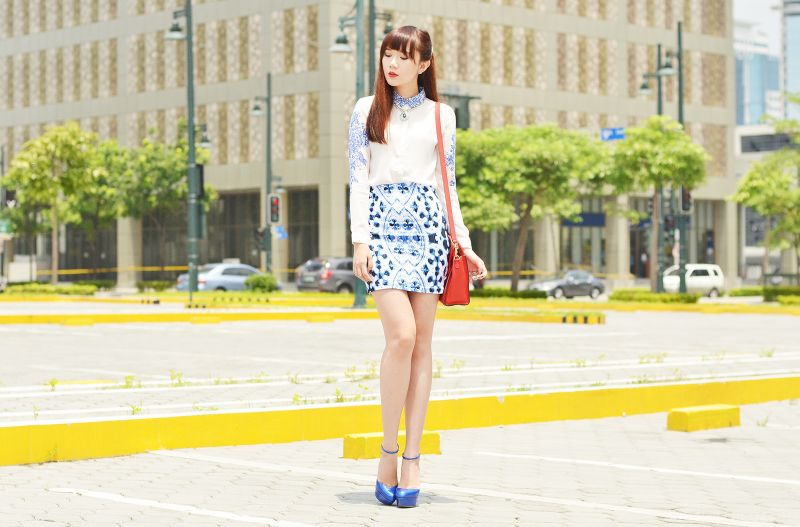 [button link="http://lookbook.nu/look/5219282-Persun-Mall-Top-Don-T-Break-The-China" size="small" bg_color="#e5b3b9″ window="yes"]Hype this look at Lookbook.nu here[/button]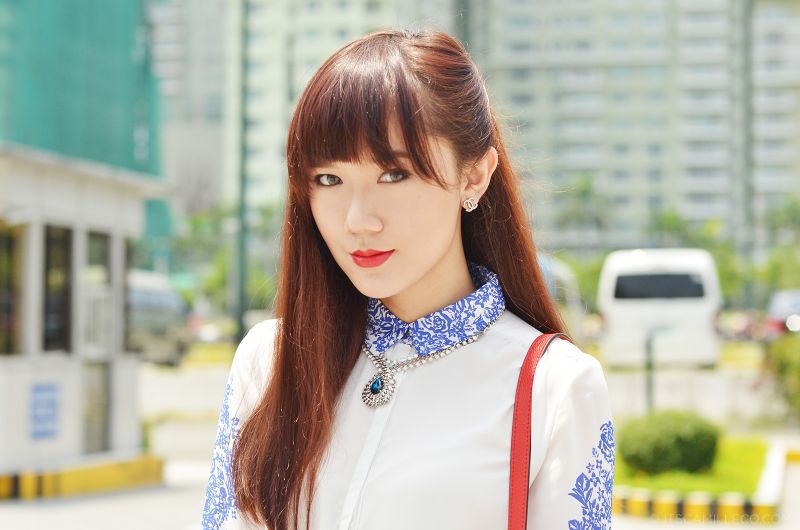 Lannel Boutique MAC Ronnie Red lipstick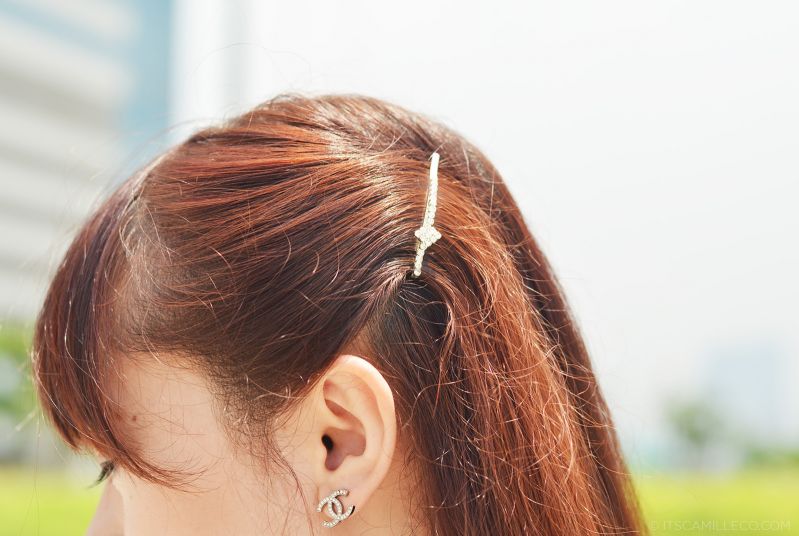 Chanel earrings | SM Accessories hairpin | Nail Spa Lounge By Ellabell lash extensions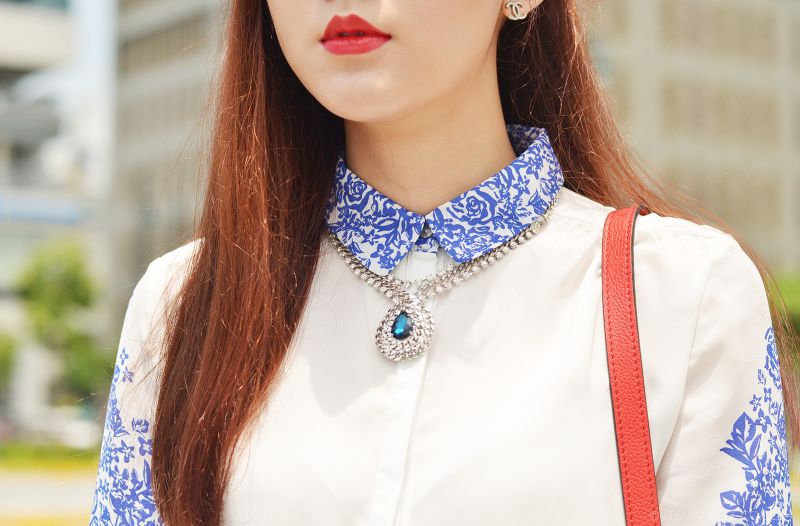 Cornwall Street necklace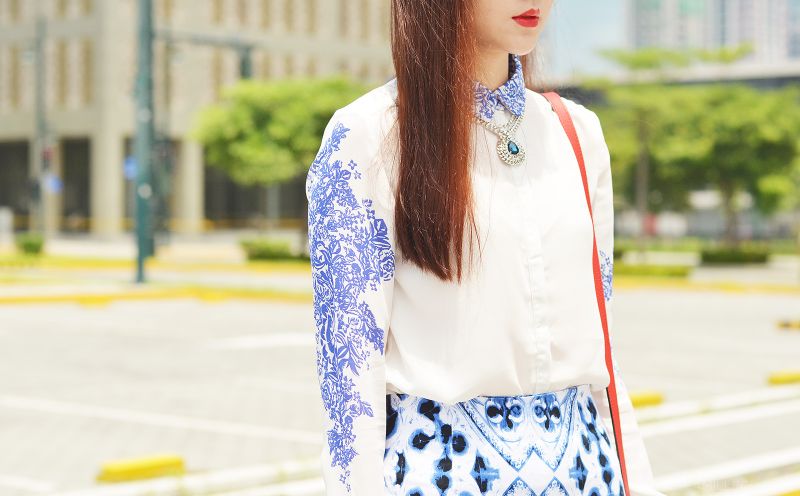 Persun Mall top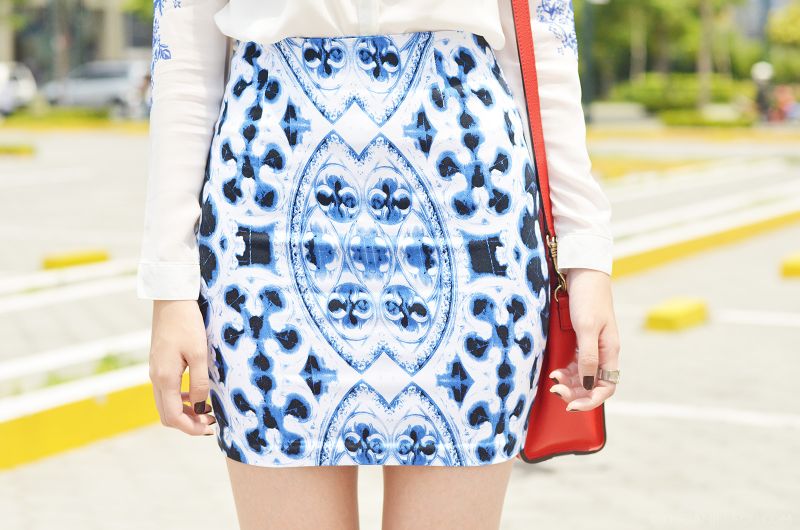 Modekungen skirt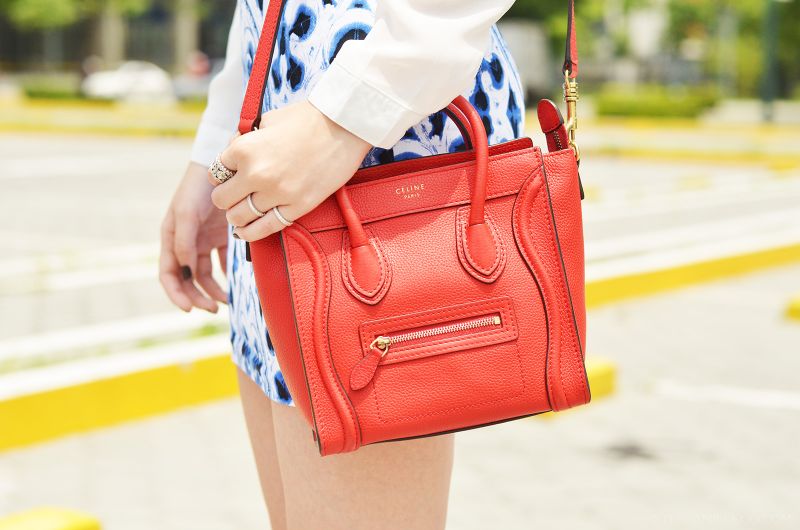 Celine bag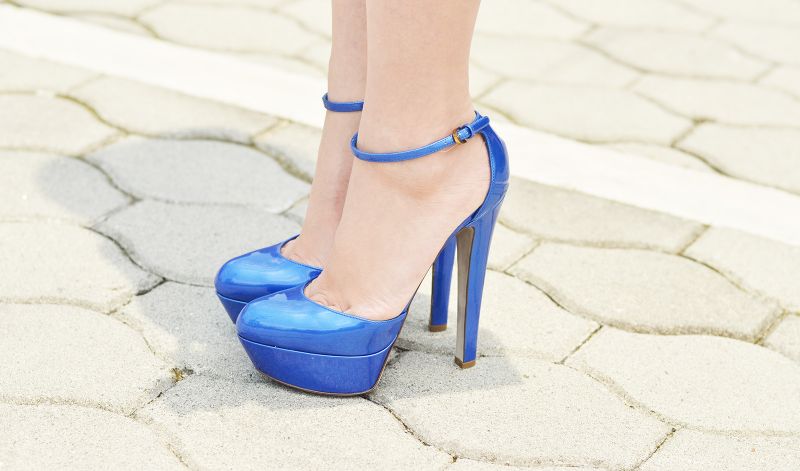 Sergio Rossi heels