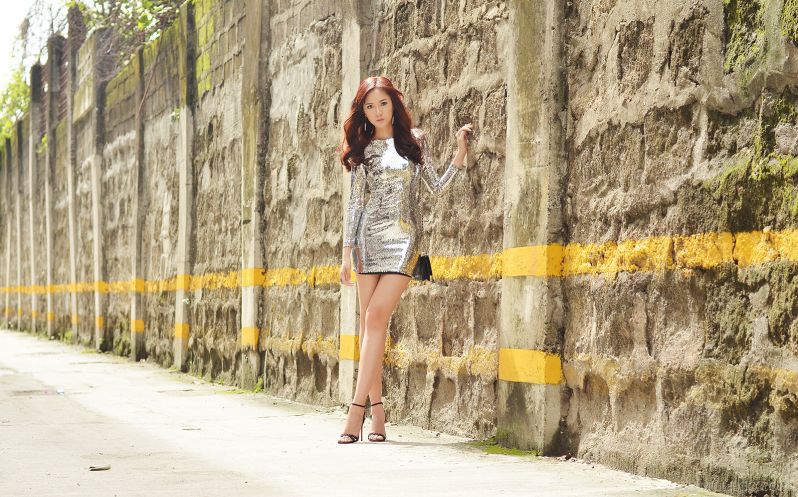 I'm a giant disco ball once again! Everyone knows I love my sequin dresses, but this one is the loudest of them all–in a good way of course. If you want to be REALLY SEEN at a party, this should be your dress.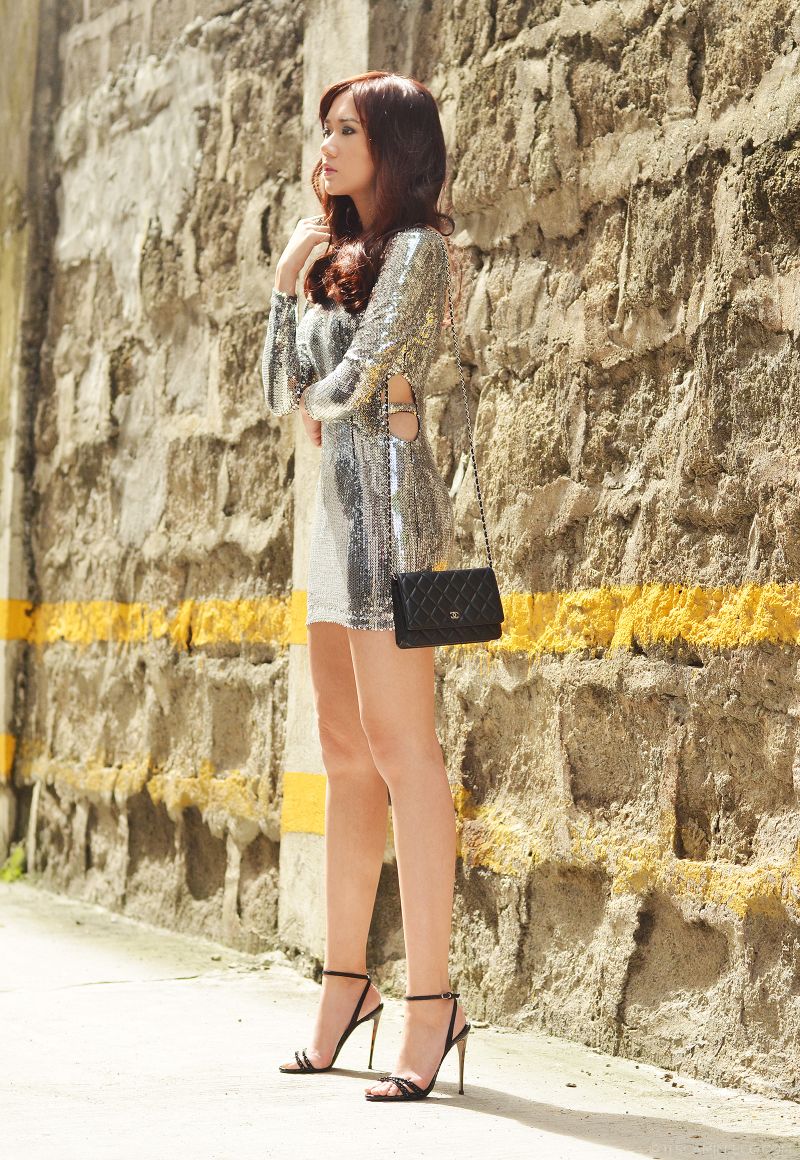 Now don't go thinking I'm wearing this beautiful dress out in broad daylight just for kicks. Needless to say, this is not something you should wear while the sun is out, else you risk blinding people. I actually wore this to a shoot, hence my pretty hair and makeup. I really wish someone would send me a professional hair and makeup team wrapped in a box for Christimas. LOL! Then I can look like this everyday! Hoooooray!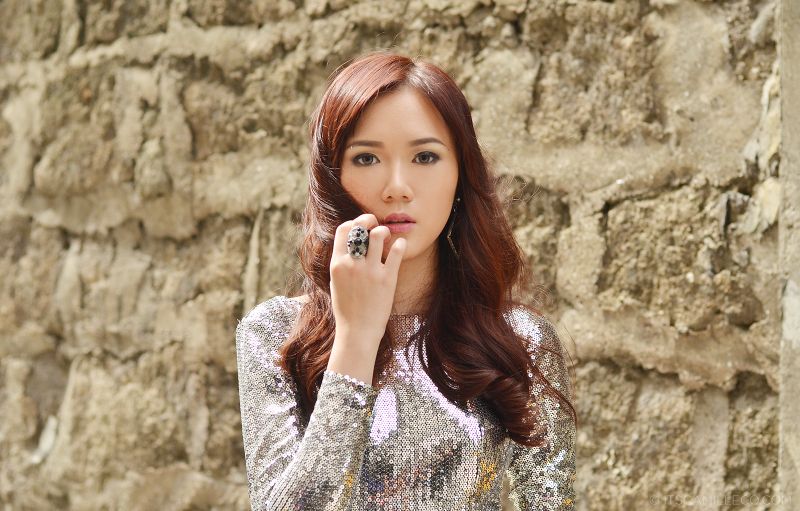 To Team Bangs, Team No Bangs won this round again. The glam squad we had for the shoot took out my bangs and parted them in the middle. But since my bangs are stubborn, they're parted on the side here. (Check out the BTS photos from my shoot on my Instagram to get a glimpse of my middle parted vavaboom hair!)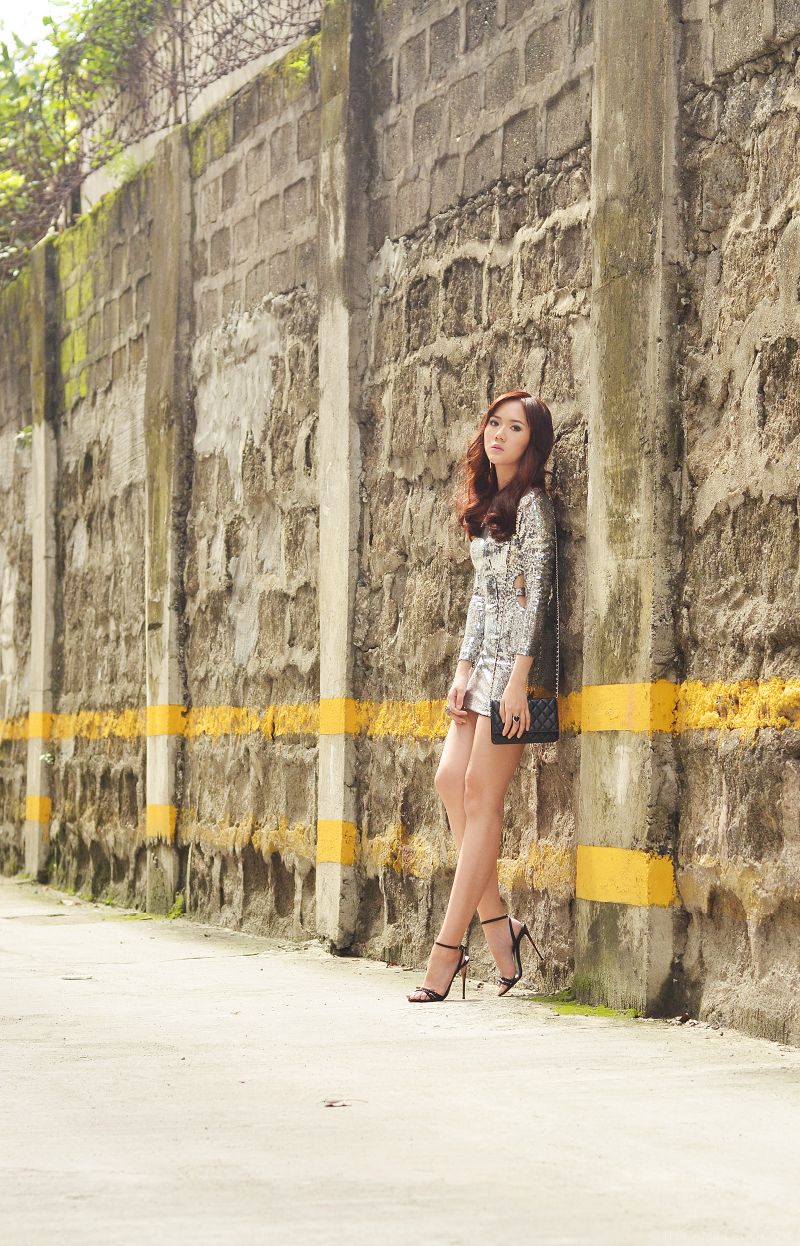 Anyway, enough about my hair and back to my scene-stealing dress. This dress is actually locally designed and made by Van Vogue Manila. If you check out their Facebook page, you'll notice most of their designs are quite unique and limited. Yes, you read that right–LIMITED. So if you want to get this dress, you better hurry!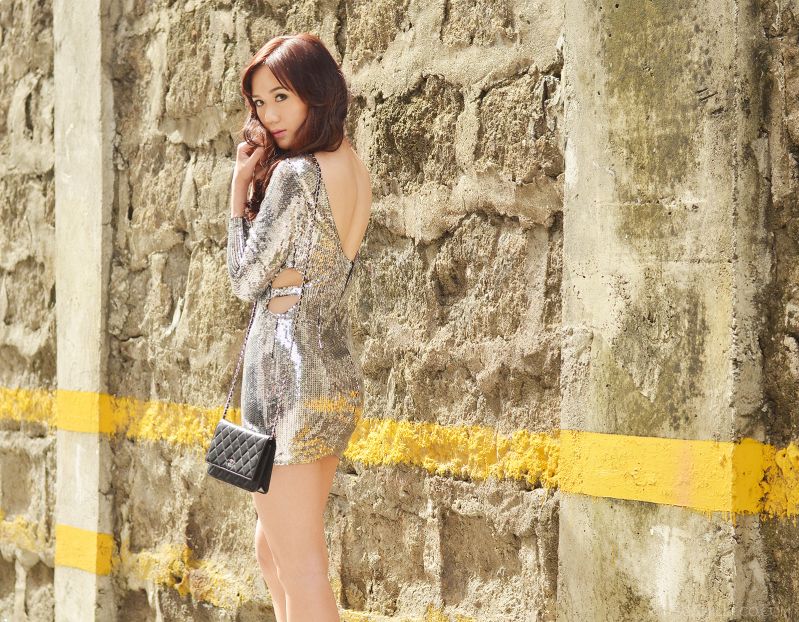 The low-back dress with little cut-outs on its sides won't wait for you! Don't say I didn't warn you!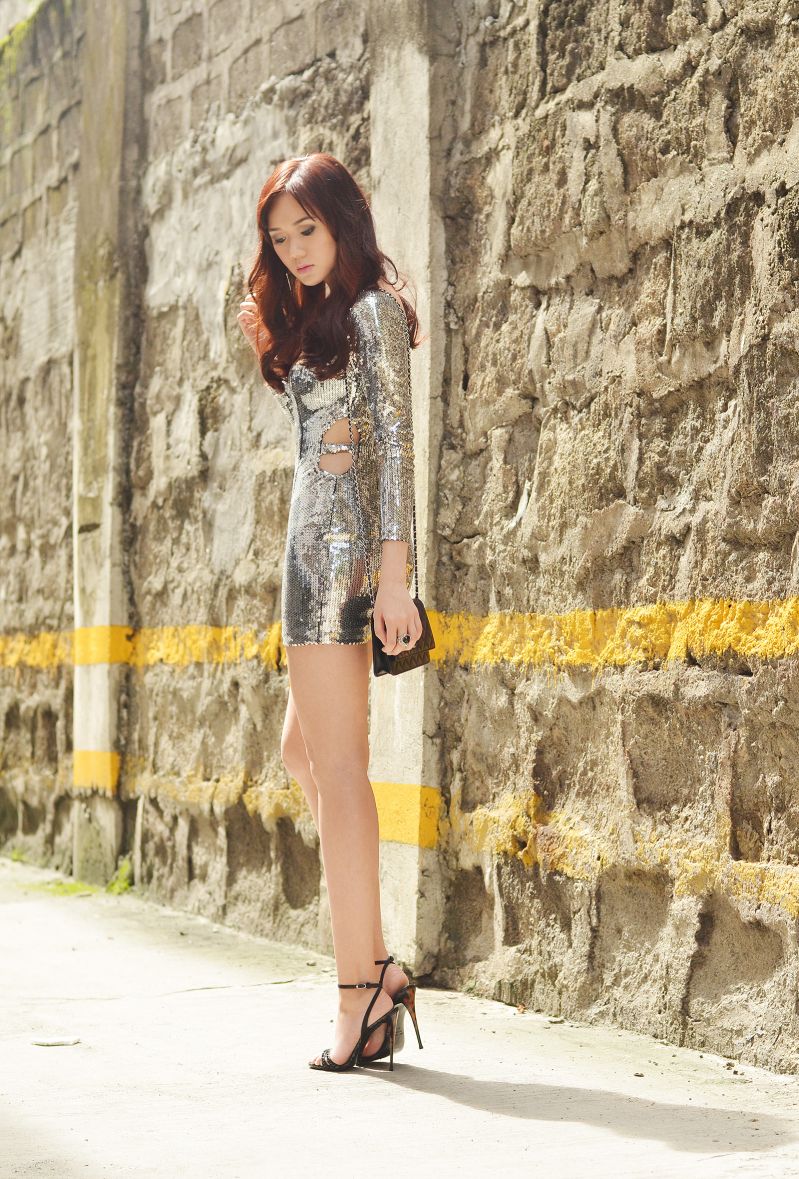 [button link="http://lookbook.nu/look/5250612-Van-Vogue-Manila-Dress-Queen-Of-The-Disco" size="small" bg_color="#e5b3b9″ window="yes"]Hype this look on Lookbook.nu here[/button]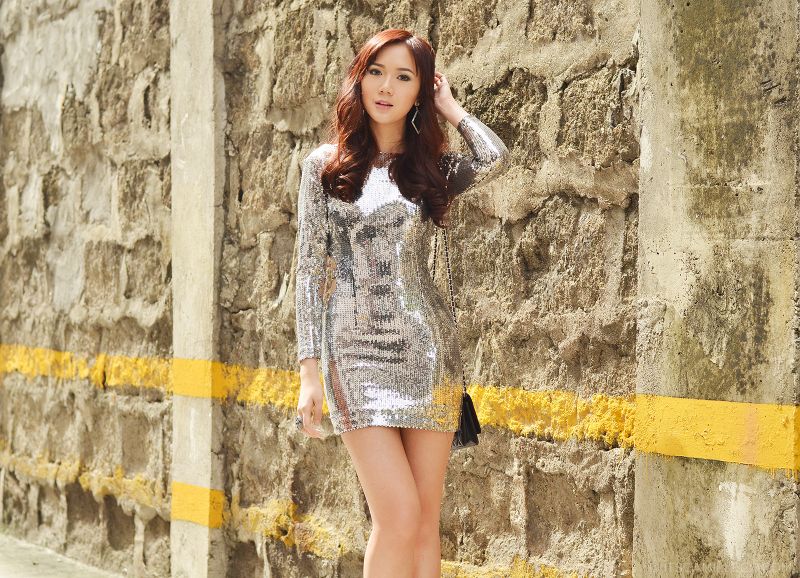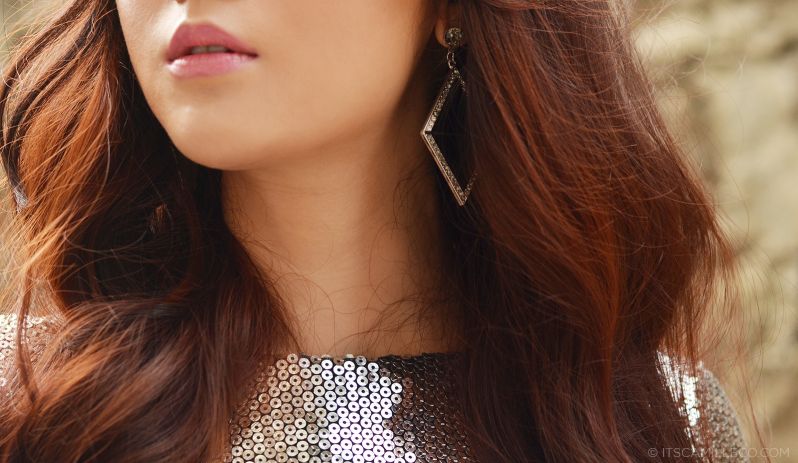 SM Accessories earrings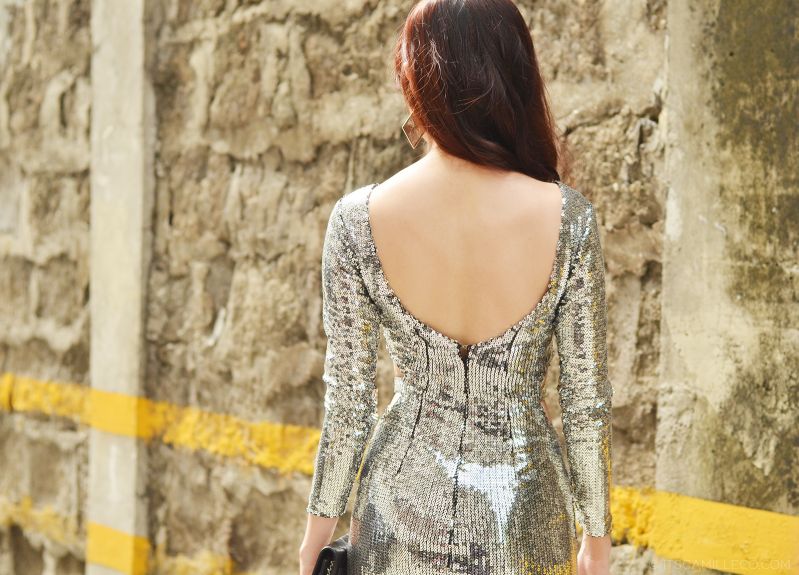 Van Vogue Manila dress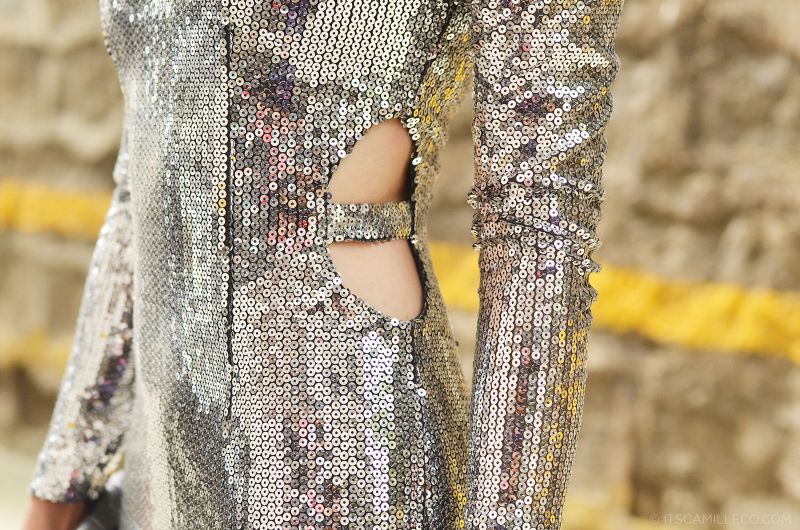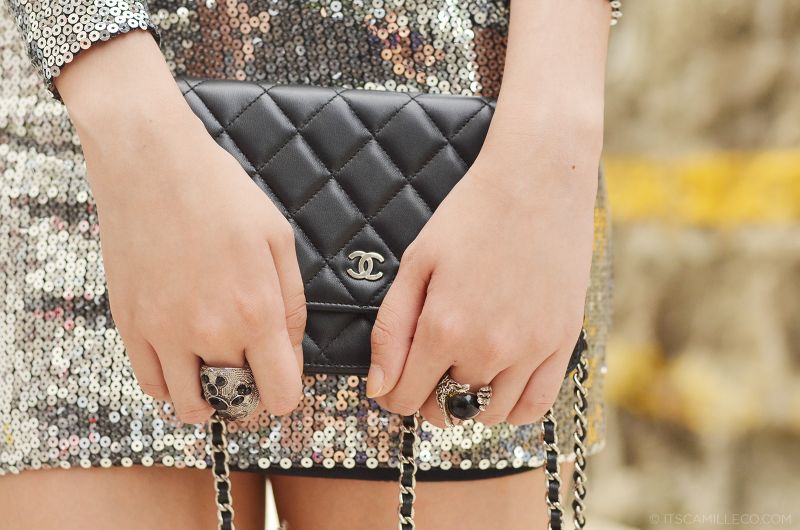 Chanel bag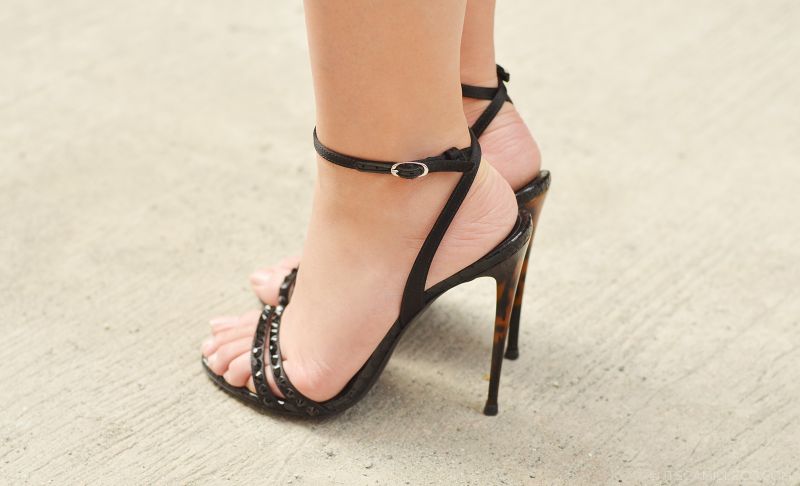 Giuseppe Zanotti heels