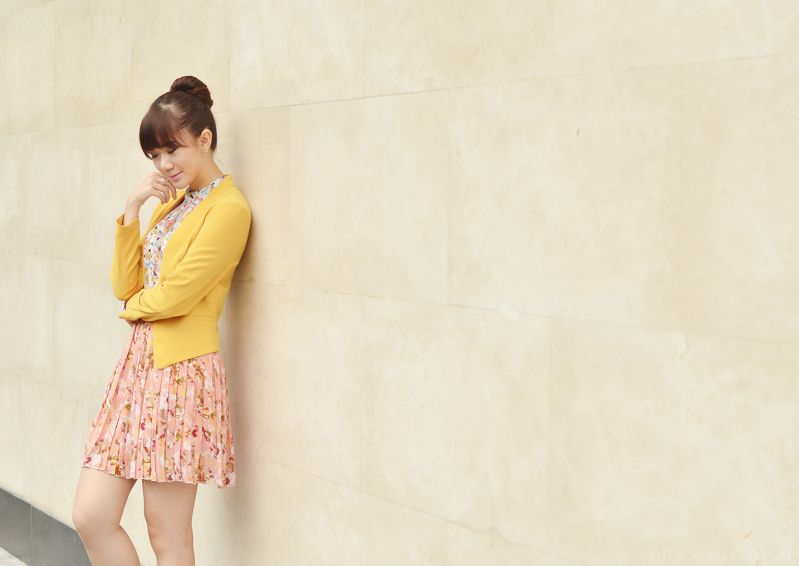 If you've read my SM Mall Of Asia (MOA) blog giveaway, then I guess you already know that their BIG! BIG! SALE is happening next weekend, September 13-15. Now if the words "BIG" and "SALE" in all caps and the exclamation points weren't able to catch your attention, then this outfit post just might do the trick.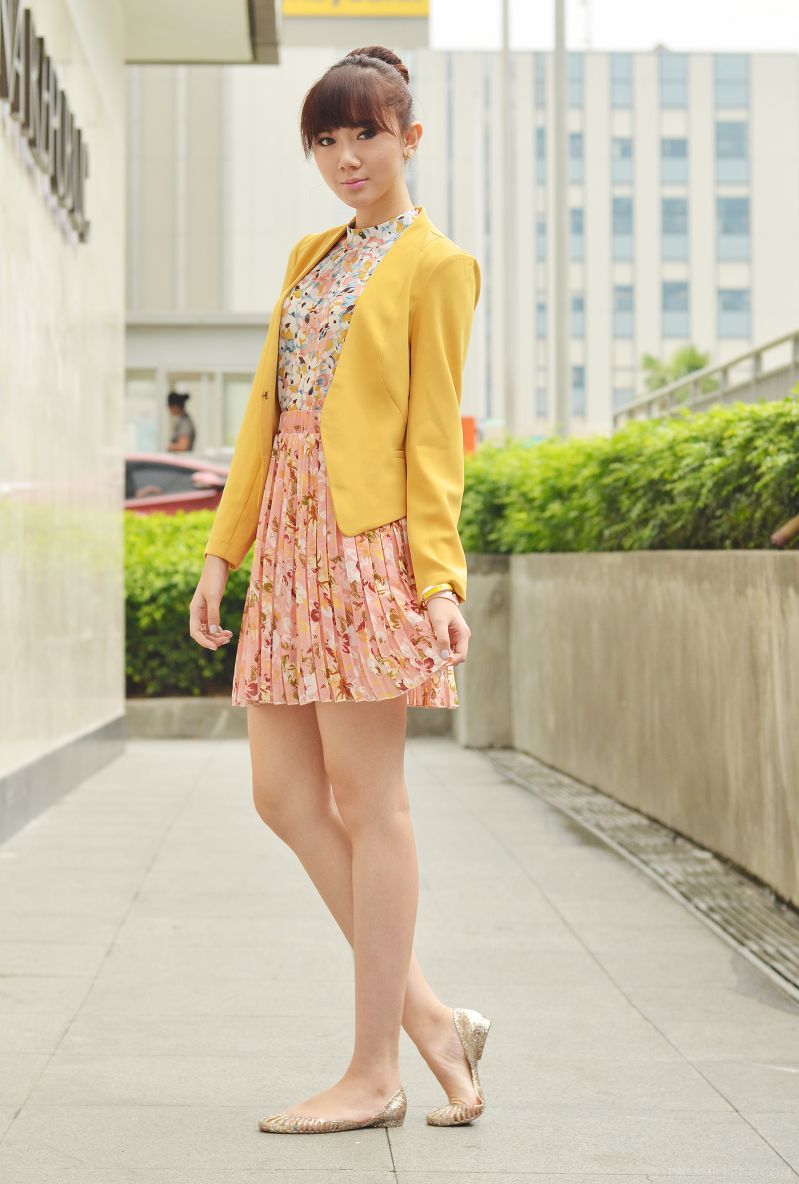 I'm sure you all know I'm such an avid supporter of MOA's sale events. And like the previous seasons' sales, I got a few insider information on this season's sale as well. Trust me, you'll love the list of participating stores even more this time around! They're all great brands that will surely satisfy your fashion needs. I even had such a hard time choosing the outfits I'll feature here. They were just too many good options!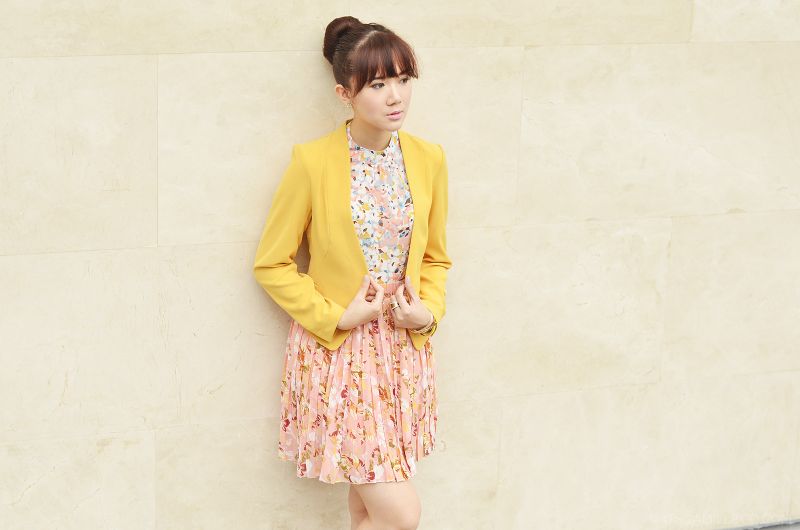 This is the first outfit I put together–something for the prim and proper ladies, very much like Pretty Little Liars' character, Spencer. She's not always in girly prints and colors like these but preppy pleats and blazers are definitely her. If you're looking for something to wear to school, go Spencer-style and try this! For the working girls, you can still wear an outfit like this but maybe change the skirt to something more business-appropriate. Iora and Espada, the stores that I got these clothes from, both carry plenty of pants and midi skirts that are perfect for work, and not to mention, play as well. I actually found a lot of smart and casual clothes in these stores so if you're looking to update your school/work wardrobe, you're in luck! Iora and Espada are just two of the many participating stores of SM Mall Of Asia's BIG! BIG! Sale where you can enjoy up to 70% off on selected items!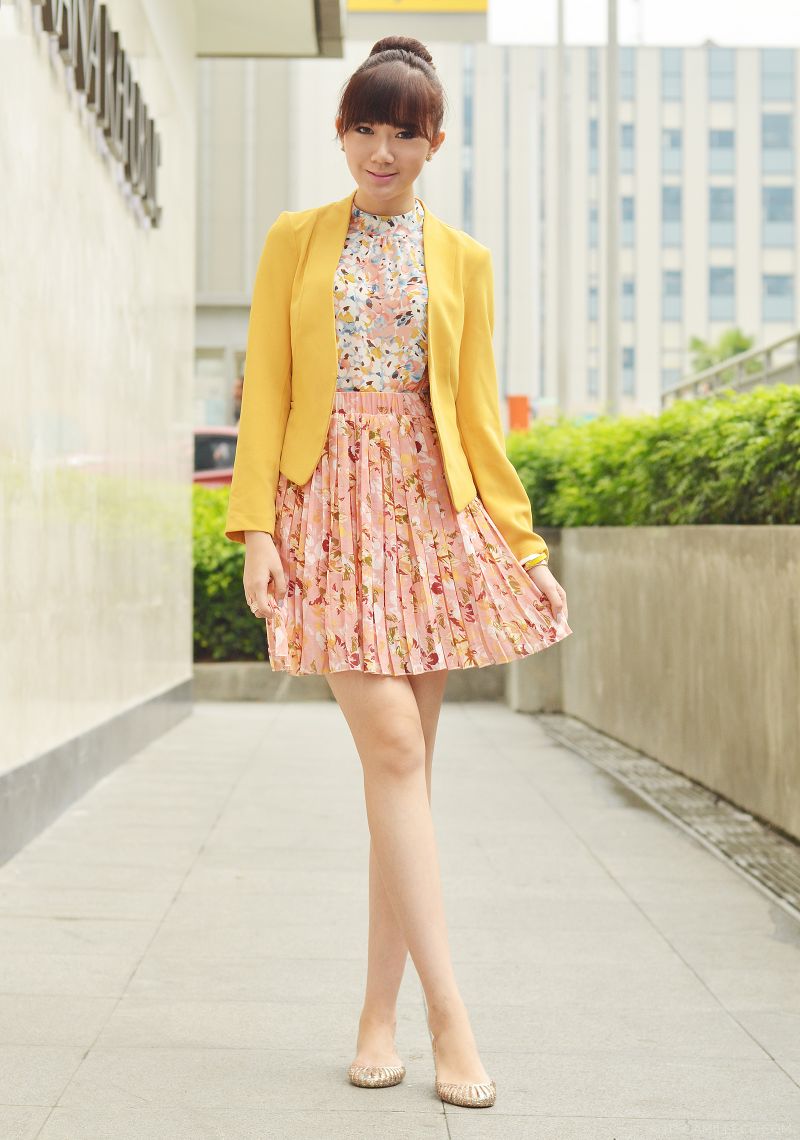 Actually, all the brands I'm wearing here are part of MOA's BIG! BIG! Sale, even the stores where I got my shoes and accessories!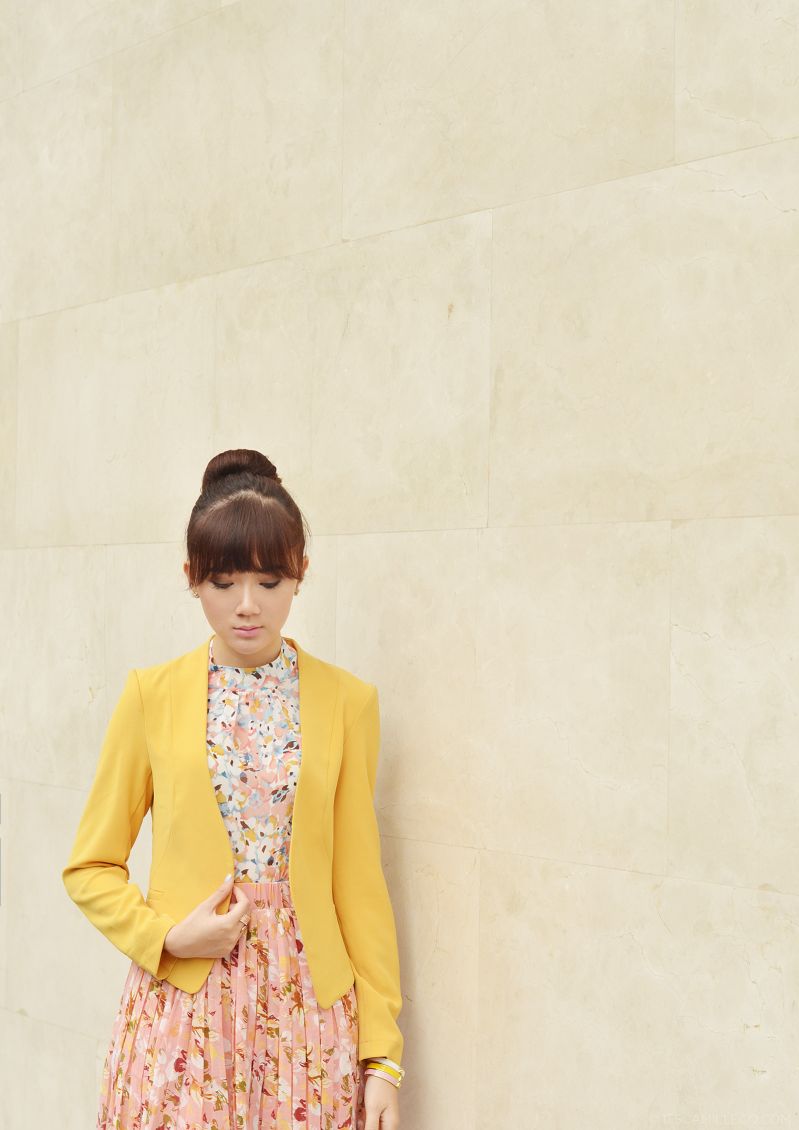 [button link="http://lookbook.nu/look/5323652-Skirt-Espada-Iora-Blazer-Shoe-Salon-Flats" bg_color="#e5b3b9″ window="yes"]Hype this look at Lookbook.nu here[/button]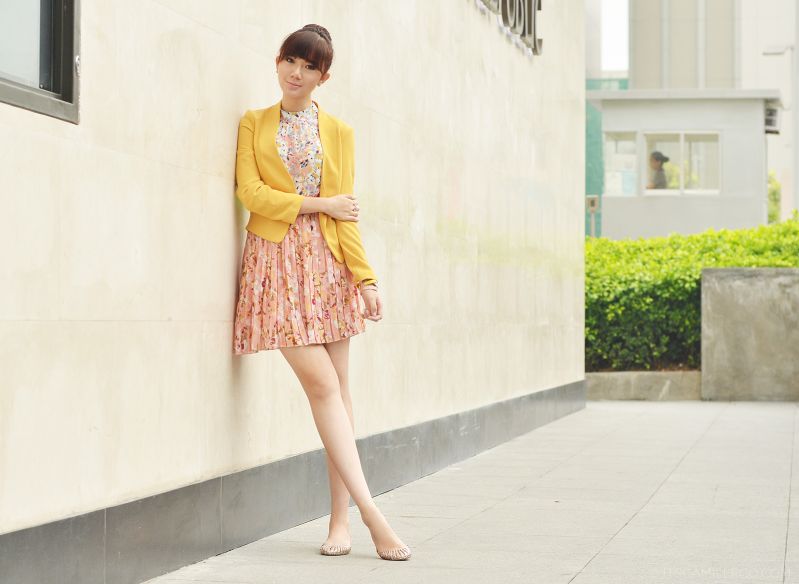 Iora blazer 
Chanel earrings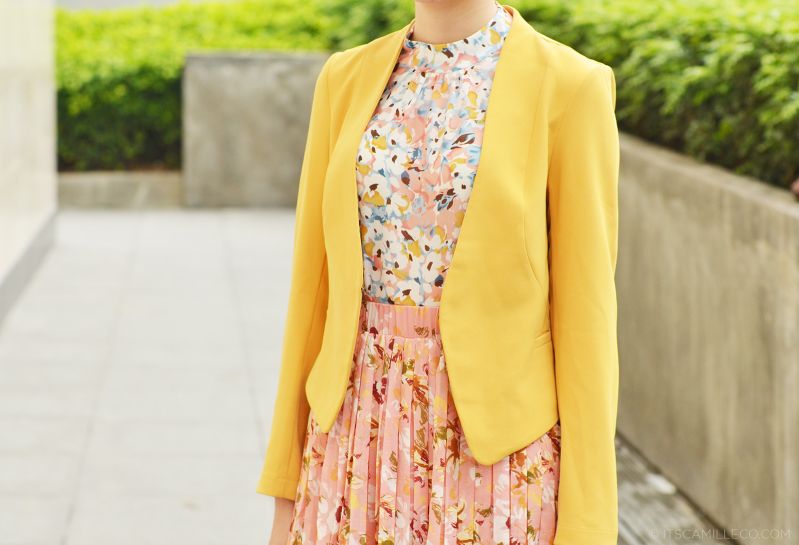 Espada top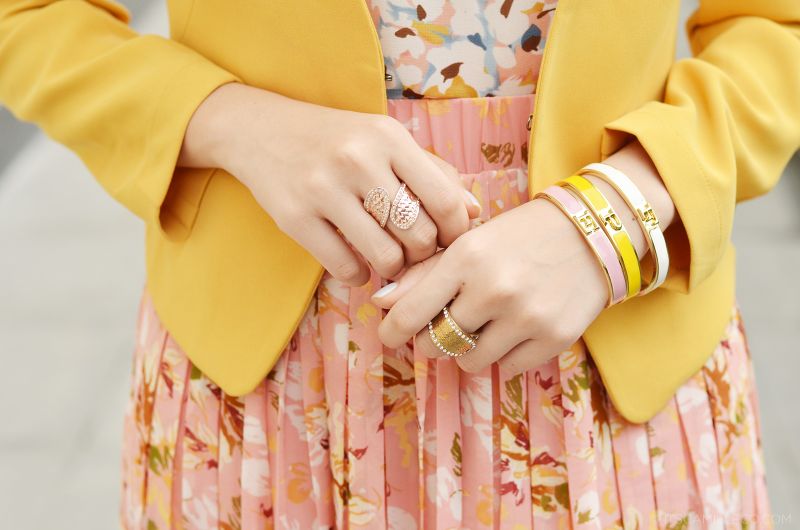 Espada rings | Plains & Prints letter cuff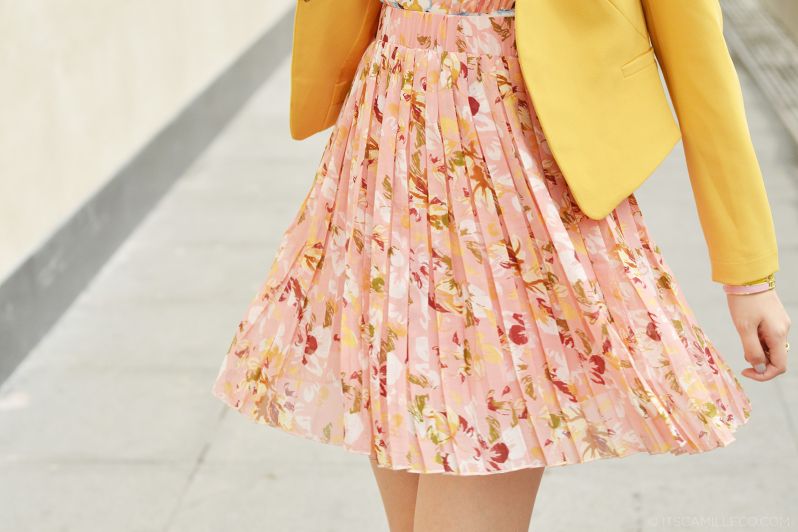 Espada skirt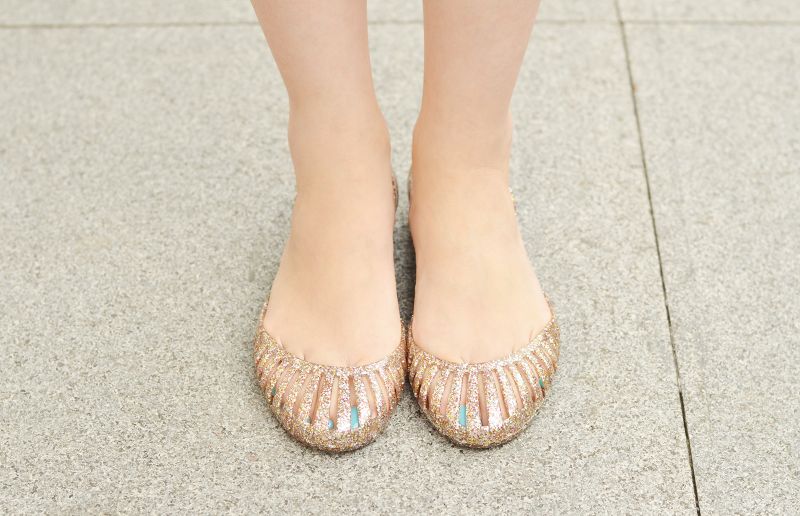 Shoe Salon flats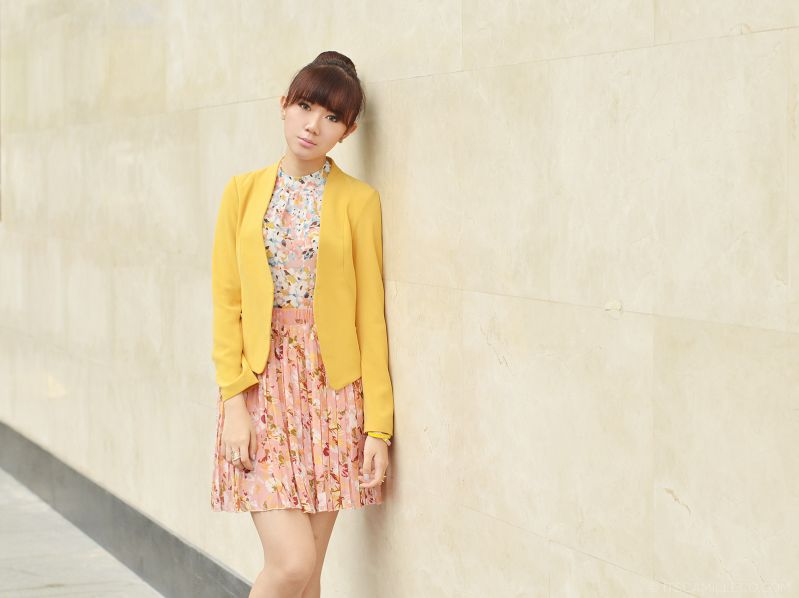 So are you ready to raid SM Mall Of Asia's BIG! BIG! Sale? Before you do, make sure you're equipped with my sale shopping tips! Watch the video below and listen carefully to what I have to say. Sales can get a little crazy. You don't want to miss out on the best deals! Let me share my personal tips with you to help you make the most out of SM Mall Of Asia's sale.