As promised, here's my first ever Do-It-Yourself blog post! I got so inspired by my DIY talk for Goody's Come Play event that I thought why not share a snippet of it here? I actually wrote this article first for BeautyBook.ph published here. DIY projects are fun, resourceful and most of all, practical. Unleash your inner Martha Stewart and let your creativity shine!  Don't worry. It doesn't have to be complicated. In fact, this DIY technique I'm about to share with you is super easy. It's one of the most common DIY techniques on T-Shirt reconstruction that you'll find on the web, so I definitely did not invent this. I wish I did though! Anyway, are you ready to turn your outdated and boring shirt into a fringe and fishnet muscle tee like the one I'm wearing? Read on below to find out how!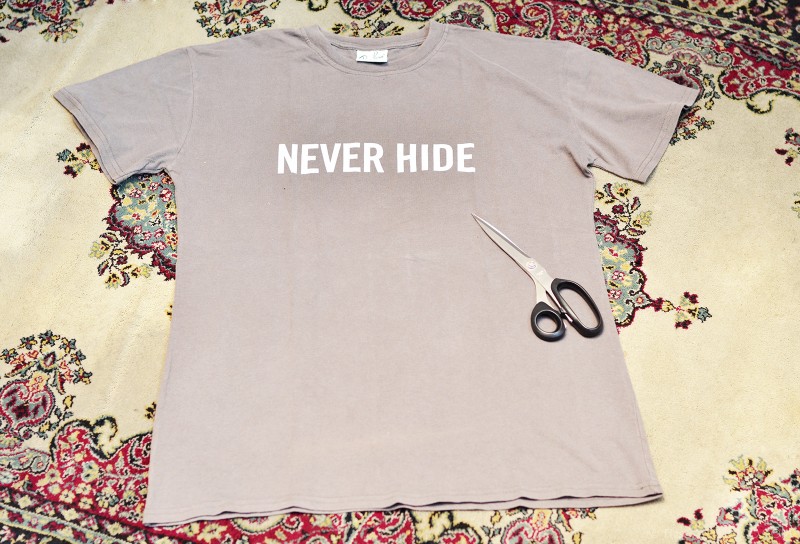 To make your DIY tee, all you need is a big/loose knit shirt and a pair of fabric scissors. I prefer unisex or men's shirts because the fit is perfect for muscle tees.
Step 1: Cut off the hem of your shirt. It's better to cut one side at a time.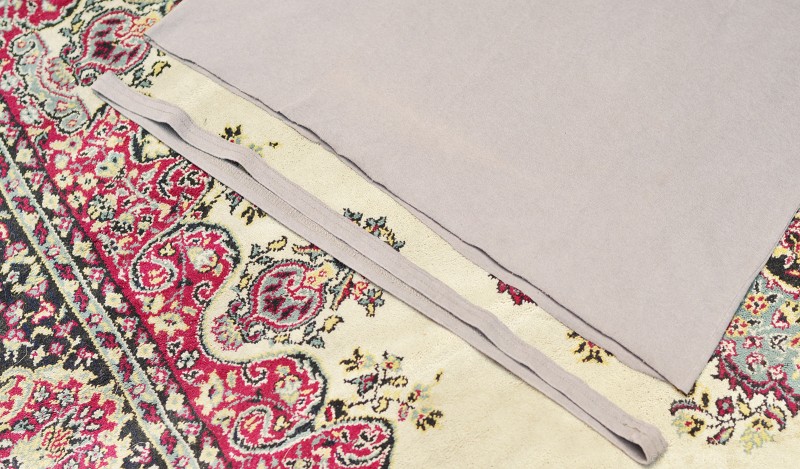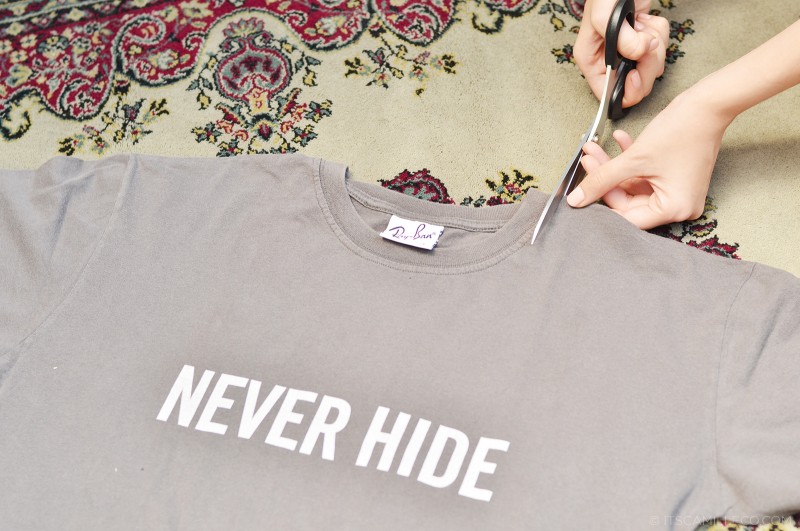 Step 2: Cut off your shirt's collar. It doesn't matter if your shirt has a round or V-neck collar.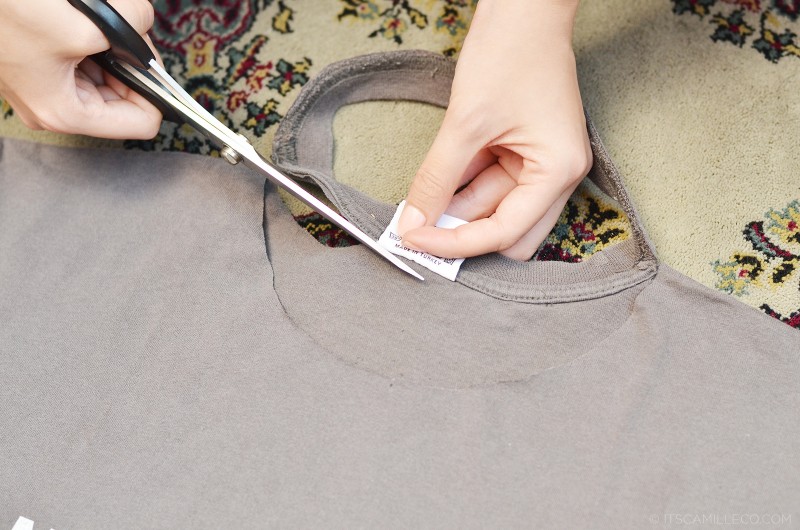 Again, cut it one side at a time.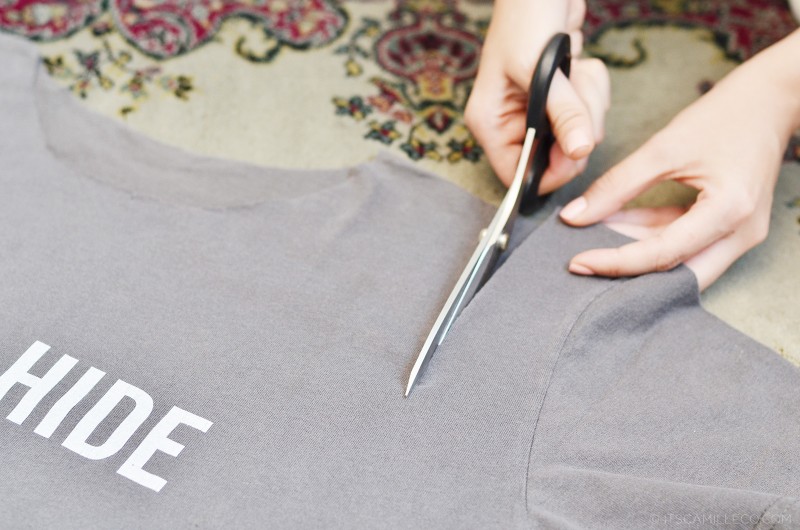 Step 3: Cut the sleeves off and create a bigger armhole to achieve the muscle tee look. If you're afraid you won't be able to cut your armholes perfectly, you can always use tailor chalks or pins to serve as your guide. I prefer doing it freestyle, just because I'm cool like that. LOL! Just kidding.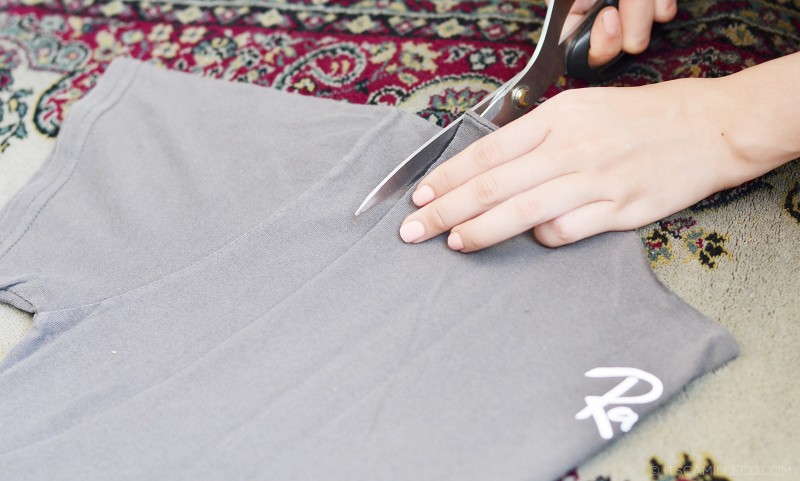 To make sure both armholes are similar, fold your shirt at the center and use the first armhole you cut as guide for the other side.
Tada! You've got your muscle tee!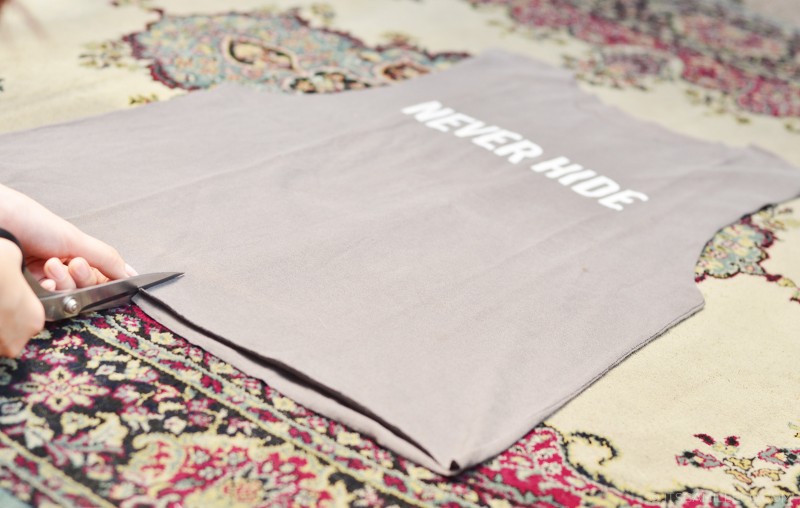 Step #4: To create your fringes, start by cutting your shirt from the bottom center.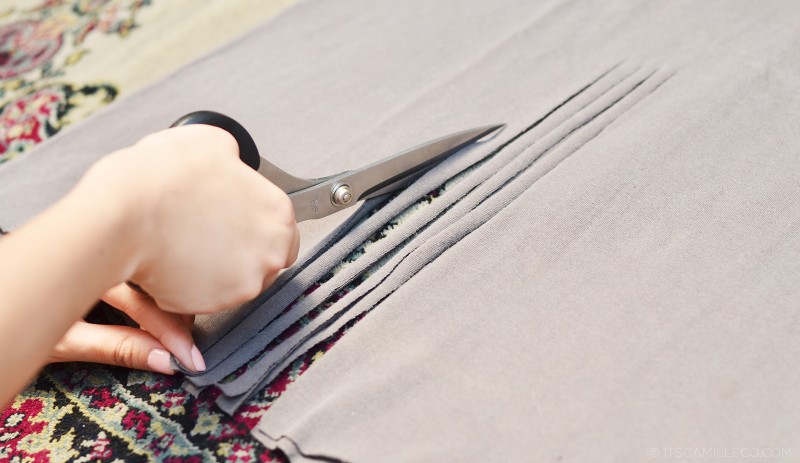 Cut strips all the way to the point where you want your fringe to start. Make sure it's not too high up that it reaches your shirt's armholes. Also, they have to be even numbered because you'll be tying them in knots by twos when you make your fishnet top.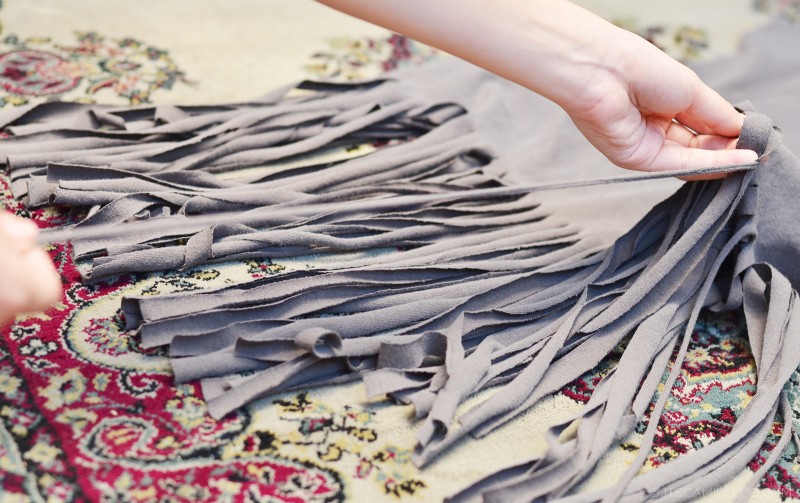 Step #5: After cutting strips all over your shirt's bottom half, pull the strips to turn them into strings.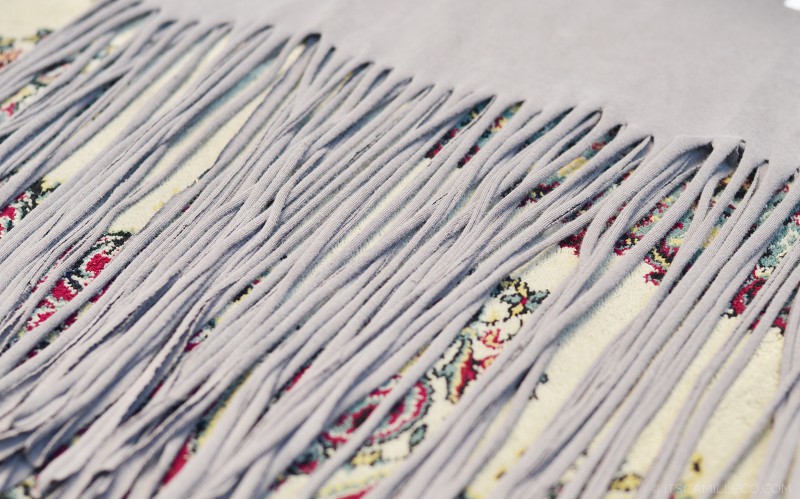 This is how your flat strips will look like once you finish pulling them. They turn into rolled strings.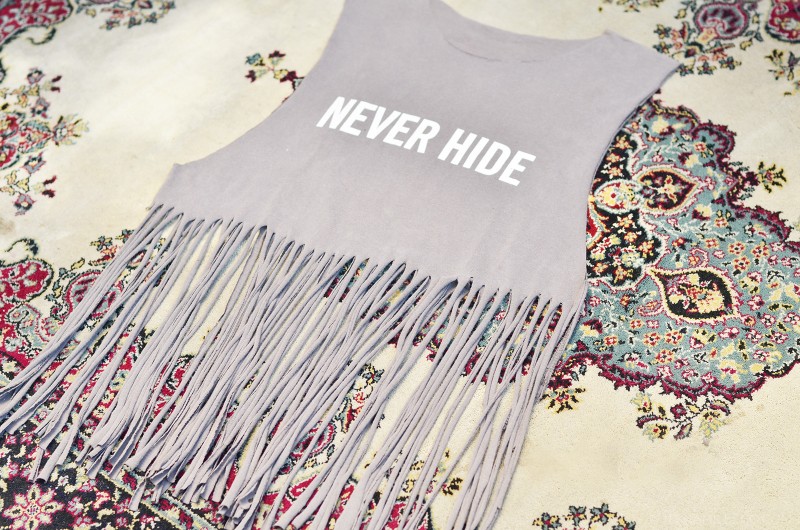 And there you have it! You've got your fringe shirt!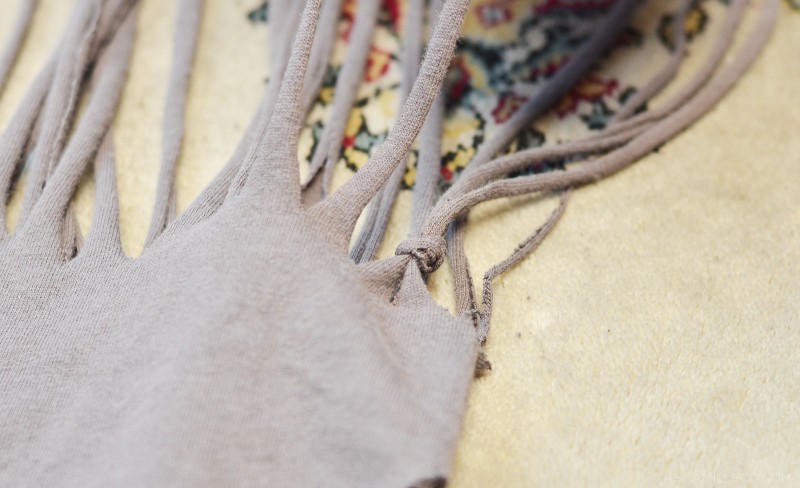 Step #6: To transform your fringe shirt into a fishnet shirt, start by tying 2 strings together in a knot.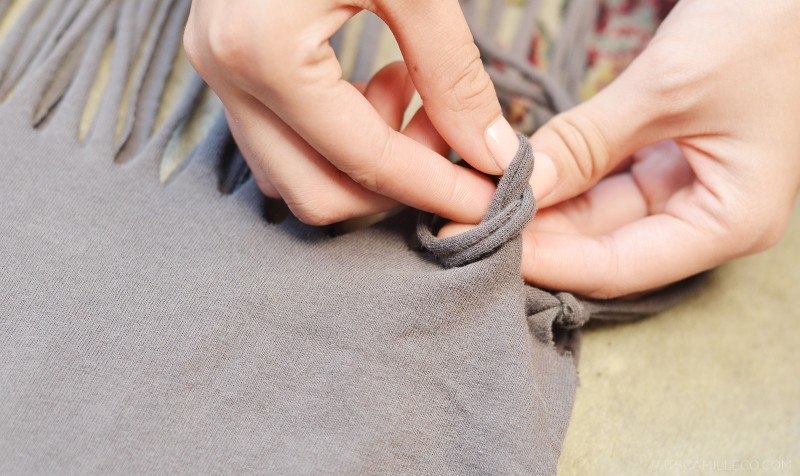 Keep going until you finish all the fringes.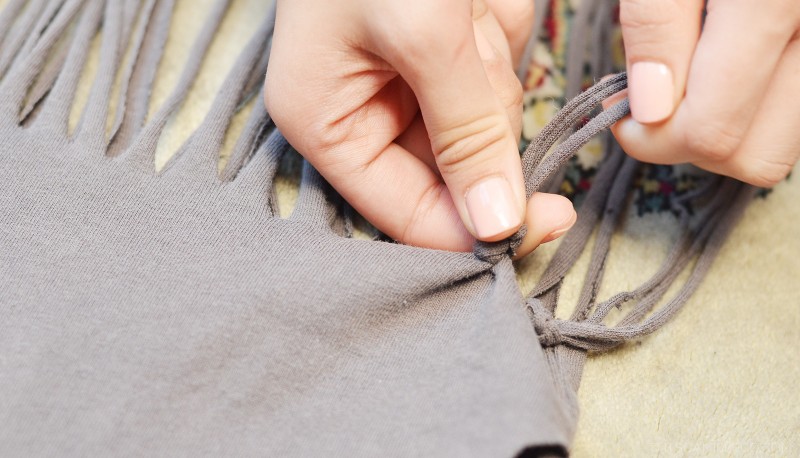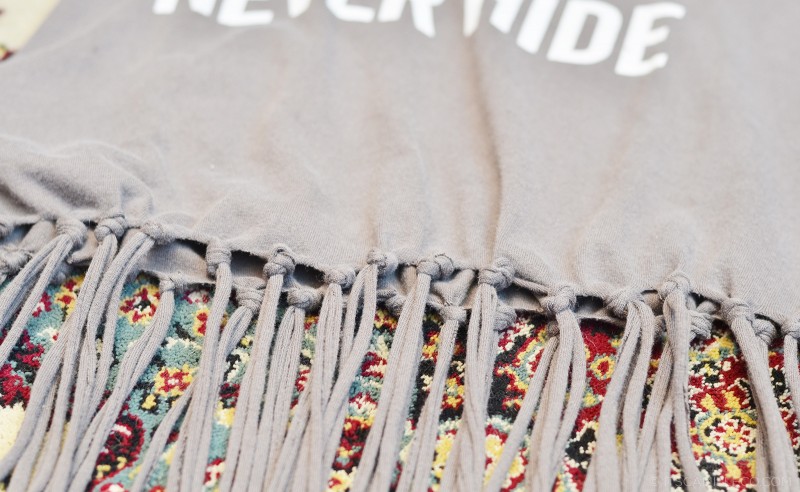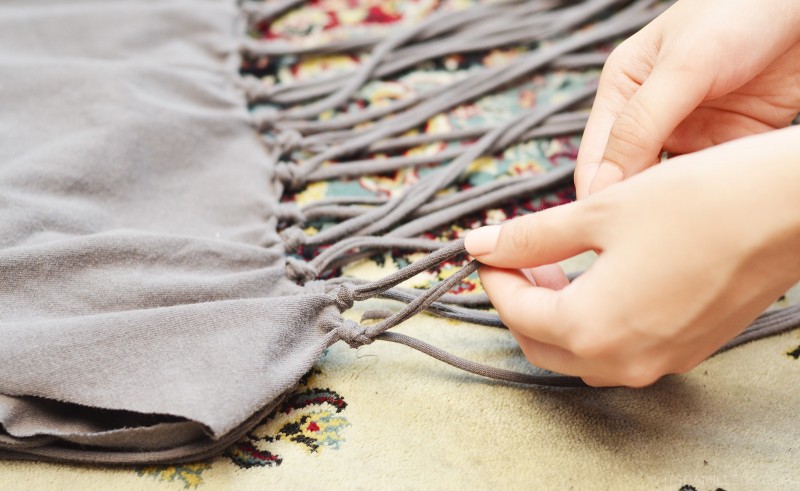 Step #7: For the second and succeeding level of knots, get one string from the first knot and another from the second knot and tie them together. Then get the remaining string from the second knot and another string from the third knot and tie them together and so on and so forth.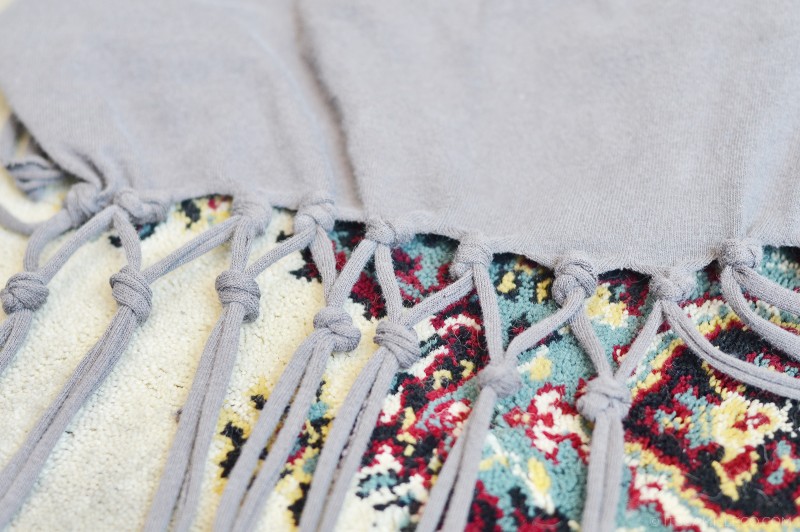 Keep doing this until you finish all the strings.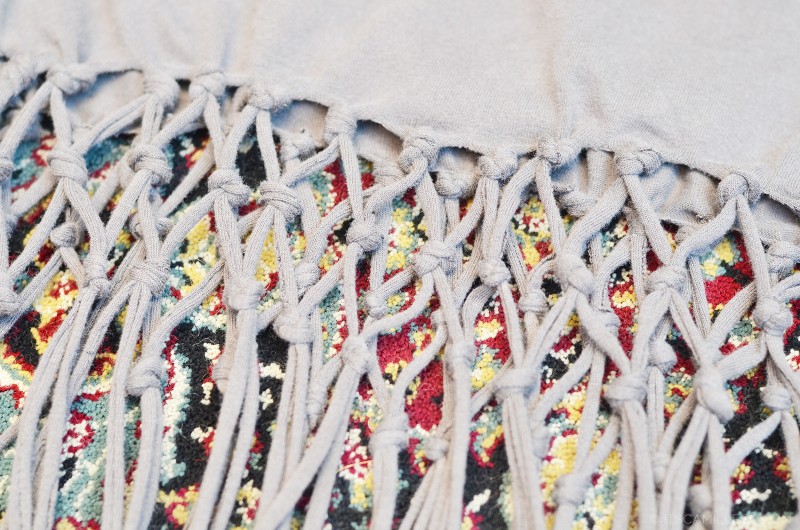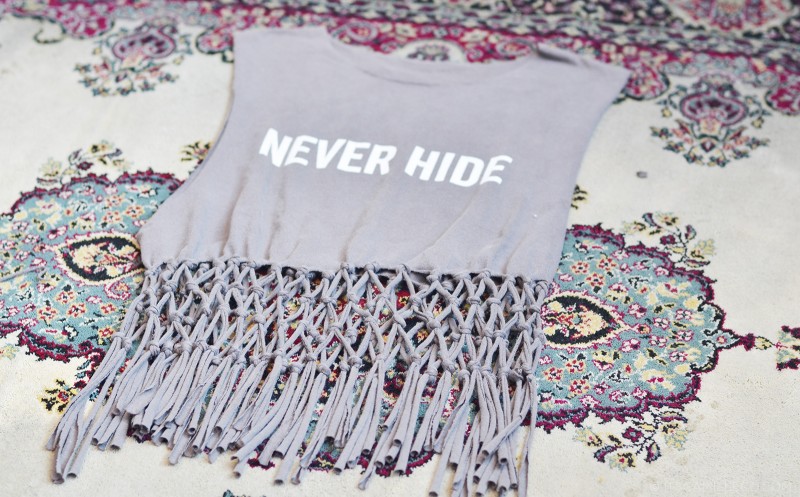 Step #8: Leave the bottom part of the strings as they are to create a fringe hem.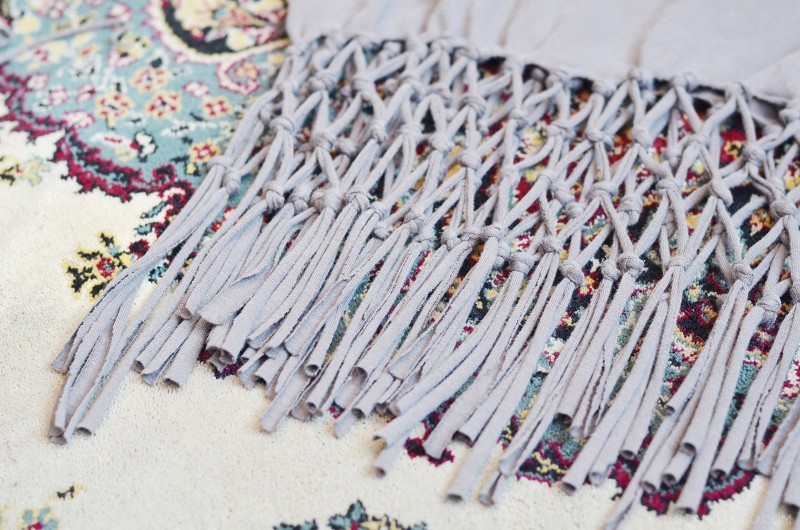 And that's it! From a normal shirt to a muscle tee to a fringe muscle tee and finally, to a fishnet muscle tee! Wear this trendy design on a casual day out with your friends or at a music festival or even to the beach! I chose to wear it on a chill Sunday out with my siblings. It was a hot and sunny day so it was the perfect time to debut my DIY project!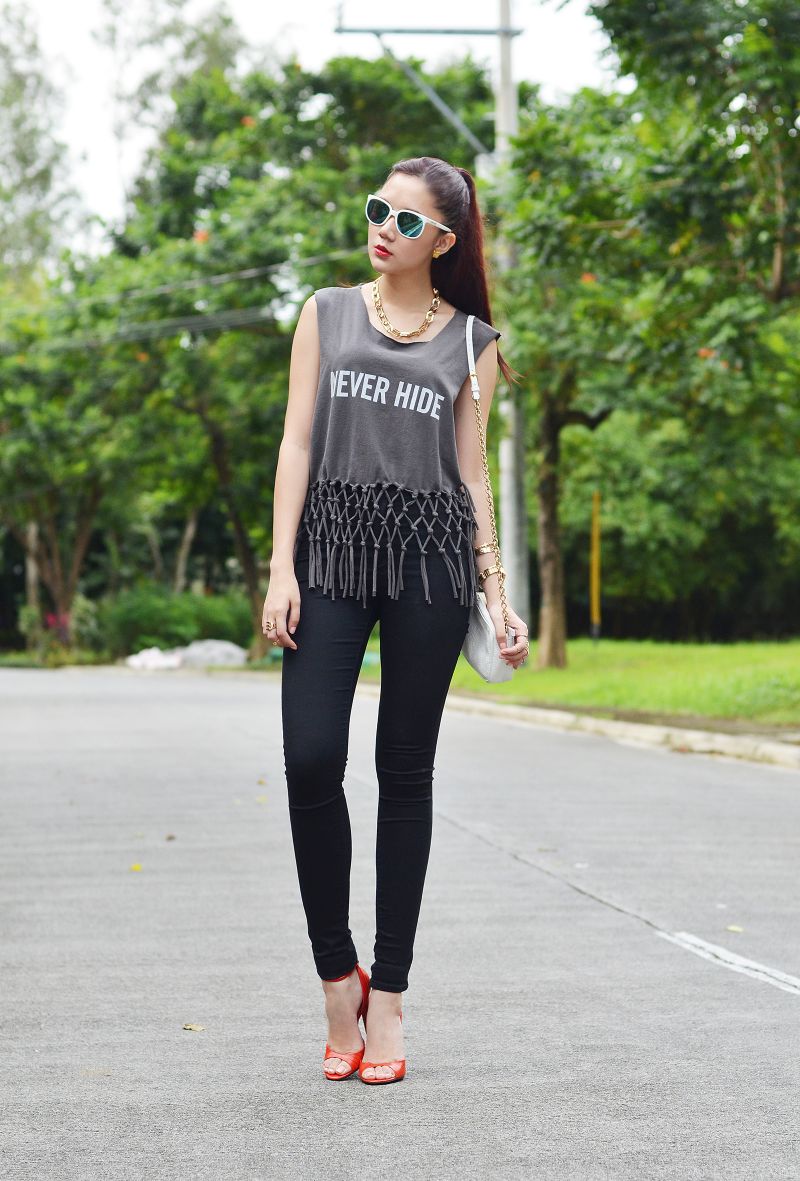 [button link="http://lookbook.nu/look/5419084-Diy-Fringe-And-Fishnet" size="small" bg_color="#e5b3b9″ window="yes"]Hype this look at Lookbook.nu here[/button]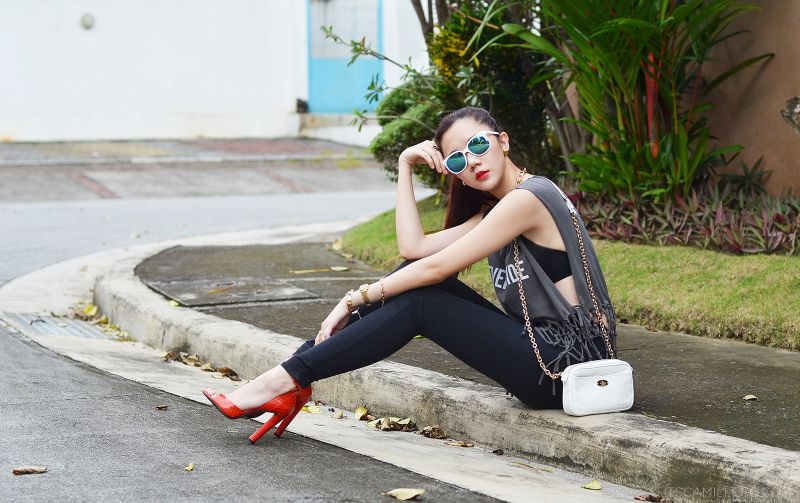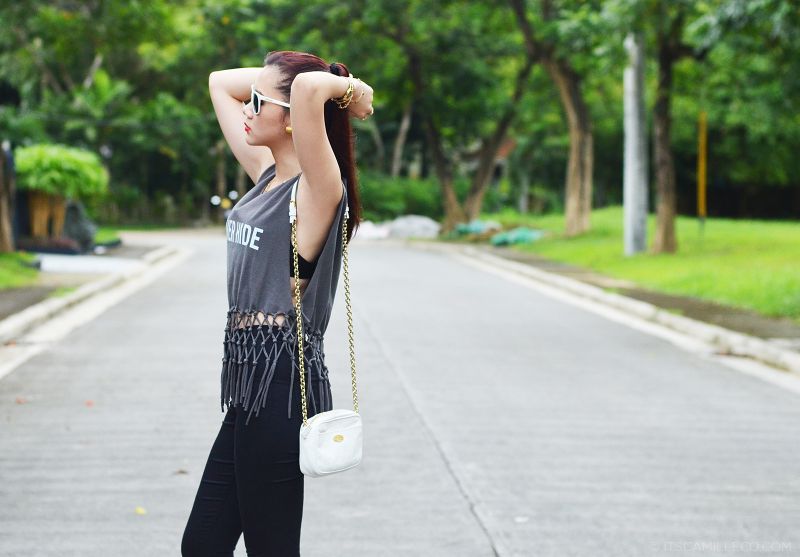 Topshop jeans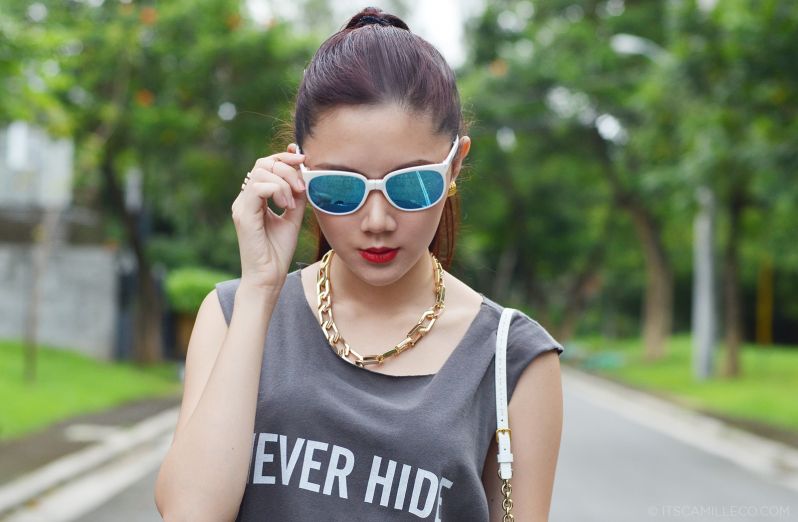 Sunpocket sunnies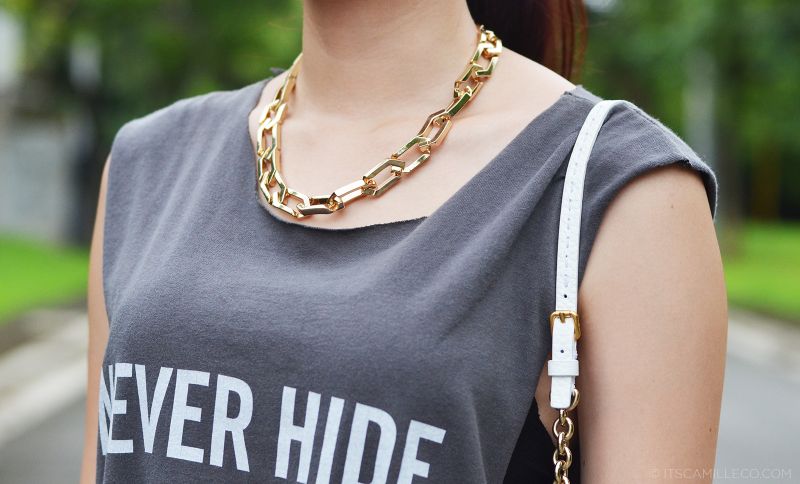 H&M necklace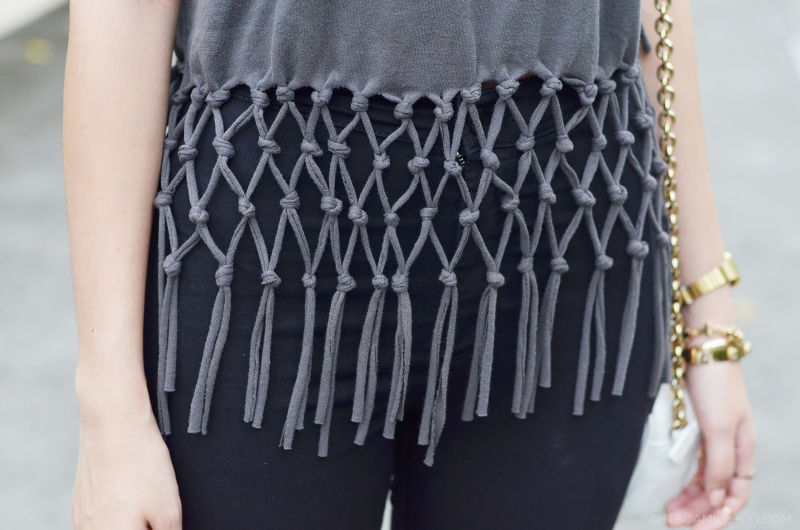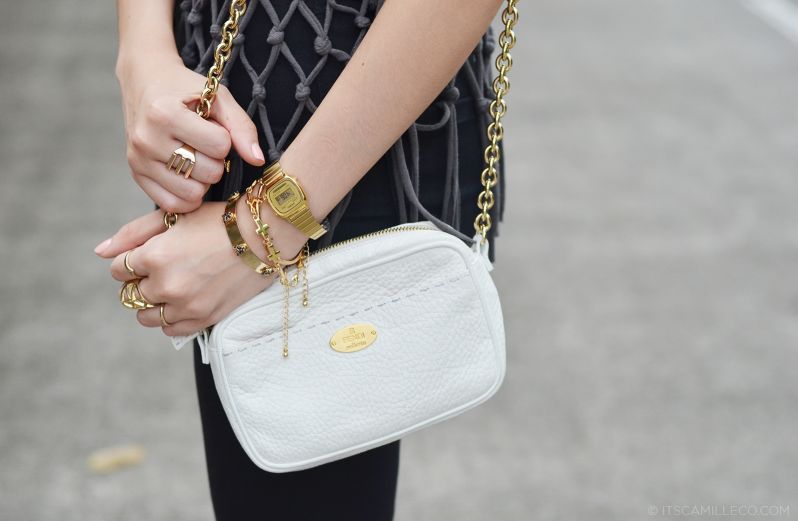 Fendi bag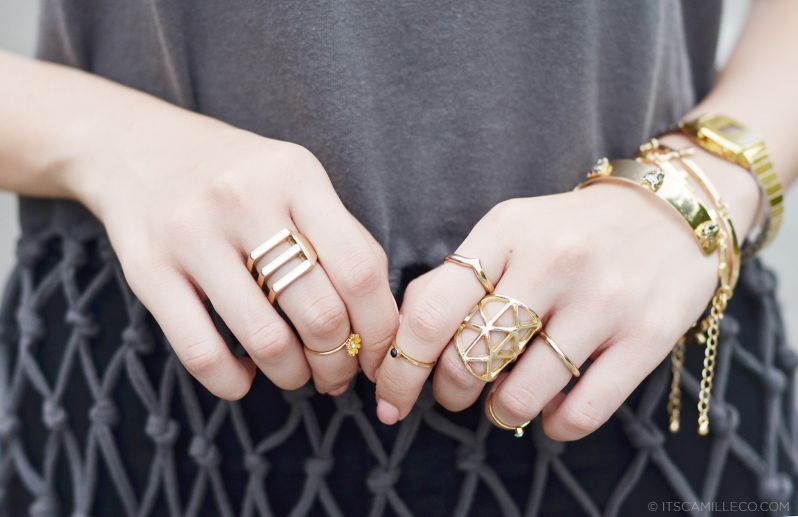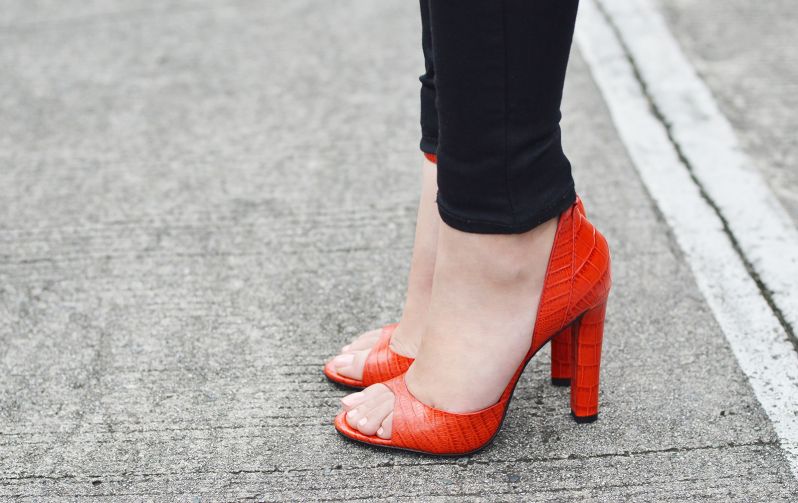 Alexander Wang heels