I had a shoot for Metro Society a few months back. I don't know if you've seen it already but it was just published on Metro Society's September issue. I, along with Patrish, was featured on its "Versus" section where we showed our favorite items as well. Since I don't have a copy of the magazine yet, I'll just share with you what I wore to the shoot. The Metro Society team wasn't really particular with the attire, so long as I wear something that describes my style. Easy peasy!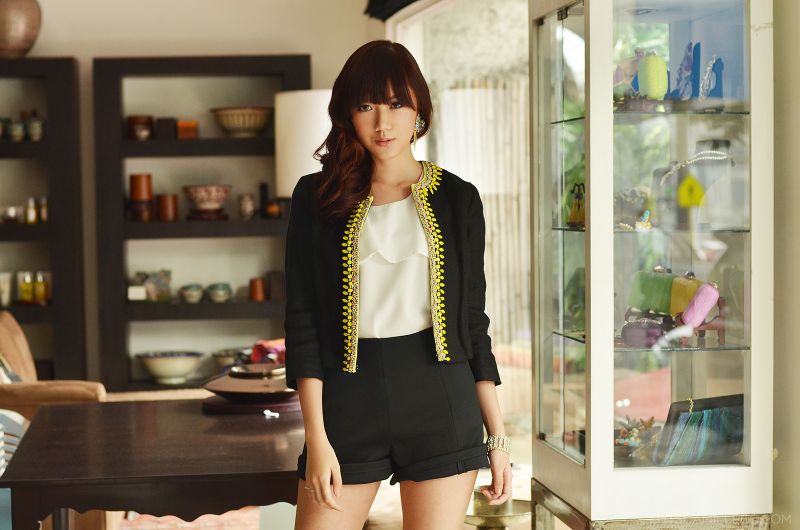 Because this was for Metro Society, I chose to wear something a bit more on the sophisticated and mature side. A black and white outfit seemed the most fitting for this editorial but I just couldn't resist not adding a bit of color to make it young and fresh still.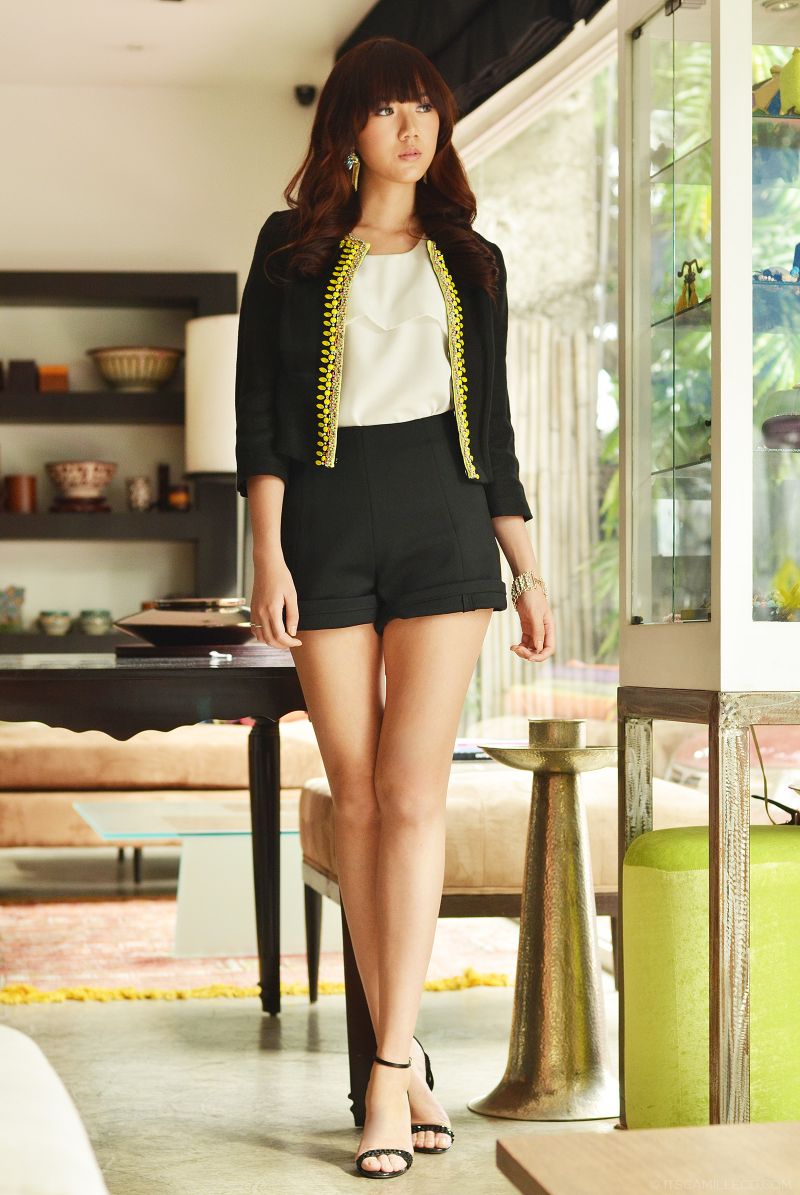 It's all about the gems and crystals. They're minimal but still the most important elements in my outfit.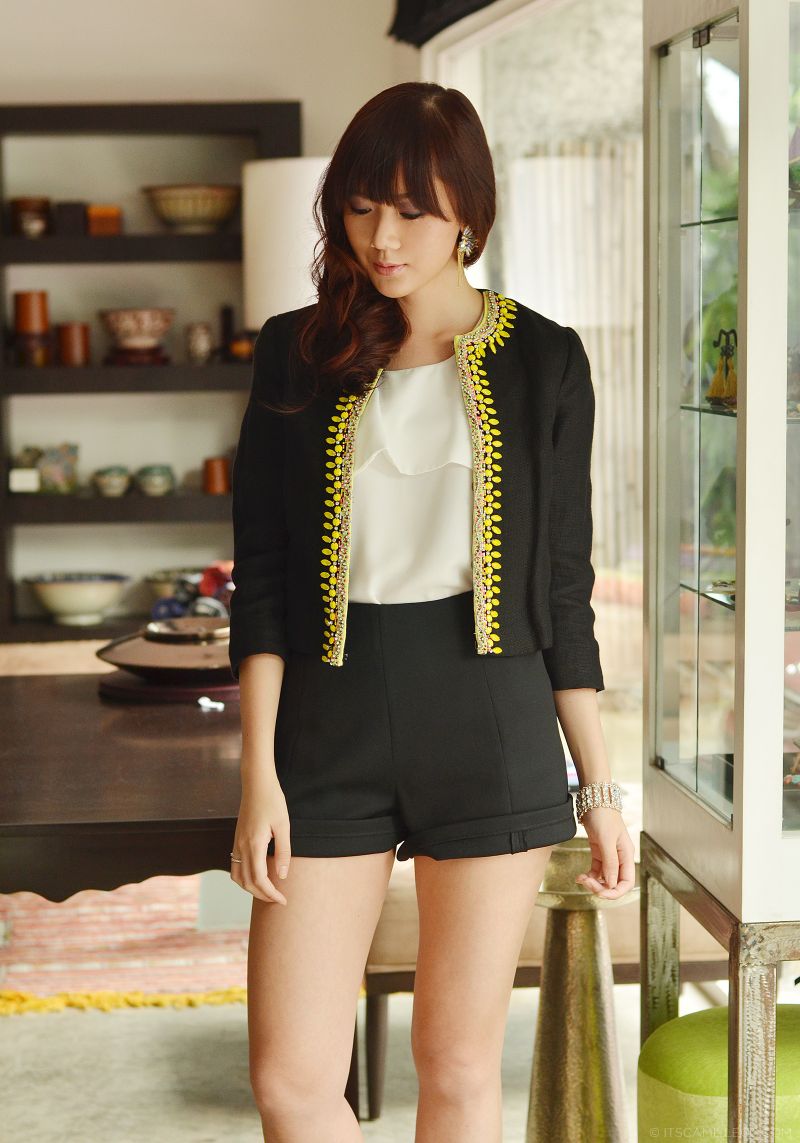 Look at the beautiful beadwork on my blazer! I'm so inspired to make a gown or dress version of this. One day, I will.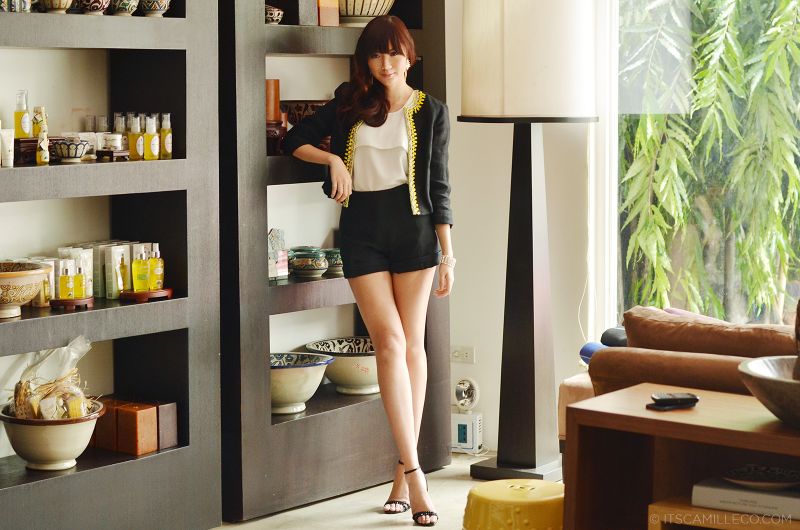 [button link="http://lookbook.nu/look/5429670-Gems" size="small" bg_color="#e5b3b9″ window="yes"]Hype this look at Lookbook.nu here[/button]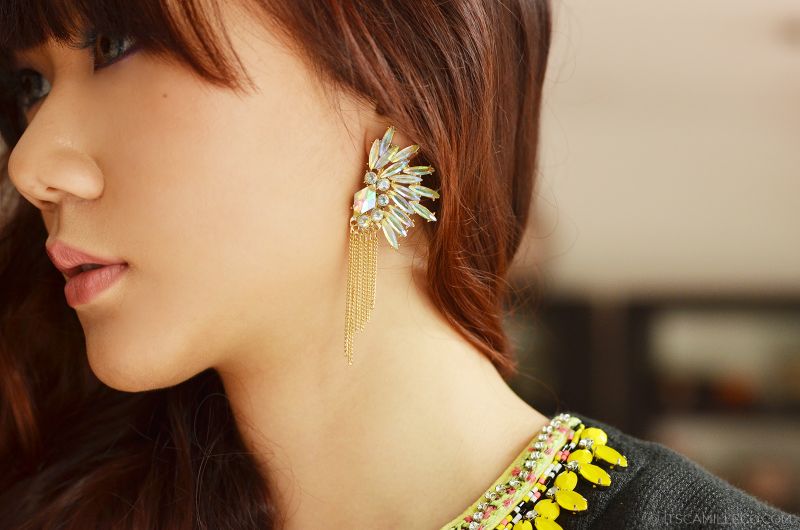 Olive + Piper earrings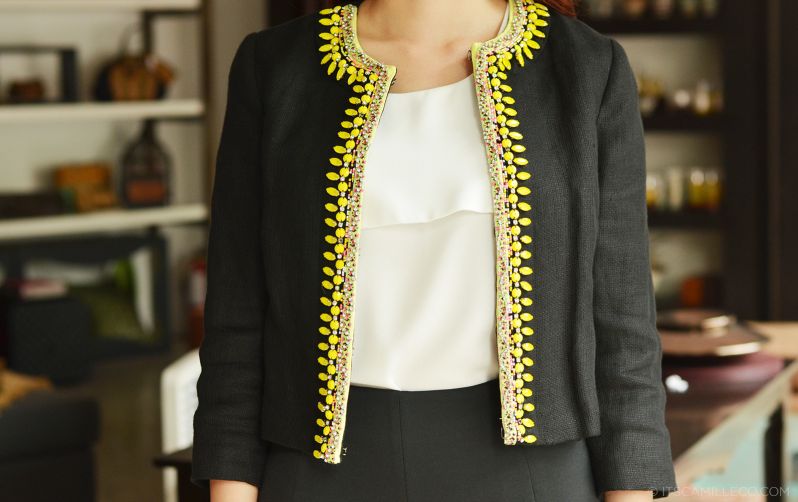 Jessica blazer and top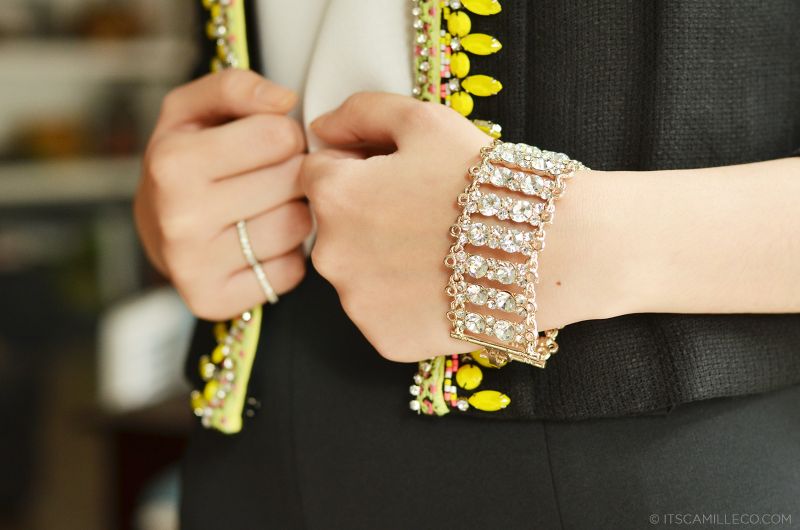 Prada shorts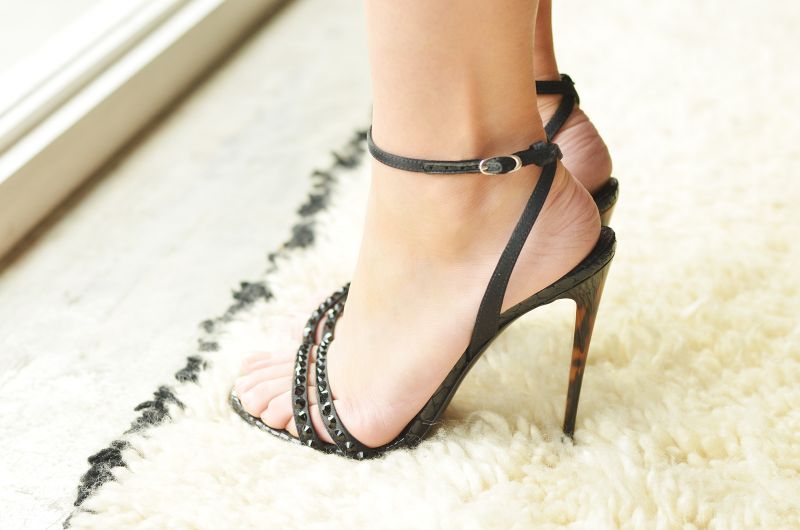 Giuseppe Zanotti heels