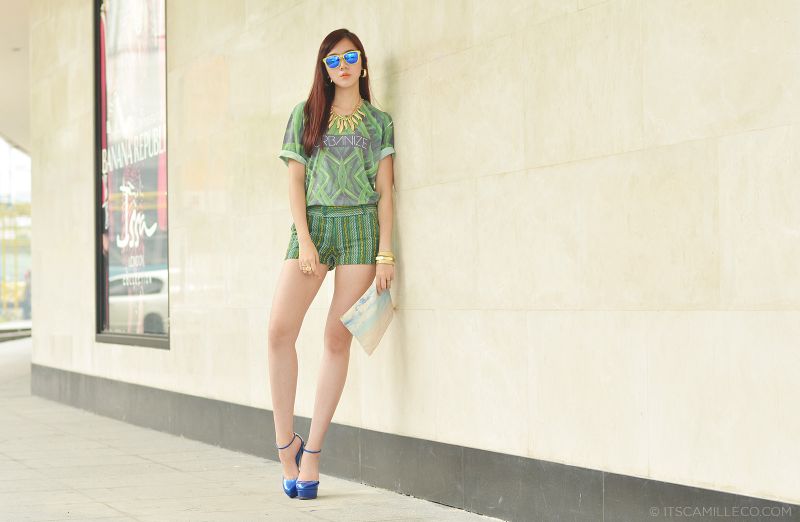 Feeling a little too cool for school in my getup. It's probably because of the sunnies. There's just something about polarized sunnies that can make anyone look as cool as James Dean. Can you believe I used to dislike them when I was younger? I remember back in the day, my brother would always buy polarized sunnies. I hated them with a passion because I thought they made him look so arrogant. But look at me now. I ate my words and they don't taste good. LOL! This is the reason why whenever I get asked what item I'd never wear, I bite my tongue and say "never say never", except maybe for platform flip flops.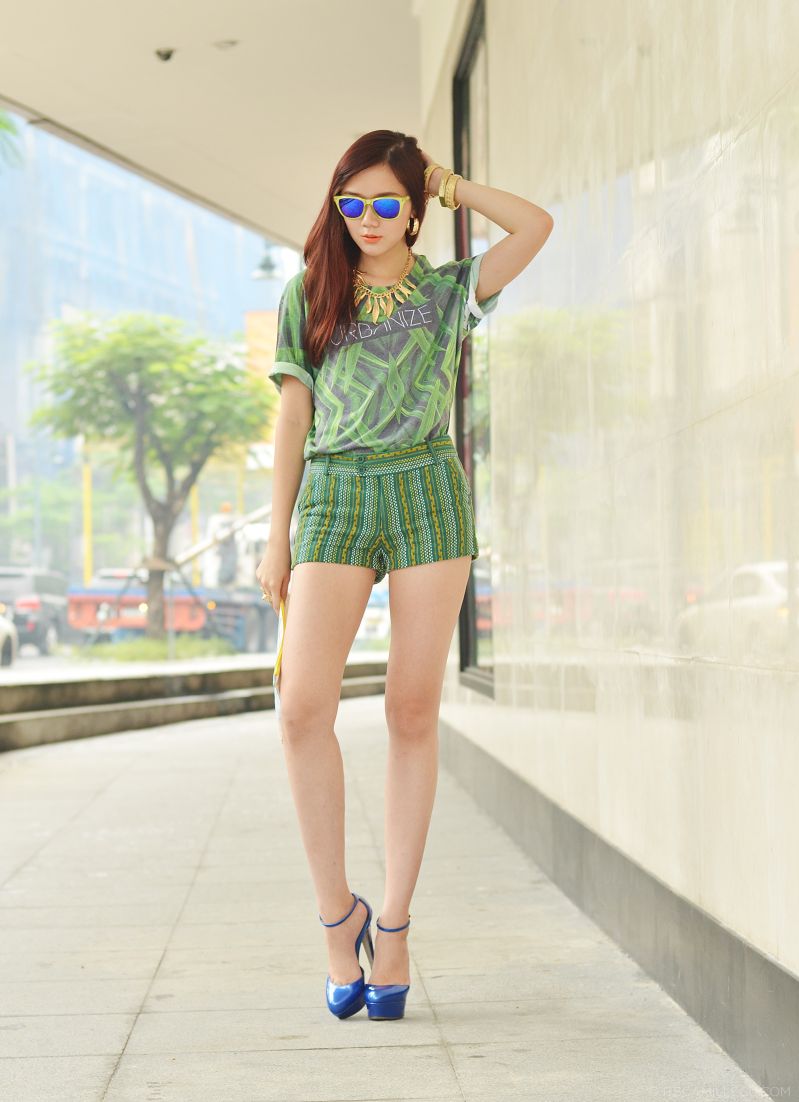 I digress. Back to my sunnies! Now that I've welcomed polarized sunnies into my life, I just can't get enough of them. I love how they're always in the brightest colors! It's practically impossible to go unnoticed whenever you wear them. This is the reason why they're perfect for casual outfits that need a little drama. Look at me! I'm just wearing a loose shirt and a pair of shorts but there's definitely some drama there.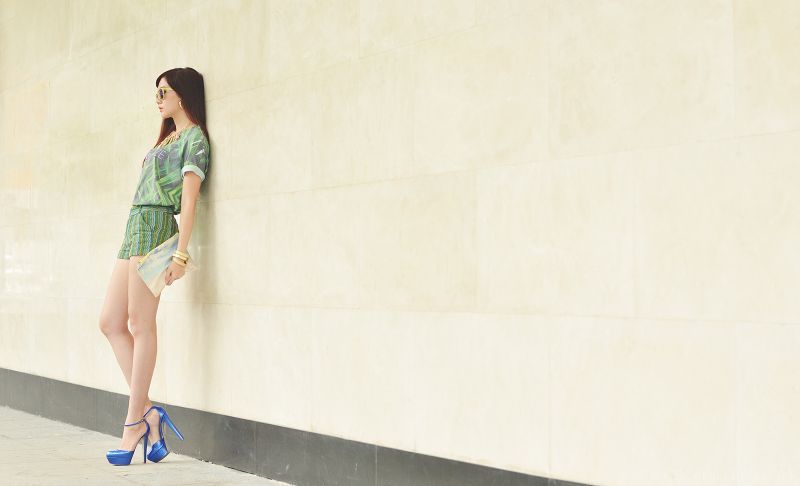 I went for a matchy-matchy look for this one. I know some people try to avoid this because they find mtachy-matchy outfits boring or a little too much, but I think otherwise. You can always make things interesting by choosing different prints and textures like how I styled mine.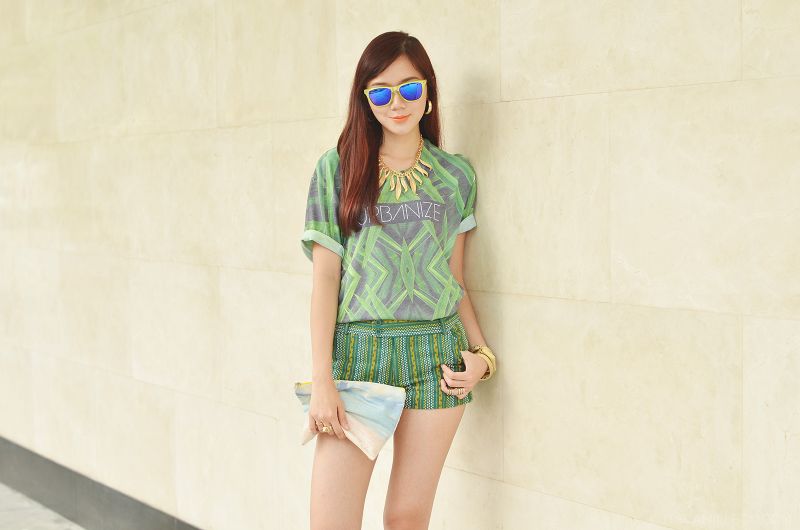 Besides, with a shirt like this, you can never be boring. I can't stop staring at it! It looks like a 3D abstract modern jungle. Don't you think so? Actually, looking at my entire outfit makes my brain go "in the jungle, the mighty jungle". Haha! Even my necklace reminds me of a lion–you know, the type the lion king would wear? Darn it. This brain of mine is so weird.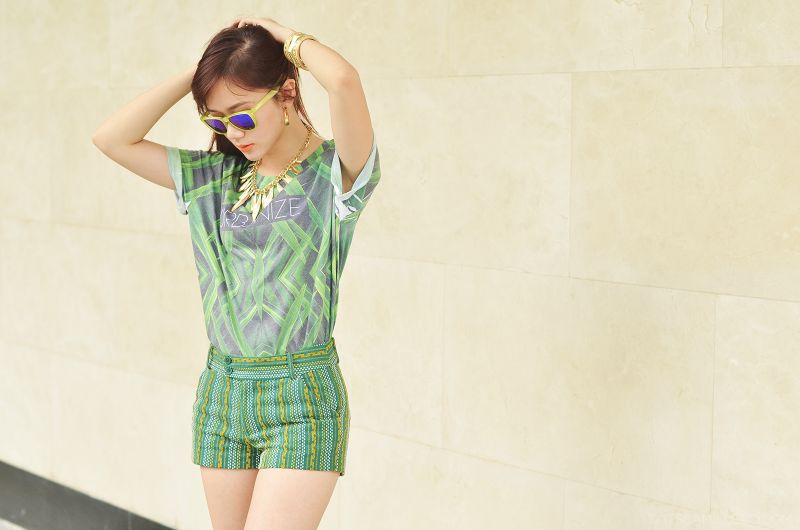 Anyway, if you like my shirt, I have good news. You can get this and everything else on UrbanizeClothing.com at 10% off. All you have to do is type the code "BLOGGER101" when you check out. You're welcome.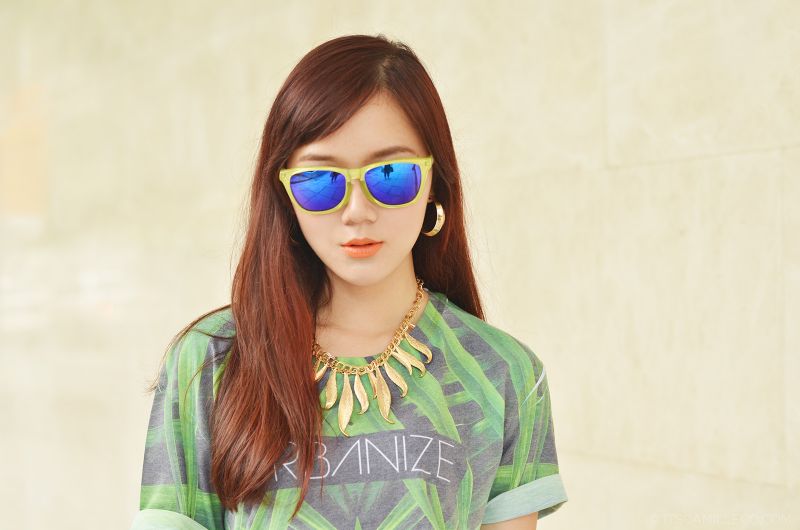 Sidebar sunnies from Masstige  | SM Accessories earrings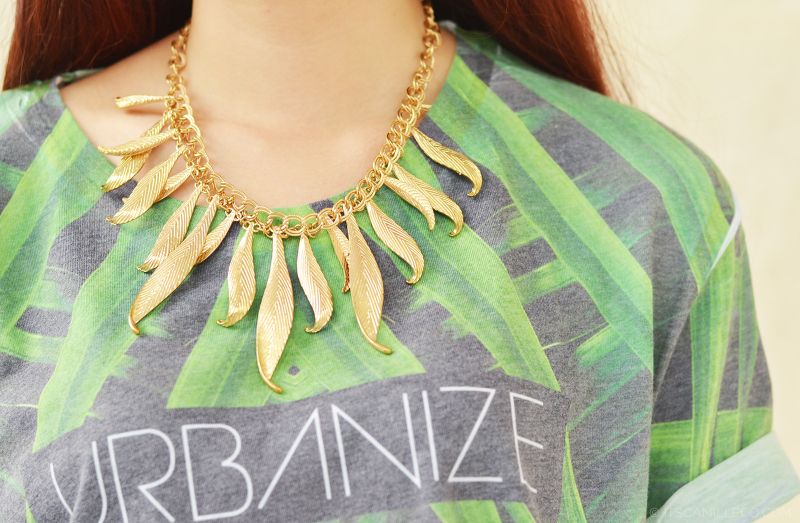 (My weird brain forgot where I got this necklace from but feel free to browse through my old posts to find out where I got it.)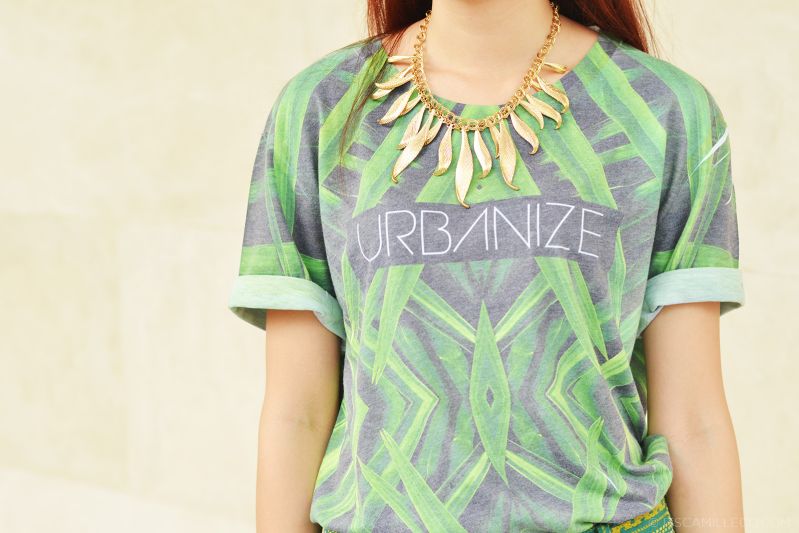 Urbanize shirt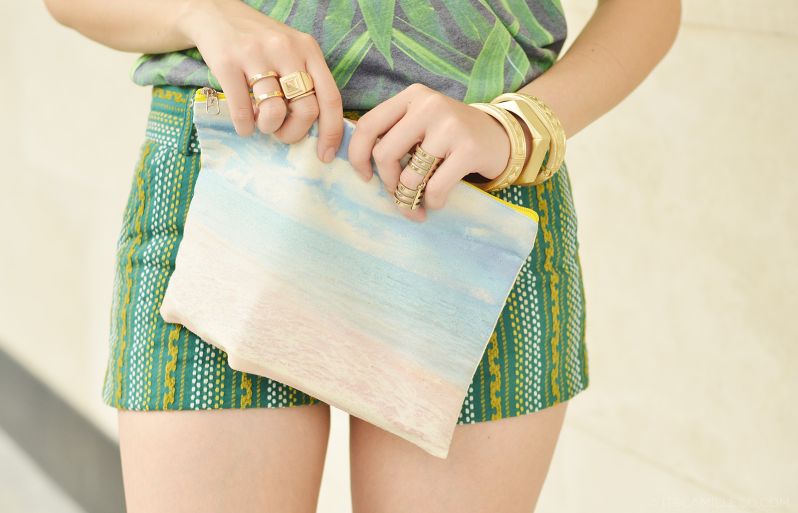 Love Eyecandy bag | H&M rings | Bayo shorts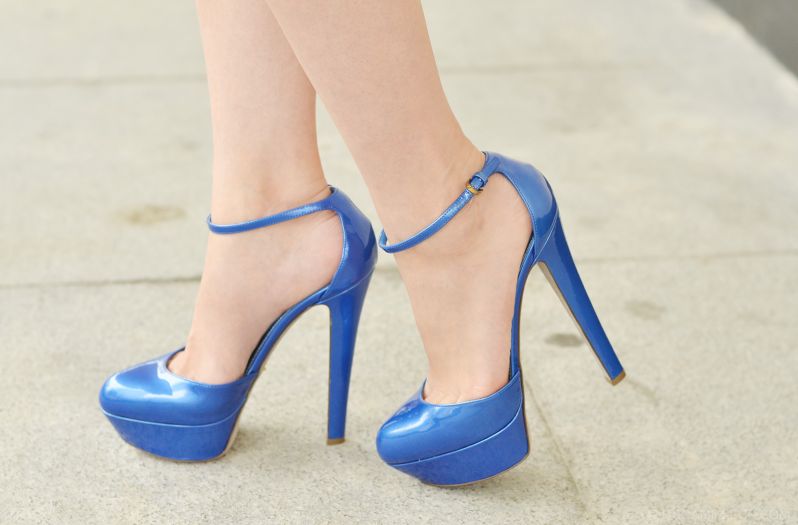 Sergio Rossi heels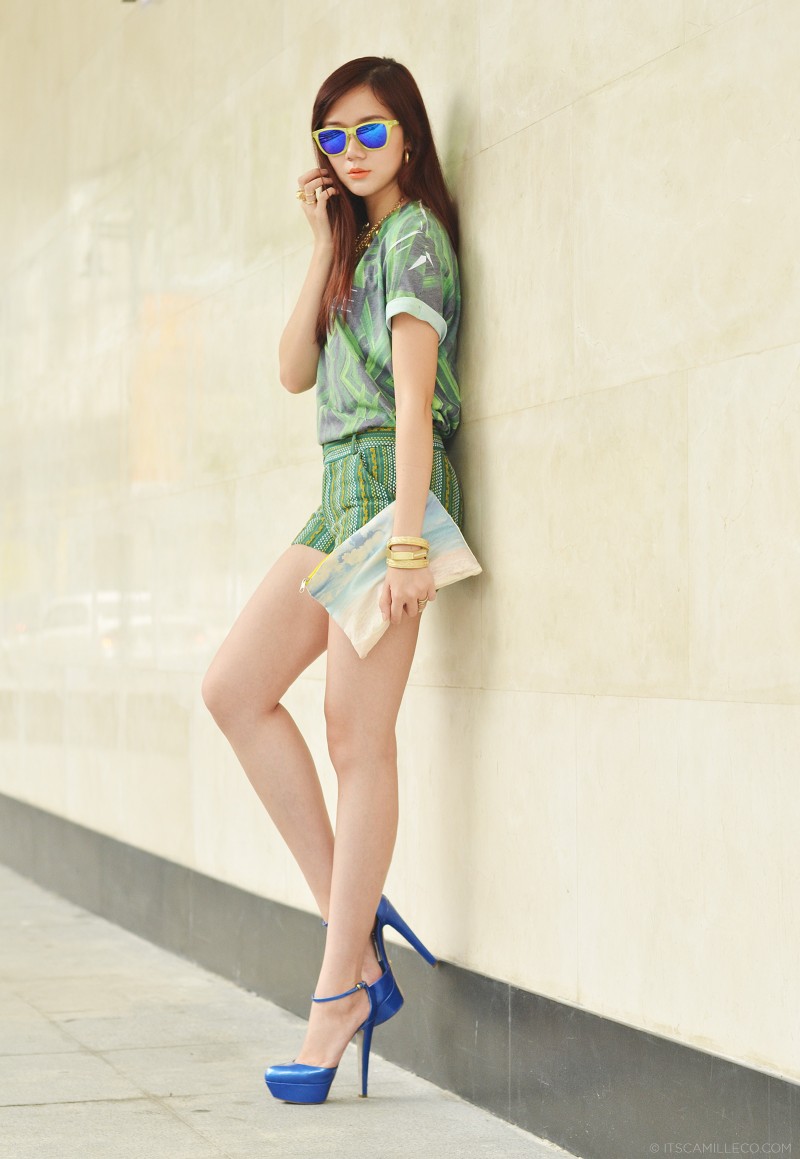 Hype this look on Lookbook.nu here.