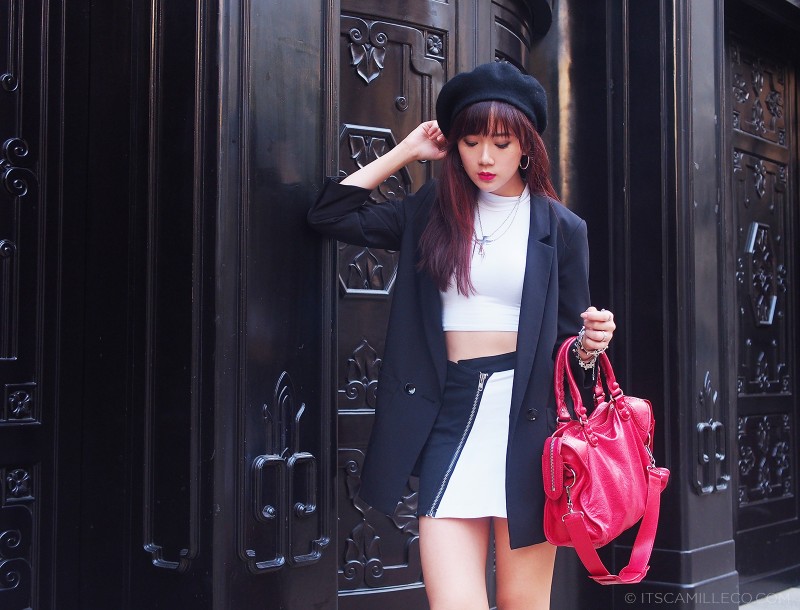 I always tell my friends I can't seem to stay put in one place. If I stay in Manila for too long, I get this longing to escape to some place else, even just for a little while. It doesn't have to be a new and unexplored destination, as long as I get to travel, I'm happy. And we all know my favorite destination abroad that can easily satisfy this itch because of its close proximity to the Philippines–Hong Kong. I consider it my home away from home. Too bad it looks like visa-free entry to Hong Kong for Filipinos will soon be scrapped. I hope things get resolved soon. But before my fashion blog turns political, let's refocus and talk about my new beret instead. LOL! You know me, I like to keep this blog light and stress-free. Positivity!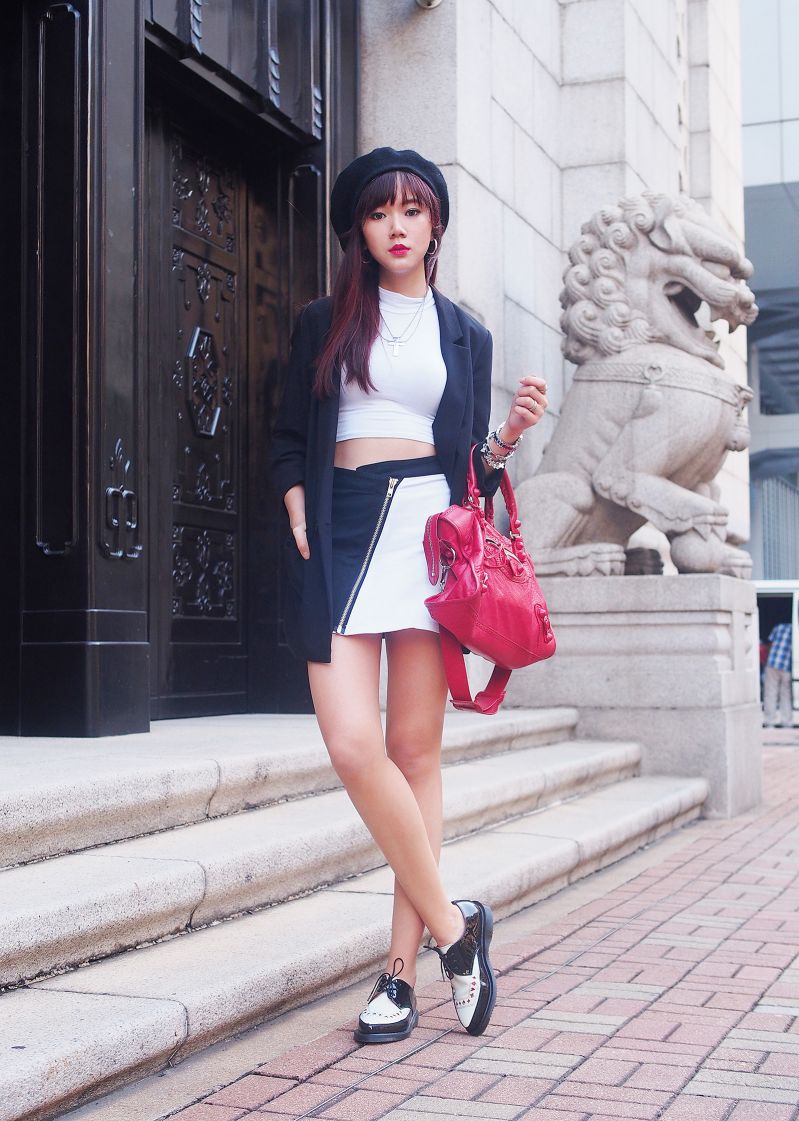 So as I was saying, my beret. I'm sure my love affair with hats is no secret to you guys so it's only natural for me to add berets to my collection. I think the last time I wore a beret like this was back in elementary school when I was a girl scout. Darn it. I should've kept that green beret. Who knew it would catch on now? I felt like a chic Parisian in my beret except for the obvious fact that one, I'm not French and two, I'm no where near Paris. But hey, a girl can dream, right? That's the power of the beret! LOL! I didn't dress like a classic Parisian though. Presenting, how to wear a beret–21st century street wear style! I got inspired by my new blackjack-themed Dr. Martens so I went for something a little bit more edgy. These shoes are love! I don't know how long I stared at this online and deliberated before buying these. I had to make sure they weren't platform creepers. They're too cute to resist though so I took the plunge. Good thing they turned out to be exactly as I expected!
Hype this look on Lookbook.nu here.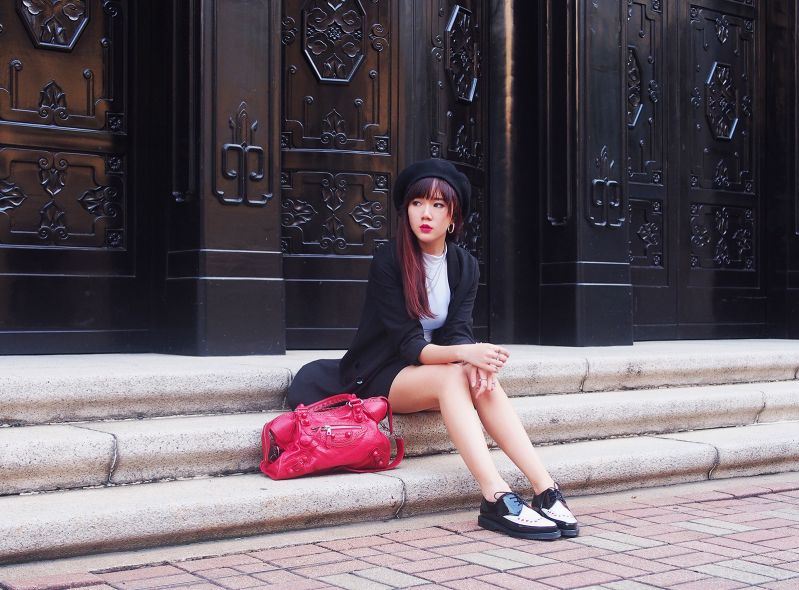 H&M beret | OMG Fashion polo neck crop top | Motel Rocks skirt | H&M blazer | Balenciaga bag | Thomas Sabo silver earrings | Forever 21 necklace | Tag Heuer watch | Dr. Martens shoes