Well, not really. But my hair does look almost red here–AND I look angry, which is also my default face. :/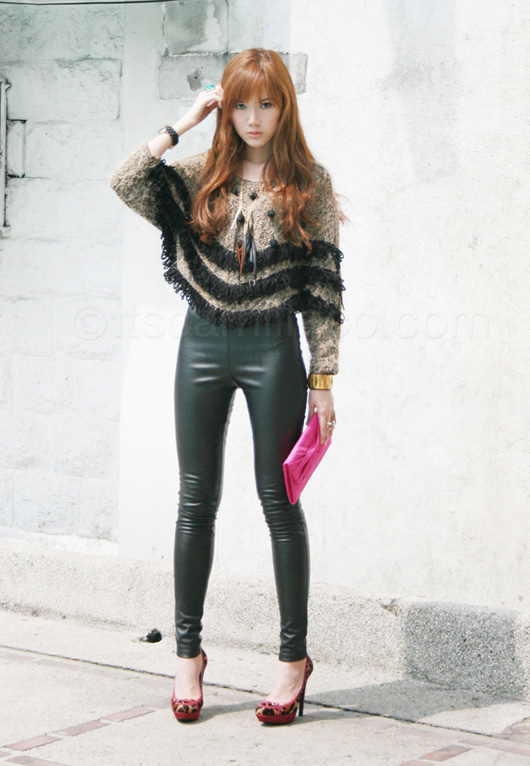 Korean brand sweater (Taiwan) | Topshop leather bottoms | Rosalyn Kylie leopard print shoes (I.T. Hong Kong) | Random brand clutch | Japan brand necklace (Taiwan)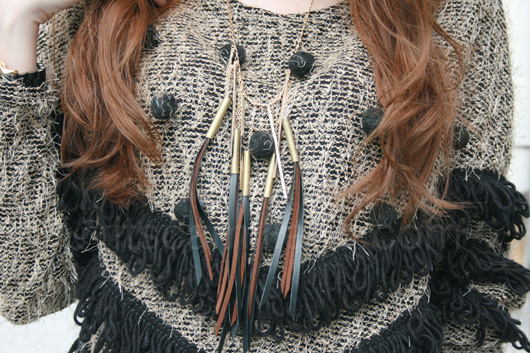 The sweater and the necklace are 2 of my favorite purchases from my recent trip to Taiwan last February. I especially love the little balls attached to the sweater. They add a subtle quirkiness to it, which makes it all the more special to my eyes.
The leather necklace is also such a great find. I love how the leather tassels look like feathers from afar, or is it just me?
Michael Kors watch | Bazaar leather cuff | Rings from L-R: H&M, Aldo, Thrifted, Bijoux de Lou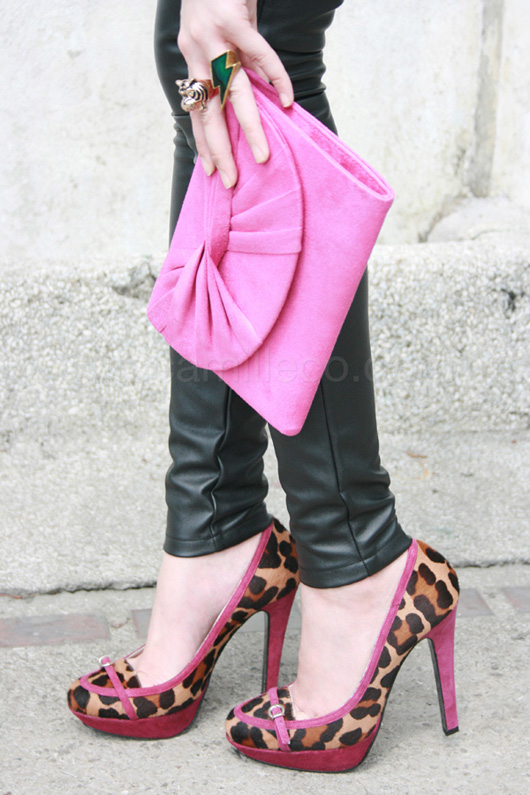 Hype this look on Lookbook.nu here.
For those of you wondering if I walk around all day in these heels, the answer is a big fat NO. I think being able to walk in heels all day is a skill. Unfortunately, it's not a skill I possess. I would slip, trip and tumble, not at all graceful. So to get me through the day and to get some actual work done, I walk in these instead: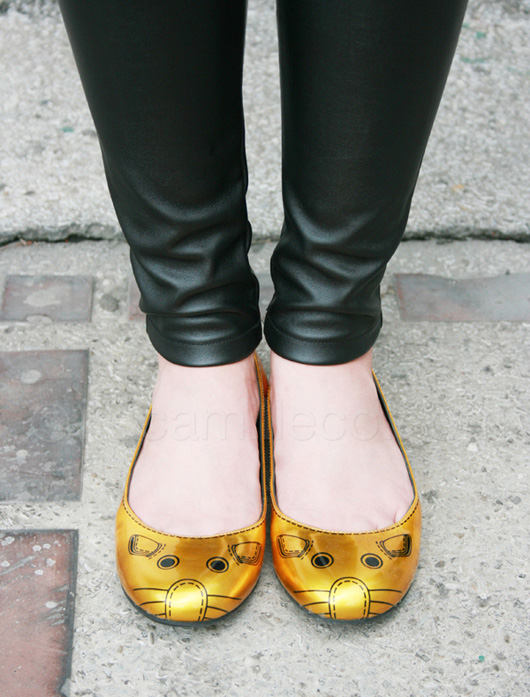 Marc by Marc Jacobs flats
Ahh comfort.