I'm hitting the beach tomorrow! I'm off to a weekend getaway with my friends at none other than our sunny Boracay. Of course, when in the beach, it's time to tuck away those heels and bring out our trusty Havies a.k.a. Havaianas!
If you haven't gotten yourself a pair yet, I recommend these: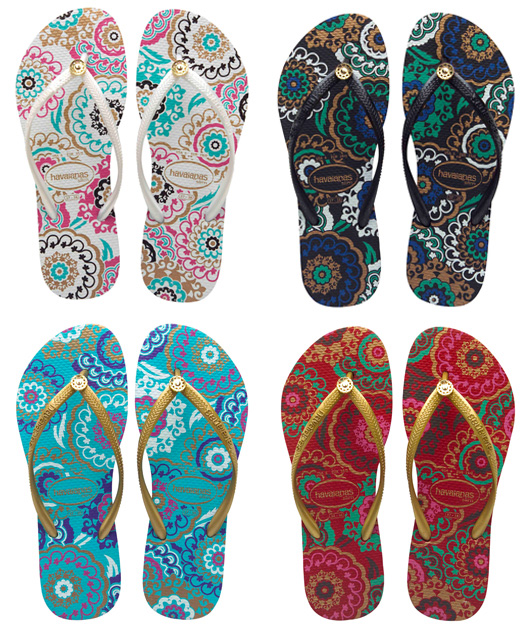 I've always been biased over Havaianas' slim straps because I believe they look better on a woman's feet. So when Havaianas released their Slim Turkish line (as seen above), I fell completely in love with those babies! Don't you just love the patterns? I still can't decide which among the white, black, ocean green and red is my favorite. They're all so loveable and pretty! How about you? Which one is your favorite?
If you still can't decide which to get, let me confuse you a bit more. Aside from the Slim Turkish line, Havaianas also released a number of new collections. Here's the official video of their 2011 collection:
For more about Havaianas and their collection, visit www.havaianas.com.
Havaianas is available at All Flipflops, Celio, Duty Free Philippines Fiesta Mall, Gas, J&S Surf Shop, KidSports, Manila Polo Club, Manila Yacht Club, Moana, Nail Spa, ROX, Rustan's, Stoked, Tick Tock Flip Flop NAIA Terminal 3 and Urban Athletics.