Yes. I'm sitting on top of a rock and it's quite high, but for the love of blogging, I managed haha!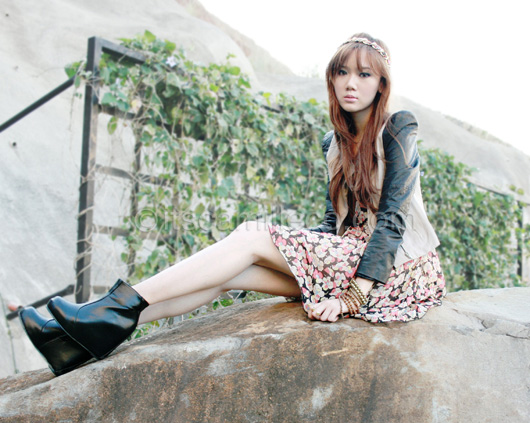 Details leather jacket | Forever 21Â dress | From Hong Kong wedge booties | New Look bead bracelets
Hype this look on Lookbook.nu here.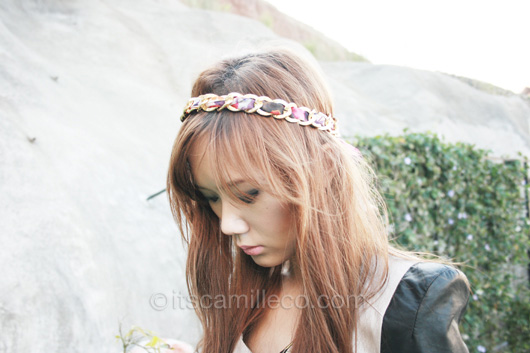 KAnDi Treats headband
My headband is actually a 10-in-1 accessory. You can use it as a headband, hair tie, necklace, armband, bracelet, belt, anklet, bag strap, bag charm or camera strap. Talk about value for money! :) If you want to get one for yourself, just visit kanditreats.blogspot.com and order away. The accessory is called Jelly Bean and it comes in different colors and prints. Mine is the Tutti Frutti Jelly Bean. (Did I mention how cute the names are too?) I've been overusing mine these past few days, mostly as a bracelet. I definitely recommend it, especially the printed ones.
Special thanks to KAnDi Treats for my lovely accessory.